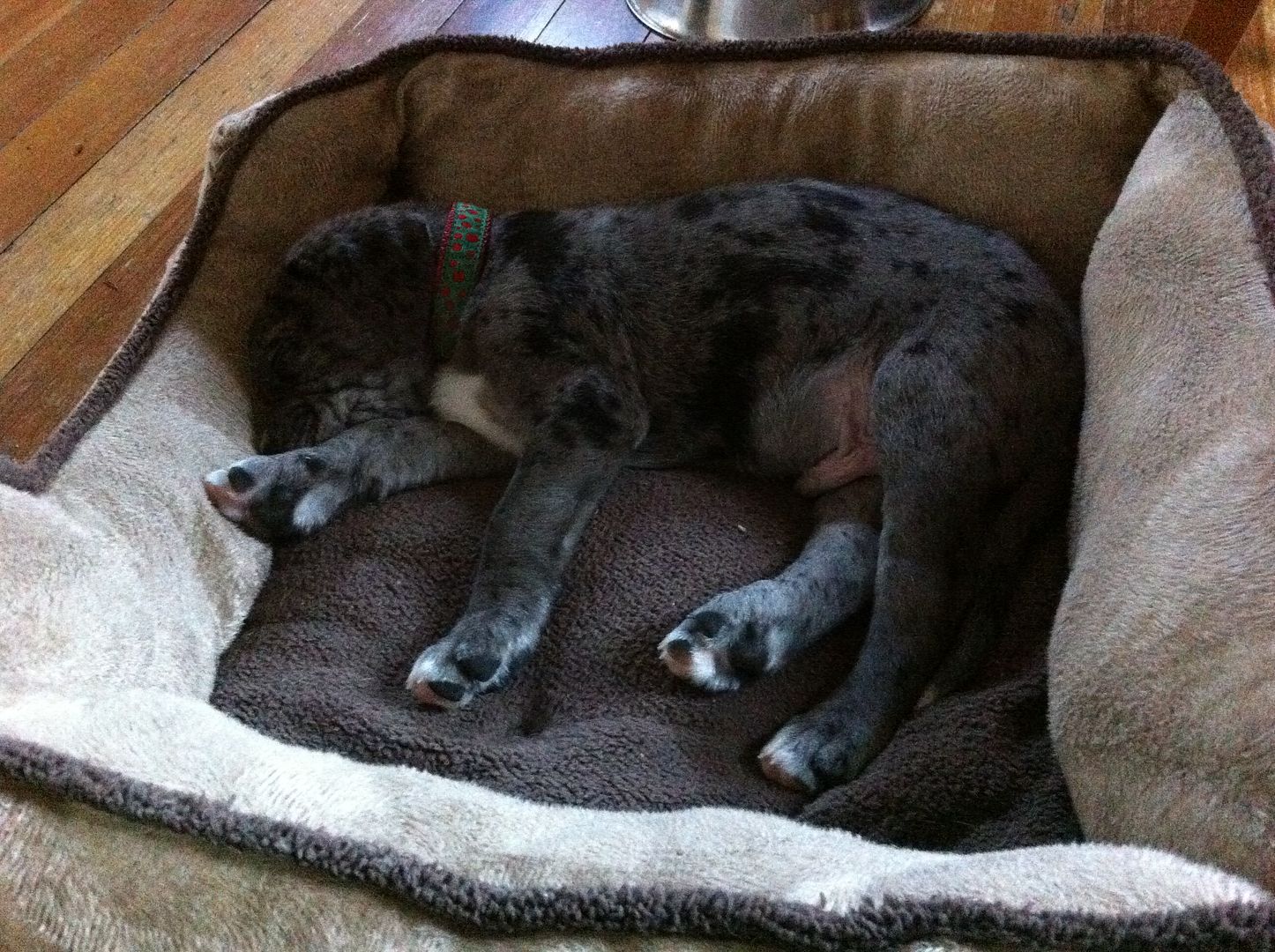 On Sunday, this happened. This is Carlisle, one of 10 puppies born on Halloween from a pit bull in a shelter. They all have the names of towns in Massachusetts.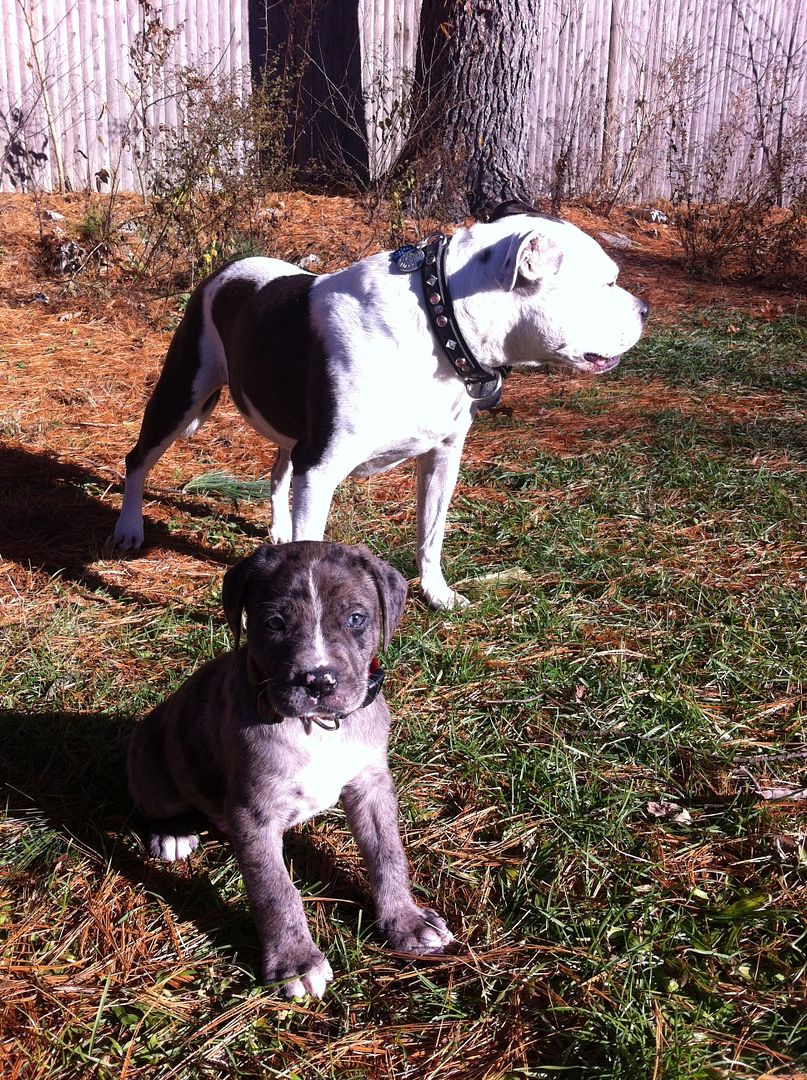 The pattern is "blue merle," more often seen in great Danes, Australian shepherds, and Katahoula leopard dogs. His mom was merled too, and there's some suspicion that her line included Katahoulas. Maggie took to Carlisle right away.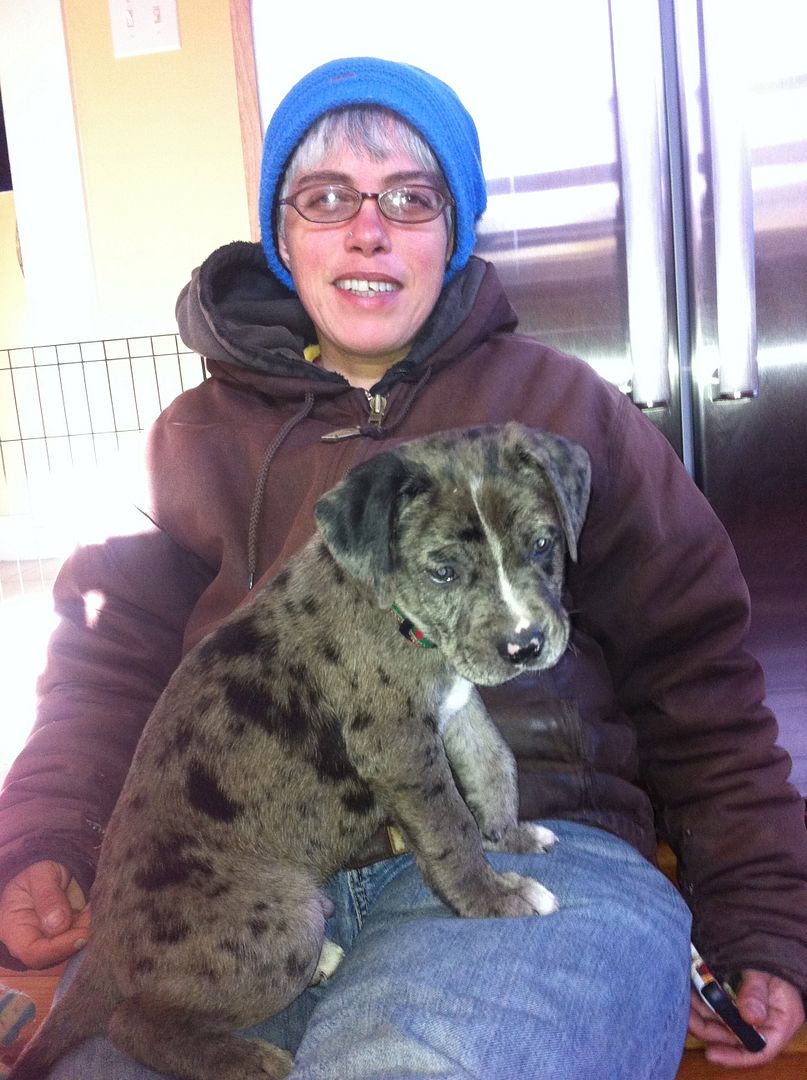 A very tired Alexis poses with the new pups.
Current Music:

Firewater - This is my Life
Tags:
Latest Month
December 2016
S
M
T
W
T
F
S
1
2
3
4
5
6
7
8
9
10
11
12
13
14
15
16
17
18
19
20
21
22
23
24
25
26
27
28
29
30
31