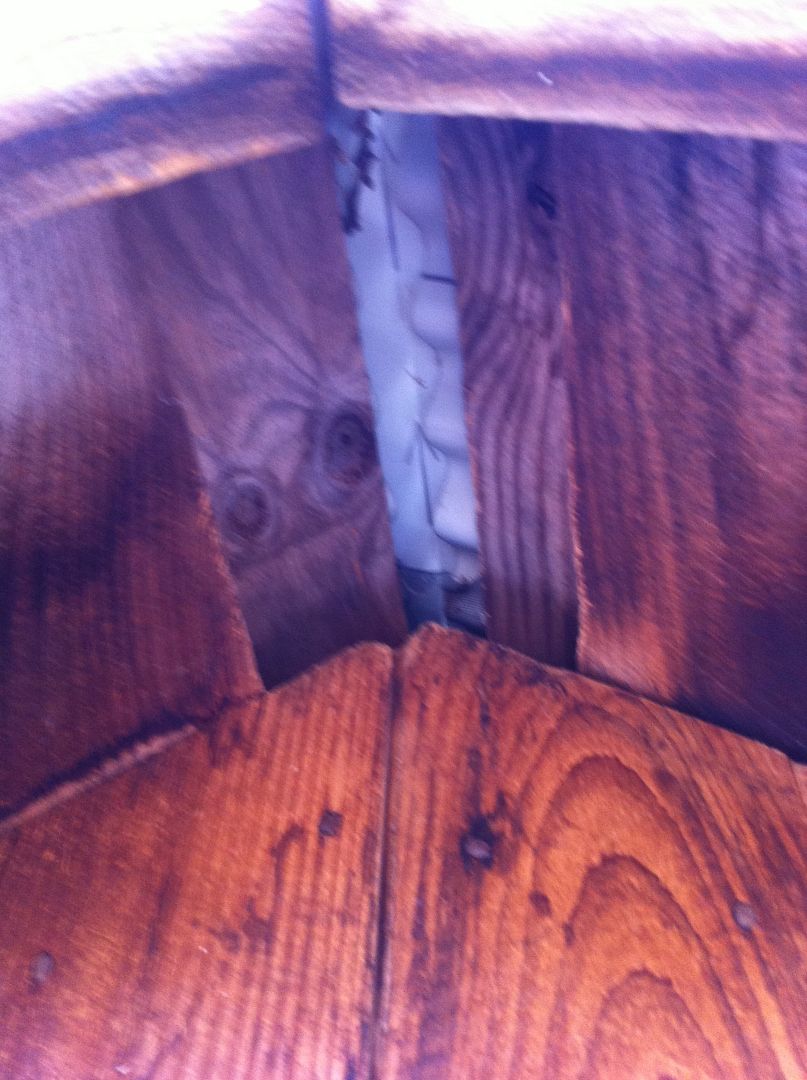 A chewing noise was reported from the ceiling of this building. I went up on to the roof and found this large gap at the peak.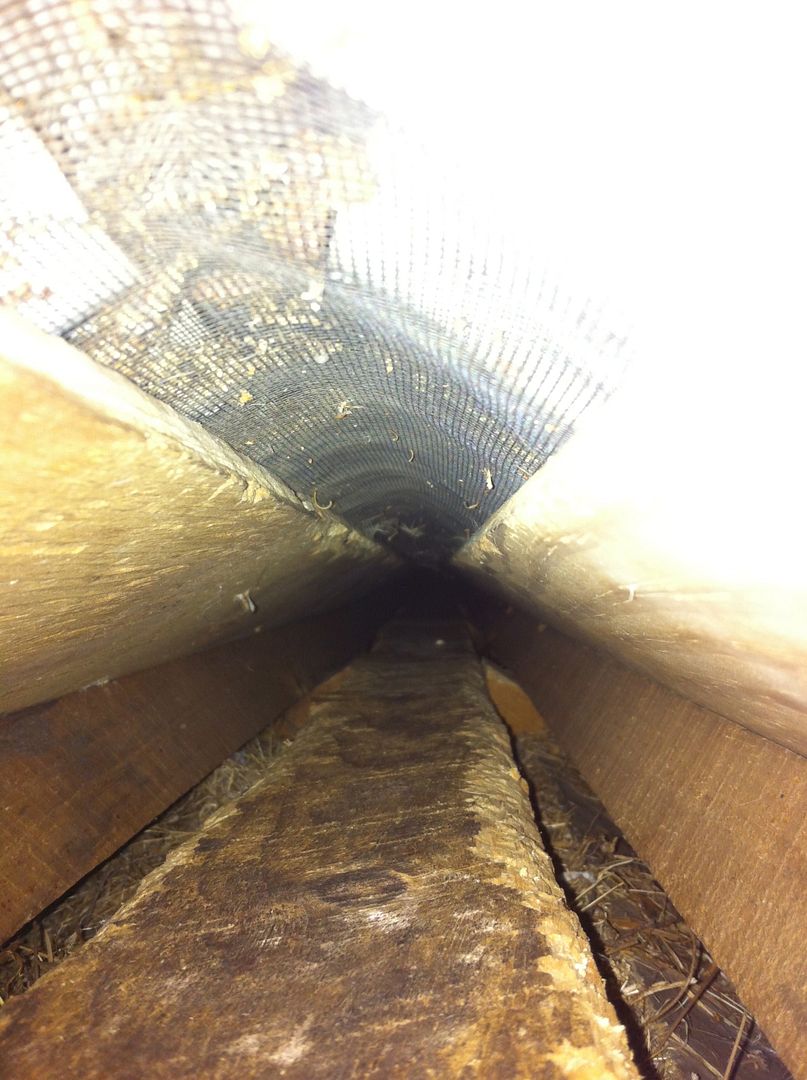 This is the view down the gap--rodents have been chewing the wood smooth. Since we don't have roof rats in our part of the country these are most likely gray squirrels or possibly flying squirrels.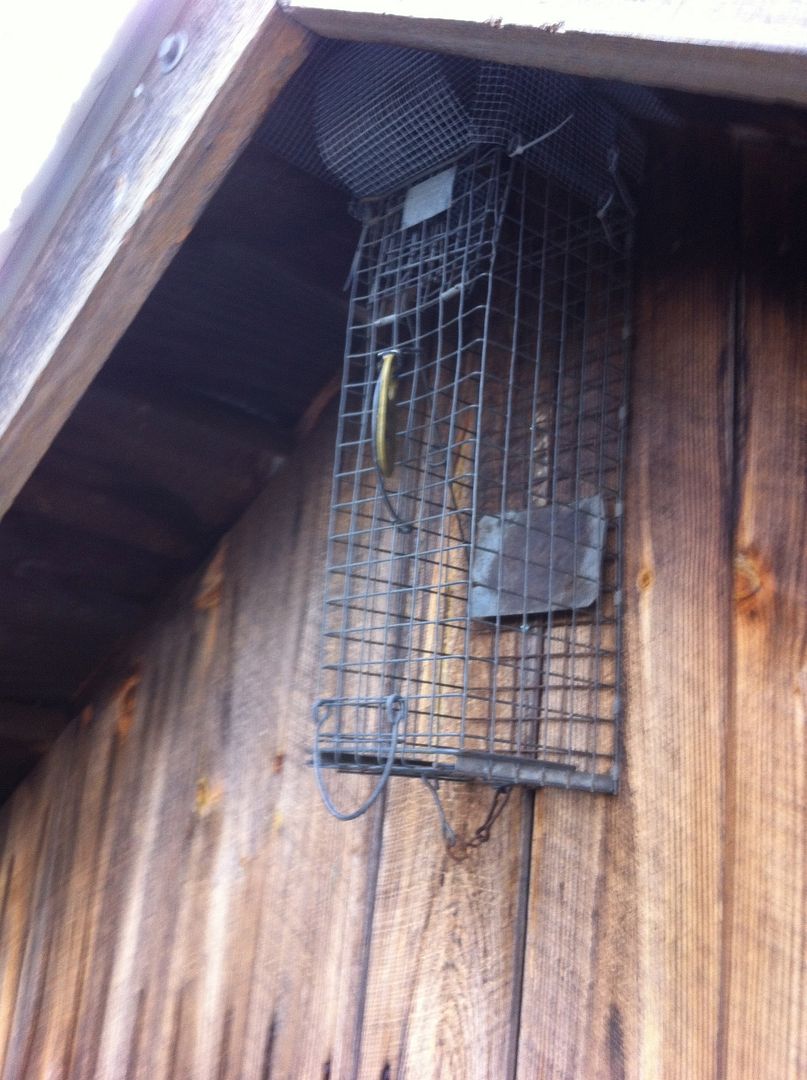 I mostly meshed over the gap, leaving a space for any rodent inside to escape the roof and get caught in a live trap.
Current Music:

Sean Paul - Get Busy
Tags:
Latest Month
December 2016
S
M
T
W
T
F
S
1
2
3
4
5
6
7
8
9
10
11
12
13
14
15
16
17
18
19
20
21
22
23
24
25
26
27
28
29
30
31