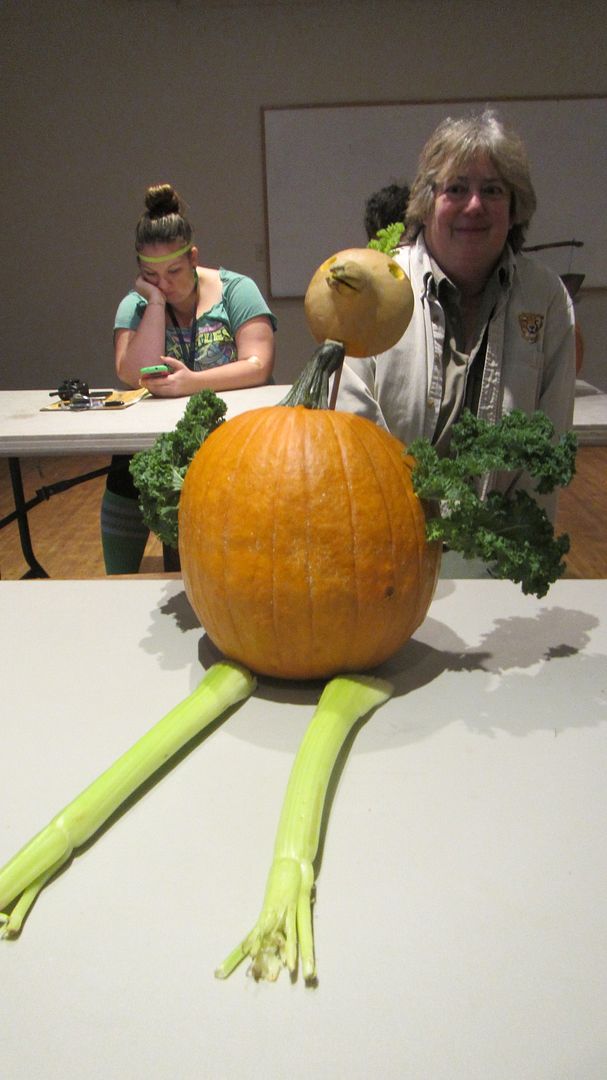 Friday we had our annual staff pumpkin contest. The hooves and horns department portrait of Hondo the Ostrich came together quickly.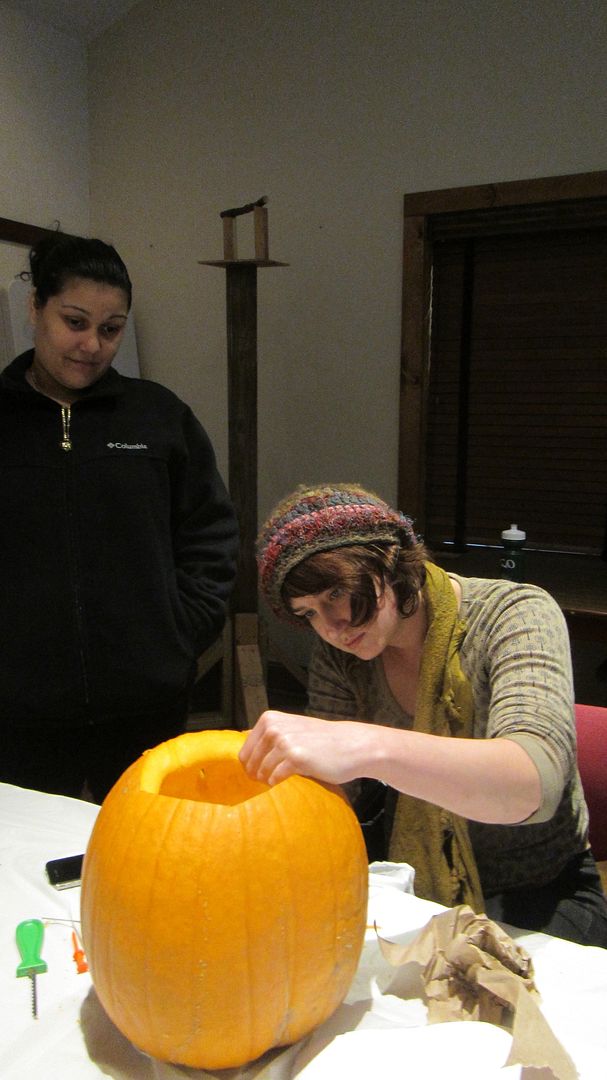 Artist hard at work.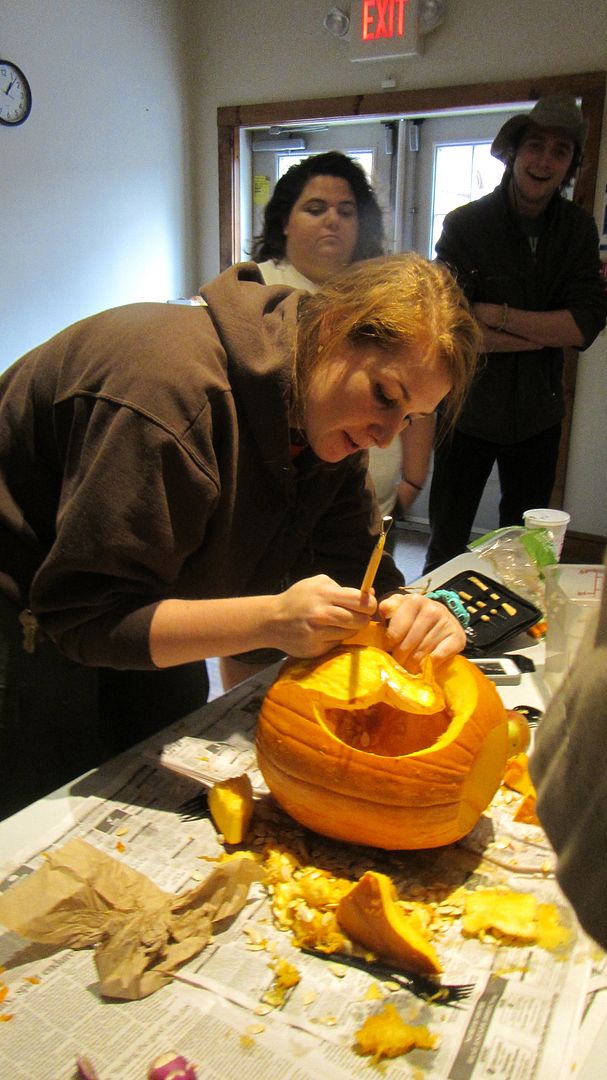 Artist hard at work, with Security Guard photobomb.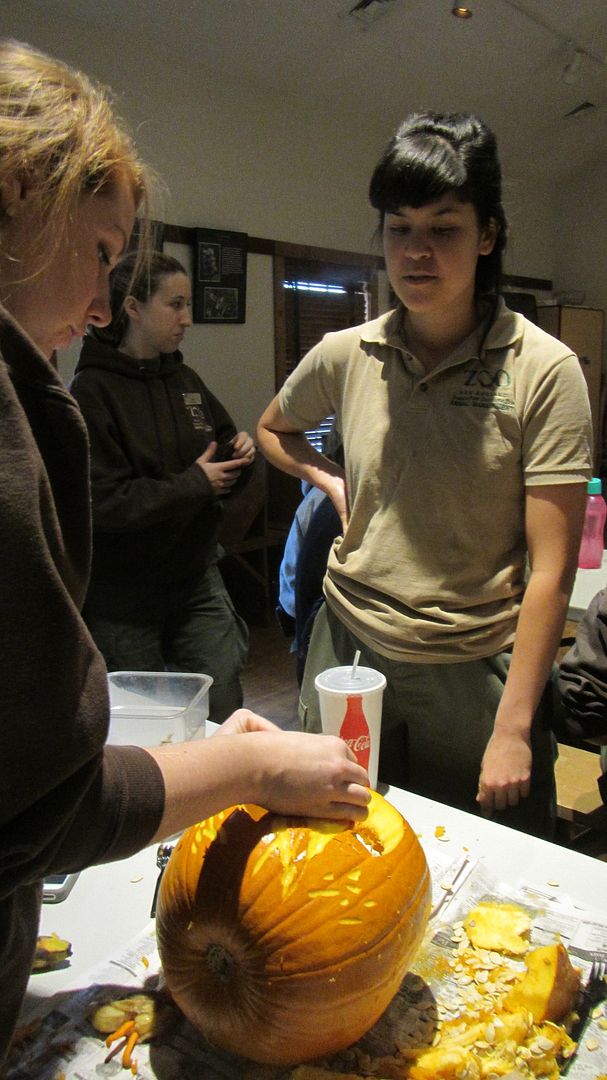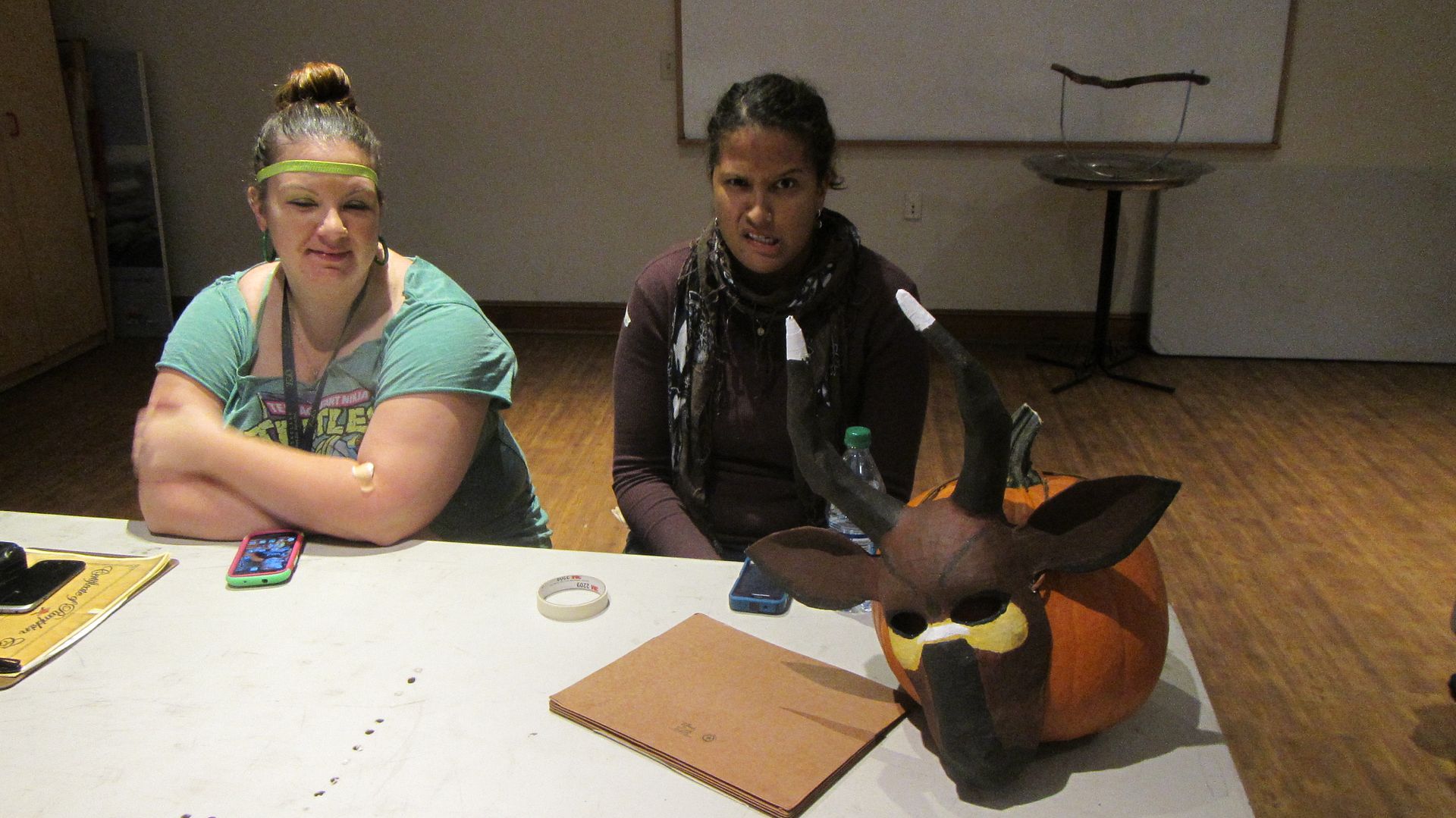 Not much happening over at this table except for some mean mugging.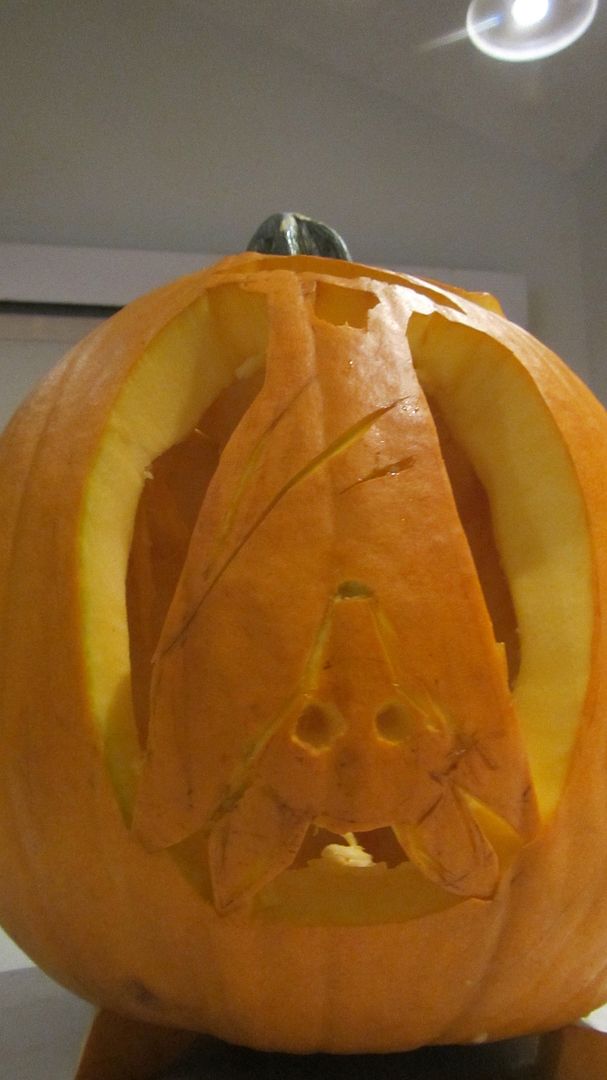 Here's my fruit bat pumpkin, done but for the illuminating.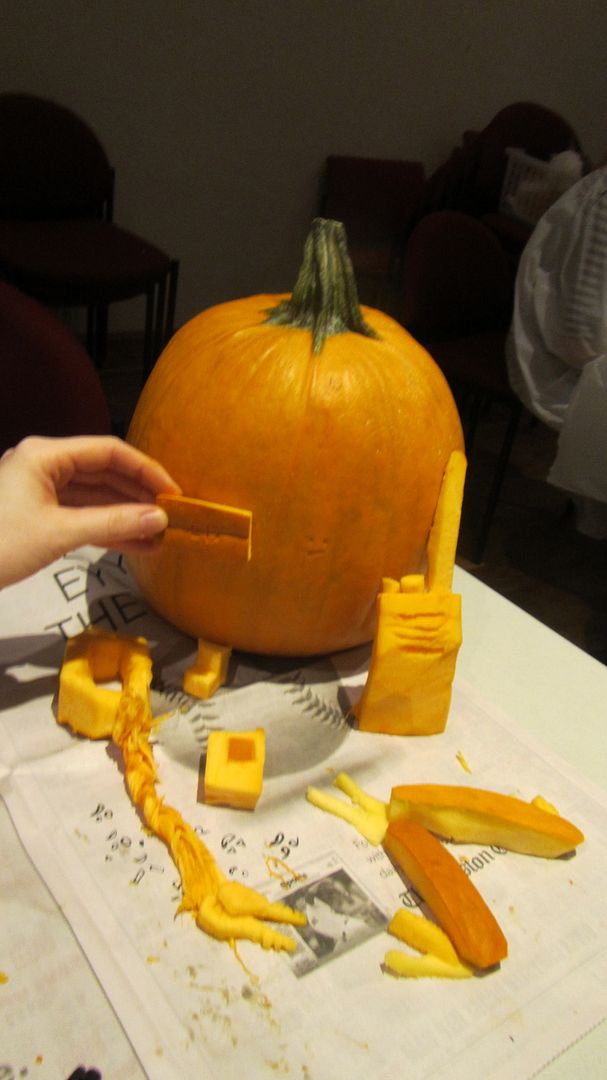 Bird's World's entry, a selection of important zookeeper tools rendered in gourd flesh.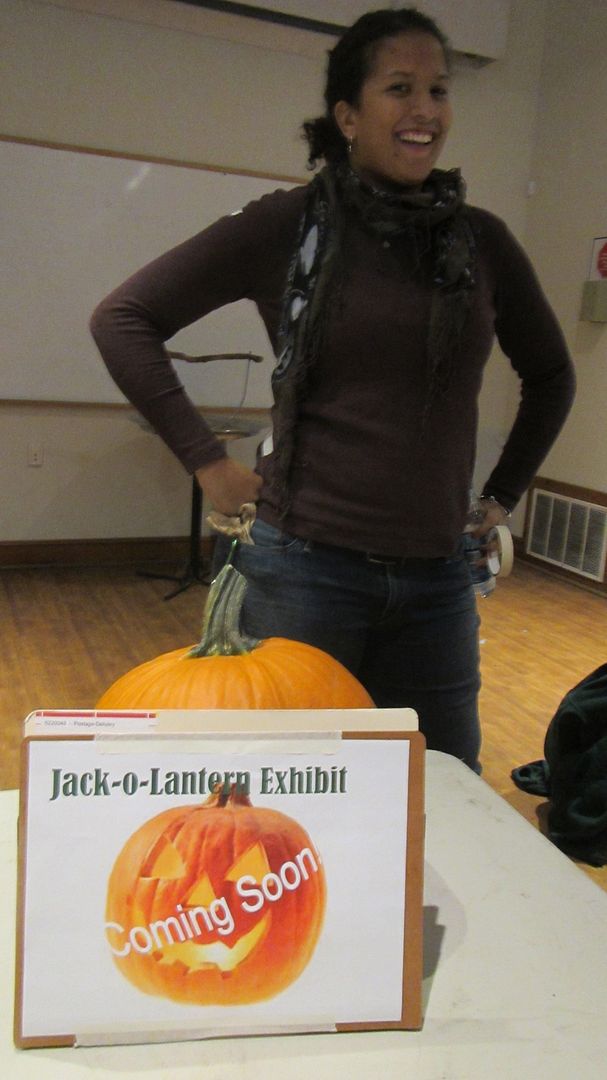 Lanandra's jack-o-lantern won the prize for being the most authentic representation of recent zoo events.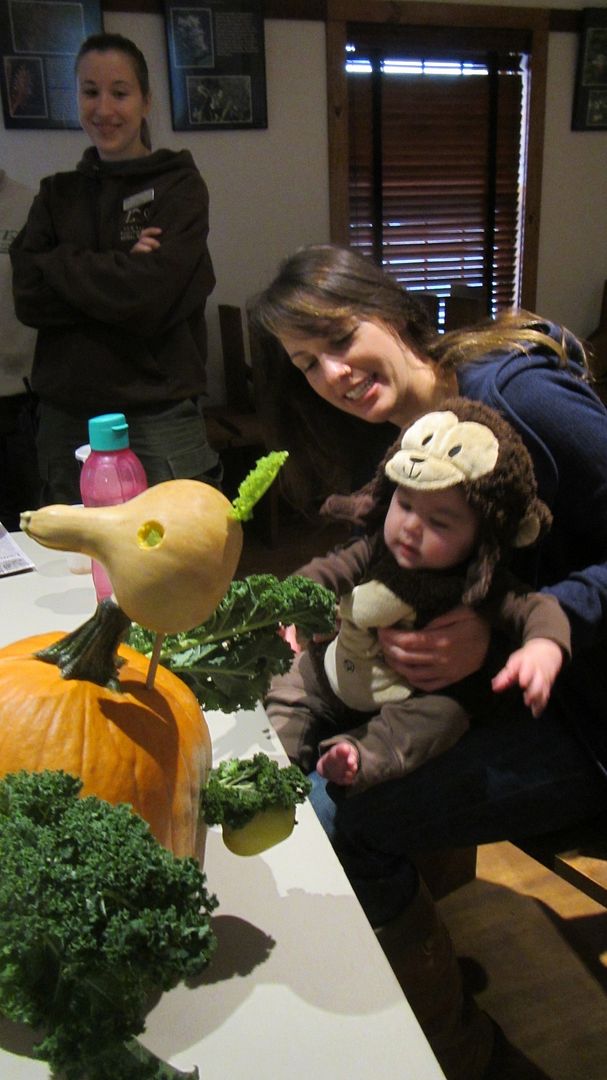 This neonate primate wants to eat some kale.
The Tropical Forest pumpkin is a tribute to
Sigmund
, who recently passed. The apple and turnips are grieving zookeepers.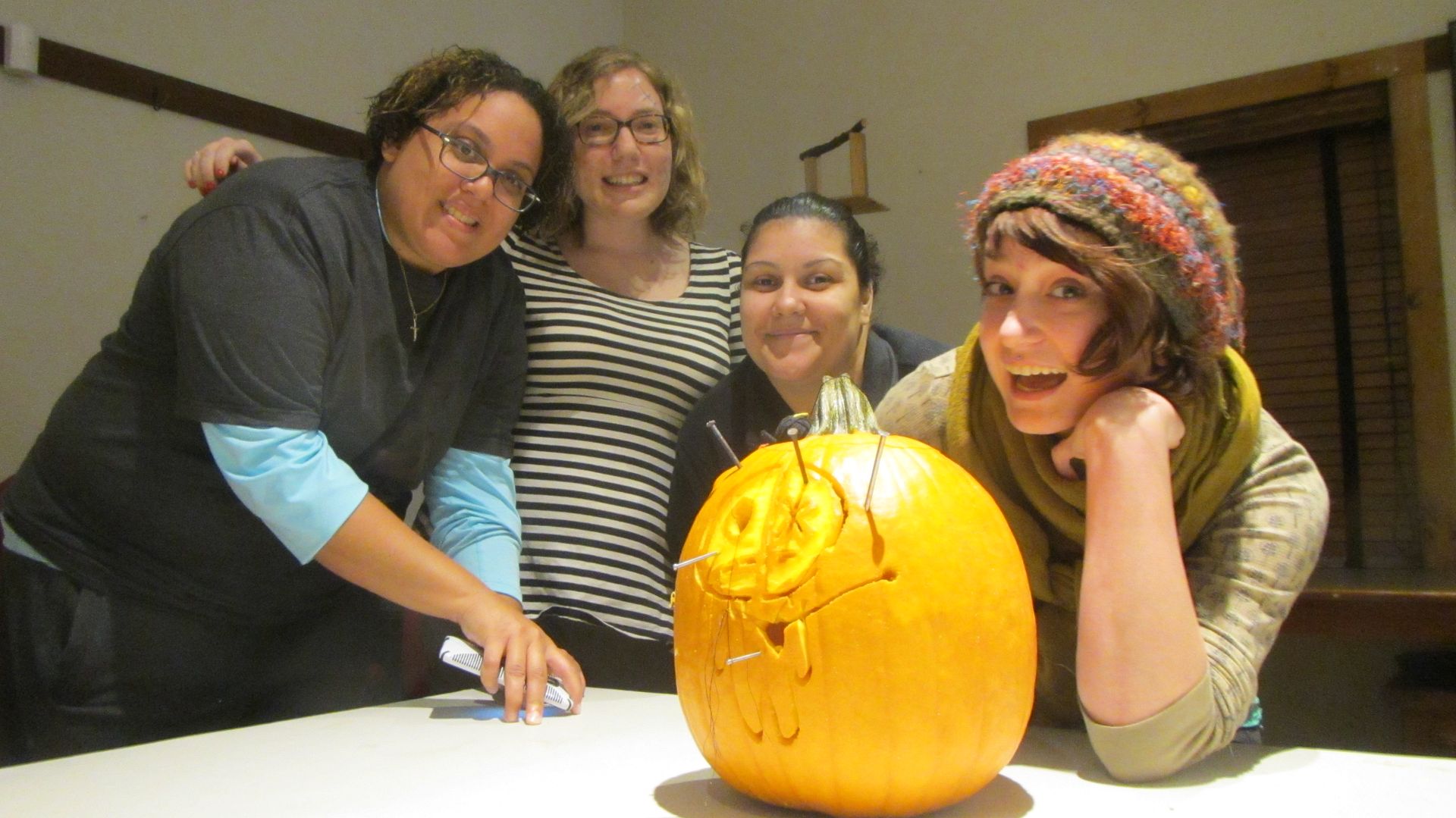 Admissions and Membership department won Best in Show for their voodoo doll pumpkin!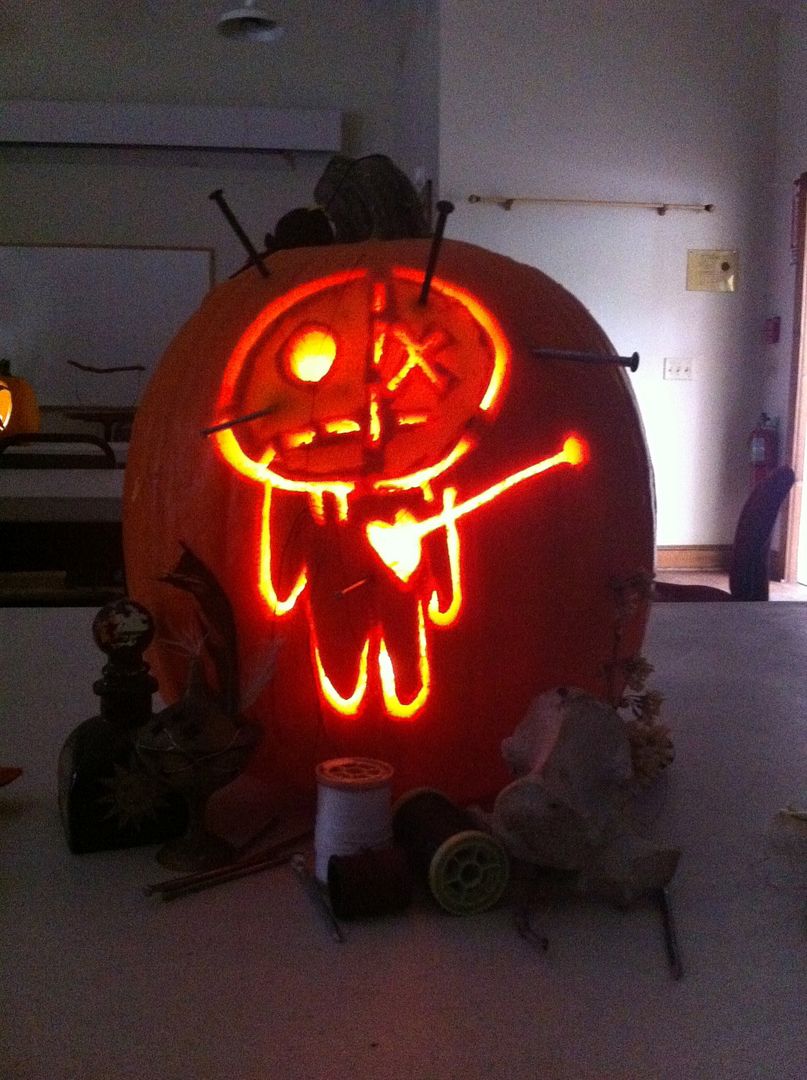 Which you gotta admit looks pretty sweet lit up.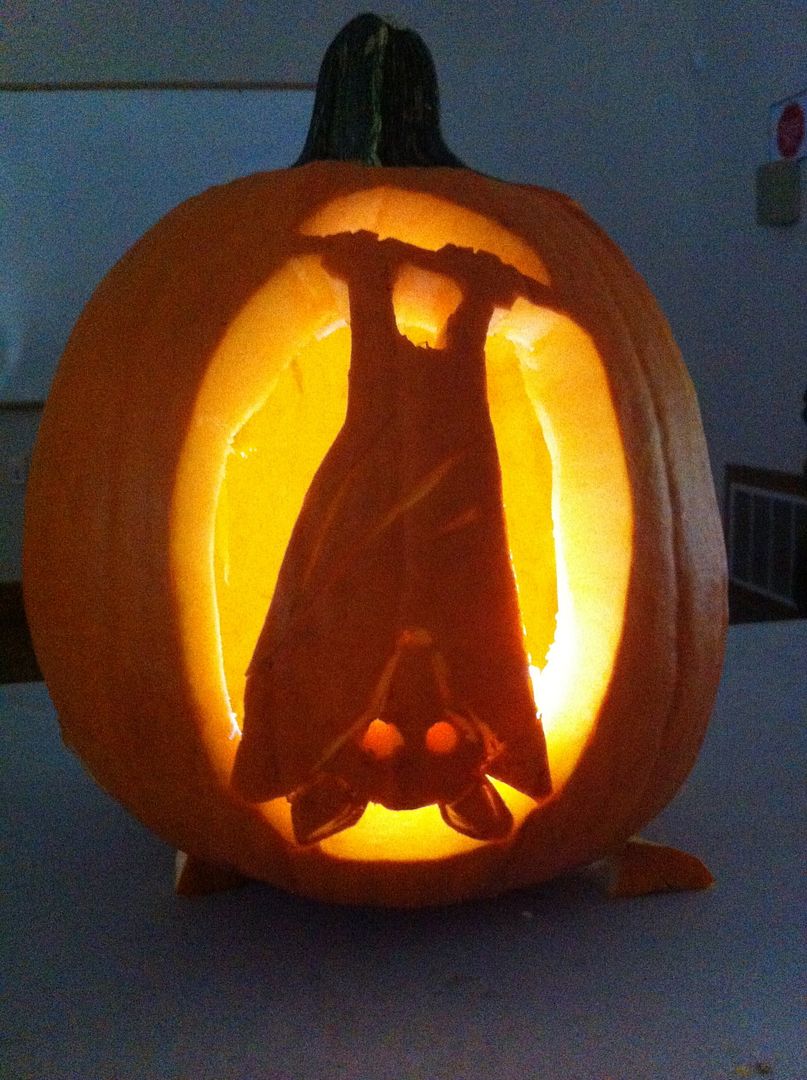 Current Music:

Hooverphonic - 2Wicky
Latest Month
December 2016
S
M
T
W
T
F
S
1
2
3
4
5
6
7
8
9
10
11
12
13
14
15
16
17
18
19
20
21
22
23
24
25
26
27
28
29
30
31