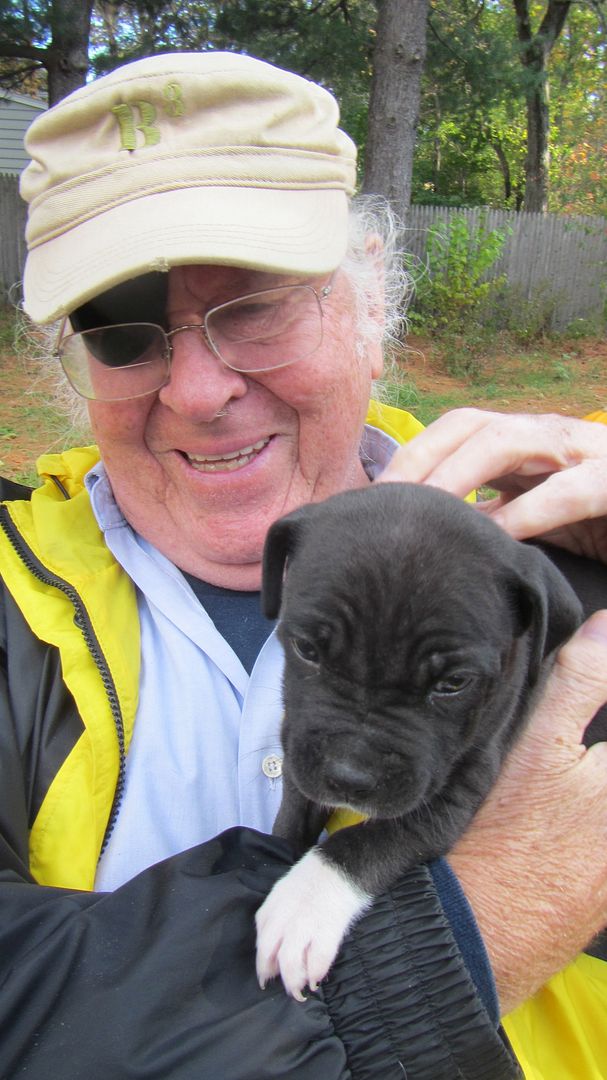 Pocket's face! (My dad and Pocket).
What follows is lots of photos, mostly of Pocket. Mostly taken with my phone, in the dark, at a party. Not great quality. Imagine if you followed me on Instagram (@urbpan) you would have had these spammed to your phone in real time!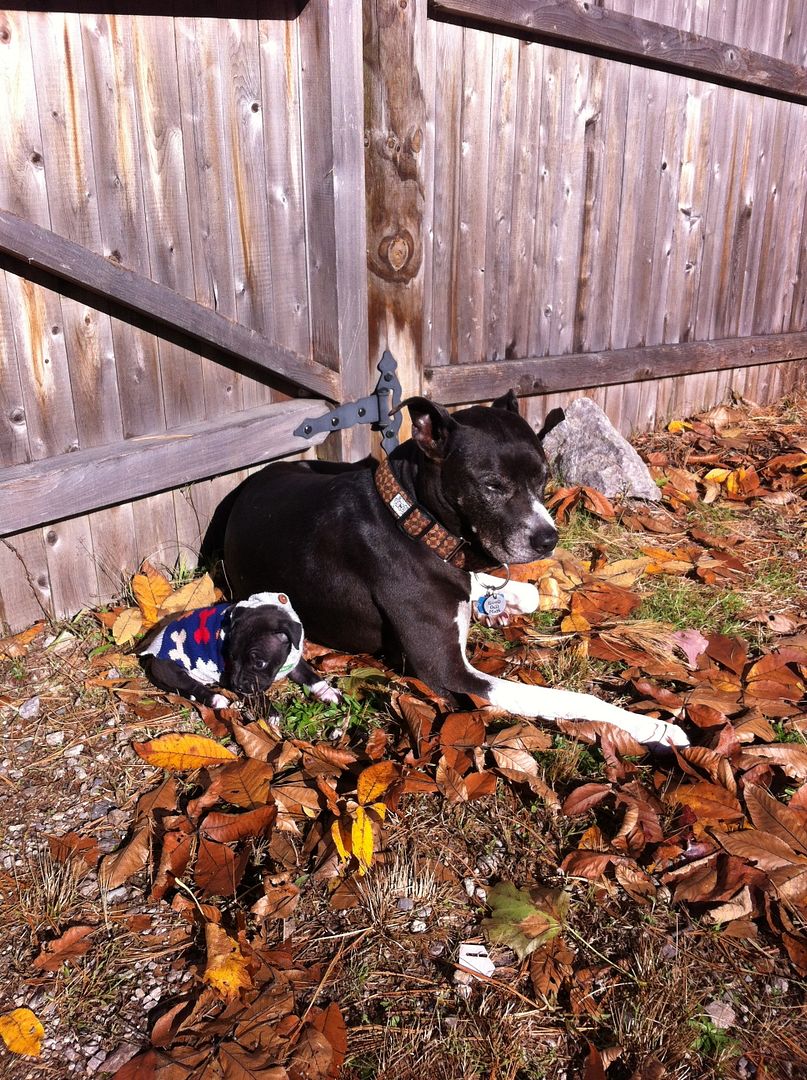 Yesterday I set Pocket down next to Charlie and they cuddled in the sun for a while.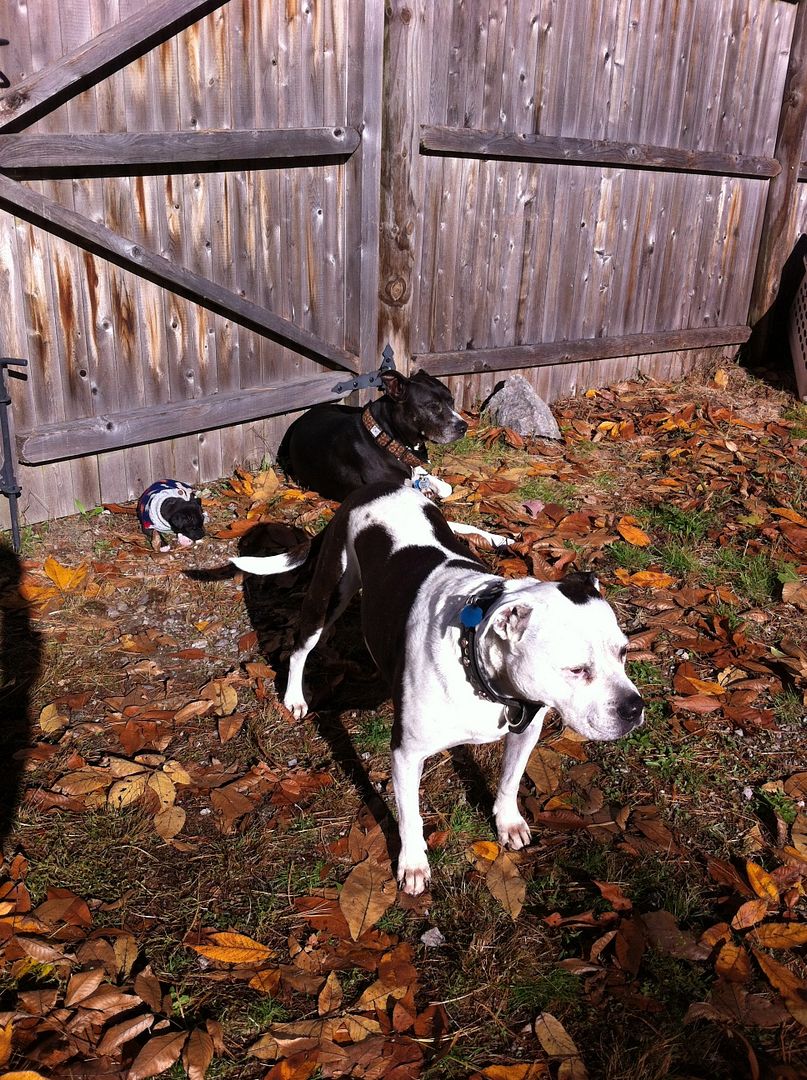 To my surprise, not only didn't Charlie leave in disgust, Maggie came over and joined them!
Now to the halloween party: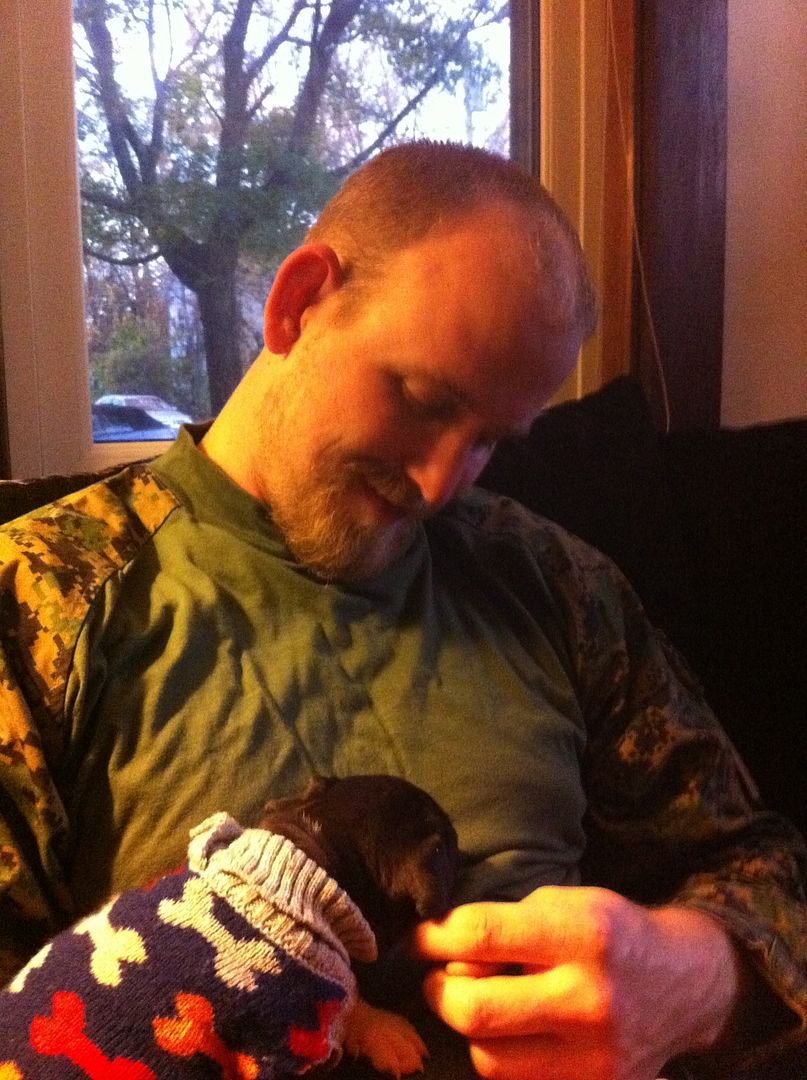 First Kiki's gentleman friend Justin held Pocket for about a half hour. His nurturing vibes caused spontaneous ovulation in a 50 meter radius.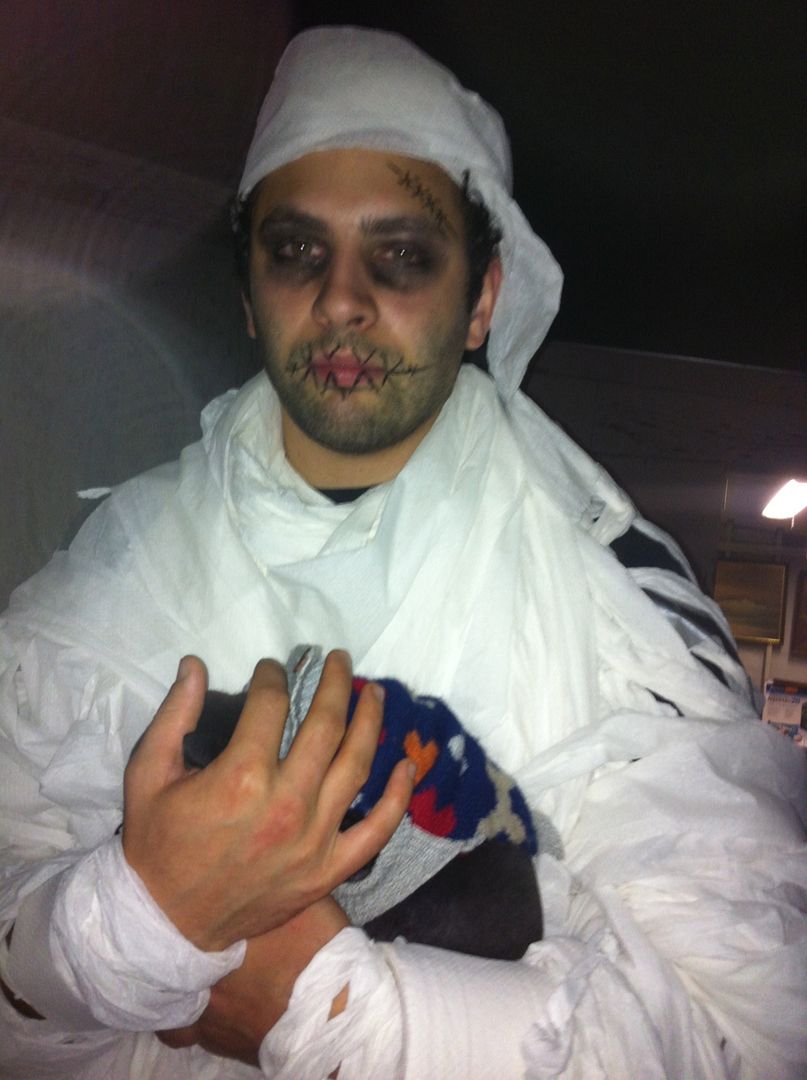 Even mummies love puppies.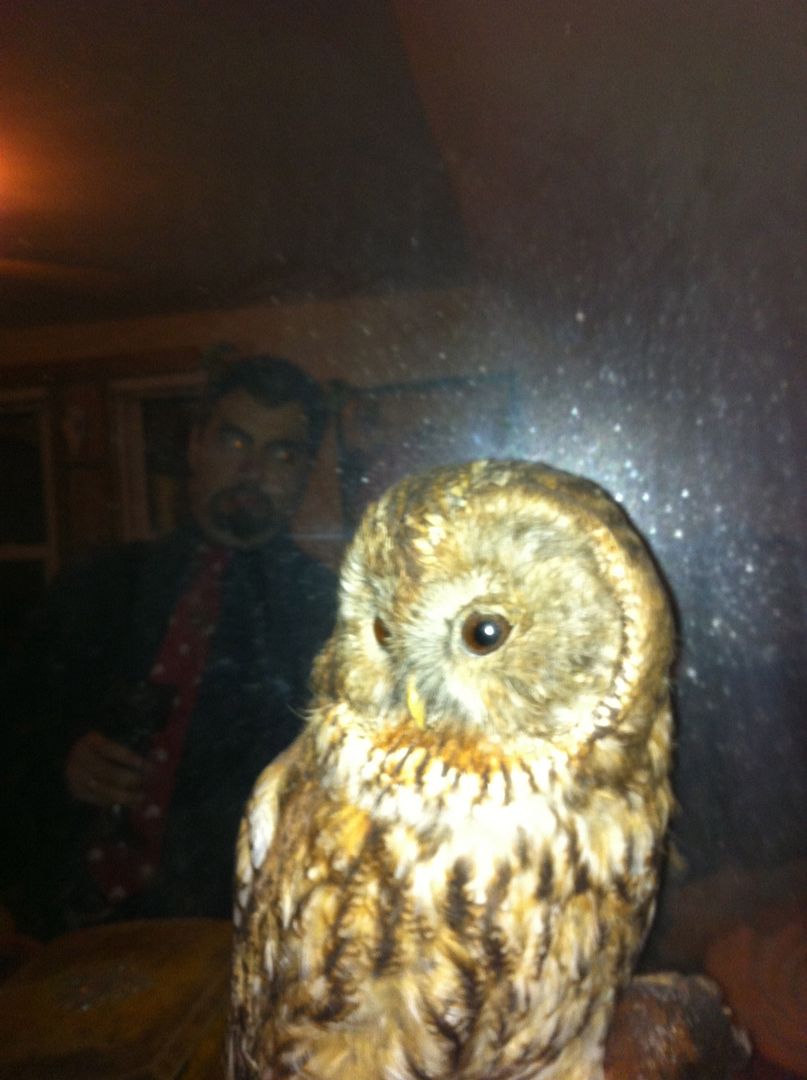 Checking out the taxidermy in Kikipuff's room.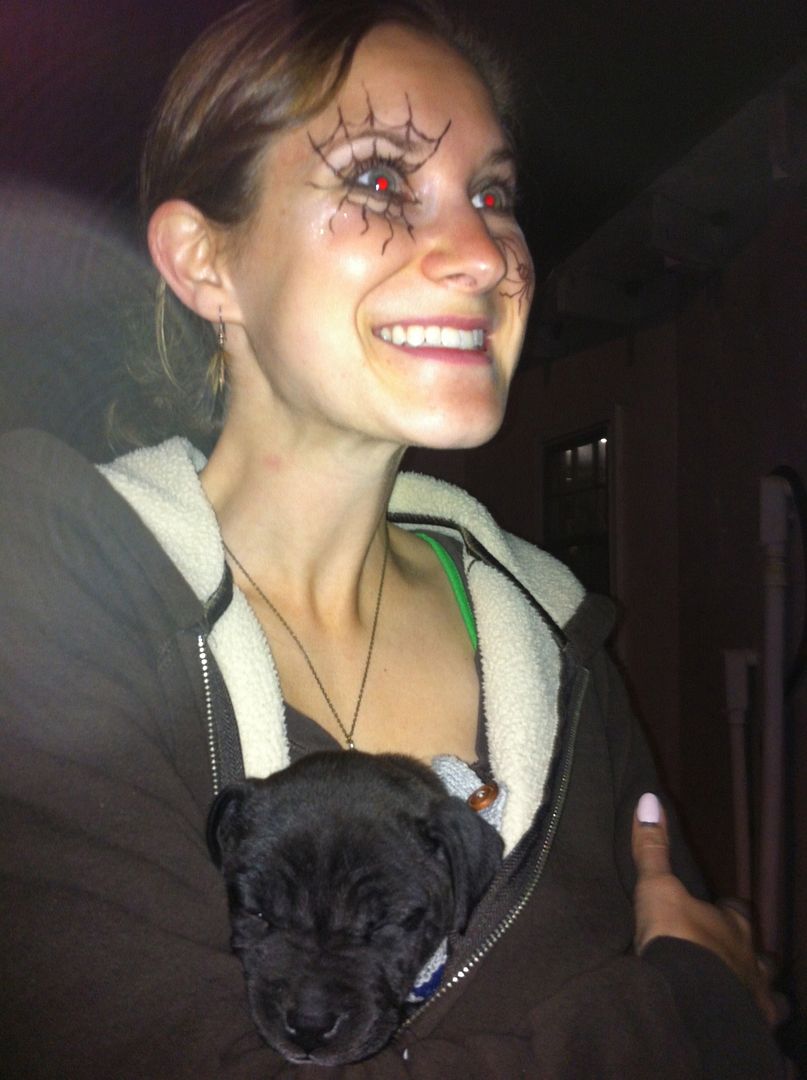 My buddy Sarah seems delighted about the puppy.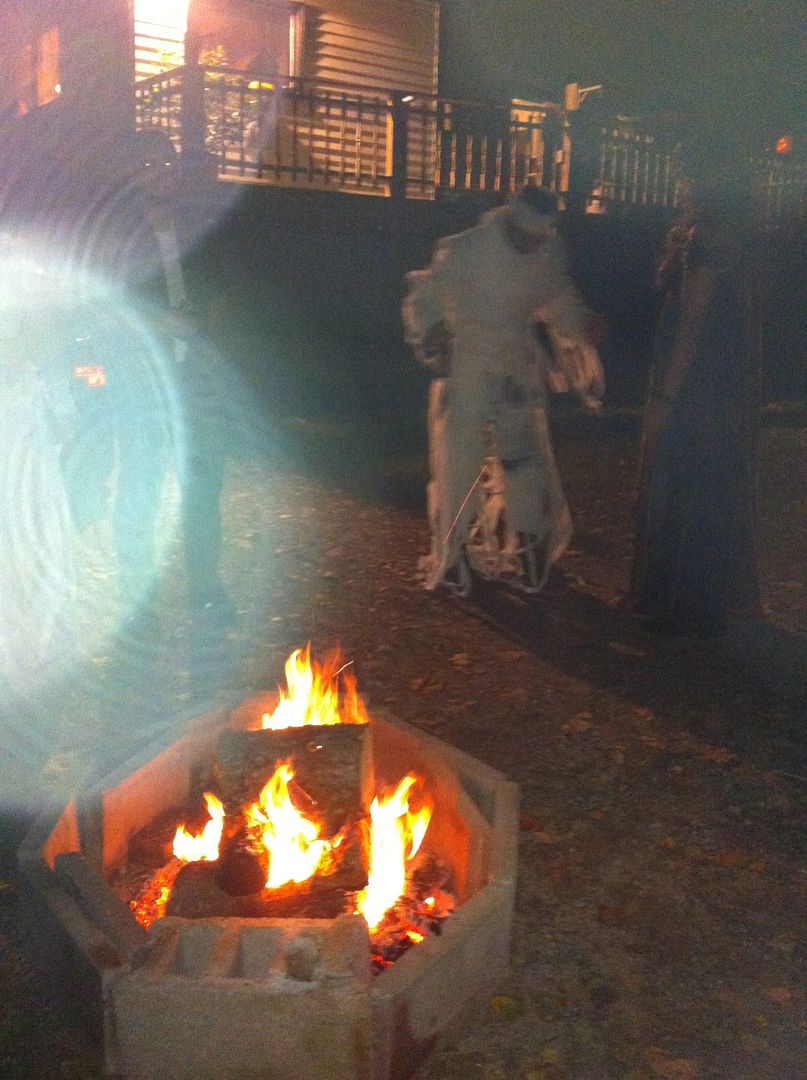 That mummy better keep a safe distance from the fire.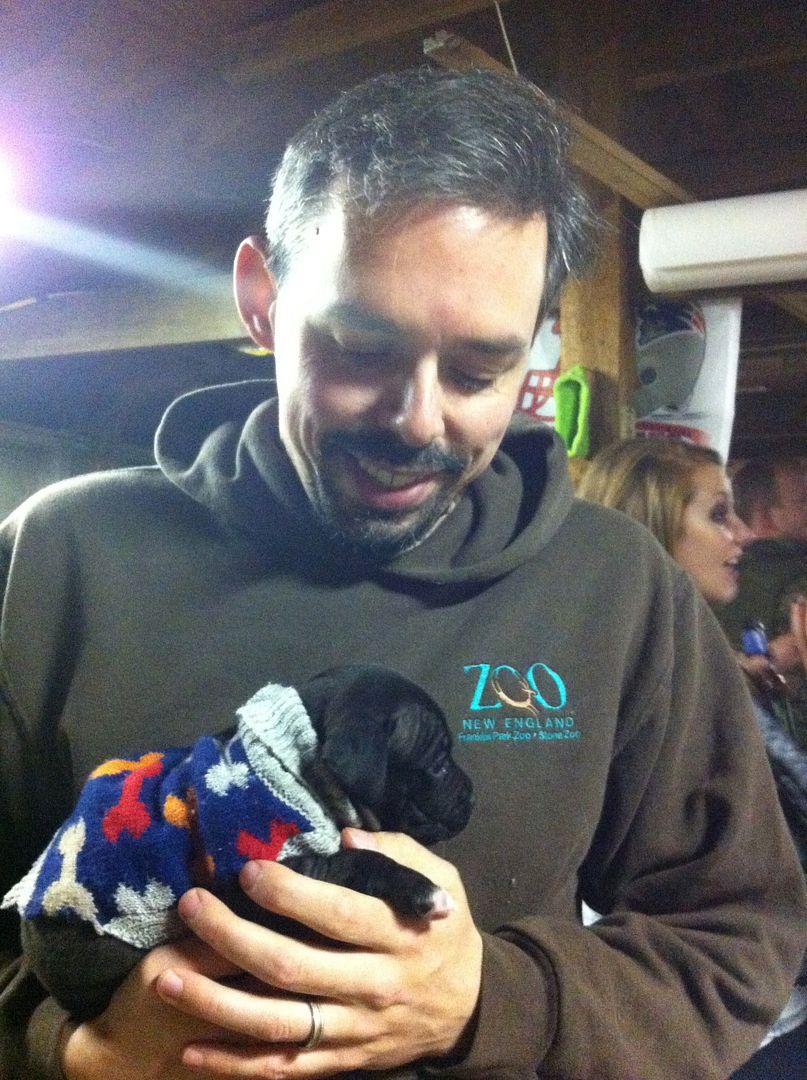 Gabe, a zookeeper from another zoo cleverly dressed as a zookeeper from our zoo, proclaimed that he must keep the Pocket.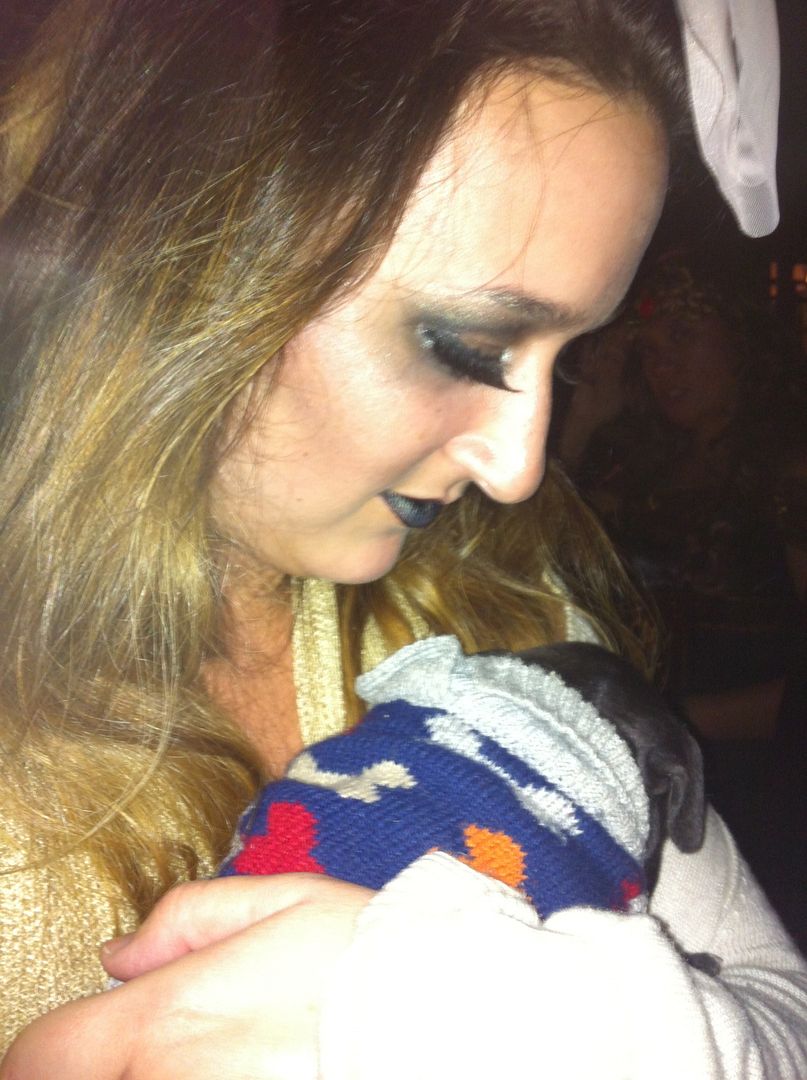 Rachel, dressed as a ghost, was worried she would look scary with the puppy. Instead she looks hauntingly lovely.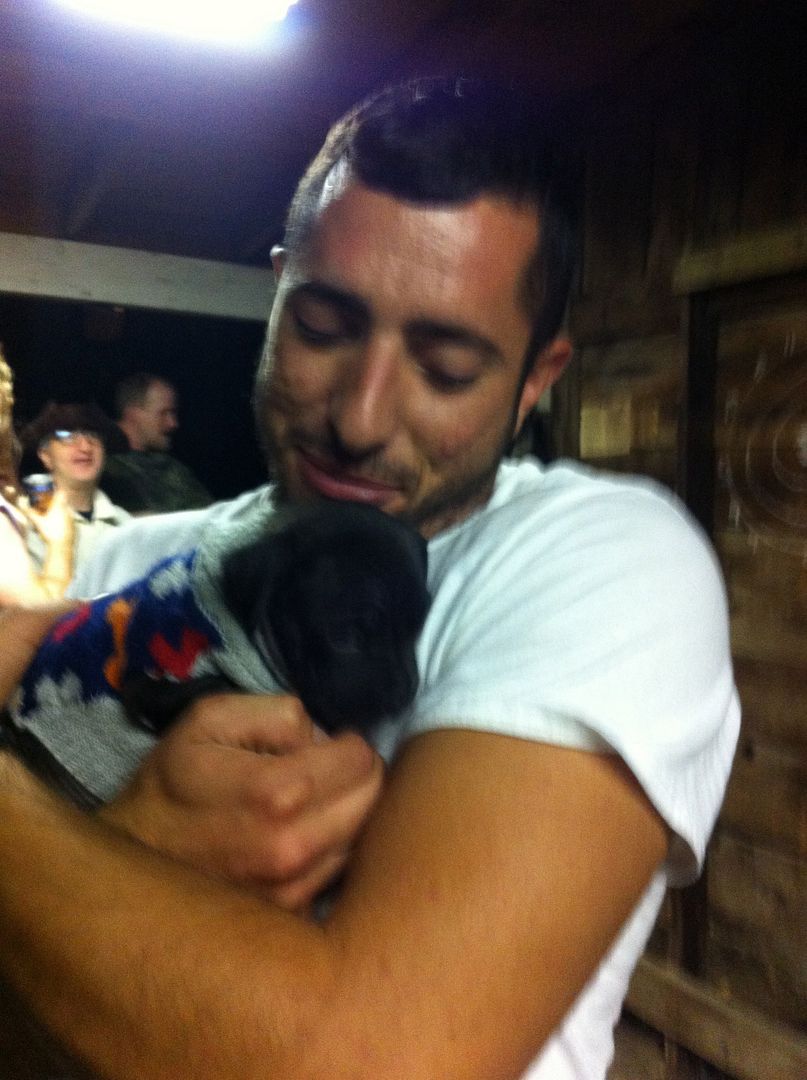 Tom is clearly beside himself.
Aubrey was worried that her cold flesh (natural, not part of a costume) would chill the poor puppy.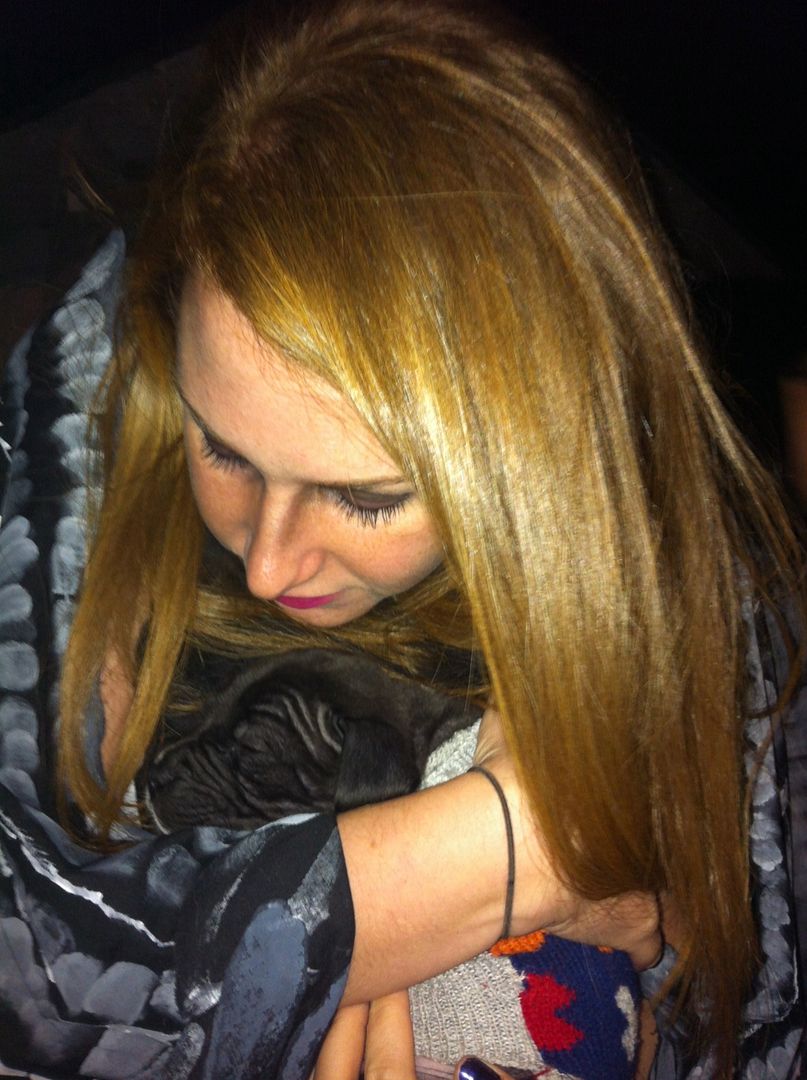 Kelly cuddles.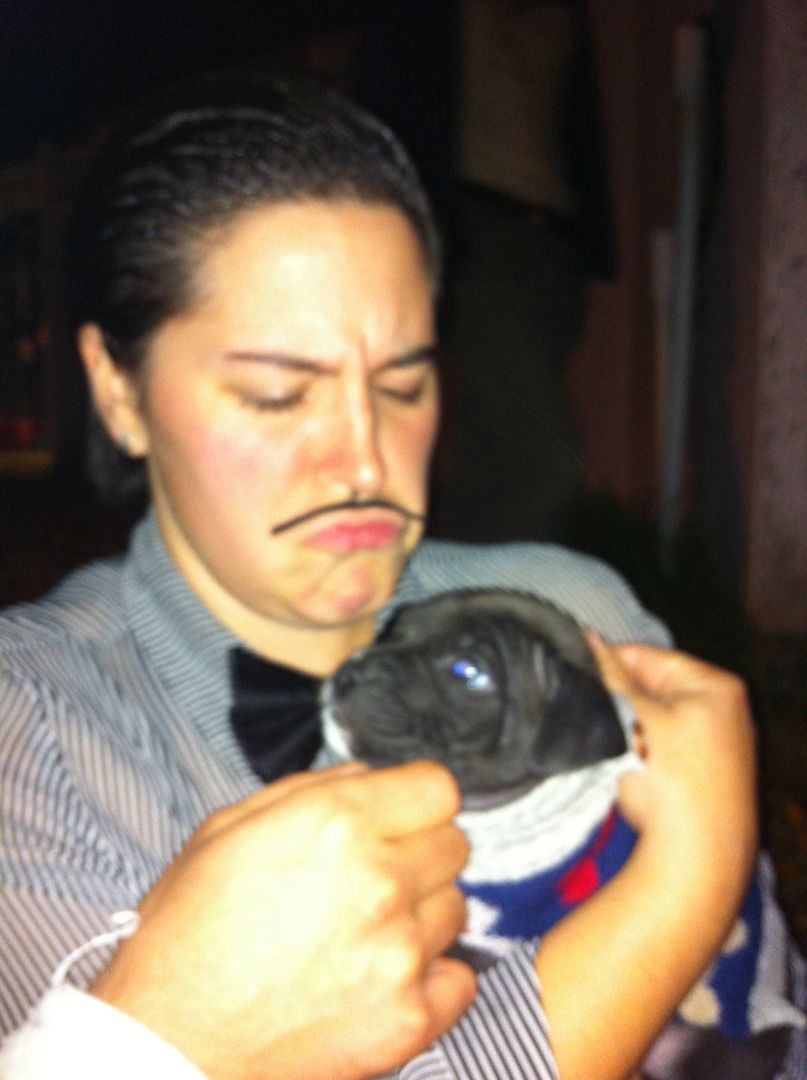 Even Gomez Addams can't resist the cute!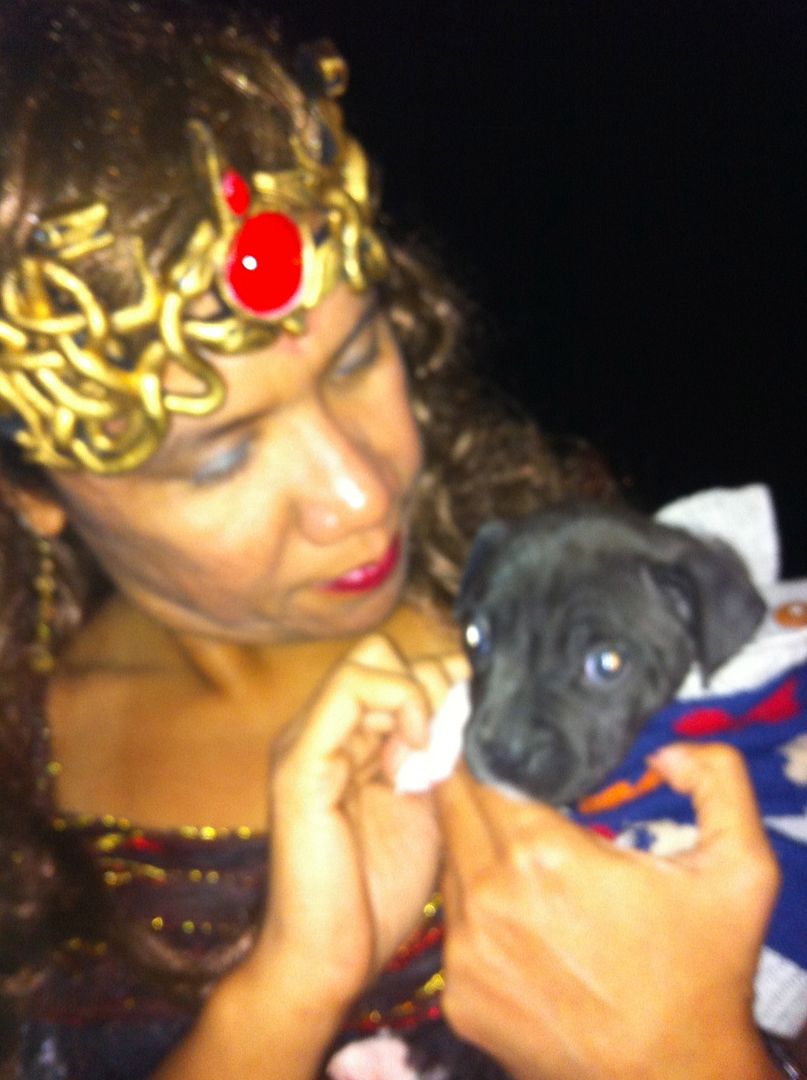 A puppy fit for a queen.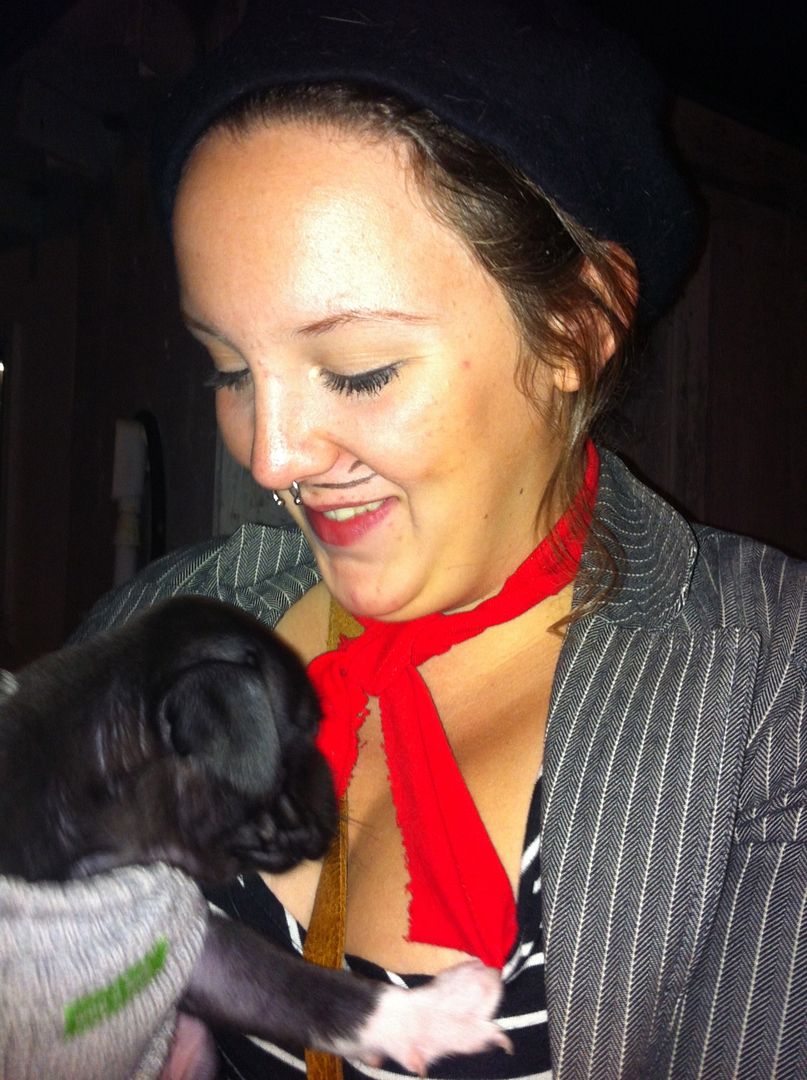 I hadn't met this Frenchman before but, Ooh la la, I guess!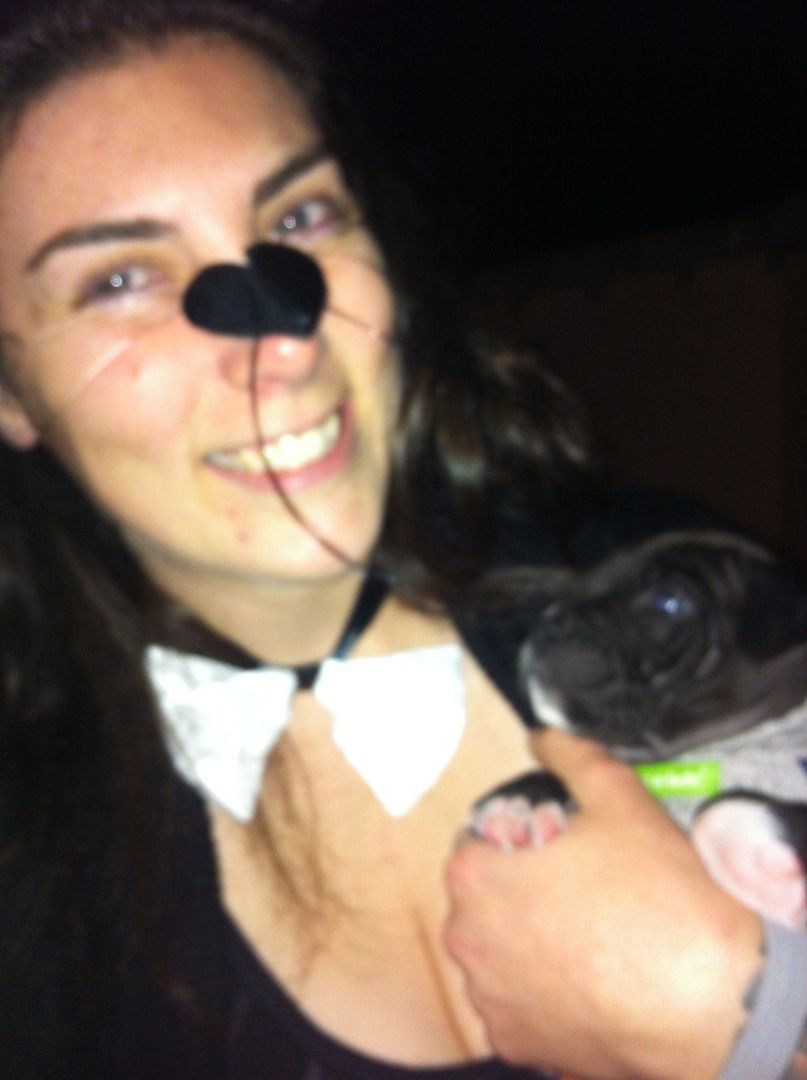 Siobhan is a kitty who loves puppies!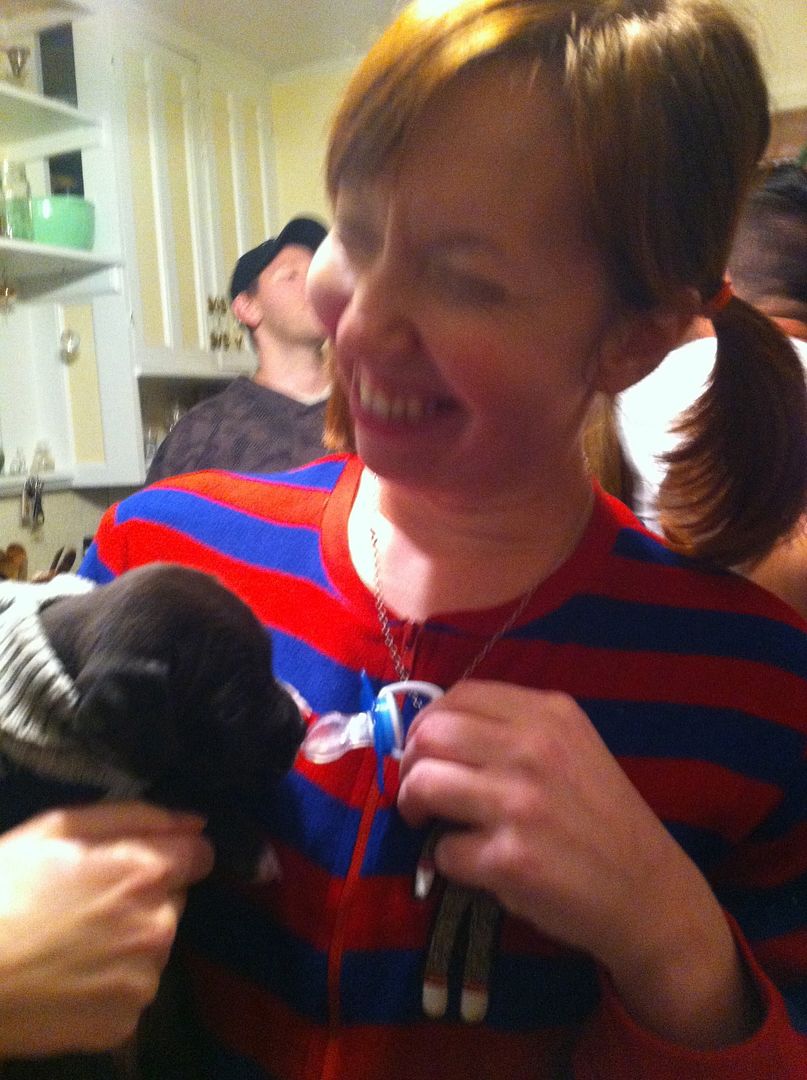 All babies love pacifiers!
Grace's hideous neck wound won't get in the way of enjoying some puppy time!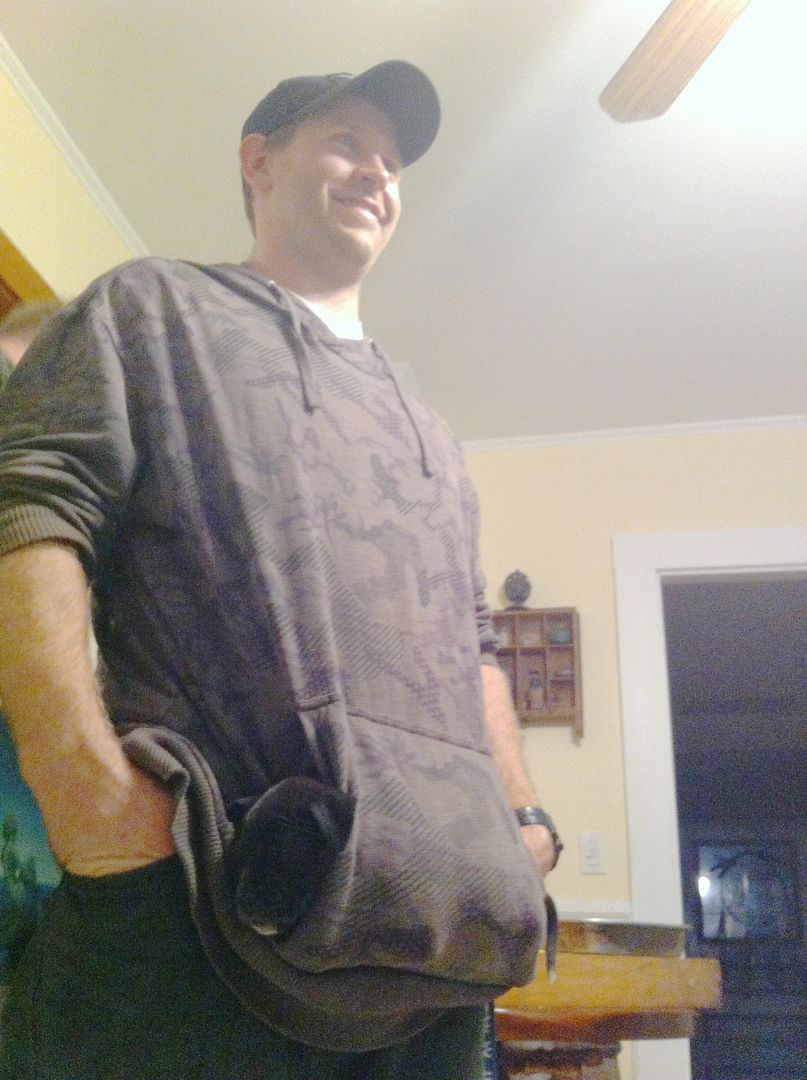 Pocket returns to the marsupium from which she came.
Current Music:

Baroness - The Sweetest Curse
Latest Month
December 2016
S
M
T
W
T
F
S
1
2
3
4
5
6
7
8
9
10
11
12
13
14
15
16
17
18
19
20
21
22
23
24
25
26
27
28
29
30
31