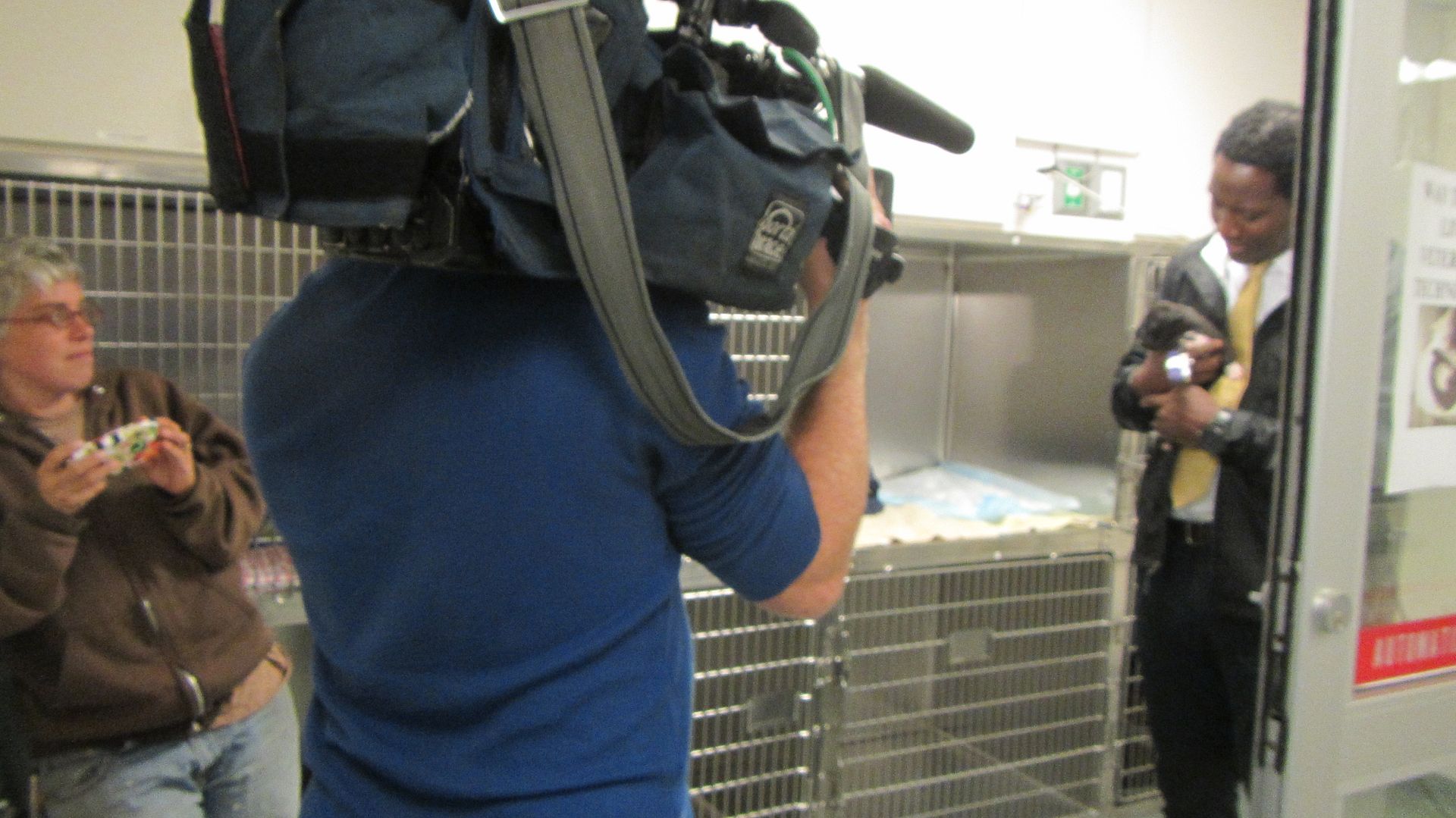 I was at home, Alex was visiting, we were getting ready to celebrate Jim's birthday. Alexis came home, swearing at her phone with a crazed look in her eye. It seemed that our foster puppy, getting some supportive care for a probable intestinal bug at an emergency vet hospital, had attracted some media attention. Now Alexis was being called upon to do the thing she liked least of all: talk to a large amount of people (you know, the tv watching public).
We found clean shirts and ran out the door to the vet hospital. The CBS news had come and gone already, and Fox news was there talking to a veterinarian. The vet hospital's PR guy brought us to talk to the NBC reporter.
Above you can see him holding the puppy and reading his "teaser." You won't believe where this puppy was found!
Long story short, a suspect being arrested by the police had this 2 week old puppy in his pocket. When Alexis told me the story I said, "We should name her Pocket."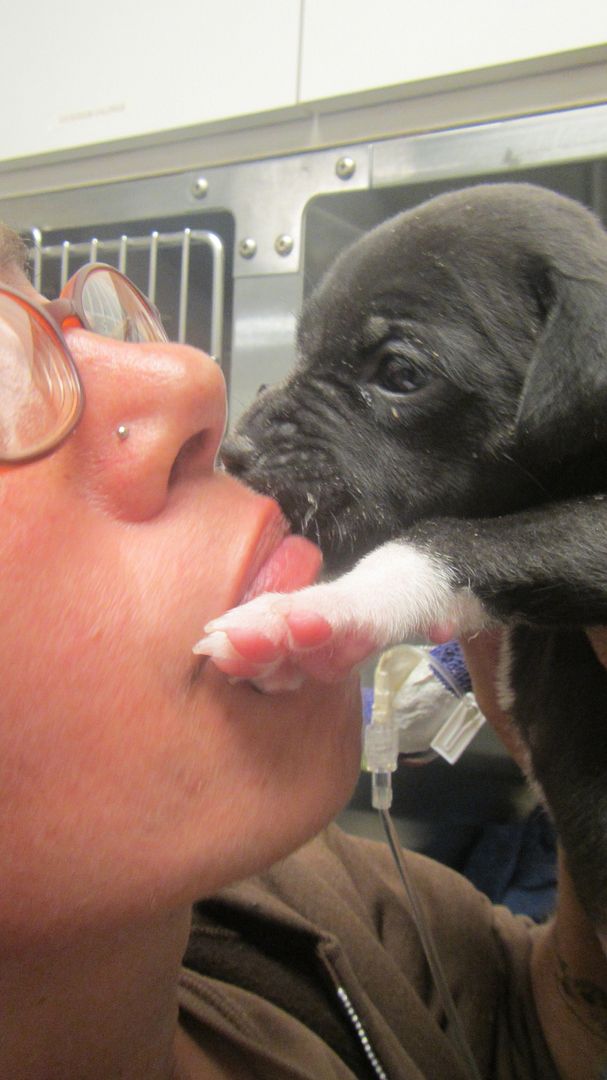 Alexis just wanted to see the baby--she didn't want to have to talk to reporters.

Took me a while to figure this one out: Vomiting/Diarrhea.
So far the story has been picked up by all of our local network affiliates, New England Cable News, Buzzfeed, and Huffpo. The rescue has been hit with an avalanche of calls from people who want to adopt Pocket. It's an interesting story, but there are literally thousands of other dogs in need out there--you don't have to get the one found in a drug dealer's pocket. Find the pet you want for yourself through a rescue or a shelter near you. Our biggest hope is that all this attention will help fund the great work (and considerable vet expenses) of
PittieLove Rescue
.
Current Music:

Metric - Combat Baby
Tags:
Latest Month
December 2016
S
M
T
W
T
F
S
1
2
3
4
5
6
7
8
9
10
11
12
13
14
15
16
17
18
19
20
21
22
23
24
25
26
27
28
29
30
31