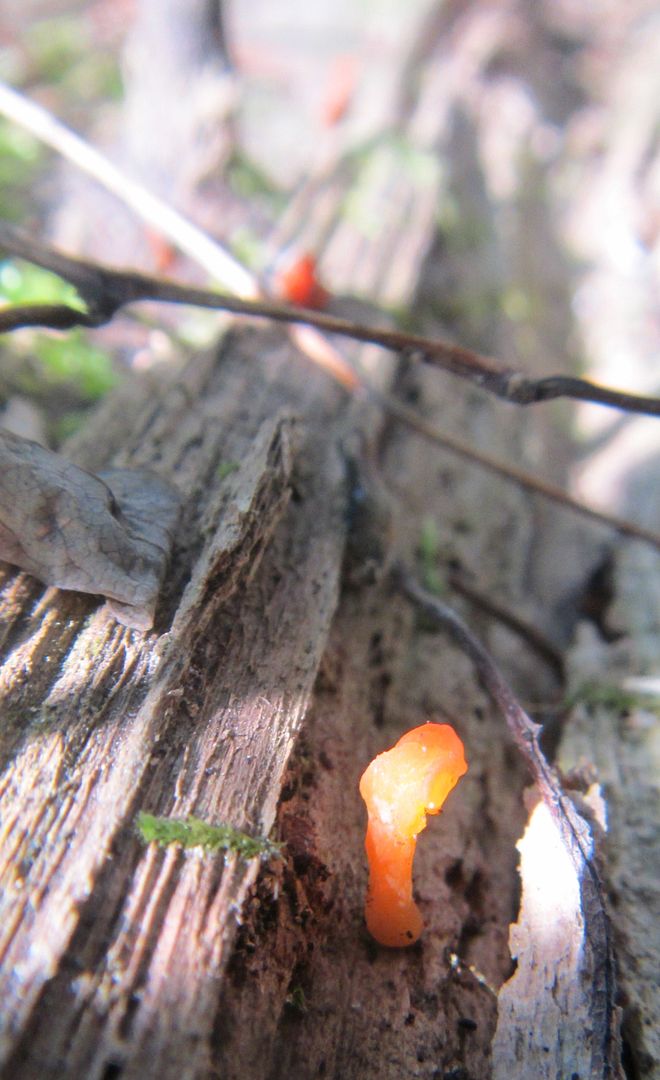 I was frankly dreading today's Fungi Field Walk, because we're in the middle of a drought. I don't think it's rained in over 2 weeks. I expected to find maybe some polypores and perhaps some little forest mushrooms like this one--probably
Dacryopinax spathularia
.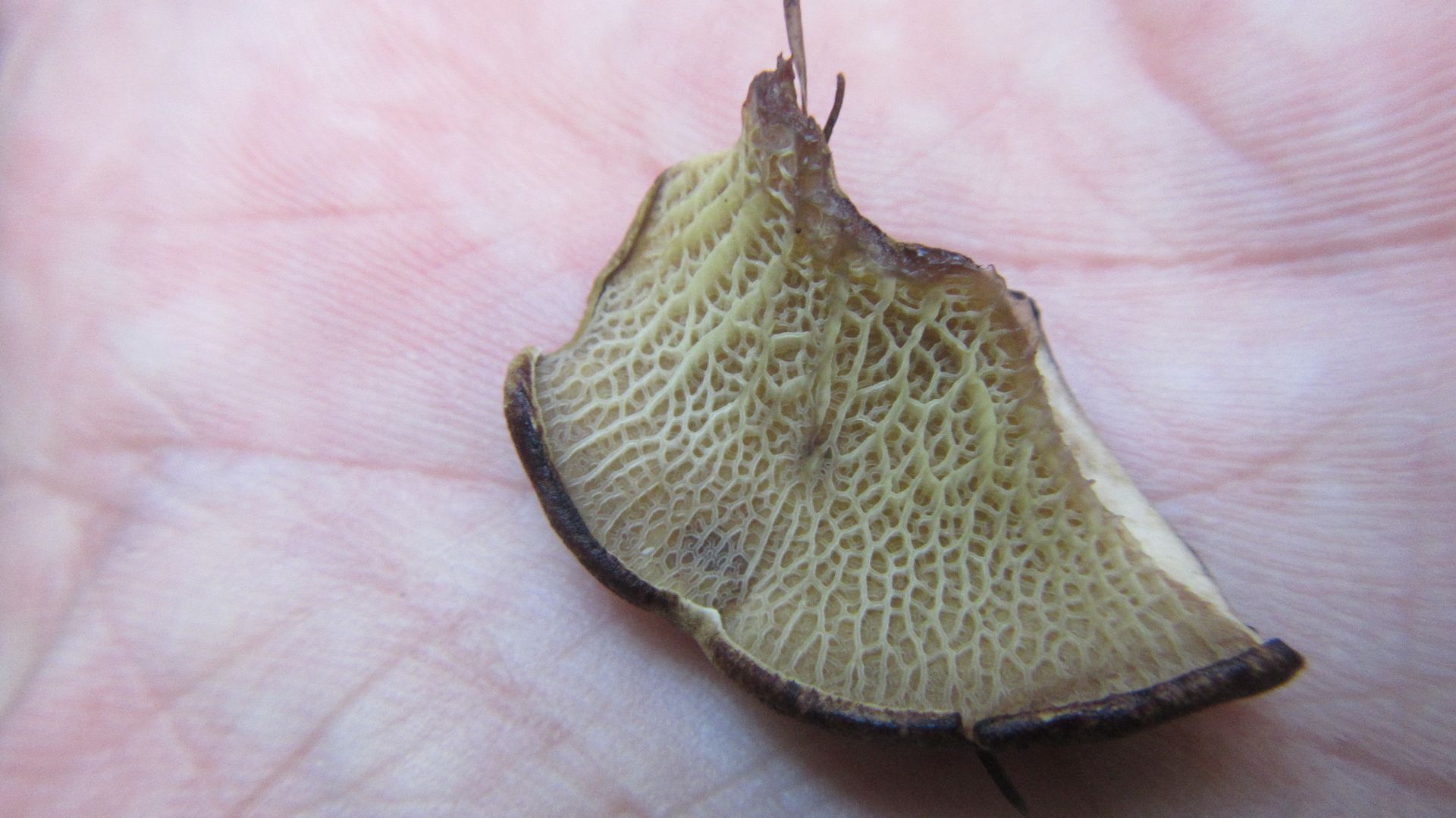 But we found kind of a lot of different species! This is a chunk of
ash tree bolete
, showing the distinctive spore-producing surface. I hope the people who came on the walk are reading this now, because I gave the wrong scientific name in the field. It's actually
Boletinellus merulioides
.
This stick thoroughly colonized with (probably)
Mycena galericulata
was lurking in the wet shade of a footbridge over a stream that had been reduced to mud.
I wish I knew what these are! At the time I guessed they were waxy caps, and they
might
be
Hygrocybe marginata
, "fading scarlet waxy cap," or maybe
Pholiota astragalina
(?) I'll probably never know without having taken a spore print.
EDITED TO ADD: Dianna Smith, Editor of the North American Mycological Association's bimonthly newsletter, THE MYCOPHILE, suggests
Pluteus aurantiorugosus
for an identification, which fits better than either of mine.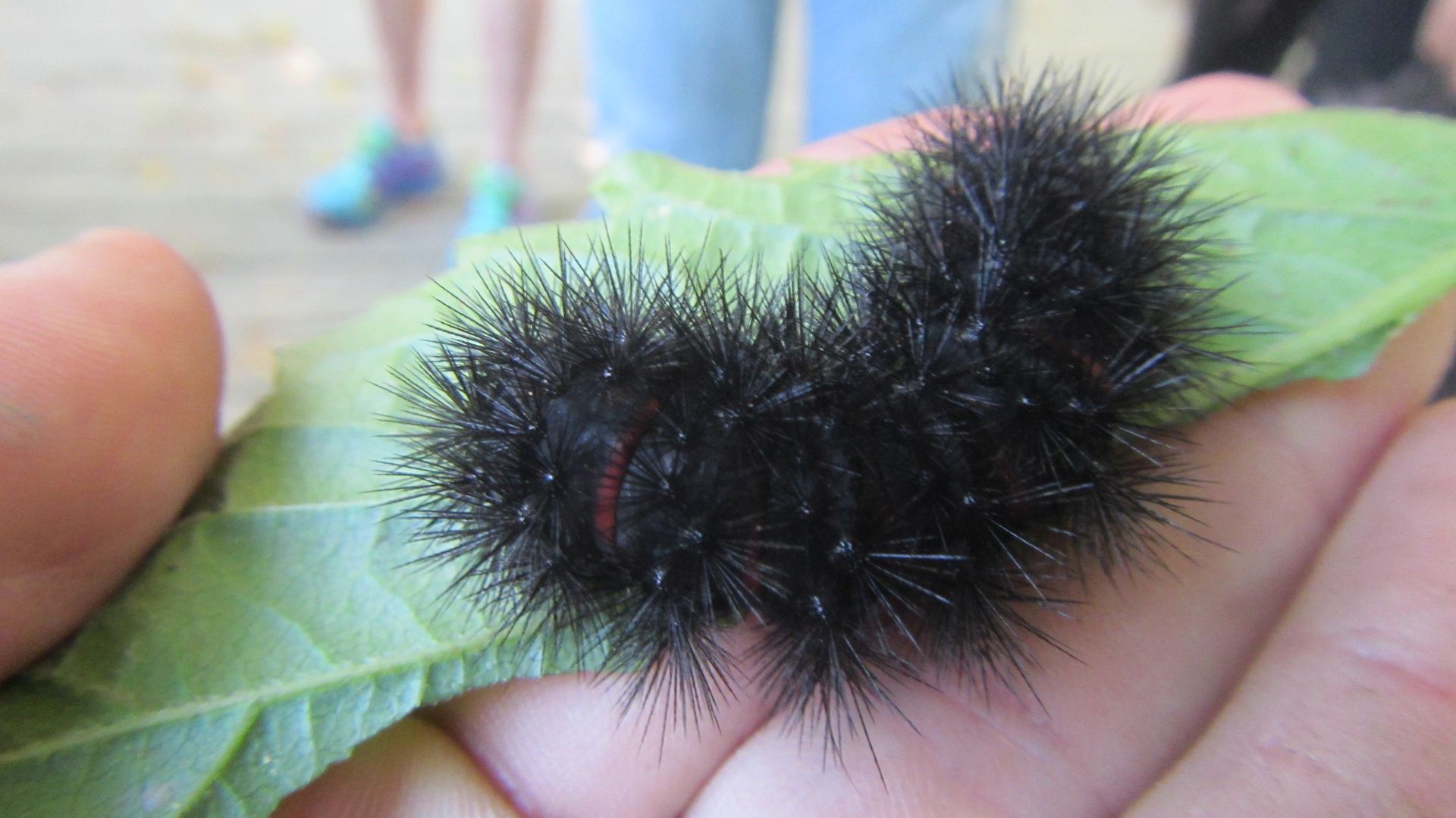 Fortunately there are insects about to make me feel more confident about my identifications. Here's a nice giant leopard moth larva,
Hypercompe scribonia
.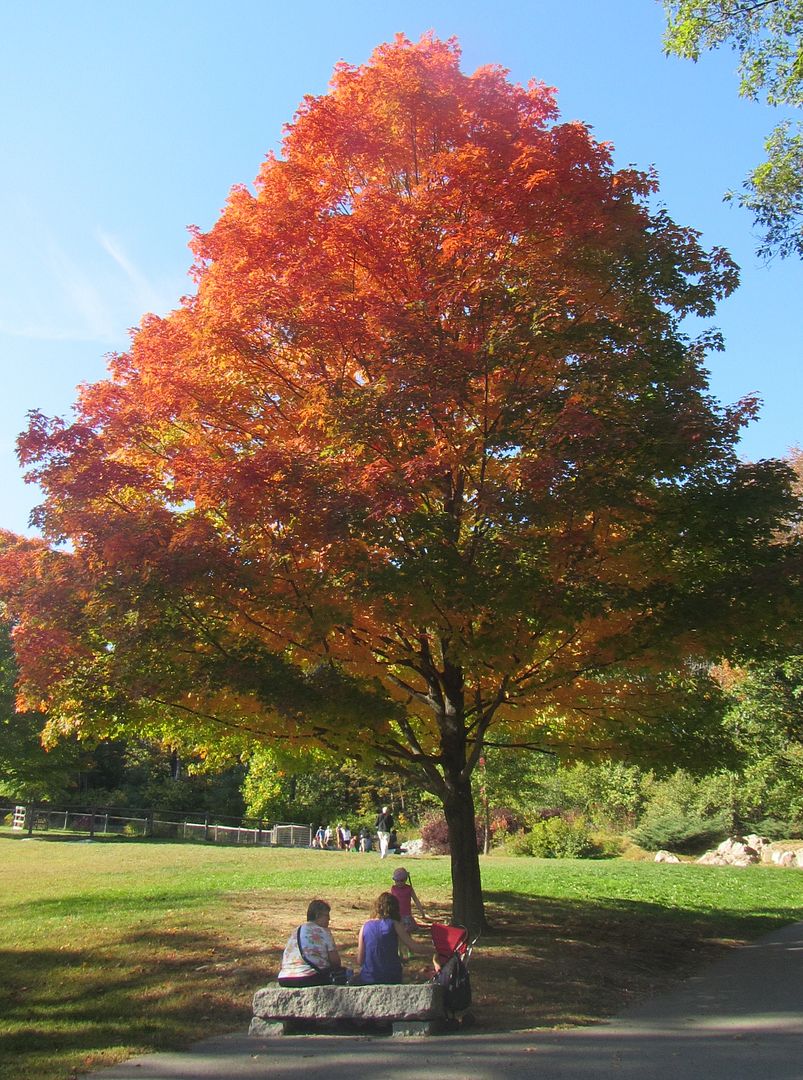 Dry as it was, you can't fault the day for it's beauty.
Current Music:

Scud Mountain Boys - Massachusetts
Latest Month
December 2016
S
M
T
W
T
F
S
1
2
3
4
5
6
7
8
9
10
11
12
13
14
15
16
17
18
19
20
21
22
23
24
25
26
27
28
29
30
31