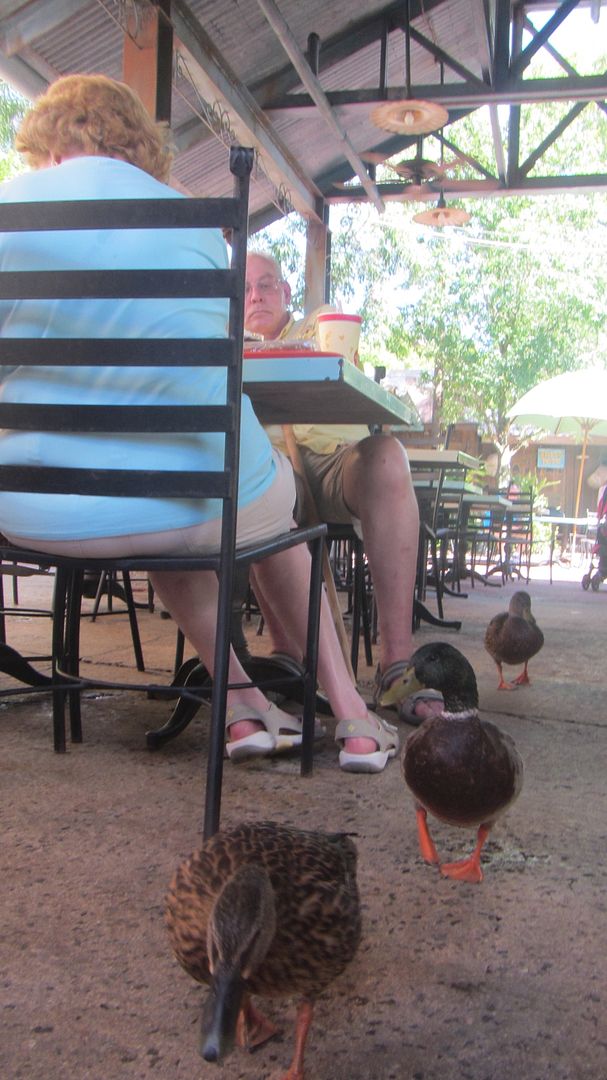 Duck duck duck duck hey you gonna finish that?
The gorillas were so close I could smell them. I like the smell of gorillas, especially outdoors.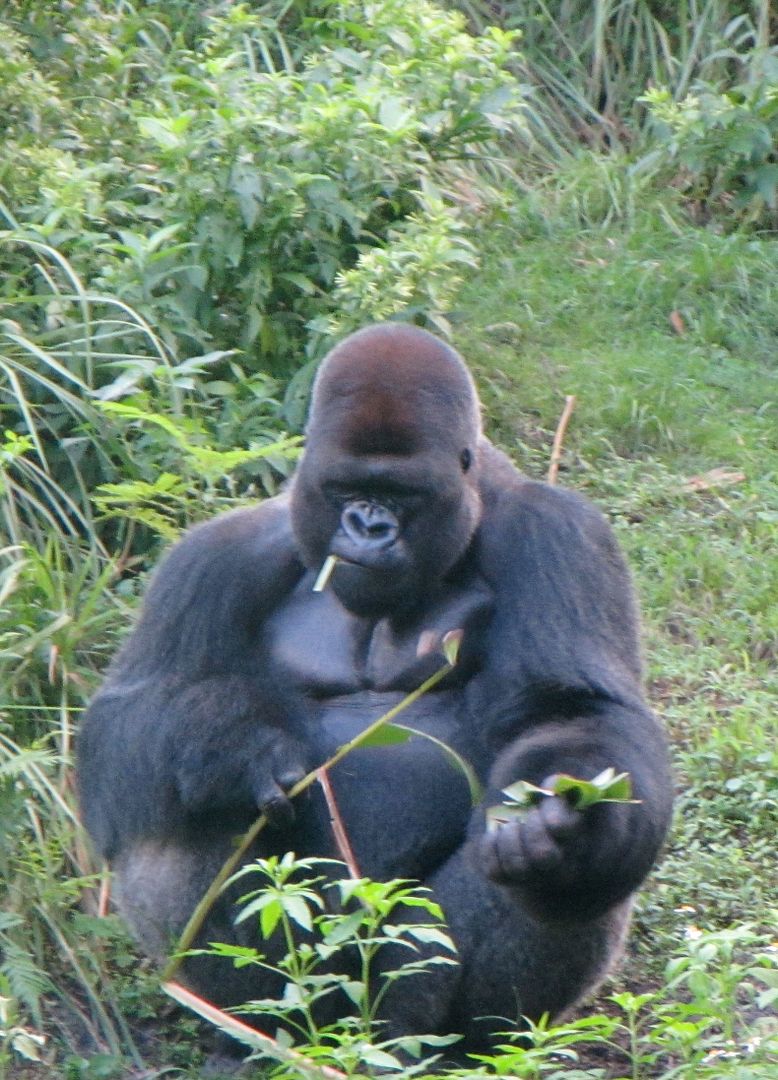 I'm gonna need someone to write a story about the hard boiled gorilla detective who smokes.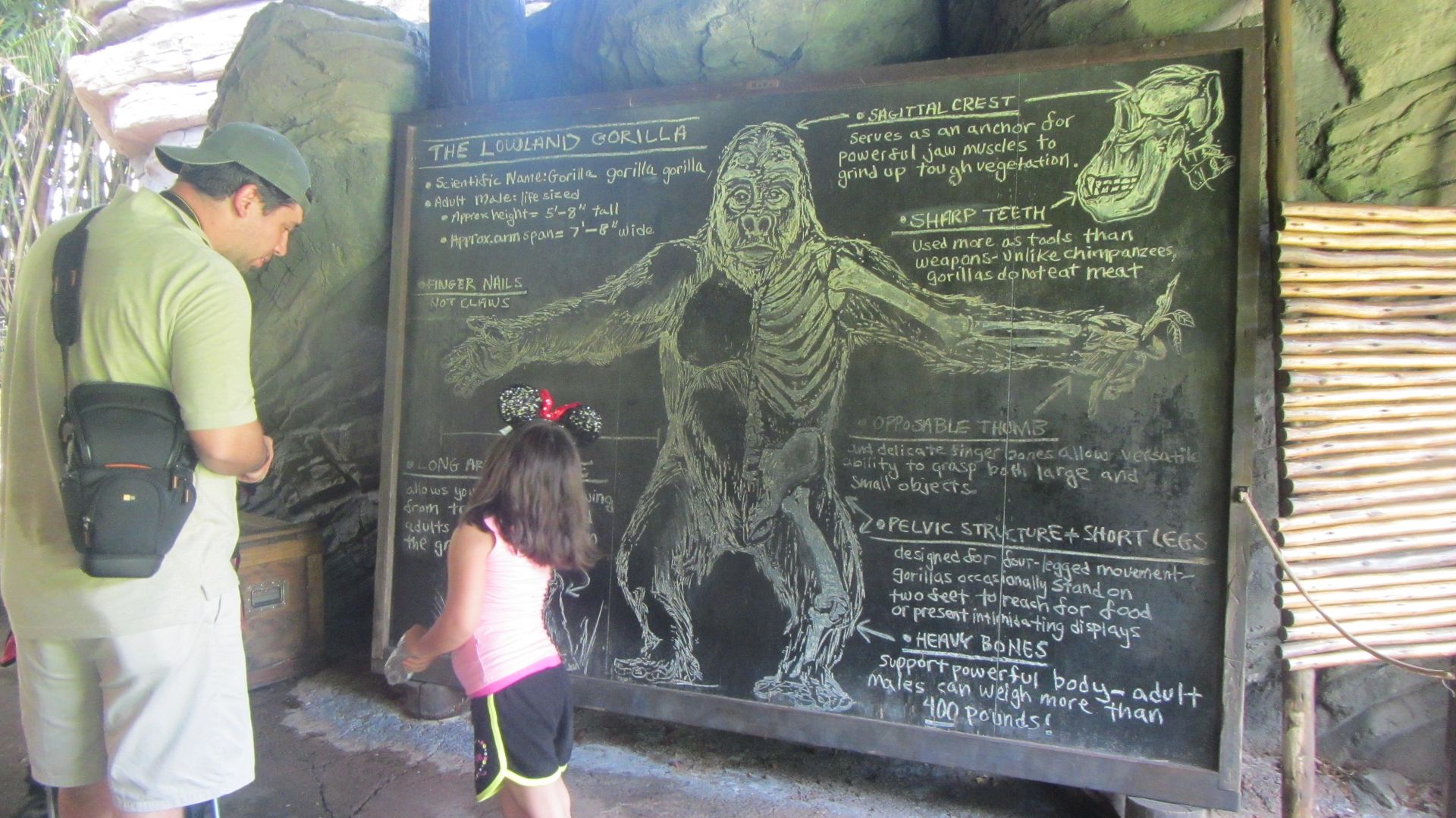 When I finally found some signage, it was spectacular. Also in chalk.
If you really want to see animals at Animal Kingdom, you have to get on the safari ride. Here's a black rhino.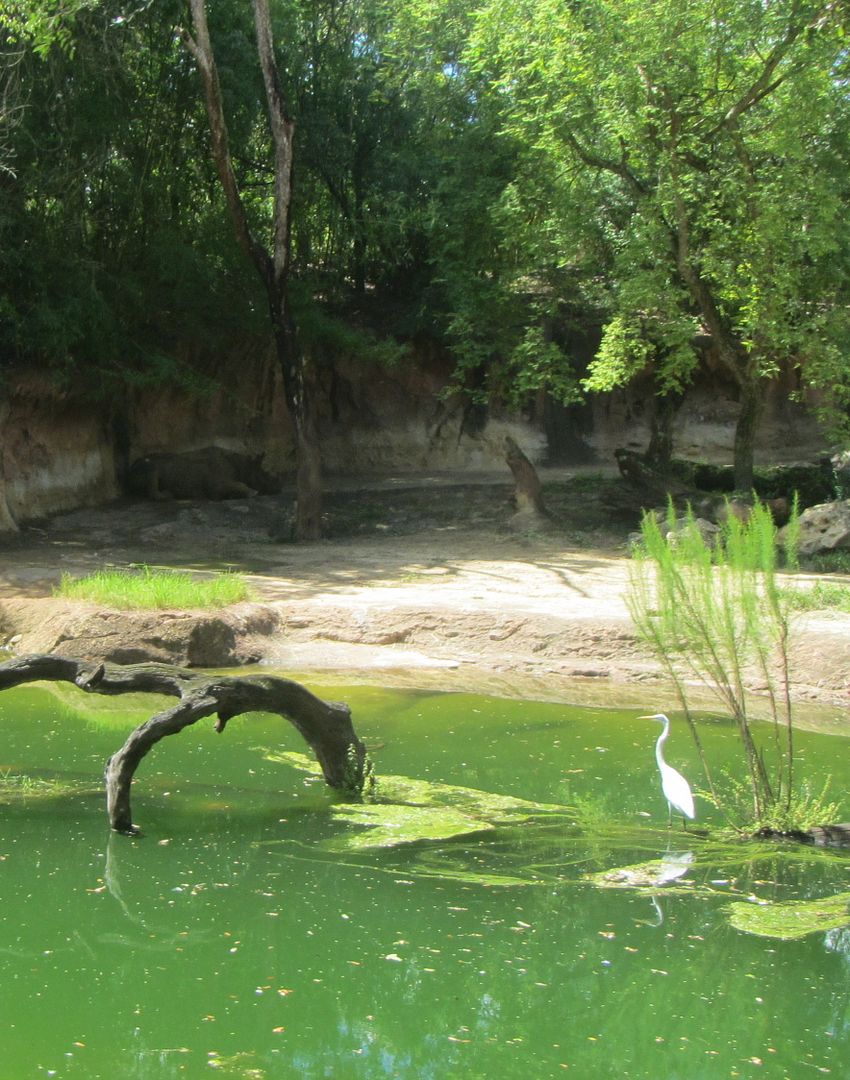 The black rhino snoozes in the shade while the great egret (a fly-in) sunbathes.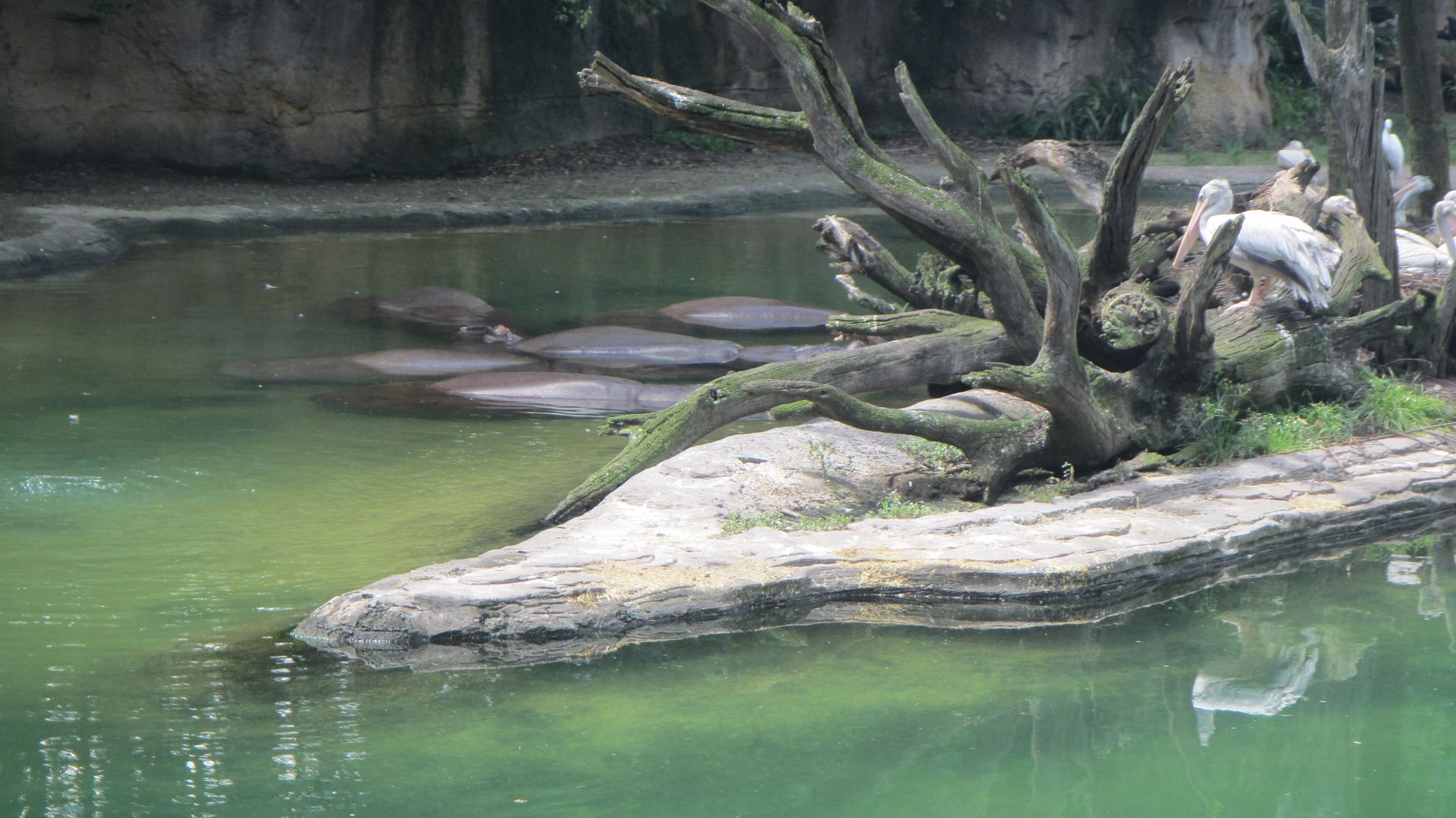 Hippos and pelicans. Our guide confided that one of the breeding pairs is a pair of males who incubate foster eggs.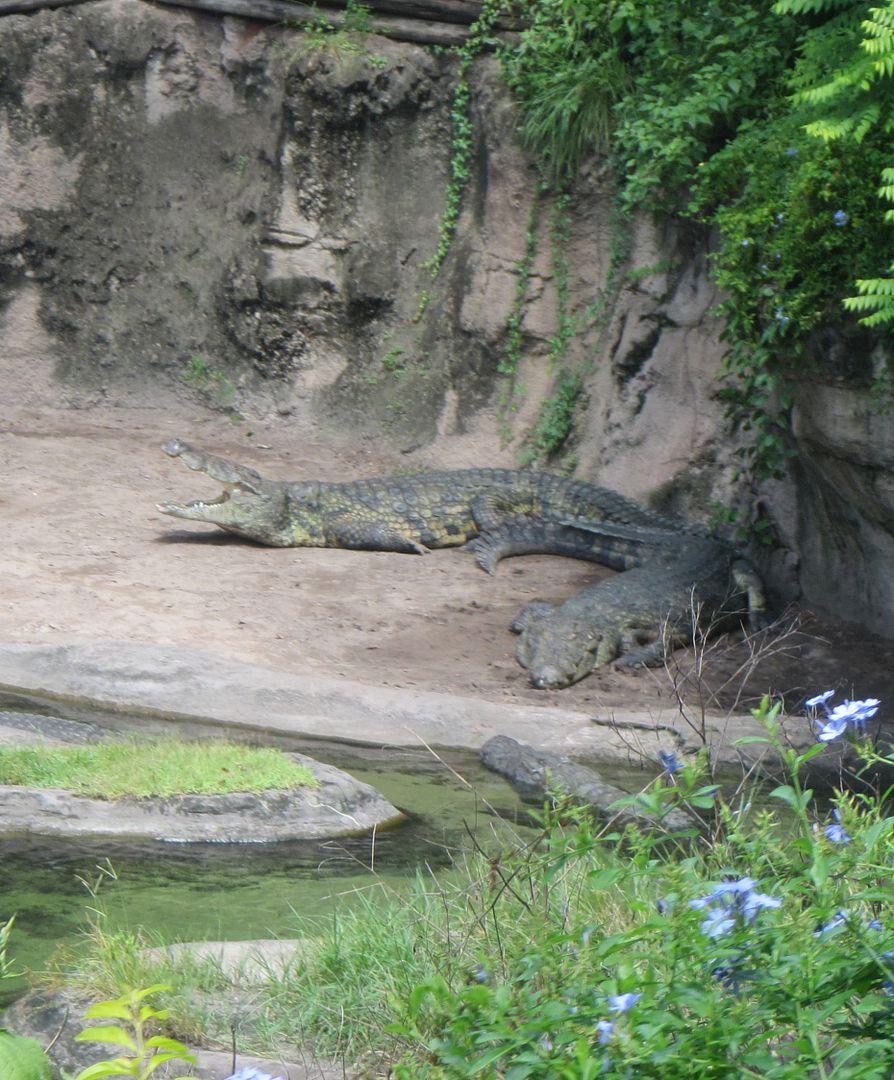 Nile crocodiles know when to pose for the passing safari.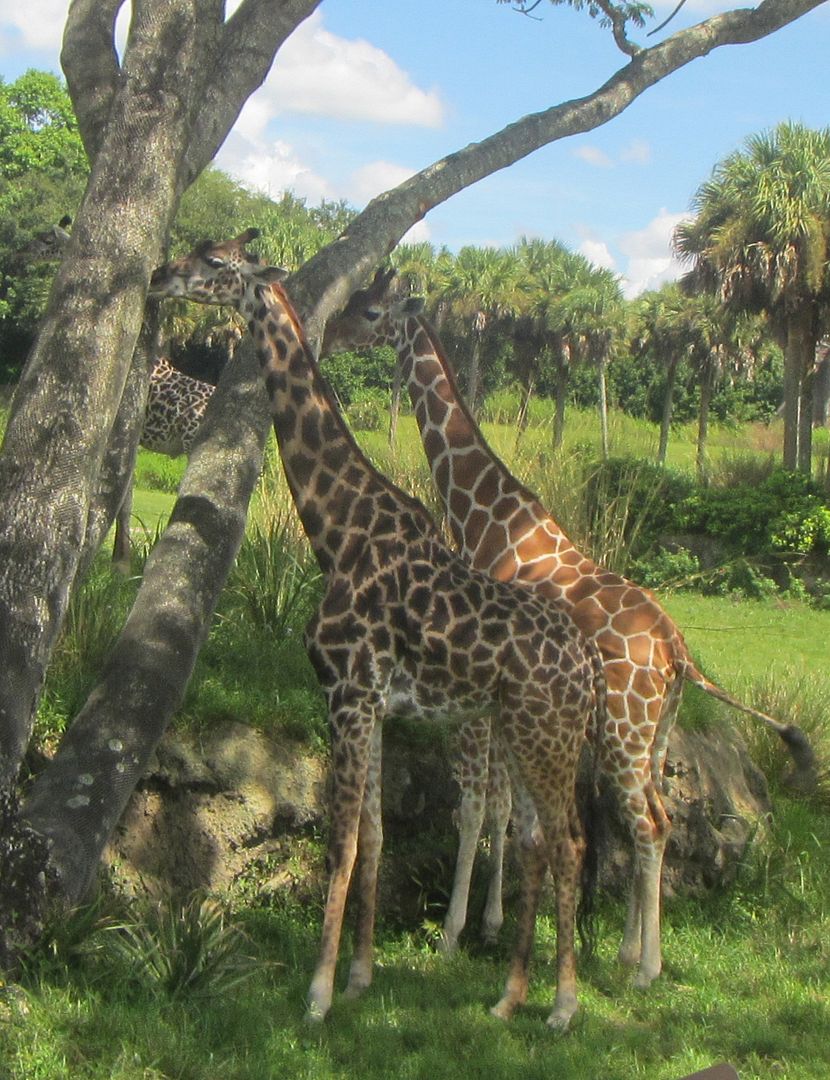 Here we see two subspecies of giraffe--a Masai on the left and a reticulated on the right.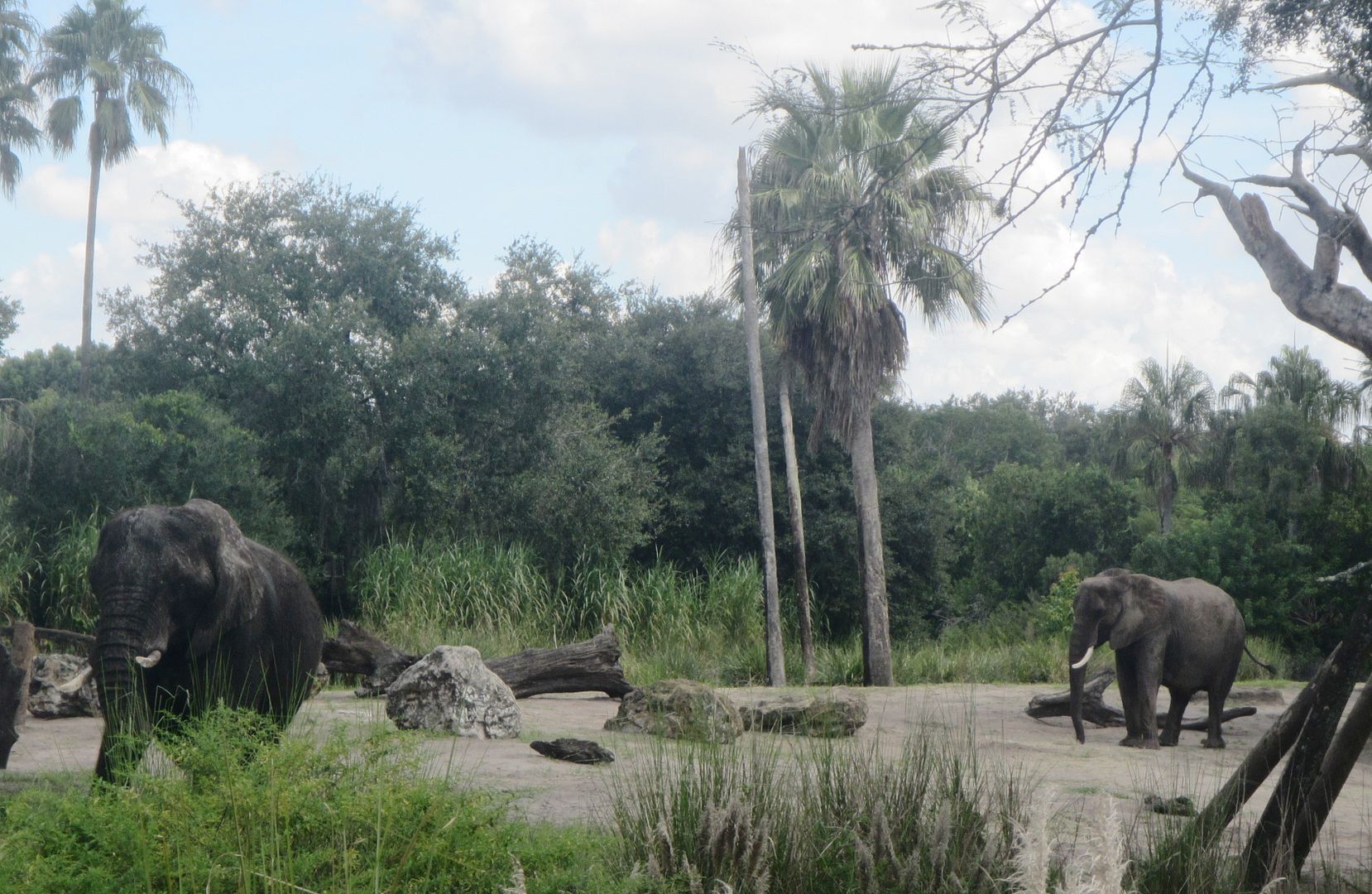 I don't see elephants very often, so the awe of them is still intact.
Here they have to compete with a truly impressive and monumental fake tree.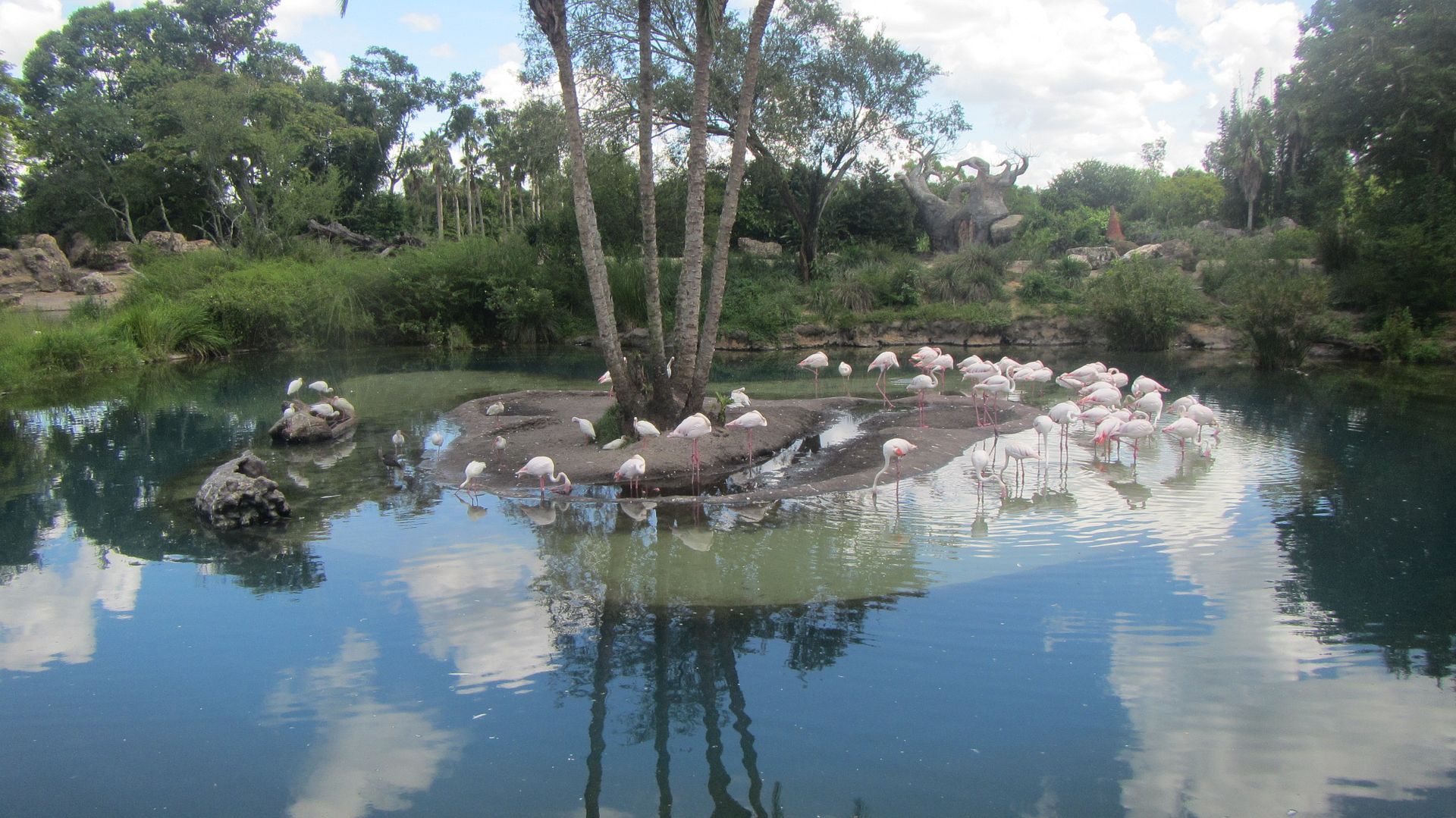 I think I've seen three species of flamingo on this trip.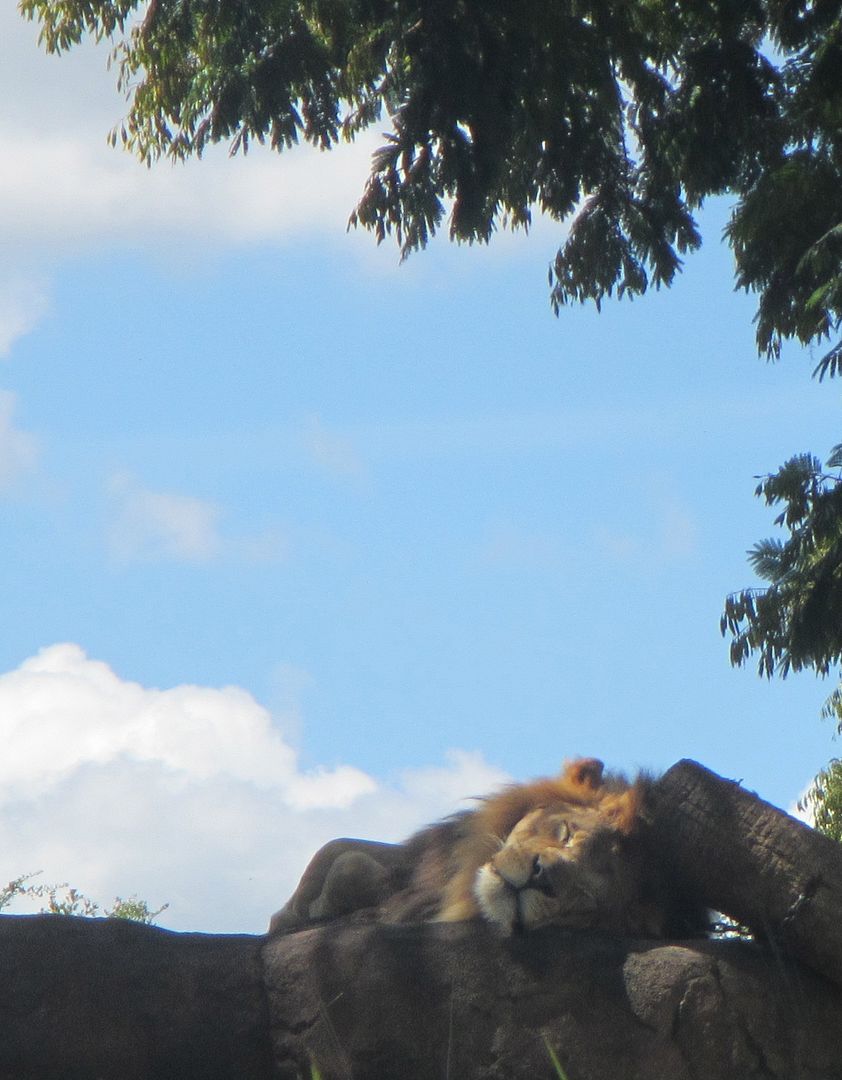 Even at Animal Kingdom, lions sleep 20 hours a day.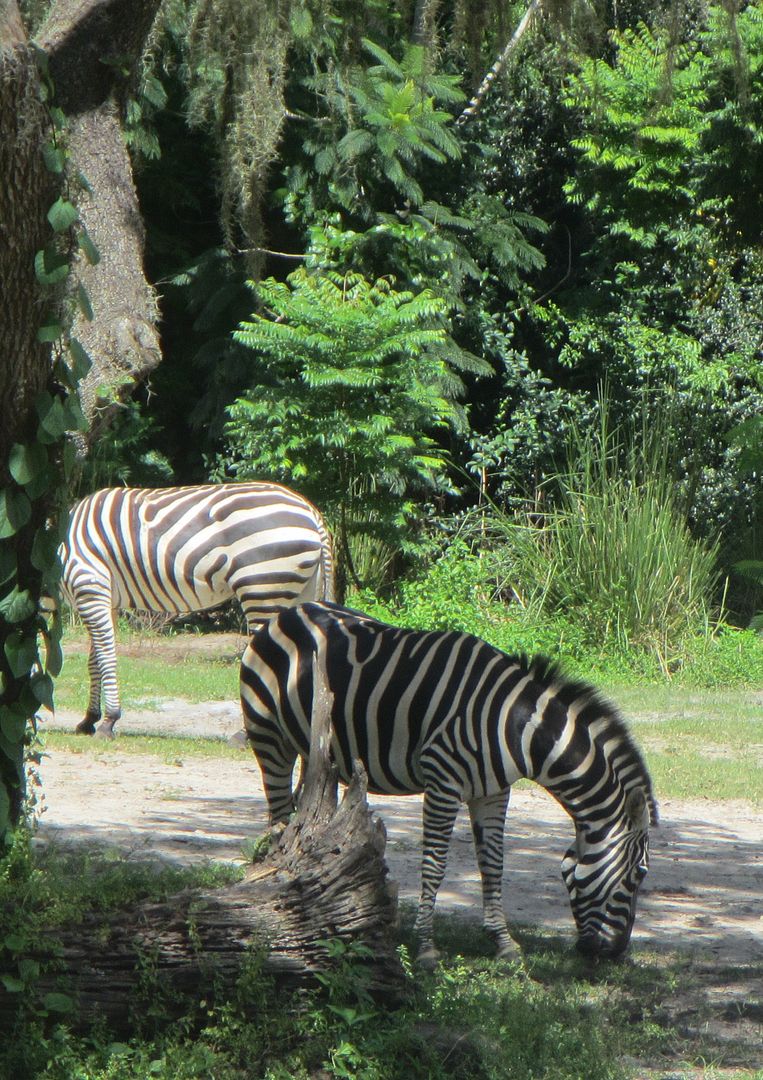 Grant's zebra, a small subspecies of plains zebra, that we also have at Franklin Park.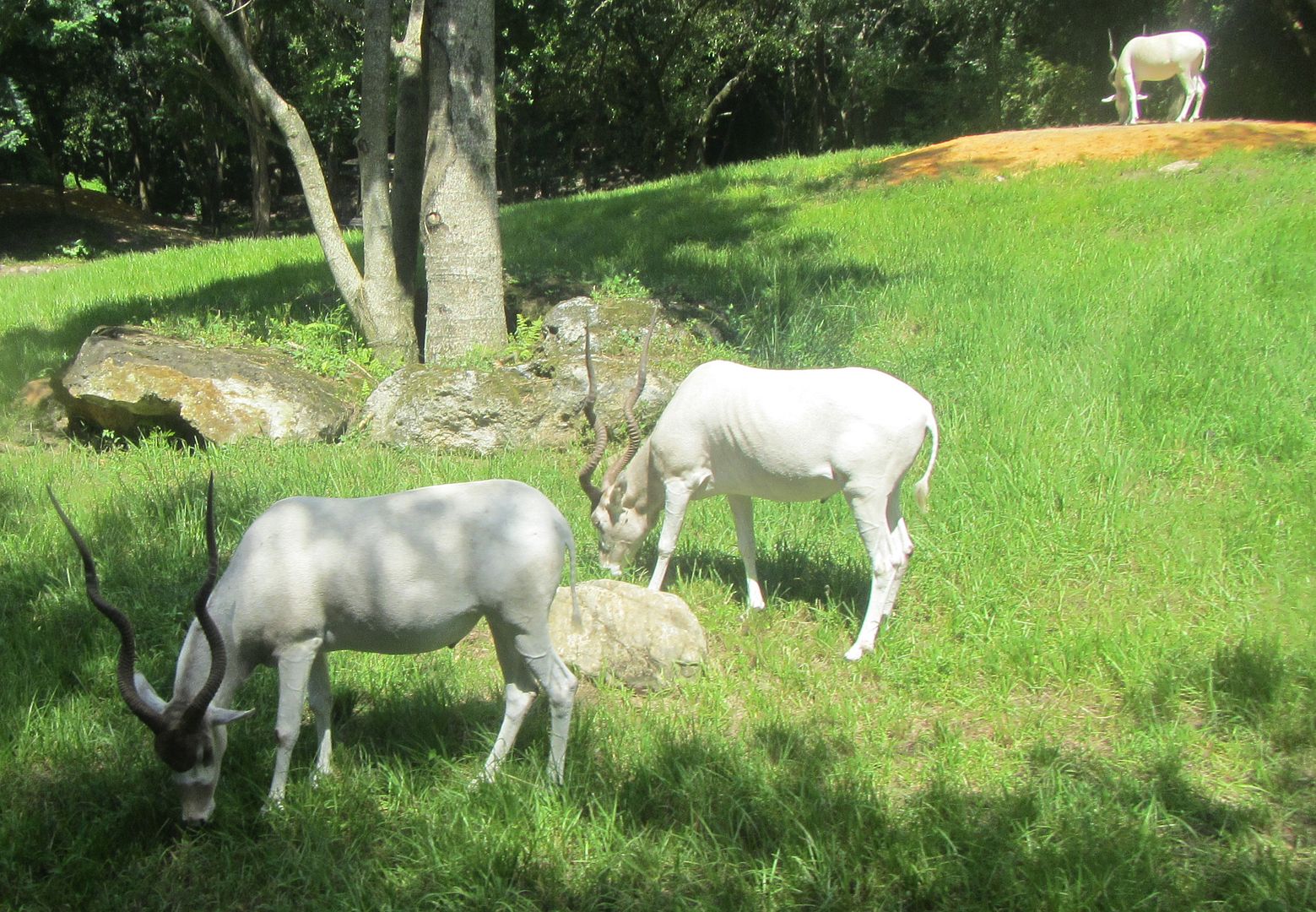 These are Addax, according to my friend who works here. Beautiful creatures about which I know nothing.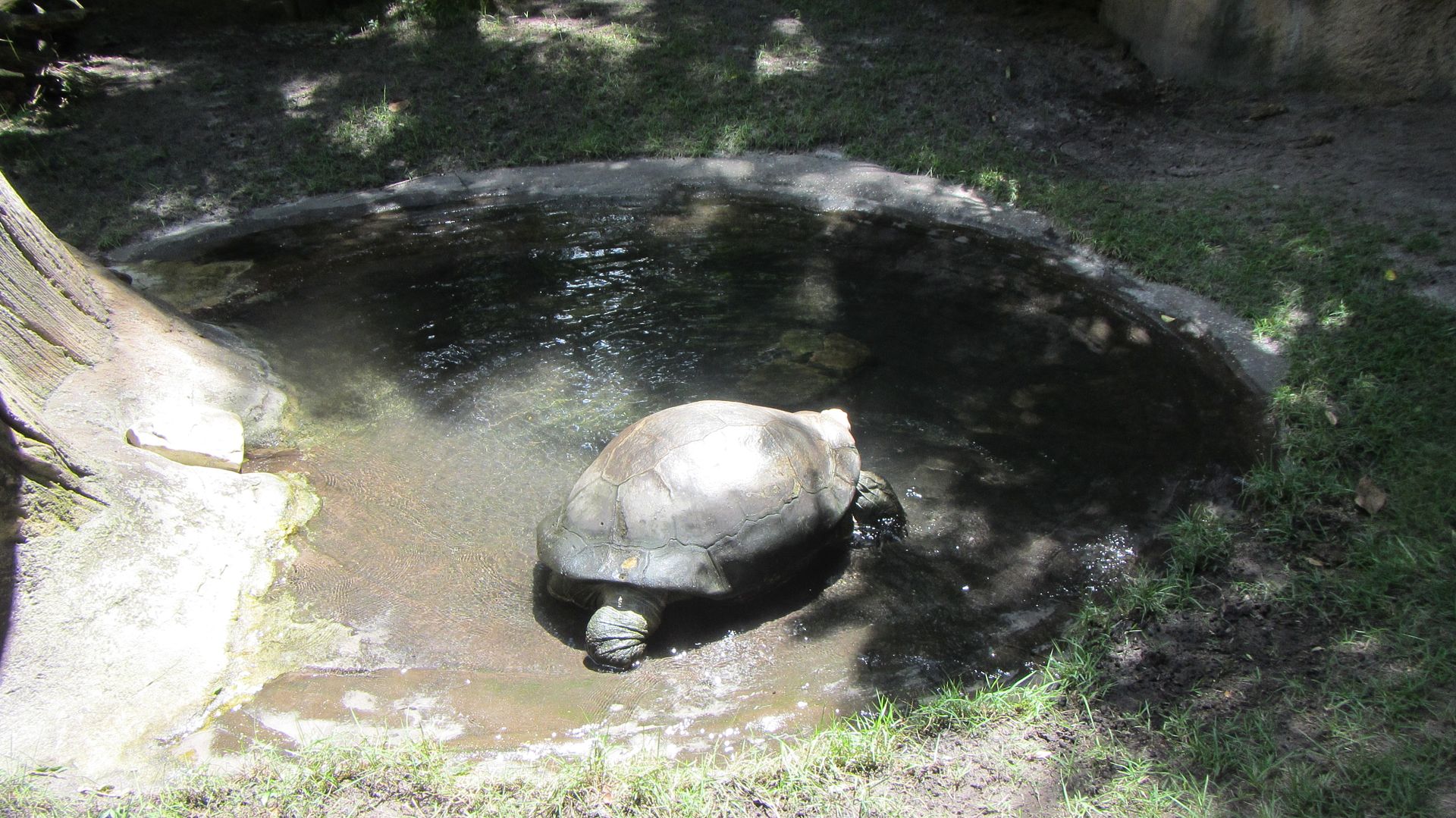 A galapagos tortoise, about half the size of the Aldabras I posted about earlier. This guy could end up much bigger than them, if he lives for another several decades.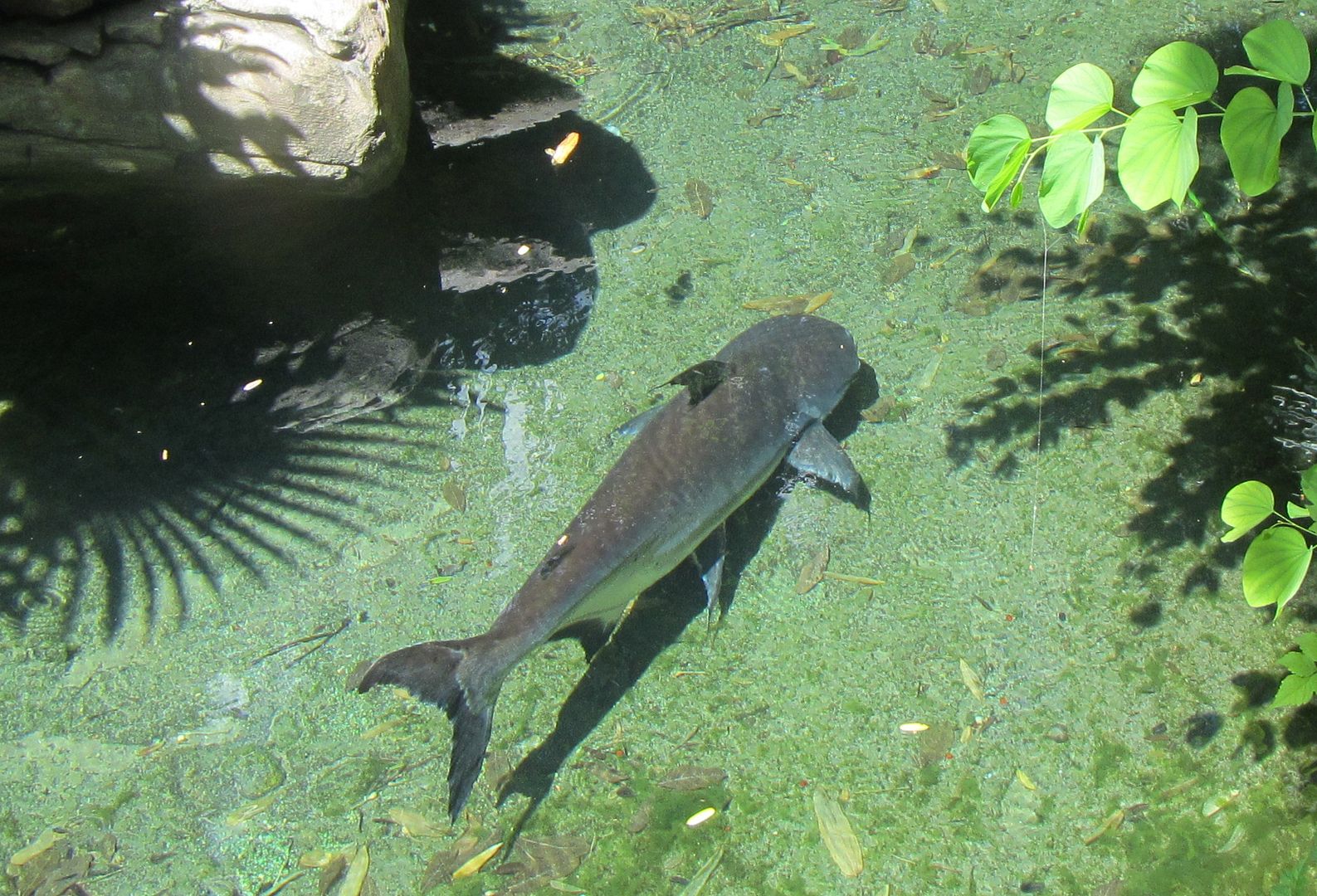 This giant Thai catfish (five feet long) has been trained to voluntarily enter a sling to be moved from his exhibit when needed.
My buddy Janelle closes her eyes as the Pacus approach one another for a kiss (not really).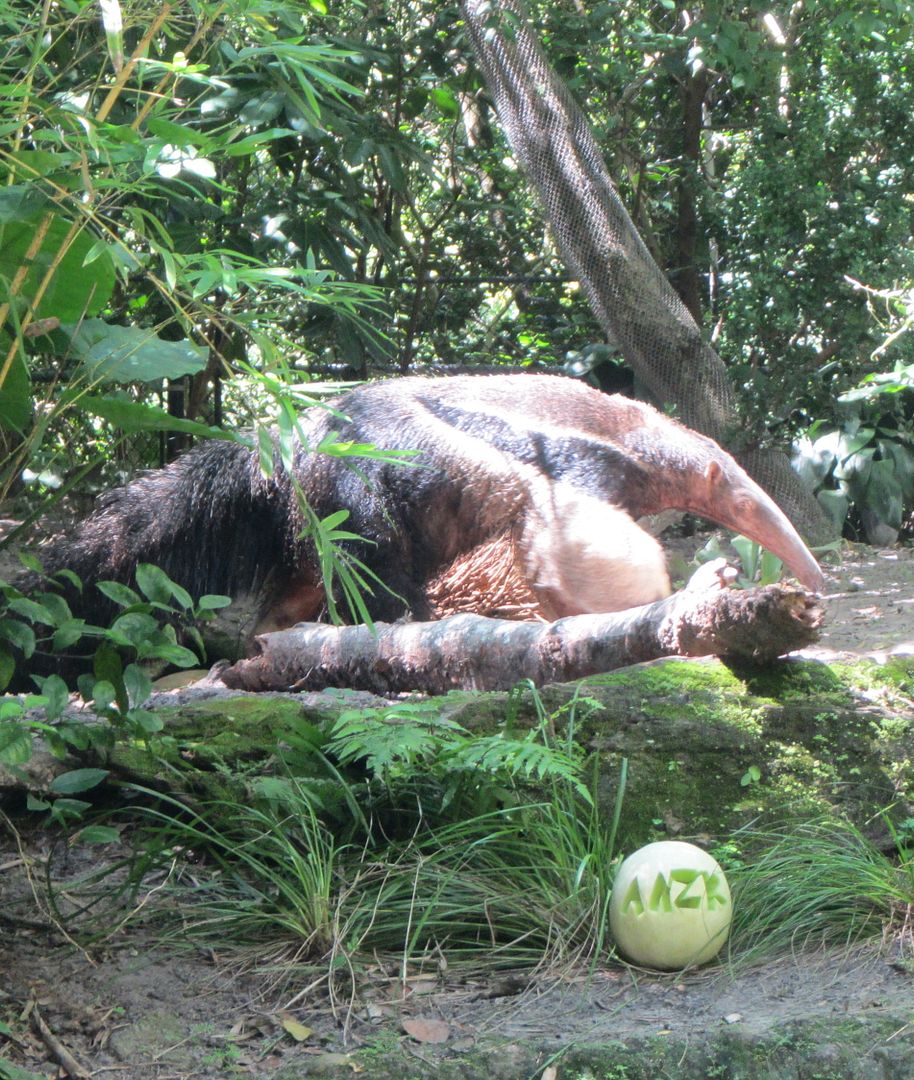 A giant anteater strides about, while a melon in his enclosure honors the American Association of Zoo Keepers.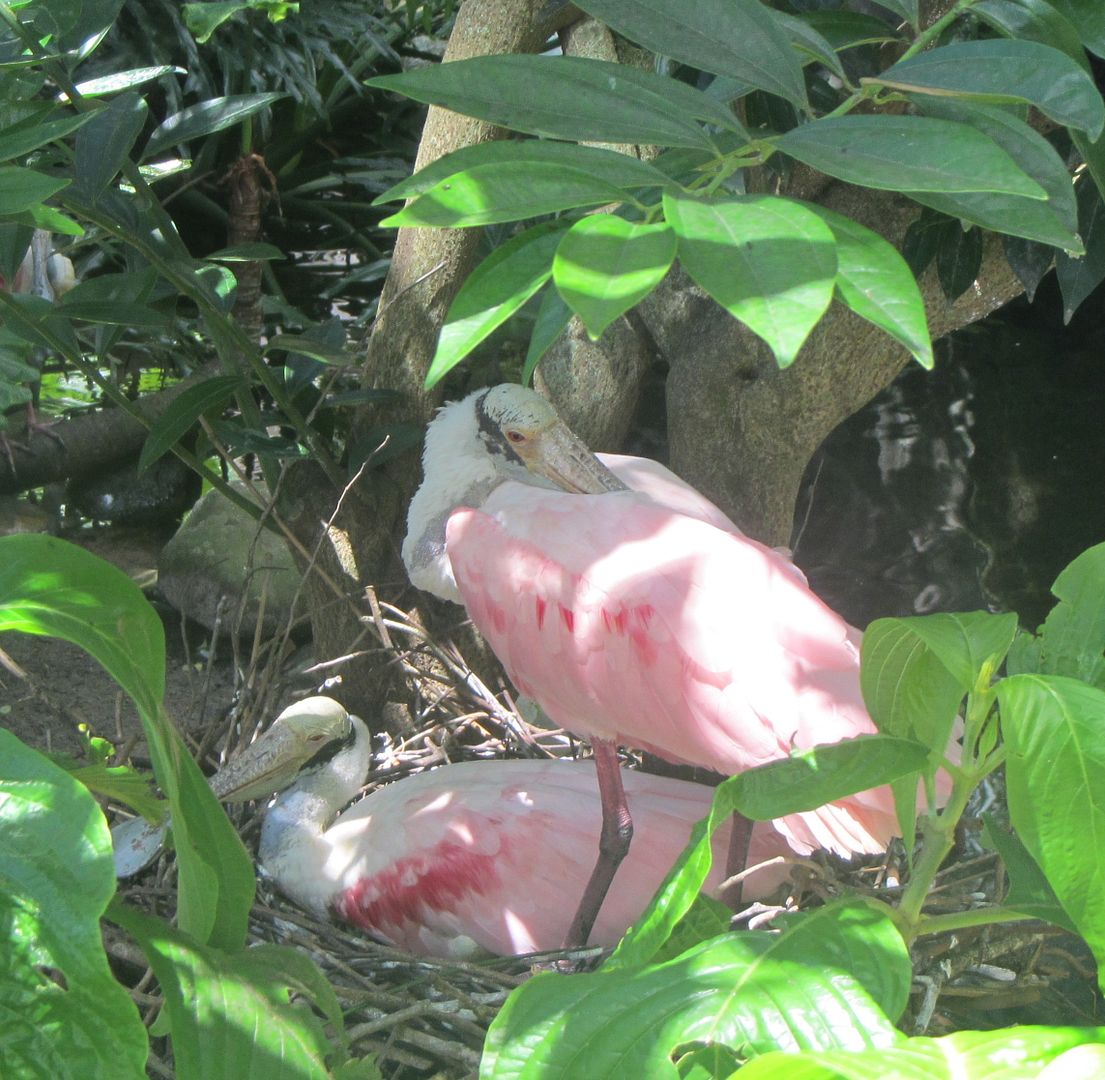 Roseate spoonbills snuggle on their nest.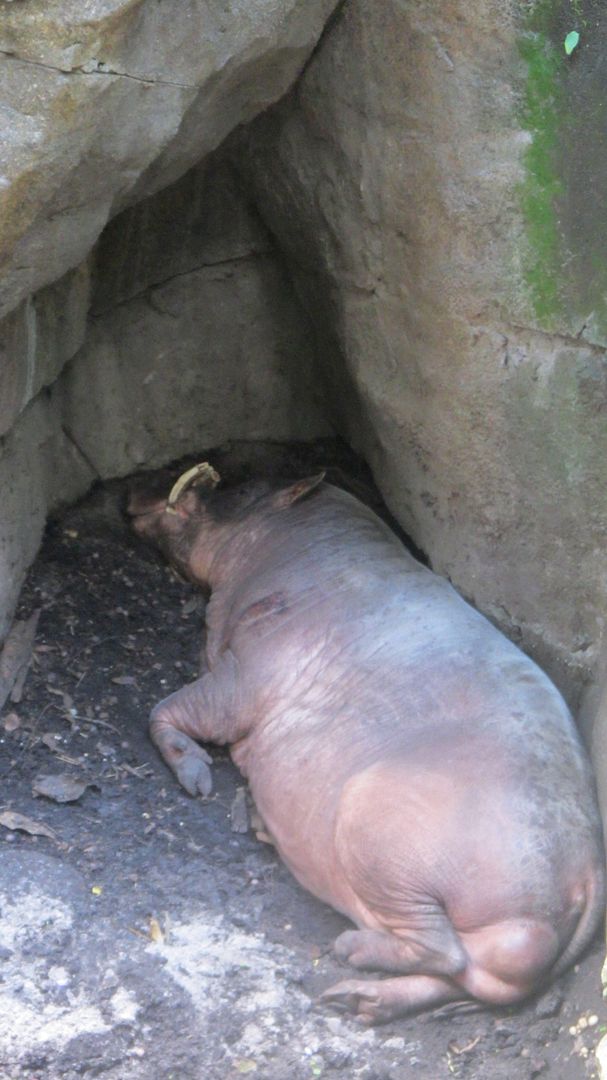 A babirusa boar is sacked out in the shade. (This was one of the hottest days of the trip--well into the 90s I believe).
One of the sections designed to look like an African train station had this public service announcement on the wall.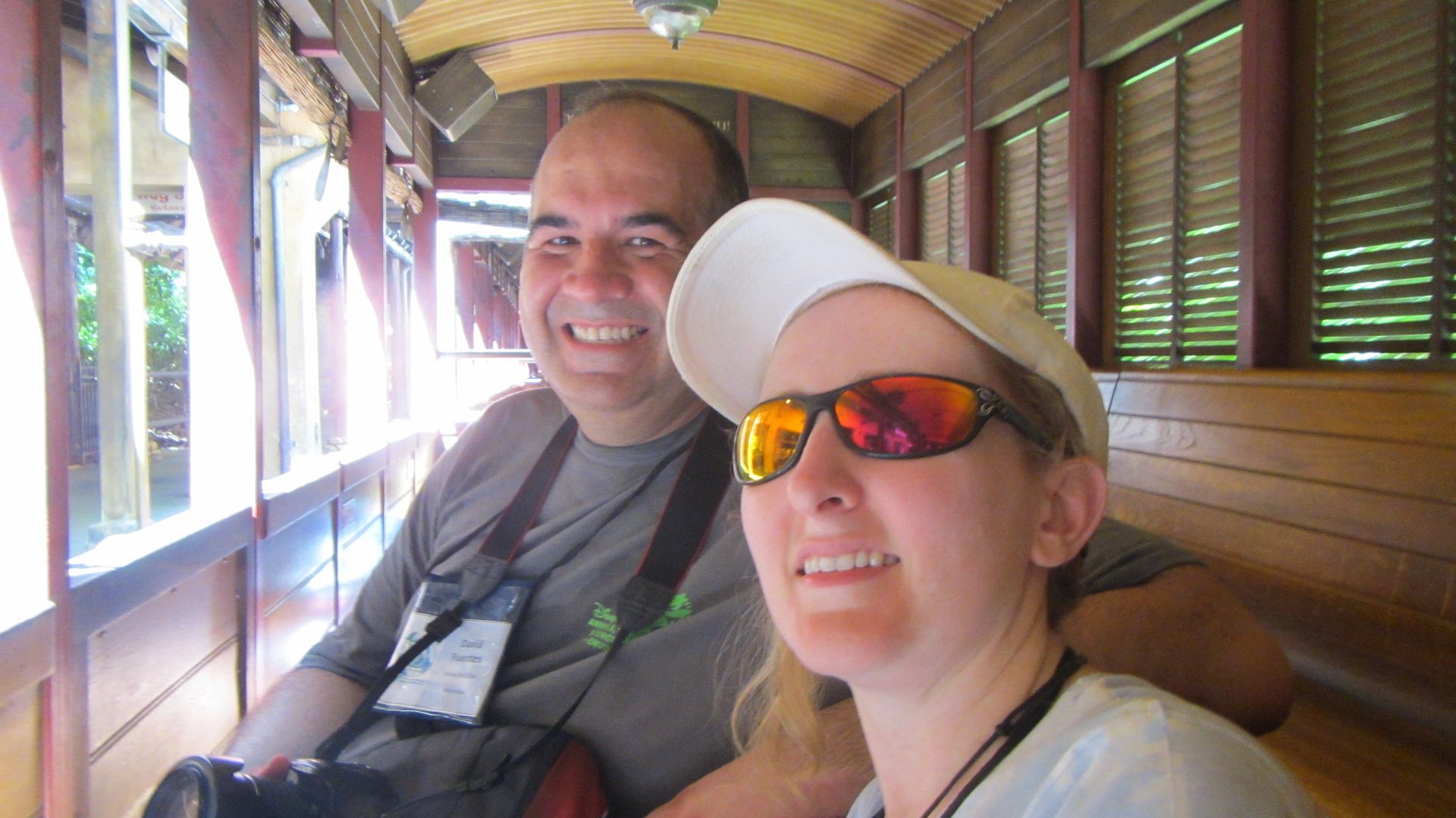 My zookeeper pals for the day (and into the future), Dave and Janelle.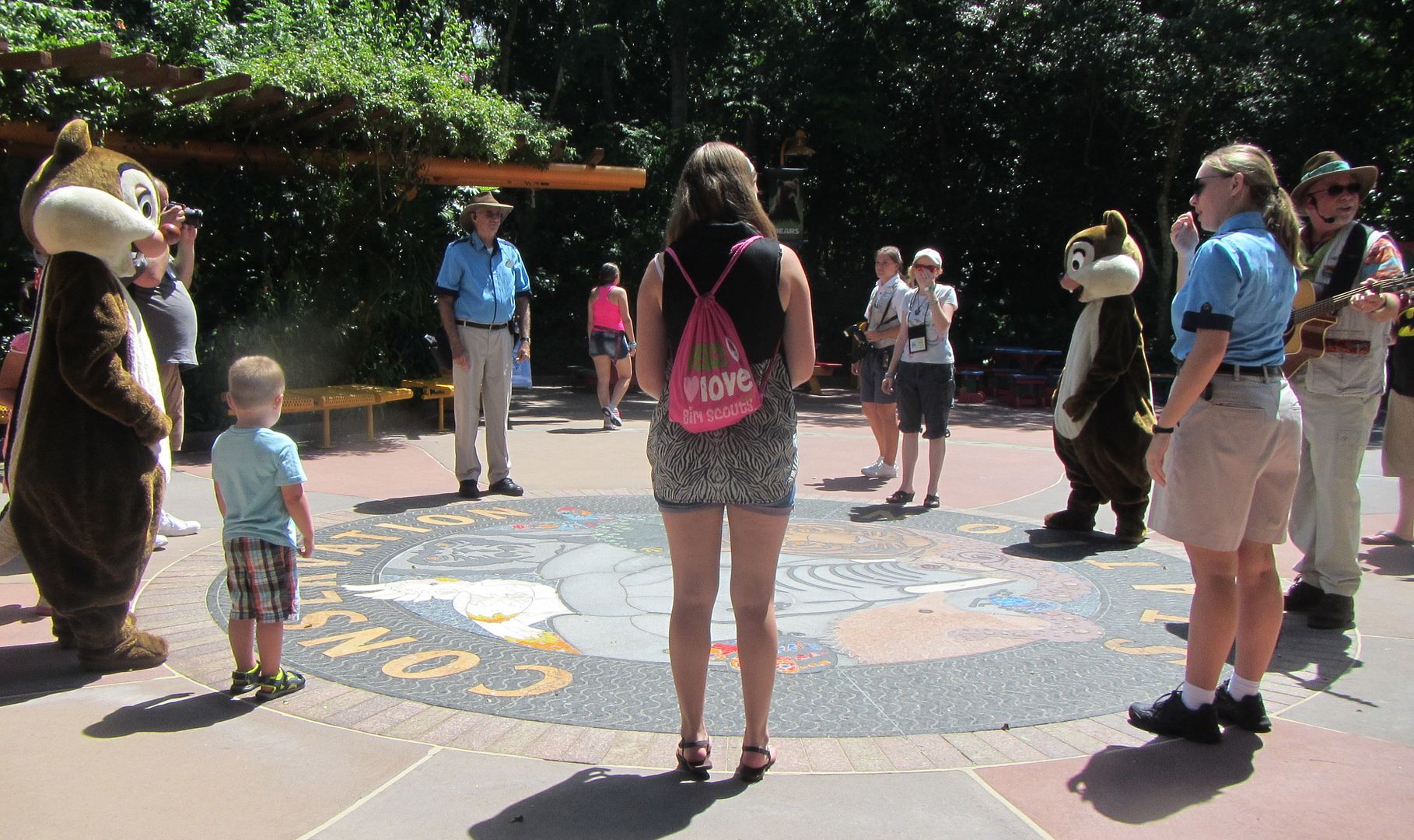 Janelle briefly joined the Chip and Dale dancers.
Current Music:

They Might Be Giants - They Might Be Giants
Tags:
Latest Month
December 2016
S
M
T
W
T
F
S
1
2
3
4
5
6
7
8
9
10
11
12
13
14
15
16
17
18
19
20
21
22
23
24
25
26
27
28
29
30
31