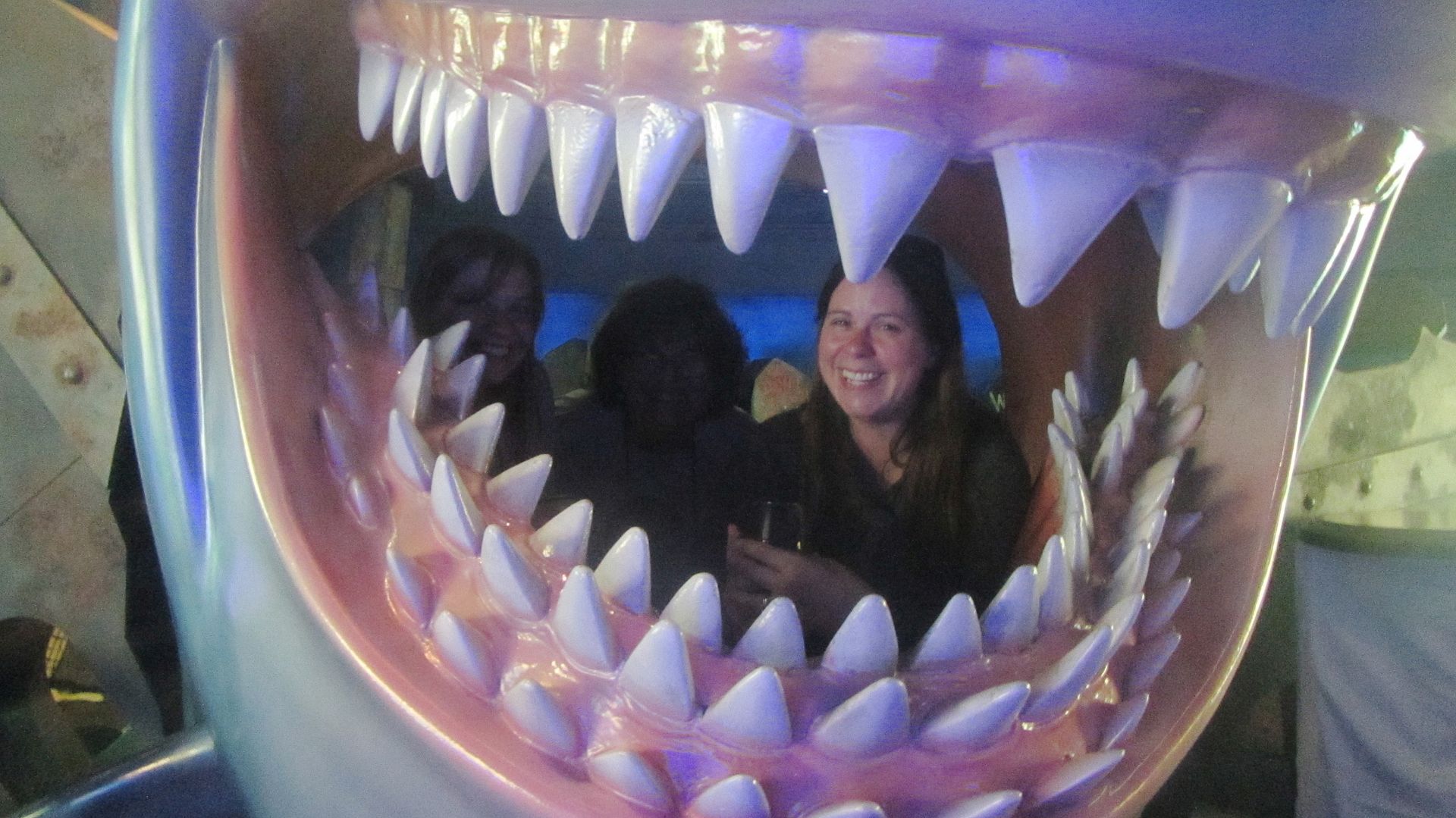 The 2014 AAZK Conference kicked off with an icebreaker at Epcot Center's aquarium, The Living Seas. A dimly lit aquarium full of intimidating strangers is not the ideal place to break the ice, in my opinion, but most people were quite friendly.
The view out of the shark's mouth was pretty great too.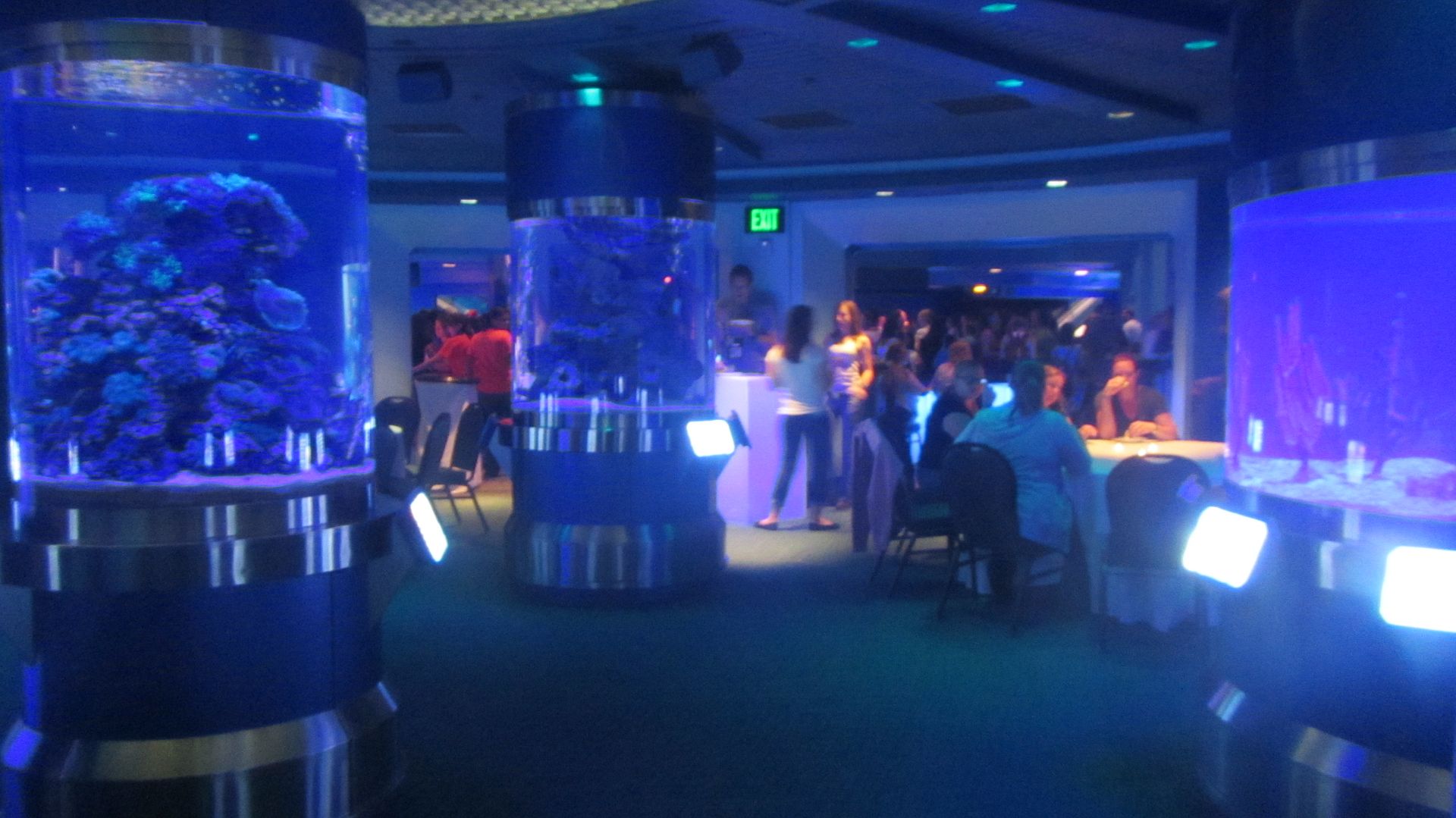 I mostly shuffled about between the exhibits.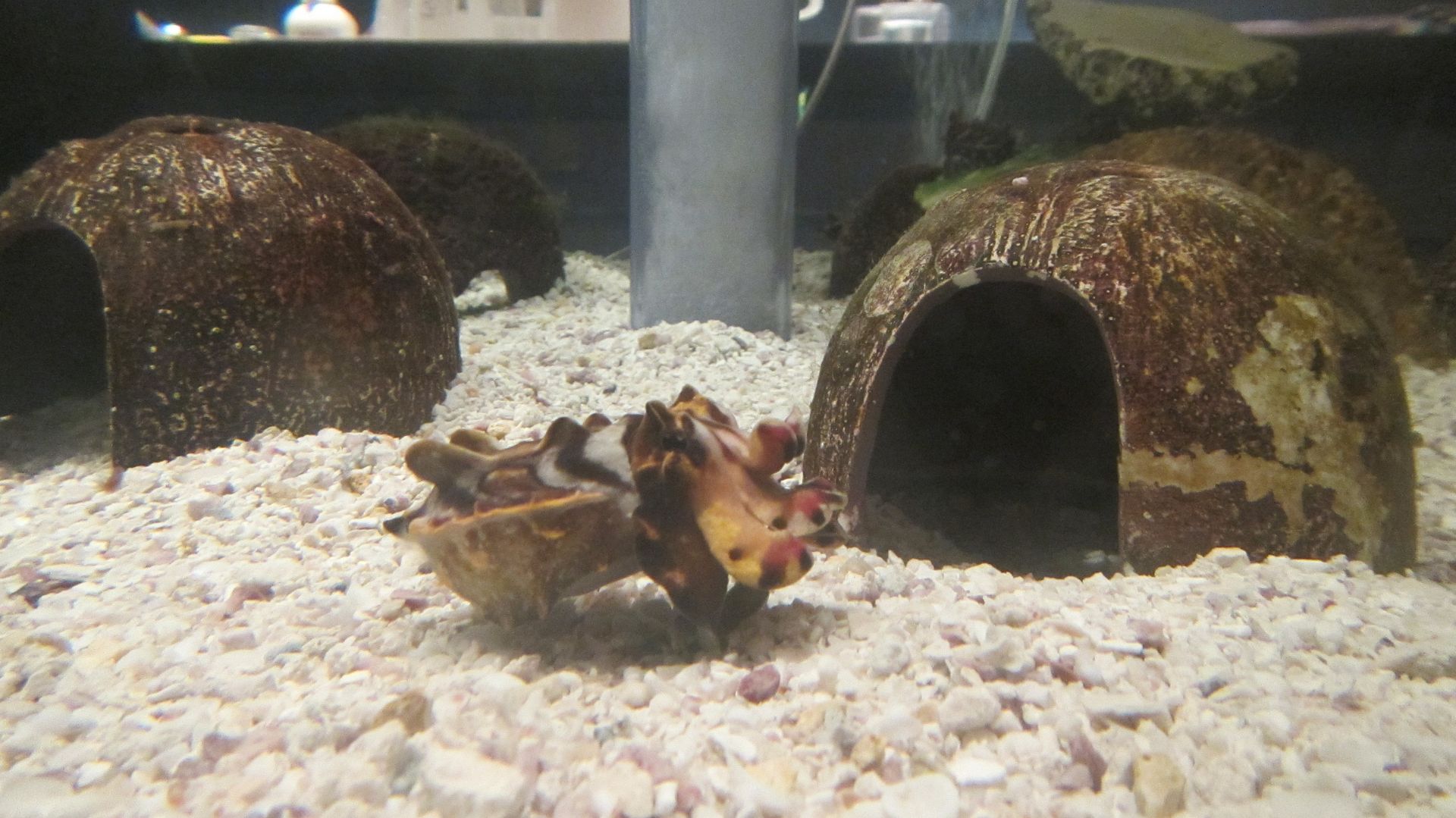 There were lots of cool animals, but the only ones I really put the effort into photographing (too dark, too much motion, too much glass) were the flamboyant cuttlefish.
That's really their name.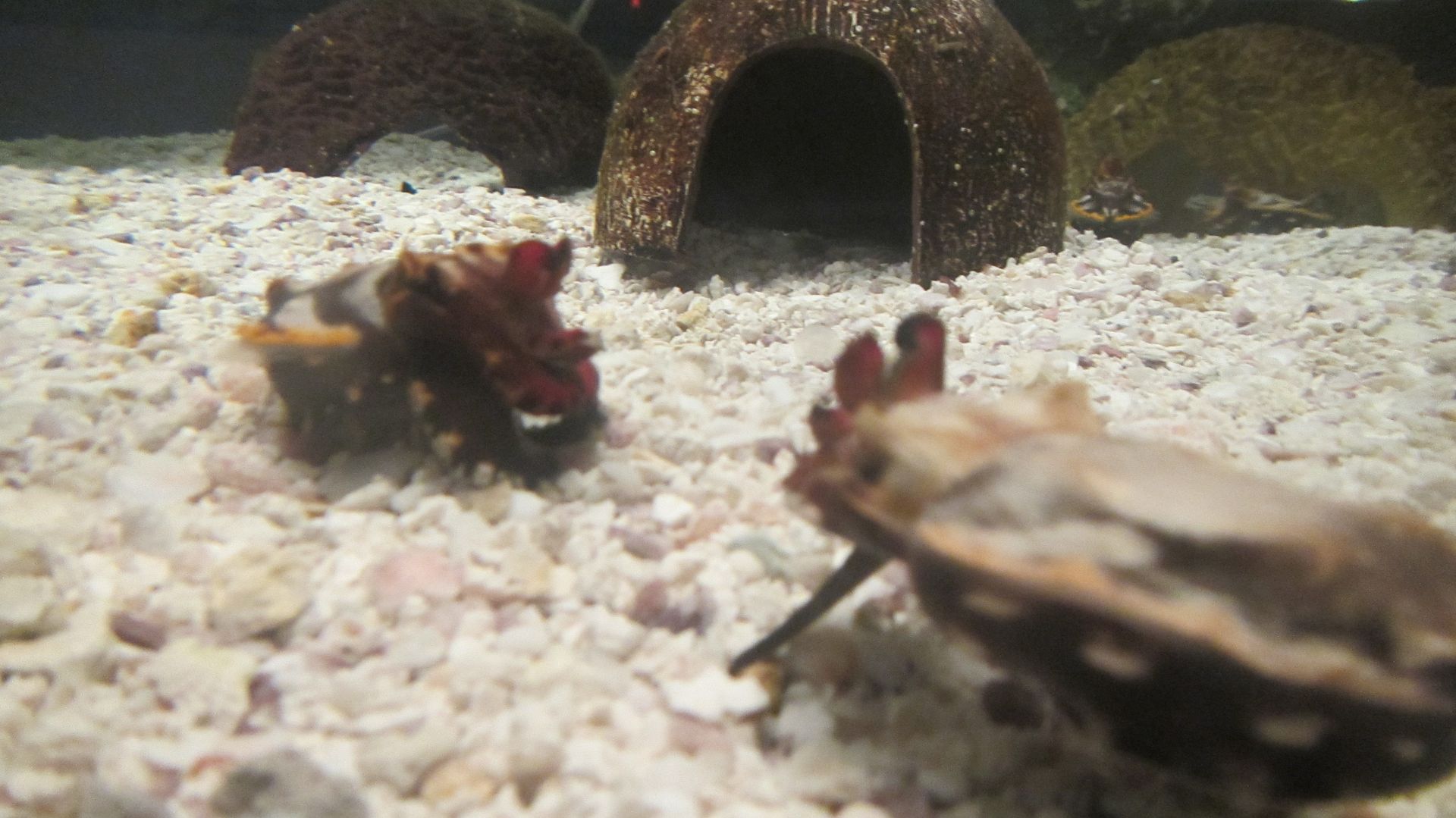 They can change their color, pattern, and texture, and appear to be very social. I saw lots of interesting interactions. They are only about 2-3 inches long, and are one of 3 known poisonous (not venomous) cephalopods.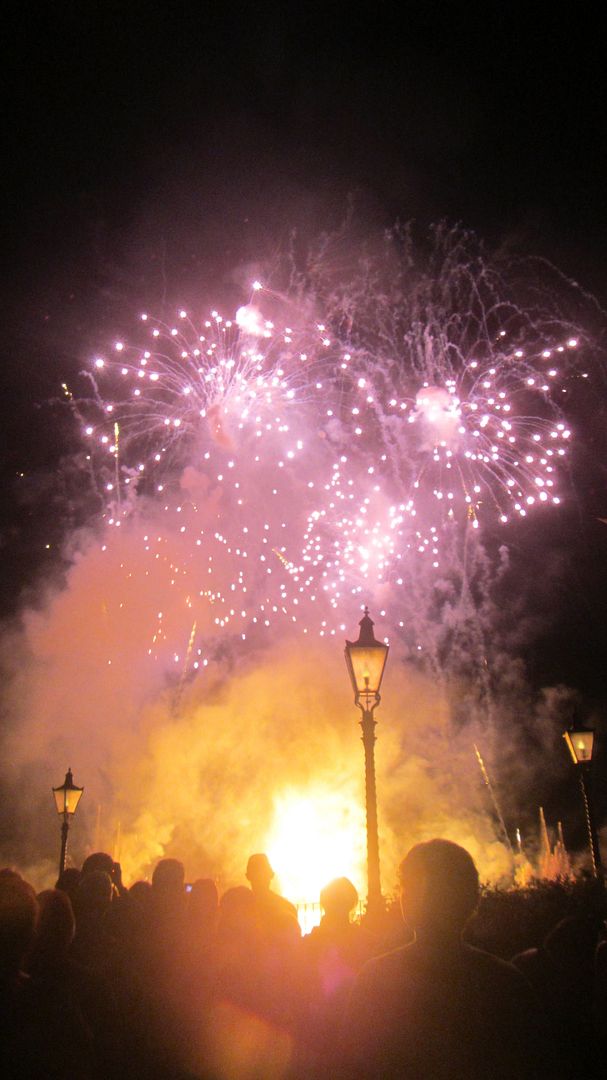 Then, in a ritual that I understand is not especially rare in Central Florida, our hosts blew a bunch of shit up in the sky.
Current Music:

Chopin - Nocturne in C Sharp Minor
Tags:
Latest Month
December 2016
S
M
T
W
T
F
S
1
2
3
4
5
6
7
8
9
10
11
12
13
14
15
16
17
18
19
20
21
22
23
24
25
26
27
28
29
30
31