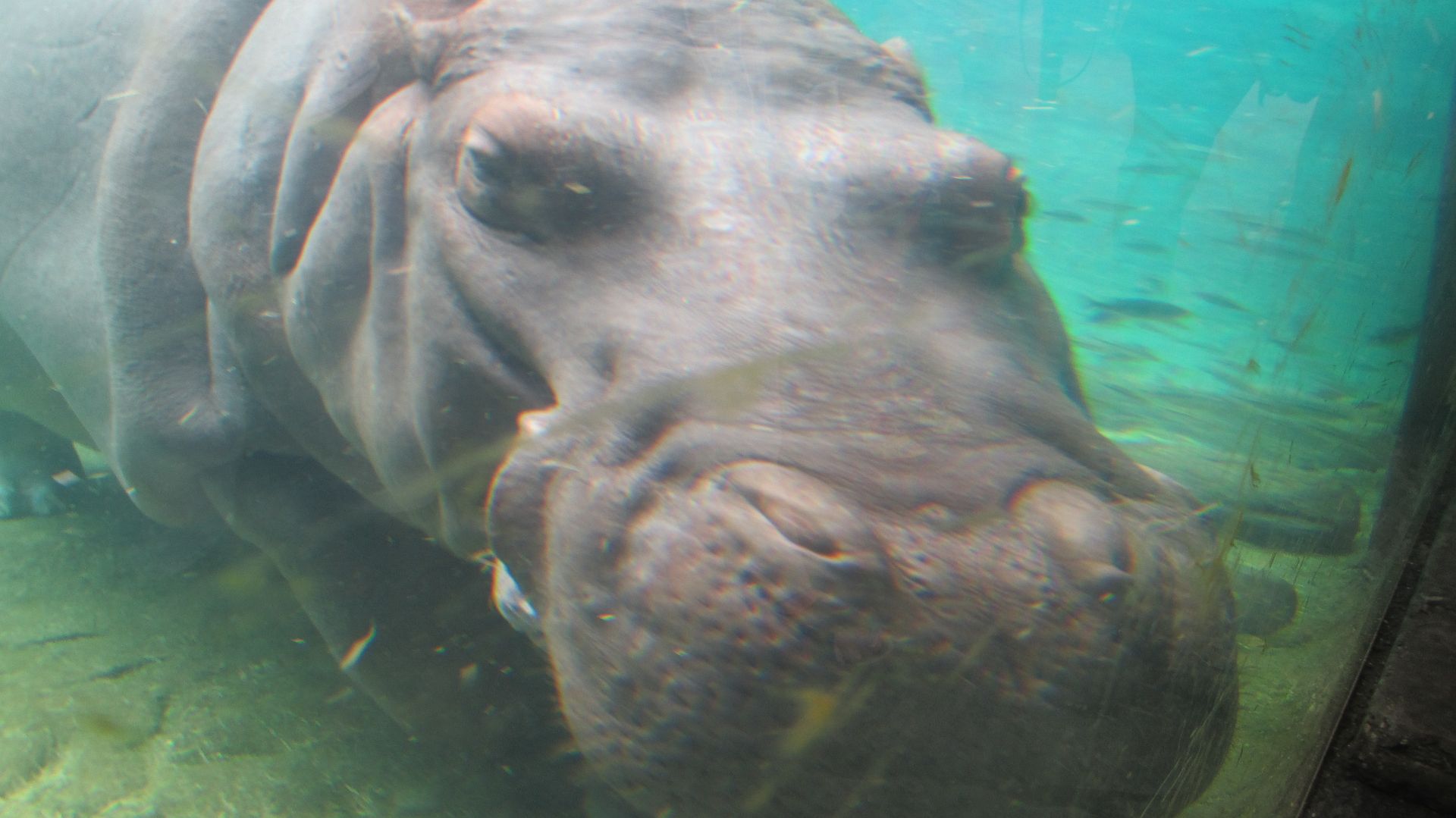 Meet Eva, a 53 year old retired circus hippo.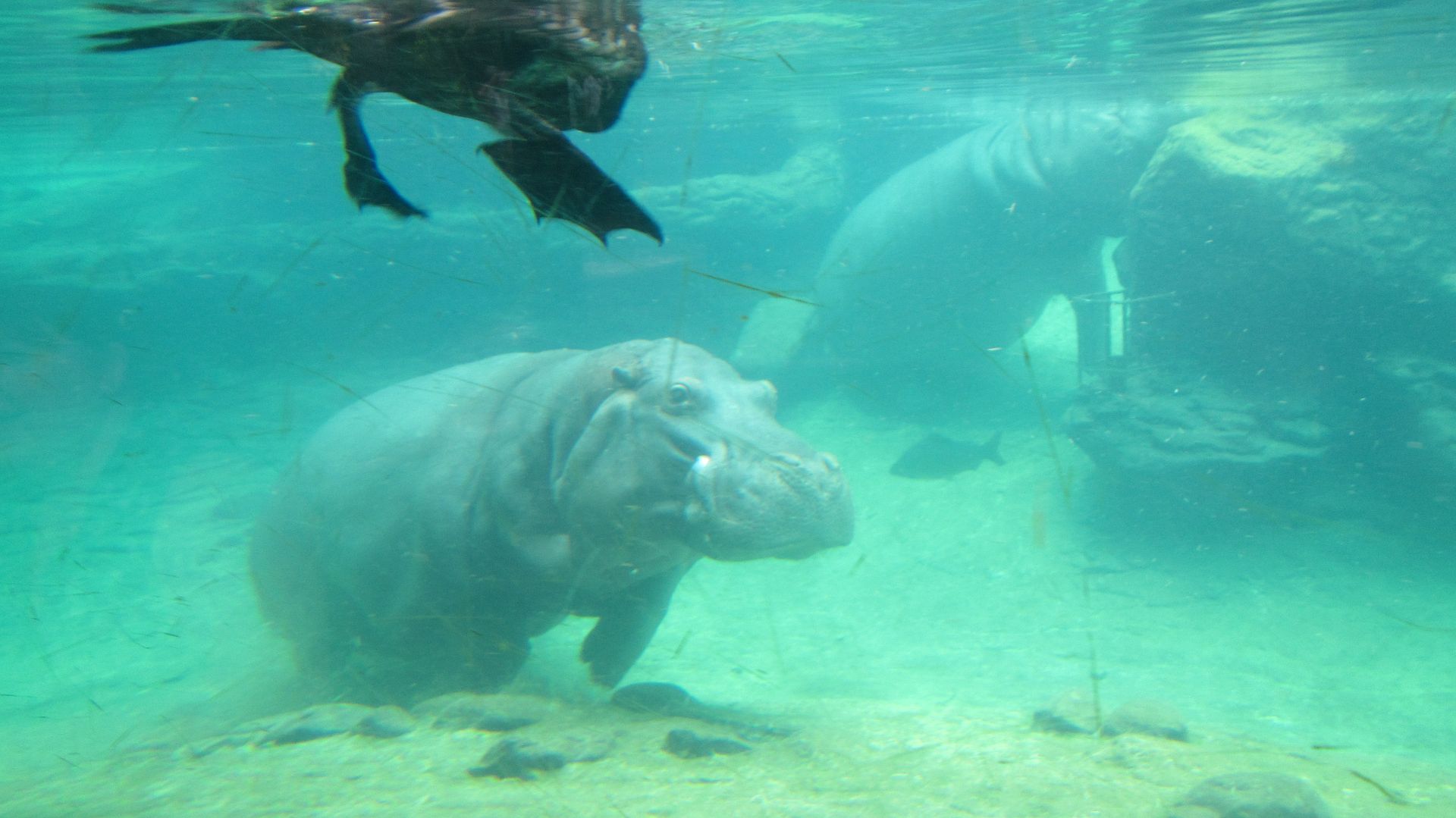 Eva shares her pool with another female hippo, a few schools of cichlids, and a buttload of non-collection animals.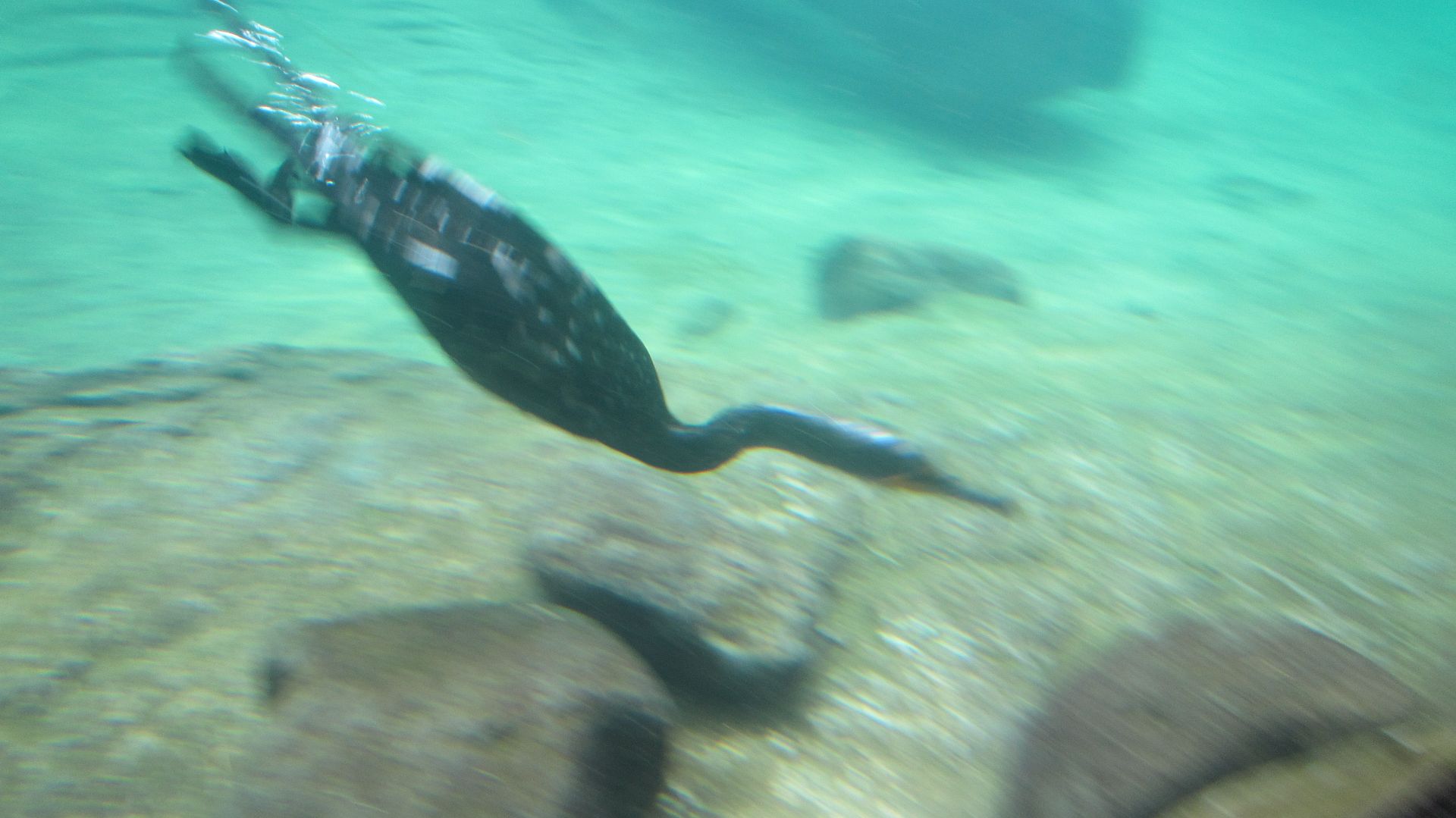 As charming as Eva was (she's really charming), this exhibit was really fun to visit because the non-collection cormorants were swimming around catching fish.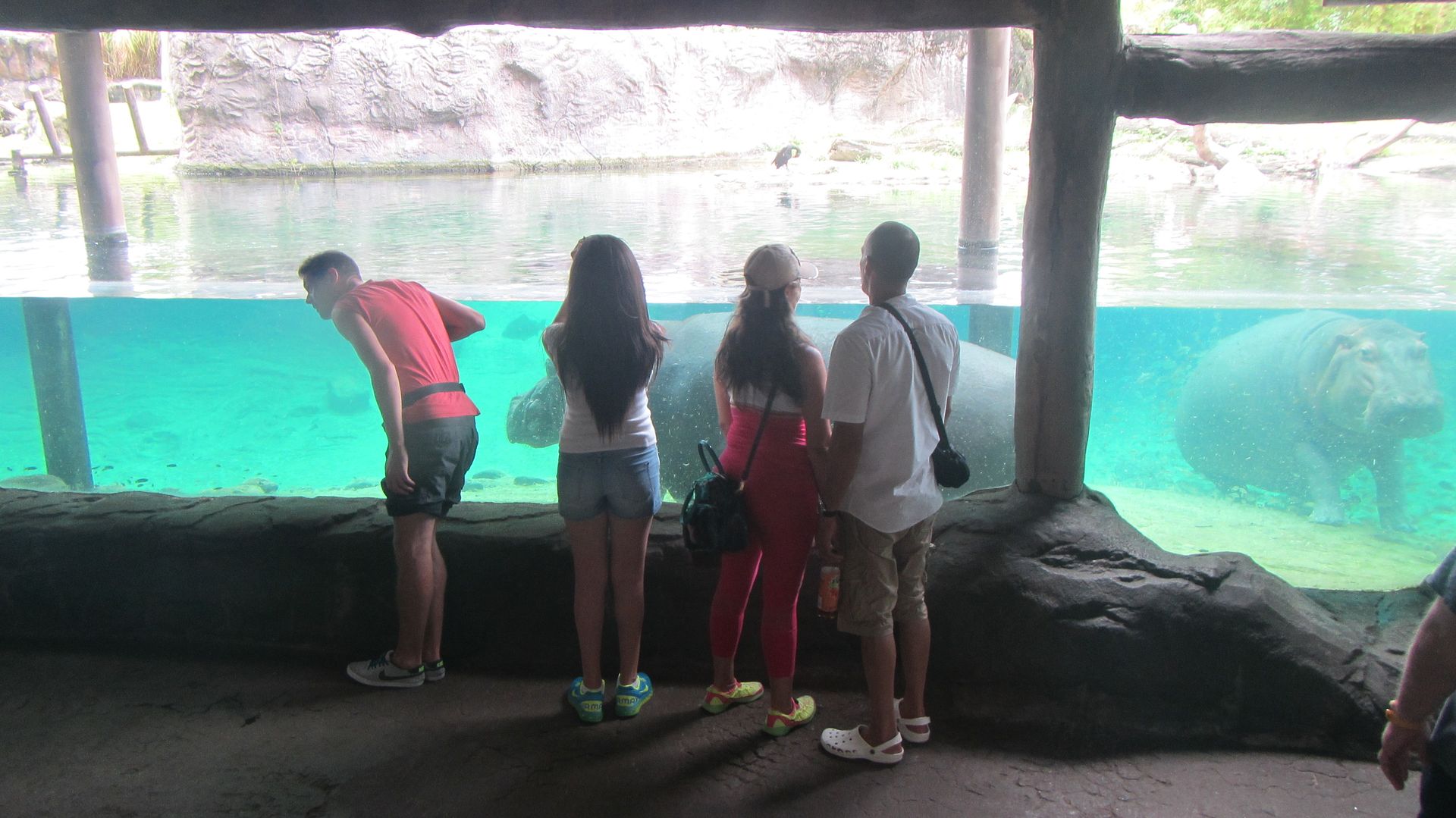 There was no rushing by this exhibit.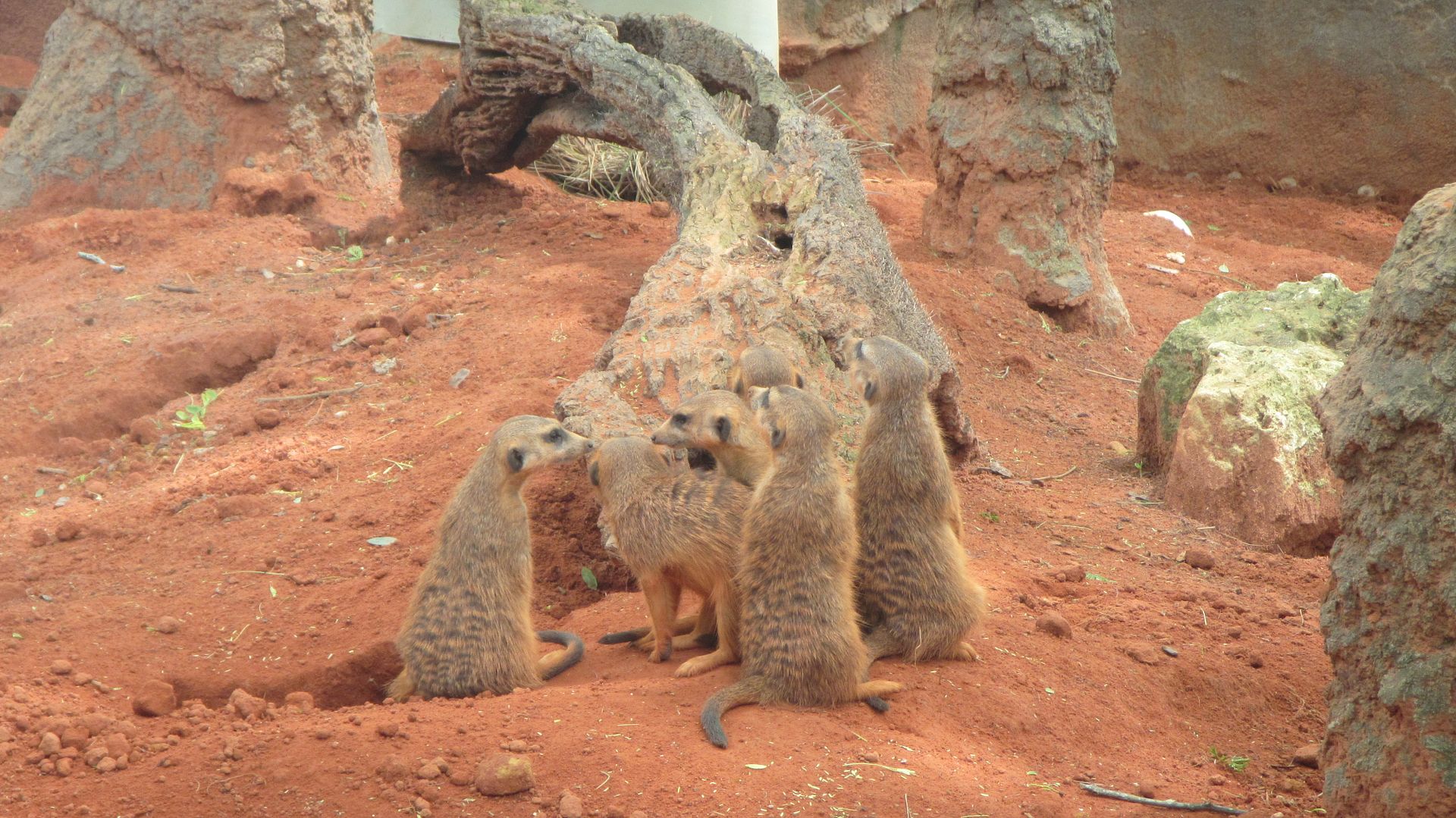 A congress of meerkats, stained by their exhibit's red dirt.
I'm so jealous of zoos in warm climates--look at this expanse of rolling landscape for the giraffes.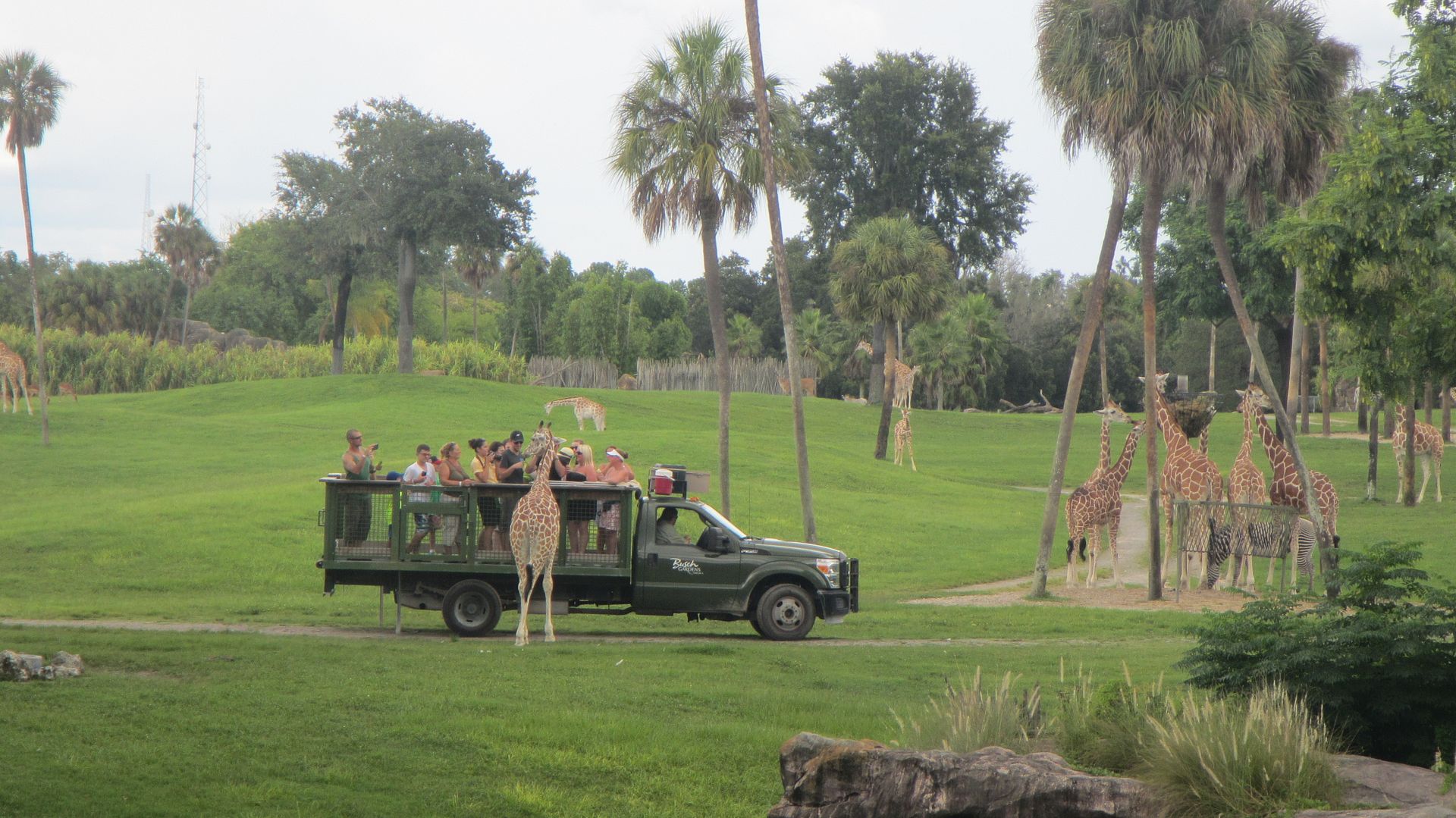 It has to be big, because they drive truckloads of paying guests (27 dollars for the privilege) in to feed the giraffes.
Meanwhile, in ancient Egypt, my brother lounges against a sacred statue (Horus, maybe?)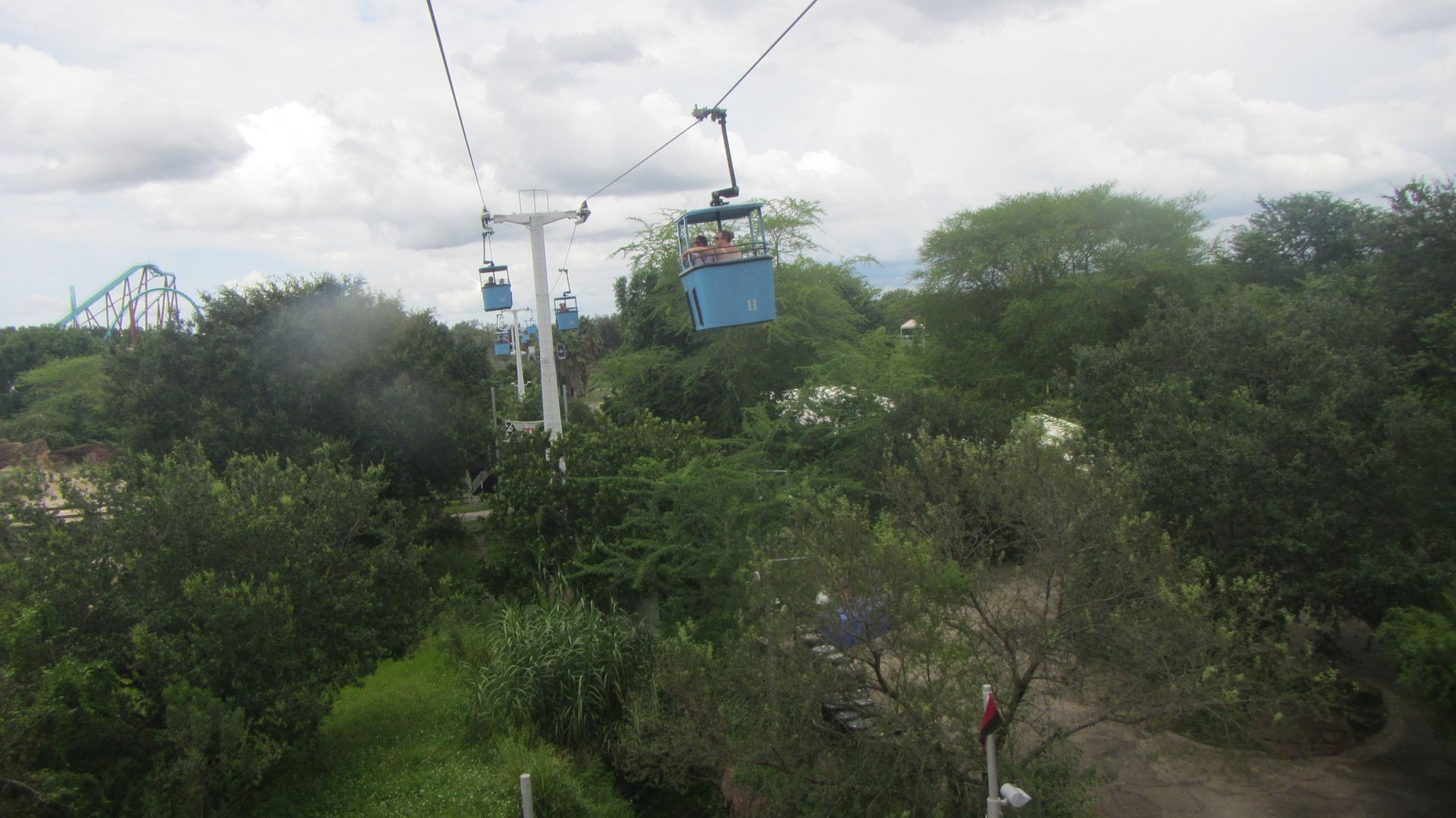 Then it was time to go up, up, up!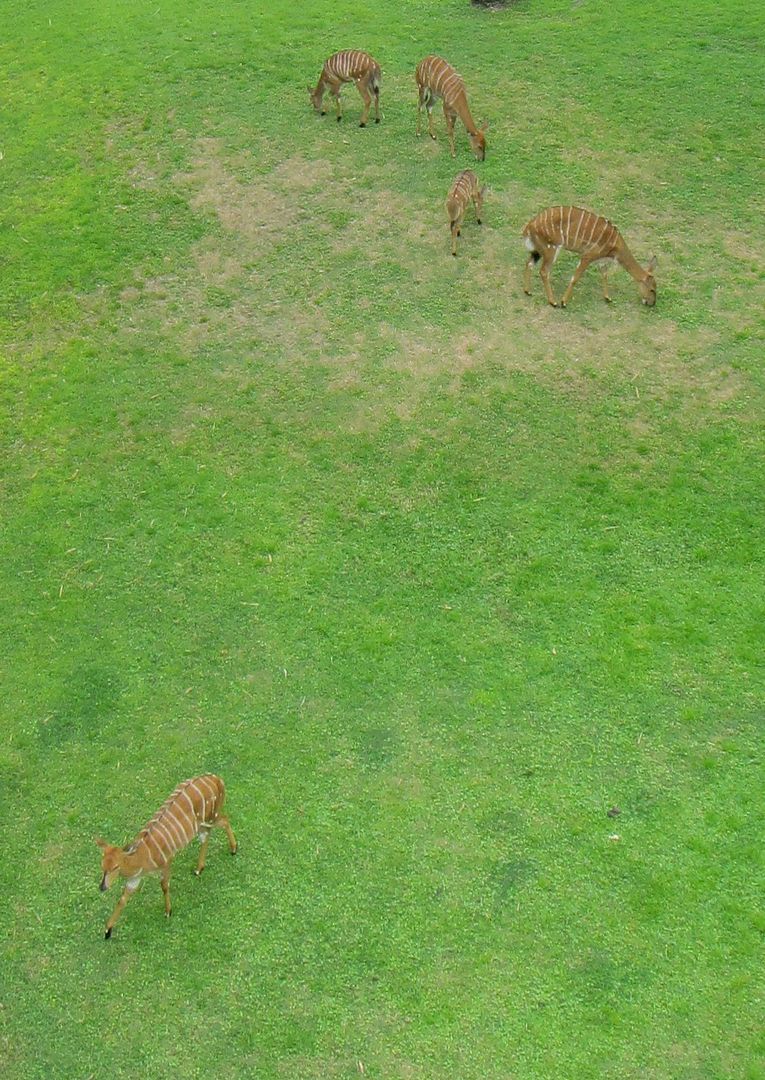 Great view of this hoofstock, who must be very used to the Skyride running all day. I don't know what these are; they are patterned like Bongo but they are deer-shaped.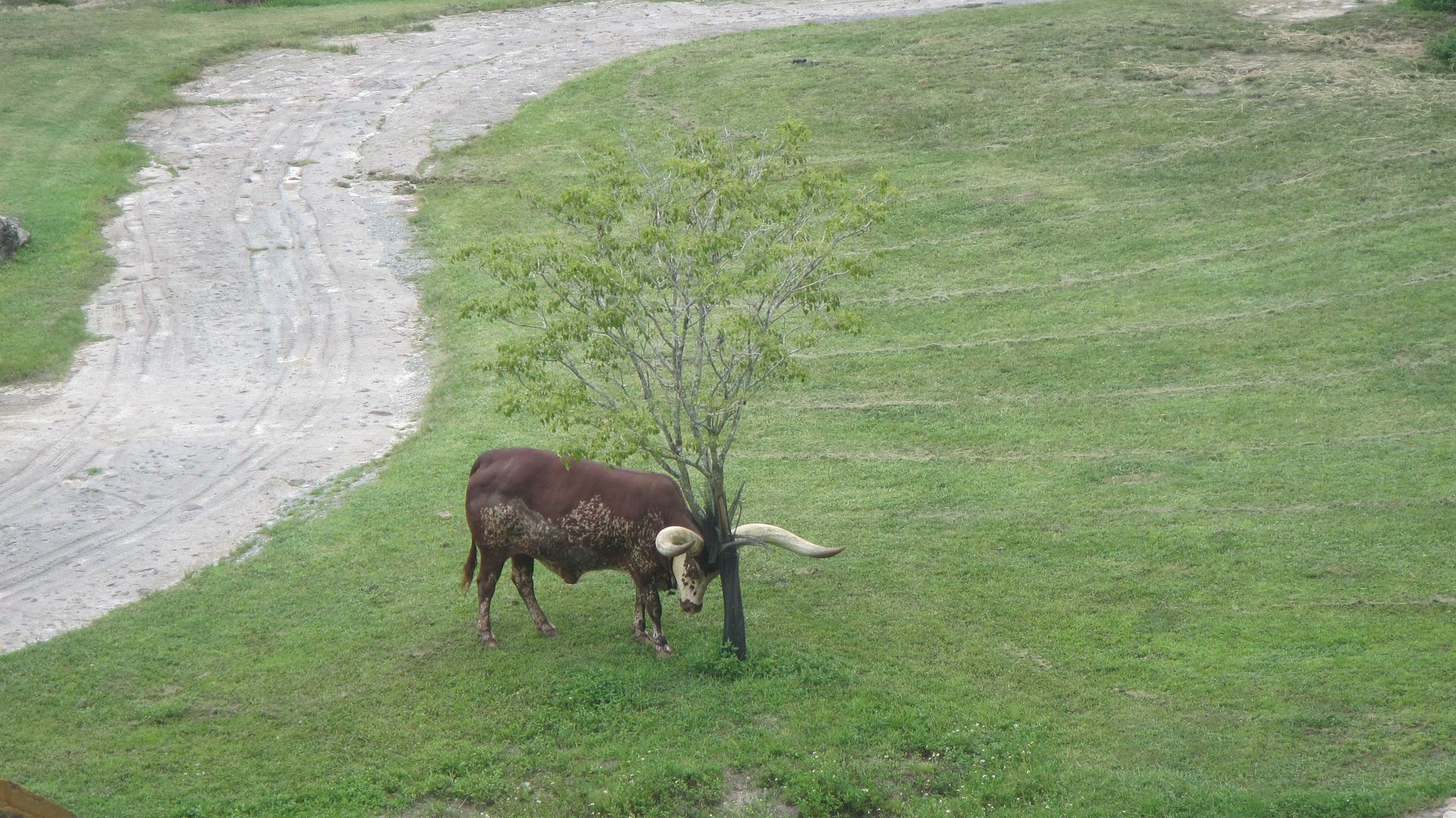 The Ankole is an African breed of cattle with enormous horns--they hold the record for largest horn circumference among cattle. I first assumed this was a bull, based on that jazz under the belly, but the females also have that. All we can say for sure is that it feels good to scratch between the horns.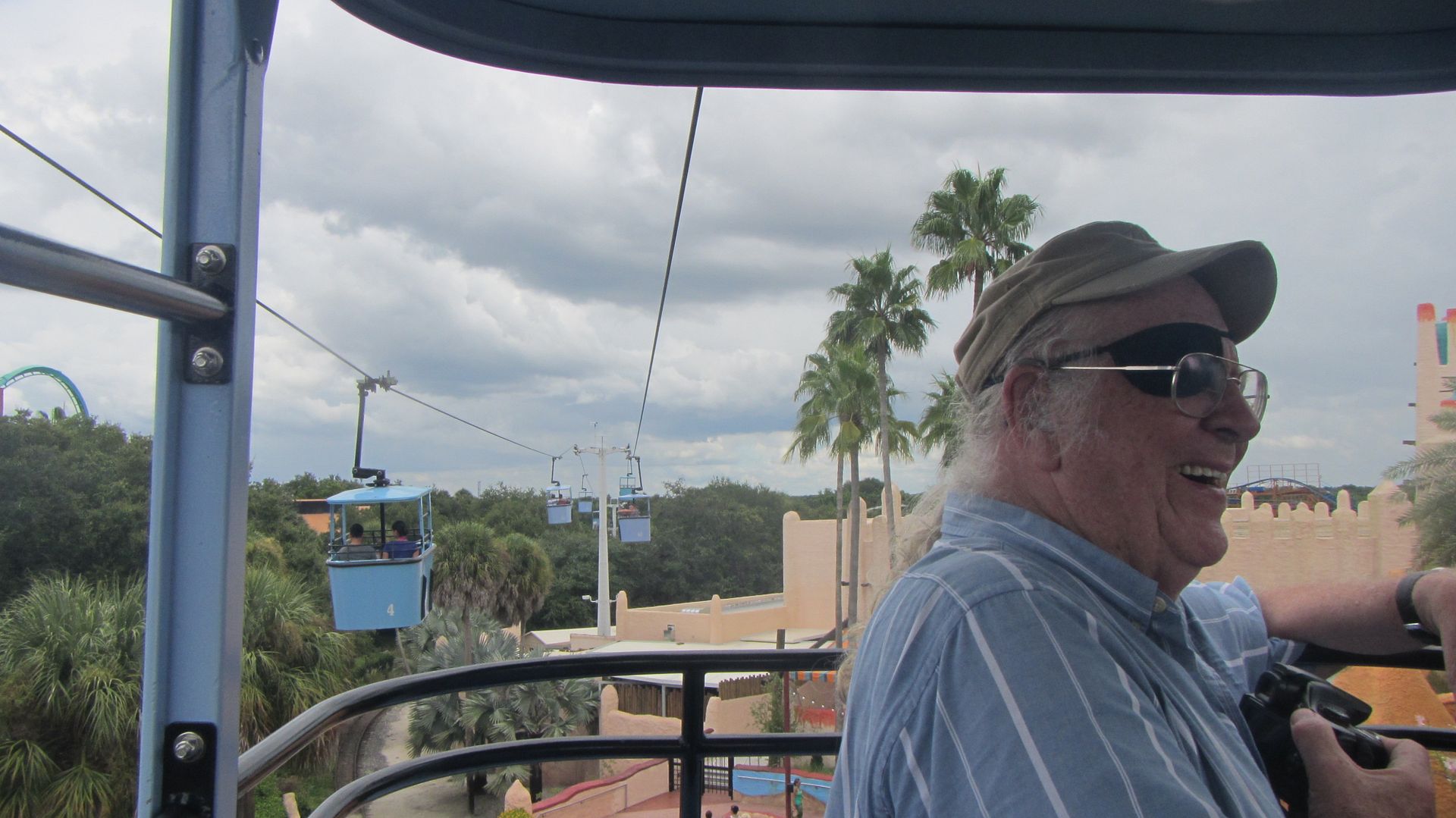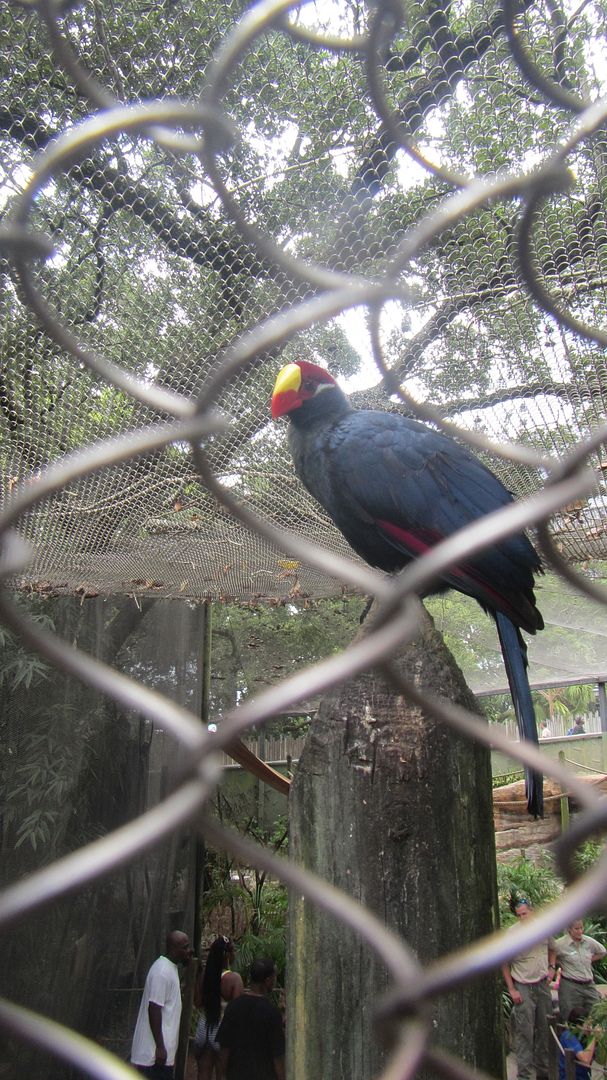 This picture would be verboten at my own place of work--no pictures through fencing! But I knew this would be my best shot at photographing this purple turaco.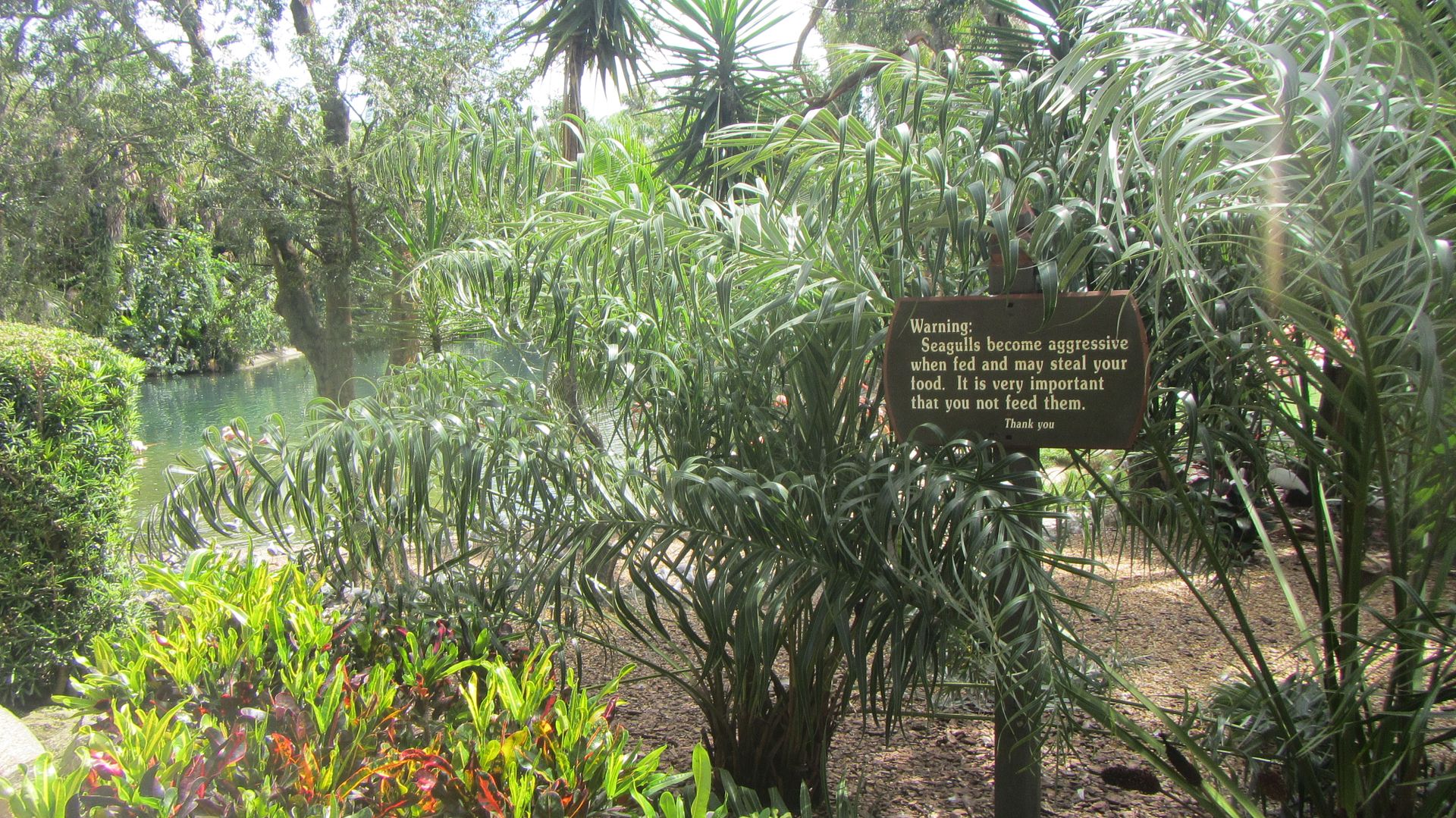 This is a little wordy...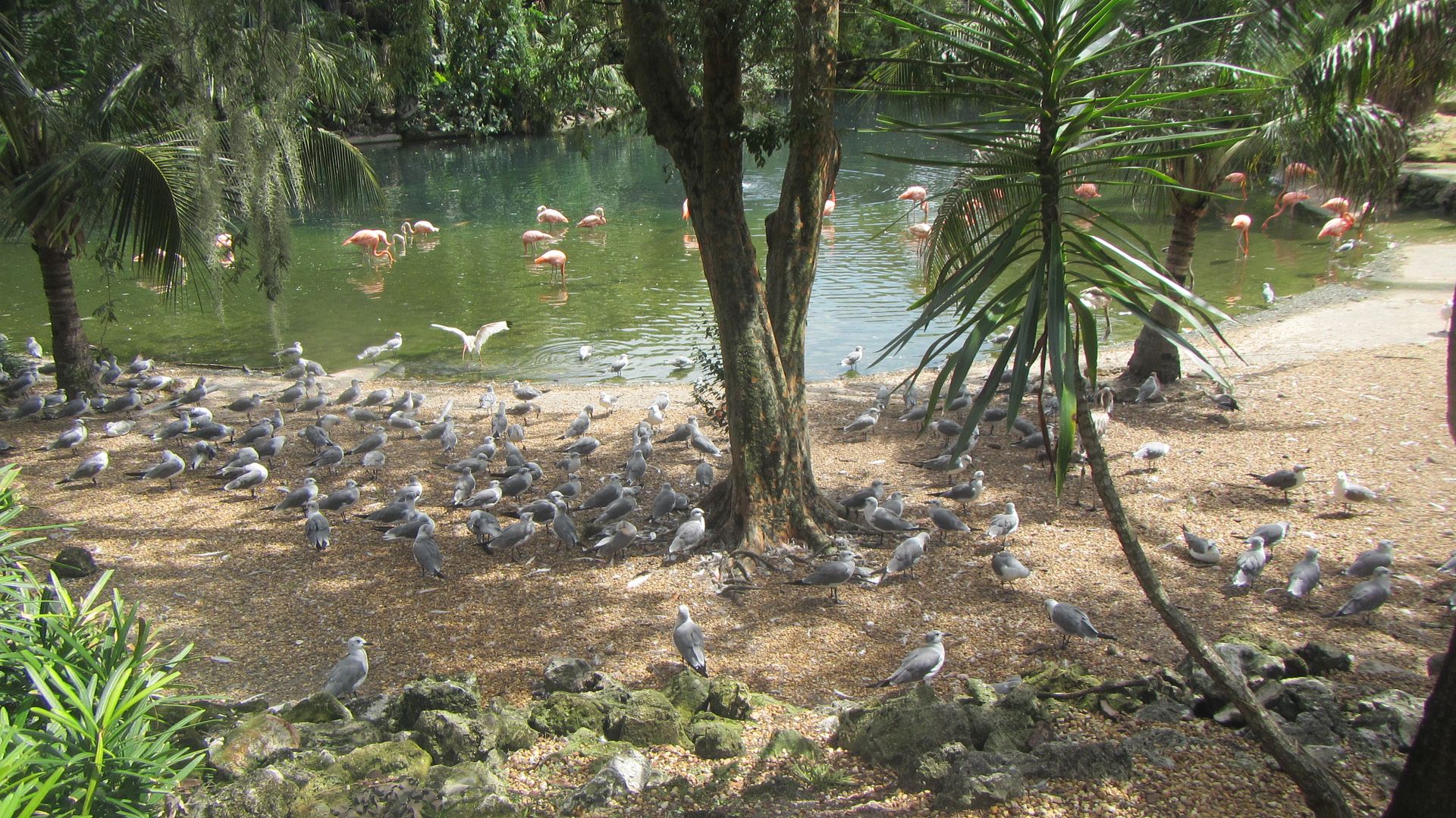 But that is a lot of gulls.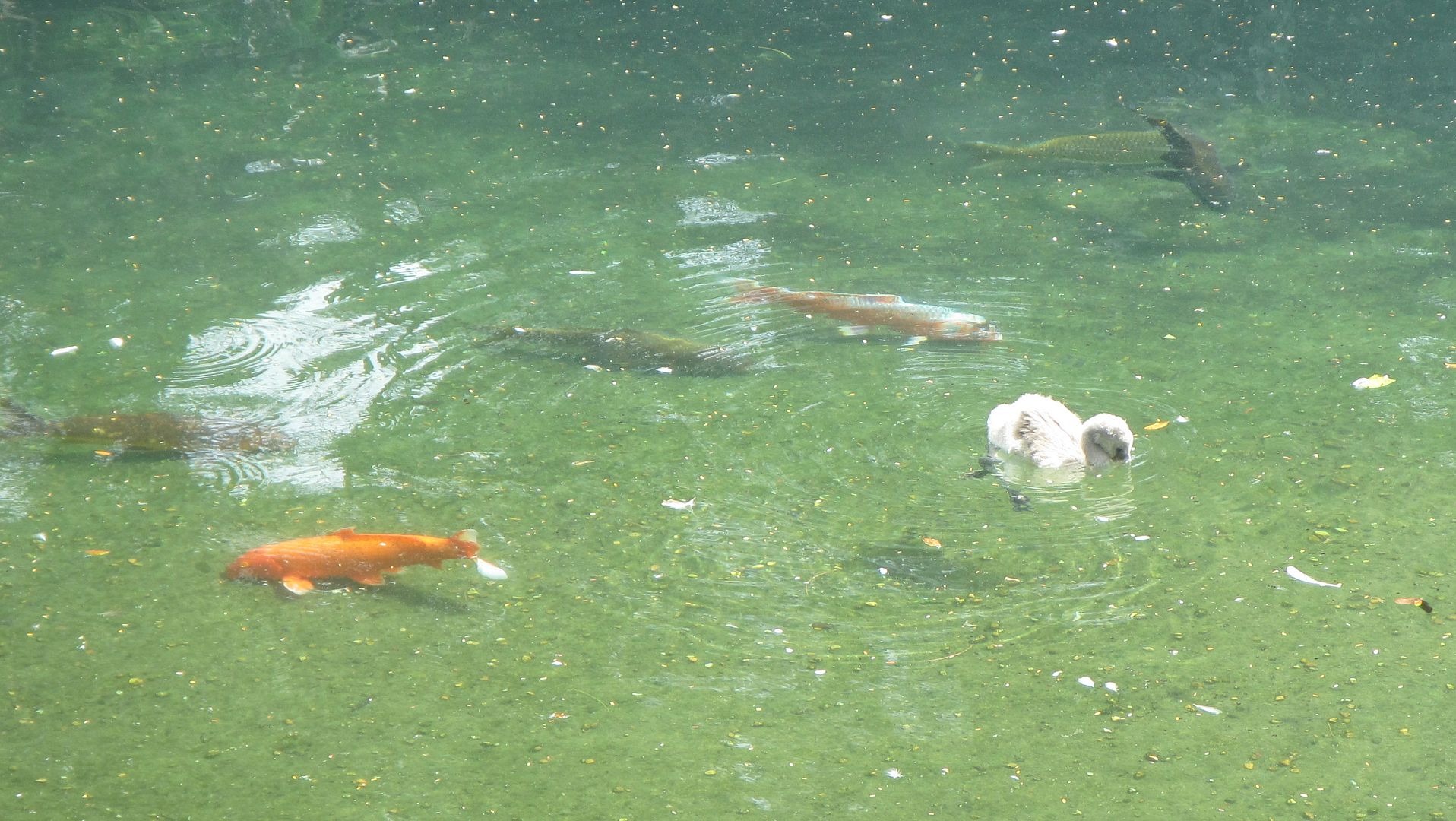 Look at the brave baby flamingo swimming in deep water, among the koi!
Current Music:

Meat Puppets - Severed Goddess Hand
Latest Month
December 2016
S
M
T
W
T
F
S
1
2
3
4
5
6
7
8
9
10
11
12
13
14
15
16
17
18
19
20
21
22
23
24
25
26
27
28
29
30
31