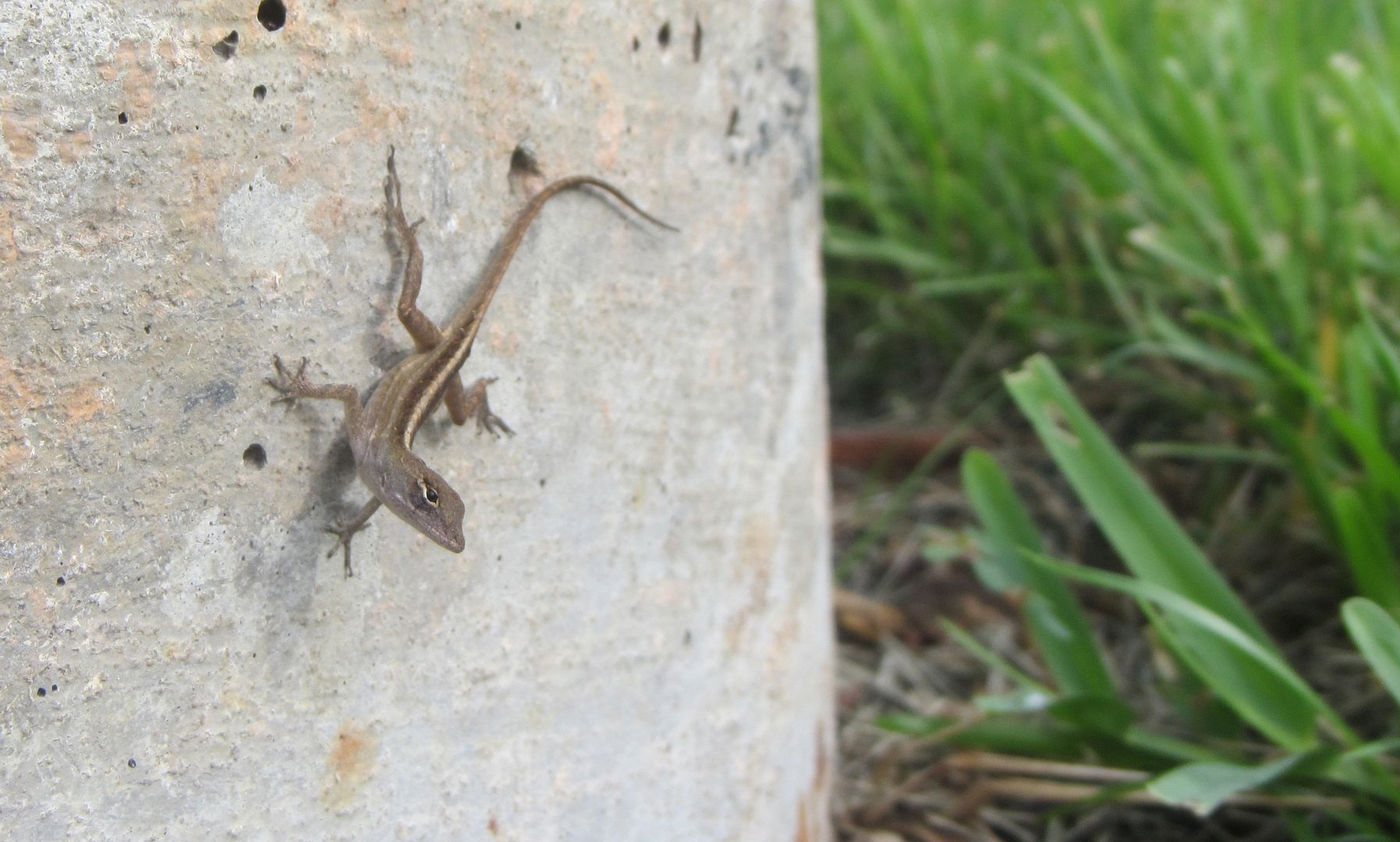 Well, not the brown anoles--these are pretty much everywhere. Nothing weird about little brown lizards darting around everywhere you go.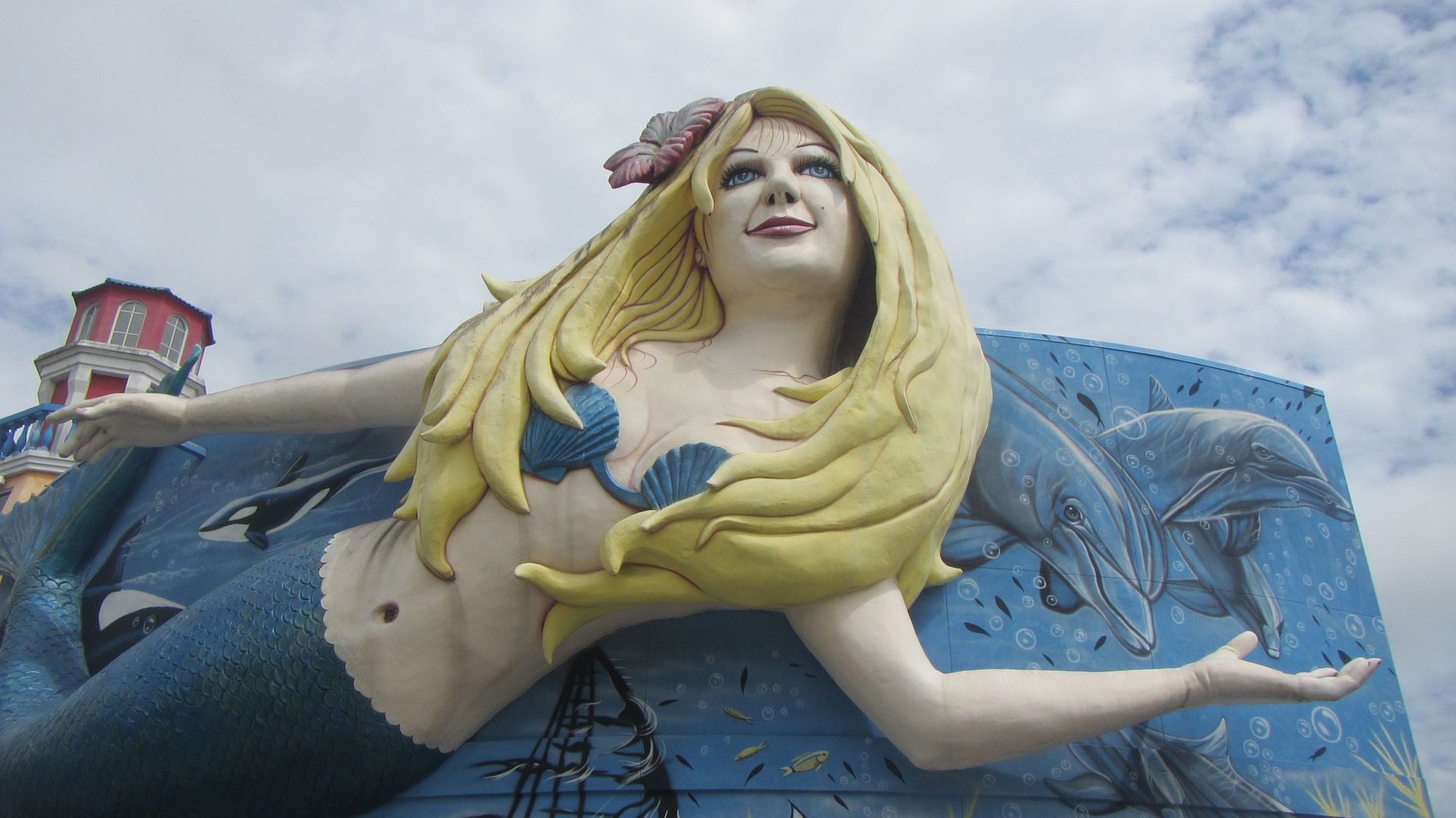 But the giant mermaid building is pretty weird.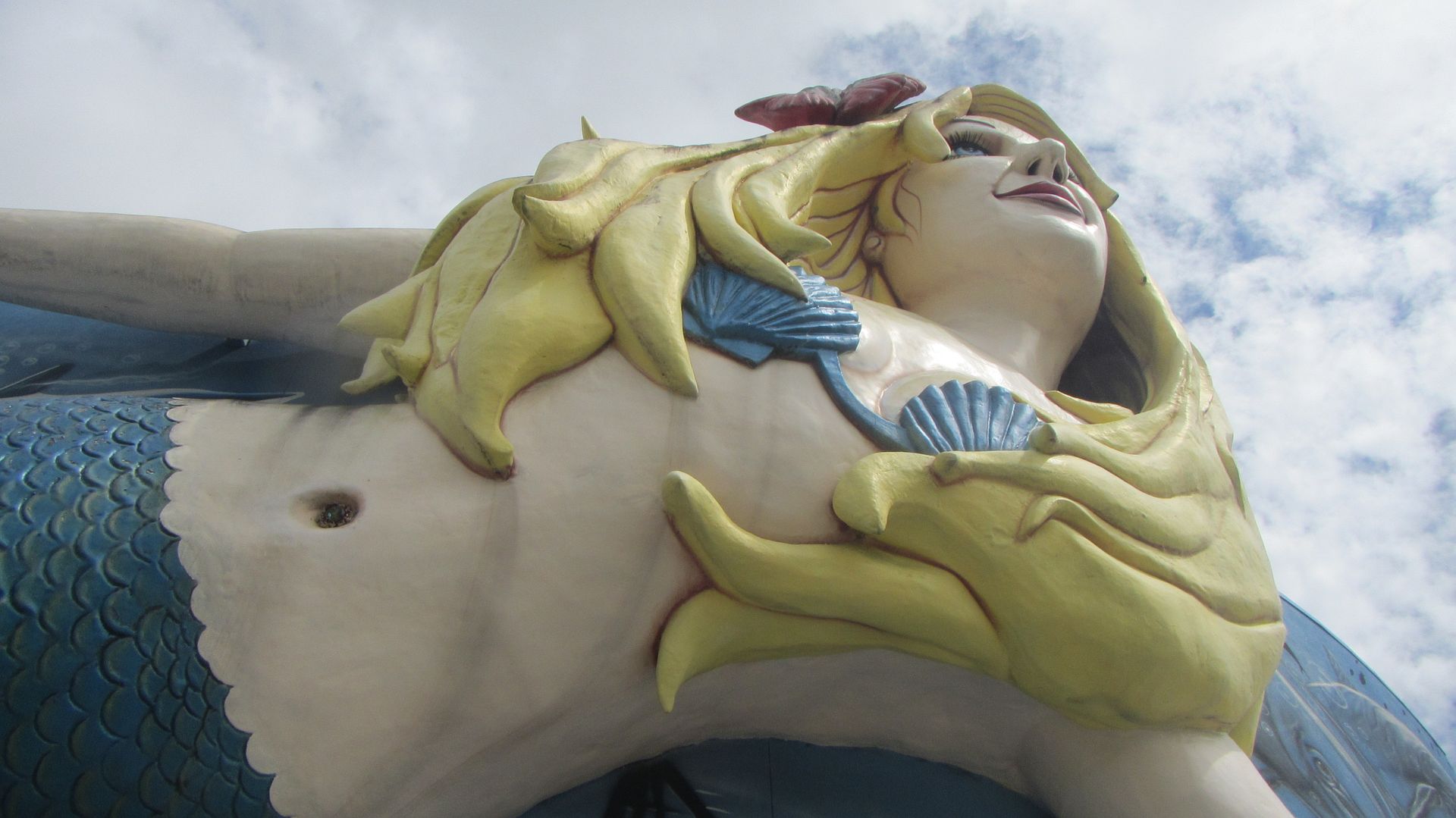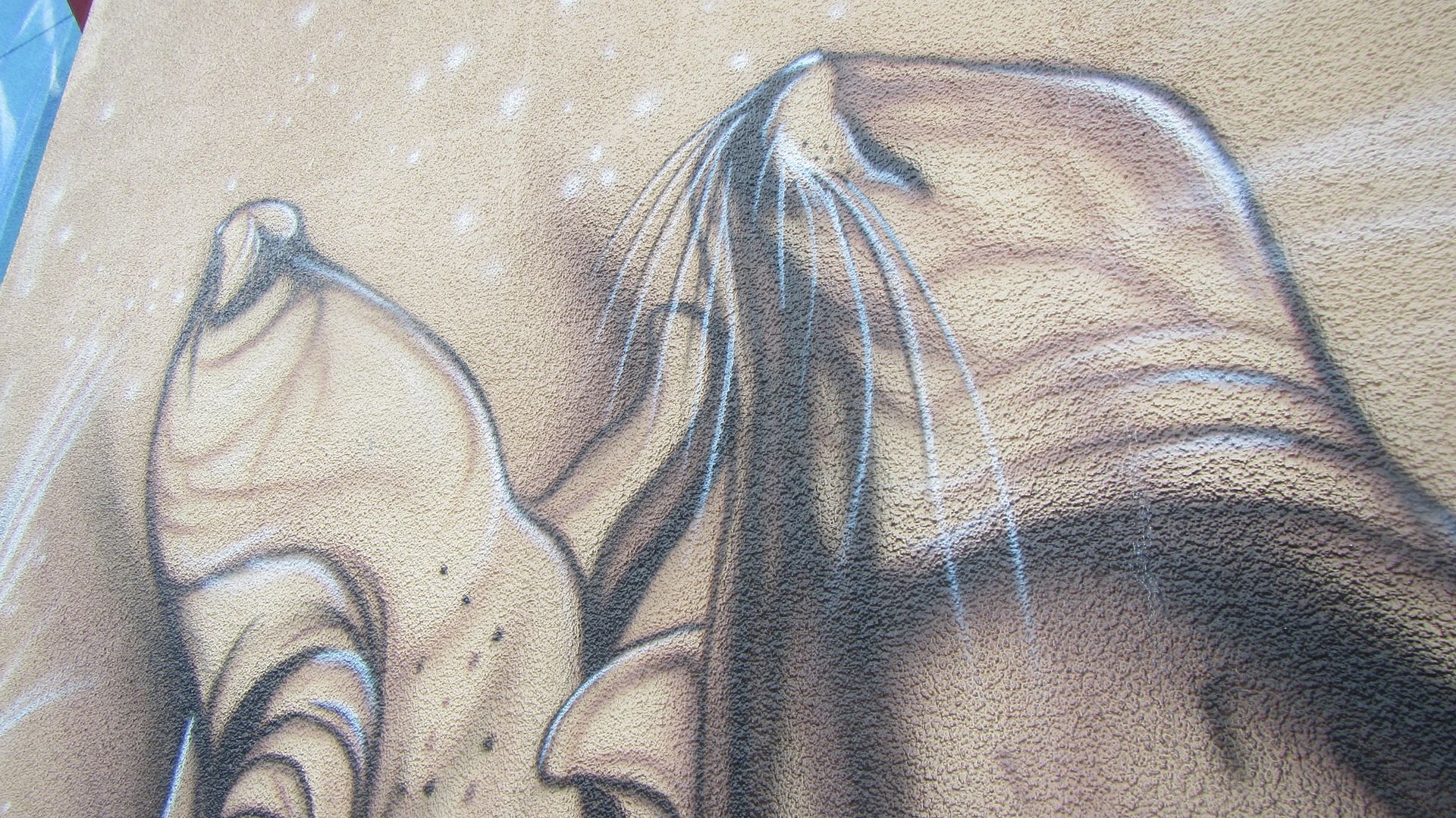 The penis-nosed seal painted on the building is a little weird too.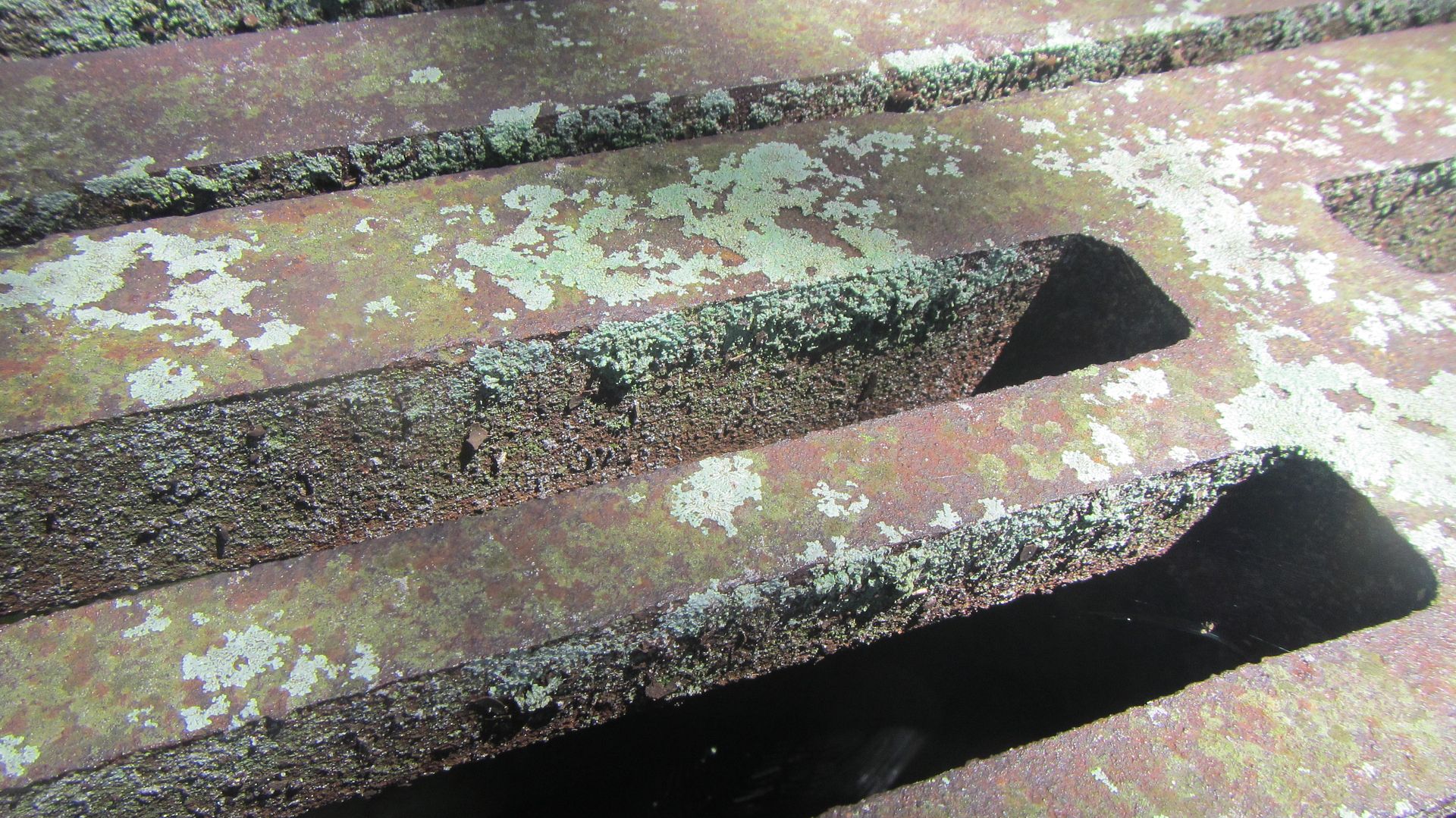 Maybe not that weird, but I'd never seen lichen growing on a sewer grate before.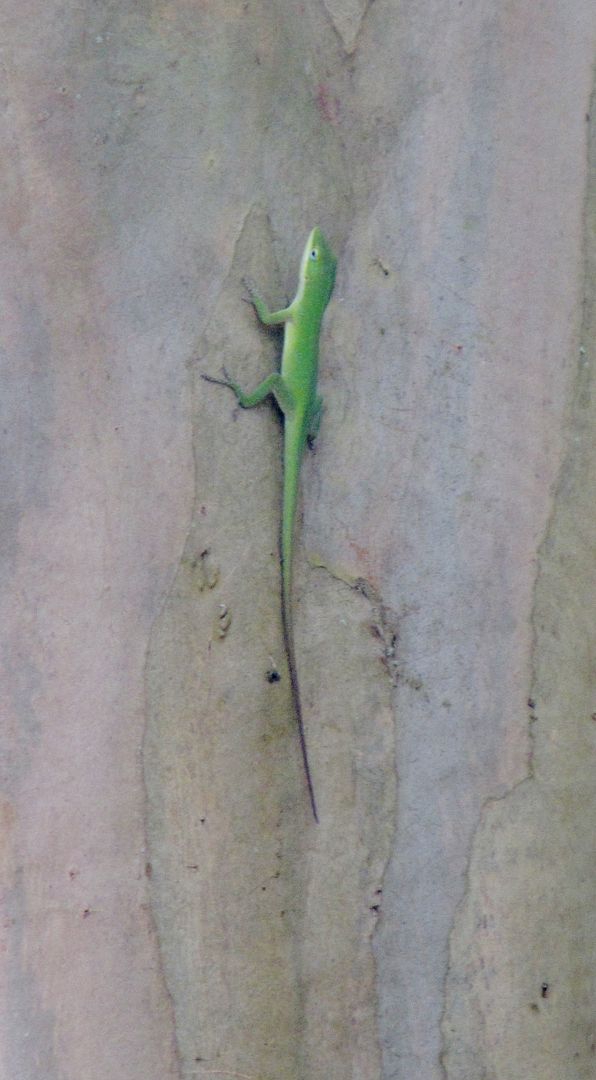 Green anoles--probably the native species--are much more rare than the Caribbean brown ones.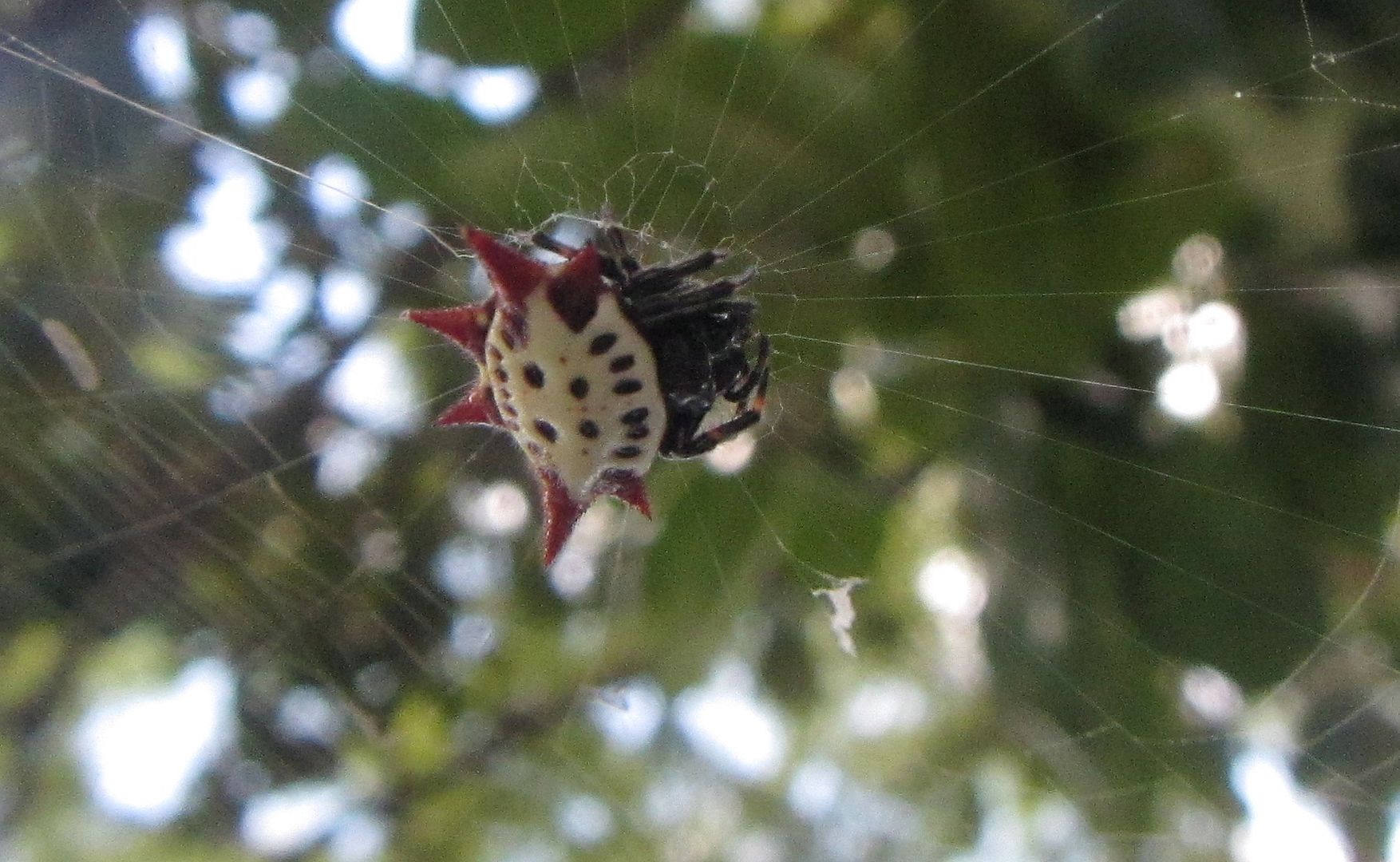 Finally got a good look at a spiny orbweaver (
Gasteracantha cancriformis
)!
I tried back in December
and had to walk through "sweethearts" (incredibly painful sand grass burrs) to get to one.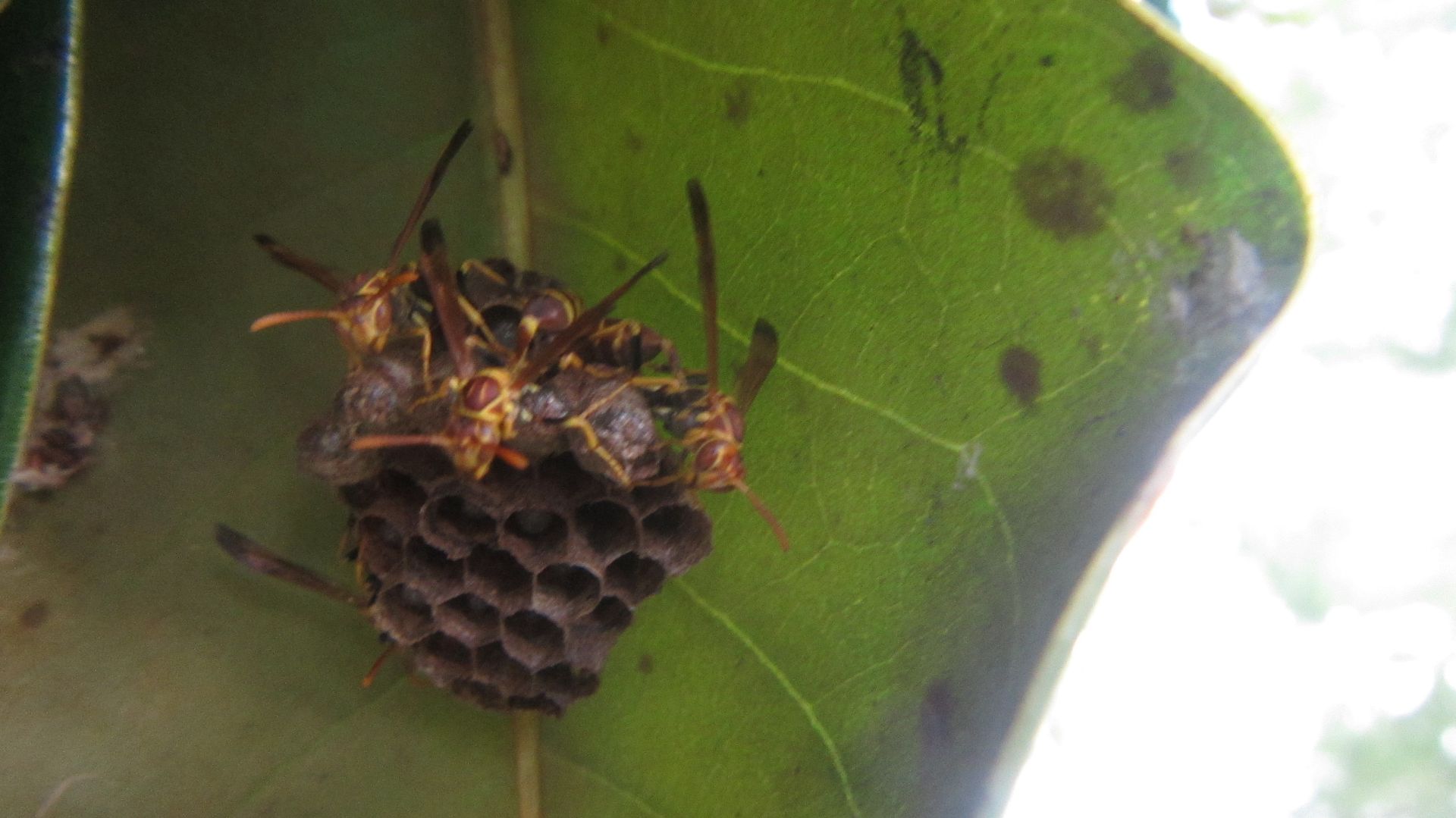 Encountering the spider made me start scrutinizing the trees closely for more creatures. Maybe a little too closely. These
Polistes sp.
held their ground when I found their under leaf hideout.
Current Music:

The Darkest of the Hillside Thickets - Strange
Latest Month
December 2016
S
M
T
W
T
F
S
1
2
3
4
5
6
7
8
9
10
11
12
13
14
15
16
17
18
19
20
21
22
23
24
25
26
27
28
29
30
31