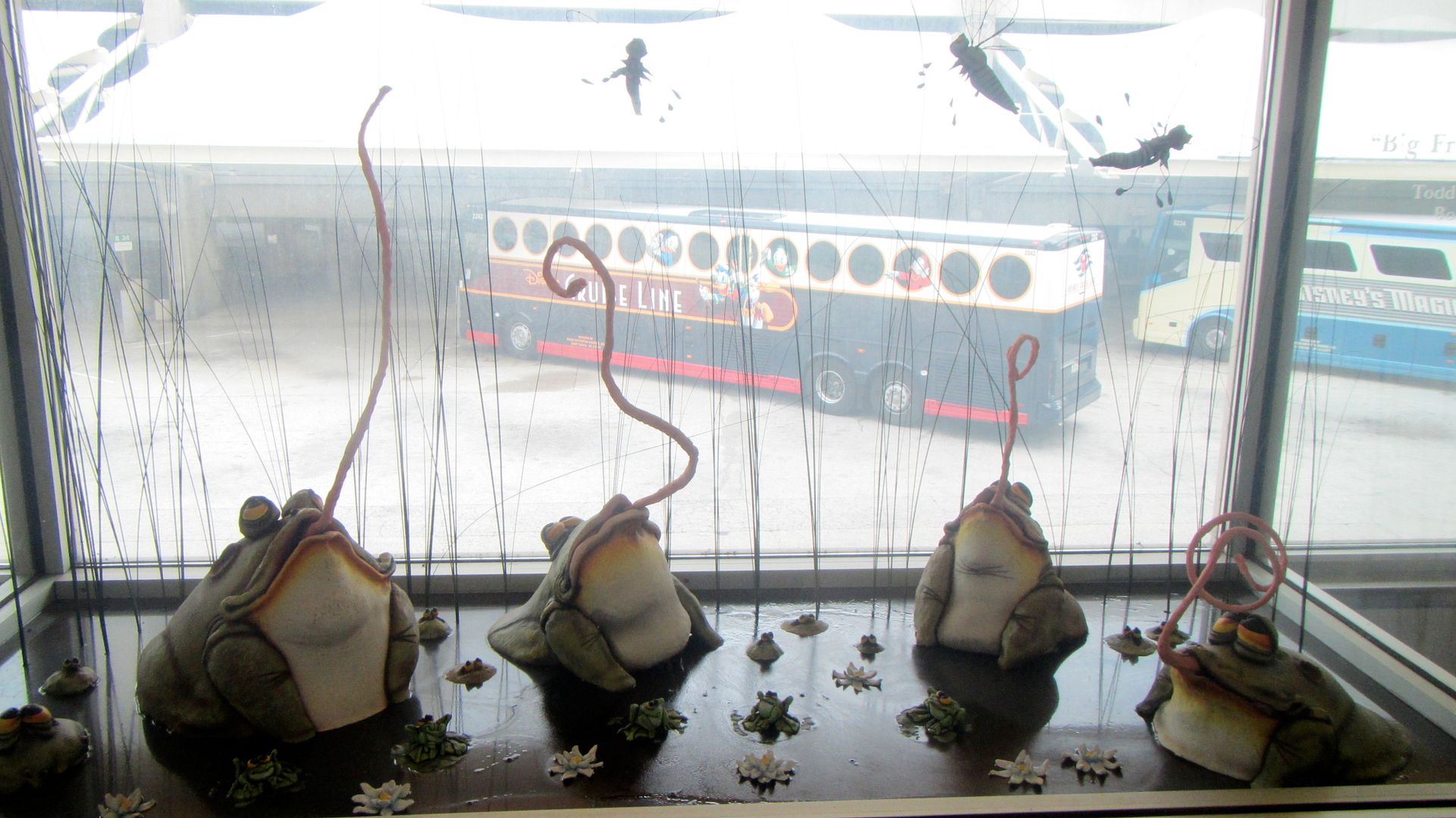 Here's a roundup of stuff I took pictures of on my first day in central Florida. These frogs are in the airport.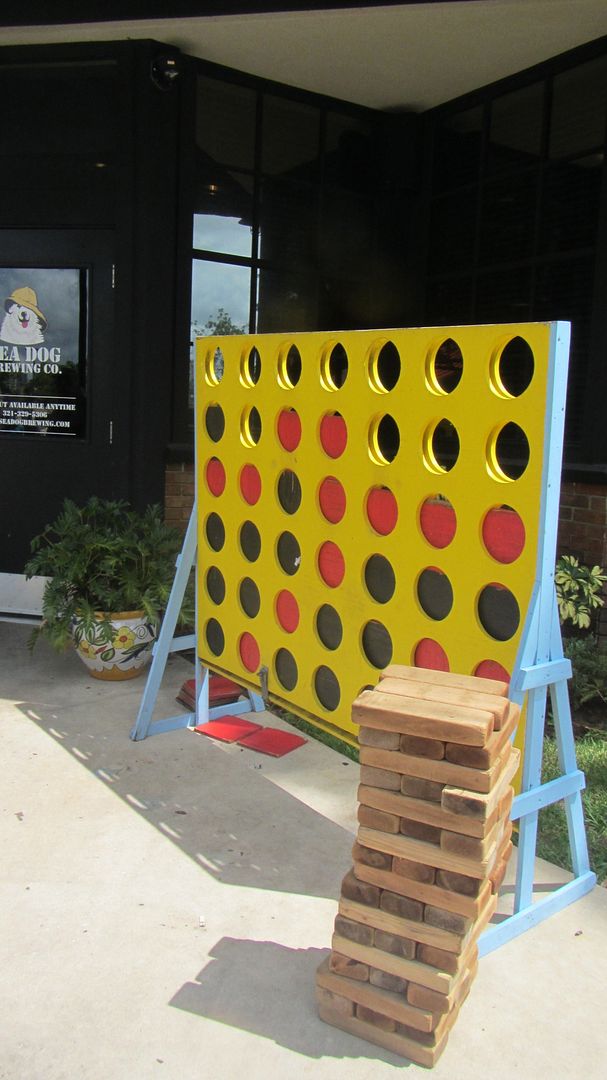 Giant Connect Four and giant Jenga outside the Seadog Brew House.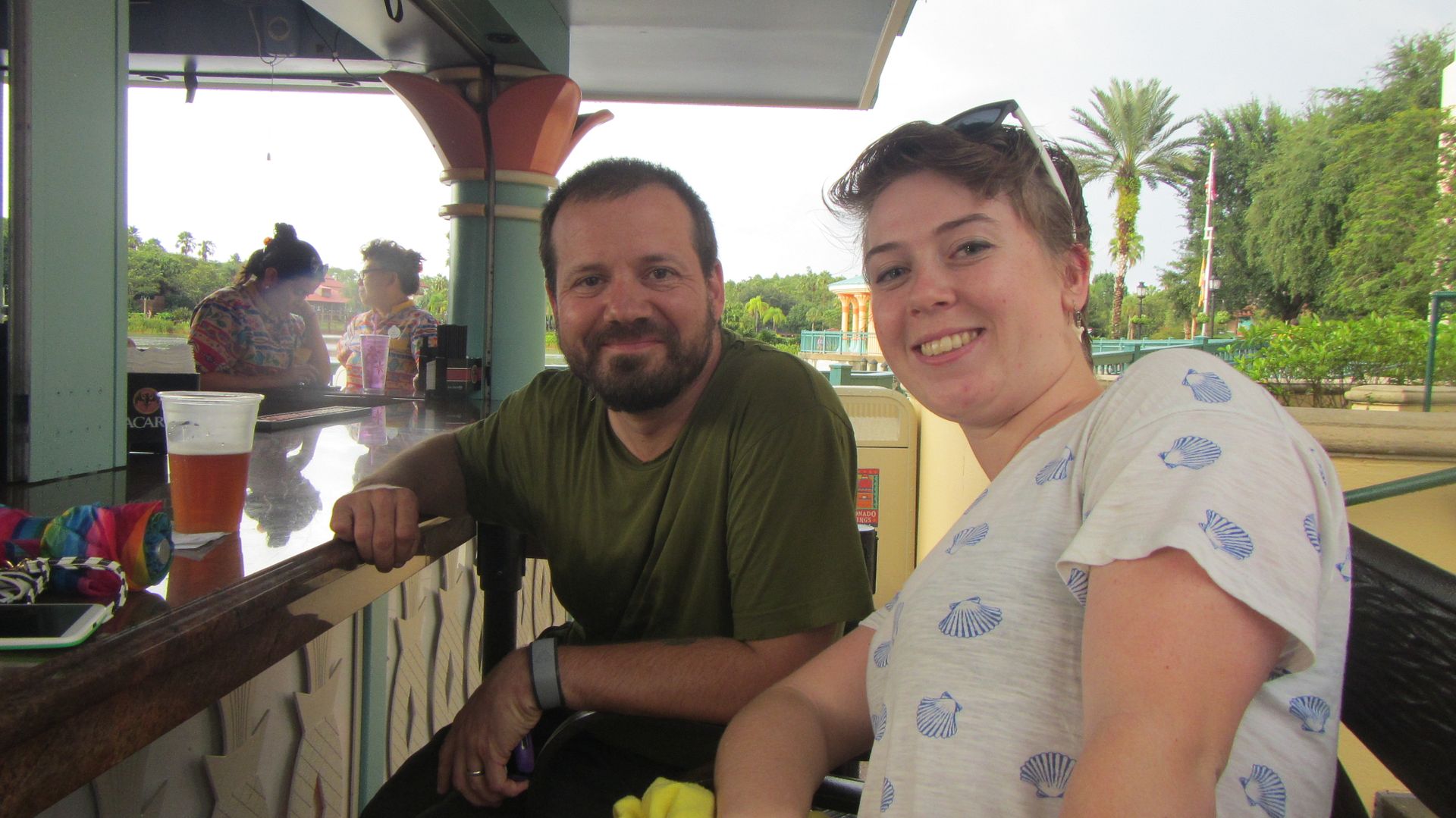 First encounter with a zookeeper! Katie is a friend from Facebook, Tumblr, etc. who works for some of the Disney zoos and acted as our native guide for the next few hours!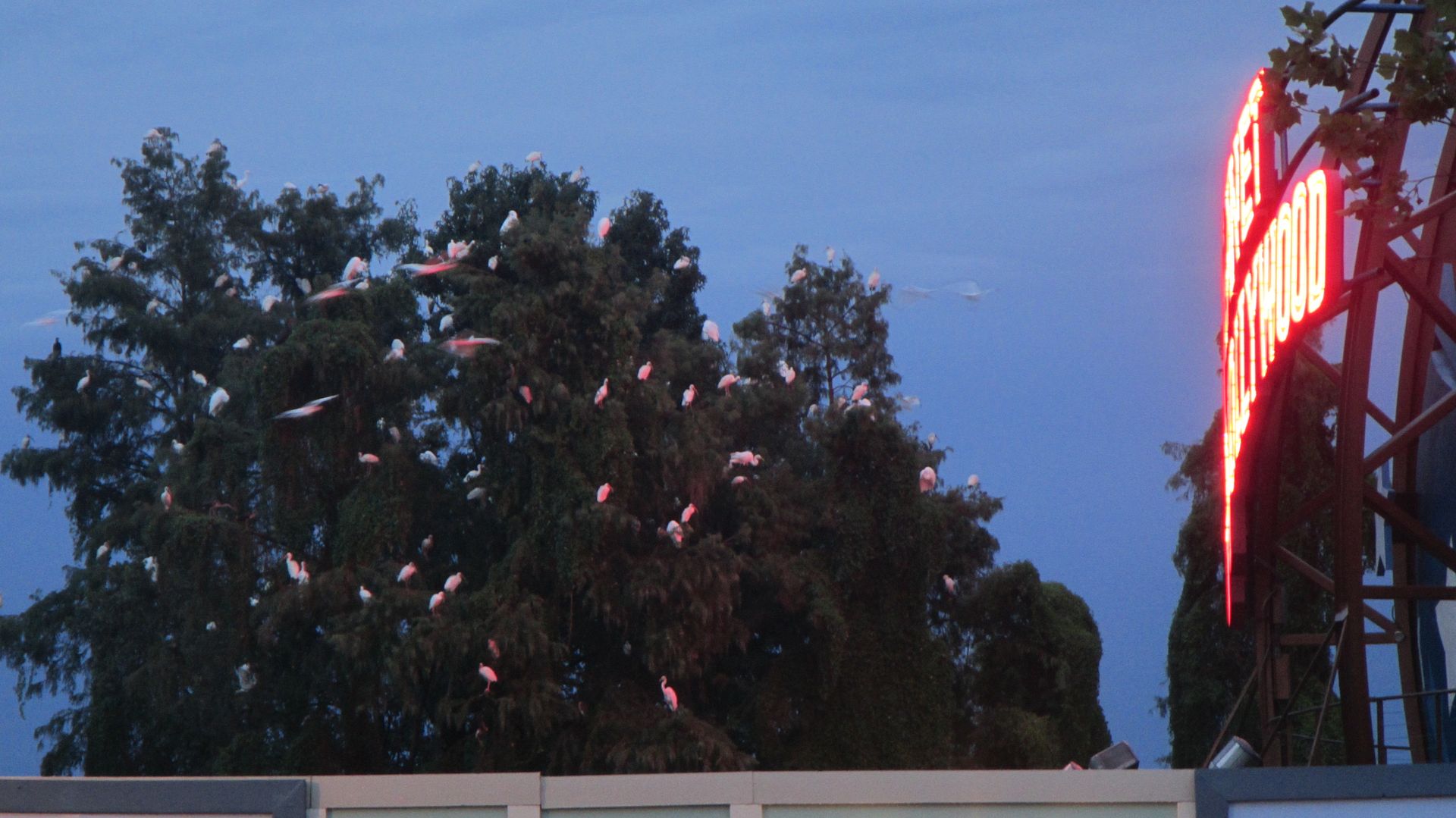 A roost of white ibises and snowy egrets is lit up pink by the Planet Hollywood sign at "Downtown Disney."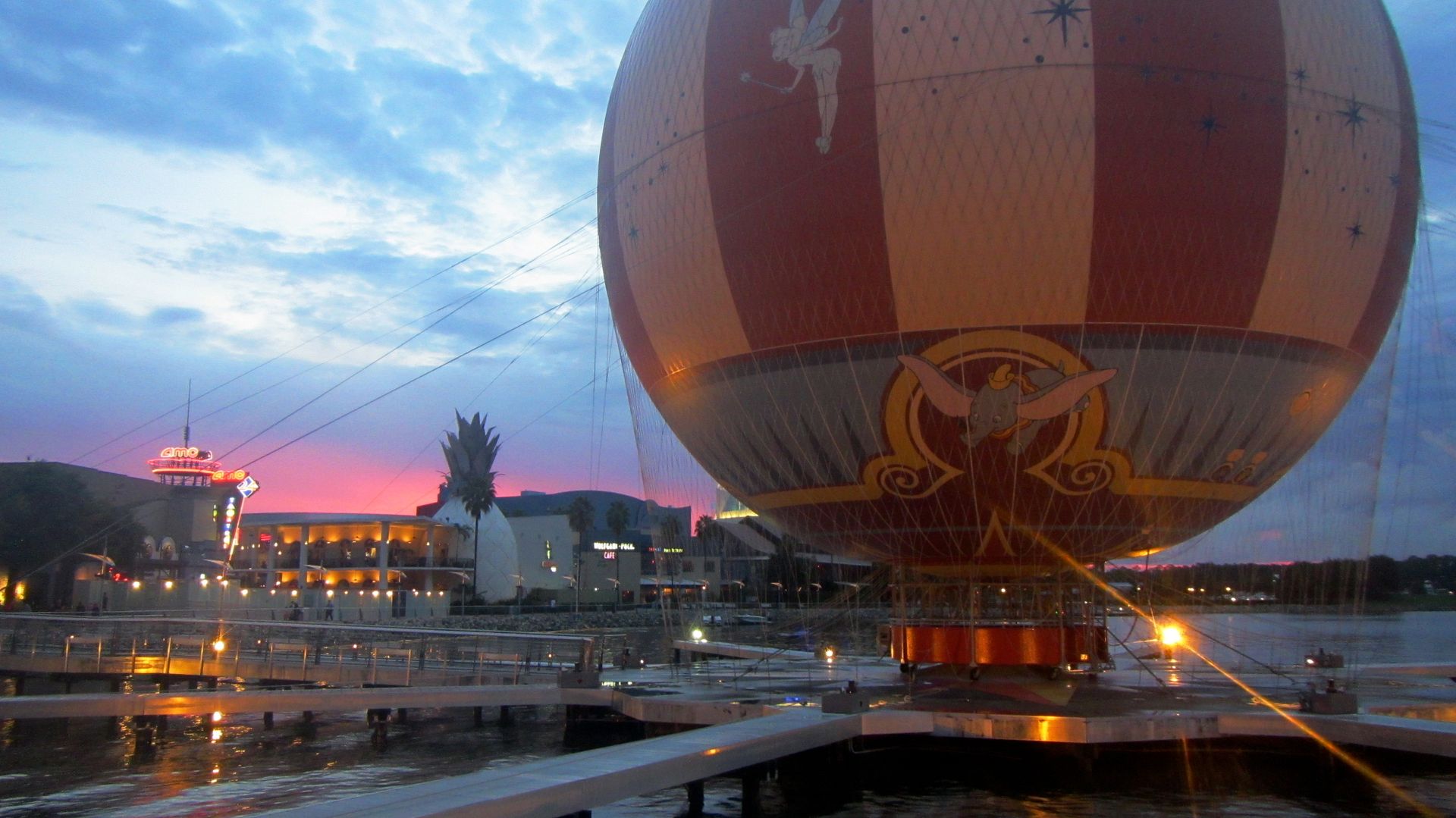 Florida sunset behind a tethered balloon marked with flighted Disney characters.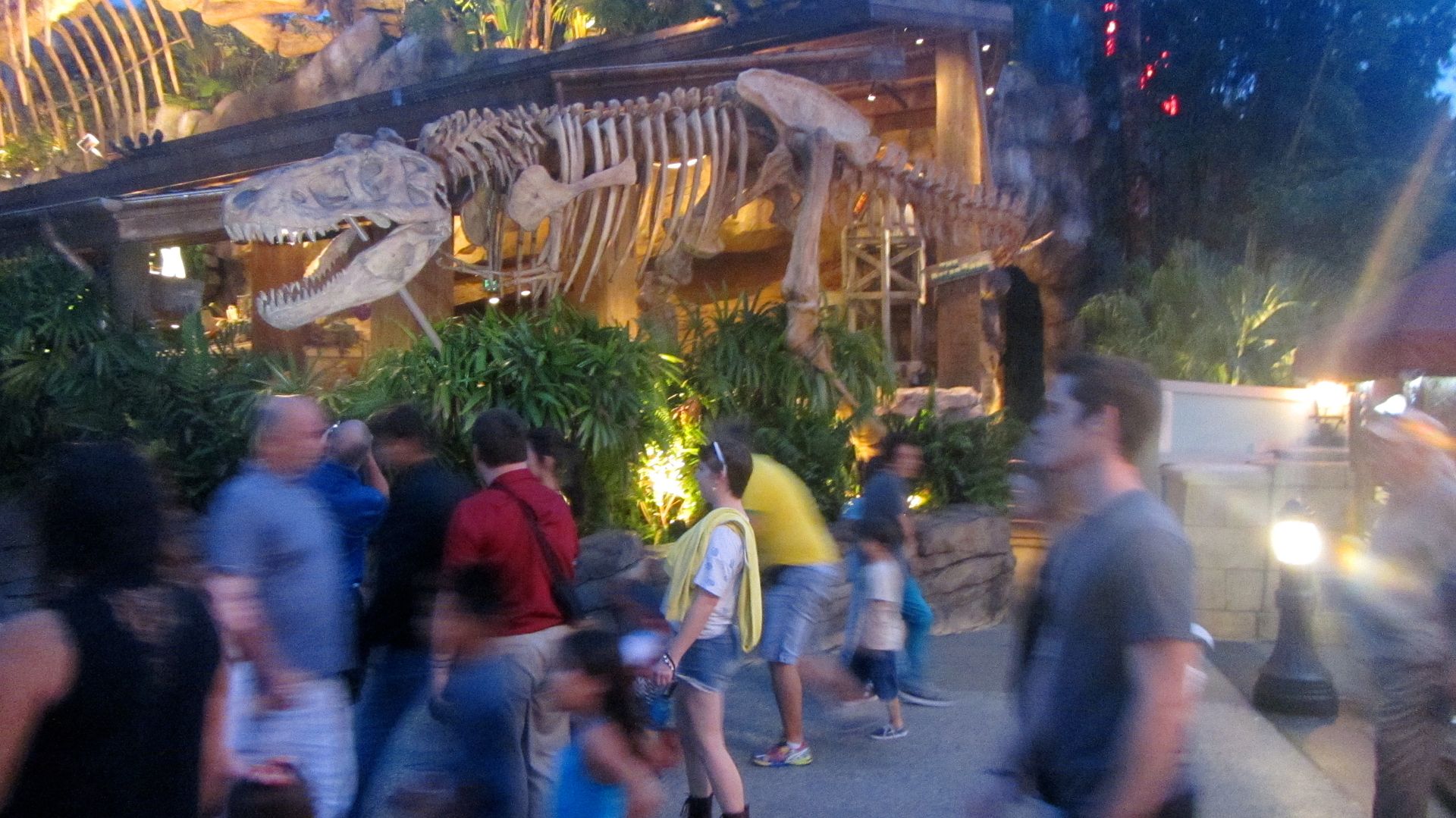 T Rex restaurant was too crowded but worth seeing the outside of.
Current Music:

Iron Horse - Paradise City
Tags:
Latest Month
December 2016
S
M
T
W
T
F
S
1
2
3
4
5
6
7
8
9
10
11
12
13
14
15
16
17
18
19
20
21
22
23
24
25
26
27
28
29
30
31