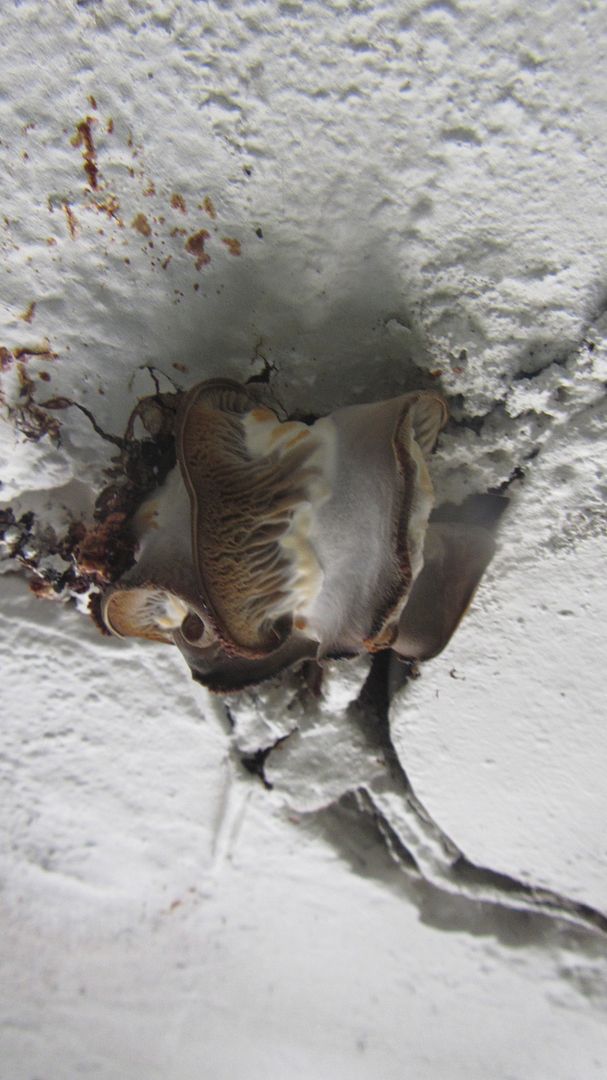 My attention was called to the ceiling of a gift shop, where it was reported that a mushroom was growing.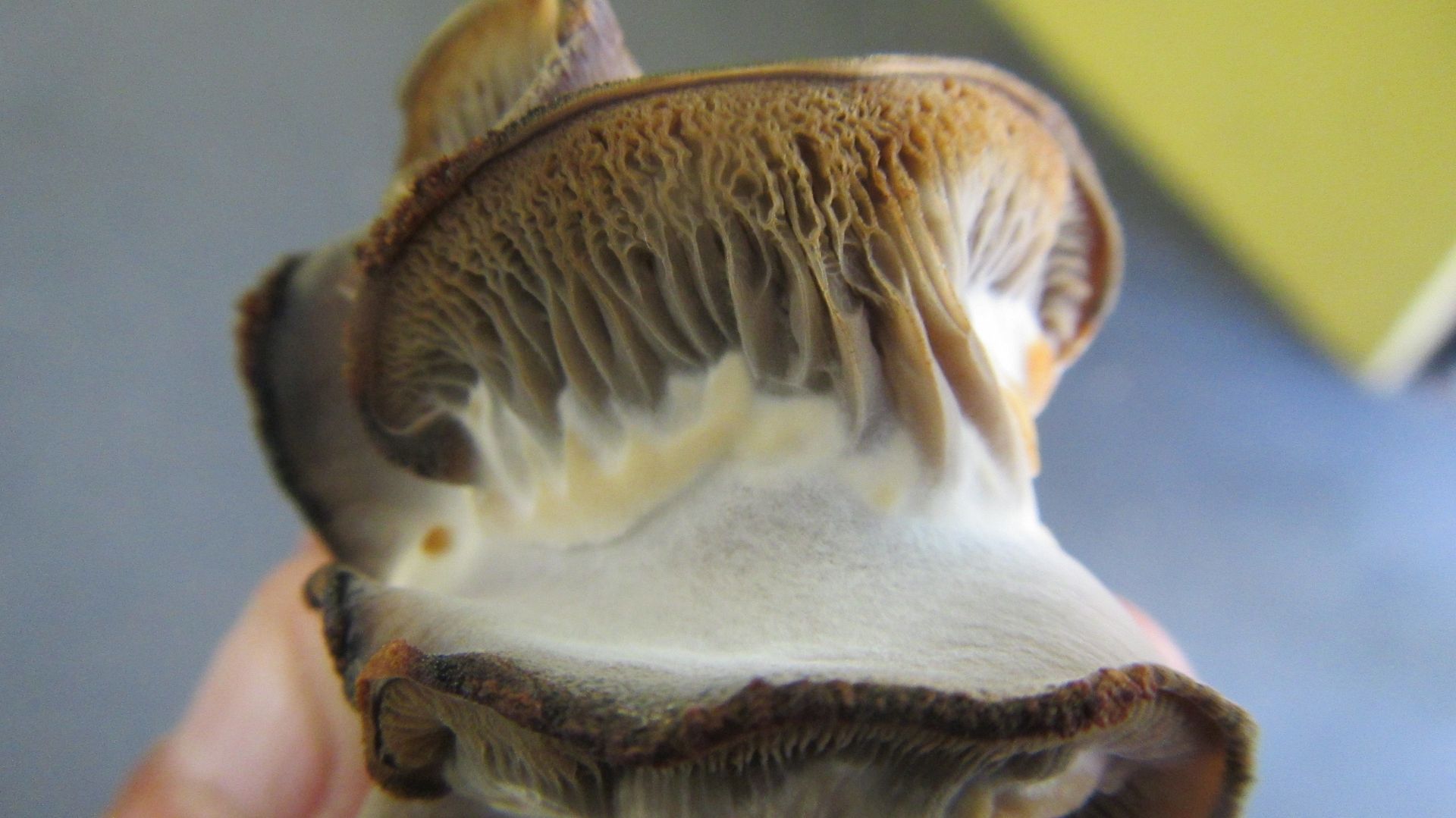 Close up I could see that it was gilled--and beautiful in its way.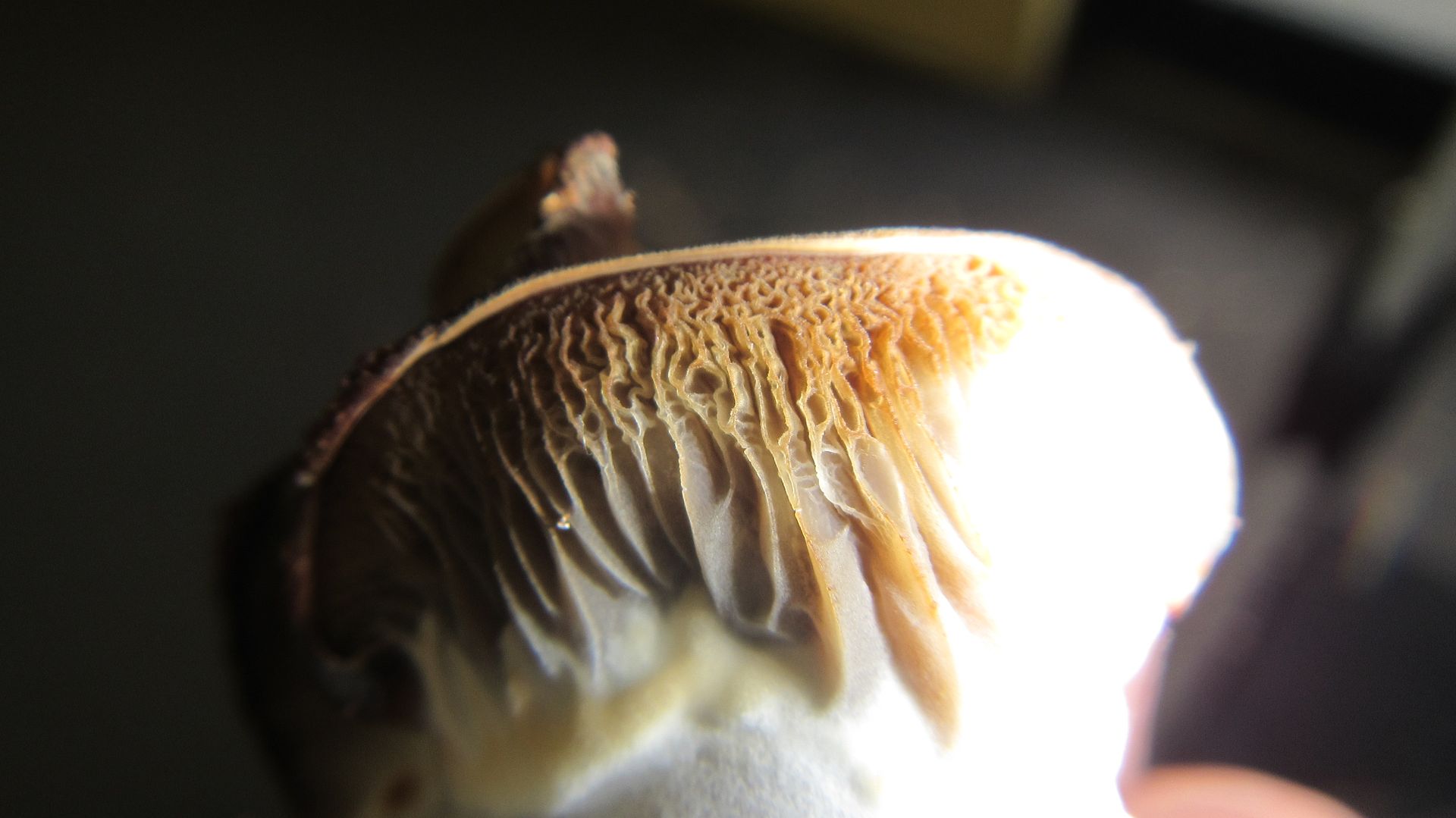 My guess is that it is
Pleurotus
species--the group of fungi that produce oyster mushrooms. These fungi are "weedy," meaning that they can colonize a variety of substrates, and do so aggressively, often before other organisms can. I posted these photos on mushroom identification facebook groups, and no one contradicted my identification (except one person who suggested a polypore--clearly false) but there was a lively discussion of what weird man-made objects people have found oyster mushrooms on.
Current Music:

Geraldine Fibbers - House is Falling
Latest Month
December 2016
S
M
T
W
T
F
S
1
2
3
4
5
6
7
8
9
10
11
12
13
14
15
16
17
18
19
20
21
22
23
24
25
26
27
28
29
30
31