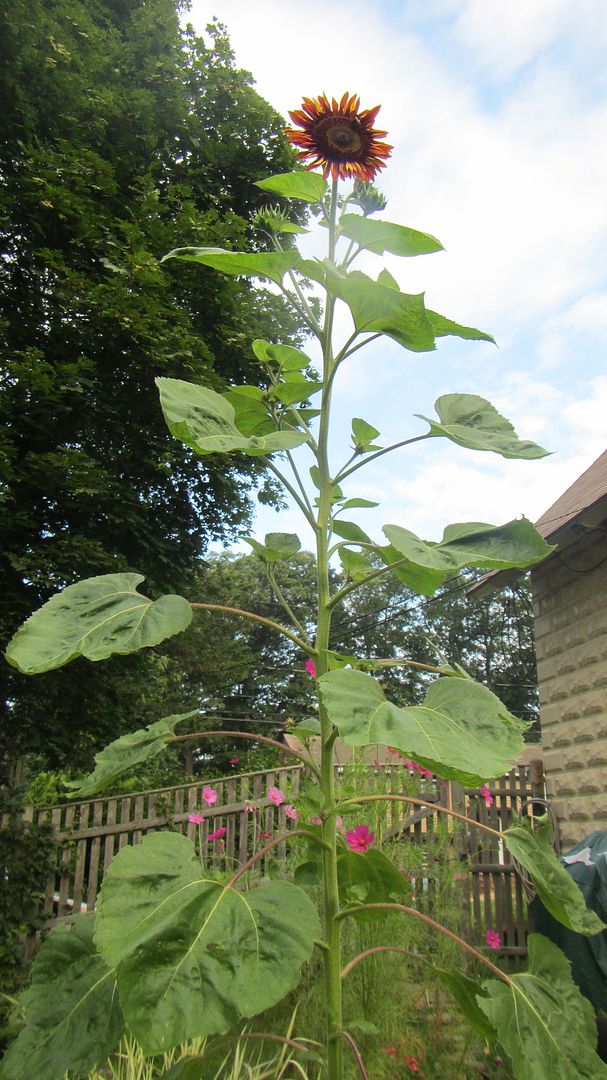 We did not plant this sunflower--probably some bird or rodent did. Whatever they did, it seems to have worked, this plant is about
9 feet root to crown.
(just took the tape measure outside, it's just about 8 feet)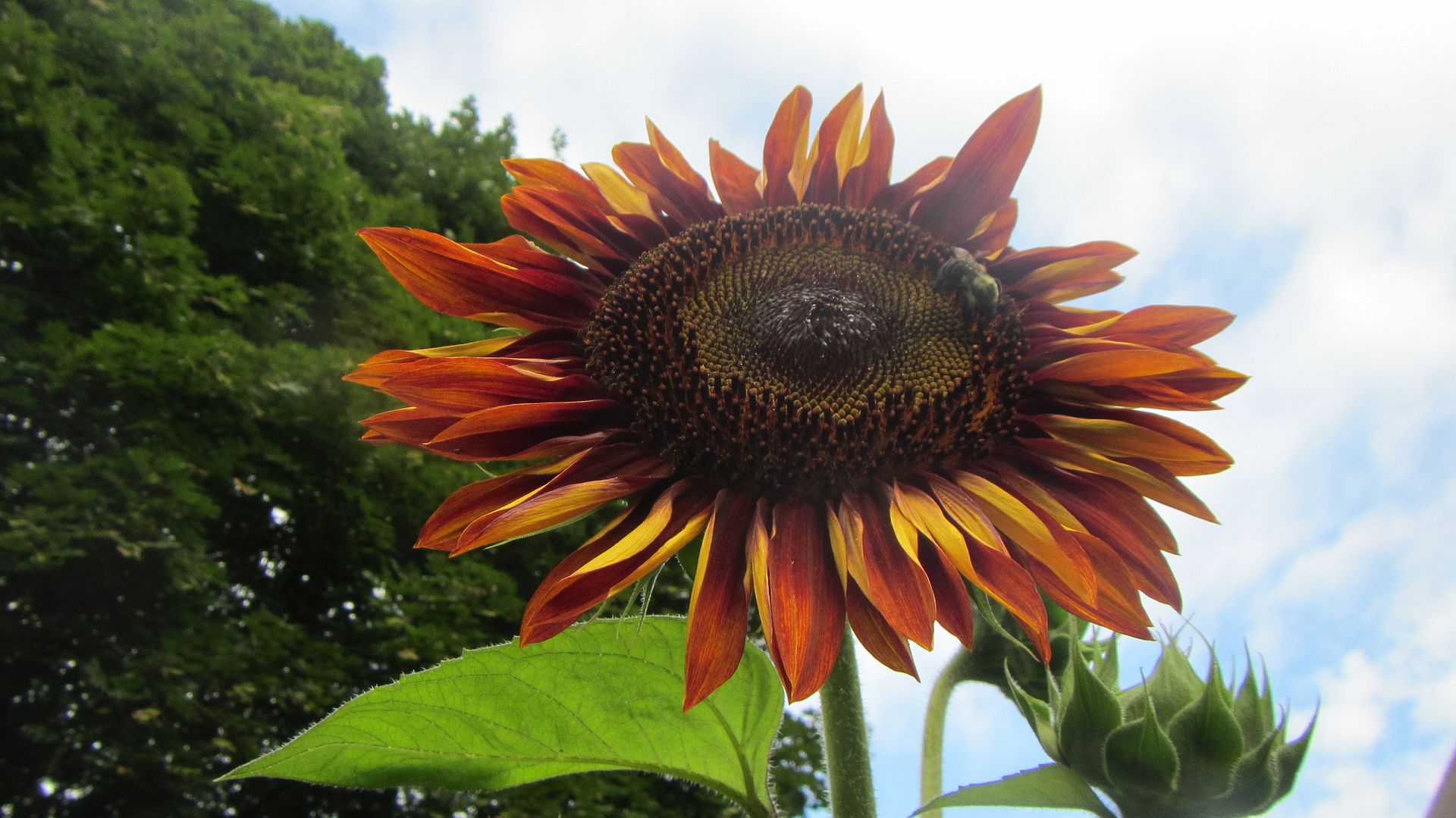 Its topmost face is quite handsome, and attractive to bumble bees. At least 7 more blossoms are yet to open.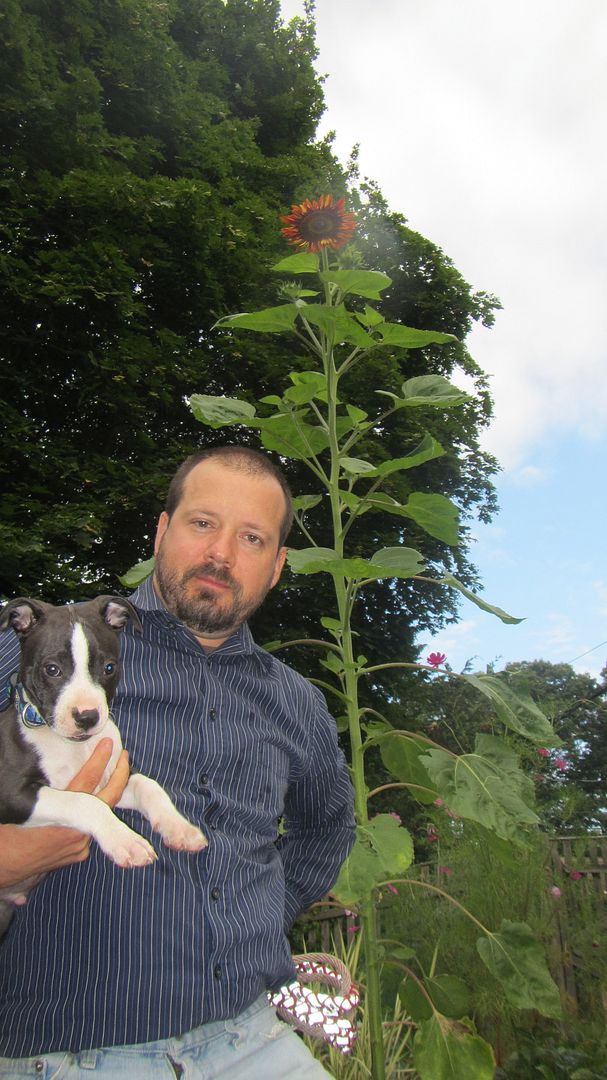 Look how it towers over this short man and this tiny puppy!
Current Music:

The Demographic - The Headliner
Latest Month
December 2016
S
M
T
W
T
F
S
1
2
3
4
5
6
7
8
9
10
11
12
13
14
15
16
17
18
19
20
21
22
23
24
25
26
27
28
29
30
31