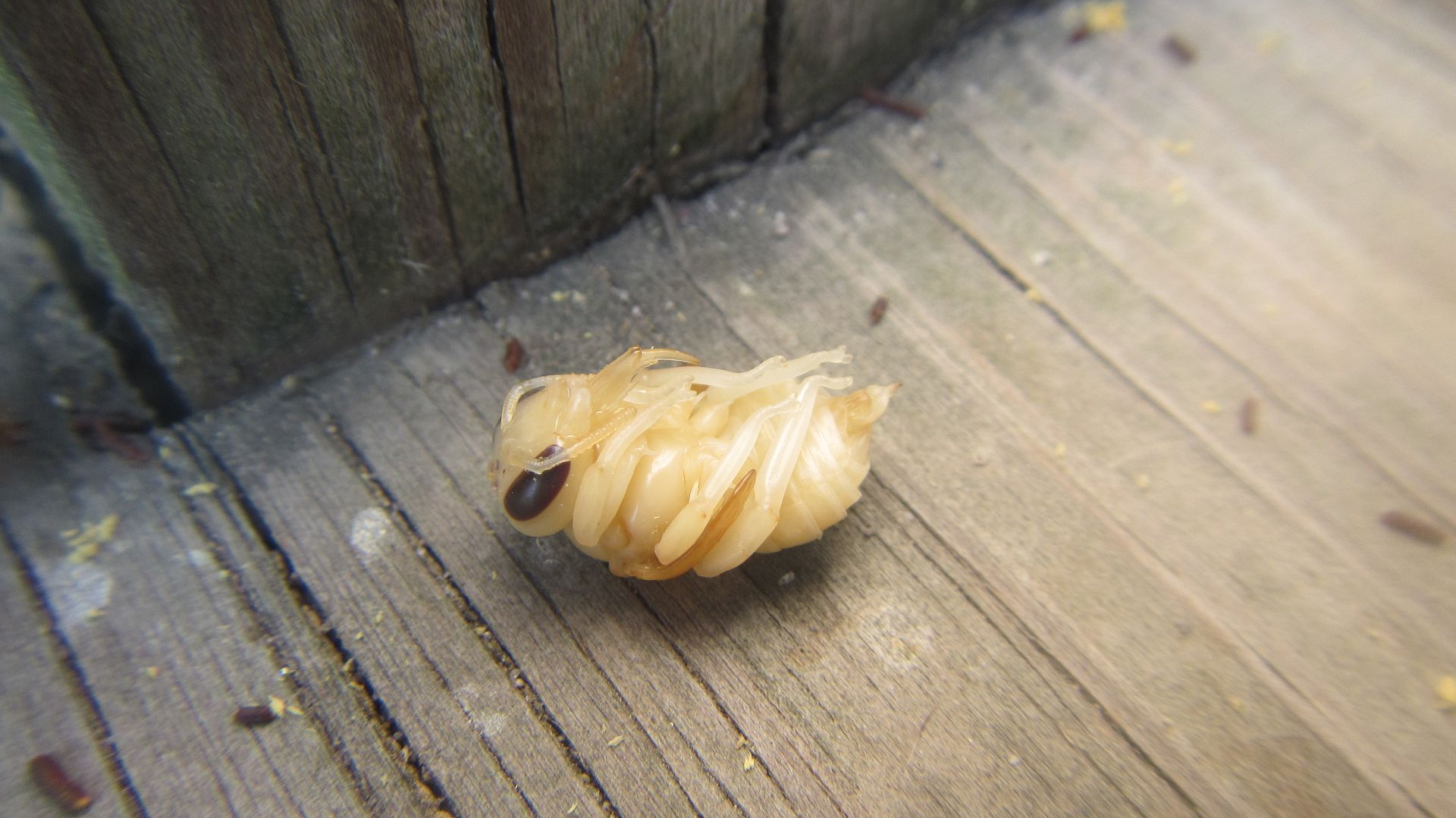 This carpenter bee pupa fell out of its nest--a hole chewed under the handrail of our porch.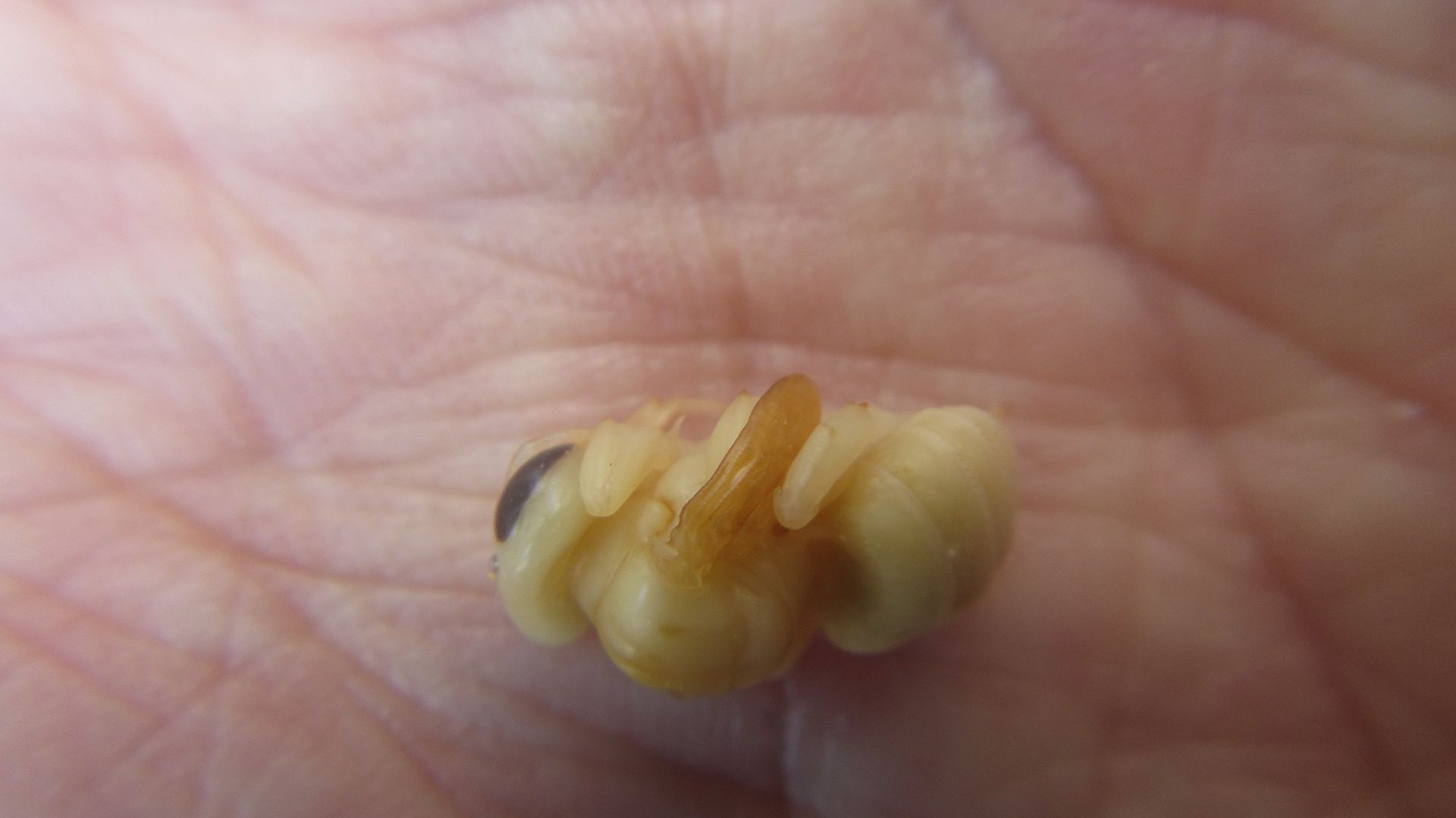 I have no idea what pushed it out. You can see the wings, almost finished development.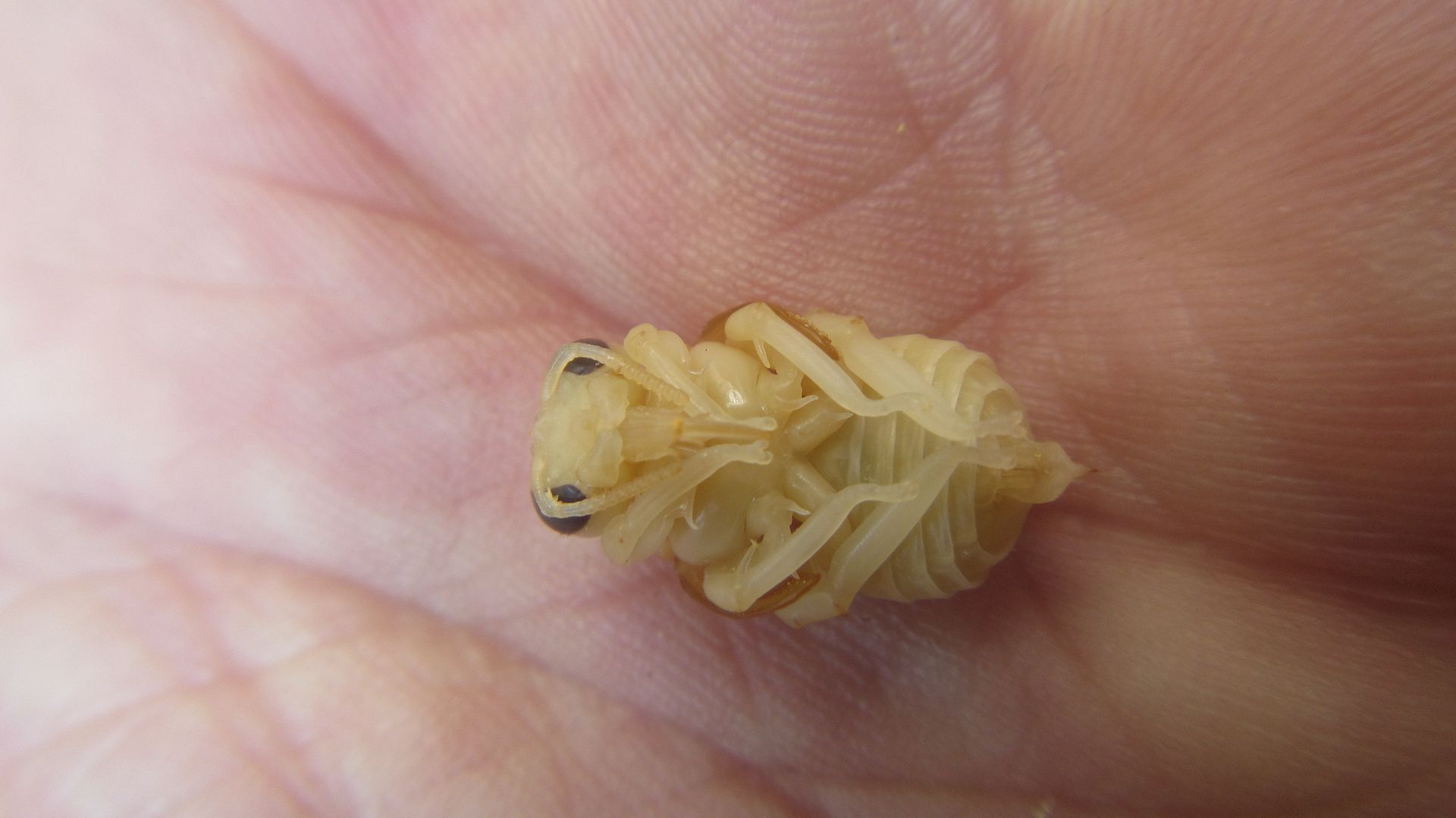 Kind of a cute little monster. Earlier we saw a tiger bee fly in the area--they lay their eggs on carpenter bee larvae. I don't know if this pupa's premature emergence is related or a coincidence.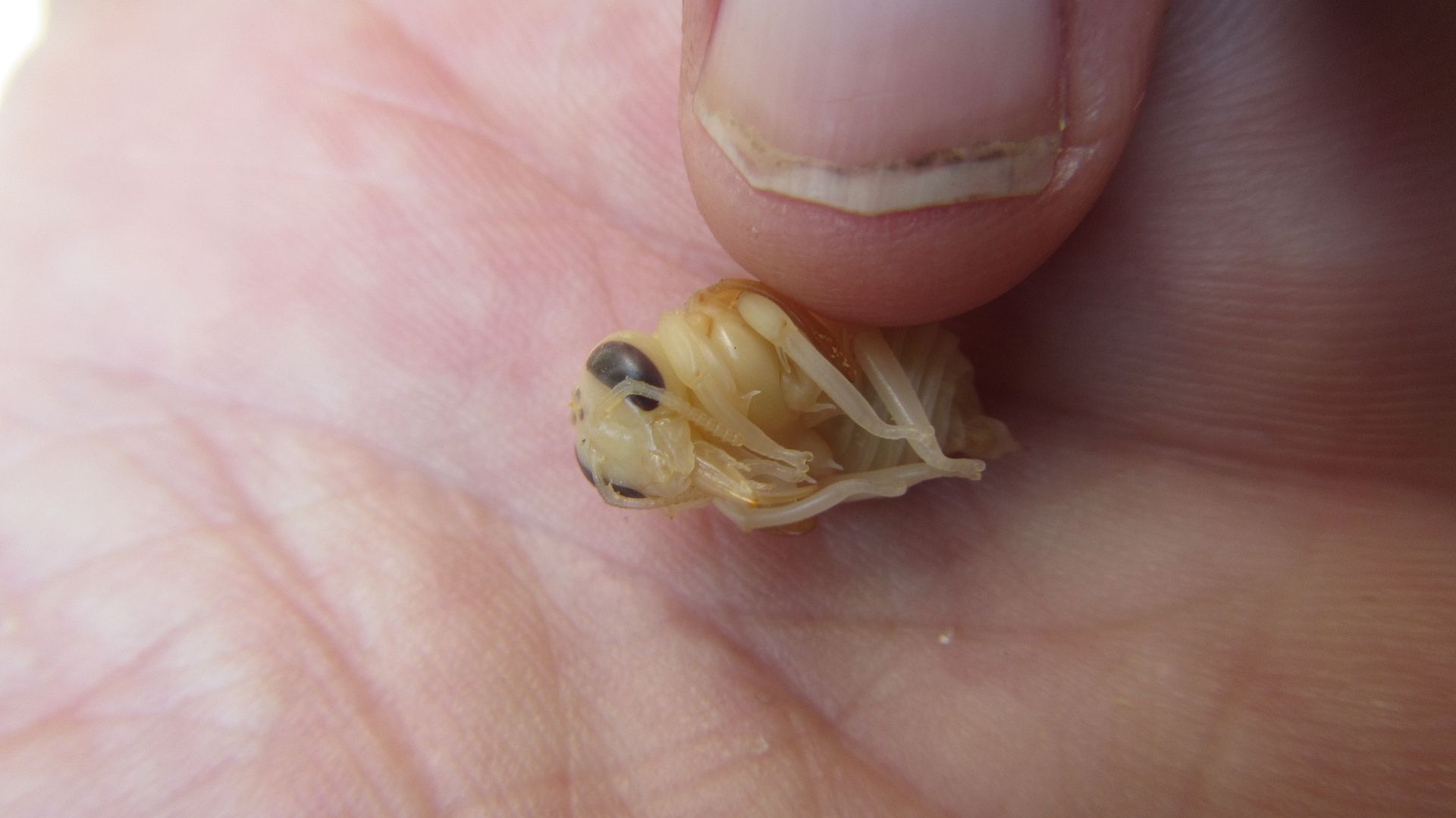 Current Music:

Redd Kross - Annie's Gone
Tags:
Latest Month
December 2016
S
M
T
W
T
F
S
1
2
3
4
5
6
7
8
9
10
11
12
13
14
15
16
17
18
19
20
21
22
23
24
25
26
27
28
29
30
31