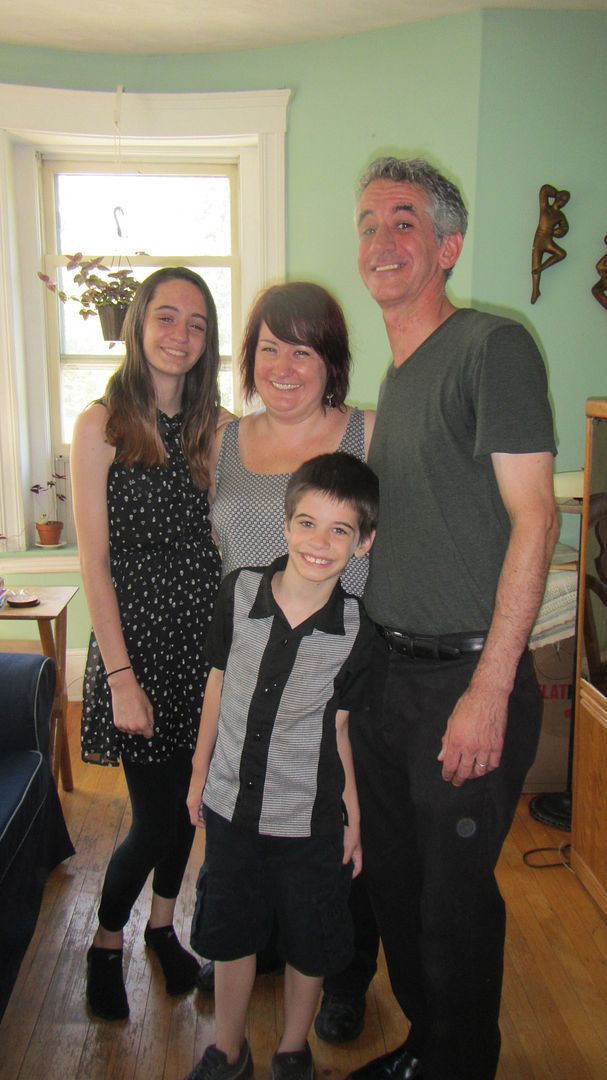 Very dear friends of mine and their wonderful children have moved back to the Boston Area after about 15 (20?) years in Brooklyn. Yesterday they held a housewarming party. This is one of those rare 3:00 snapshots where I told them what I wanted far in advance. Fortunately it's a pretty nice family portrait.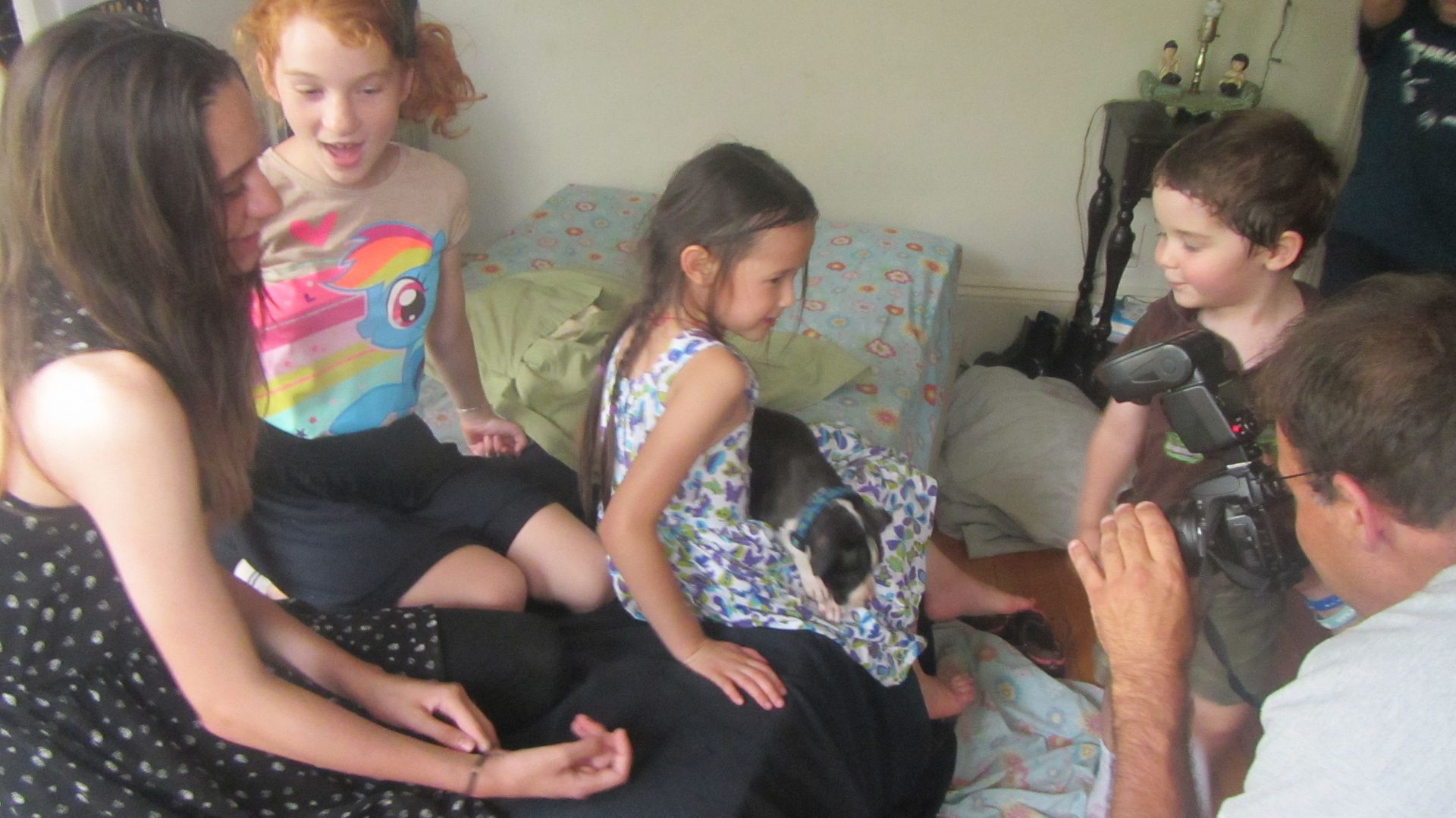 I brought Turkey, and he was the center of attention--at least as far as most of the kids were concerned.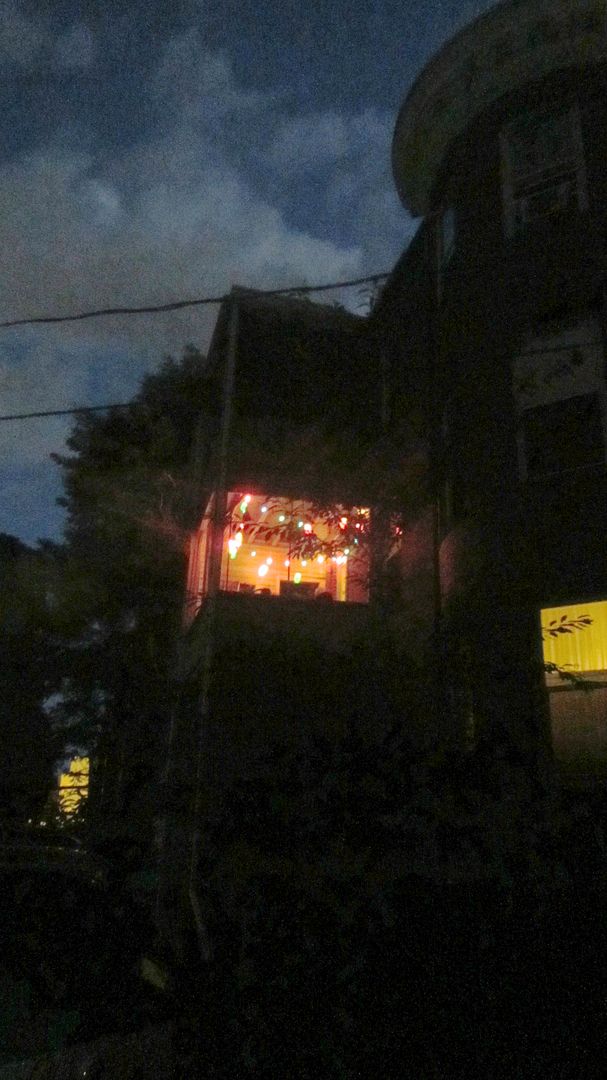 As I left, the party lights on their porch were magical. Welcome back Jeannine and Bil!
Current Music:

Living Colour - Memories Can't Wait
Latest Month
December 2016
S
M
T
W
T
F
S
1
2
3
4
5
6
7
8
9
10
11
12
13
14
15
16
17
18
19
20
21
22
23
24
25
26
27
28
29
30
31