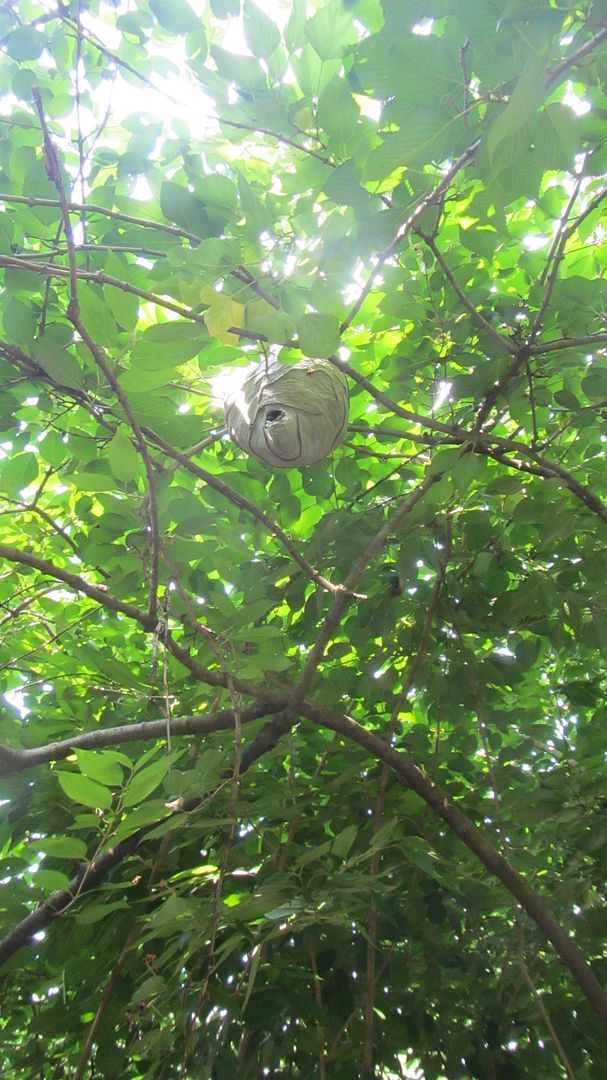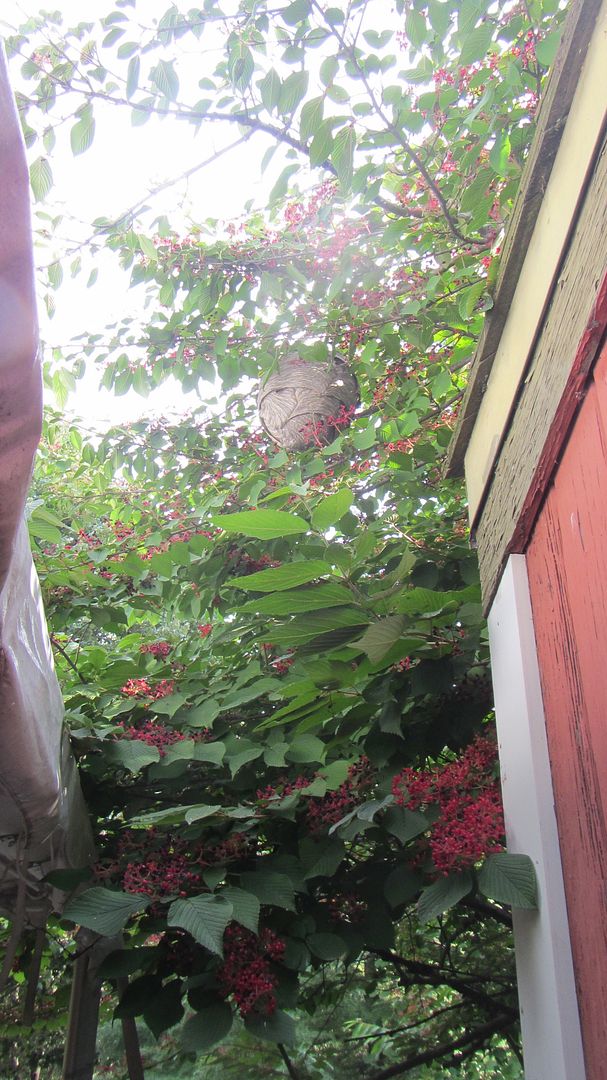 While trimming some of the viburnum shrubs in the zoo, one of our horticulture department staff found these two large nests. The top one is belongs to aerial yellowjackets (probably
Dolichovespula arenaria
) and was discovered right above a pathway through the Children's Zoo. When I took it down I noticed that they had already started producing next year's queens.
The second one belongs to bald faced hornets
Dolichovespula maculata
, which are also yellowjackets (notice they are in the same genus) but are black and white instead of black and yellow. They are also much larger than most species of yellowjacket. I generally leave them alone since they are not as aggressive as some other species, and are beneficial predators of other insects. Some sources say they'll even prey on other yellowjacket species. Unfortunately this nest was discovered right over a picnic/special event area, so I took it down.
Current Music:

Meat Puppets - Comin' Down
Tags:
Latest Month
December 2016
S
M
T
W
T
F
S
1
2
3
4
5
6
7
8
9
10
11
12
13
14
15
16
17
18
19
20
21
22
23
24
25
26
27
28
29
30
31