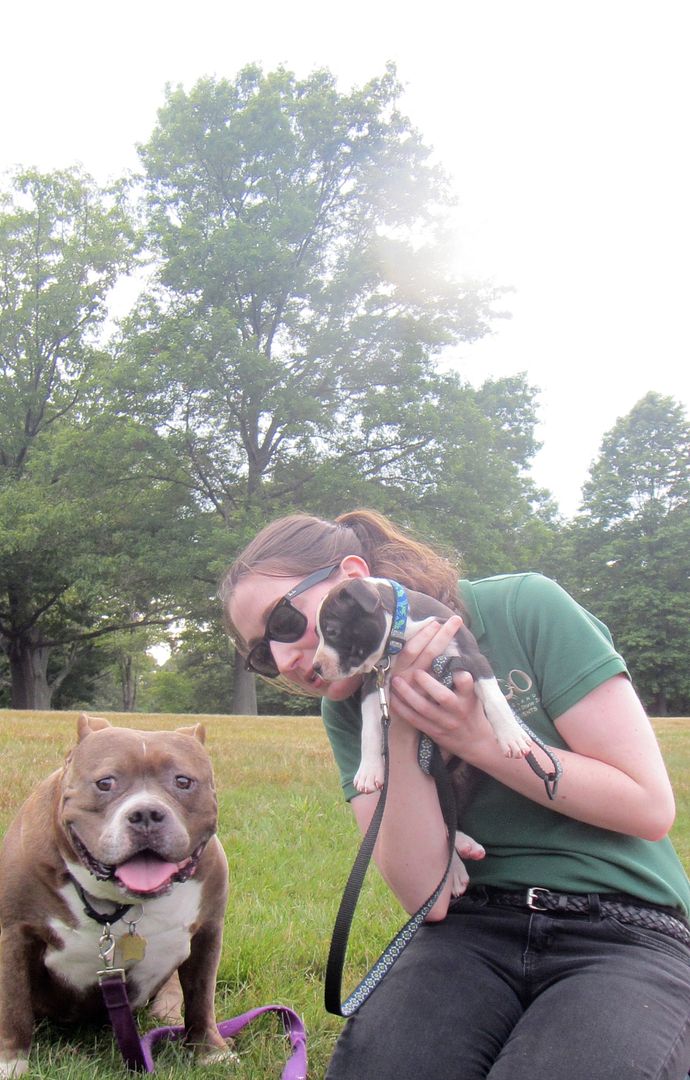 I brought Turkey to the zoo softball playoff game (as it turned out, the final game of the year). My friend Nan brought her dog Mr. Banks, who has a thyroid problem (that's why he's so hippo-like). People who like cuddling pit bulls as much or more than they like watching softball games were delighted.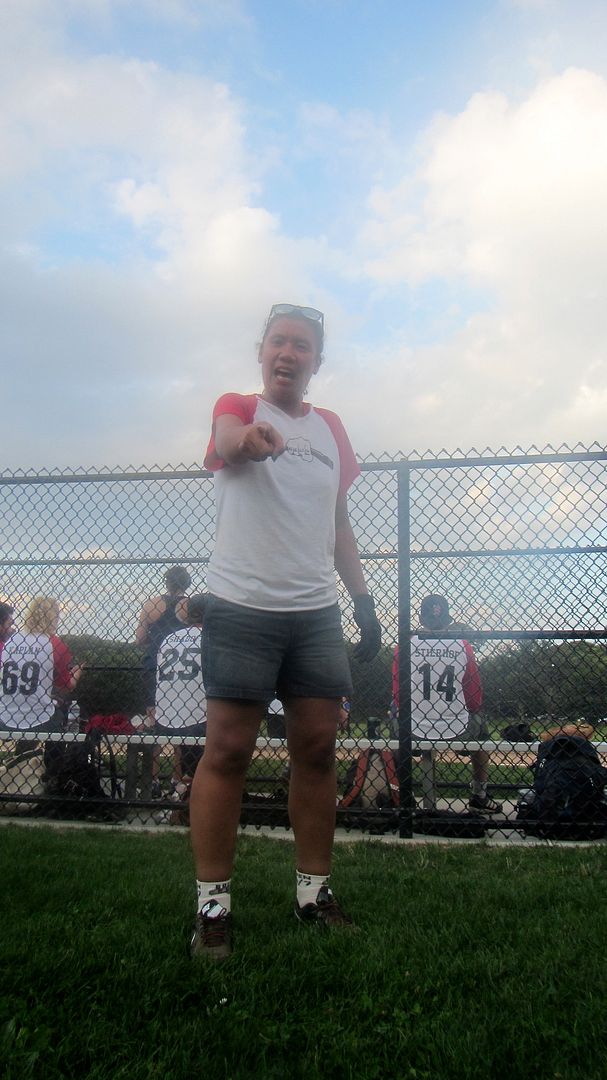 I managed to catch the look on my friend Rachel's face when she saw Turkey.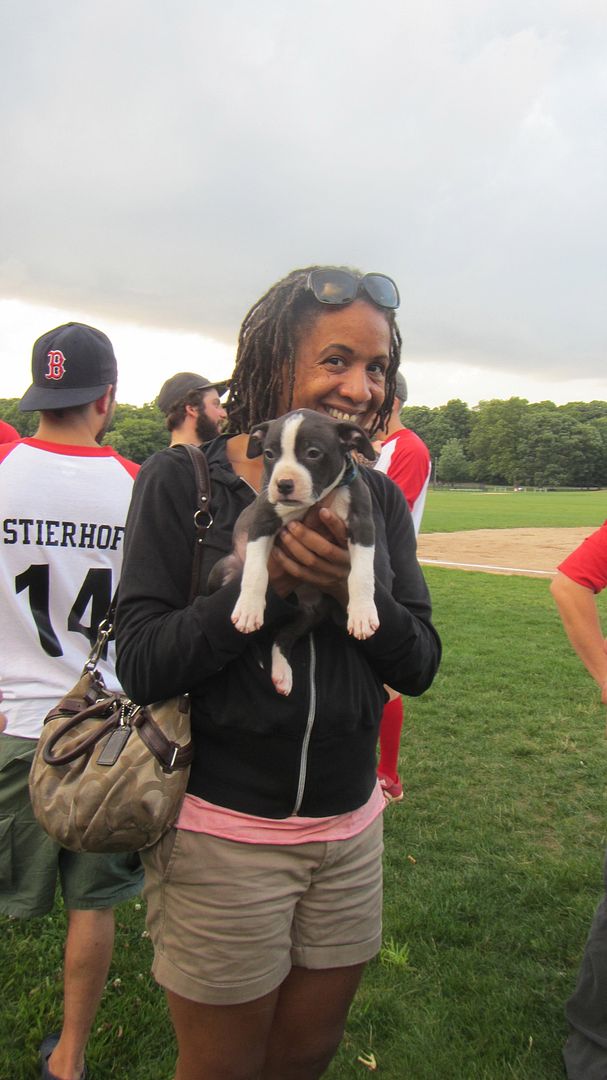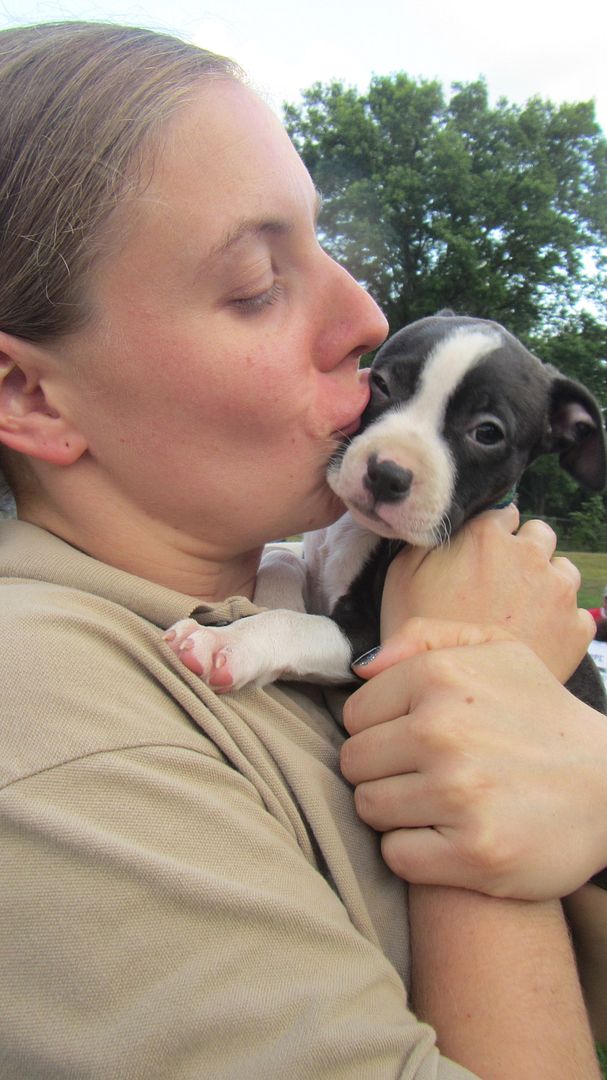 My friend Erica had to give him kisses.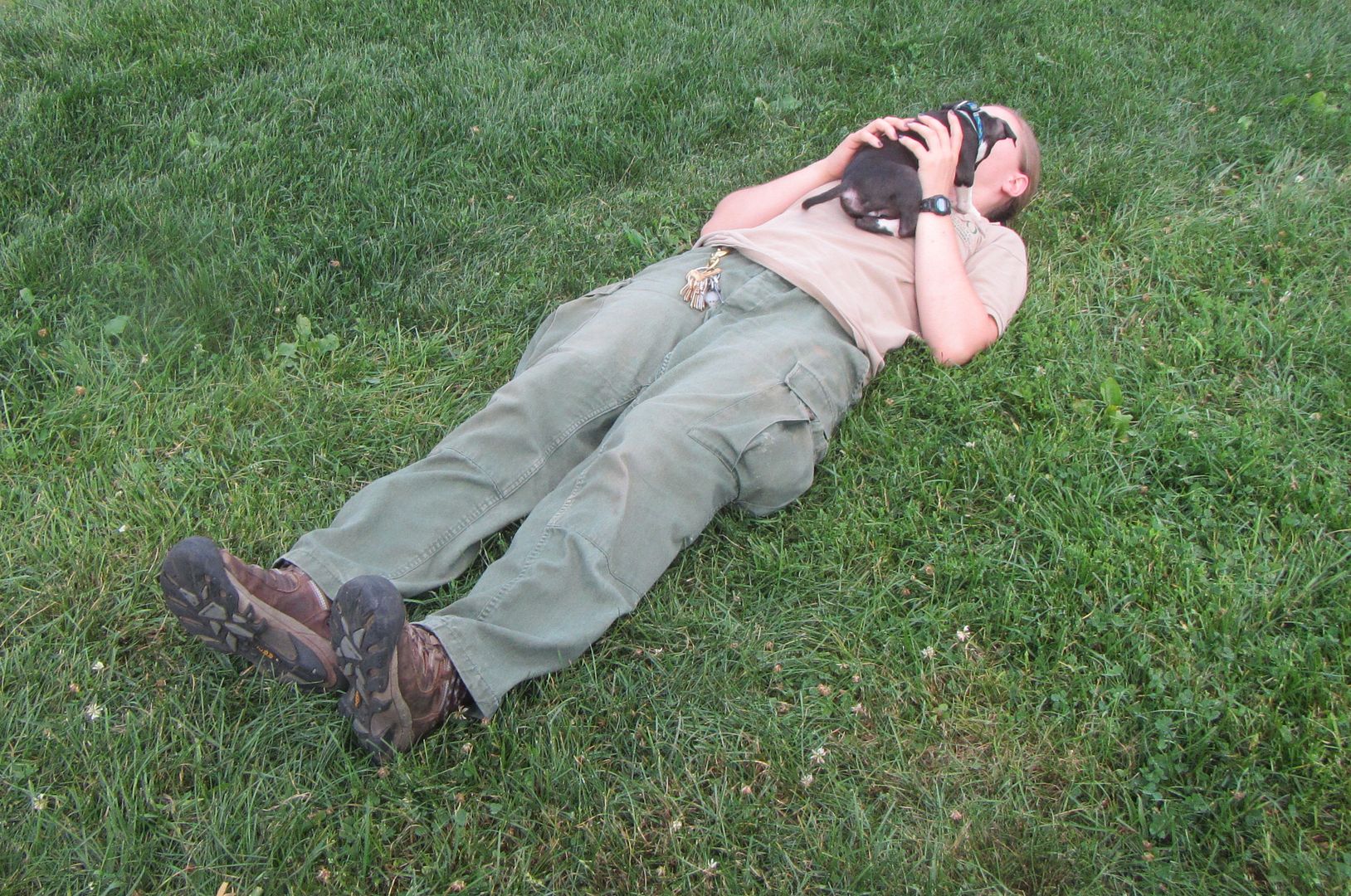 And then flop down on the ground for him to kiss her.
Current Music:

Noise Addict - I Wish I Was Him.
Tags:
Latest Month
December 2016
S
M
T
W
T
F
S
1
2
3
4
5
6
7
8
9
10
11
12
13
14
15
16
17
18
19
20
21
22
23
24
25
26
27
28
29
30
31