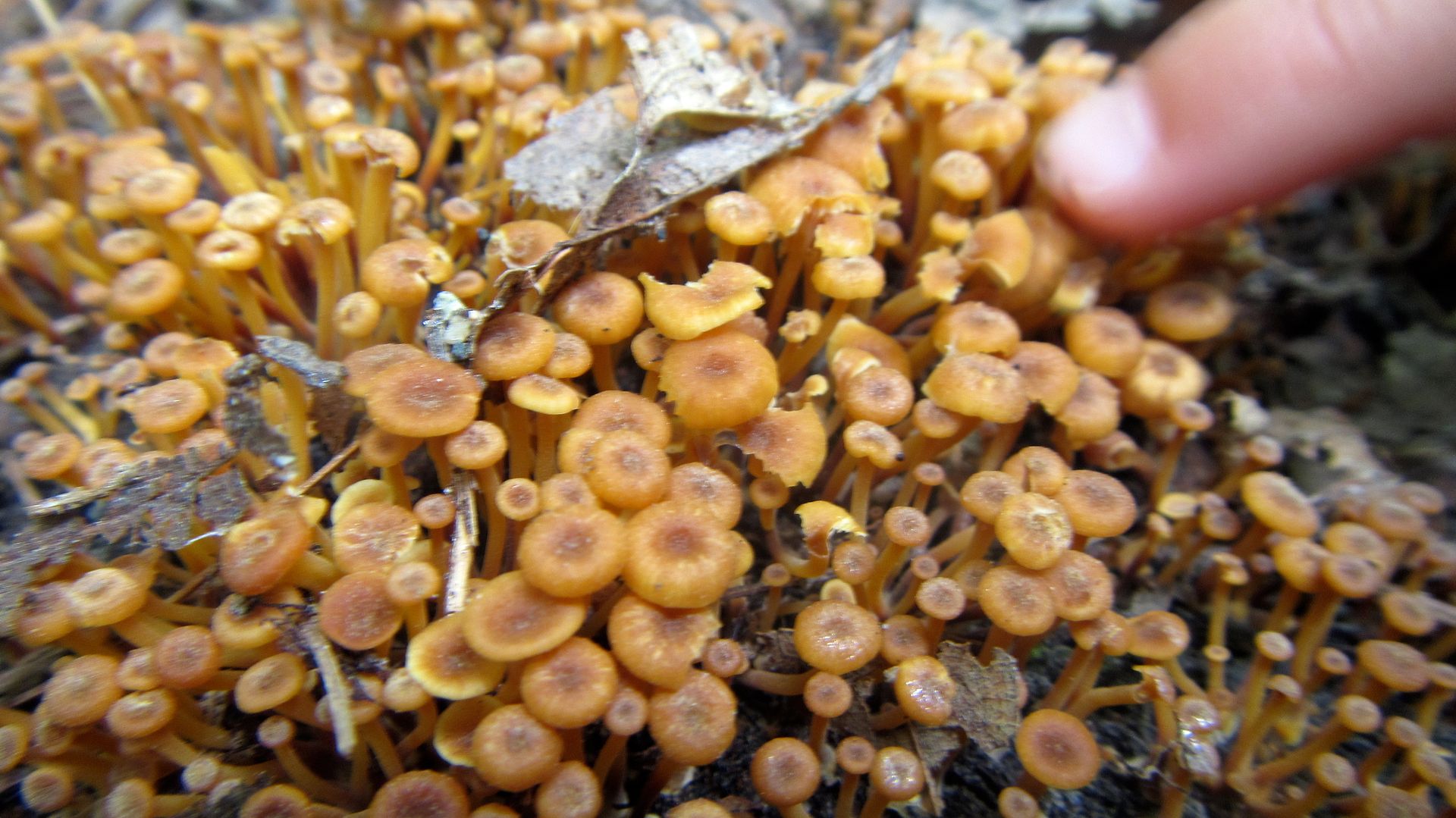 These little teeny guys were right by the trailhead (which is right off of rt 93). They look very similar to mushrooms we've seen at Cutler Park--we haven't identified them to species, but Alexis named them "Spaghettio mushrooms."
This mushroom emerged but dried out before it could open properly, splitting along the skin of the pileus. A sprig of moss took a ride up on the cap as well.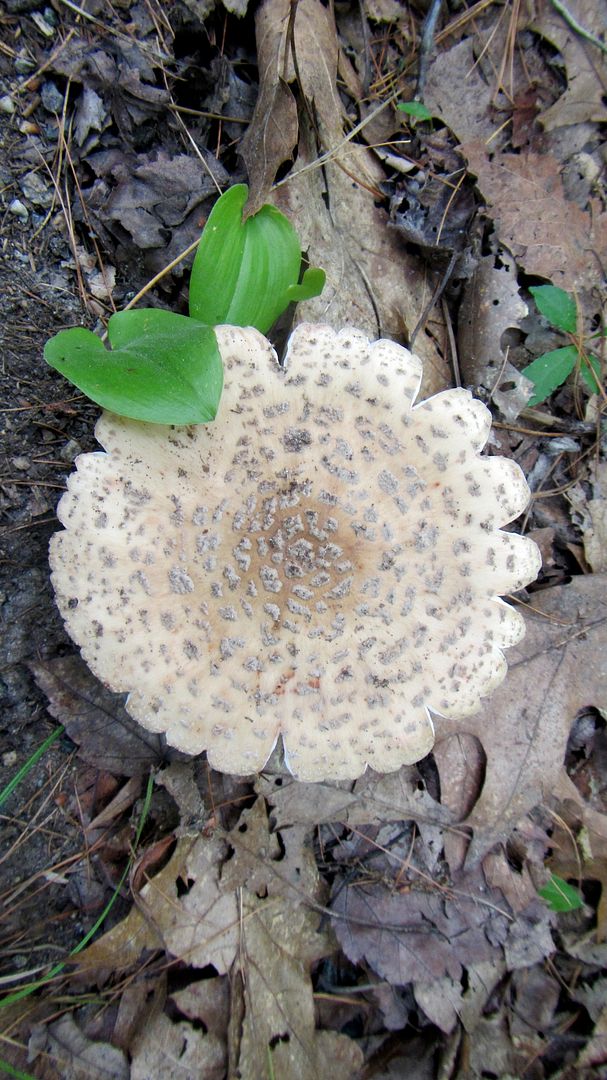 A warty
Amanita
, seen from above.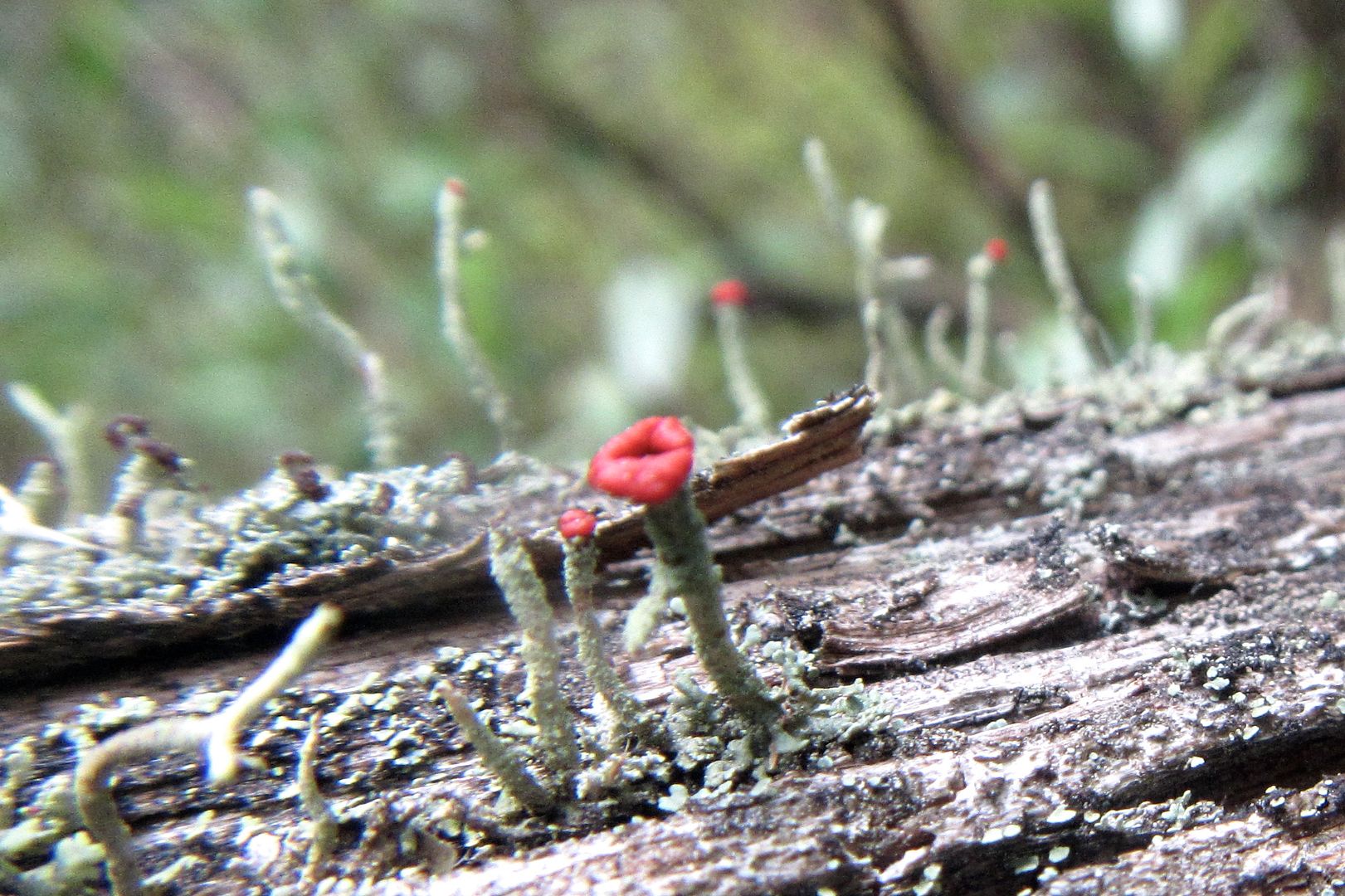 Dead logs along the path were studded with British soldier lichens.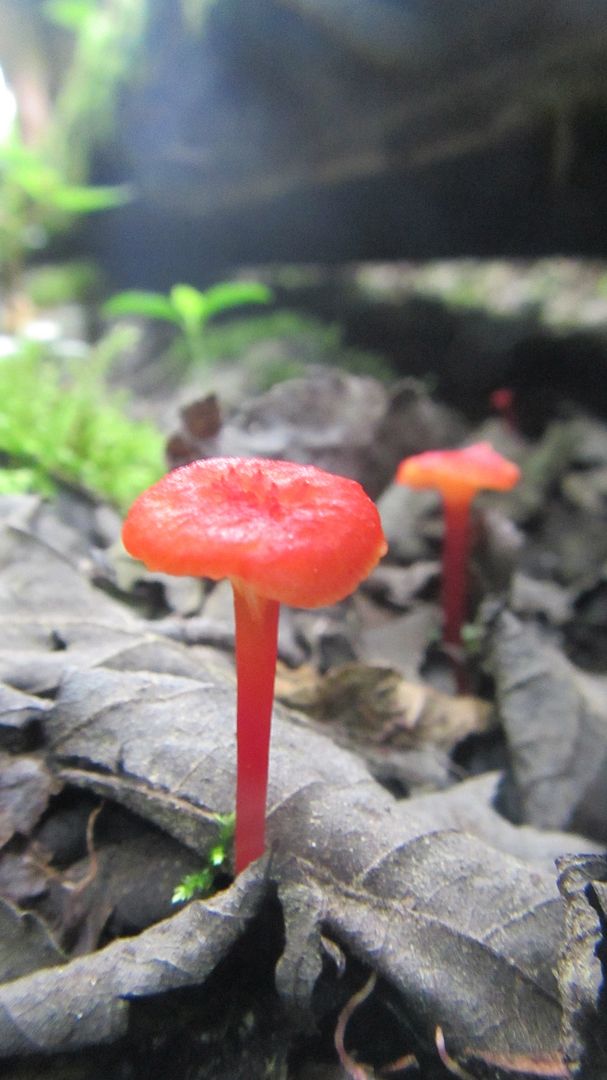 These gorgeous goblet waxycaps were abundant as we neared the bog. They seem to love the peat moss habitat.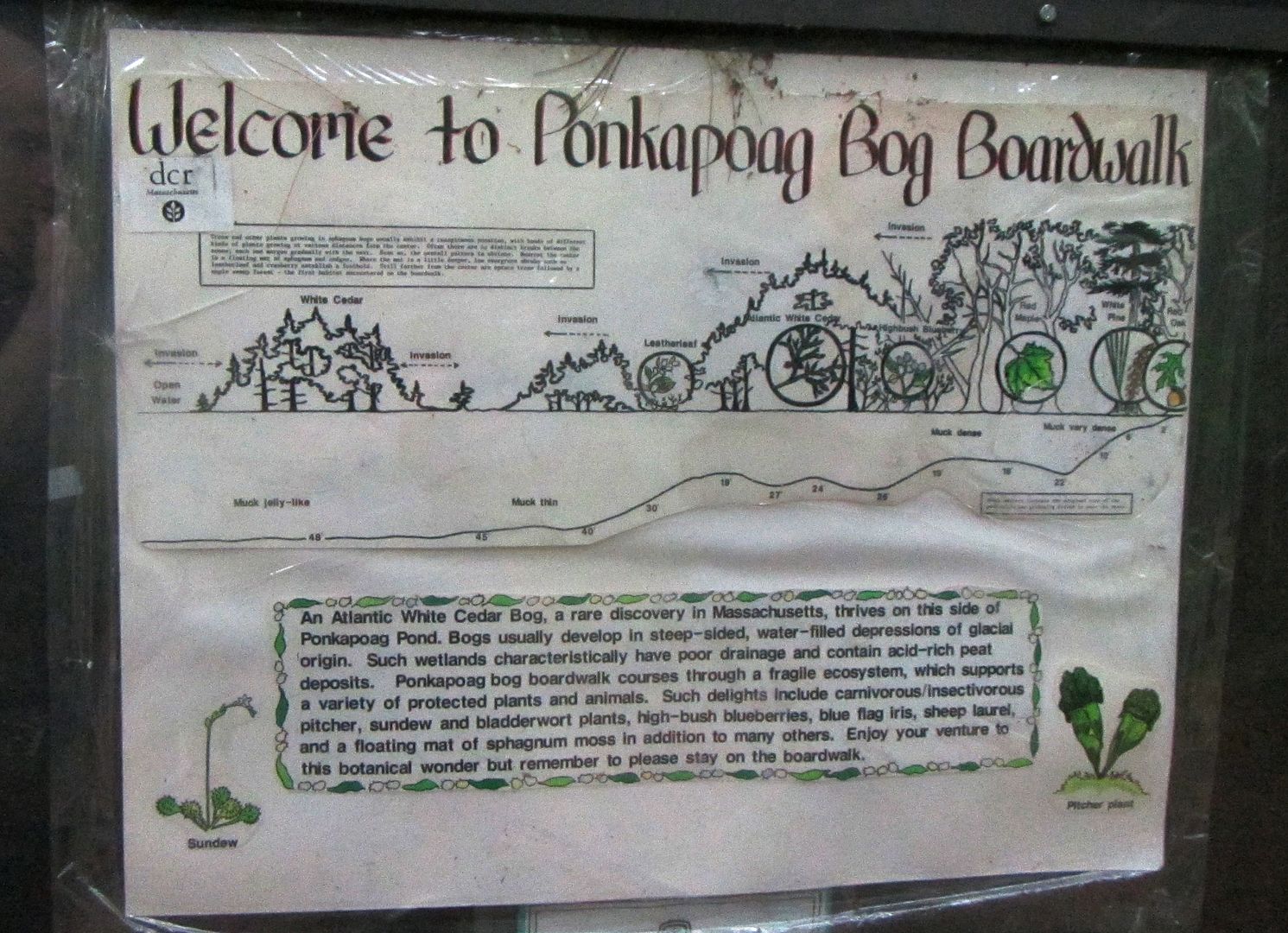 This white cedar bog is a rarity in our area; a very special ecosystem. My friends were right to be horrified that I hadn't been here yet.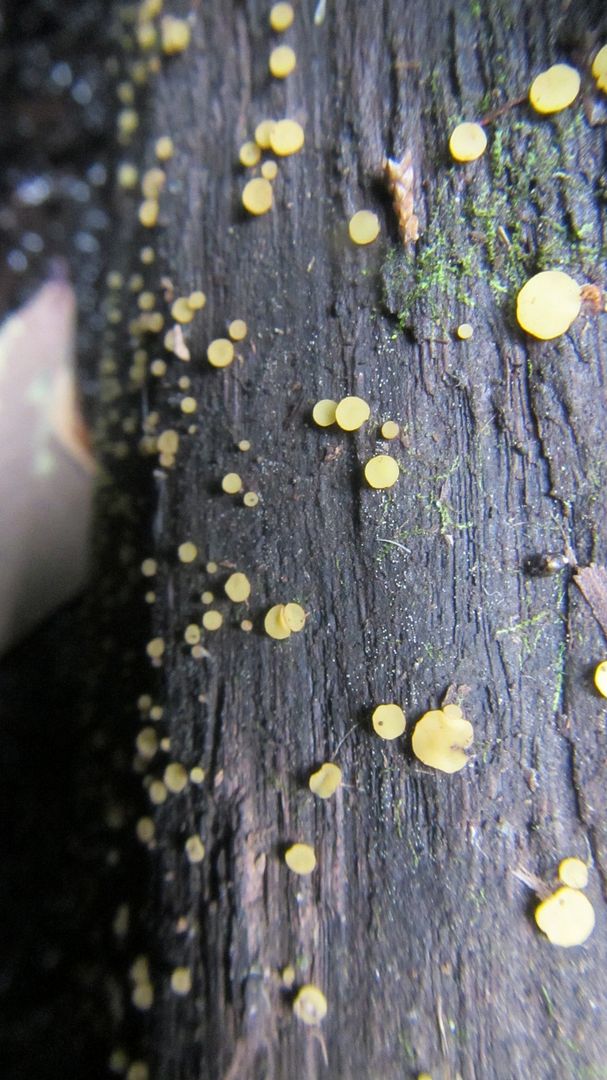 The boardwalk was well above the moist ground but sometimes the water level tops the wood. Here a wet log at the base of the boardwalk is studded with lemon drop mushrooms
Bisporella citrina
.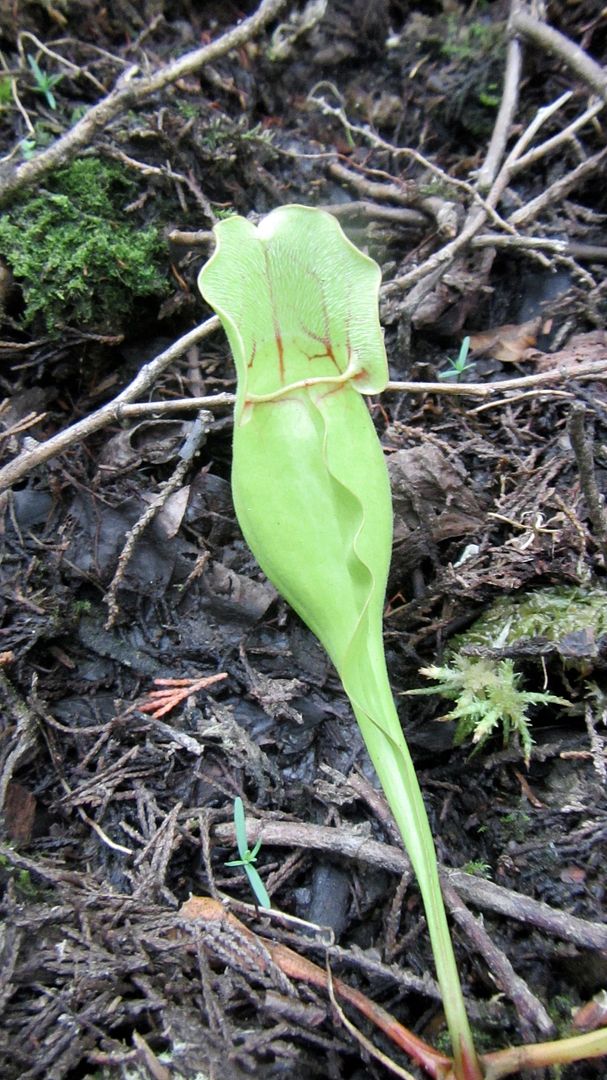 And then, one of the things that makes this bog so very special, is the presence of carnivorous plants. This pitcher plant was the first one I've ever seen in the wild. I am stunned that it is in Massachusetts.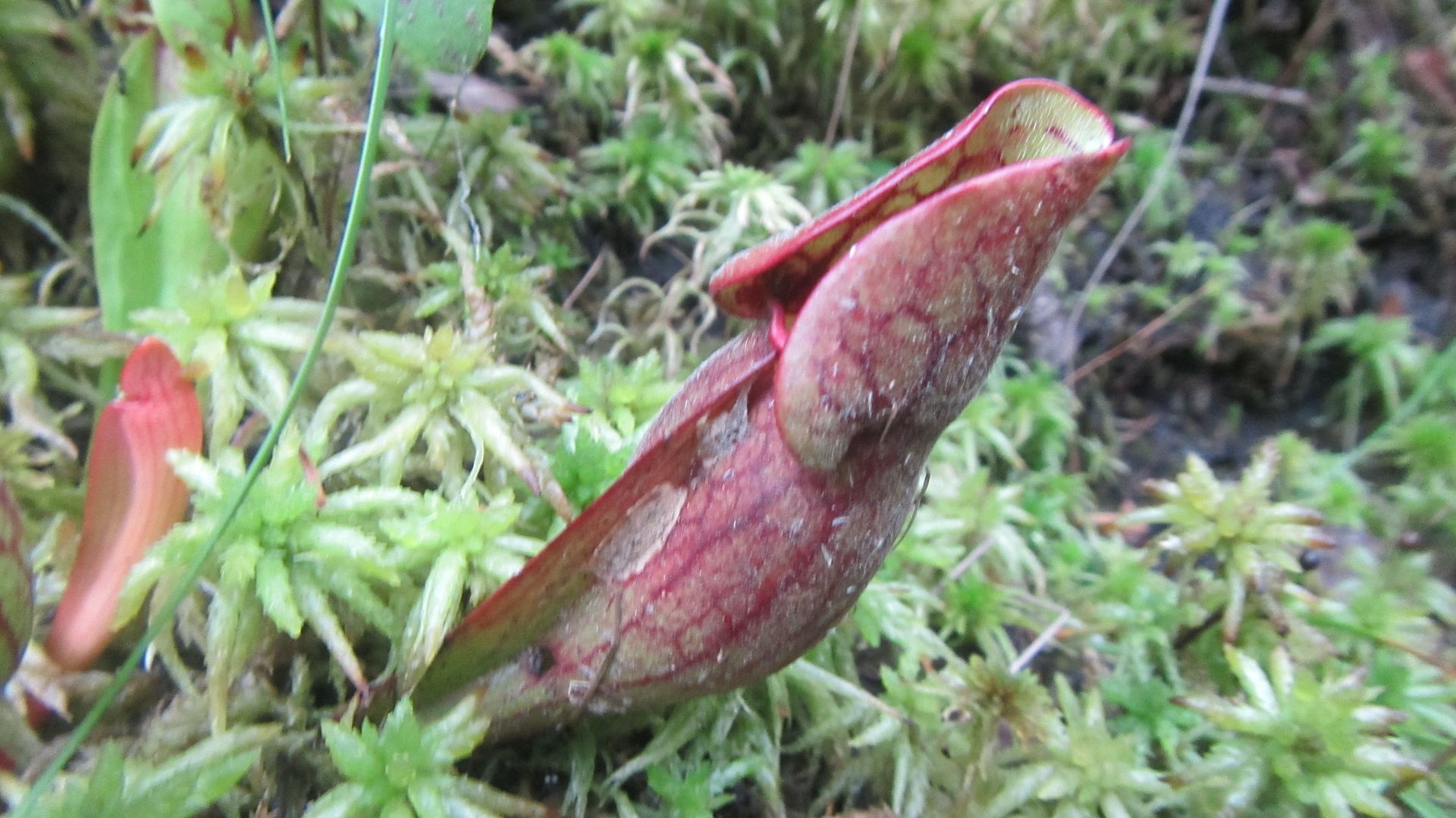 There were dozens of them, every direction we looked in the bog.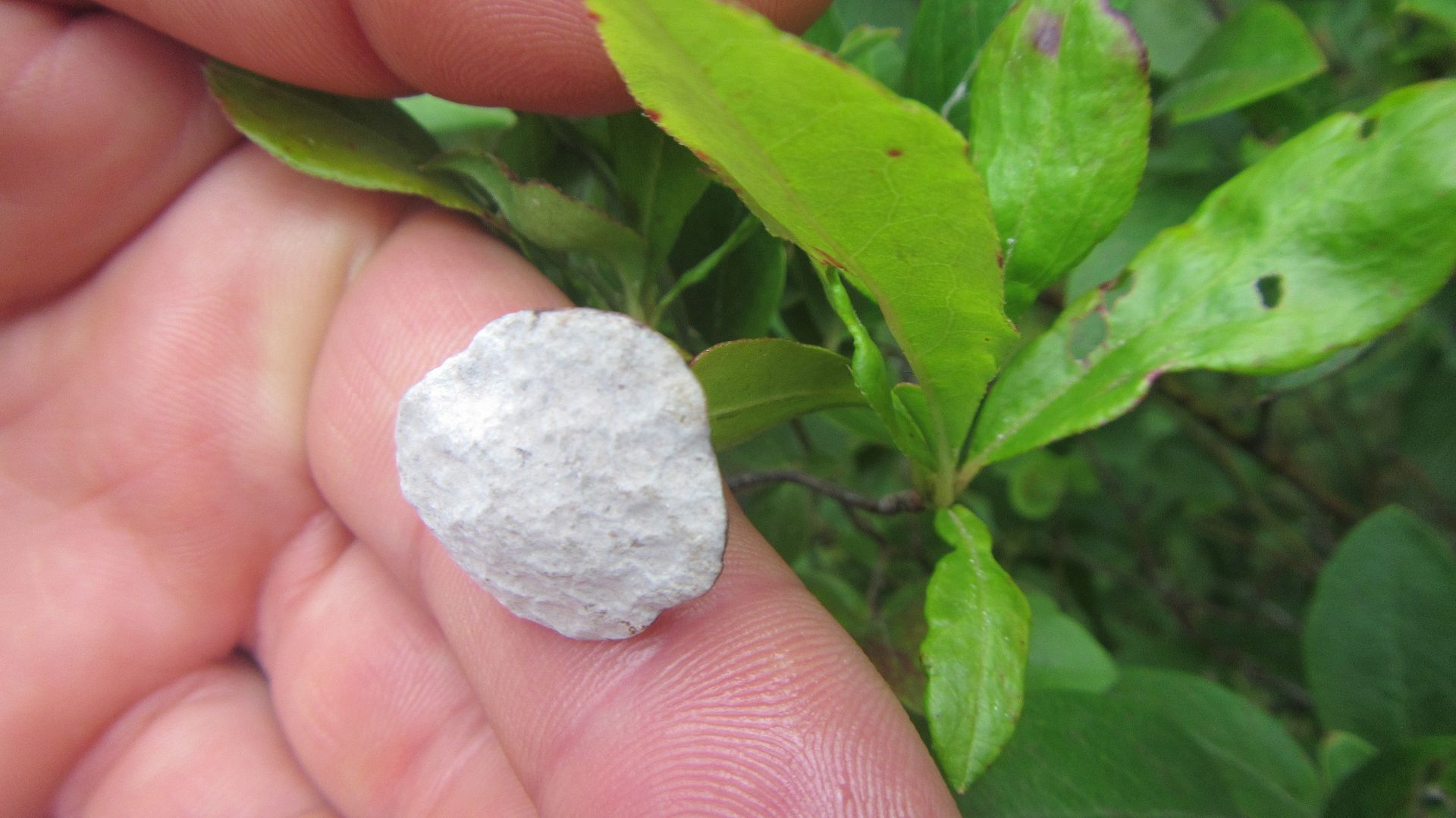 Swamp azalea lines the boardwalk, and many of them are decorated with these white galls, made by the fungus
Exobasidium vaccinii
.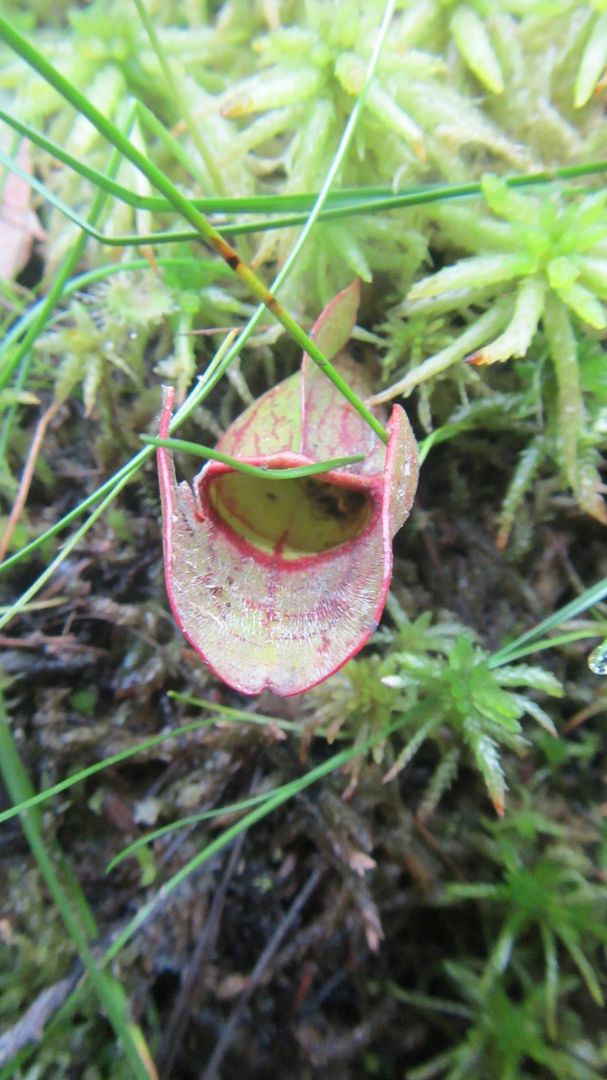 There was much discussion about the varying amount of red versus green in the pitchers and sundews.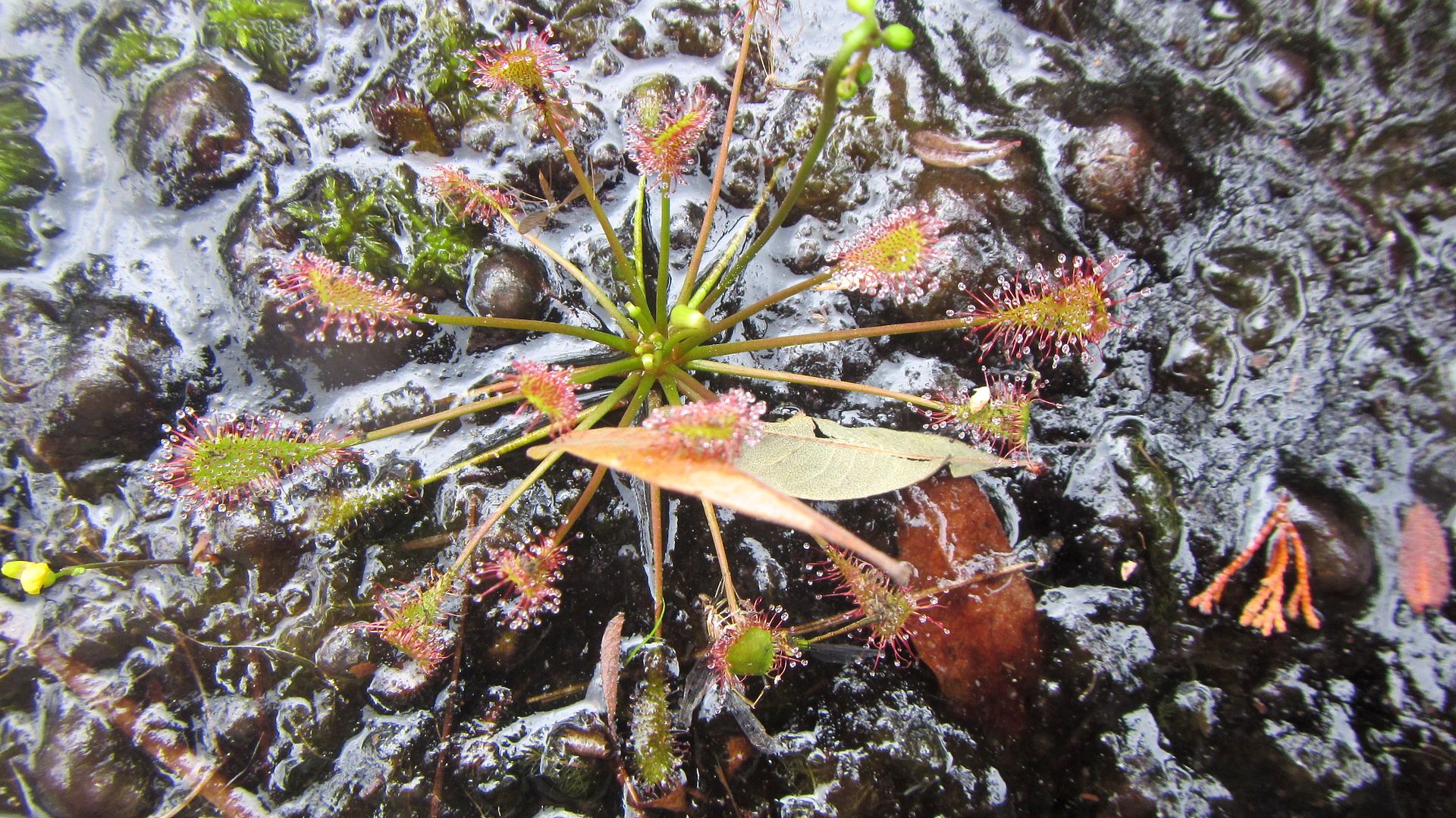 There were thousands and thousands of sundews, and many of them were in flower.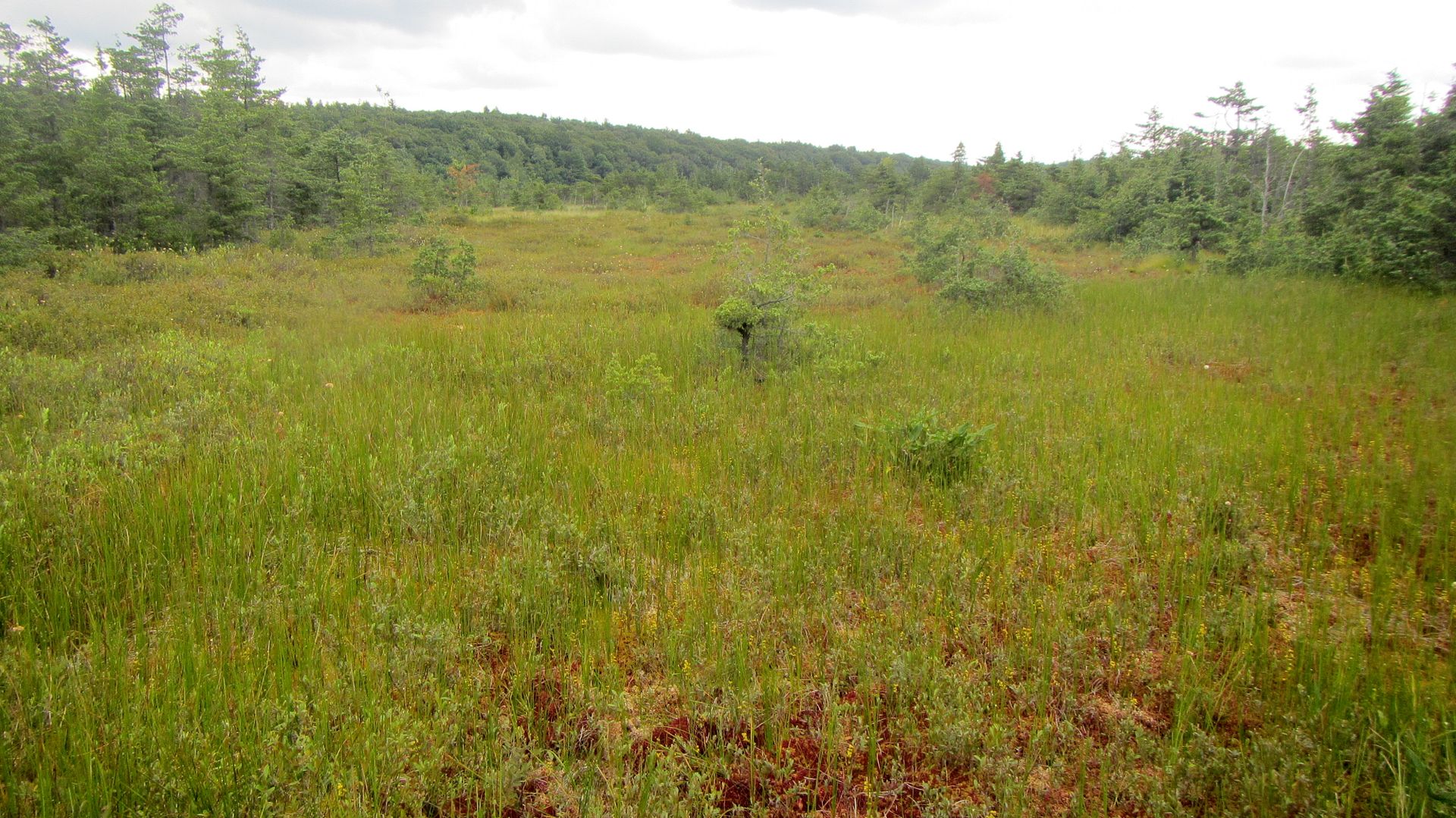 The landscape opened up at one point, looking very subarctic--reminds me of Greenland or Alaska, while someone else said it looked just like Finland.
It surely looks like no place I've ever seen in Massachusetts before.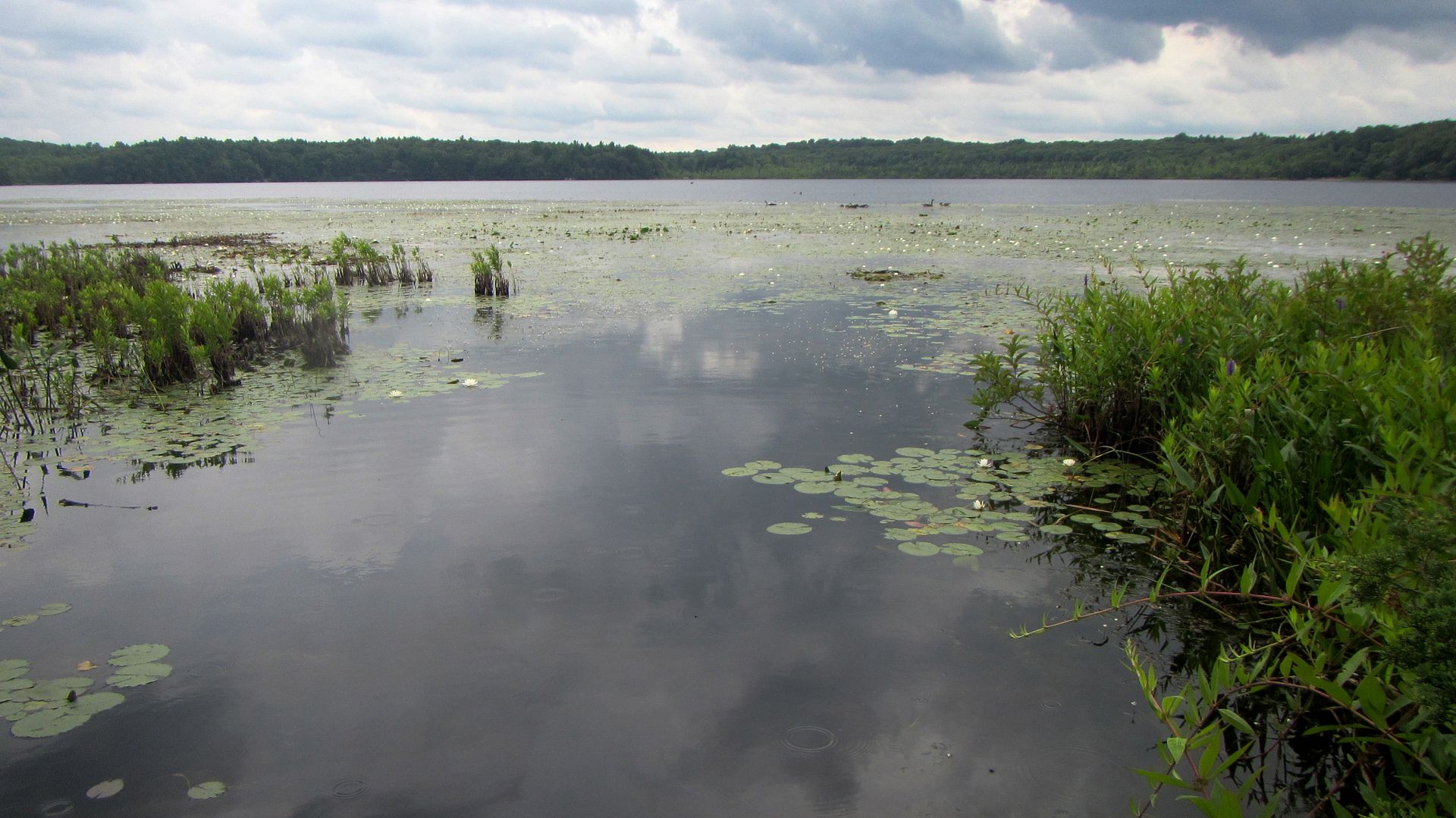 The boardwalk ends at Ponkapoag pond itself. Barn swallows were hawking insects at the surface. The silence here,
so close to the city
, felt sacred.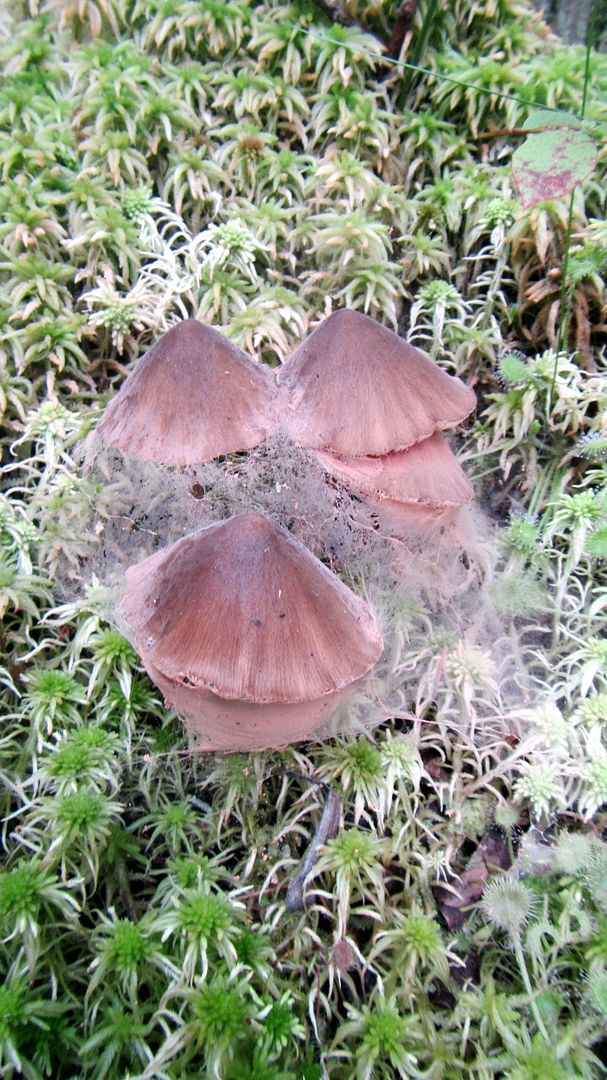 A spider built a web on these mushrooms, preserving a puff of brown spores.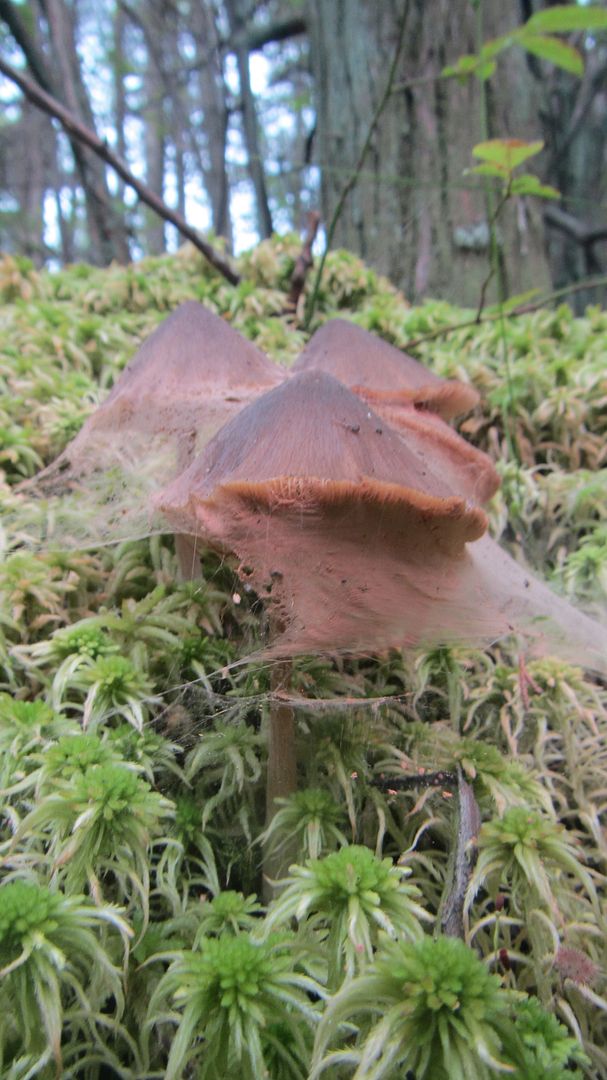 Better than a spore print!
Thunder began to roll as we came back along the boardwalk. Just as we stepped out of the bog back into the forest the sky opened up and we walked back to the cars in a downpour. The group of nine scattered into three groups according to how quickly we each wanted to get out of the rain.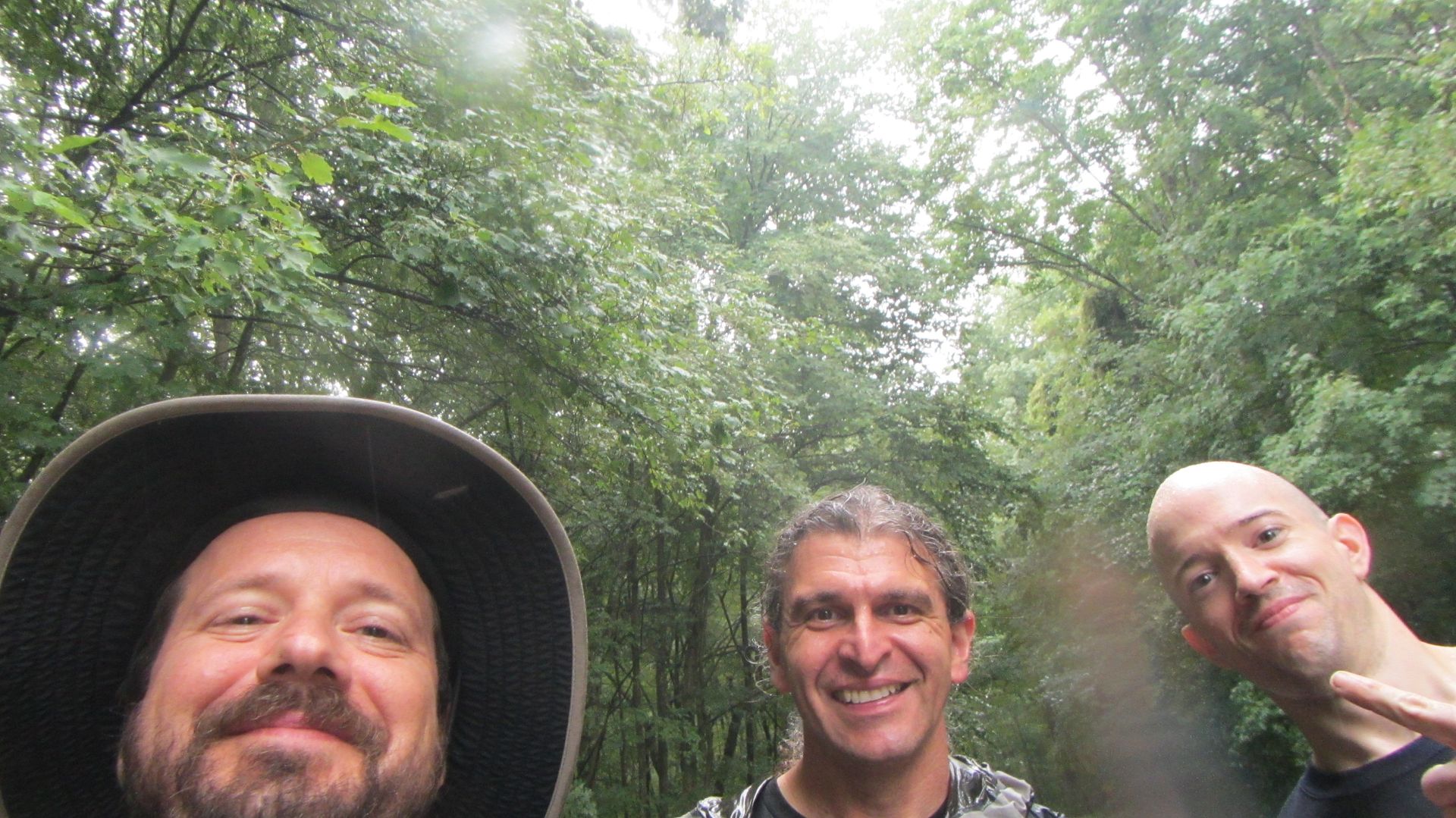 So our group selfie is only a third of the total, but it's pretty epic.
Current Music:

Monster Magnet - Powertrip
Latest Month
December 2016
S
M
T
W
T
F
S
1
2
3
4
5
6
7
8
9
10
11
12
13
14
15
16
17
18
19
20
21
22
23
24
25
26
27
28
29
30
31