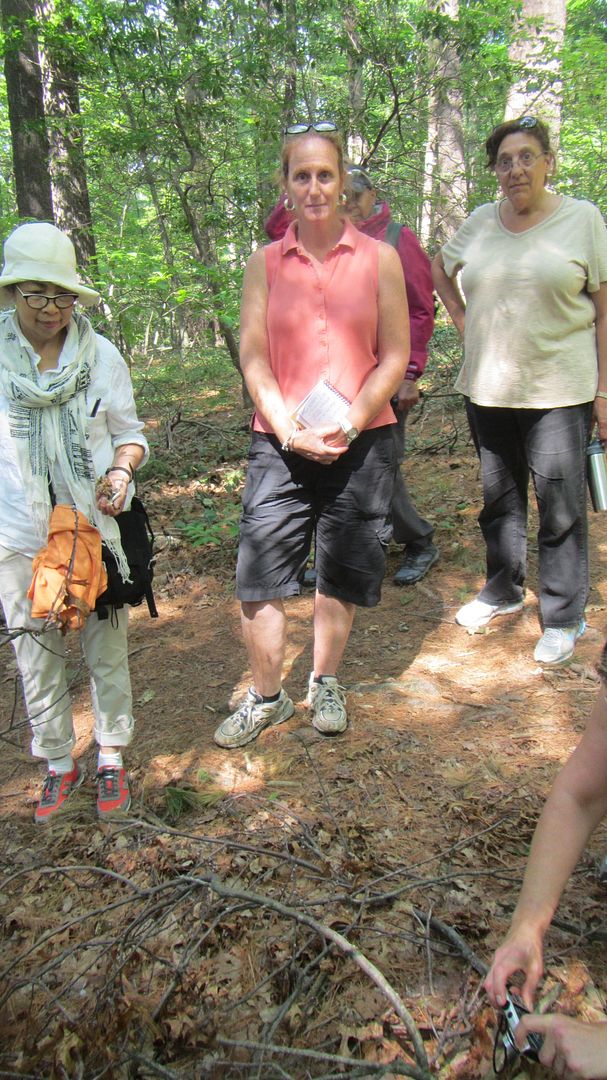 Here's half of my mushroom class from last Sunday. I'm getting less shy about saying, when my alarm goes off, "it's three o'clock, I'm going to take a picture then we should head back--if you don't want to be in the picture let me know!"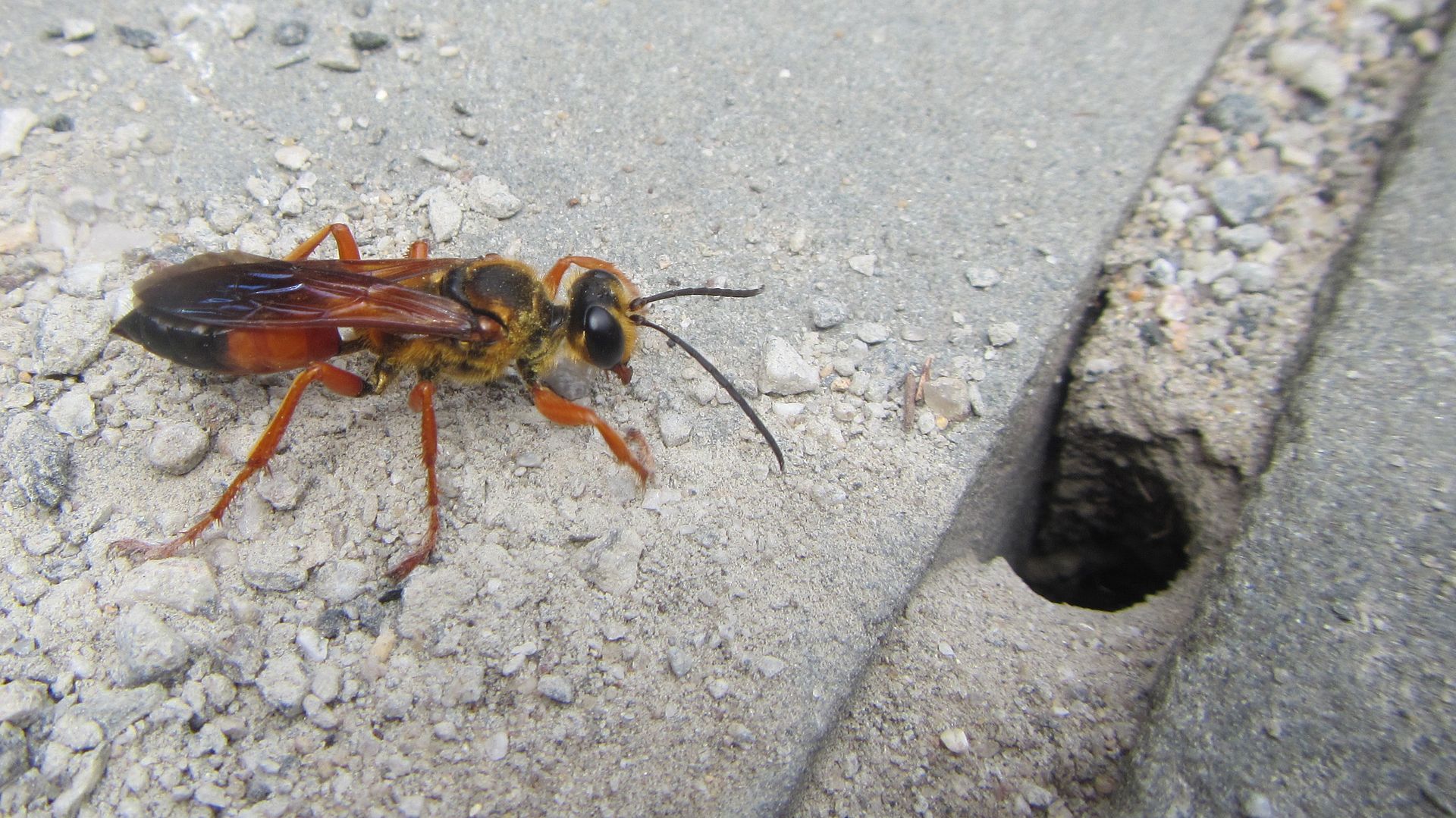 While I was in the Mass Audubon gift shop the staff was talking about wasps by the entrance. I said "Oh, I want to see!" I told them this was a great golden digger wasp and that she would go get a katydid to put in this hole and then she wouldn't be by the front door any more.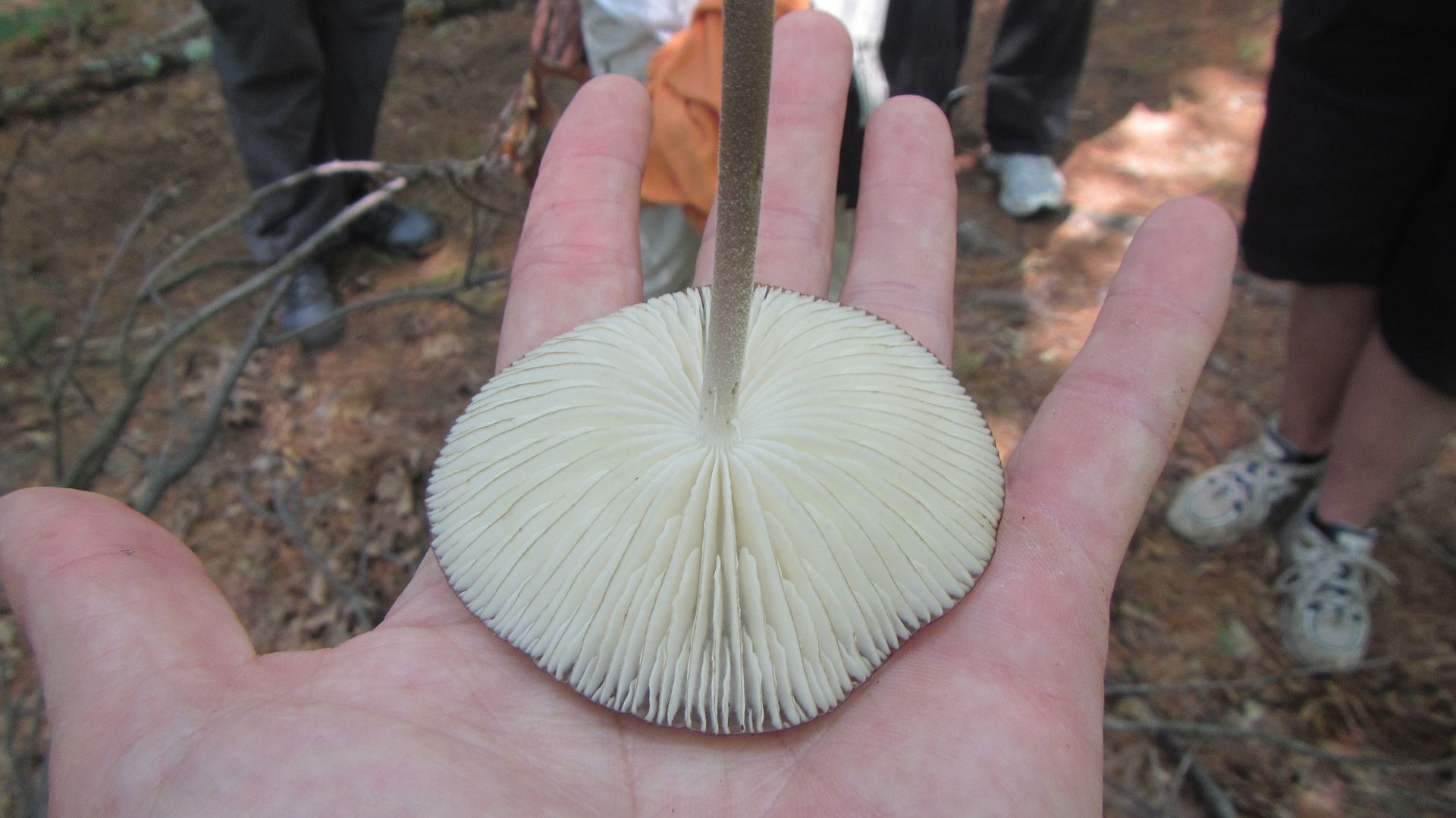 This mushroom totally stumped me. Gray-brown cap, close gills, very fibrous stipe, growing from the ground in the red pine forest. I took it home and it produced white spores. Still a mystery.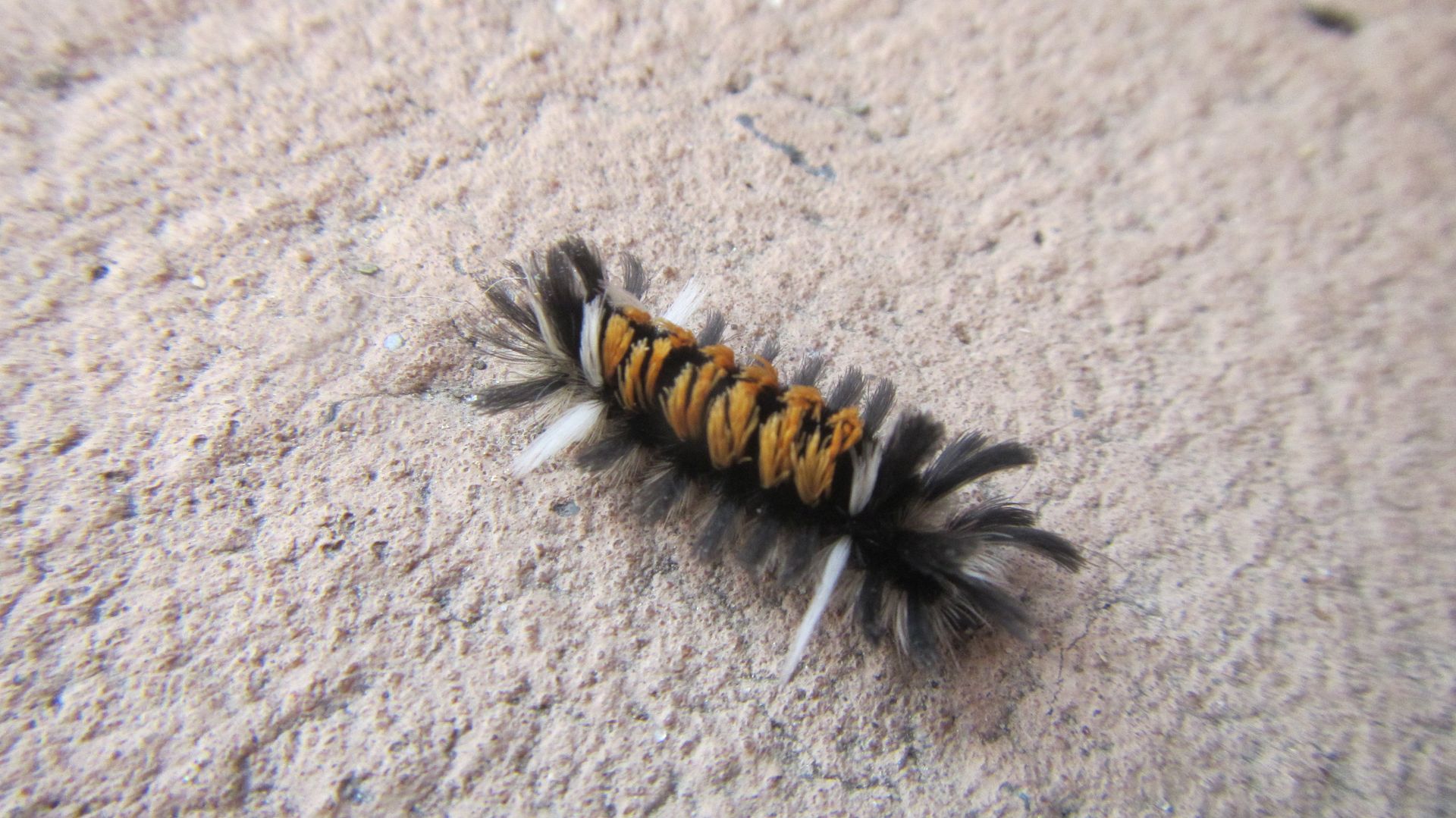 After the class I was loitering in the farm stand when I heard a family talking about a bug. I butted myself in and told them it was some kind of tussock moth caterpillar, and that the coloration was a warning not to touch or eat it. A little bugguide research shows that it's a milkweed tussock moth
Euchaetes egle
.
Current Music:

Stereolab - Fruition
Latest Month
December 2016
S
M
T
W
T
F
S
1
2
3
4
5
6
7
8
9
10
11
12
13
14
15
16
17
18
19
20
21
22
23
24
25
26
27
28
29
30
31