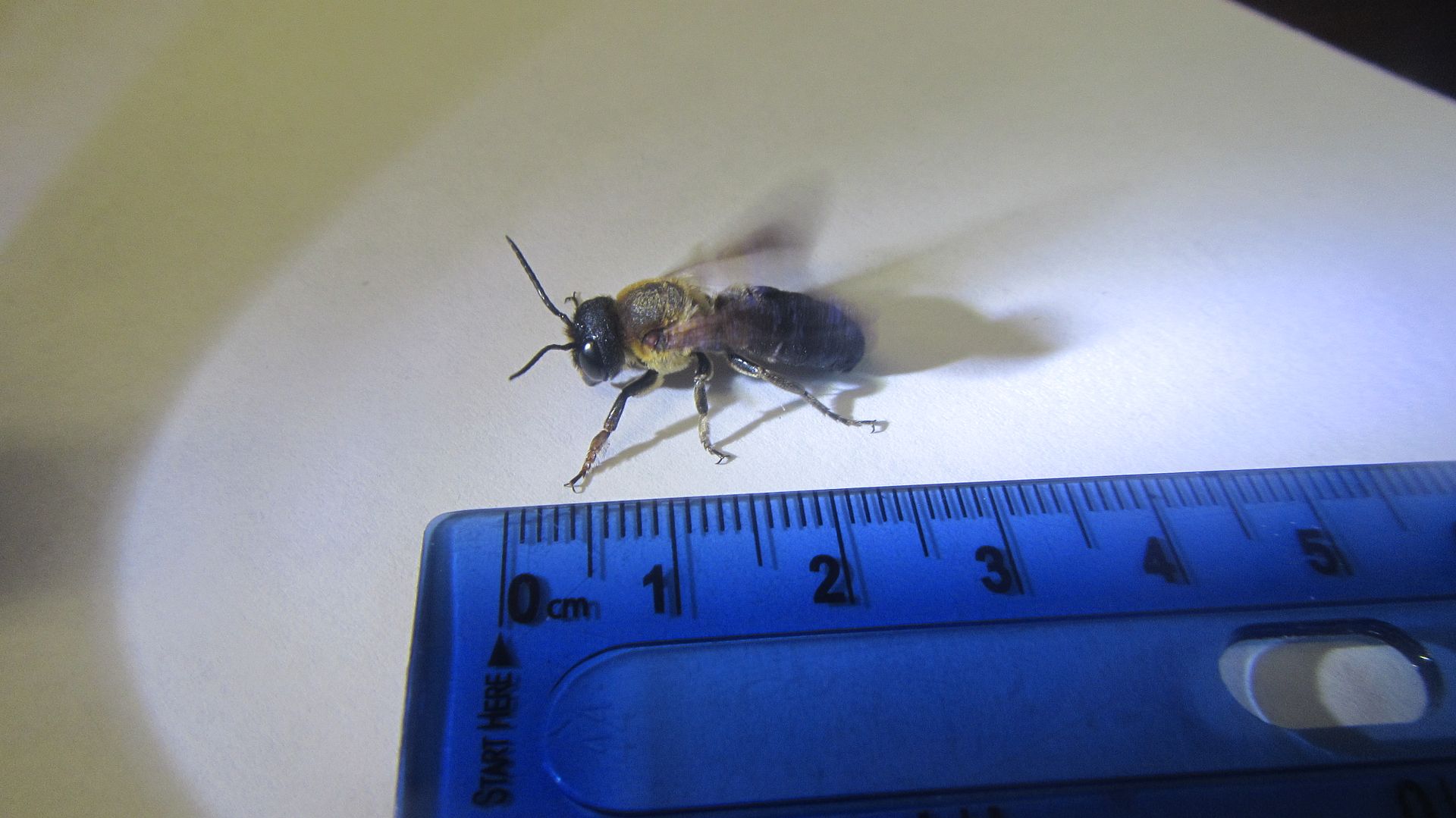 I got a radio call early Monday morning that there was a "yellow jacket issue at the Organic Garden Shed." I grabbed my can of Wasp Freeze and hopped on the bike to go check it out. When I got there, there were no yellow jackets anywhere, but there were several large bees flying around. I caught one with an insect net and tossed it in the fridge, to slow it down so that I could identify it.
I'm reasonably certain that this is a male
Megachile sculpturalis
, or giant resin bee. This species is a relatively recent introduction from Asia. The males engage in aggressive posturing at potential nest sites--mainly empty carpenter bee nests. What my coworker mistook for a dangerous situation involving scary wasps turned out to be a big show being put on by male bees who are completely stingless.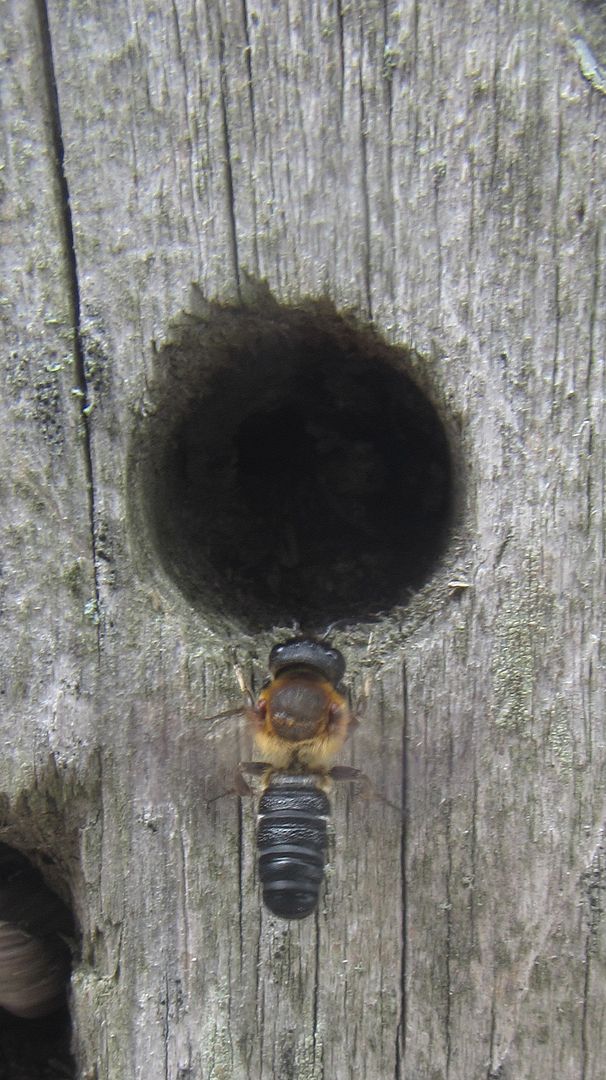 As it turned out, later in the day I found the same kind of bee near the concessions area, staking out a hole in a fencepost. I knew this was completely harmless, but that it would result in a lot of frayed nerves from people trying to pass by to get chicken fingers. I jammed a couple sticks in the hole to make it a less attractive nest site.
Current Music:

PossumHaw - Split Rail
Latest Month
December 2016
S
M
T
W
T
F
S
1
2
3
4
5
6
7
8
9
10
11
12
13
14
15
16
17
18
19
20
21
22
23
24
25
26
27
28
29
30
31