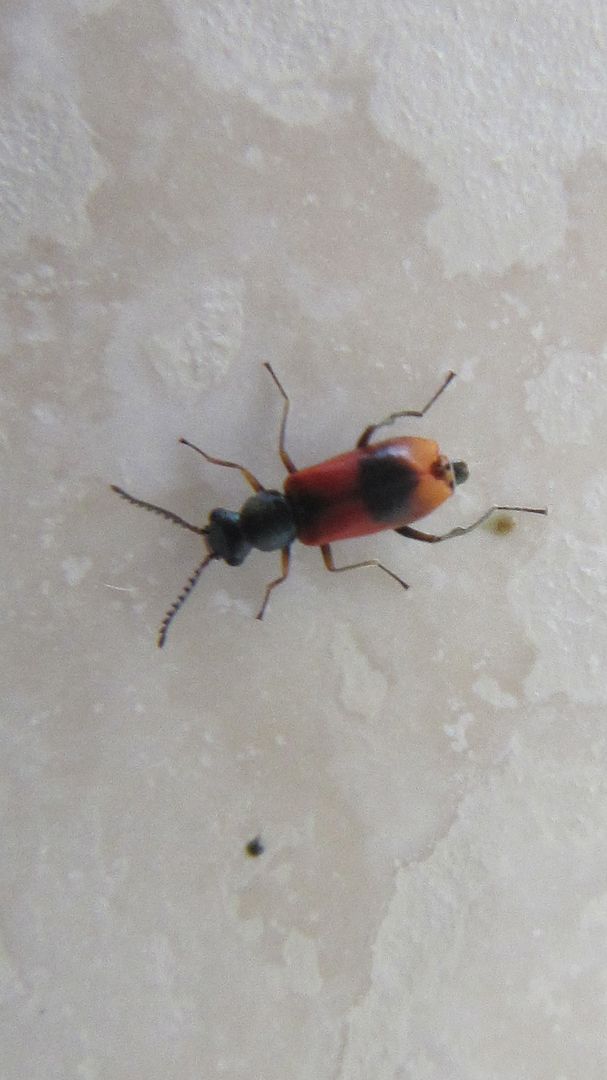 I get that most people don't like it when they find an insect or spider in their shower. You're naked, you've taken your glasses off, you're as vulnerable as you get, suddenly you have to deal with a bug. My reaction was, "Oh god, yes! I better go get my camera!" It's been such a long winter--cold and snowy with insects all hidden away for months--that I was honestly delighted to see this tiny beetle on the shower wall. This one looked a little familiar to me--it's shape and colors look very much like the
scarlet malachite beetle
I found in the yard back in June of 2012.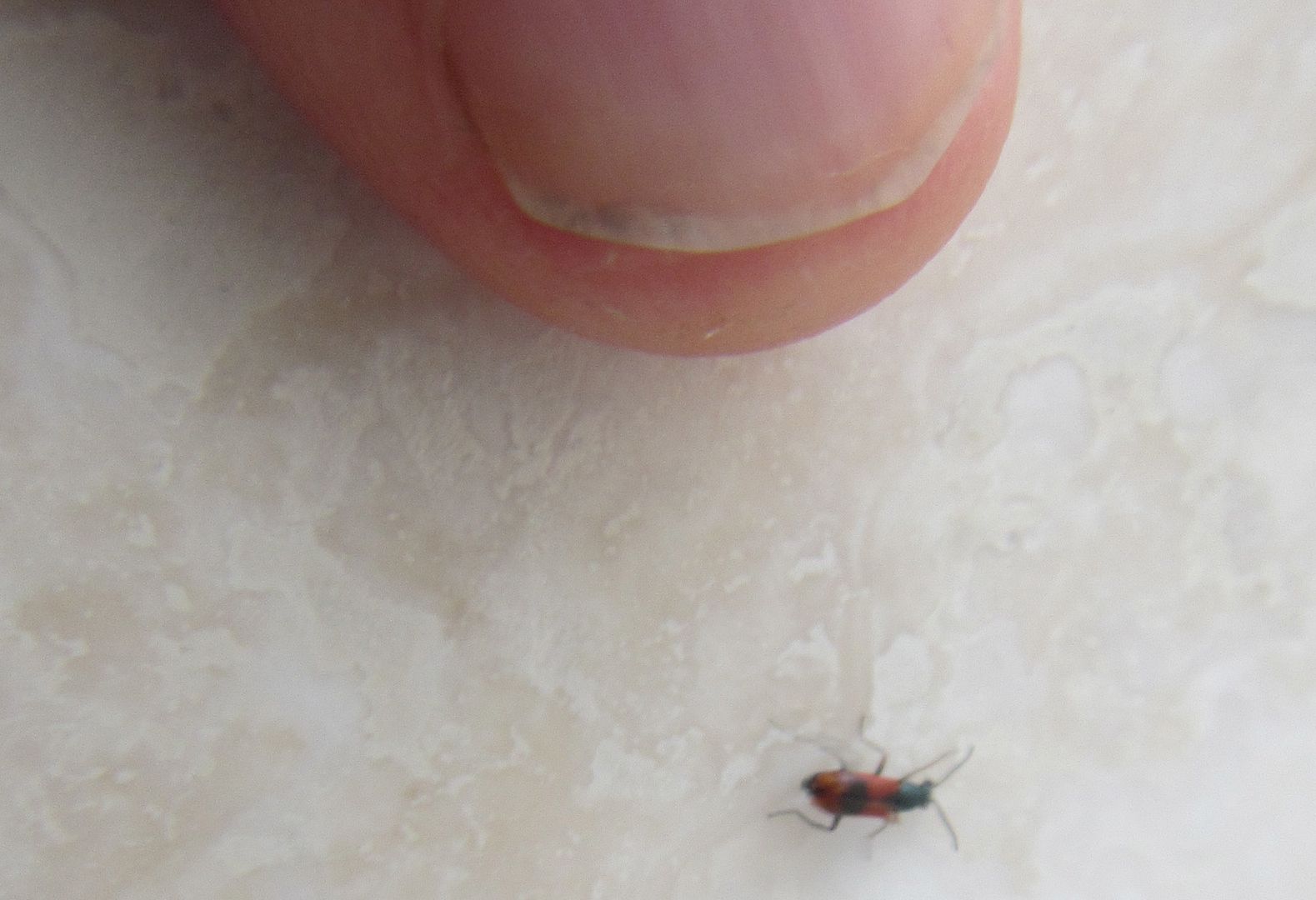 Only this beetle was a fraction of the size of its larger cousin. It turns out that this is
Anthocomus equestris
, in the Melyridae family of soft-winged flower beetles, in the same subfamily Malachiinae as the scarlet malachite beetle. This one appears to have no common name, however, aside from "soft-winged flower beetle" among many of its relatives. Also I can't find the origin for the scientific name, which seems to mean "Mounted flower-enjoyer." Flower-enjoyer makes sense, since these beetles are found on flowers, probably eating pollen, but the "equestris" business confuses me--chivalrous? on horseback? Dunno.
Like the scarlet malachite beetle, this beetle is a Eurasian import--insects from that continent had several millennia of practice living among humans and their buildings, and are often brought to our continent without the predators and parasites that keep them in check. Therefore, when a North American finds a small arthropod in their house there's a better than even chance that it's a species from across the pond.
Current Music:

Firewater - This is my Life
Latest Month
December 2016
S
M
T
W
T
F
S
1
2
3
4
5
6
7
8
9
10
11
12
13
14
15
16
17
18
19
20
21
22
23
24
25
26
27
28
29
30
31