BLOGGING: if I can get god damned photobucket to work, I'll resume taking pictures of urban nature and dogs and public art and other things that make me happy, and post them here. And tumblr and probably facebook too.

NATURE WALKS: This continues to be vital--get out there, take pictures, talk to people about what we're seeing, blog about it, watch the seasons change, drink in life and nature.

PODCASTS: I kind of have two now: Species of Least Concern, which is about urban nature and such, and Doc Talks, which is conversations with my dad. I have other ideas too, the limiting factors are my own damn laziness, and the fact that it costs money to upload and store these things. I'm on soundcloud at the moment.

MUSIC: I love music and I wish I made some. It's kind of easy to make on GarageBand. It will be terrible, but I should just do it. No one needs to hear it. I'm better at coming up with titles than anything else--two songs that need to be written include "Kill the Nazis" and "White People Get Your Shit Together."

CLAY: My most persistent fantasies involve making stuff out of clay--I have an airy comfortable studio, Alexis throws beautiful pots and vases, and I make monsters to stick on them. I do not have a studio or a wheel, but I do have a box of Sculpey and I should get back to making monsters with it.

BATTLE VEST: I have no need for a battle vest, a piece of denim armor covered in buttons, patches, spikes, and bones. And yet I keep making one, in my imagination. I blame @KatieAaberg. I have a shit ton of patches and buttons, all I need is the vest and the ability to sew. It would be good to know how to sew. It would be fun to resume collecting bones, too.

Other things: I dunno. I'm writing this with an overcaffeinated brain during a break at work. The above items were making my mind itch, but I'm sure there's other stuff that I want to be creative with that I'm not thinking of right now. Also I ran out of anti-depressants two days ago so I should probably deal with that.
So, much of 2016 was terrible. I won't go into why, you either agree with me or you think the chicago cubs are more important than america. So much death and heartbreak, and my response has been to drink way too much, eat garbage, and scroll down my tumblr page with a dead look in my eyes. In an effort to become a healthy productive member of the Resistance, I am making this post to remind myself that creativity is the animating force of humanity, and that making an effort to be creative--even if that output is terrible, and much of it will be--will make me feel like a better human.
Current Music:

Fiona Apple - Sleep to Dream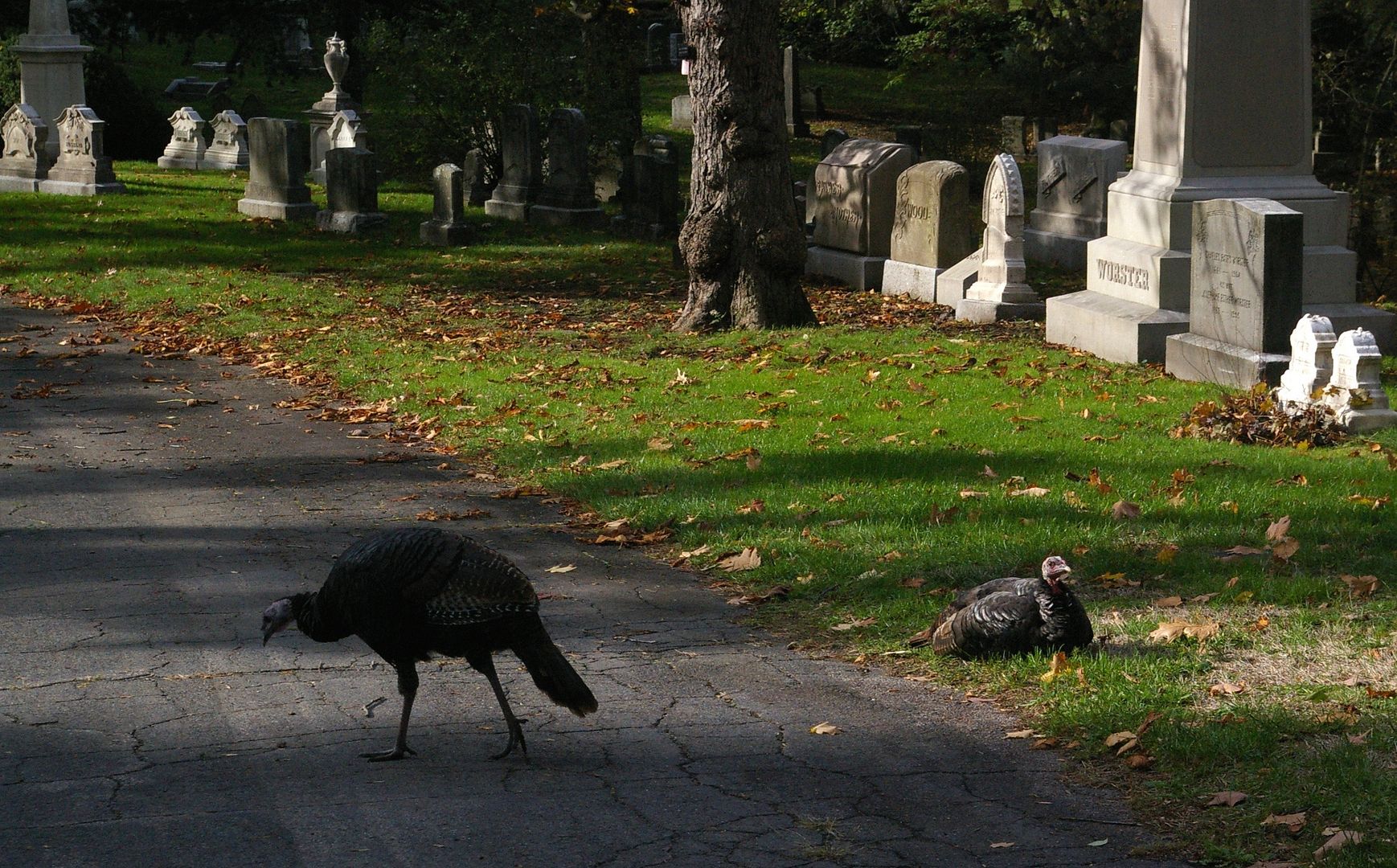 The day before Halloween we had an Urban Nature Walk at good old Mount Auburn. Among other things, we saw North America's most massive bird species.
(
Read more...
Collapse
)
Current Music:

Kyuss - Gardenia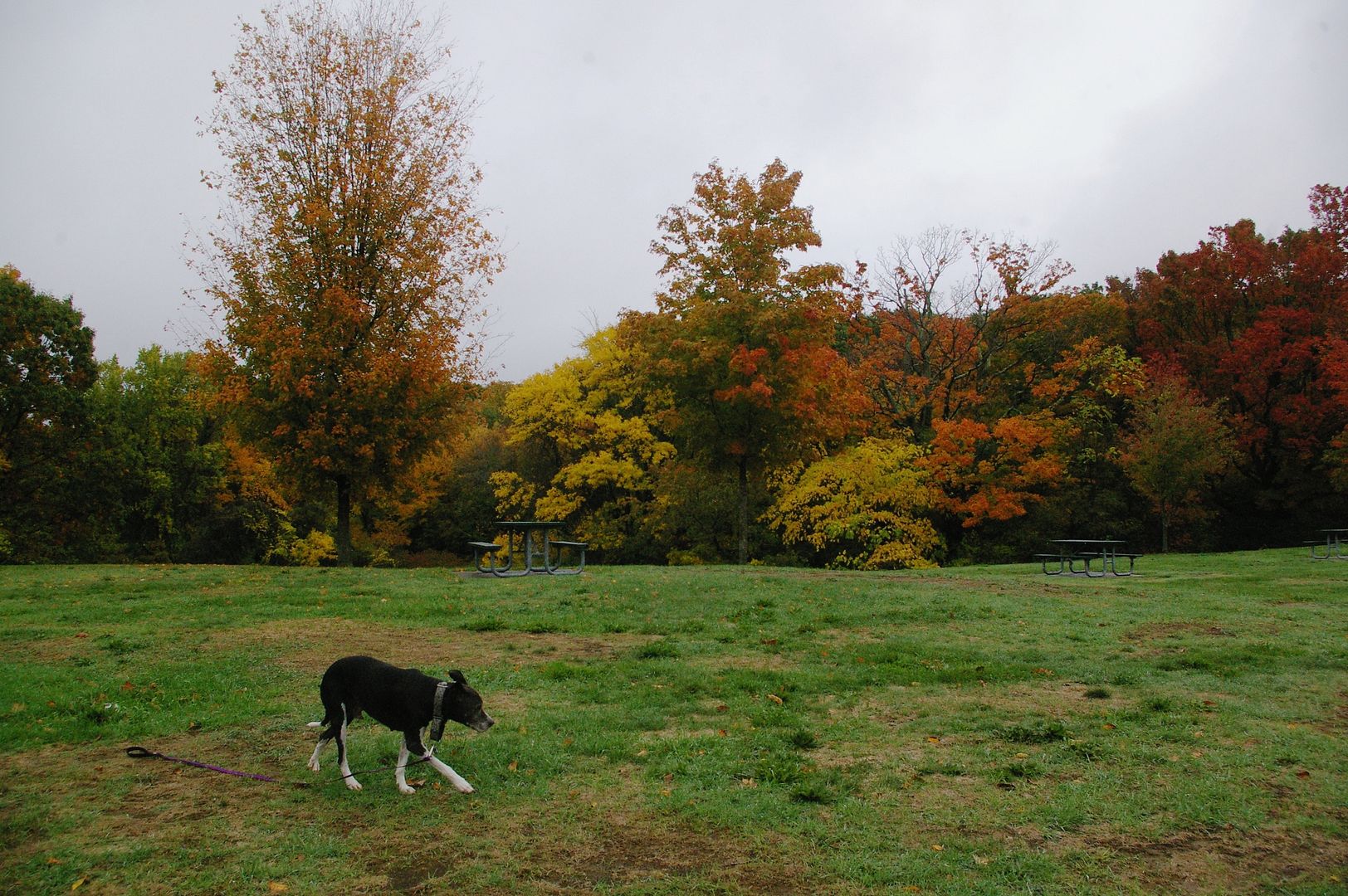 I decided on a bit of a whim to do an Urban Nature Walk in Franklin Park. I took Charlie. We met one other walk participant there. I was there to find mushroom species for the Franklin Park Biodiversity Project.
(
many more pics
Collapse
)
Current Music:

Jungle Brothers - Feelin' Alright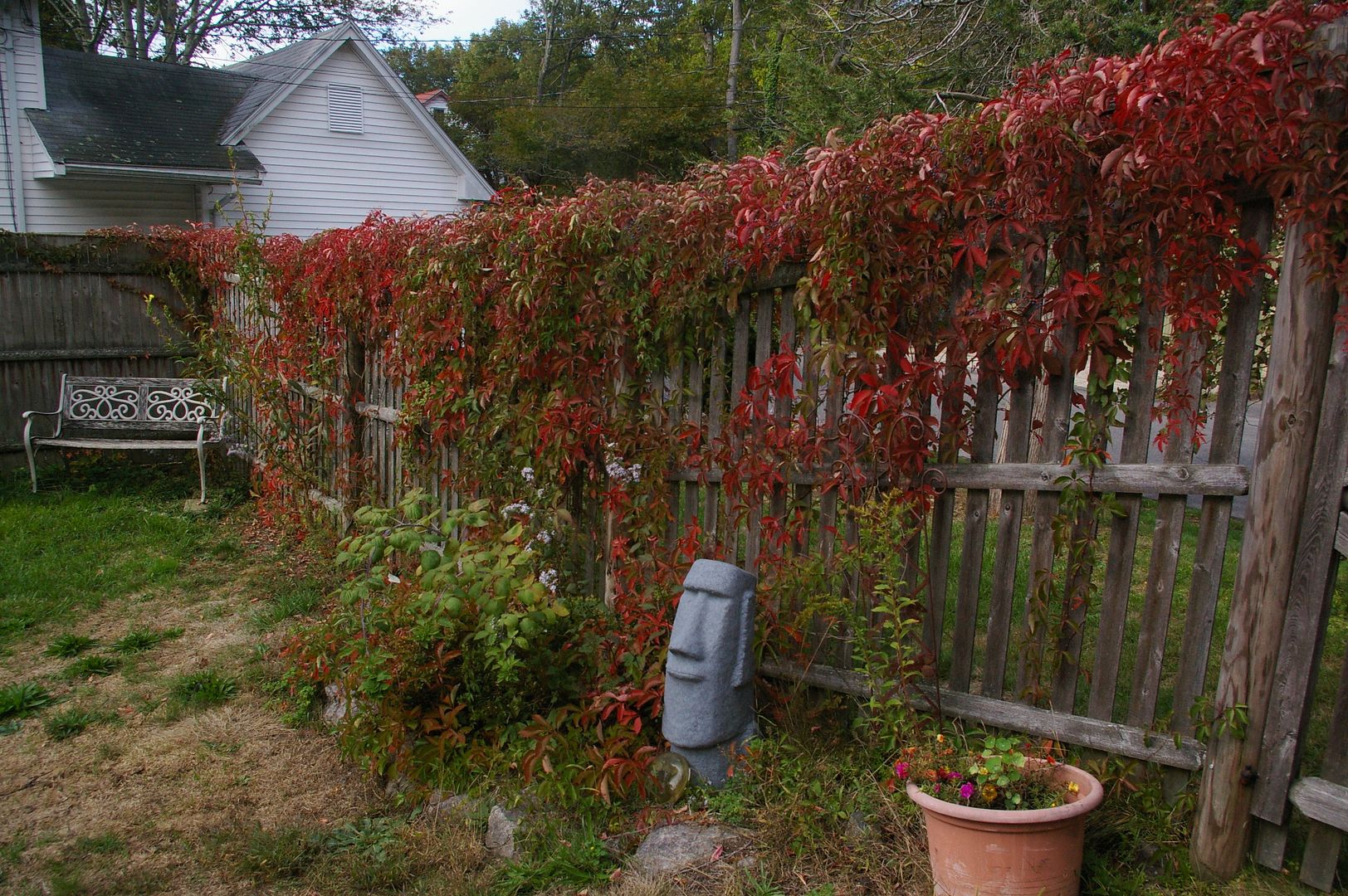 Turns out there's some nice fall color a short walk from the front door.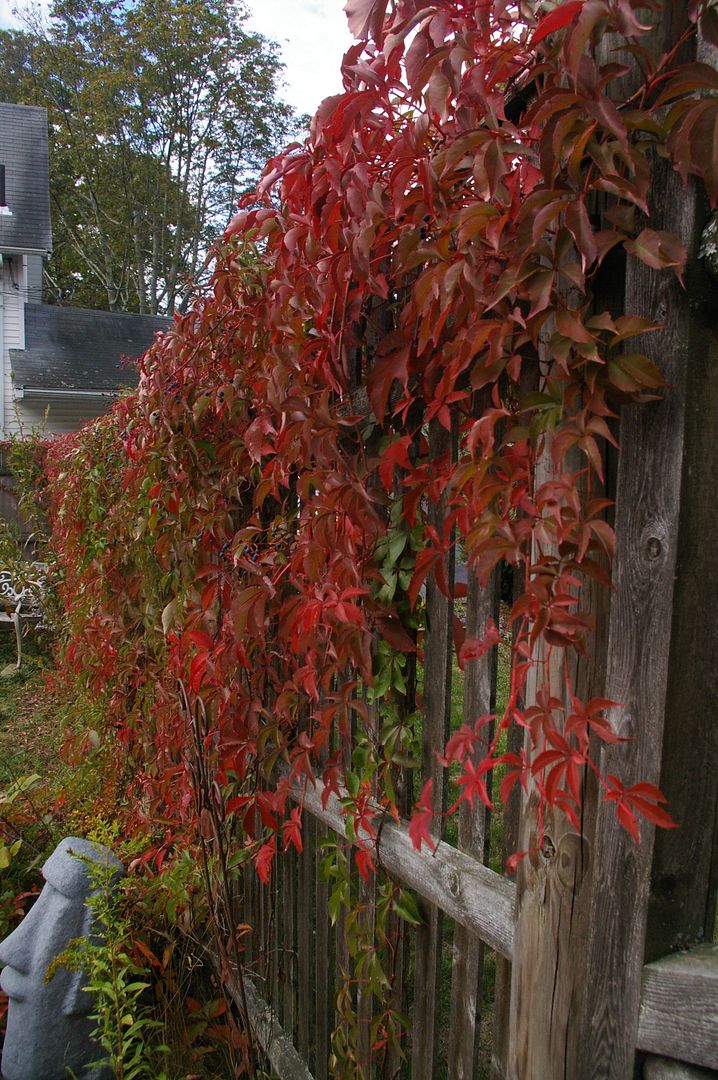 Current Music:

Iron Horse - Think About You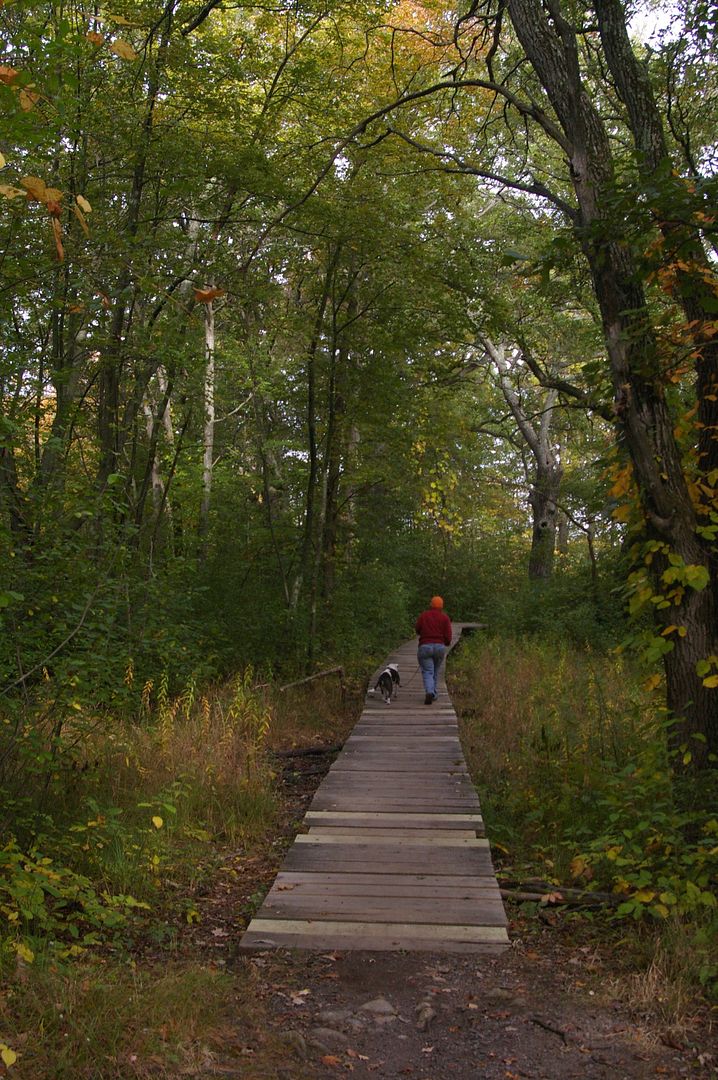 On October 8th, we went to Cutler Park.
(
Read more...
Collapse
)
Current Music:

The Coral Sea - Yesterday Tomorrow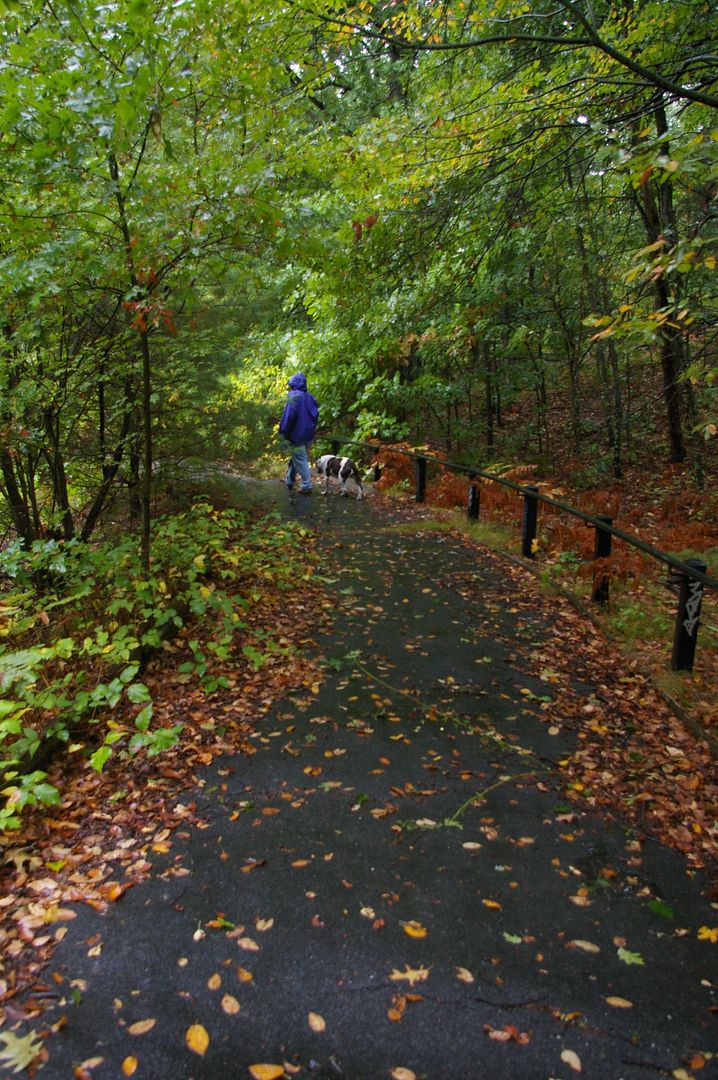 I got some pictures off my camera today, from a walk we took the first weekend of October. As it turned out it was one of Maggie's last walks, so I'm glad I captured it.
(
14 more pics
Collapse
)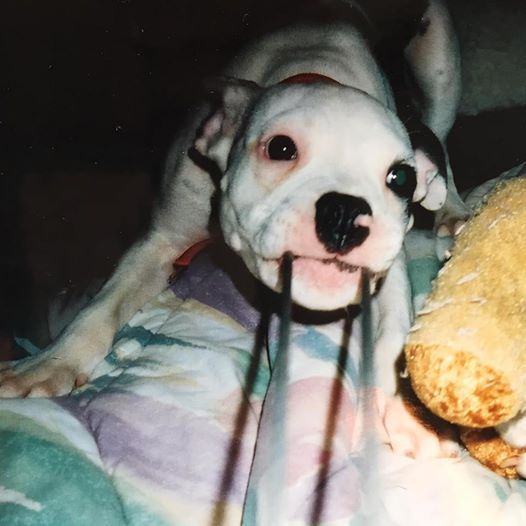 When we first got Maggie she was 16 pounds and cute as the dickens. Here she is, 13 years ago tugging on the cord of a non-digital camera.


You see, critics of the pest control industry are right about one thing: they're in it for the money. But their business model isn't "conceal the fact that cinnamon works as a mild insect repellant so that we can sell more bug spray." Their business model depends on developing and selling products that work as directed, and marketing them effectively. They know that some common substances like boric acid are effective—but instead of ceding the market to the laundry detergent folks, they have formulated products that contain boric acid, but that are more user friendly (contain anti-caking agents, or are combined with food-based baits, etc).

If you want to see if a pest control product distributor is serious about selling effective merchandise, look for ultrasonic repelling devices. These are popular plug-in devices that make a sound that humans can't hear that other animals can. They don't repel pests. This has been proven scientifically. If the distributor is selling these then they care more about making money than solving pest issues. Or you could check to see if they sell diatomaceous earth—this is an all-natural mineral substance that (when used properly) effectively kills insects and some other arthropods. It's relatively safe to use around humans and other vertebrates, and is inexpensive. If the distributor refuses to carry DE products, then they likewise care more about the bottom line than serving their customers.

Of course prevention is always the most effective method of combating pests: if your house is clean and tidy, if all of your doors have doorsweeps and your windows have intact screens, if there are no holes in the walls or gaps at the bottom of the garage doors or cellar bulkheads, if you have properly landscaped your yard to keep it sunny and dry, if you have trash cans and recycle bins that are designed properly and removed and cleaned regularly, then you will have very little reason to spend money on either dangerous poisons that threaten your children and pets, or to misuse dryer sheets and mothballs in a misguided attempt to scare away mice, ants, and evil spirits.
The pest control industry is a highly regulated multi-billion dollar global industry. The discovery that vinegar attracts fruit flies, or kills weeds, will not drive them out of business. As with most internet claims, if a helpful hint for pest control sounds too good to be true, it is. A good test of whether a substance or a product is effective at controlling pests is if a major pest control product distributor carries it in its inventory.


This is a speech I give during mushroom walks when there's a lull between cool discoveries. I'm doing a mushroom walk for the first time in a few months this weekend so I could use a refresher, and hey maybe you'll like it too.

1. The mushroom was poisonous. There's a significant number of mushroom species out there that are poisonous. You can't necessarily tell by the way they look, taste, or smell, or by cooking them with silver spoons. The only way to tell is to positively identify the mushroom, to species or at least species complex. It's a difficult skill that can only be developed though study and especially experience. When in doubt, throw it out.

2. The mushroom itself wasn't poisonous but it grew somewhere that provided some poison that the fungus put in the mushroom. There are some perfectly edible mushrooms out there that become sickening when they grow on Eucalyptus or Pine. There is one case I know of where a morel hunter gave himself heavy metal poisoning by collecting and eating lots of morels that all happened to be growing in old apple orchards that had been treated with Lead Arsenate decades earlier. Some people avoid collecting mushrooms along roads or railroad tracks for fear of fuel additives and other contaminants.

3.The mushroom wasn't poisonous until you had booze with it. There are a few kinds of mushrooms that are considered edible but when you eat them within some time after (OR BEFORE) drinking alcohol, the reaction can make you sick. The anti-alcoholic drug Antabuse works the same way. Also, alcohol is a known poison, so if you drink more than you are used to you can make yourself sick—just because you happen to throw up mushroom fragments doesn't mean the mushrooms are the culprit. If you are trying a new wild mushroom that you have positively identified, don't have booze at the same time.

4.You are allergic. Some people are sensitive to some species of wild mushroom that are considered edible. Don't try more than one new wild mushroom at a time. Did I mention that it should be positively identified as an edible species yet?

5. The mushroom is too old. Imagine you found a steak or a carrot in the woods—it just has a little slimy rotten part on it, just cut it off and eat the rest right? An old mushroom is probably growing bacteria, and you have no way of knowing if it will make you sick. Eat only fresh mushrooms that you have positively identified as an edible species.

6. You ate too much. But I had three pounds of chanterelles! The dry weight of mushrooms is mostly chitin, the indigestible polysaccharide that also forms the skins of insects, the beaks of squid, and the horrible mouthparts of some parasitic worms. If you load your stomach with it, it's as if you ate a heaping casserole of shredded newspaper. Also keep in mind that the dose is the poison—people who die from Amanita poisoning usually ate a ton of them. Survivors report that they taste good. There are some edible Amanitas, but I will never eat them, why chance it?

7. You didn't cook it long enough. Some cultures call certain mushroom species edible—but only when they are cooked. I avoid these. Remember the chitin? The longer you cook it the more digestible it becomes. Chicken mushroom (Laetiporus sp.) is a highly prized edible—I lightly sautéed some because I didn't want to lose the chicken-like texture, and got made myself real sick. If you are going to collect wild mushrooms for food, get a reputable guide—something made of paper, not some weirdo's web page—and follow the most timid instructions. I should have cooked the Chicken mushroom for at least 20 minutes at high temperature. Now I know.
Seven Ways You Can Make Yourself Sick Eating Wild Mushrooms
Current Music:

Wolfmother - Where Eagles have Been