Life has been interesting, maybe a little too interesting. I haven't really posted about it on livejournal since my mom died; I've been going a little bonkers on facebook, where people know me as me, and not as The Urban Pantheist. There I feel a little better about posting music videos and trading funny insults with old friends.

I took a gun safety course yesterday, and fired a real gun for the first time in my life. I can see where people think that's fun. I'd like to go back to the range and try shooting with a little more distance--I shot the hell out of the target at 15 feet, but that's just outside of point blank, really. Being in a gun club in Massachusetts was interesting. The instructor and much of the club staff are clearly in the "liberals want to take my guns" camp. And they kind of have a point, but they aren't going to convince many liberals that there's anything wrong with that, with their wide-eyed tinfoil hat approach to the issue.

The zoo has an annual film festival, composed of 10 minute movies made by staff. I went last year and it was really fun, with movies ranging from painfully amateurish to charmingly amateurish. This year I was asked to emcee the event. I agreed, but I really have no idea what I'm going to do. Some people want me to be funny, but I think the organizers just want someone who doesn't think they have to put on a show. Last years' emcee changed his costume four or five times, and clearly thought this was funny.

I also agreed to be on a committee to help plan a zoo trivia night, and zoo movie night (where we show hollywood movies in the zoo for staff to enjoy). So far the increased stress of this is mild, but as the events get closer, I can tell they will take a toll.

All this stuff is happening in the next several weeks. With the spring months, peoples' calendars thaw out, and tons of events come splashing out everywhere. Also in April I'll be teaching a Pest Control Class, starting the stable fly and mosquito control programs, and going on vacation for a week. I know the vacation is the good part, but it's hard not to see it as a week that just disappears from the calendar while events fill up all around it. After that is a spring Mushroom class, and I really should rejoin the mycology society so that I can brush up on mushrooms and actually sound like I know something.

And I haven't run an urban nature walk in months, owing to family stuff and hatred of winter. Now I'd really like to bring the group to Dane Park but it would best if I could find someone who knows a lot about geology to help guide us through "terranes" and the continent of Avalon and such. Anyone know a geologist who would like to help?

Then it's summer, and I'd really like to not have anything planned for it, but I also would like to get out and enjoy what could be my last summer in New England for a while. Oh, and there's a distinct possibility that we could move to another unit in our building in the summer, and have our current unit renovated.

Time to stop volunteering to do things, I think.

(also somewhere in there Maggie will have her second surgery, we'll go to vermont, my dad and I will go overseas, and then it's fall)
The house sparrow chatter outside makes it sound like it's a beautiful warm spring day. In fact we're getting our traditional March First snowstorm, first of two parts. Today it's light and fluffy but sticking. Tomorrow it's supposed to pile up to nearly a foot. I guess my Texan coworker will get her chance to go sledding after all.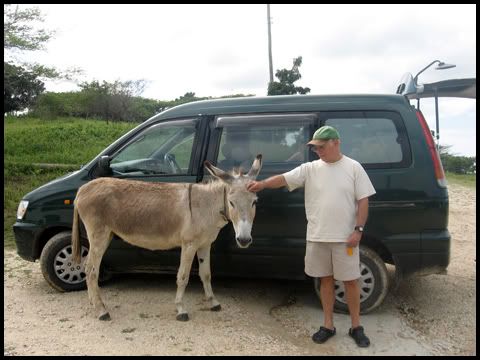 Last Wednesday I volunteered at the
Antigua Humane Society
. After I did some work, I took some pictures.
(
Read more...
Collapse
)