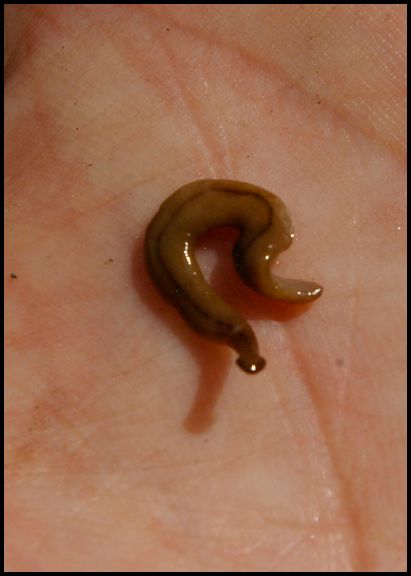 Wandering broadhead planarian, or "landchovy"
Bipalium adventitium
I first encountered this predatory flatworm while doing a survey of animal species in the
Olmsted Woods
. I did a little research, corresponded with an expert, and found that this terrestrial planarian was a relatively recent introduction from Southeast Asia (accidentally, with tropical plants), and that it preyed on earthworms. At the time it was believed that Massachusetts was the northernmost range of this creature, but I have since heard from at least one observer from Vermont.
I am amused that a specialized predator of earthworms has arrived in New England. It was only about 400 years ago that earthworms themselves were introduced to our glacier-scrubbed landscape. It's hard to know what an earthworm-free New England would look like, but farming probably would be different and more challenging. For the time being, the landchovy doesn't look like it's going to wipe earthworms out. It does make me wonder if there's a predator that specializes in house sparrows that we could bring in.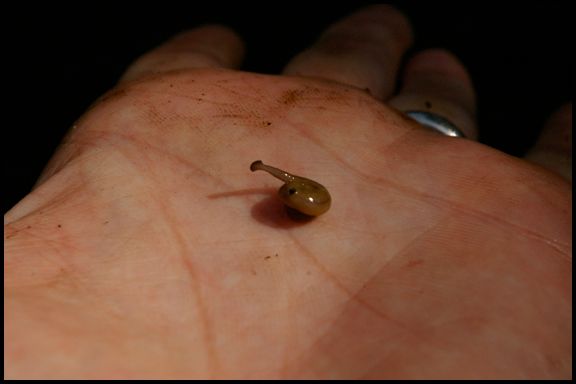 I first posted about this species
here
, following up
here
and
here
. The comment threads to those posts include reports of citizen scientists and alarmed homeowners all over the eastern United States.