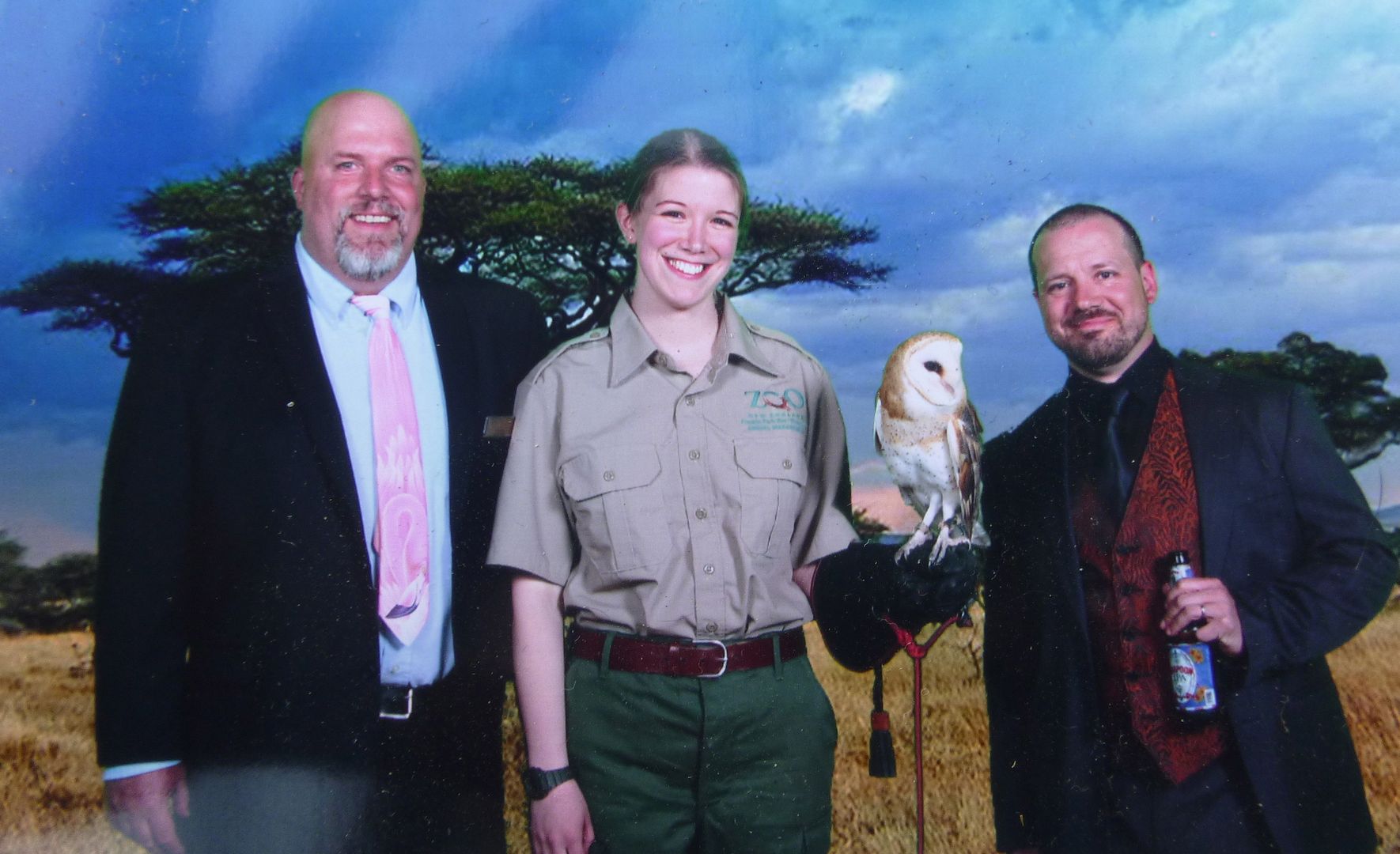 So the whole point of me going through everything I went through to get a suit was to wear it to Zootopia. This is the zoo's biggest fundraiser of the year, with big money auctions and awards and local politicians and so on. I found myself gravitating toward other zoo people and their animals for comfort.
Current Music:

Troy Shaw - Obama's Fries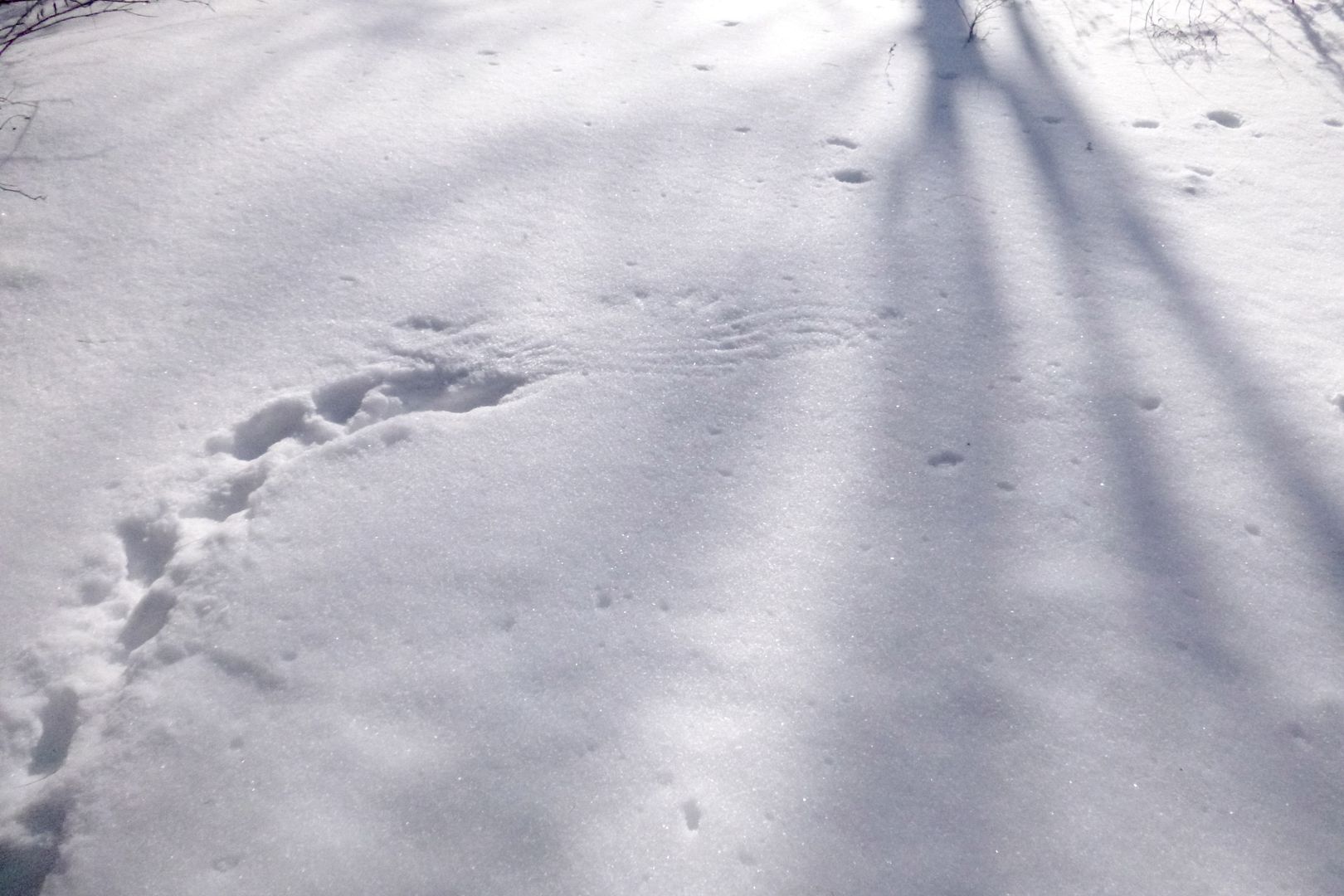 These tracks suggest some drama. The parallel lines at the right were made by the wing feathers of a bird. The bird probably dropped out of our pine tree onto the snow, following the sound of a small mammal burrowing there. The footsteps at the left are confusing, but I think they belong to the bird as well. I suspect the bird (an owl) dropped onto the snow, missed its prey, then hopped a few steps before flying off. Before the blizzard, Alexis found a mallard wing in the same spot (which is also the same spot I found the owl pellet). Hope to see the animal responsible for all these signs soon!
Current Music:

Megadeth - 99 ways to Die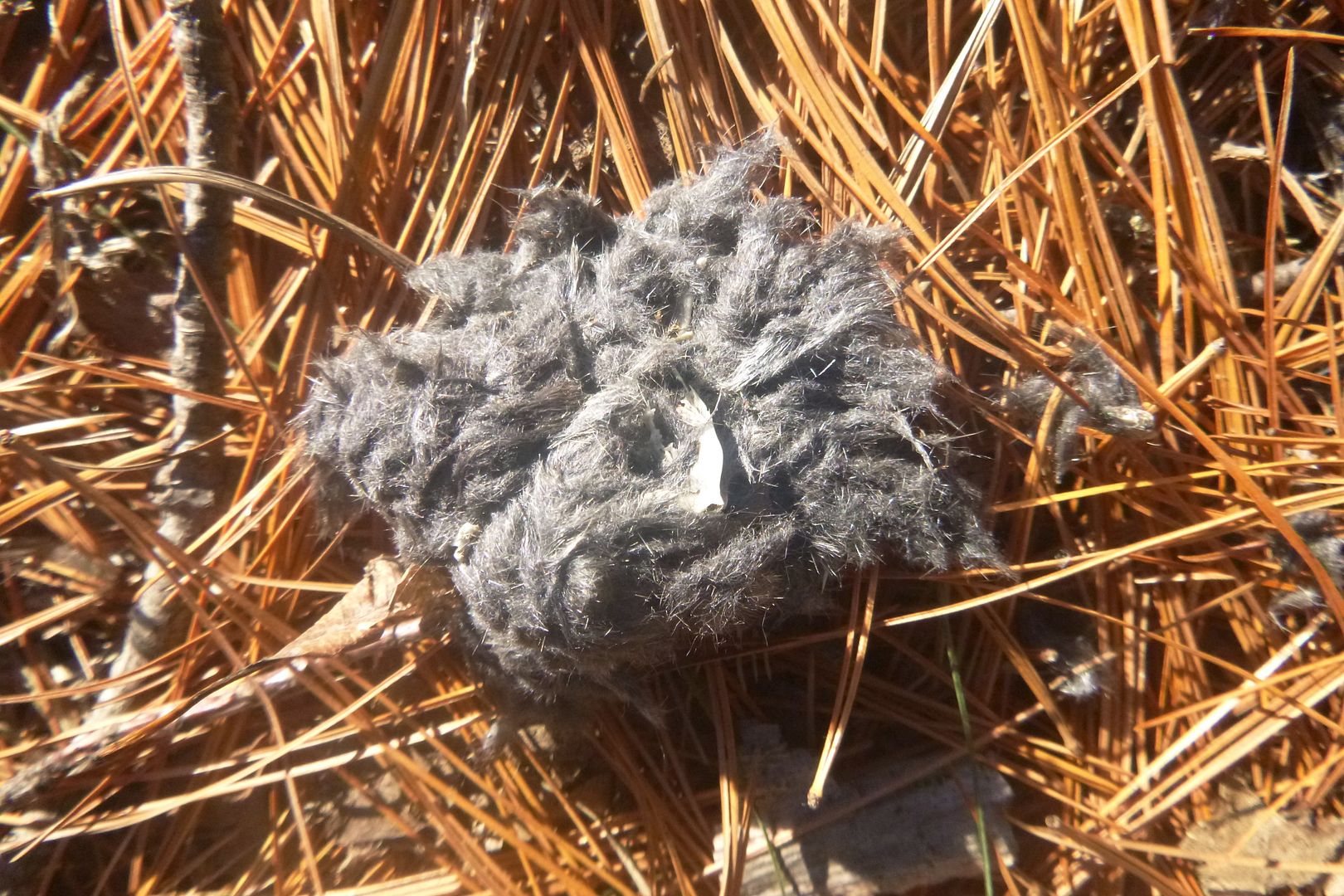 This is the first owl pellet I've found in the yard! It's been flattened and misshapen by being out in the elements. It's composed of short gray hairs, which I suspect are mostly from voles. The only owls we hear calling are screech owls, so that's the most likely source, though it's a little on the large size for that.
Current Music:

Duran Duran - View to a Kill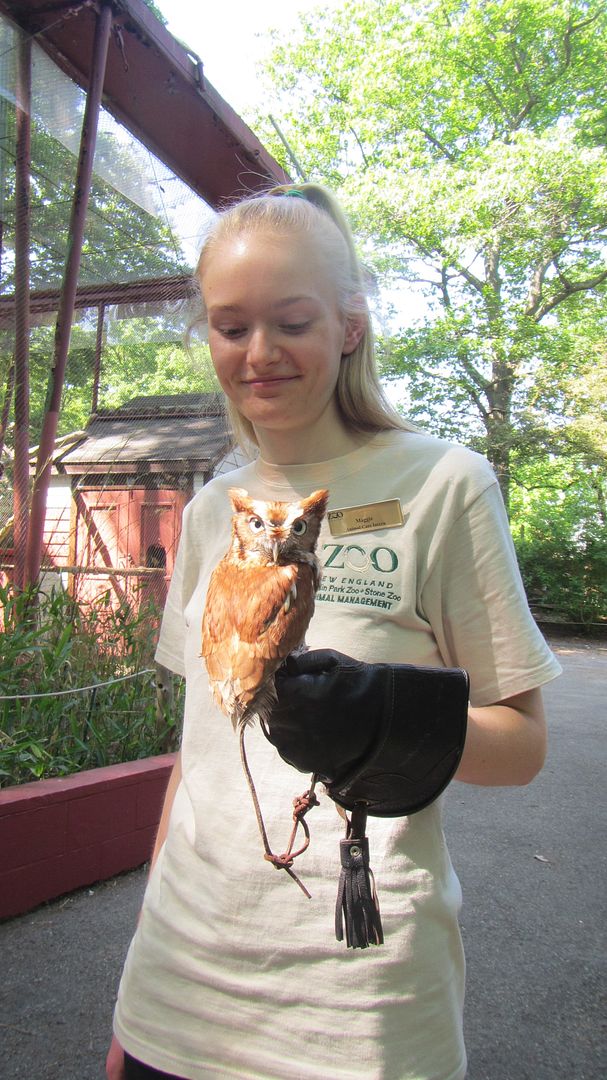 Here's one of our new zookeeper interns taking Widget the screech owl out for a spin!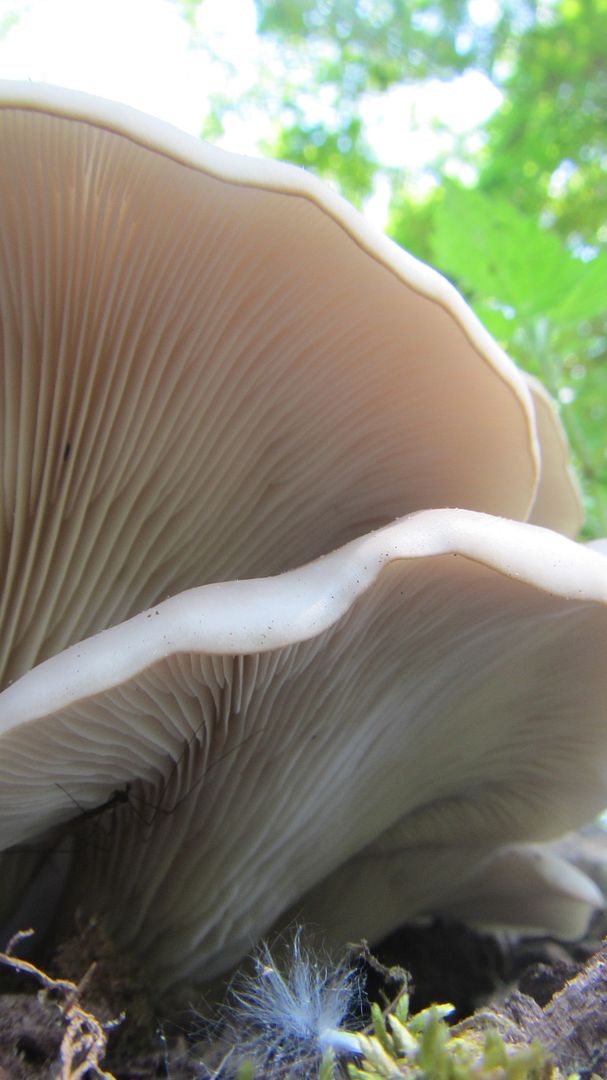 And some nice oyster mushroom gills, why not?
Current Music:

Scritti Politti - Perfect Way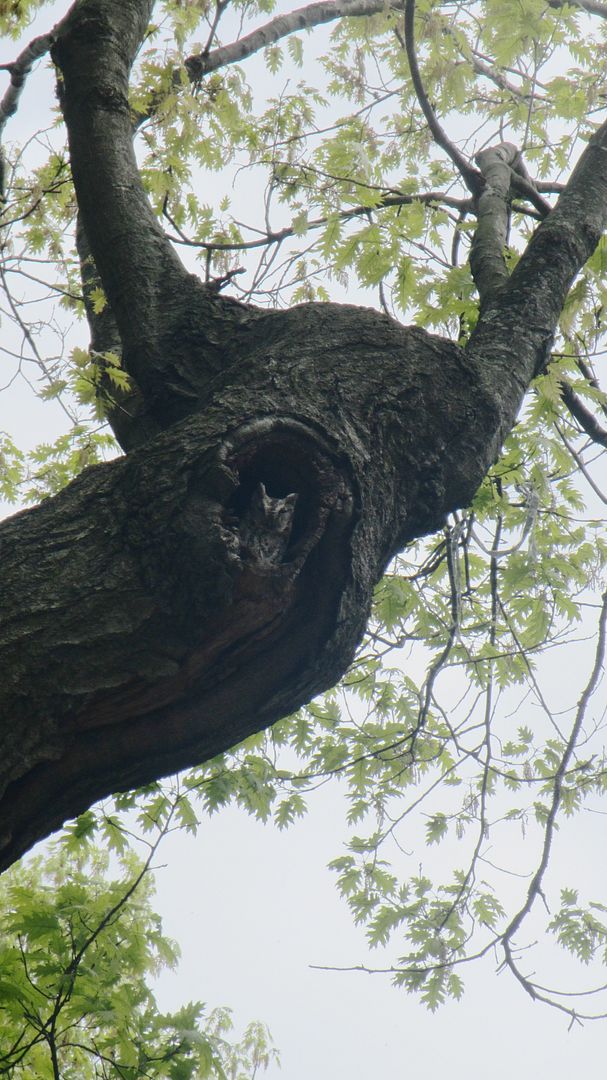 Wait, did you guess "an animal?" because then you would have been right. This screech owl has become the most popular Franklin Park Zoo attraction, at least among those of us who work there.
Current Music:

Buck Owens and the Buckaroos - Act Naturally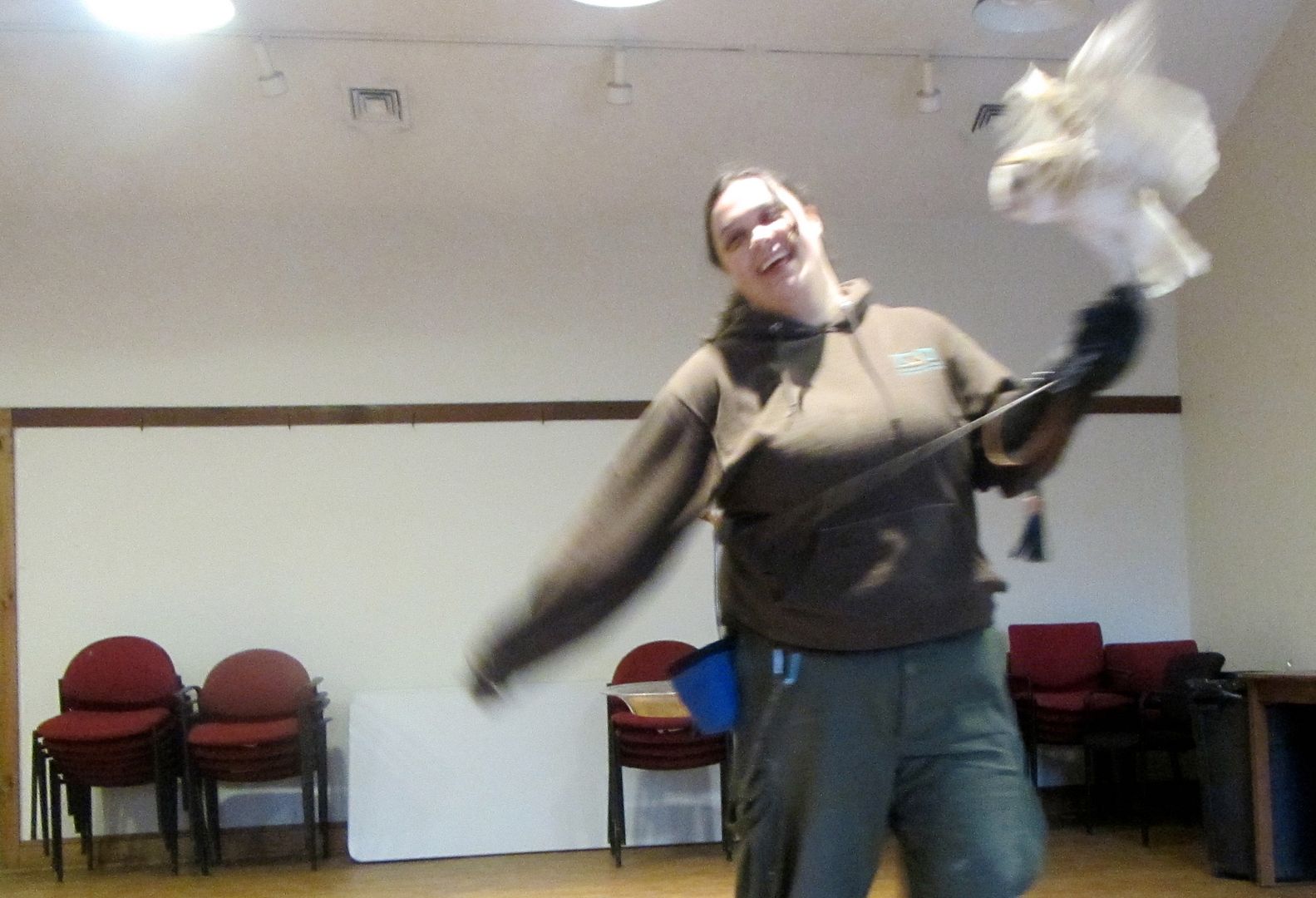 Melissa and Fenris, at the end of a session where they practiced their educational program.
(
Read more...
Collapse
)
Current Music:

The Darkness of Hillside Thickets - Chapter VII: A "Need to Know" Basis
Current Music:

Girl Talk - Every Day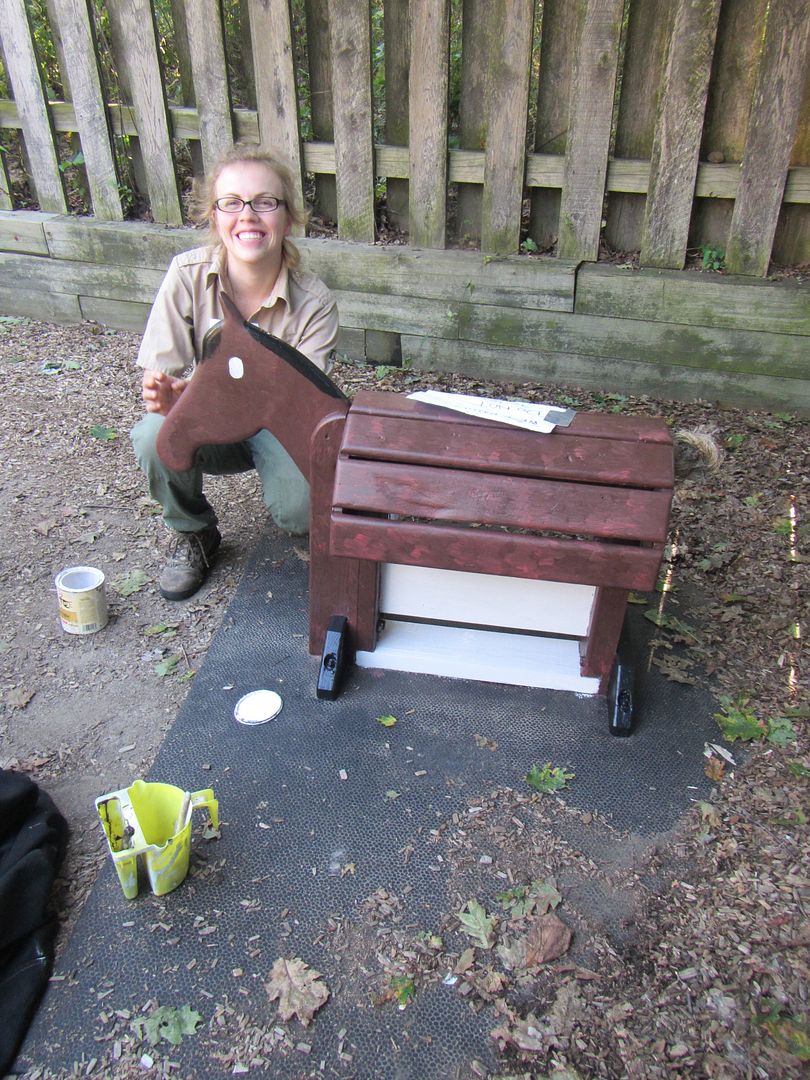 Julia is repainting the hobby horse! She doesn't have access to decent brushes so she's finger-painting!
(
Read more...
Collapse
)
Current Music:

Archers of Loaf - Wrong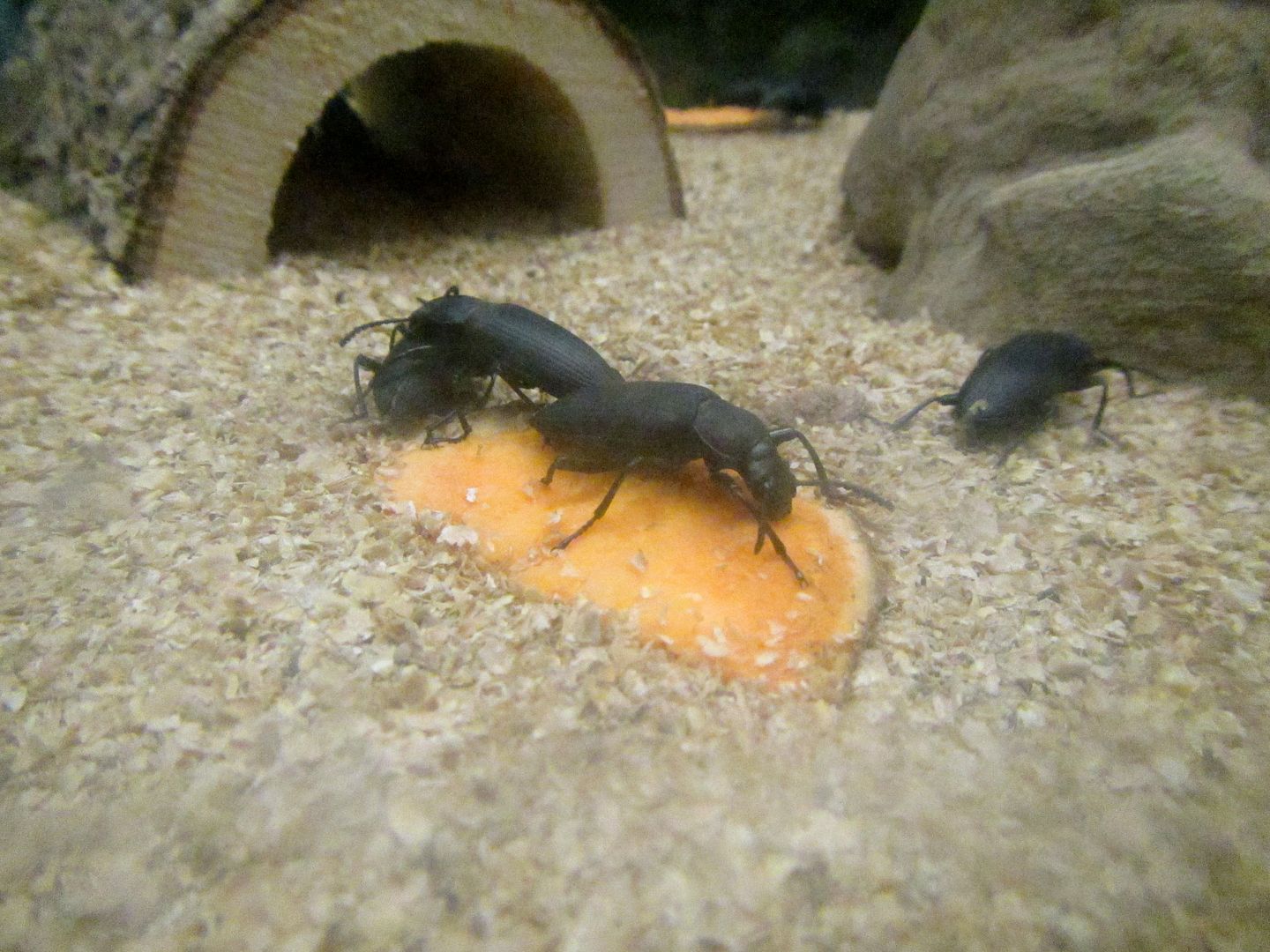 Darkling beetles
Zophobas morio
. This is an example of an exhibit animal that also happens to be raised for food for other animals. Their larvae are
superworms
.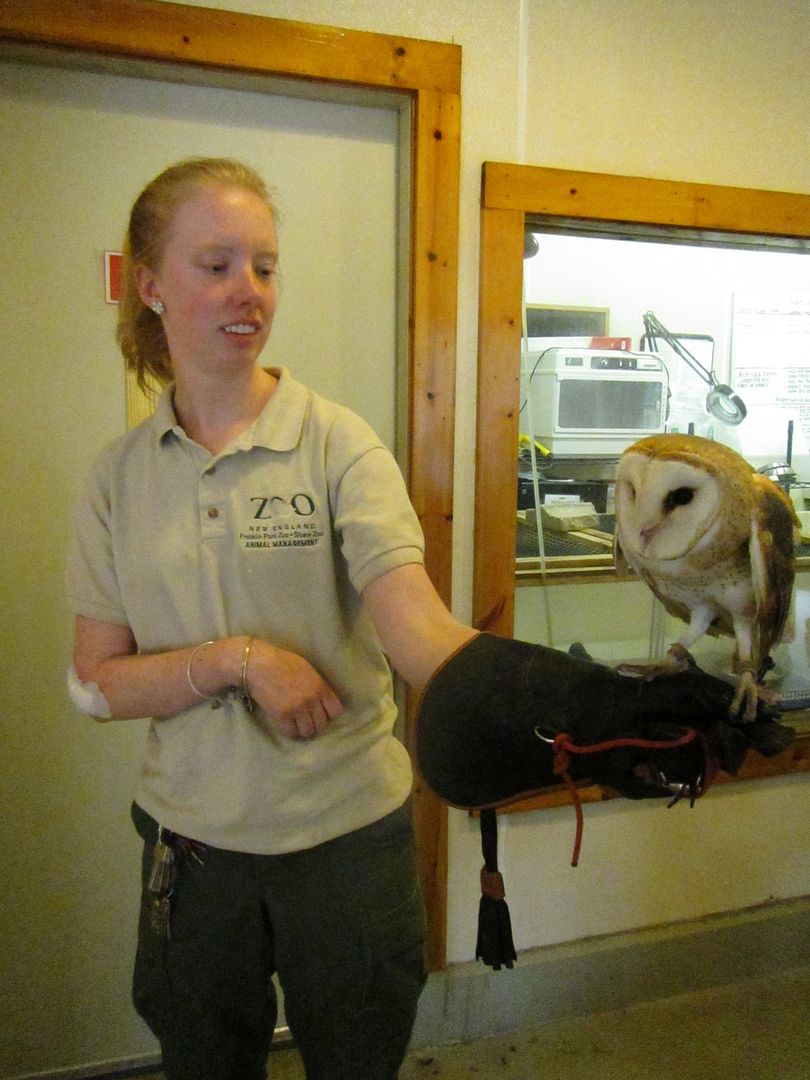 Rachael and Fenris.
Current Music:

Pond - Filler
Current Music:

Mental Illness Happy Hour