This teeny jumping spider was on my desk at three o'clock, and I spent a good couple minutes shuffling papers trying to get it set up for the new camera. This is the best of bunch. With the warming spring weather animals indoors and outdoors are becoming more active.
A young red kangaroo lounges in the sun.
Nester?
Current Music:

Nickel Creek - Ode to a Butterfly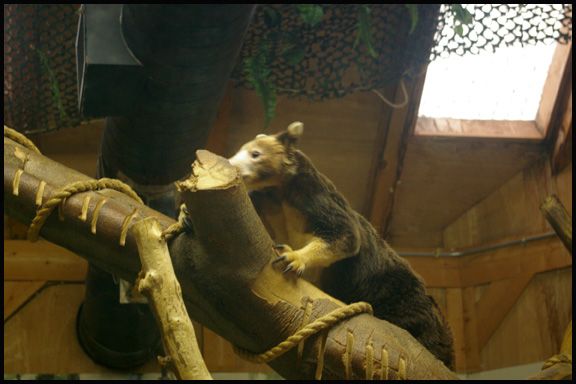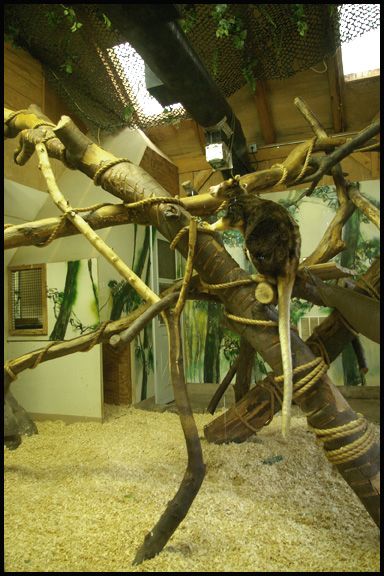 Matschie's Tree Kangaroo
Dendrolagus matsciei
The Matschie's tree kangaroo is a fully arboreal marsupial from a small area of cloud forest in New Guinea. They are slow-moving leaf-eaters, ecologically similar to koalas or sloths. The species is listed as endangered, mainly due to habitat loss from logging and other human use. According to Wikipedia there are a little more than 50 Matschie's tree kangaroos in zoos, and there are two at Franklin Park Zoo, a female named Emily and the male pictured here, Snickers.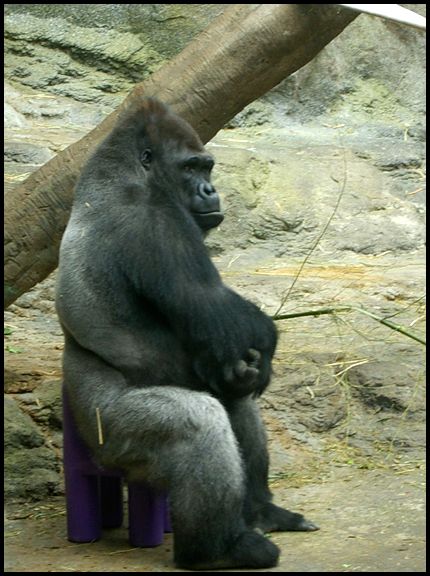 Okie is an 18 year old gorilla. I was watching him carry around this chair when to my surprise he plunked it down on its legs and sat in it. Everyone around said Awwww! because it was very cute to see this huge animal in this tiny chair. I was baffled that he seemed to know what a chair is
for
. Do chairs predate humanity?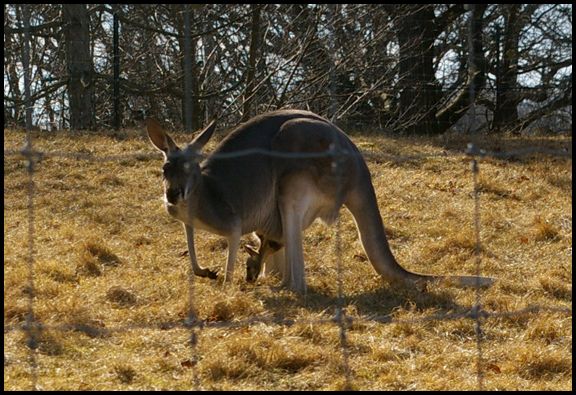 This is Skippy, a red kangaroo. Can you see what she has in her pocket?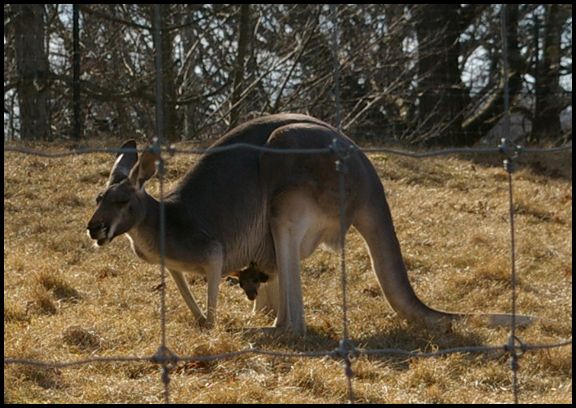 This was the joey's first public appearance! Welcome, baby!