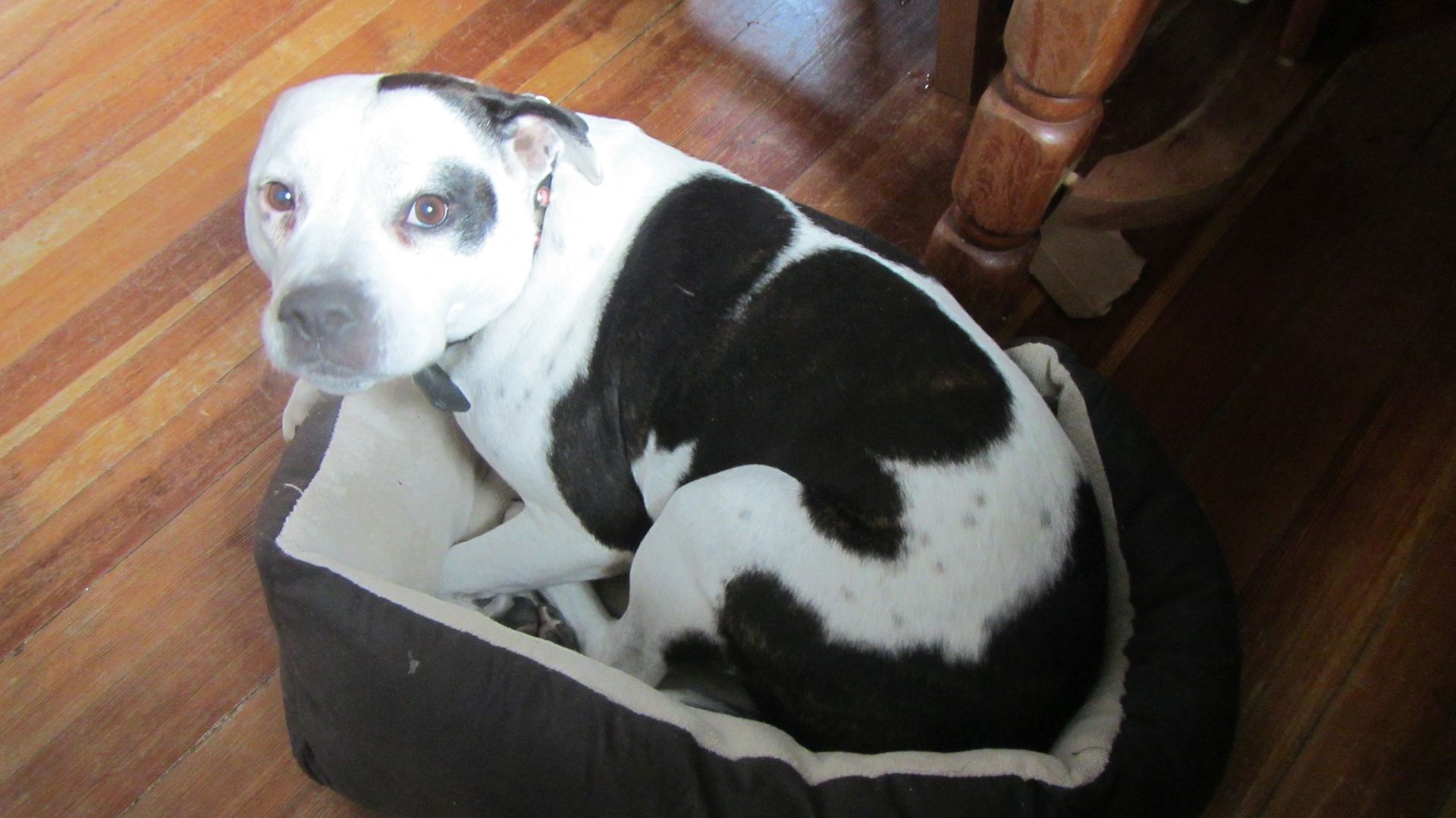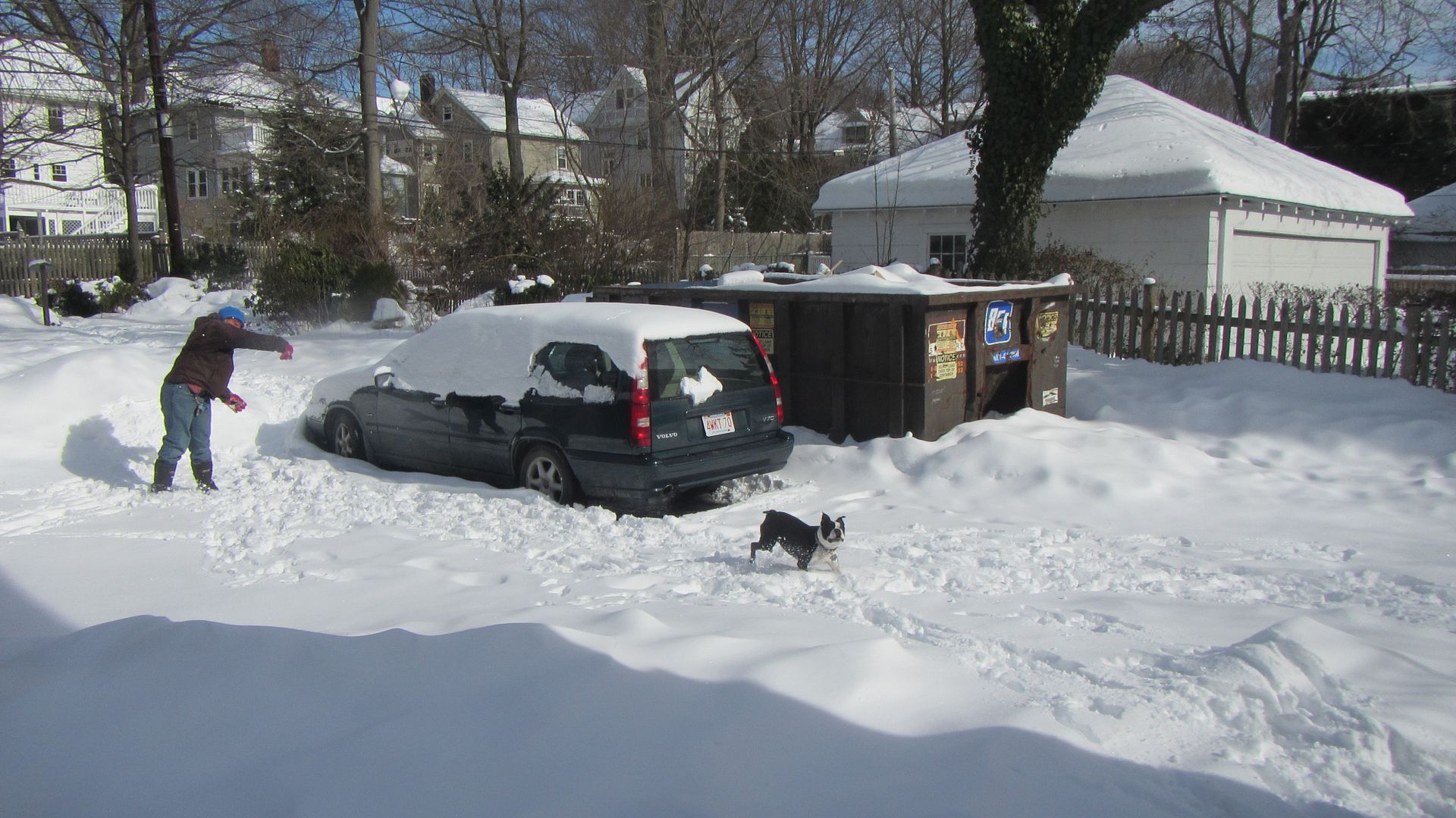 Alexis is throwing snowballs for Poppy to chase.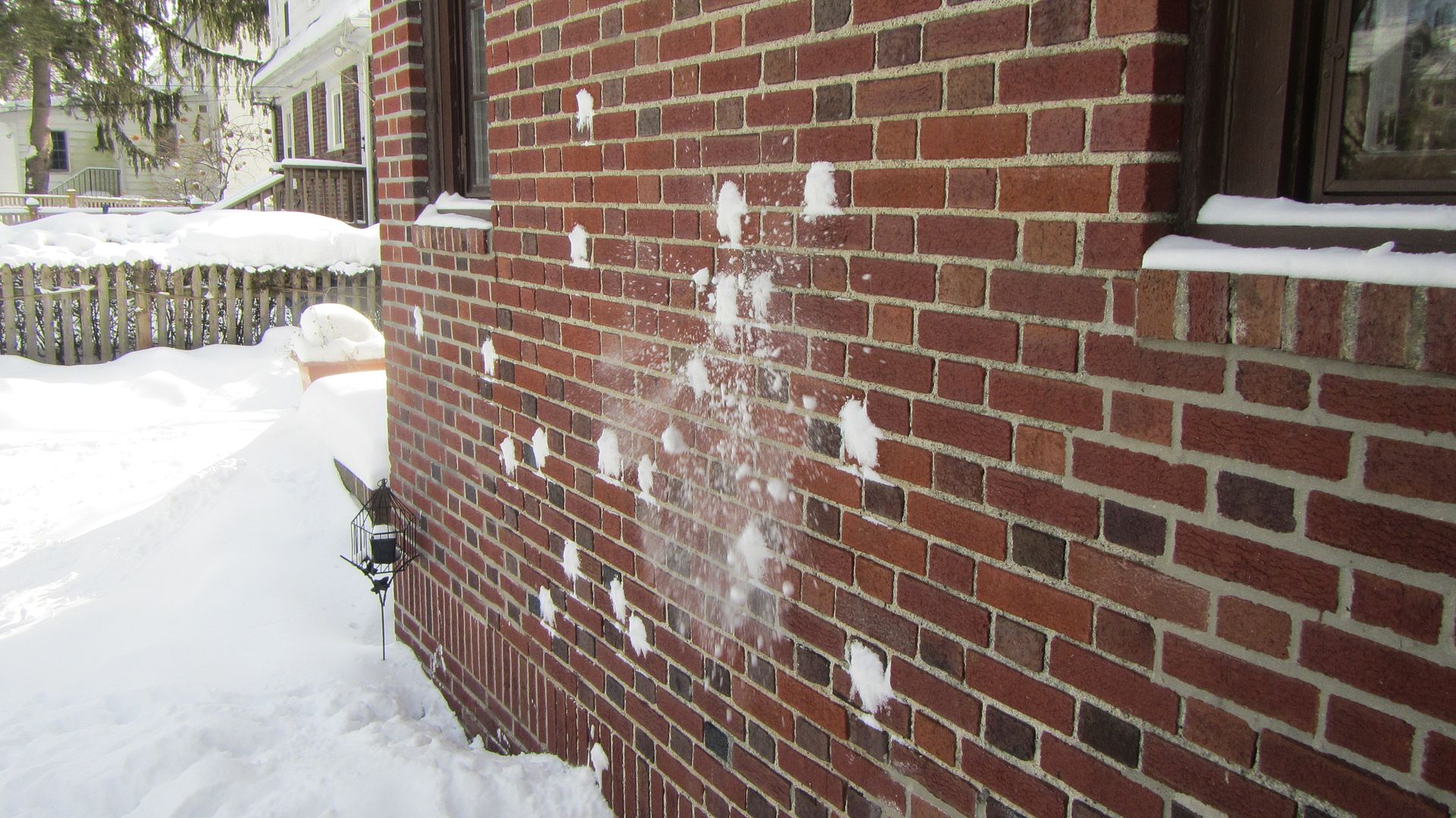 Tags: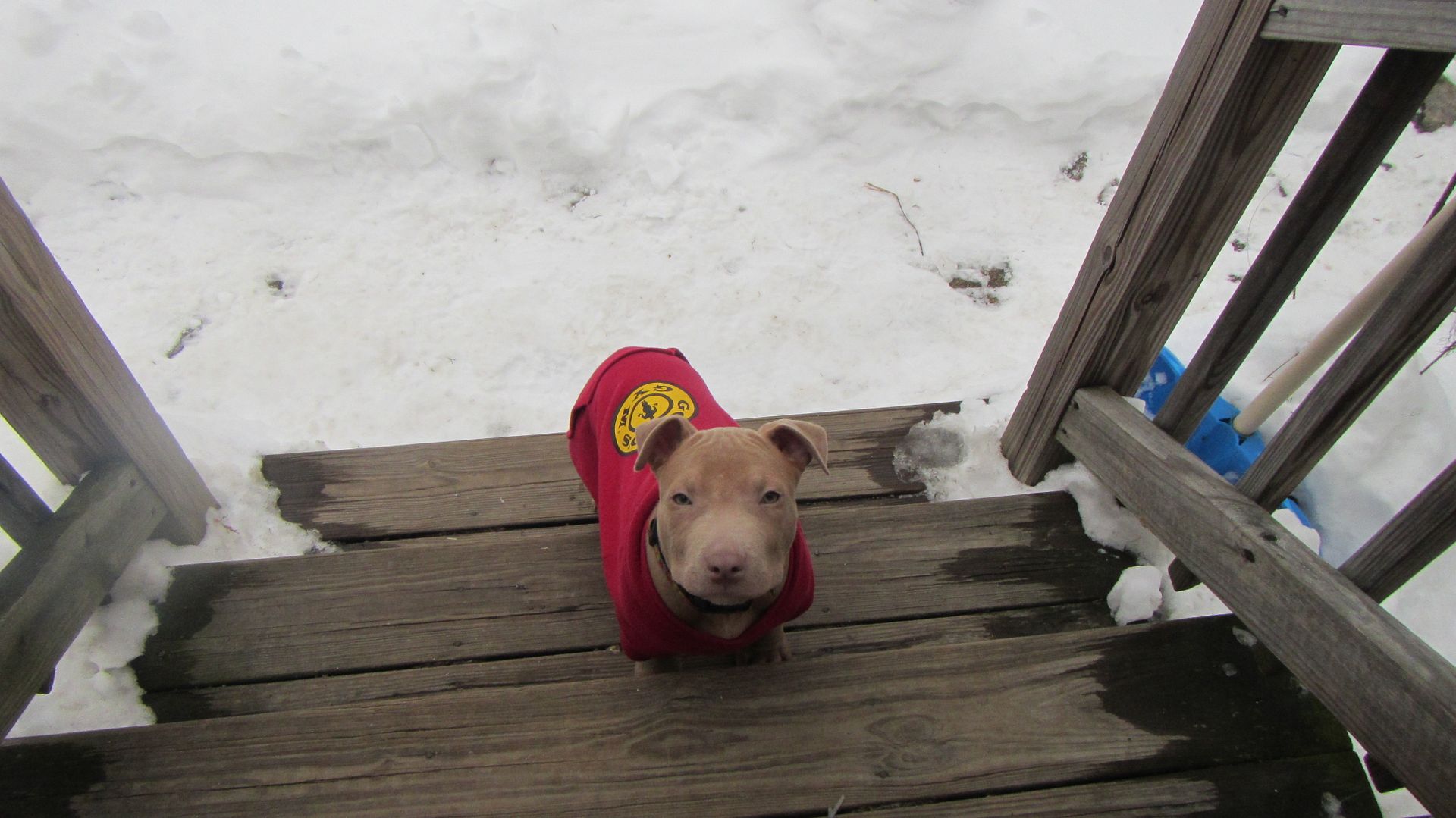 Little man Gouda has less than a week left with us before he goes to his forever home!
Quite a bit warmer today (like, right around the melting point) so the dogs were much friskier!
Current Music:

Dinosaur Jr. - Your Weather
Tags: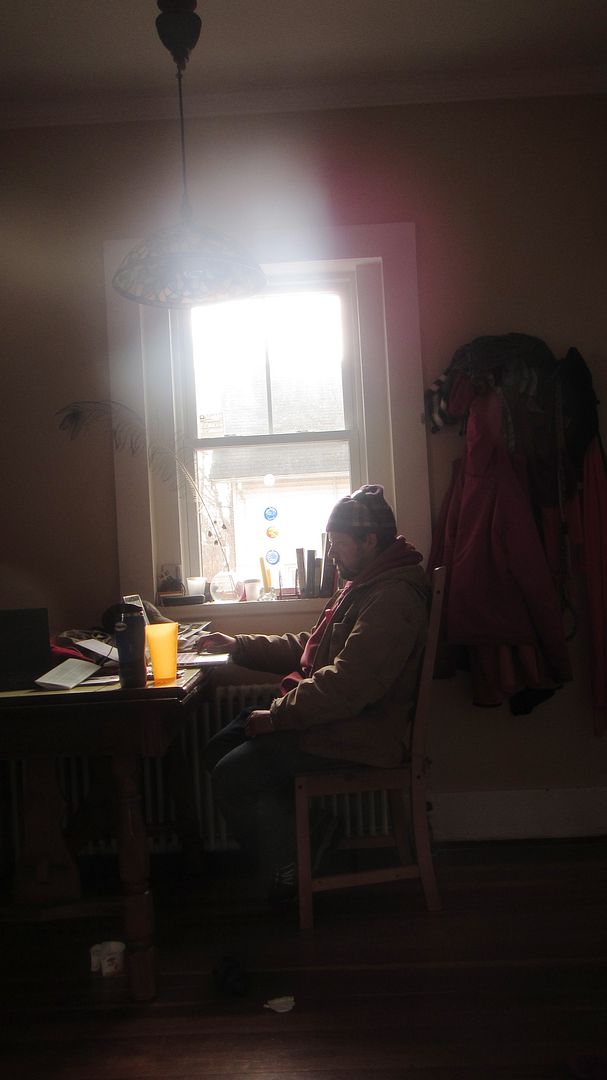 All was quiet on New Year's Day.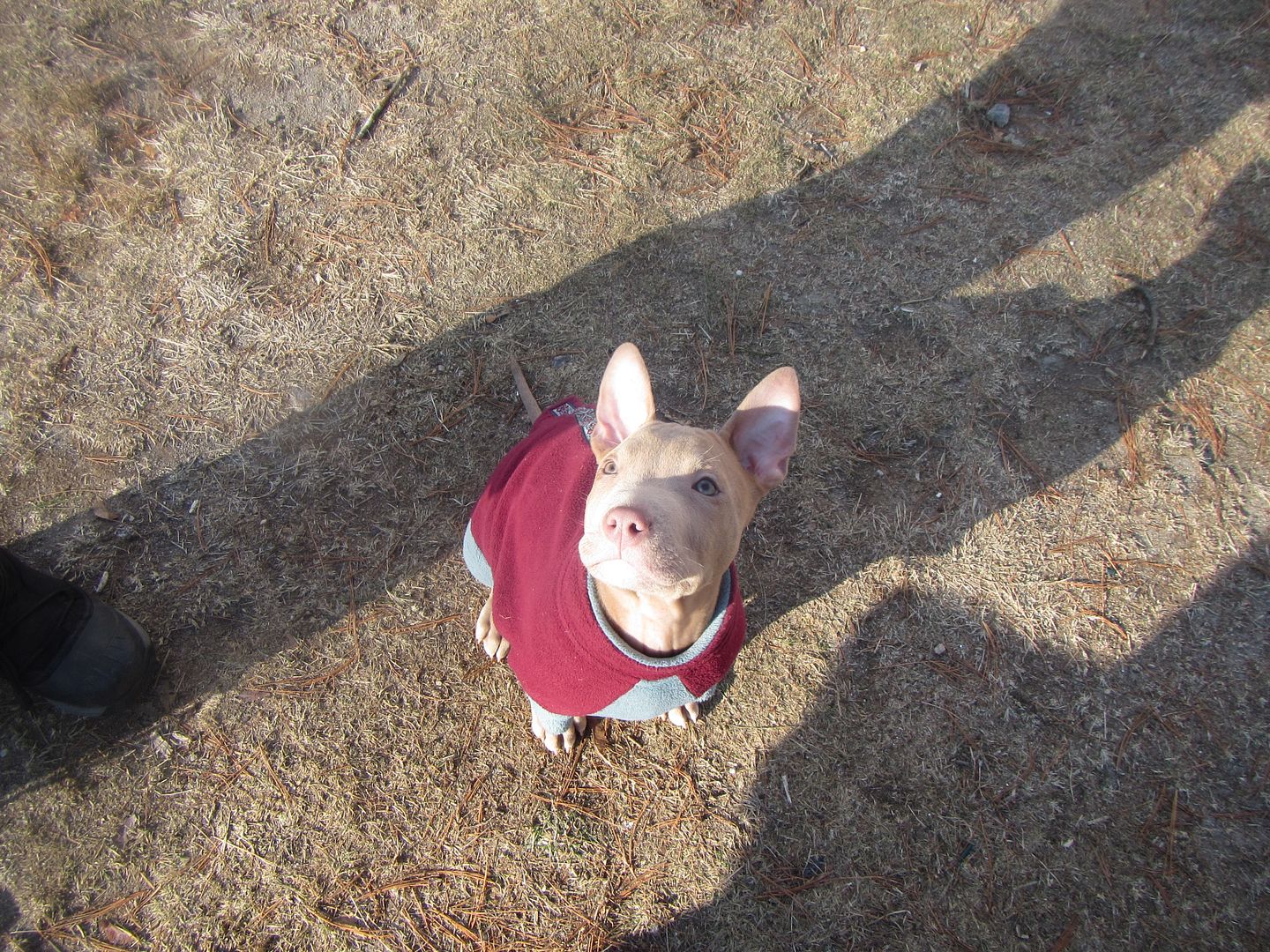 For a brief moment Gouda got his prick ears back.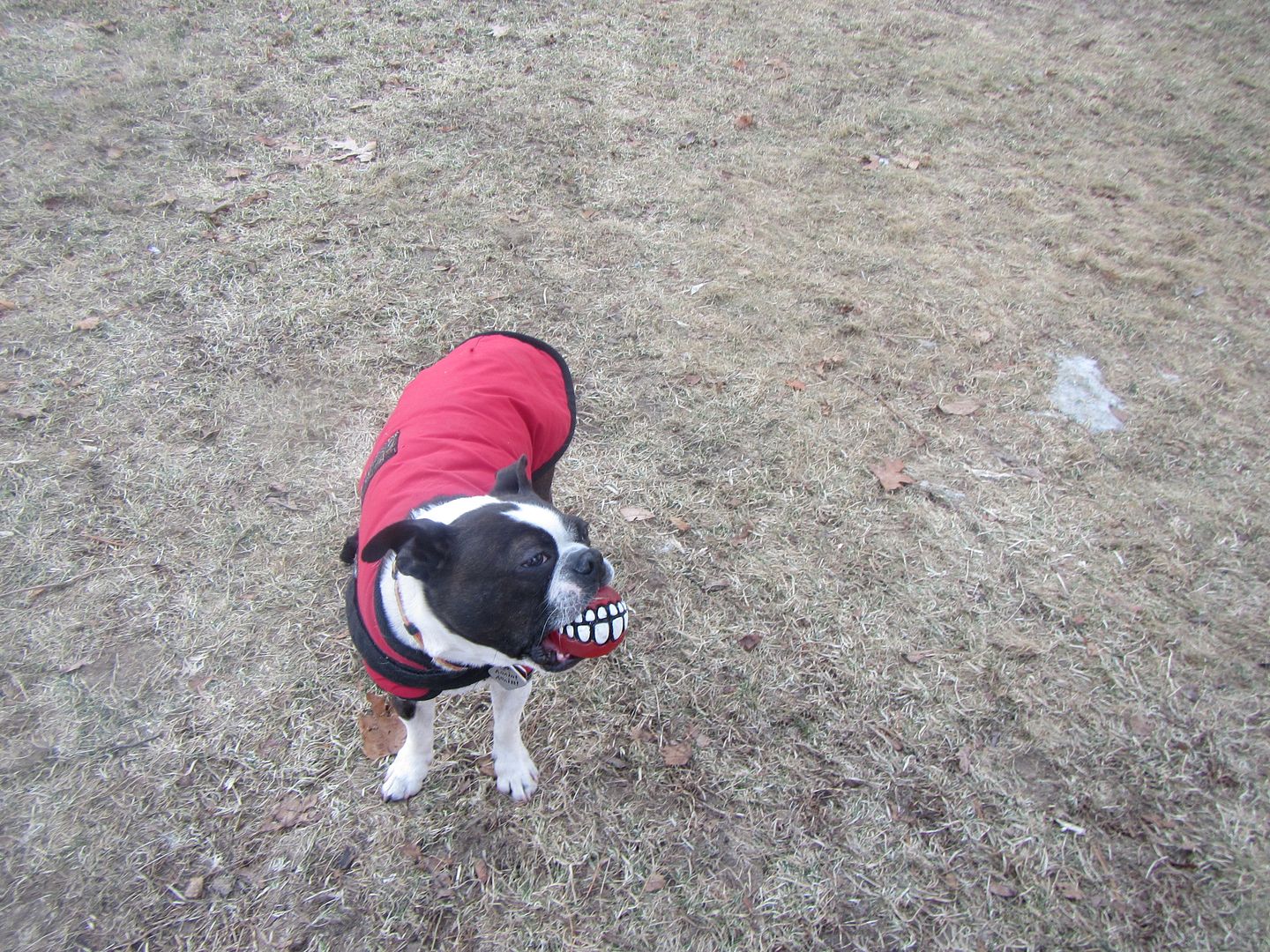 And everyone admired Jim's smile.
Current Music:

Missing Persons - Words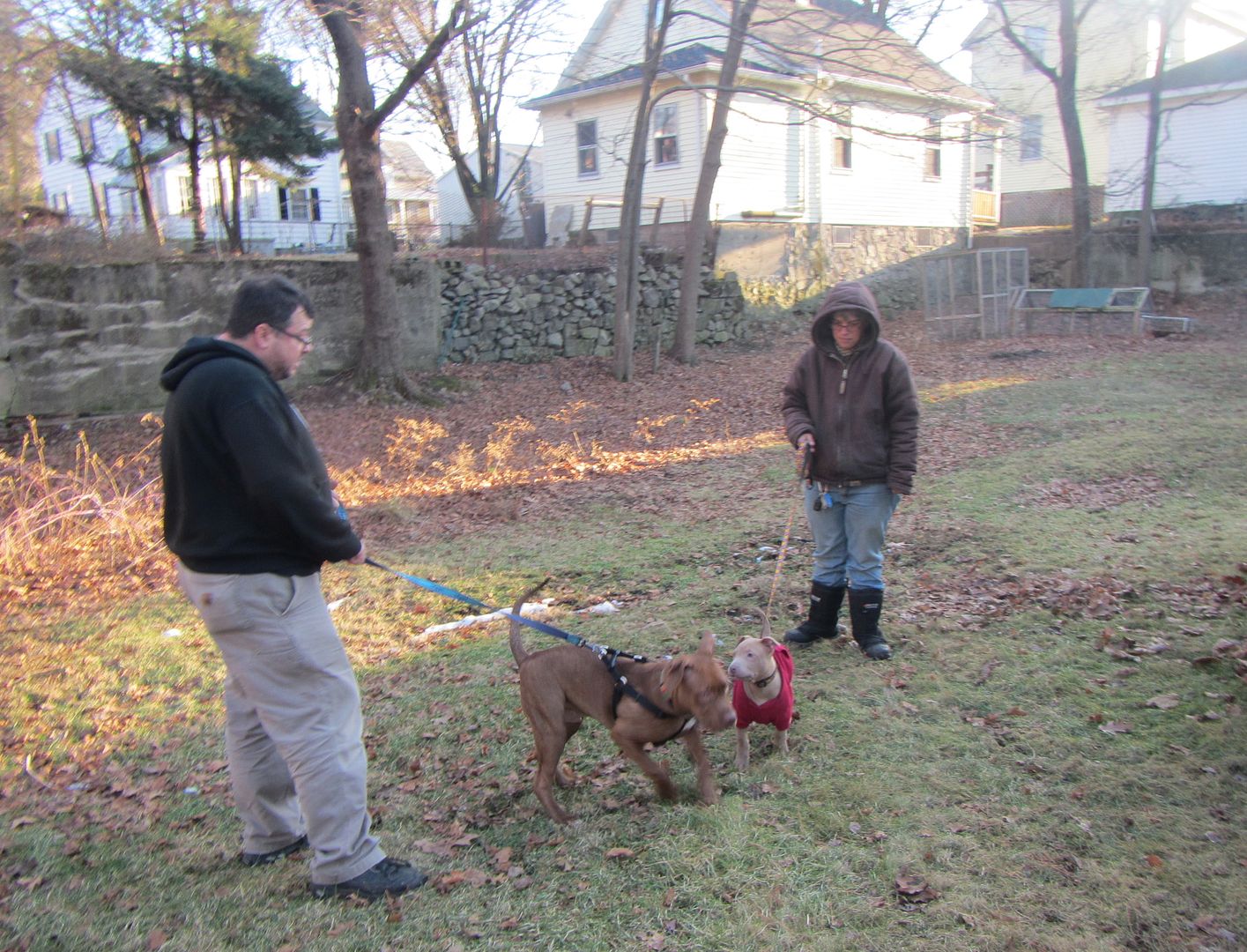 Remember
Dakota
? Here he is meeting Gouda!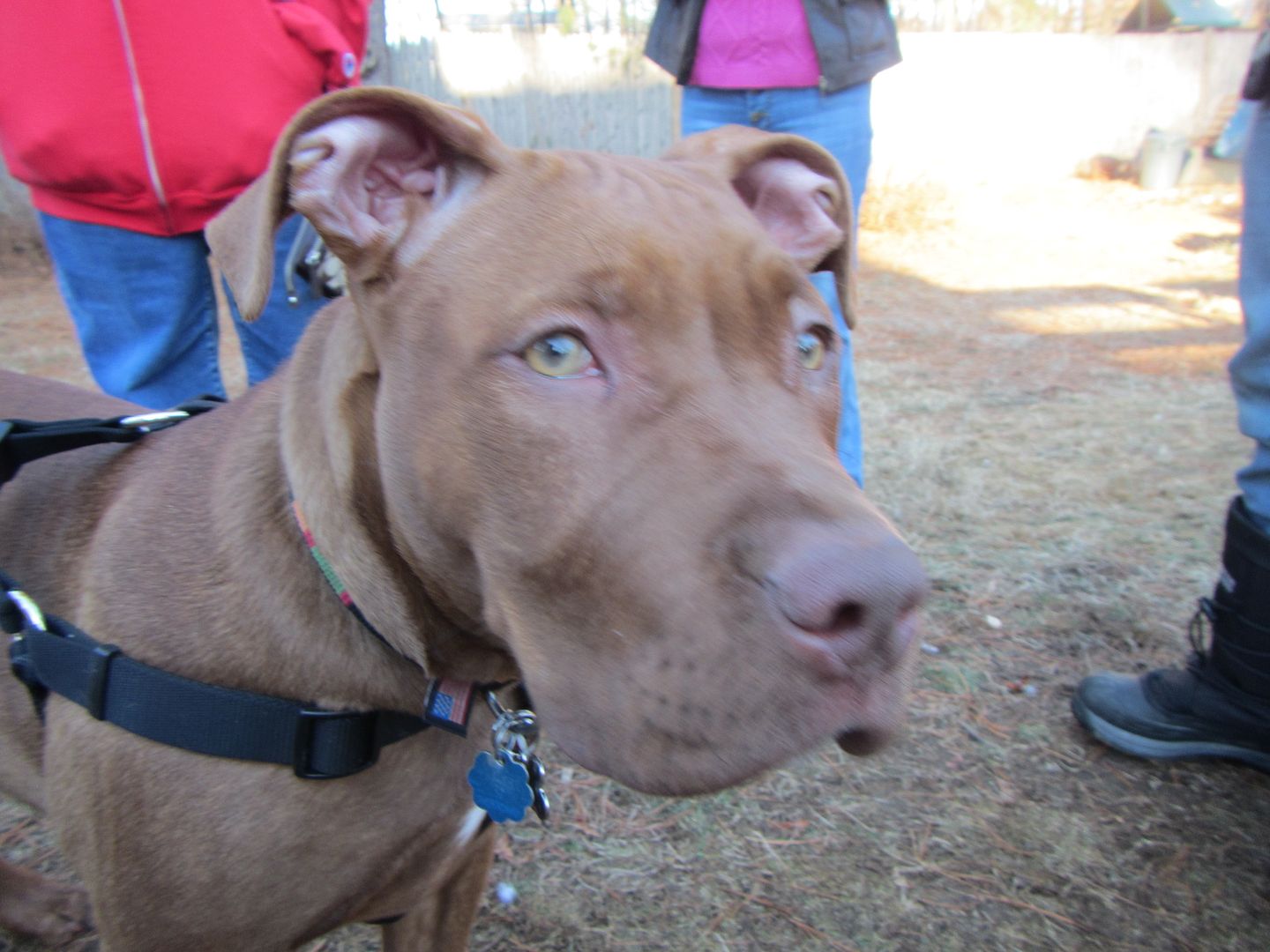 He's become a big boy.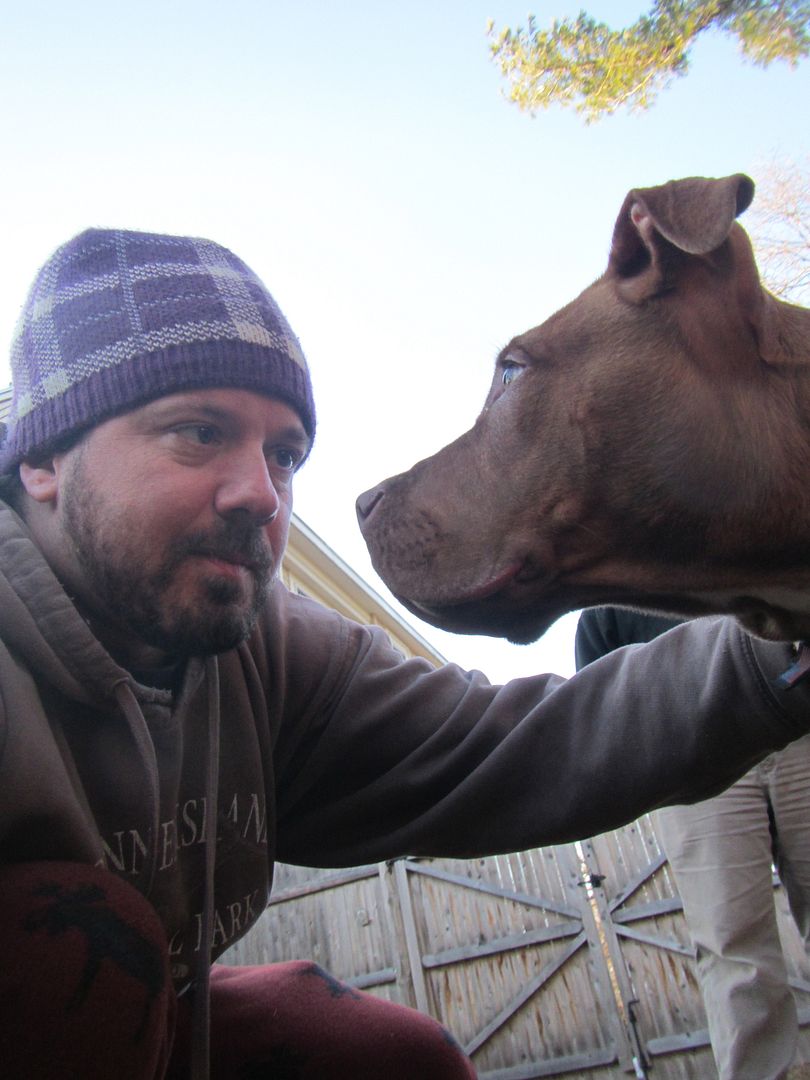 I'm not sure that he remembered me, but he's still a friendly lovable dog.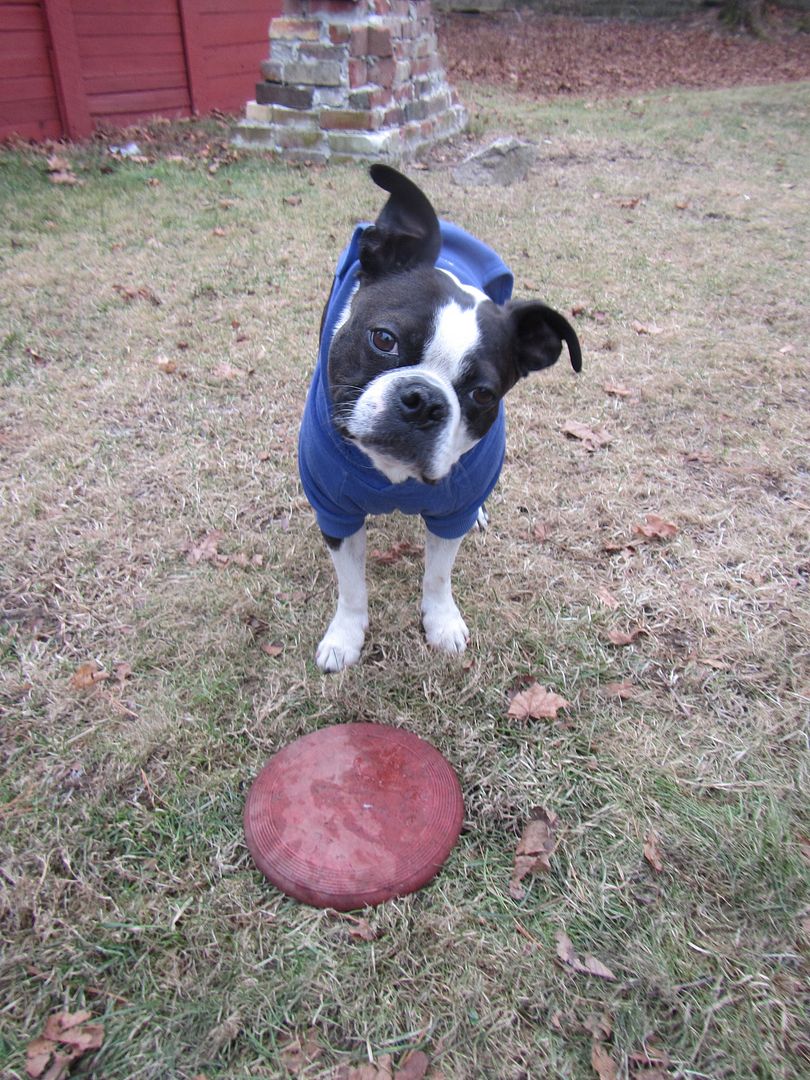 The head tilt means, why aren't you throwing the frisbee
right now?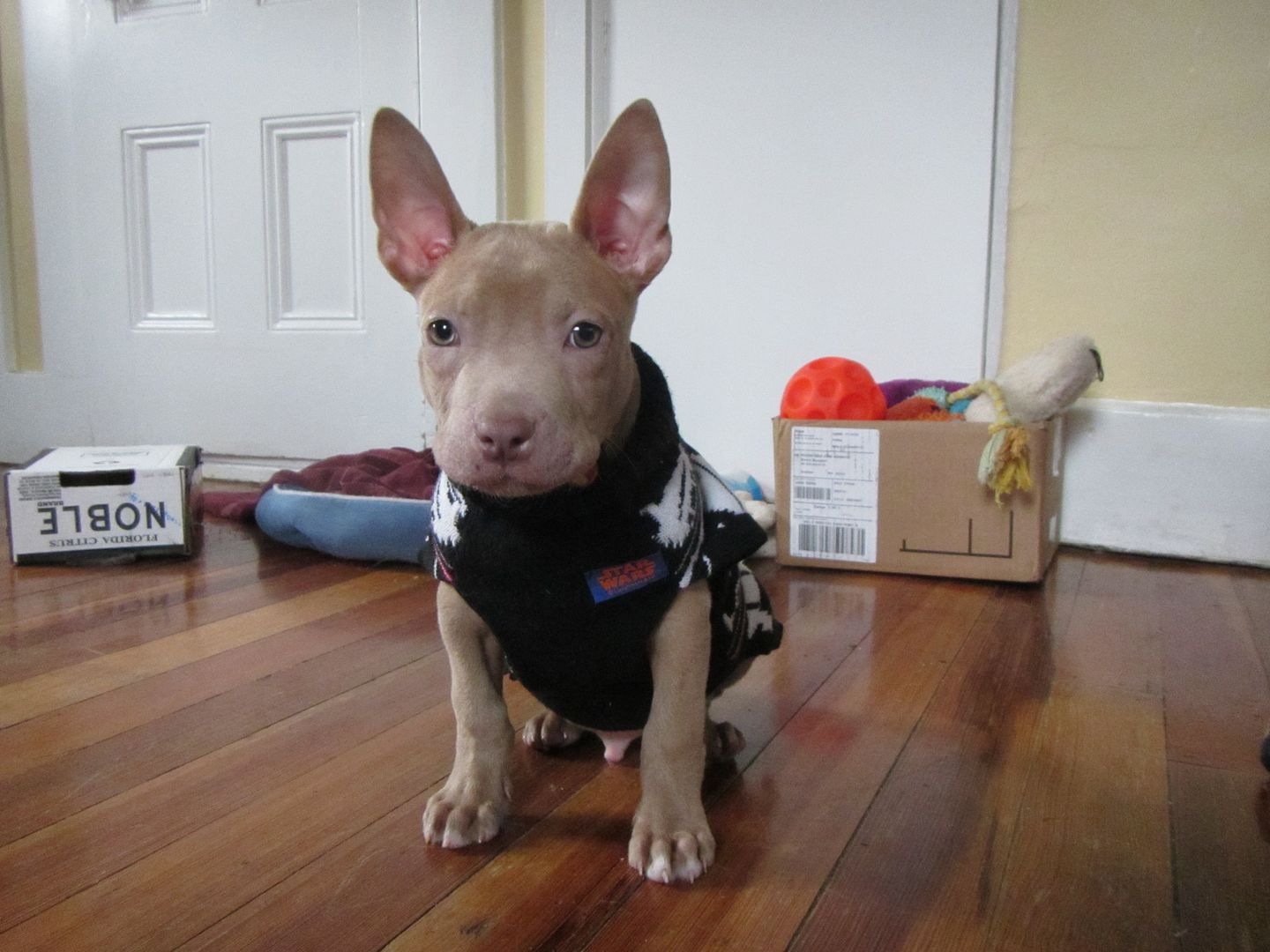 Gouda attempts "Noble."
Current Music:

Imperial Teen - Shim Sham
Tags: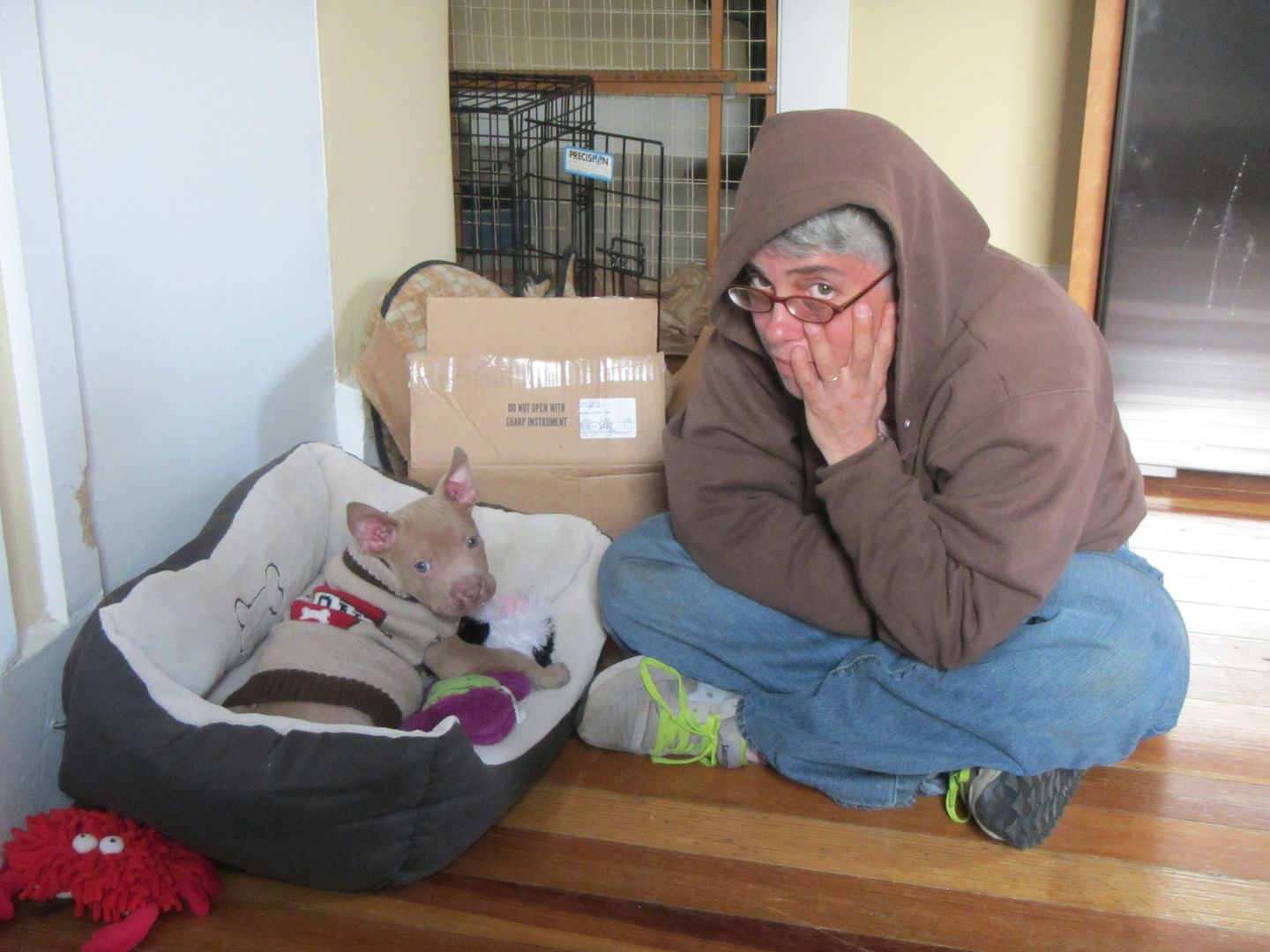 Three O'Clock this weekend found us in the kitchen, Alexis laying on the floor with foster pup Gouda.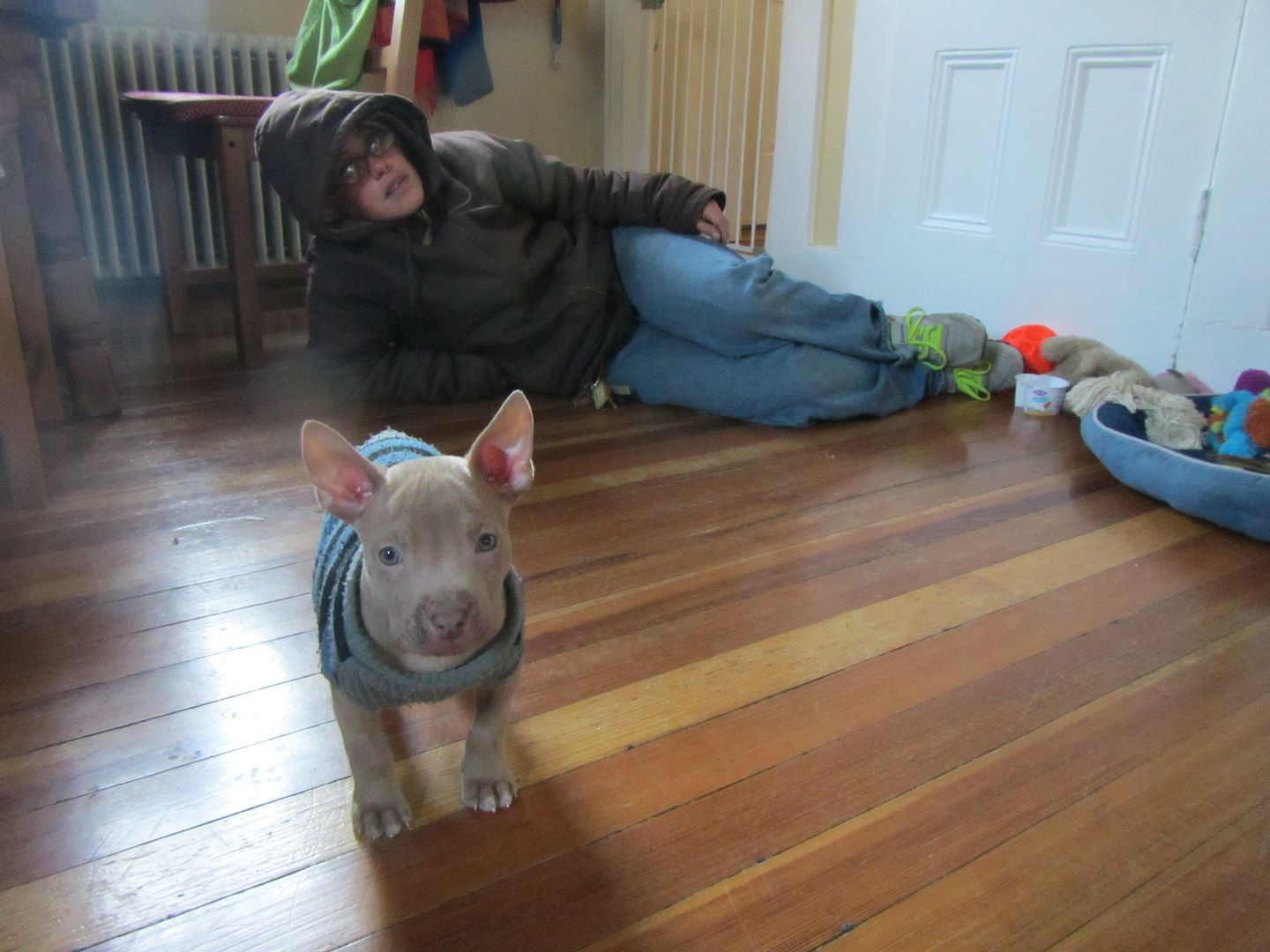 Today's pic is distinguished from Saturday's by the heavier coat in use.
(
more more more
Collapse
)
Current Music:

The Flight of the Conchords - The Most Beautiful Girl (In the Room)
Nov. 23rd, 2013 at 9:31 AM
Current Music:

The Darkest of the Hillside Thickets - Nyarlathotep
Tags: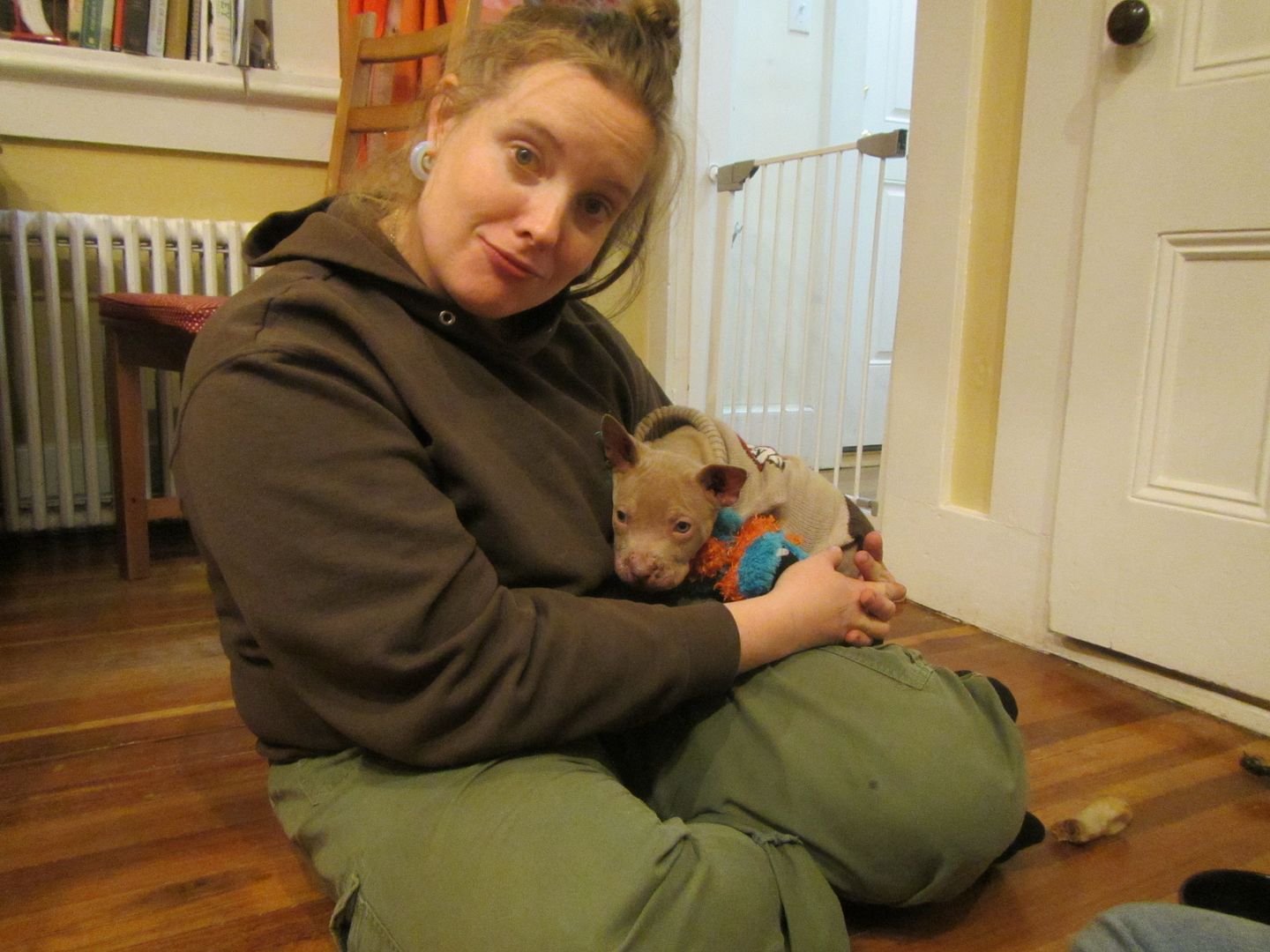 Kiki and the tinypups.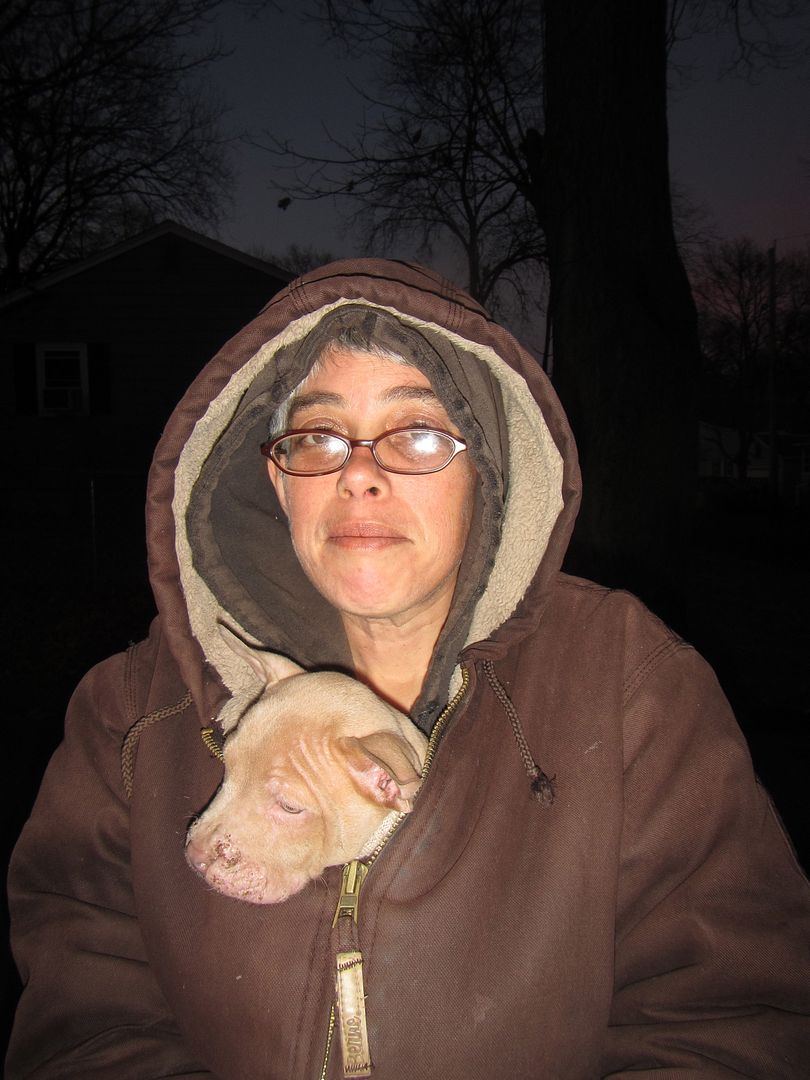 This was only 8 or 10 hours later, there's no reason his head should look this much bigger.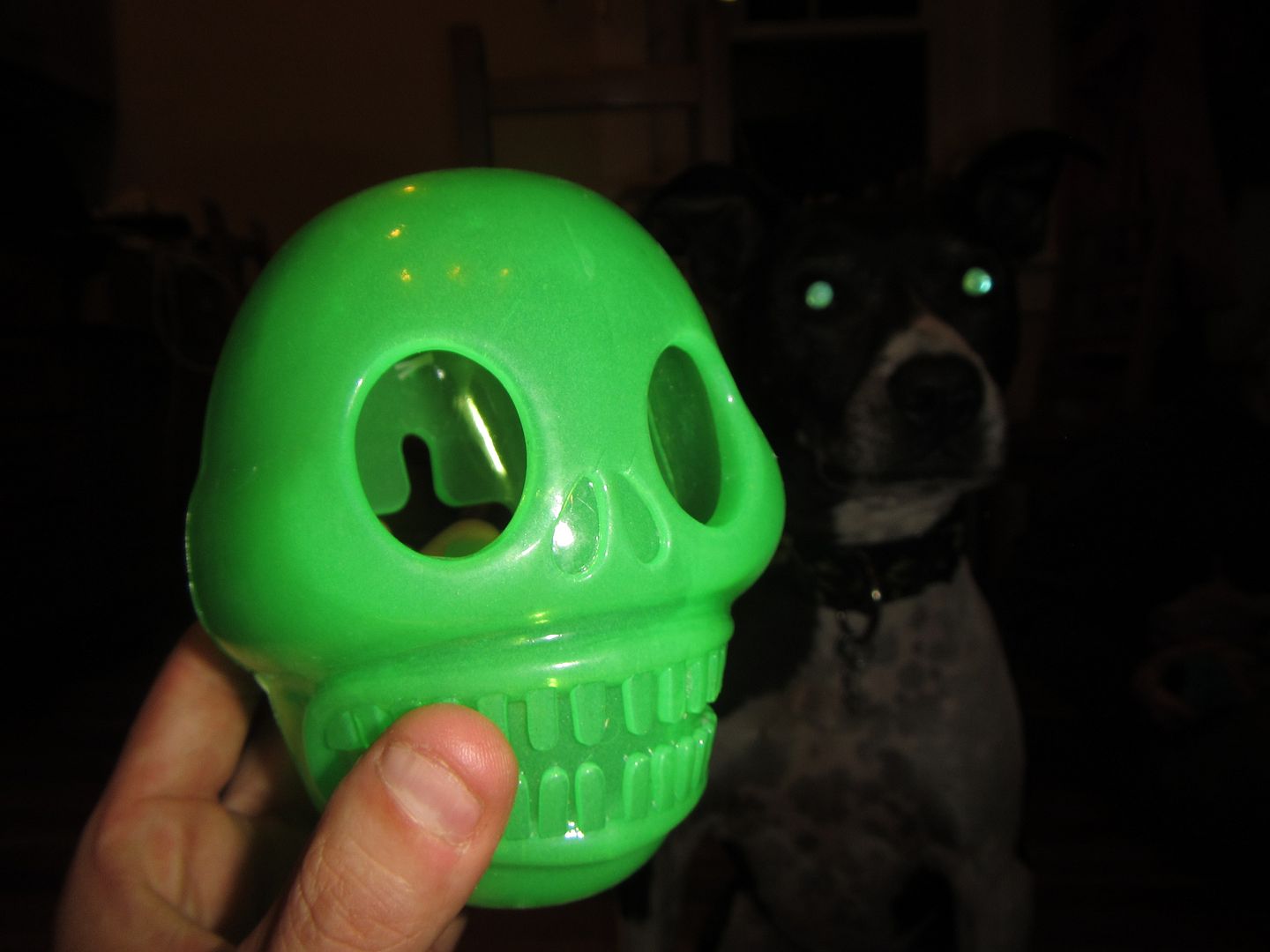 Charlie and the glowy skull.
Current Music:

The Darkness of Hillside Thickets - Some Things Man Was Not Meant To Know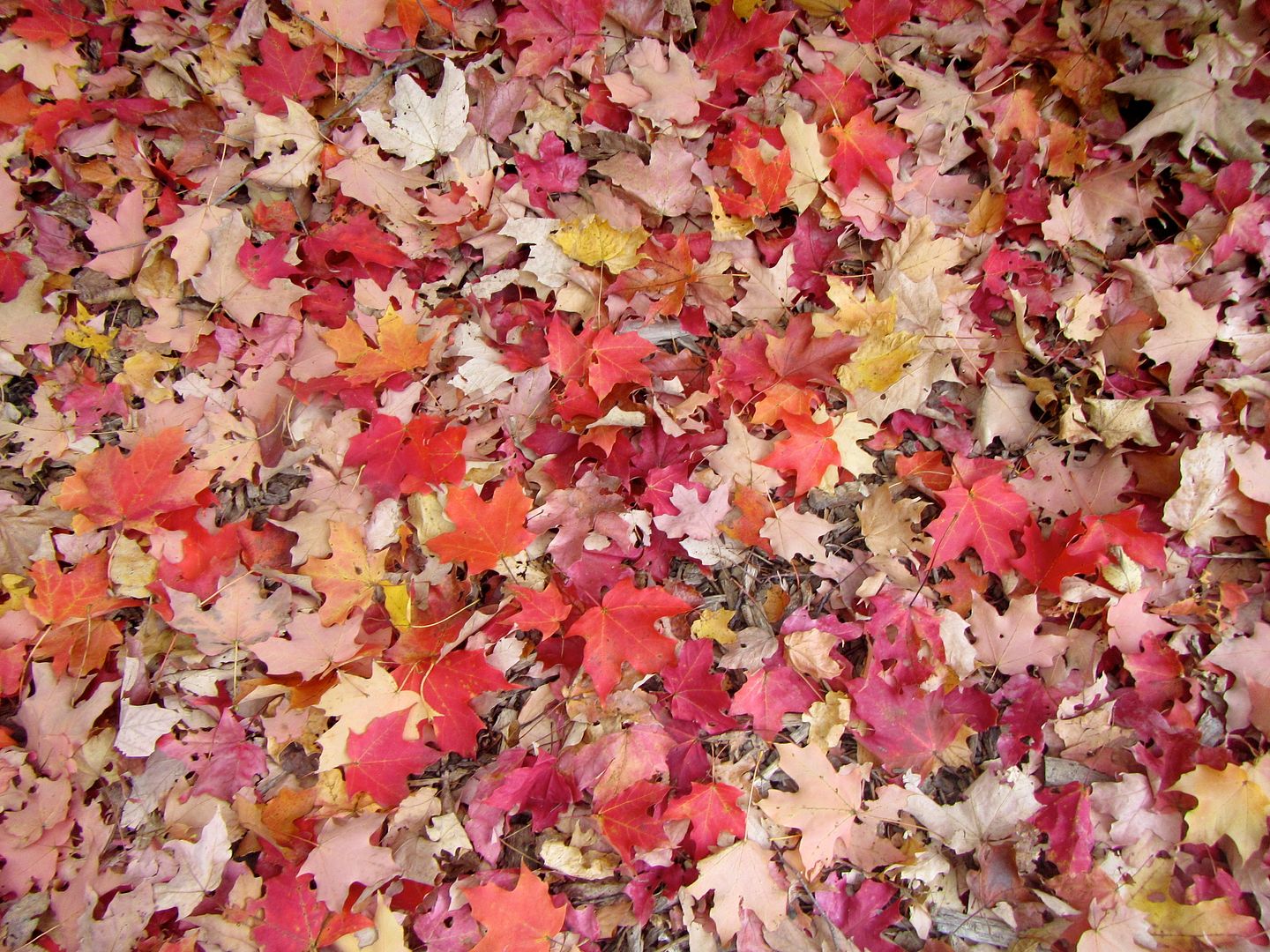 I never get over the loveliness of a carpet of sugar maple leaves.
(
Read more...
Collapse
)
Current Music:

Roderick on the Line
Oh sure, here's the foster puppy in the bed at 3:00, but what about earlier in the day?
(
Read more...
Collapse
)
Current Music:

Digable Planets - Examination of What
Tags:
Latest Month
March 2014
S
M
T
W
T
F
S
1
2
3
4
5
6
7
8
9
10
11
12
13
14
15
16
17
18
19
20
21
22
23
24
25
26
27
28
29
30
31