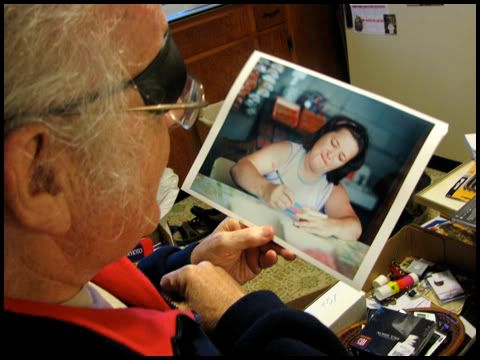 I was thinking about my third day of posting what made me happy (the thank you letter to the Chief was my second, by the way) and I had a few contenders after spending the day with my dad yesterday. We had lunch at a place to dispel a bad memory of it (it worked). We went to the nursing home where my mother lives, and Charlie brought joy to many of the residents and visitors there (less so to a lot of the mostly Caribbean staff, who probably have different associations with pit bull type dogs). But these old photos definitely win for what made me the happiest.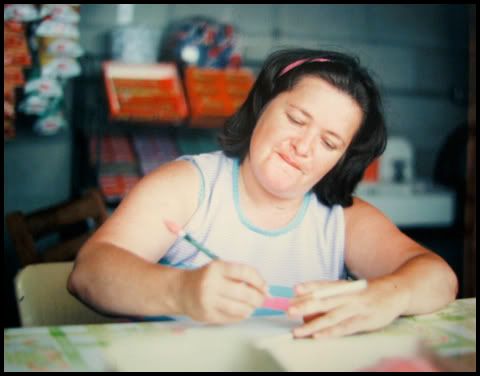 For a few summer weekends we went to a family friends' place in Westbrook Connecticut; they operated a concession stand on the beach, and my parents worked behind the counter. Mom here is either doing some bookkeeping or a crossword puzzle. It doesn't look like her cigarette is lit, which is probably a good thing--this is a food place, mom!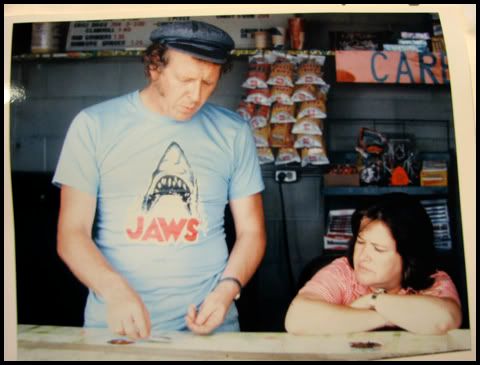 My mom is surprisingly nonplussed by the presence of Tom Jones, whistling "What's New Pussycat" as he counts change on the counter. Oh, wait! That's my dad!
There is so much information in this photo, it makes me insanely happy. My dad's t-shirt (and hat! and sideburns!) and then the menu in the background. Three chili dogs for two dollars!!! Below the chili dogs are two kinds of "grinders" a food found only in Connecticut and some other scattered locations. Imagine my surprise when I moved to Massachusetts and found the same food sold under the alias "Subs."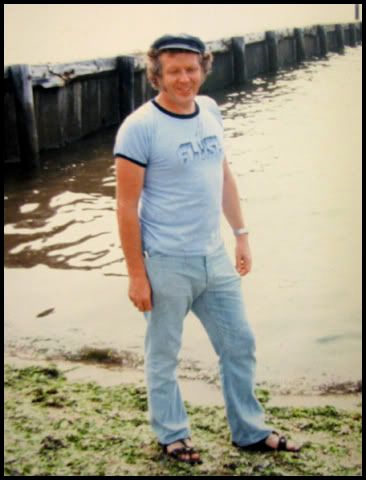 Actually, people usually told my dad that he looked like Joe Cocker. That caused him to go and try to find out who the hell "Joe Cocker" is.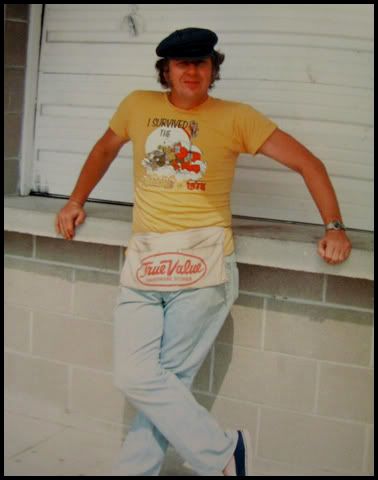 The t-shirt says, "I survived the
Blizzard of 1978
," placing this set of photos at the following summer.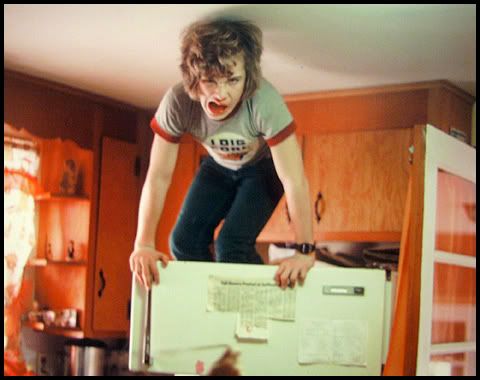 That was also the year that rabid teenagers emerged from freezers across New England. Oh, no sorry, that's just my brother, who would have been 15 at the time. Hey Andy, what does your t-shirt say?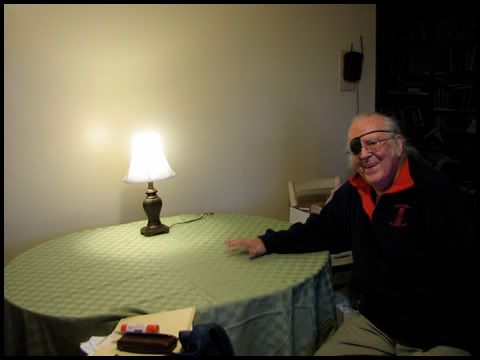 My father is proud of his newly uncluttered kitchen table. Now to throw out everything else in the room.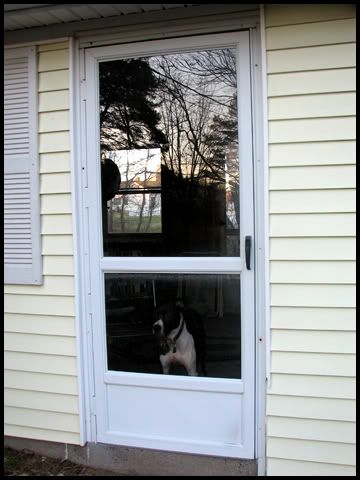 Charlie likes it when we visit my dad, but he's always worried I'm going to leave him behind.