Pygmy Hippopotamus
Hexaprotodon liberiensis
The pygmy hippopotamus is about a fifth of the mass of its huge cousin, the Nile hippo. A pygmy hippo is about the size of a small pig, on the average about 500 pounds. Pygmy hippos spend far less time in the water compared to Nile hippos, instead deftly and quietly moving through dense rainforests, feeding on fallen fruit and other vegetation. Also unlike Niles, pygmy hippos are solitary, coming together only to mate. They leave messages for one another by defecating and rapidly wagging their tails to disperse the fecal matter. Pygmy hippos are found in a relatively small range of jungle habitat in western Africa, the largest amount concentrated in Liberia. They are preyed upon by leopards and humans.
This is Cleopatra, a fifteen year old pygmy hippo who comes from the Toronto zoo. She is on loan to Zoo New England, and is on exhibit in the Tropical Forest building.
These pictures were sent from Toronto, to show the sand substrate of her enclosure there. I dare say, I can recognize her personality from these pictures.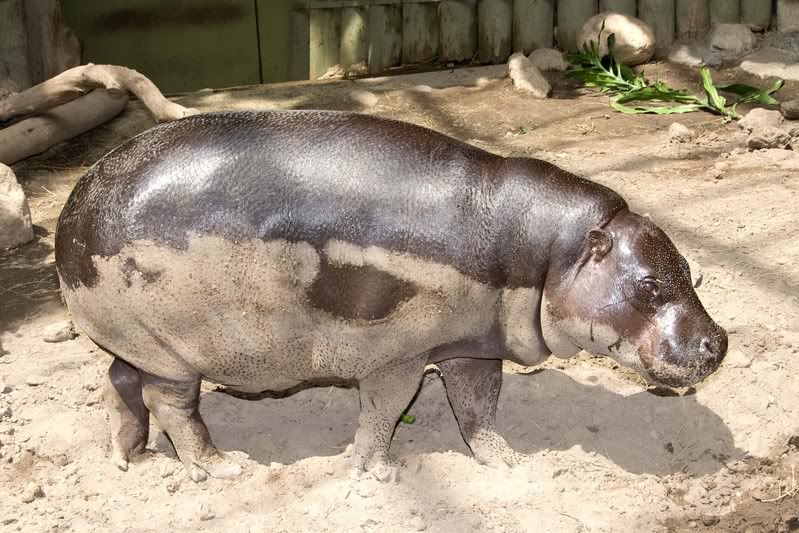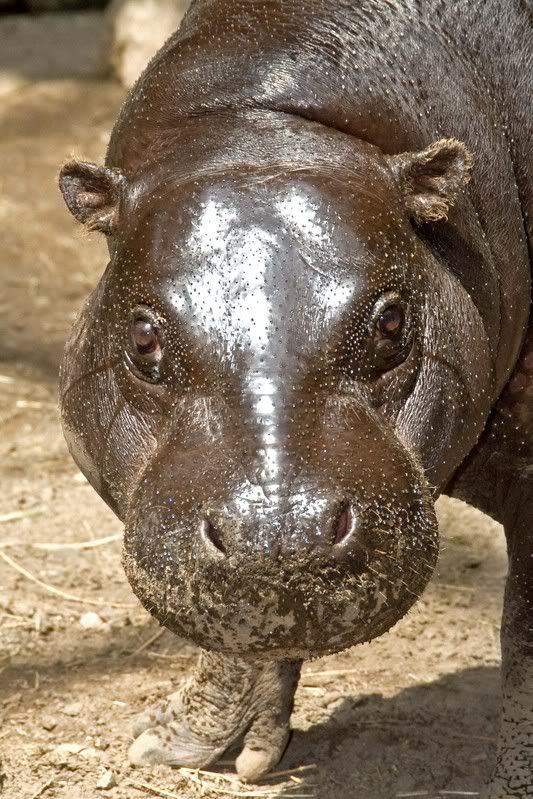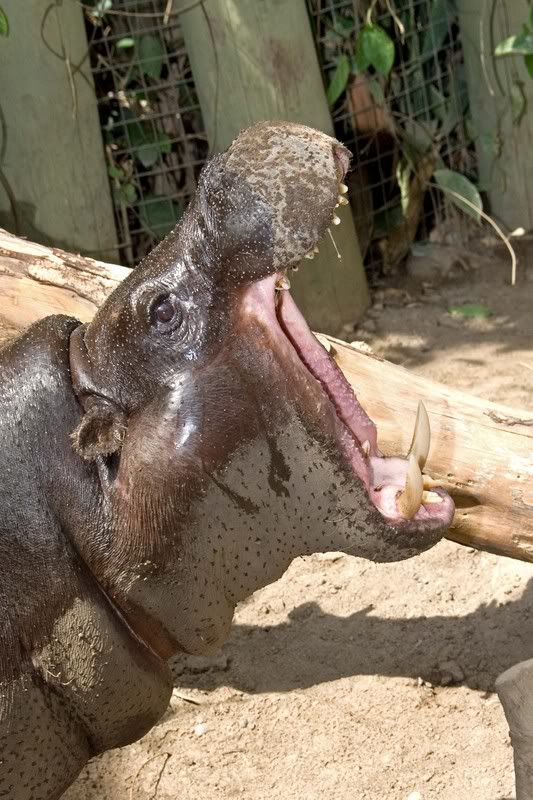 On this day in 365 Urban Species:
Greenhouse slug
.
Tags: