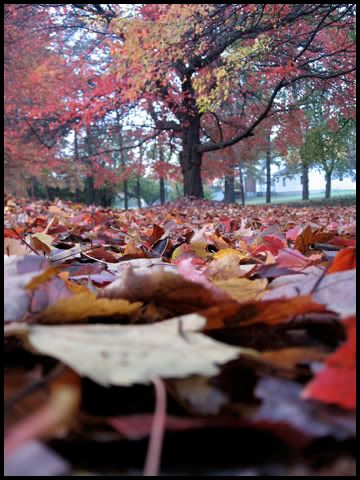 Another
red maple
(and it's many fallen leaves) in my dad's yard.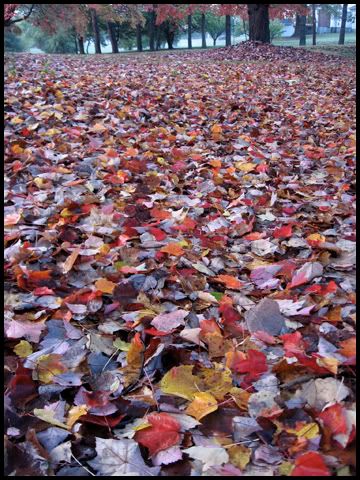 So many leaves.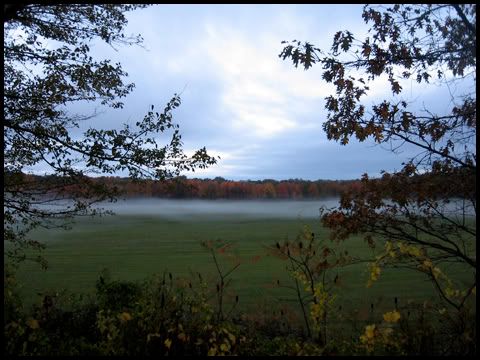 We pulled over to look at some fog and foliage in a field.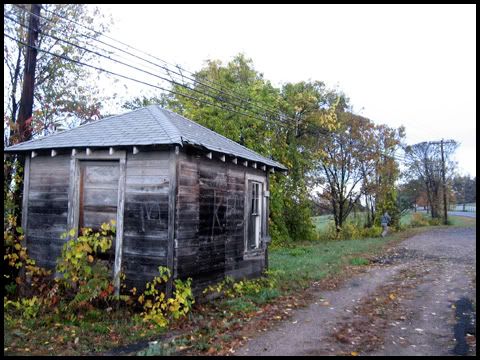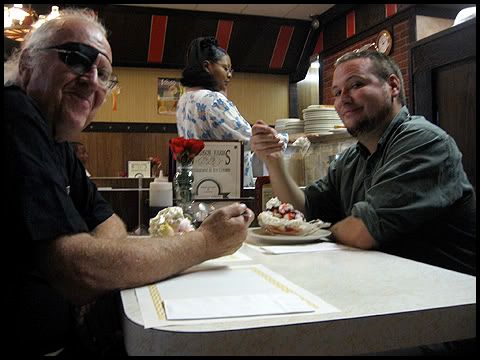 Banana splits for dad and Andy!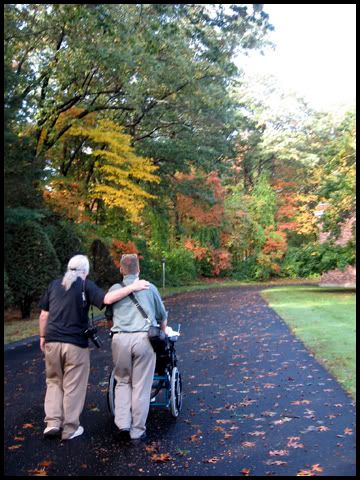 To the nursing home to see Mom.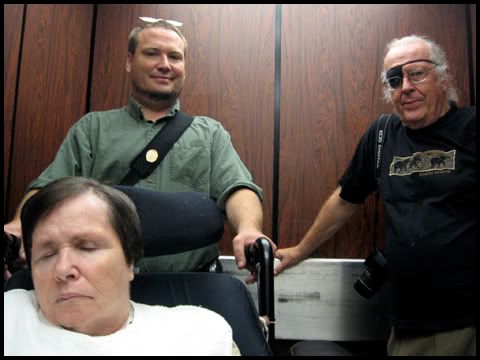 It's been a while since I've seen Mom, Dad, and Andy in the same place.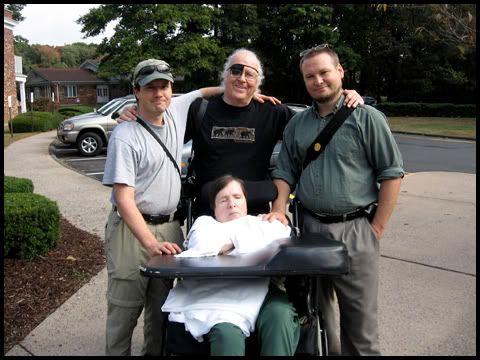 All of us together.