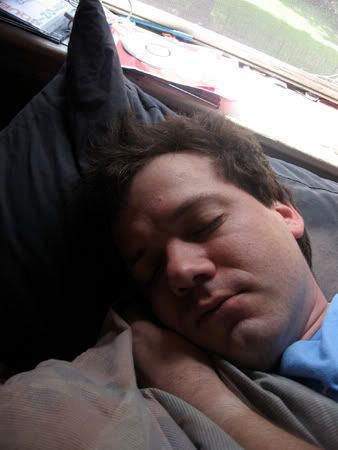 Afternoon nap. Alexis was nice enough to bring me my watch and camera at 2:58, so that I could take this picture.
On this day in 365 urban species:
House Centipede
. When I started "The Urban Pantheist" as a print zine, its logo included a pigeon as a sort of mascot species. I like to think of the house centipede as a second mascot species; we even considered making one inch buttons emblazoned with house centipede's image. Sure, a cockroach would be the obvious choice, but the house centipede is a little more unusual and very memorable, if not exactly charismatic. I have a house centipede icon, and every time I use it on a community post I have a conversation with a new person. Most recently I had to help a fairly large centipede out of the tub as I was showering.
Tags: