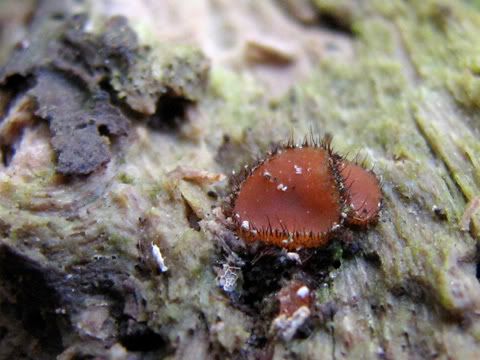 Photos by
cottonmanifesto
. Location: Olmsted Park, Boston.
Urban species #295: Eyelash cup
Scutellinia scutellata
There are many species of cup fungi. The fruiting bodies of these fungi are more or less round and usually rubbery, forming discs or bowls depending on their concavity. Unlike more familiar umbrella or shelf mushrooms, which produce spores on their undersides, cup fungi produce spores on the top surface of the fruiting body. The spores are protected in microscopic sacs that have aperatures at the cup surface. When the conditions are right, a tiny cap springs off the aperature, and the spores are forcibly ejected into the air. Eyelash cups are very small, seldom as big as a centimeter in diameter. When examined closely, they reveal an interesting feature: the edge of the cup is ringed with miniscule black hairs. Eyelash cups can be found anywhere there is well-decayed wood.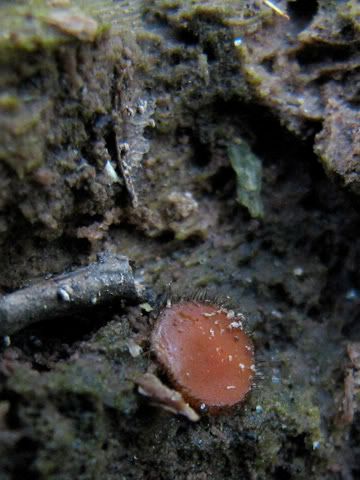 Tags:
Latest Month
March 2014
S
M
T
W
T
F
S
1
2
3
4
5
6
7
8
9
10
11
12
13
14
15
16
17
18
19
20
21
22
23
24
25
26
27
28
29
30
31