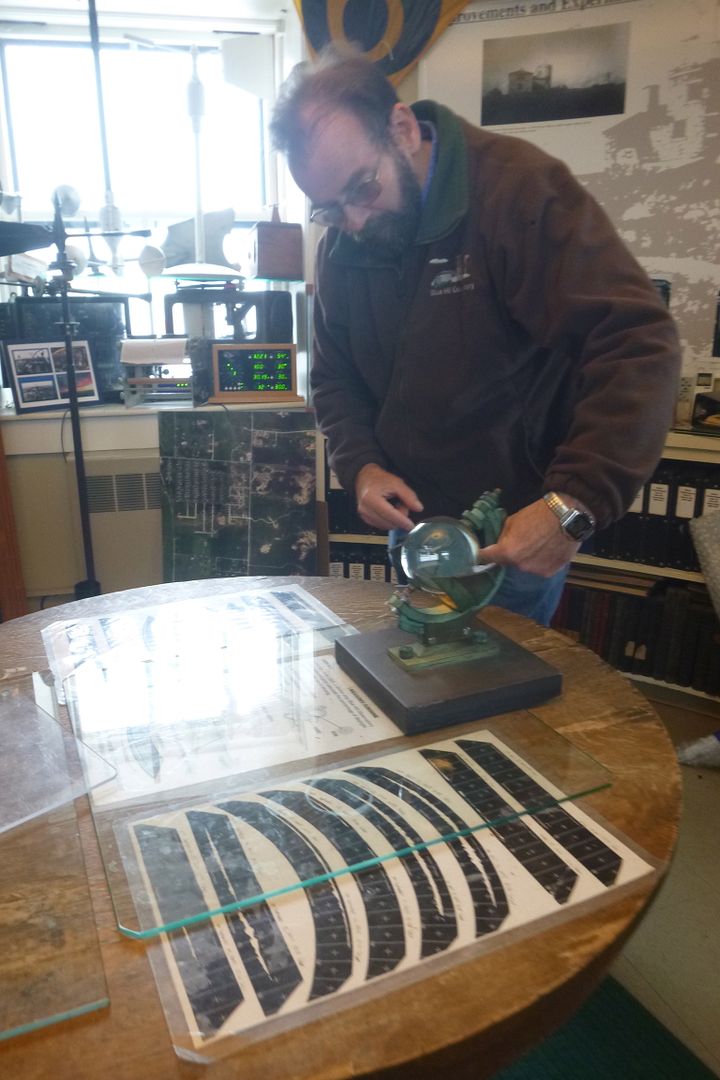 This is Don, he works at the Blue Hill Meteorological Observatory. I didn't know this when he came along on the Urban Nature Walk at Great Blue Hill. All I knew was that he knew his way around the hill well, so I let him lead the way. When we got to the top of the hill, there was the observatory. He led us in and showed us around.
The instrument he is touching is a Campbell–Stokes sunlight recorder. There was another one on the roof of the observatory. It consists of a crystal ball mounted in a bracket that holds specially shaped strips of paper below. When the sunlight hits the crystal, it focuses on the paper, burning a line across as the earth rotates. You can see a bunch of the papers in the lower part of the photograph.
The "History Room" was full of all kinds of old-fashioned doo-dads and recording devices. There were even a couple machines for manually printing text onto paper via keyboard.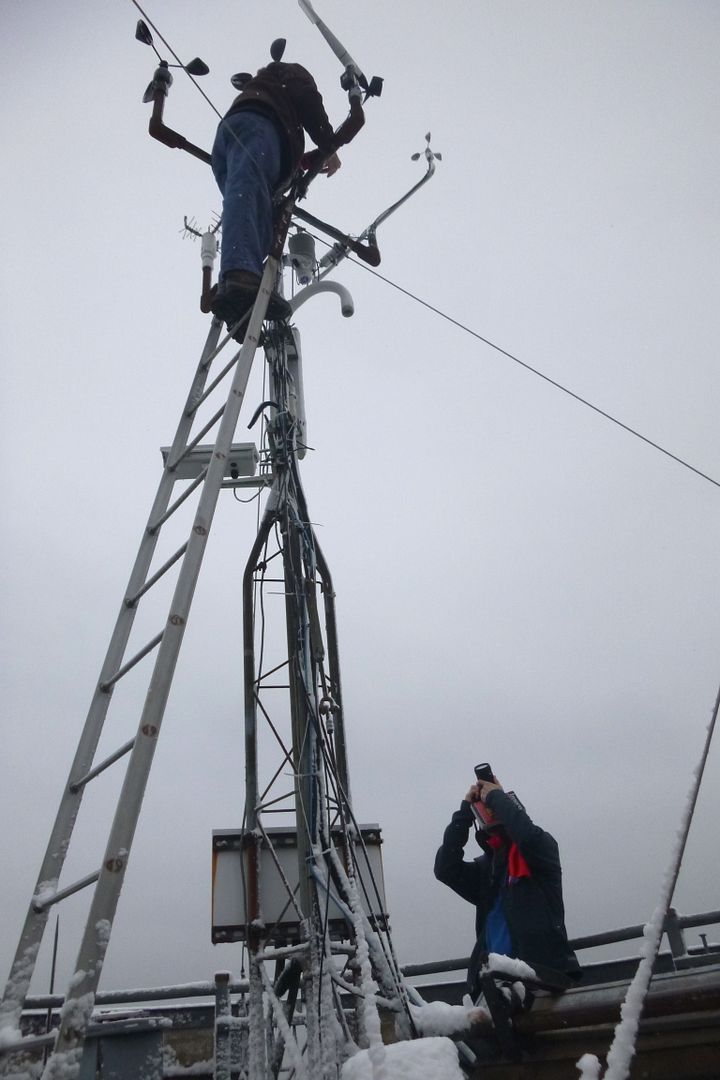 Don went to the tippy top of the roof apparati to, I don't know, brush snow off the wind speed indicators or something.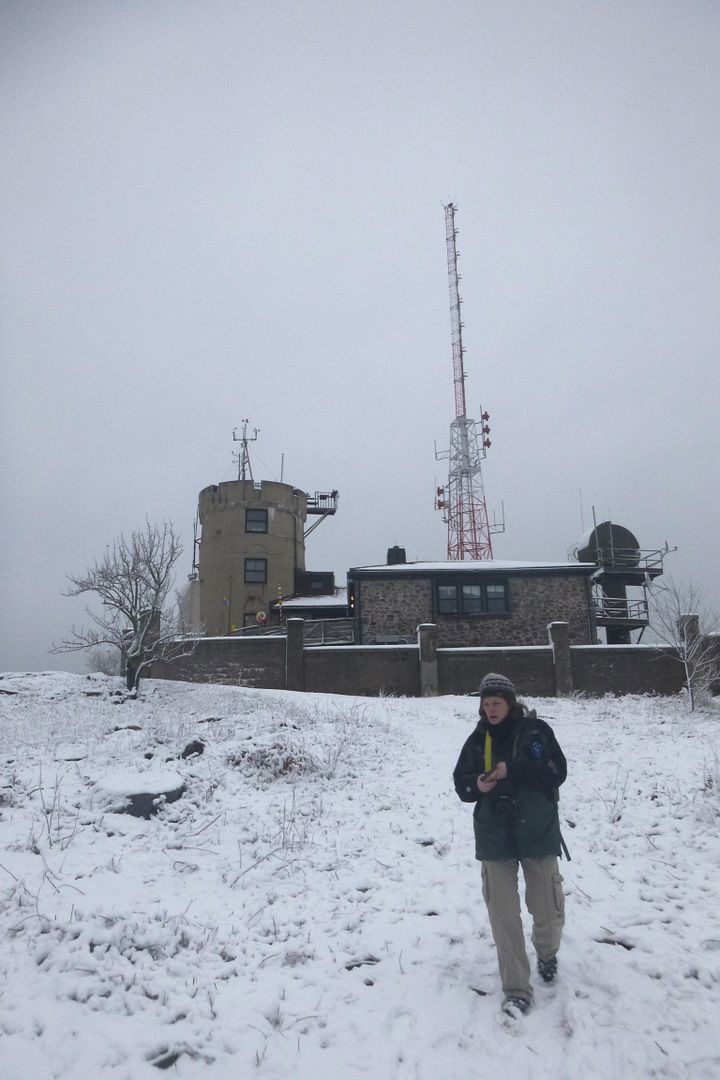 And here's the parting shot, what the station looks like as we left.
Cool time! Thanks Don, thanks Steph!
Current Music:

Nirvana - Radio Friendly Unit Shifter
Tags:
Latest Month
December 2016
S
M
T
W
T
F
S
1
2
3
4
5
6
7
8
9
10
11
12
13
14
15
16
17
18
19
20
21
22
23
24
25
26
27
28
29
30
31