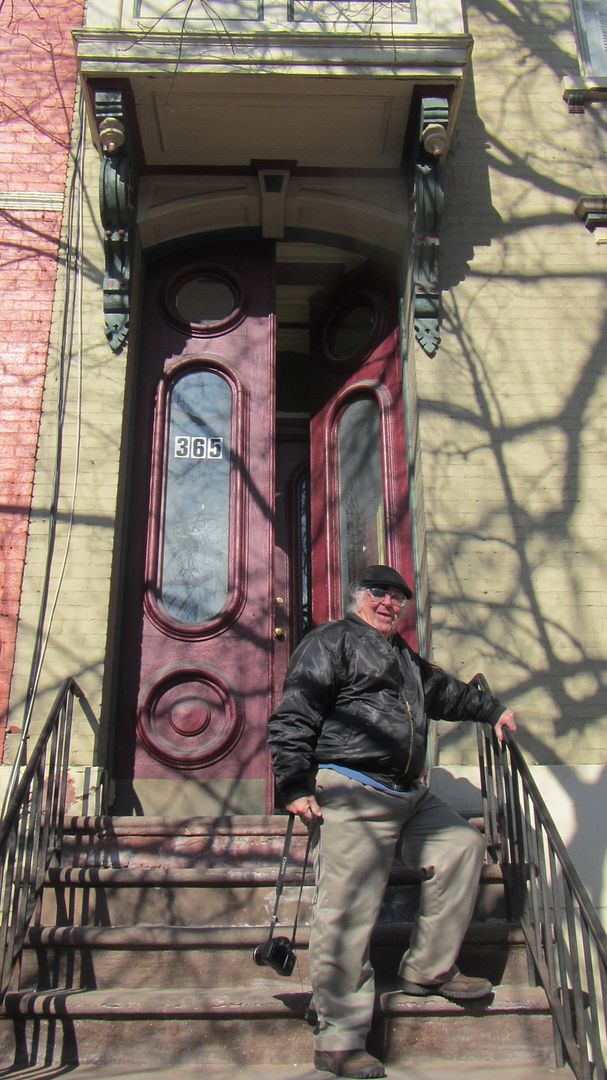 My dad and I went to Albany, the capital city of New York, yesterday. I suspect they thought that New York City was too damn crowded to put the capital there. Albany is a parcel of land once ruled by deer and snow monsters, but now has a little bizarre city squatting in the middle of nowhere. Despite its small size I managed to get us lost (on foot) so we got to see some pretty buildings and doorways.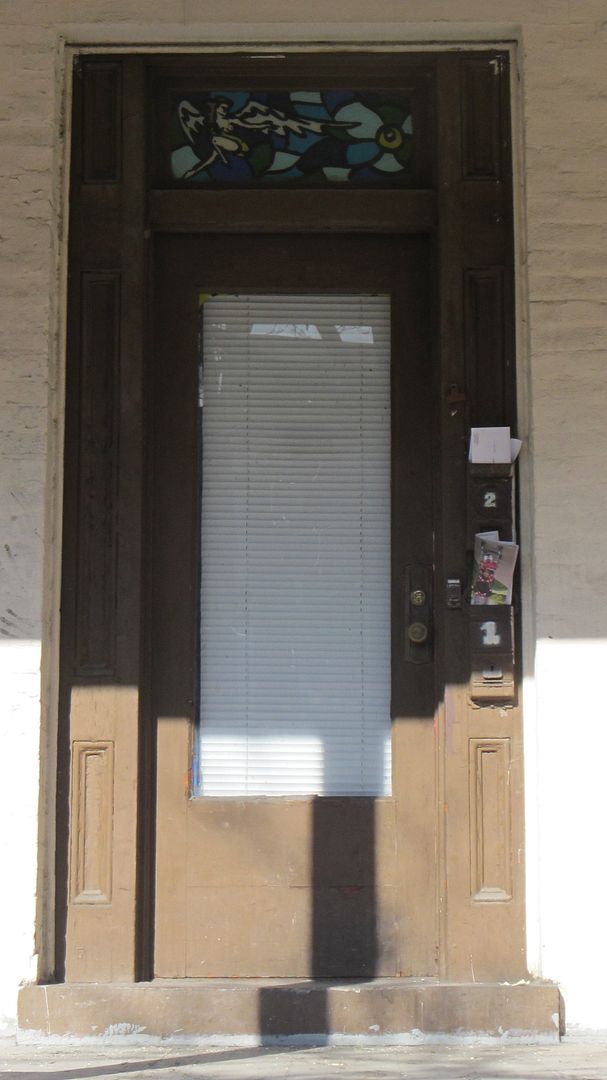 I liked the little handmade stained glass at the top of this doorway.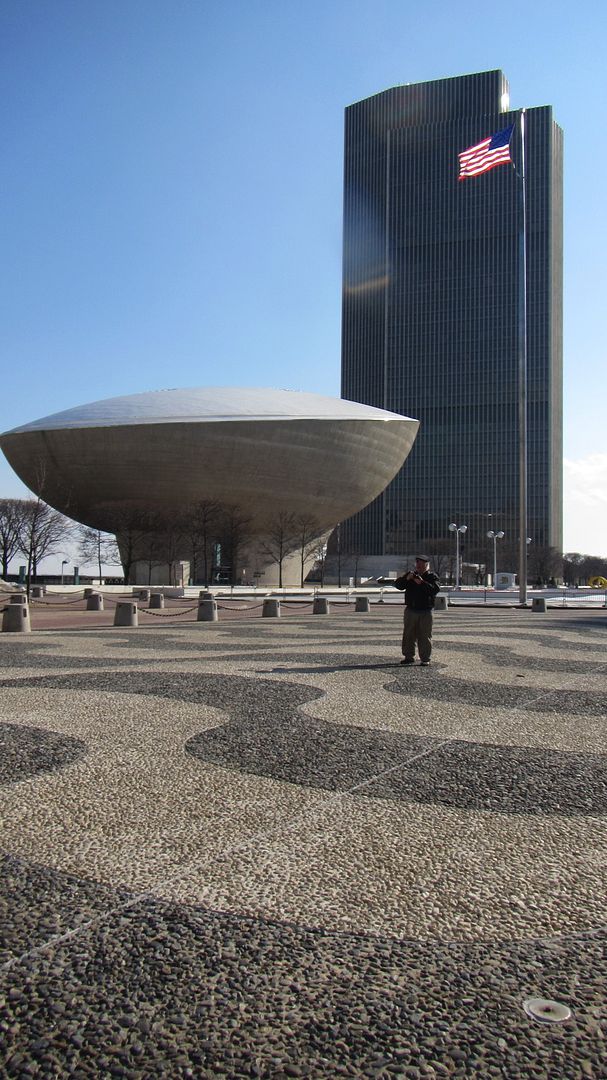 Empire State Plaza was the center of our adventures--despite being allegedly "closed for the winter" as if they have other seasons there.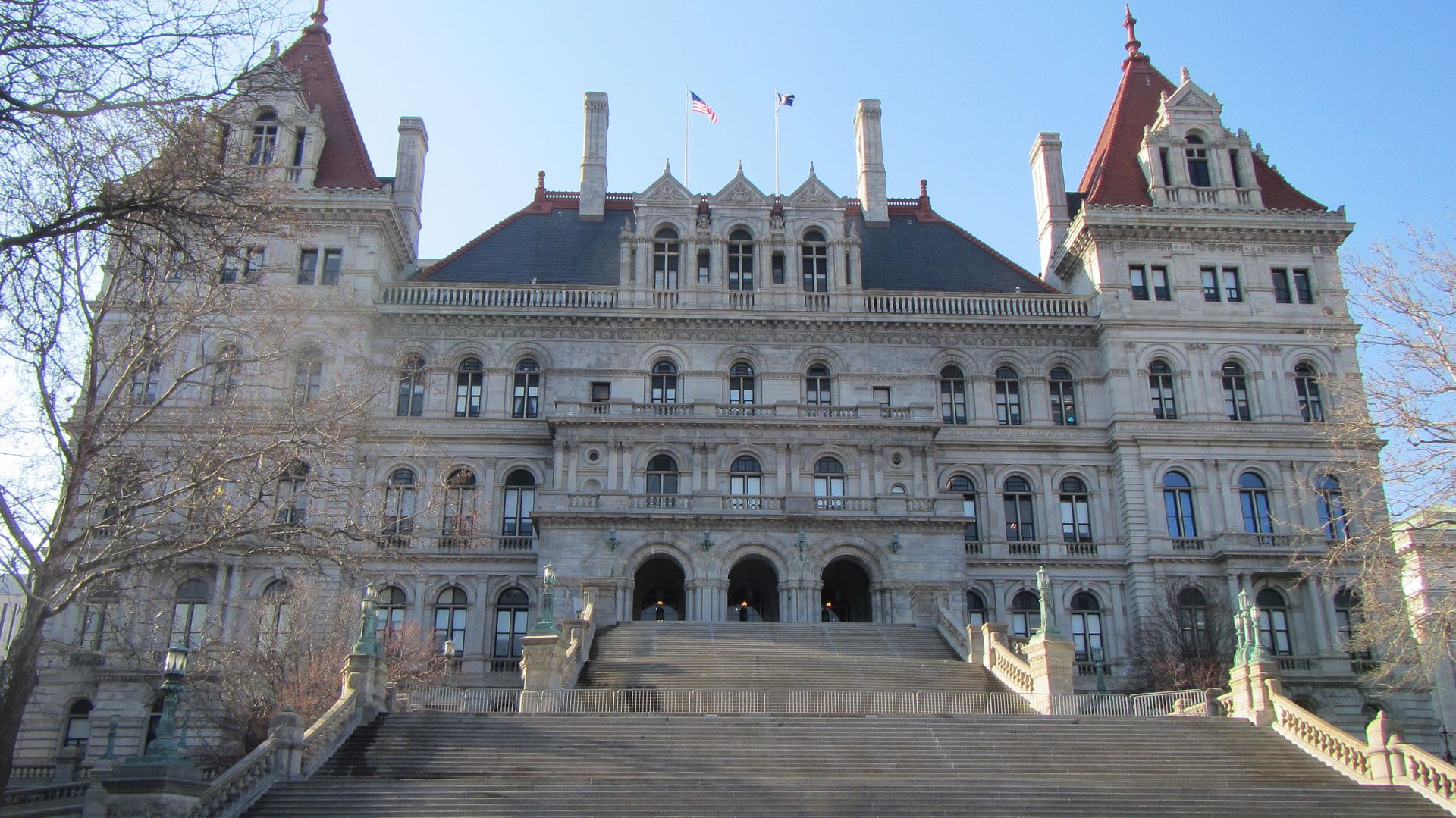 The castle of the Snow Monster King was sacked in the 1800s by Dutchmen, and converted into the State Capitol building.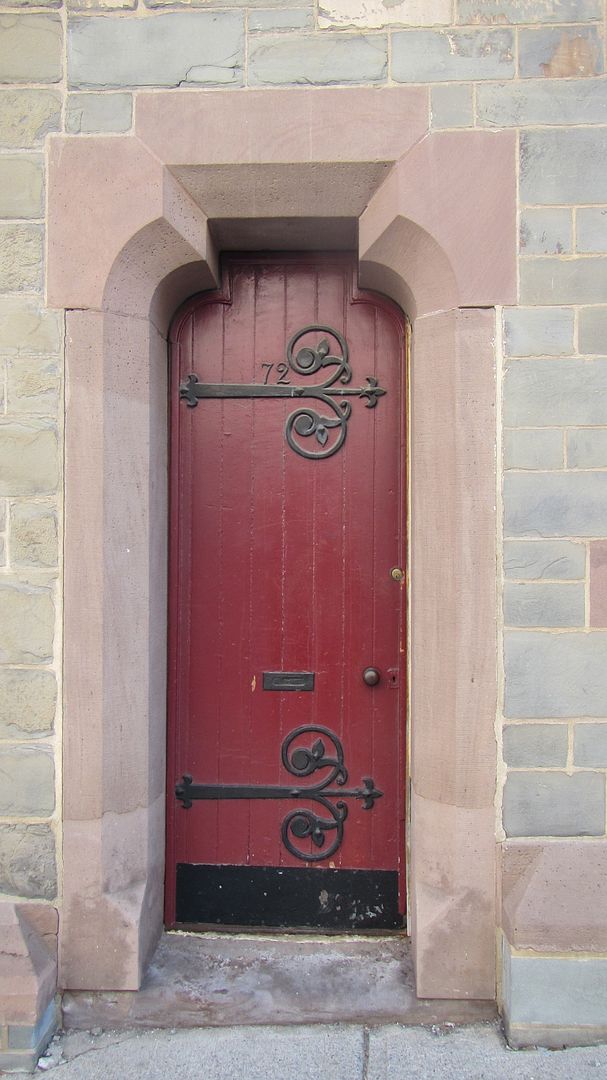 I presume that this doorway leads to the workshop of Miracle Max.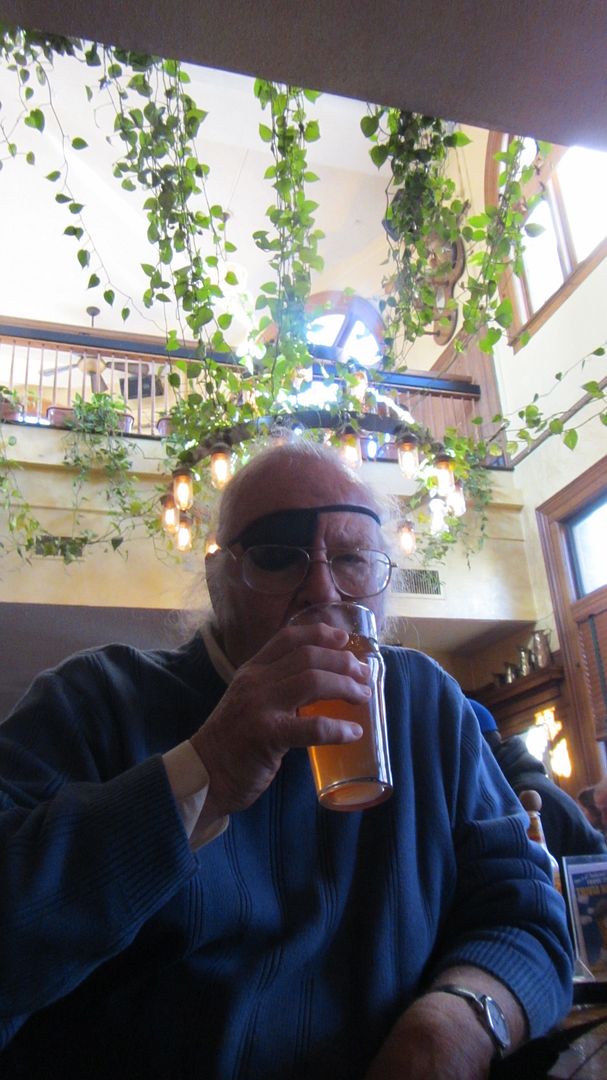 I posted on facebook and twitter asking for recommendations on what to do in Albany. Despite receiving answers such as "bring a good book" and "go to Buffalo instead," I did get an excellent tip from
audacian
: The City Beer Hall.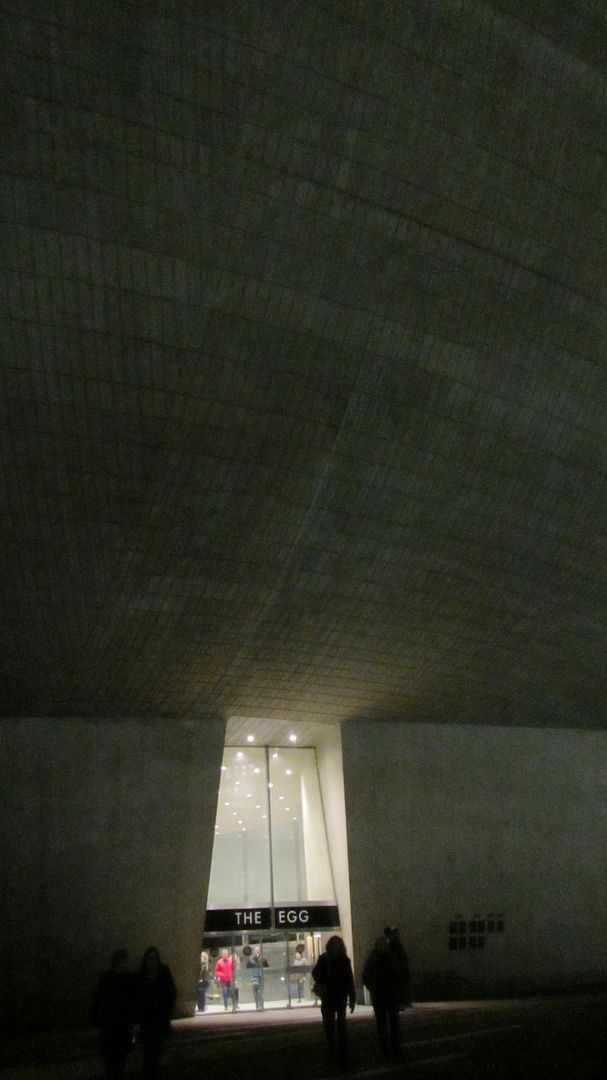 The whole reason we were there was that my dad had tickets to see the Moth Radio Hour in a theater in that egg-shaped building seen above (I forget the name, good thing I take pictures everywhere I go). The show was good--listen for stories on the theme of "Lost and Found." Super super sad stories but very well told. We spilled out into the Plaza and I got us lost again.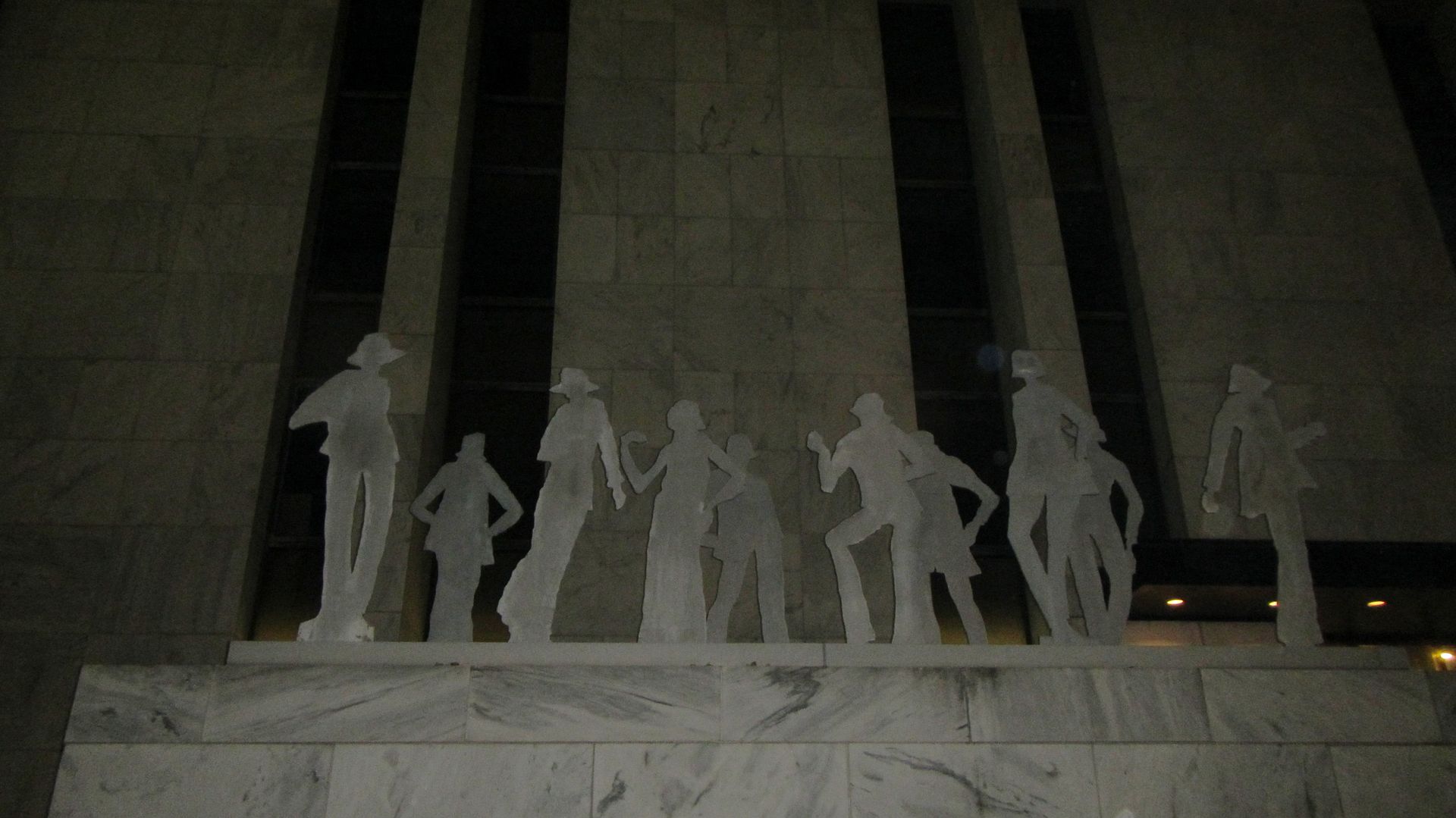 Getting lost is an opportunity to see things you wouldn't see otherwise. I found most of the public art in Albany to be pretty awful, but I kinda like this one.
Current Music:

The Sweet - New York Groove
Tags:
Latest Month
December 2016
S
M
T
W
T
F
S
1
2
3
4
5
6
7
8
9
10
11
12
13
14
15
16
17
18
19
20
21
22
23
24
25
26
27
28
29
30
31