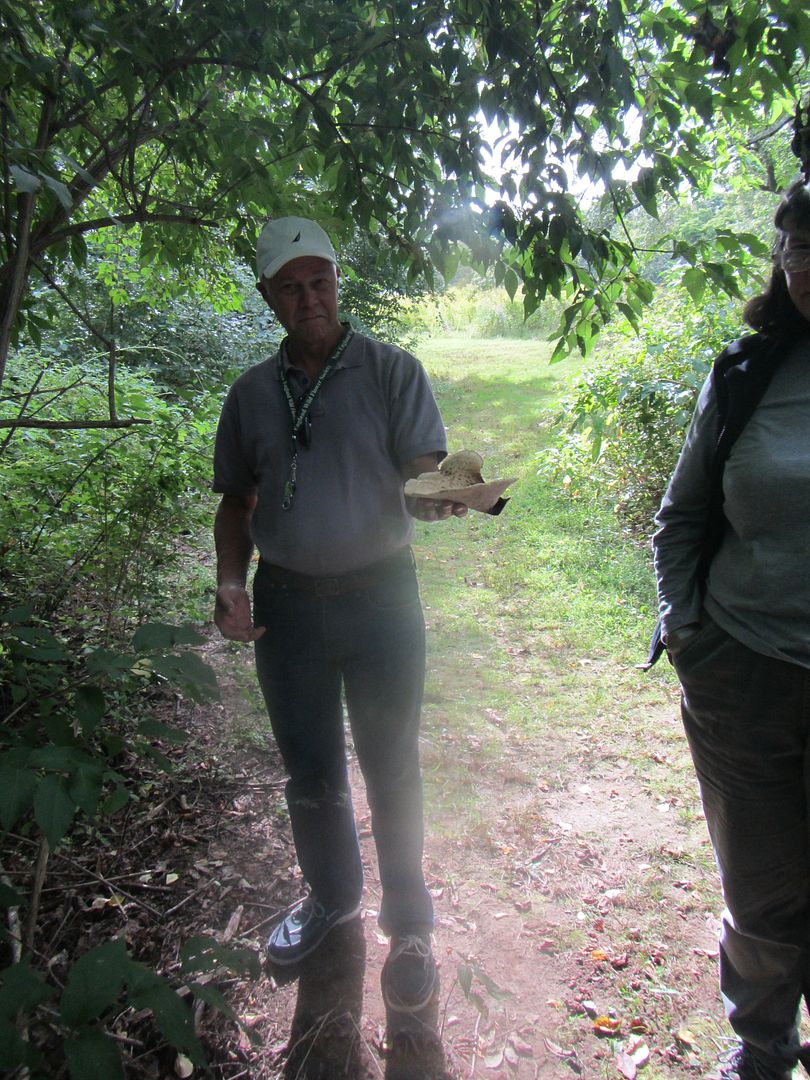 Here's a participant in my Fungi Field Walk from last Sunday at Drumlin Farm. He's holding a
dryad's saddle
.
I was lucky that one of the other participants had seen the bloom of dryad's saddle, since mushrooms are so few and far between at the moment. The class was a big one by my standards, 16 total, and for the most part very engaged and interested. One was a teacher/naturalist from another wildlife sanctuary that might hire me to train their staff on fungi.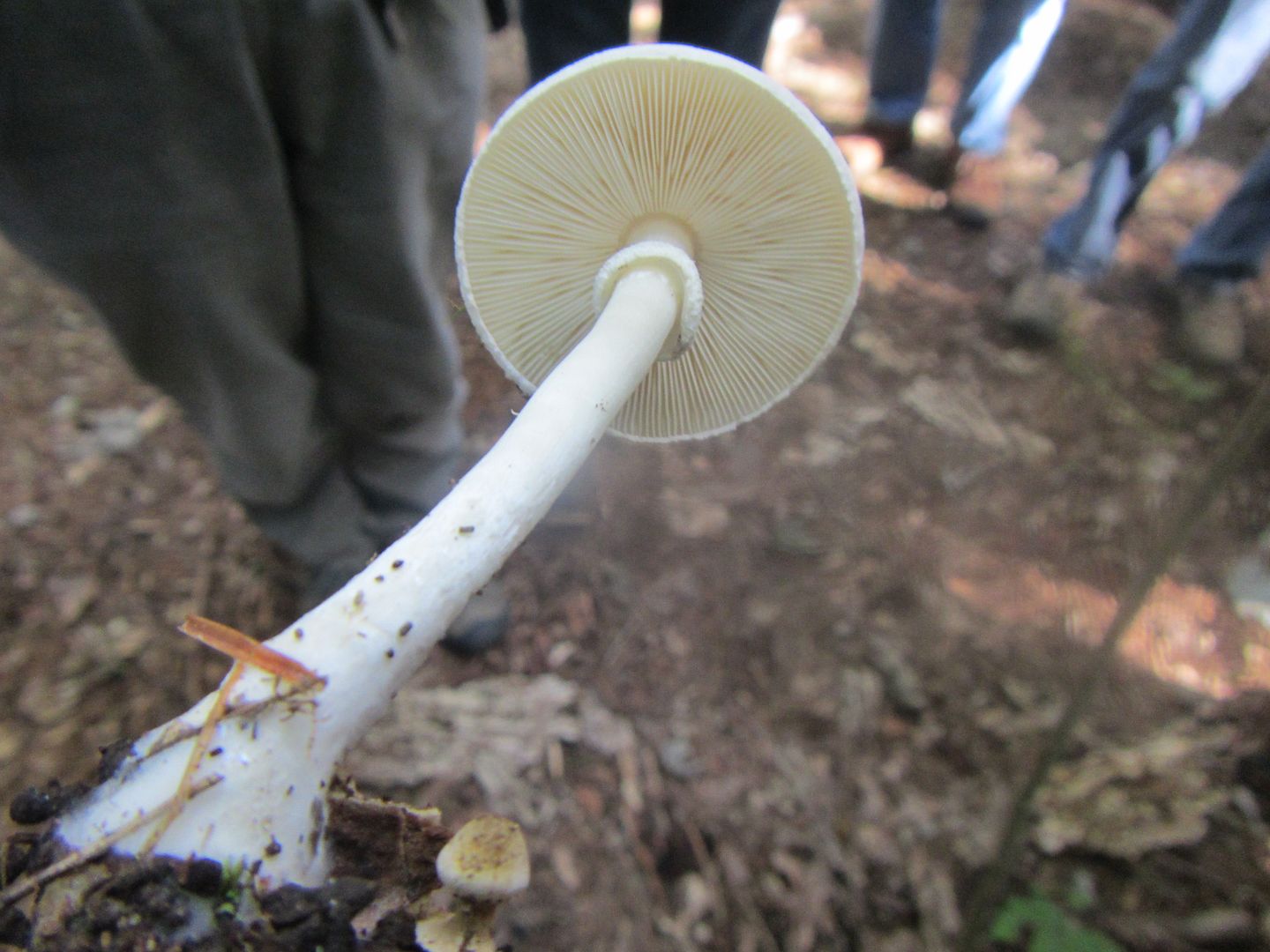 This was the most interesting and attractive mushrooms we found, looking very much like an
Amanita
but firmly attached to a piece of bark from a dead tree. The problem with that is that all
Amanitas
are mycorhyzzal--they grow from the roots of living trees, they don't digest wood as many other types of mushroom-producing fungi do. I took it home and tried to get some spores with no success, which makes identification really difficult. I posted it to a couple of the mushroom ID forums on facebook and got a smattering of guesses.
Macrolepiota
or
Lepiota
seemed to be the neighborhood our mushroom came from. I know very little about this group, encountering them only rarely in the field.
Time to bone up
!
Oh, wait a minute, I think it's
Leucoagaricus naucinus
. Hmmmm...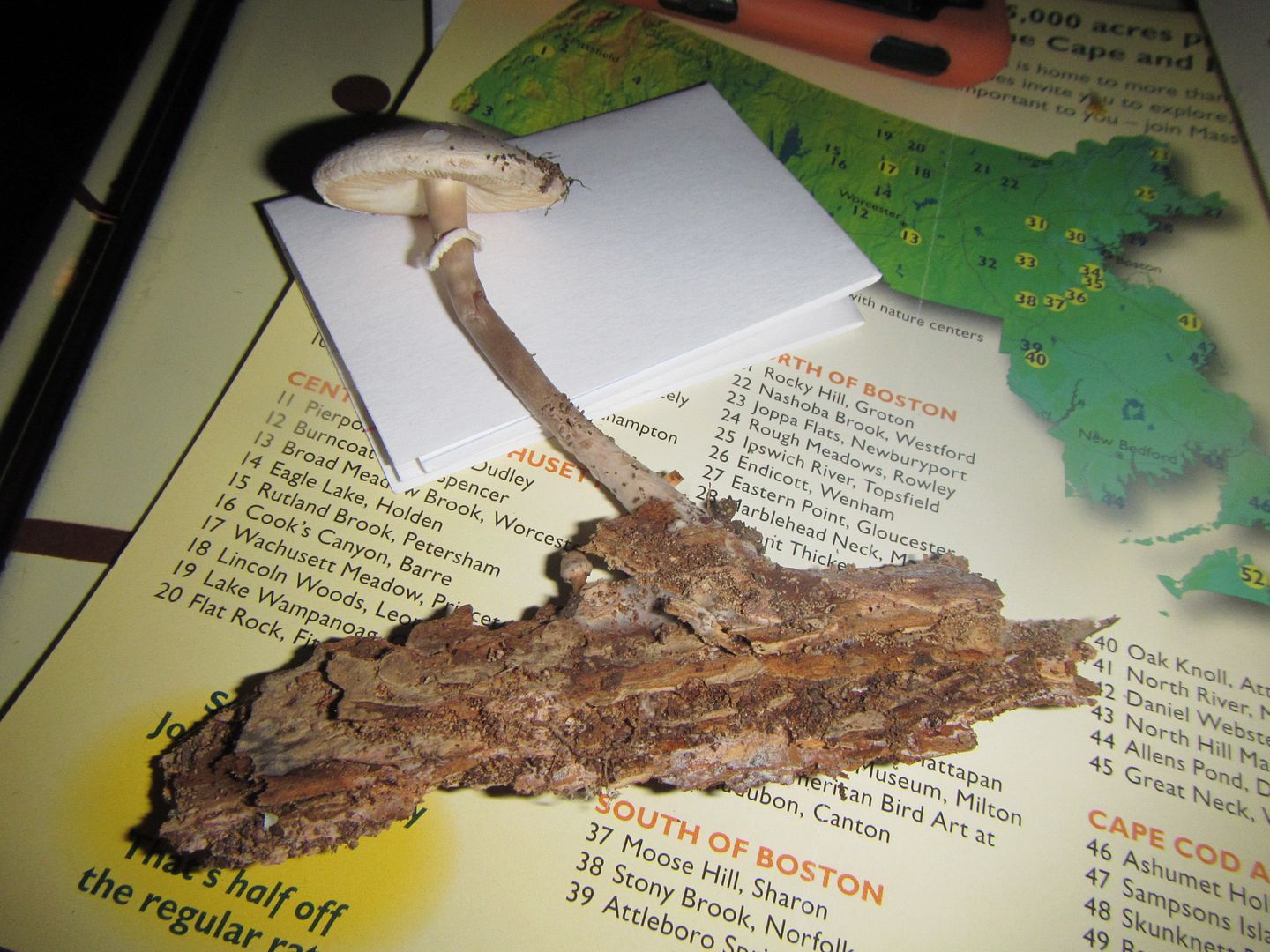 Here's the same mushroom, brought home and starting to bruise and wilt.
Current Music:

Girl Talk - Every Day
Tags:
Latest Month
December 2013
S
M
T
W
T
F
S
1
2
3
4
5
6
7
8
9
10
11
12
13
14
15
16
17
18
19
20
21
22
23
24
25
26
27
28
29
30
31