Sep. 14th, 2013 at 2:57 PM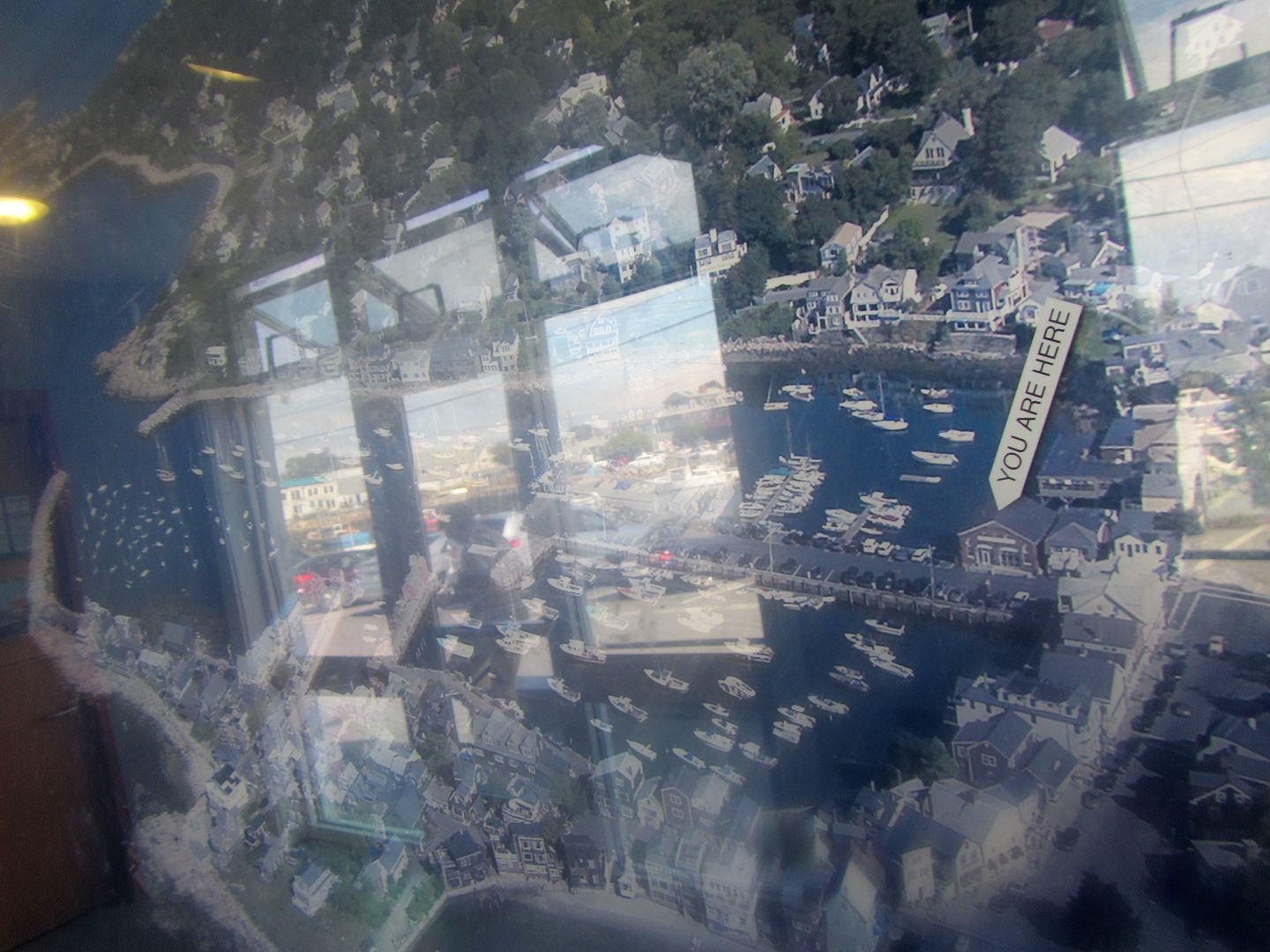 We were here.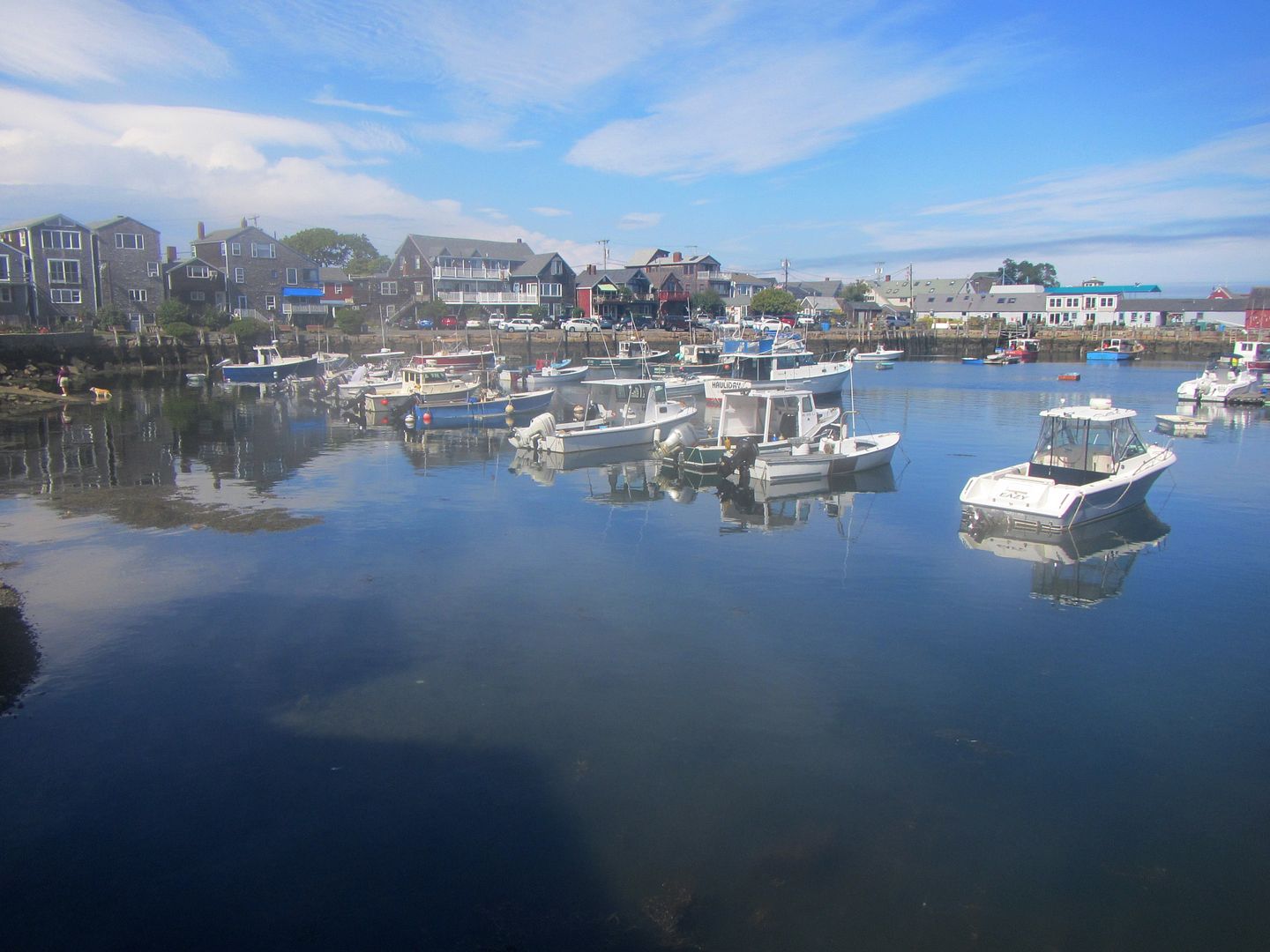 Which is to say, here.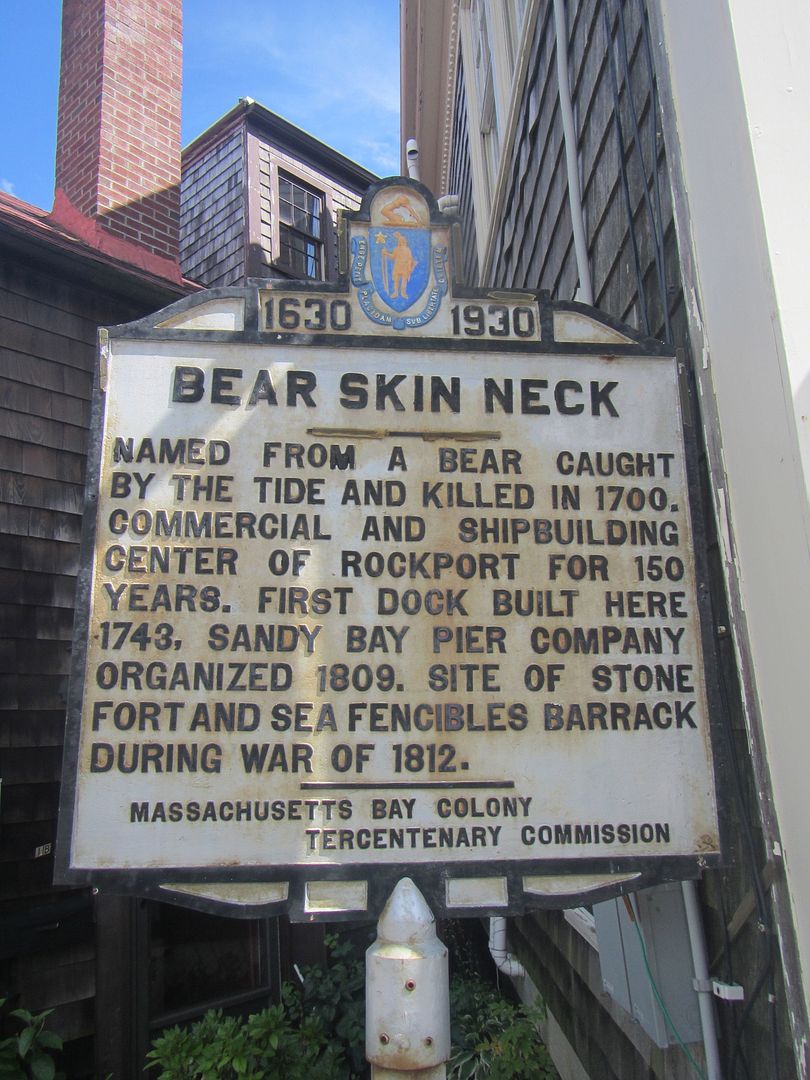 We also were on Bear Skin Neck, a little spit of land now supporting a lively tourist trap industry, famous for being the location where town fathers bravely killed a stranded bear and, one supposes, skinned it.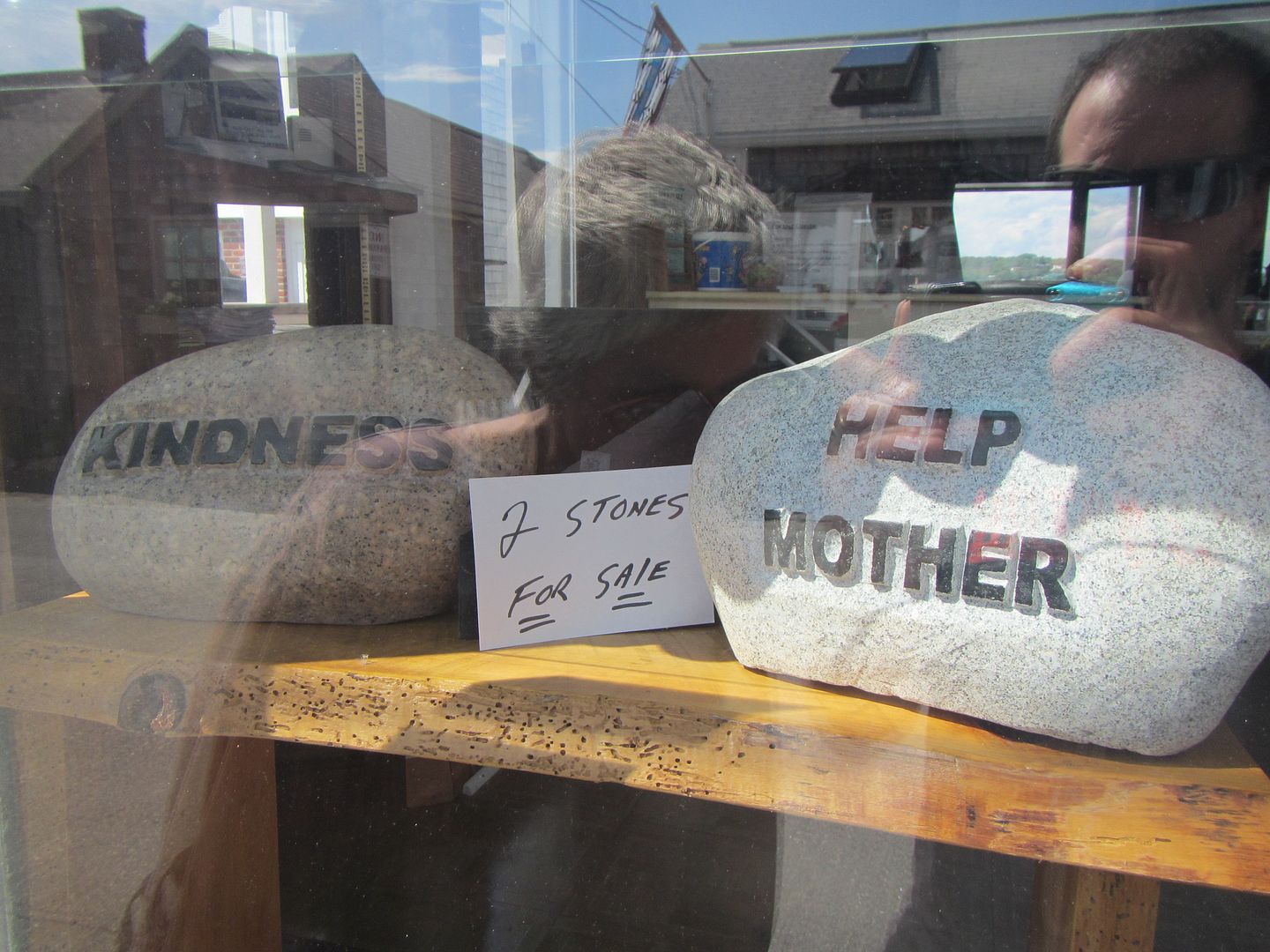 Among the touristy things that tempted us were these miniature replicas of
Babson Boulders
. If you haven't been following since we used to take frequent trips to Dogtown, then well, Babson Boulders are huge rocks with inspirational sayings carved into them by the cult following of a rich nutbag back in the early 20th century. This adds a level of weirdness to a place which already has the distinction of being a Revolutionary War era ghost town. We love it, but stopped going when Maggie developed a catatonic reaction to the gunshots of the neighboring target gun range.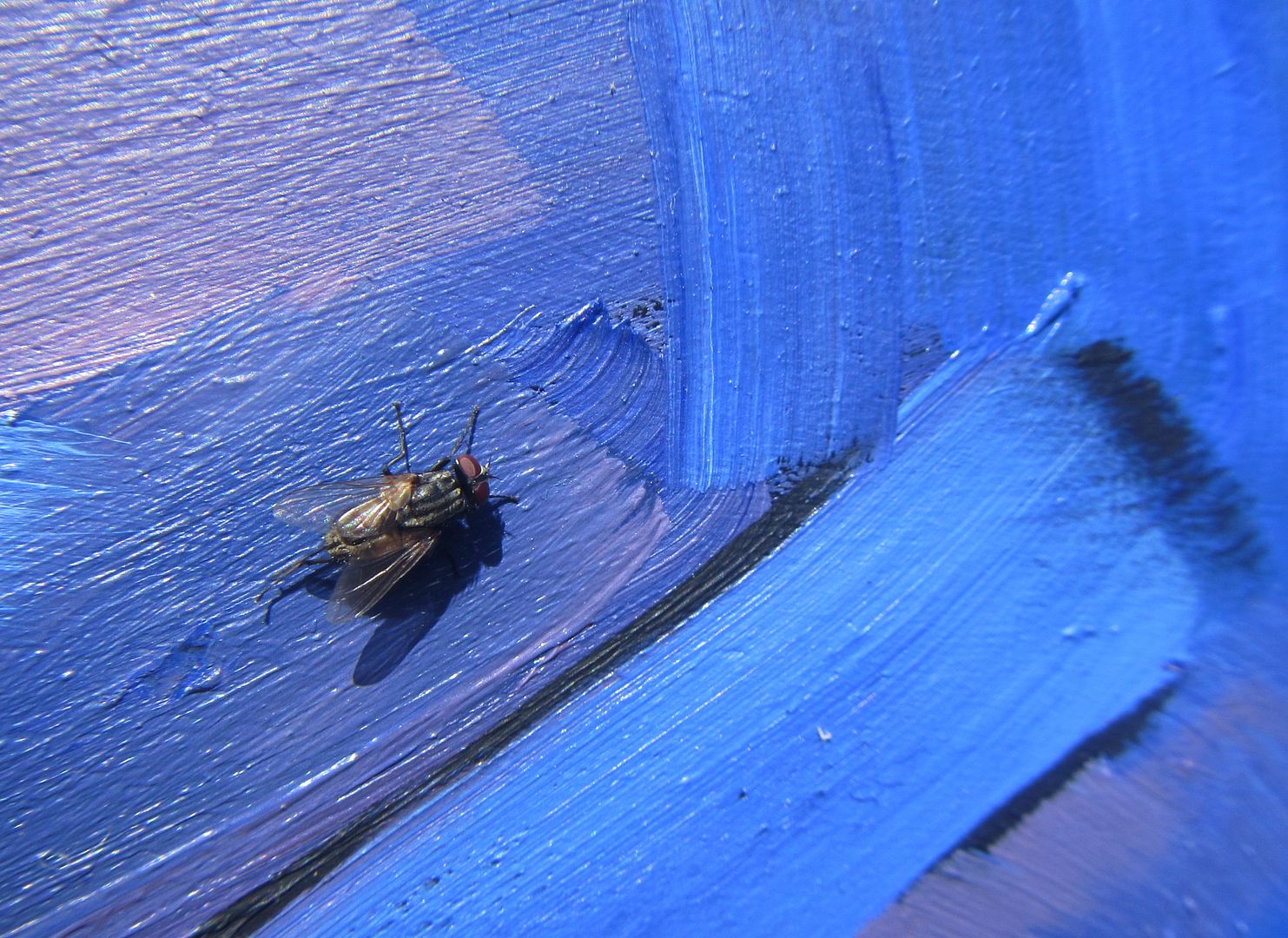 We thought this local art appreciator was stuck to the wet paint, but it was just resting on the beautiful blue.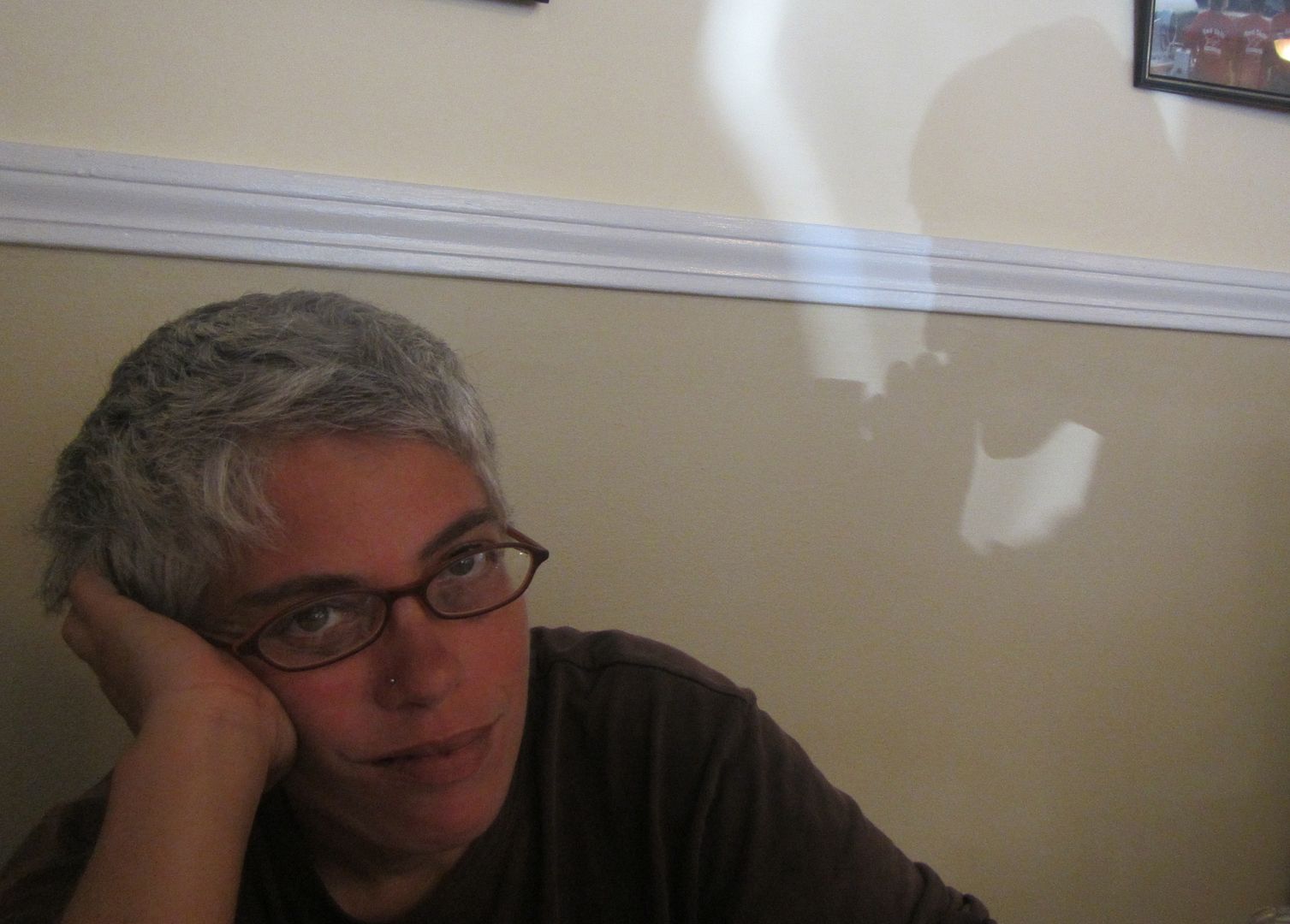 At lunchtime we joined the rest of the shadows at
The Red Skiff
, good food, huge portions, and priced to feed the locals not the tourists.
Did someone say "huge portions?" I don't eat seafood, so I went ahead and got a "Rodeo Burger," onion rings and all. We skipped dinner last night.
Current Music:

Zafari - King Masaru