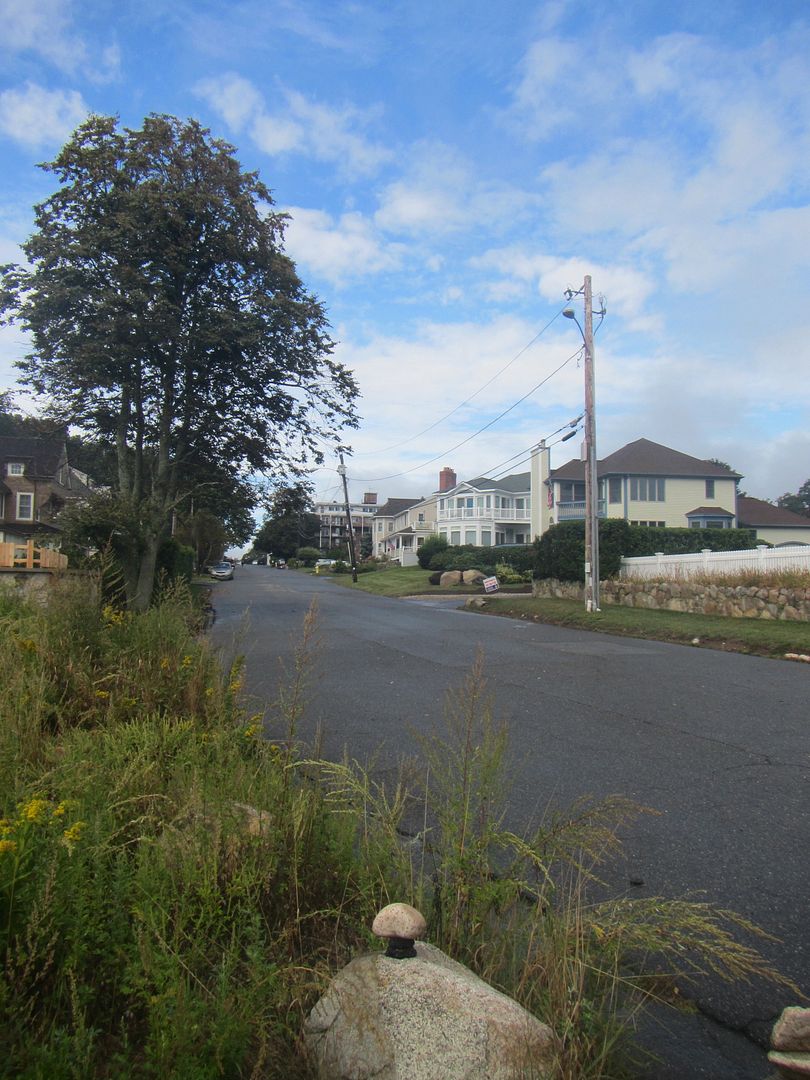 We went for a walk in the morning to look at the neighborhood of Magnolia--we hadn't really seen it in the daylight.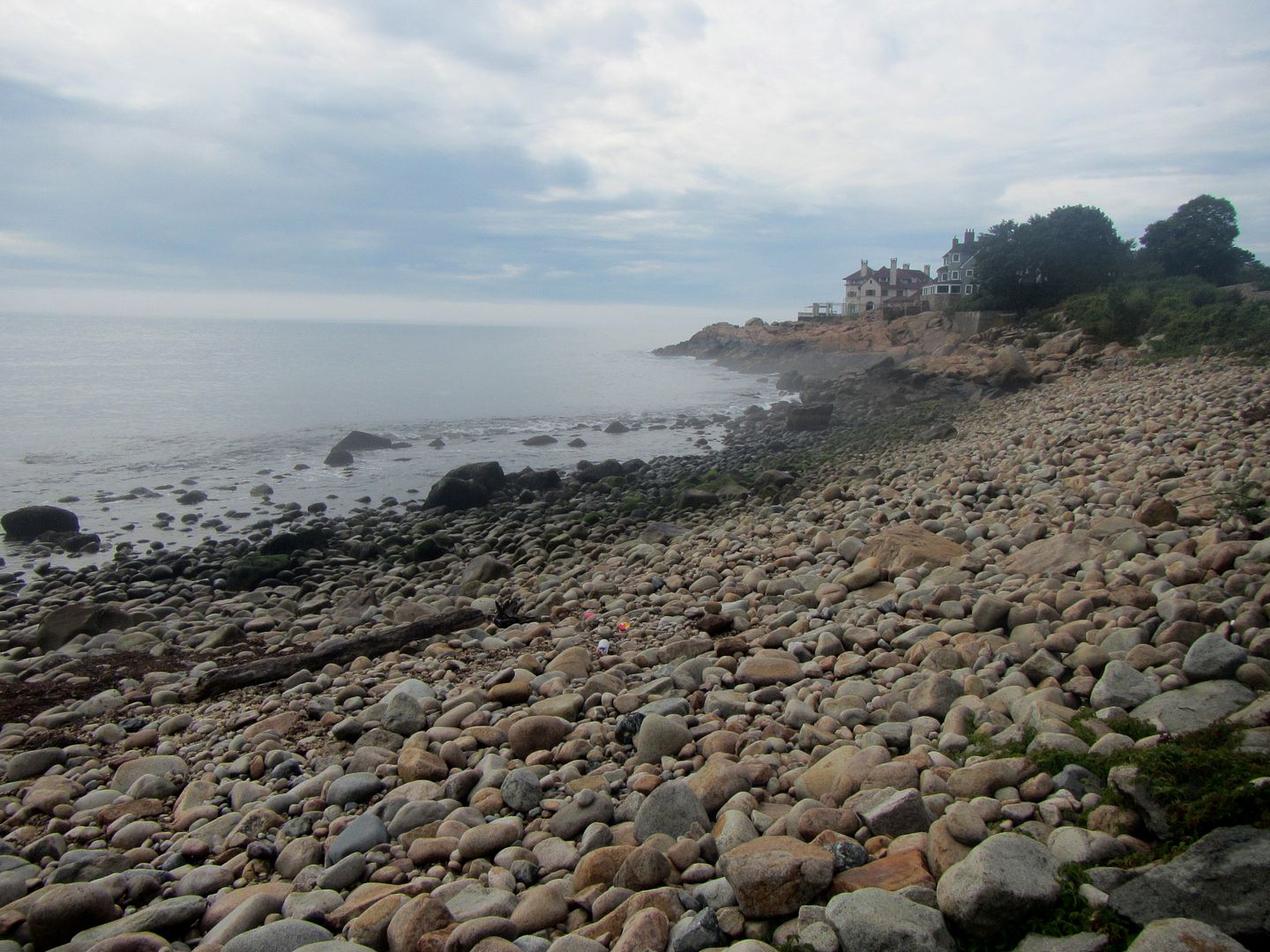 This is what I think of when I think of the New England coast: eye-poppingly gorgeous, and uncompromisingly rugged.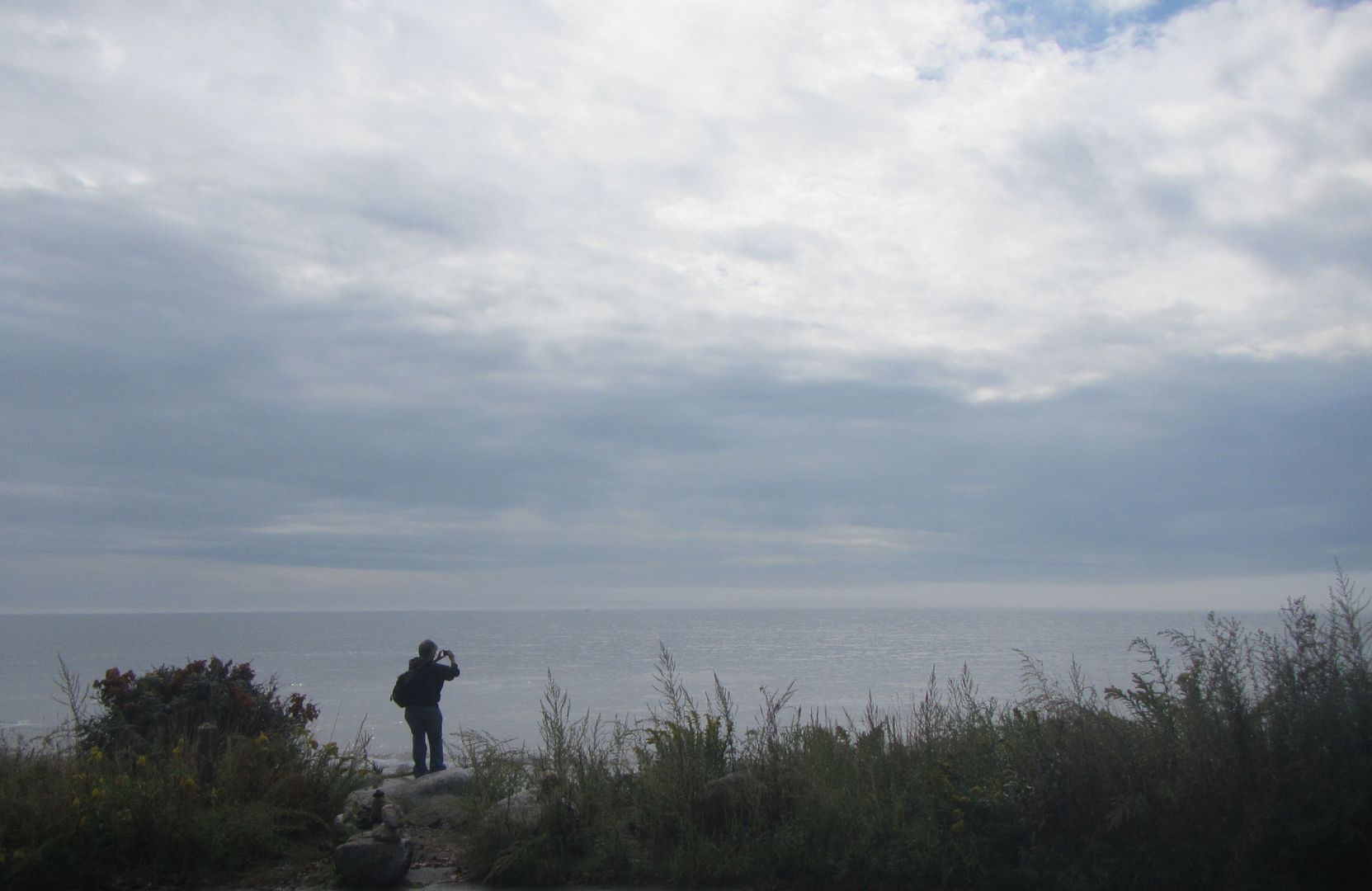 One more look before heading back to the Inn.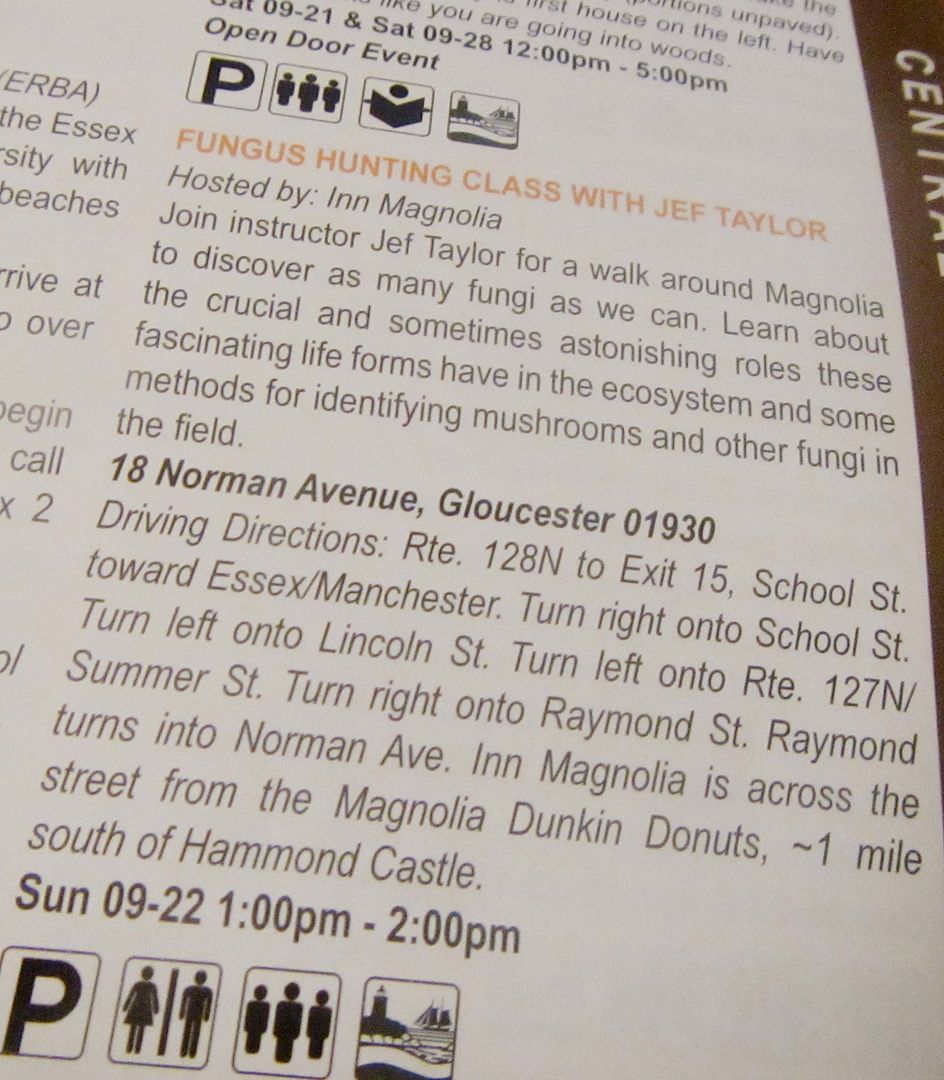 Oh hey, look I'm in the brochure! It must really be happening.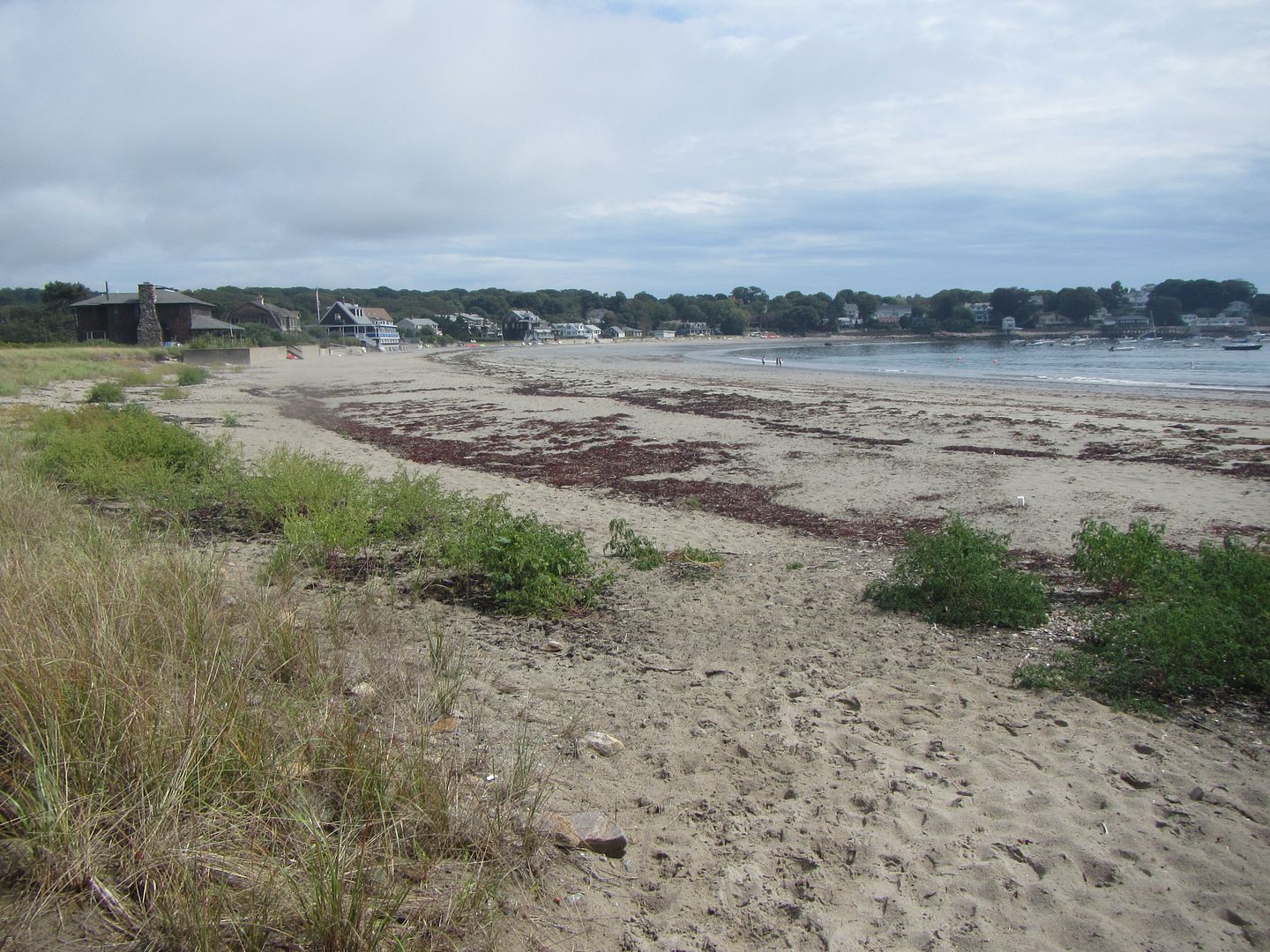 We got directions from the innkeeper to where I should lead my mushroom walk next week. We set off across a sandy private beach.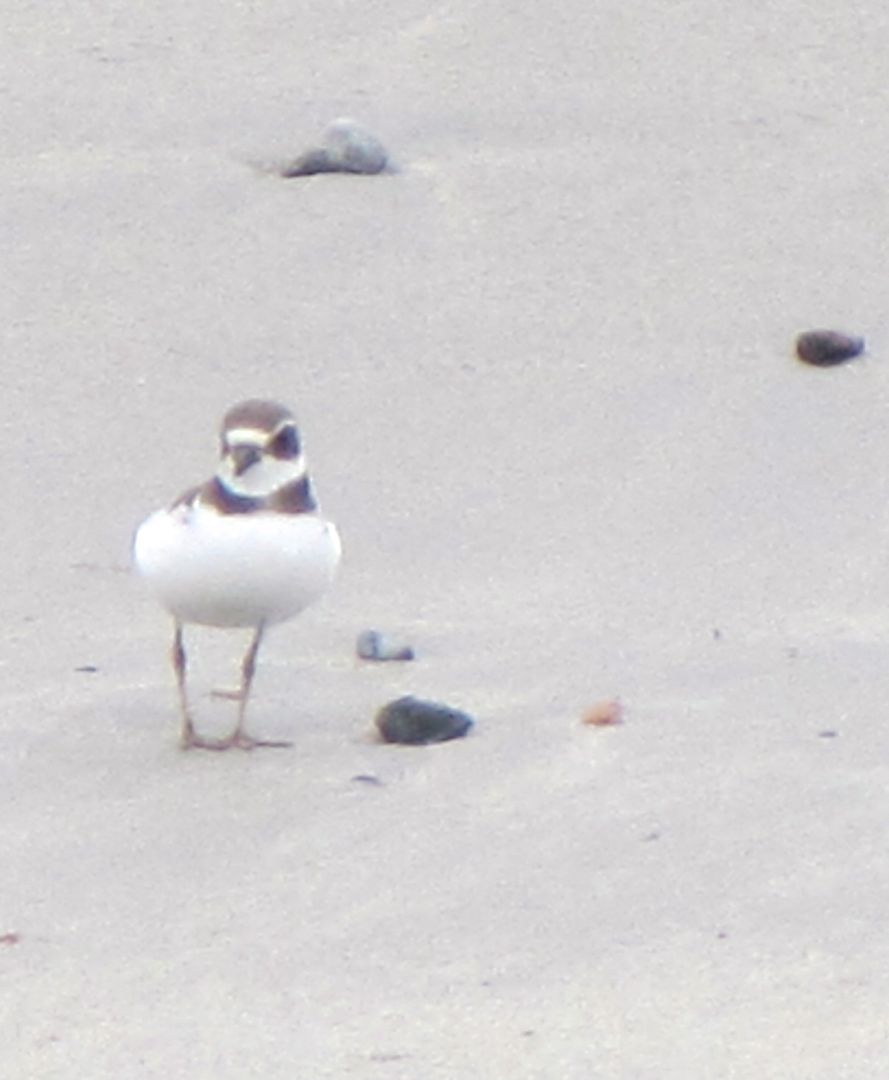 None of the residents confronted us about our trespass. This tiny plover just discreetly blended into the background.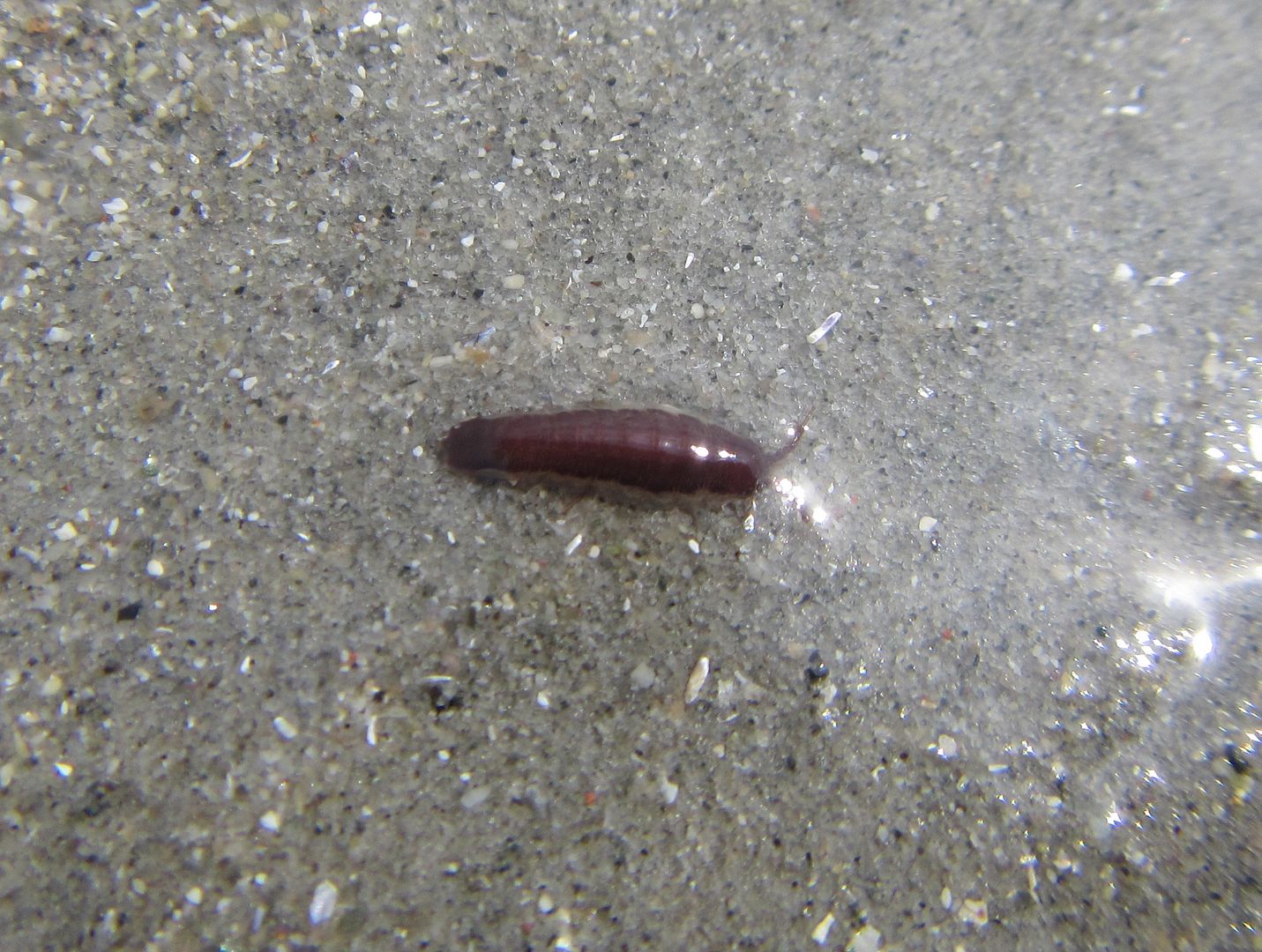 Alexis noticed meandering trails in the wet sand, and tracked them to this little creature! Anyone recognize it? Less than a centimeter long, antennae or tentacles on its head--possibly a mollusk?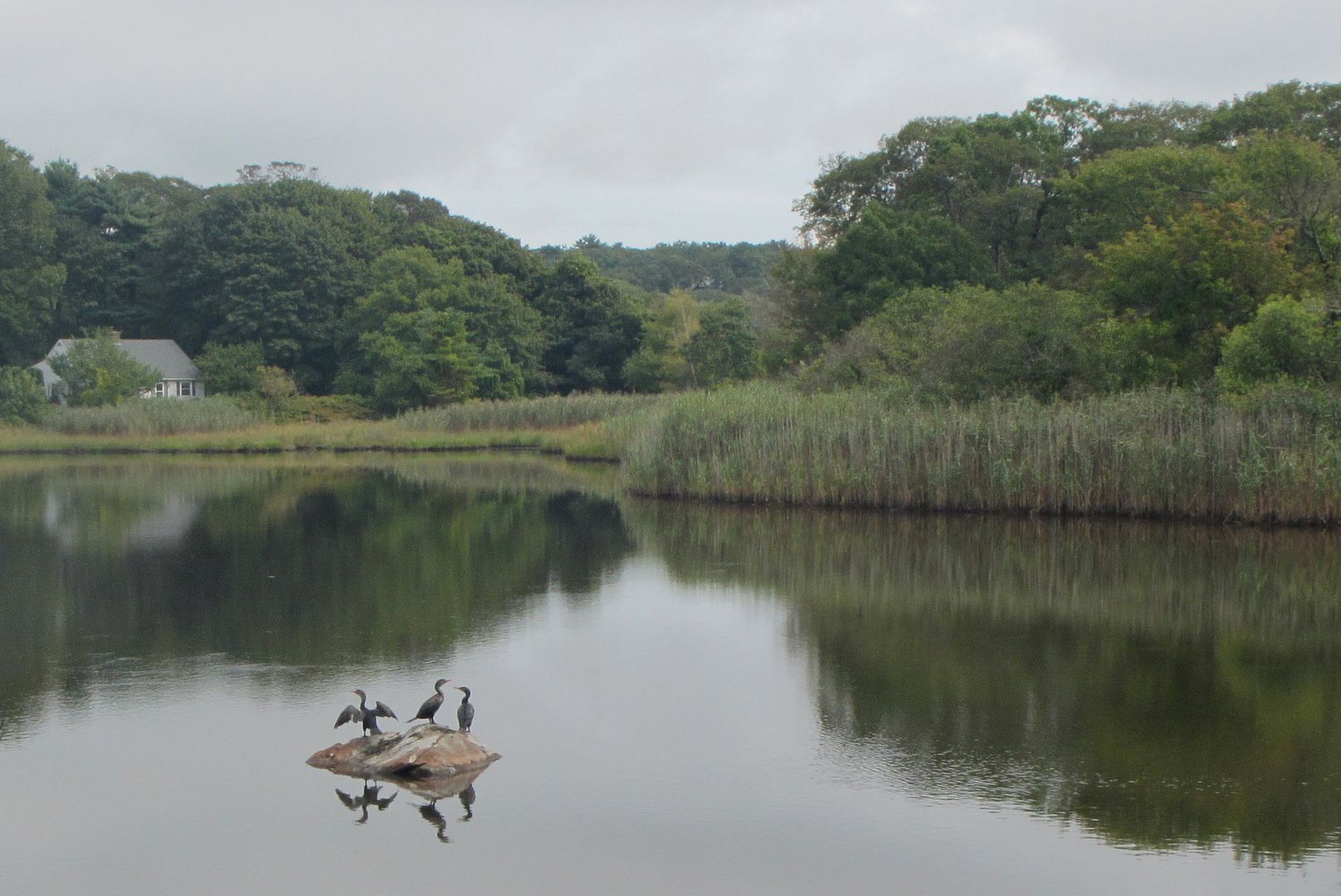 After the beach, we passed by Clarke Pond, a mostly freshwater place that occasionally gets an influx of seawater and sea creatures. Cormorants are happy in either kind of water.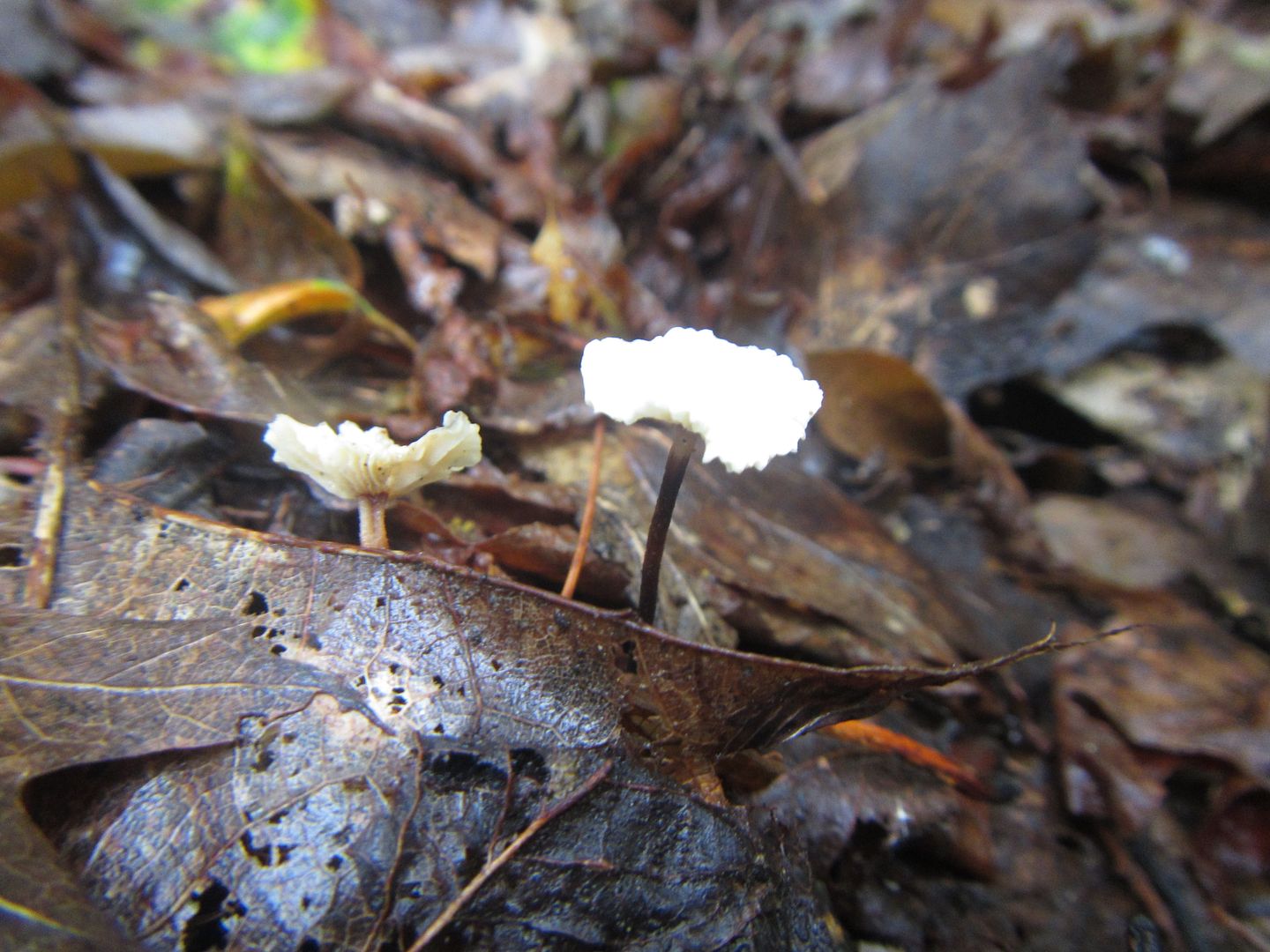 Soon we got to the wooded area, which is over the town line of
Manchester-by-the-Sea
, in a place called
Coolidge Point
. The overnight rainstorms kept the leaf litter wet enough that there were some of these
Marasmius capillaris
, or oak-leaf pinwheel mushrooms.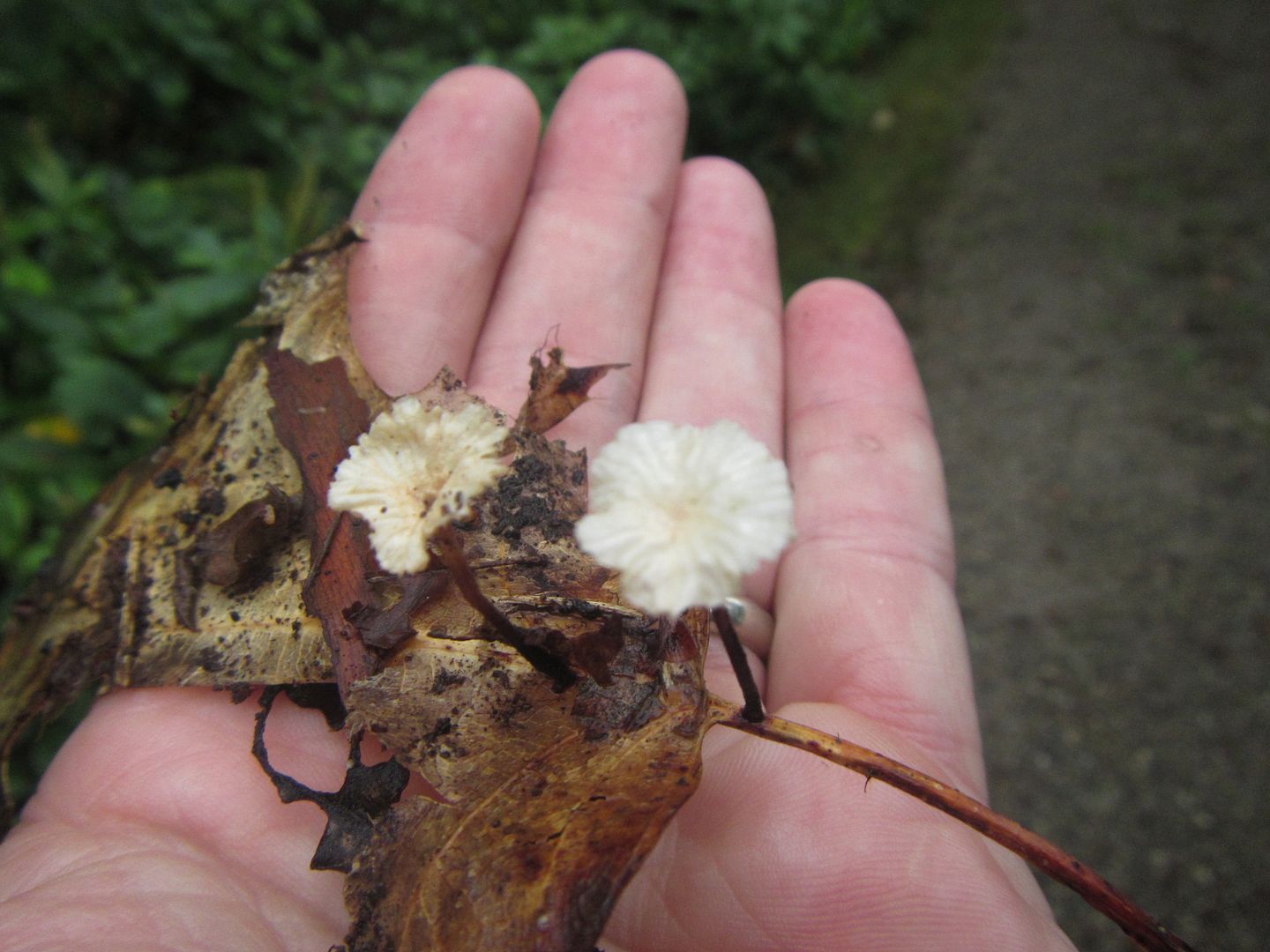 These are pretty big for the species.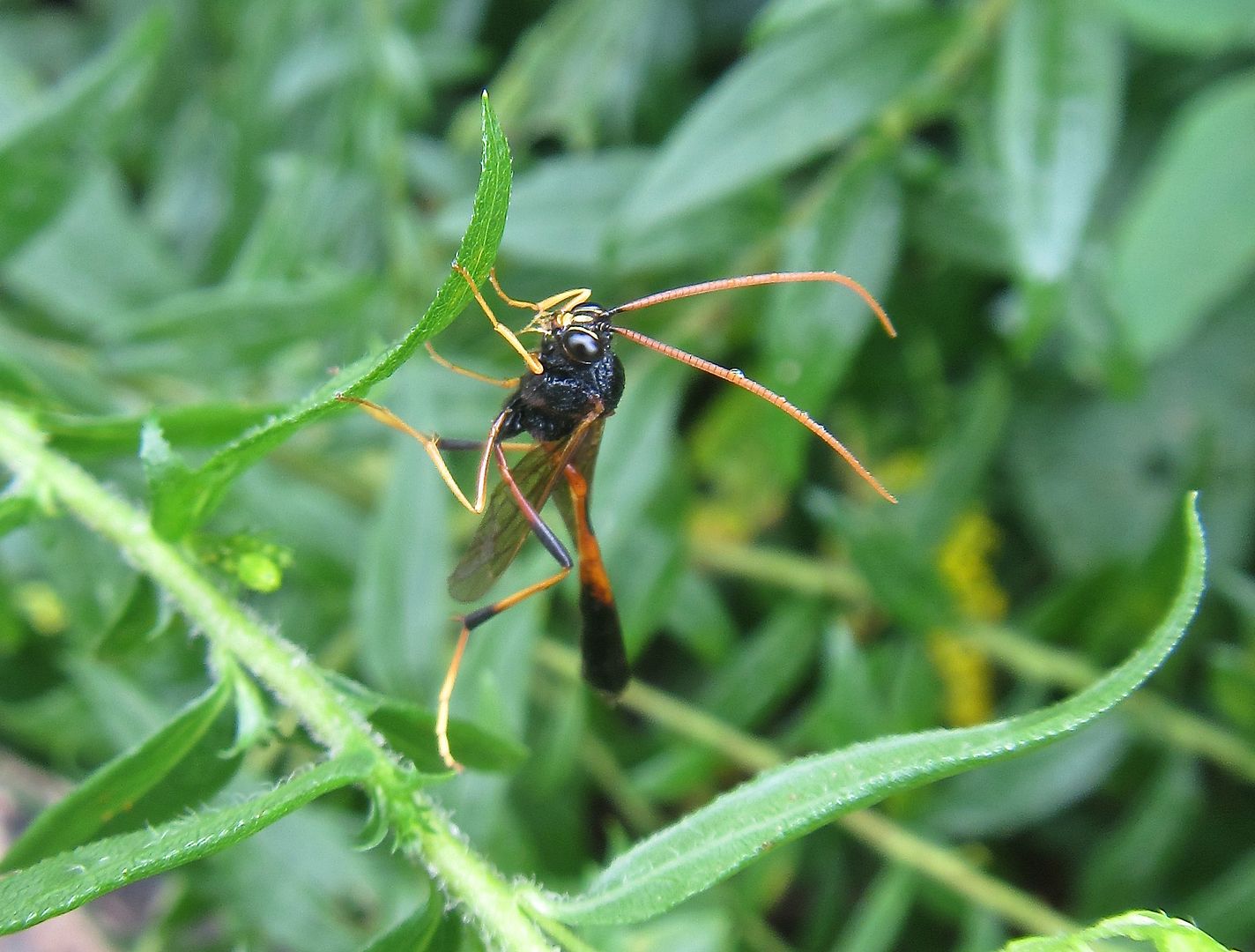 A handsome ichneumon dries out.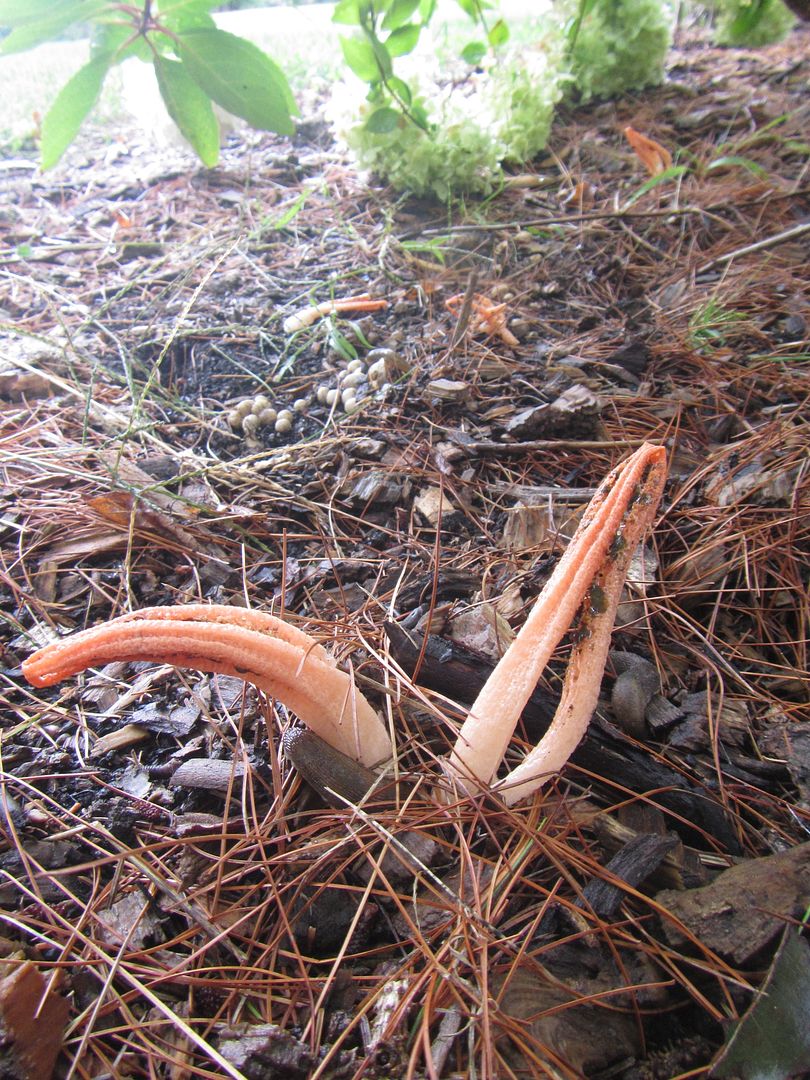 I couldn't have been happier to discover these
stinky squids
! I love stinkhorns in general, but finding a species that looks like a sea creature, living up on a cliff over the ocean, was a real treat. We found some
phallus stinkhorns
too, but like a dope I instagrammed them and forgot to get a picture with my real camera.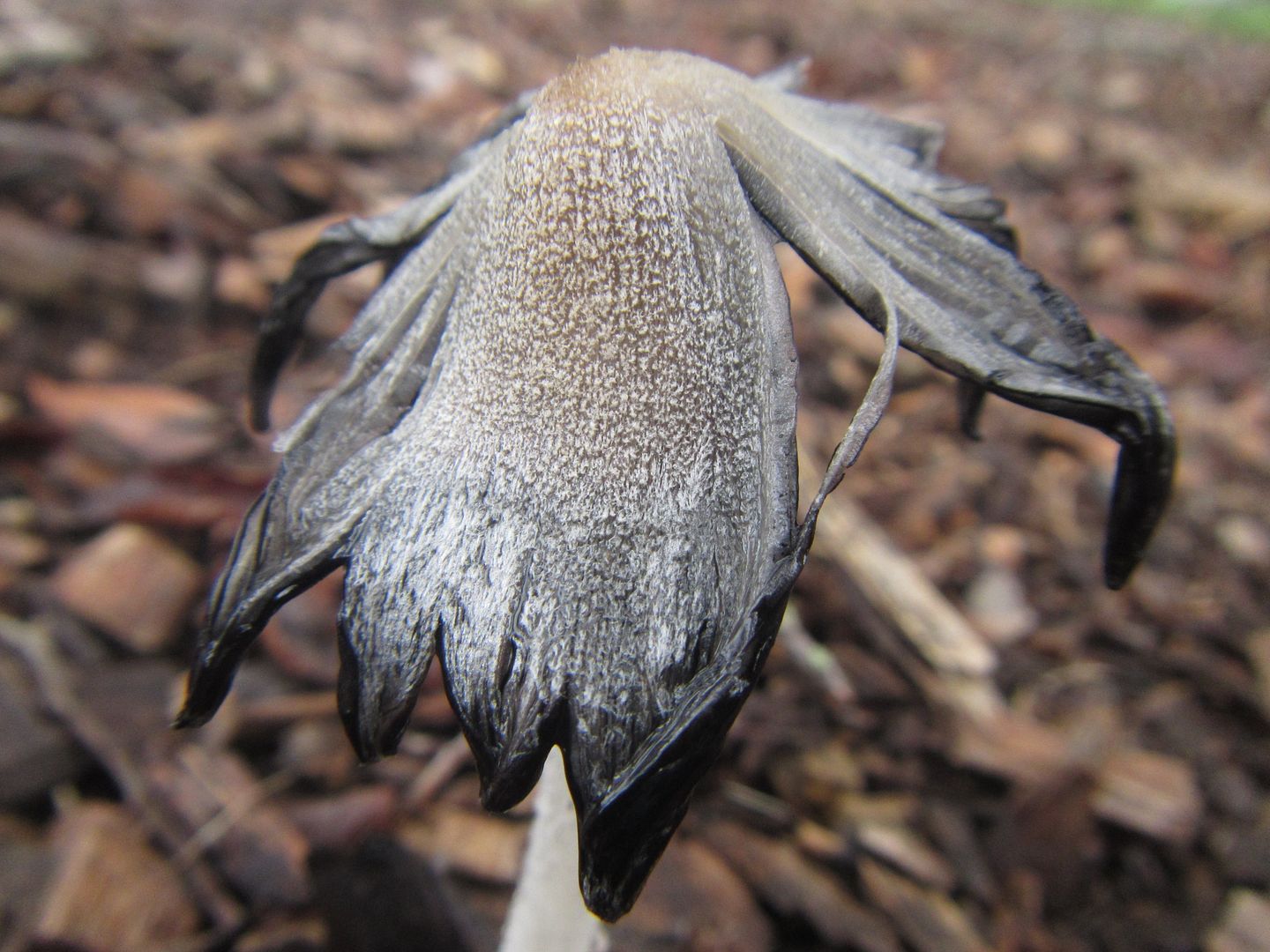 This is the rapidly deliquescing cap of a coprinoid mushroom. All the species of mushrooms depicted in this post share a characteristic: they grow very rapidly, appearing when it rains and disappearing right after. If we had steady rain over several days we'd see many more and different species.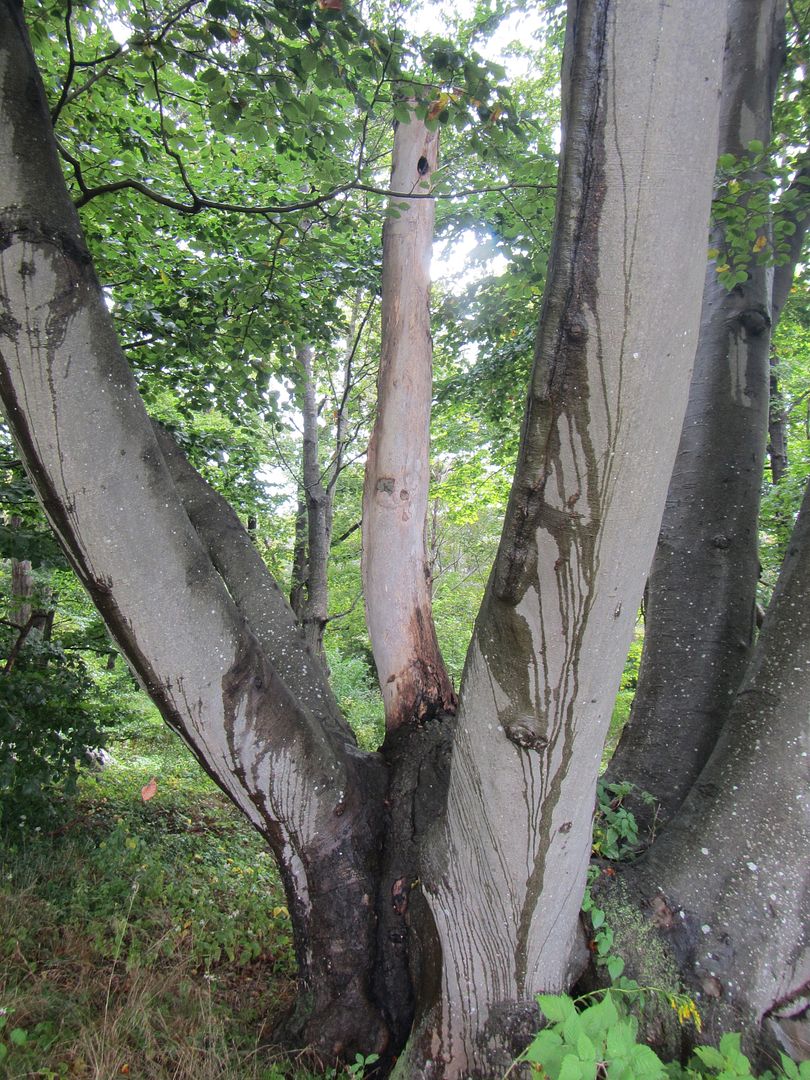 Mostly things were drying out, but water from high in the trees still ran down some of the trunks.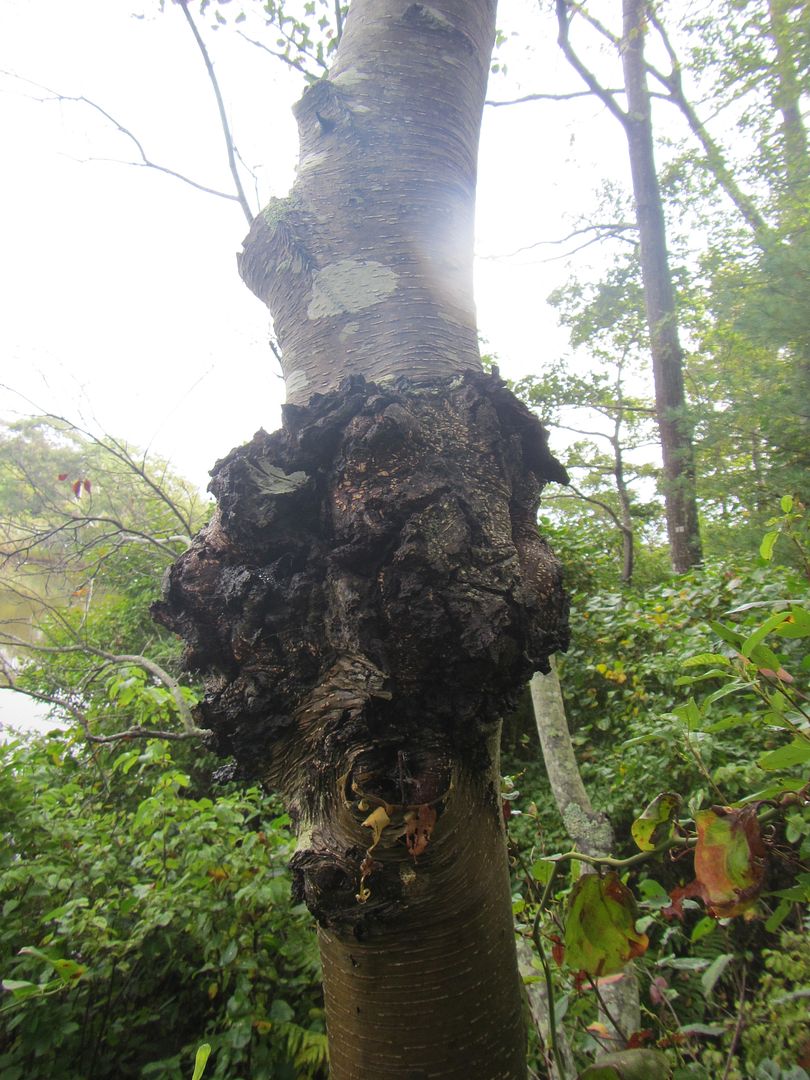 Sometimes birch trees get a weird fungal growth in their injuries, producing a harvestable substance called "chaga," which is highly valued in some circles. Not sure if that's what this is, but it's close.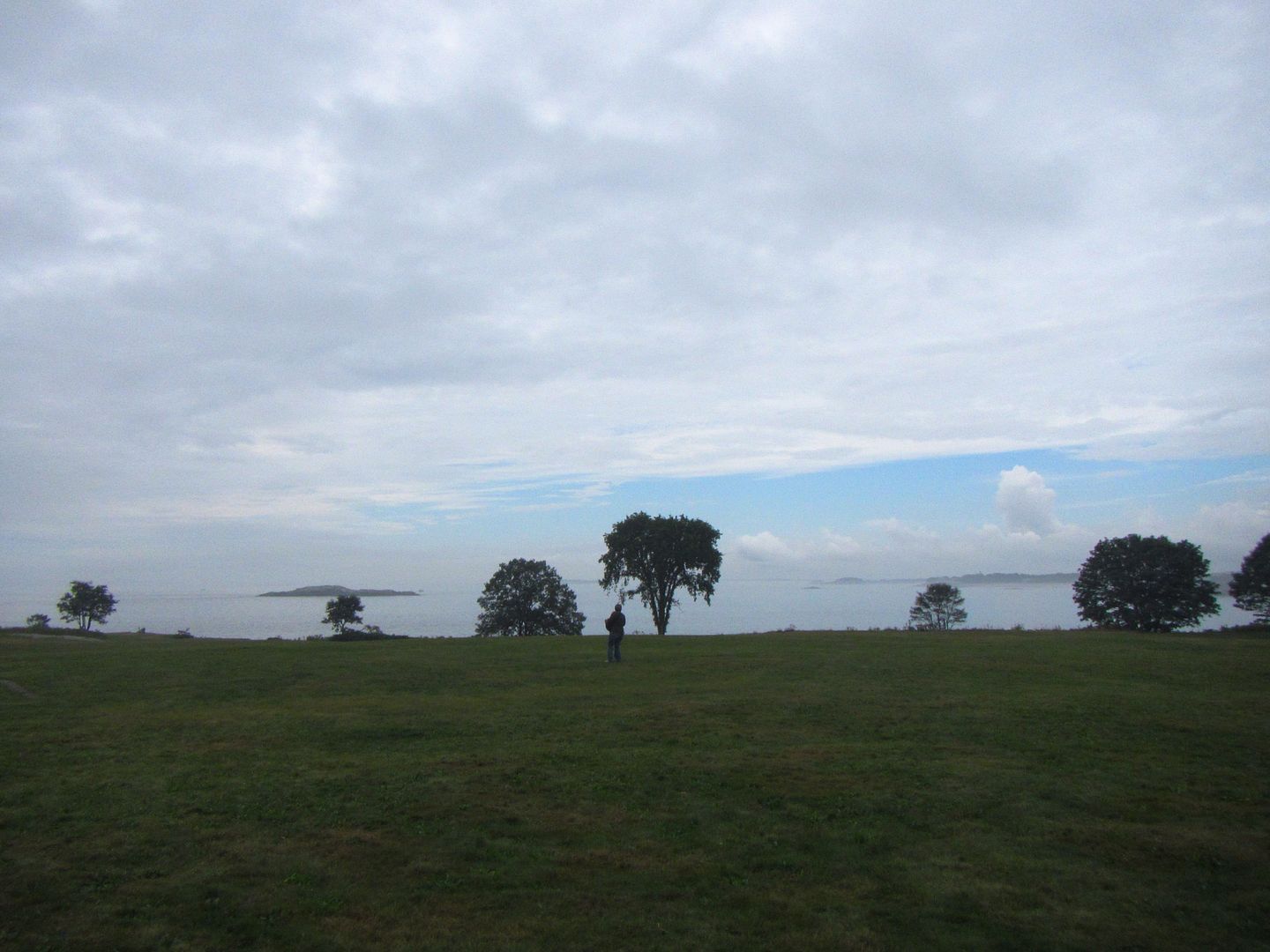 The loveliness of the well-maintained Ocean Lawn. It would be a good place to play croquet if you didn't mind the balls inevitably soaring off the cliff into the sea.
Rain puddles in the marble cliff make little freshwater habitats up above the ocean.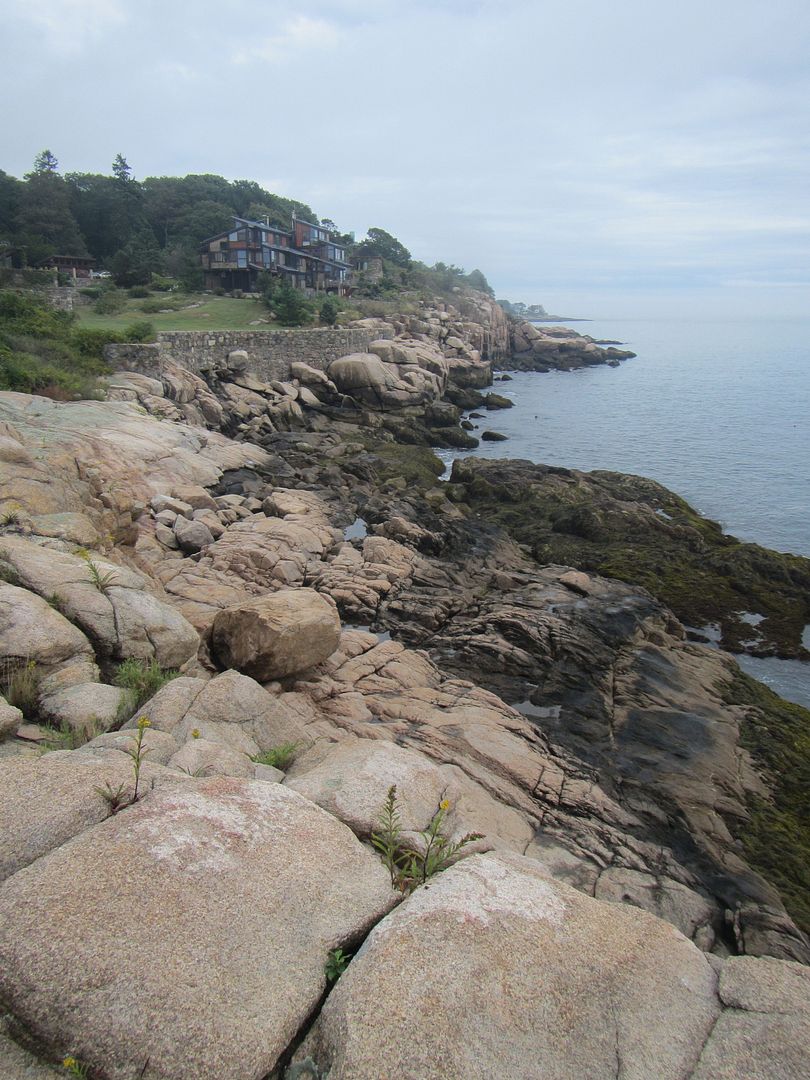 Current Music:

Average White Band - Pick up the Pieces