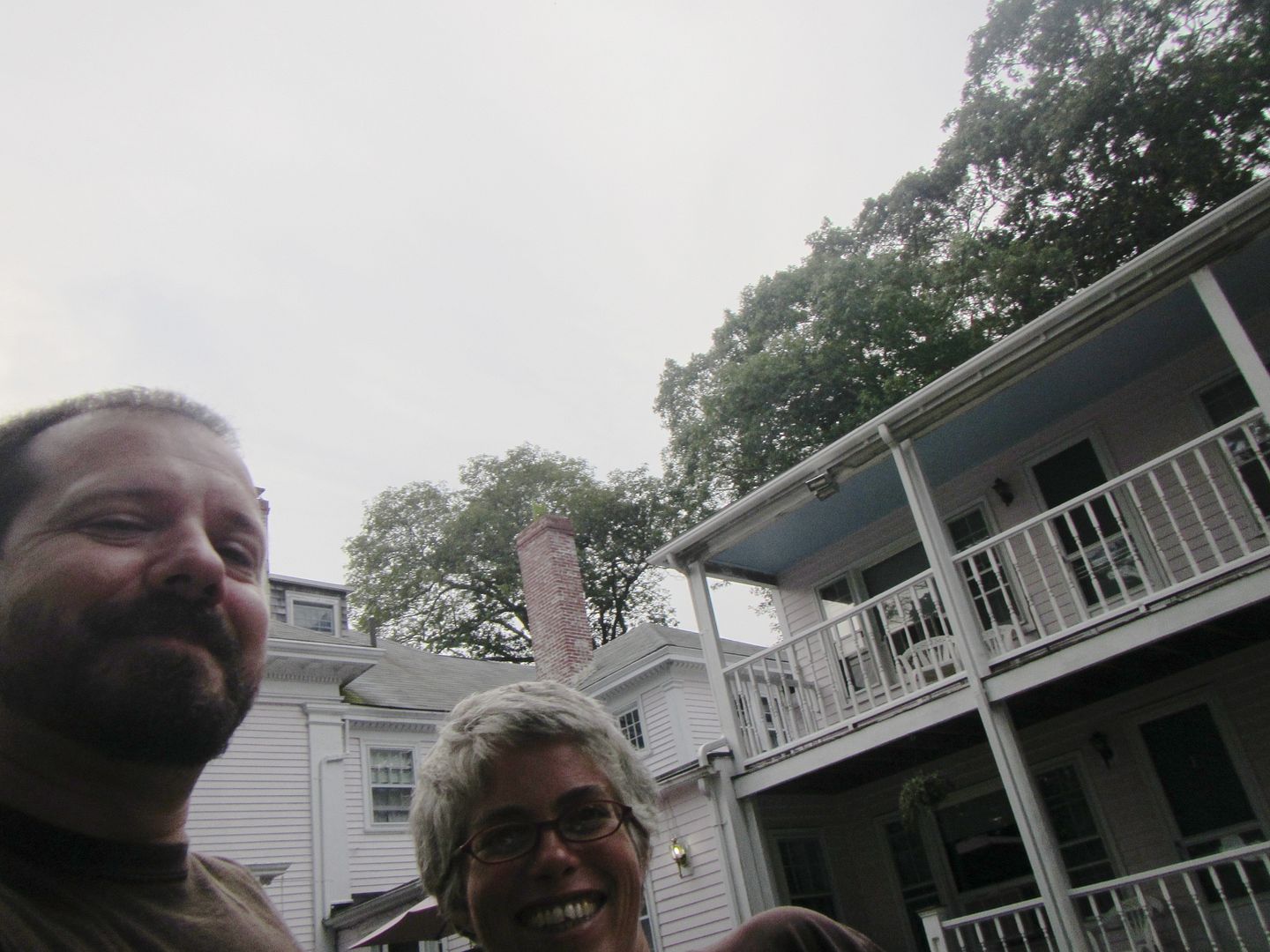 Here we are at
Inn Magnolia
! We got this opportunity because I'll be leading a mushroom walk the Inn is sponsoring, next week.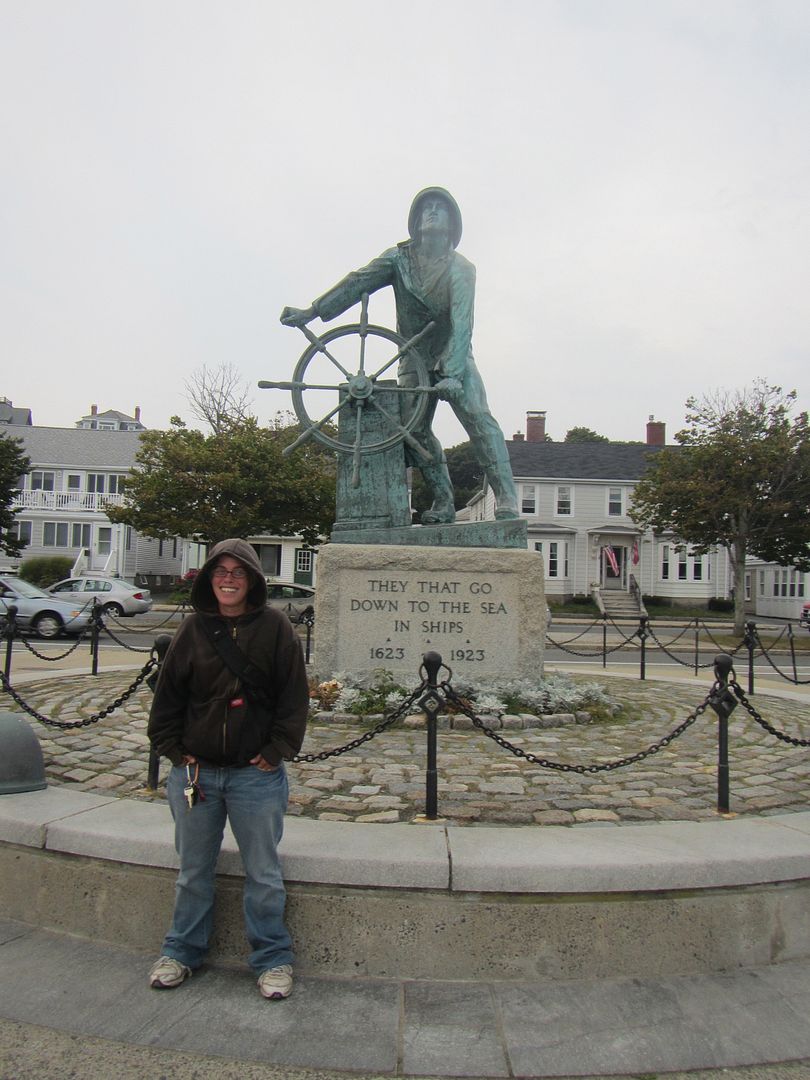 Alexis looking a little too cheery at the memorial to drowned fishermen, but if you come to Gloucester you have to pose with this monument IT'S THE LAW.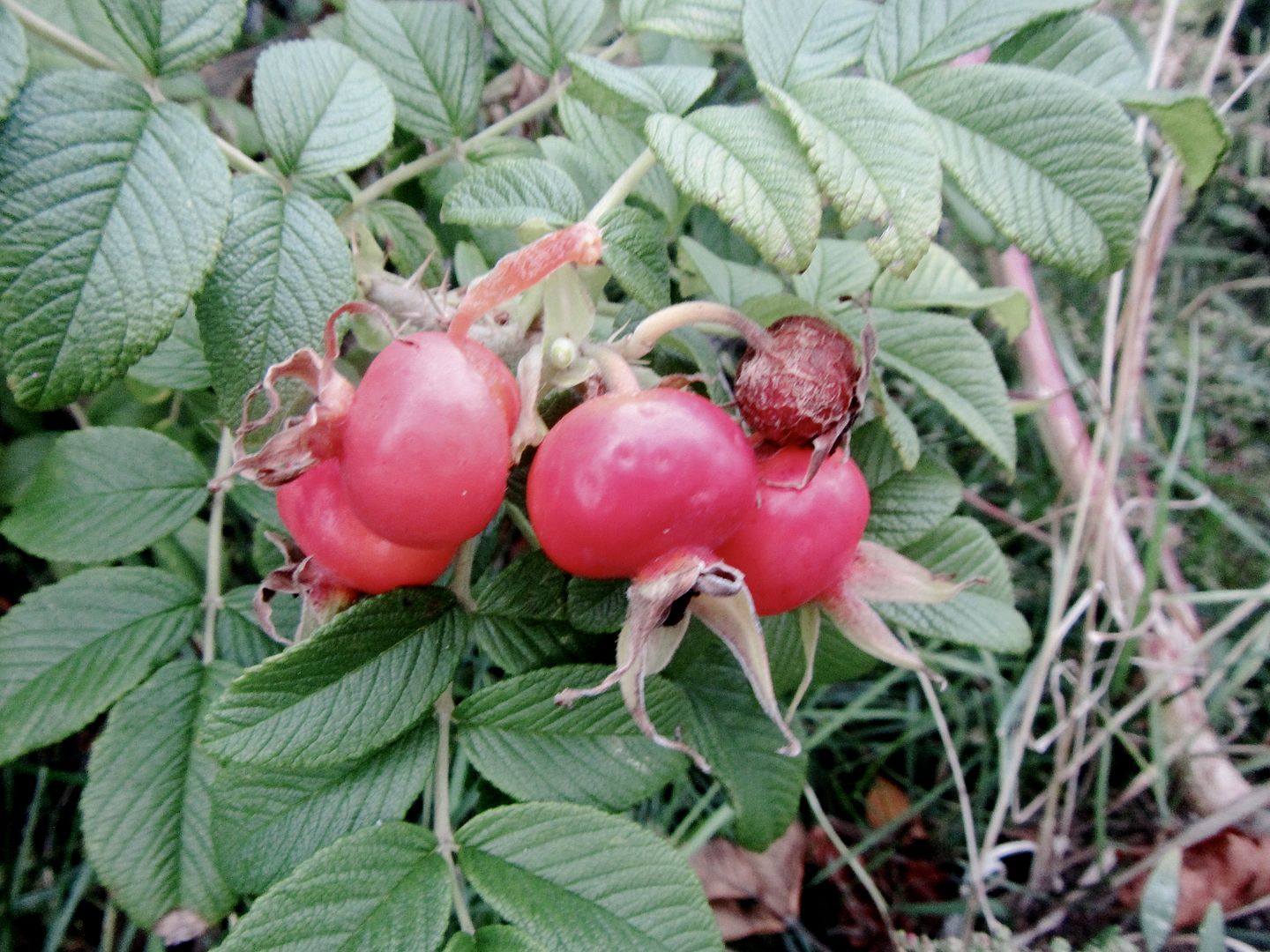 Beach roses are fruiting all over the area. I taught our innkeeper how to eat them (don't bite all the way through, just strip off the skin with your teeth).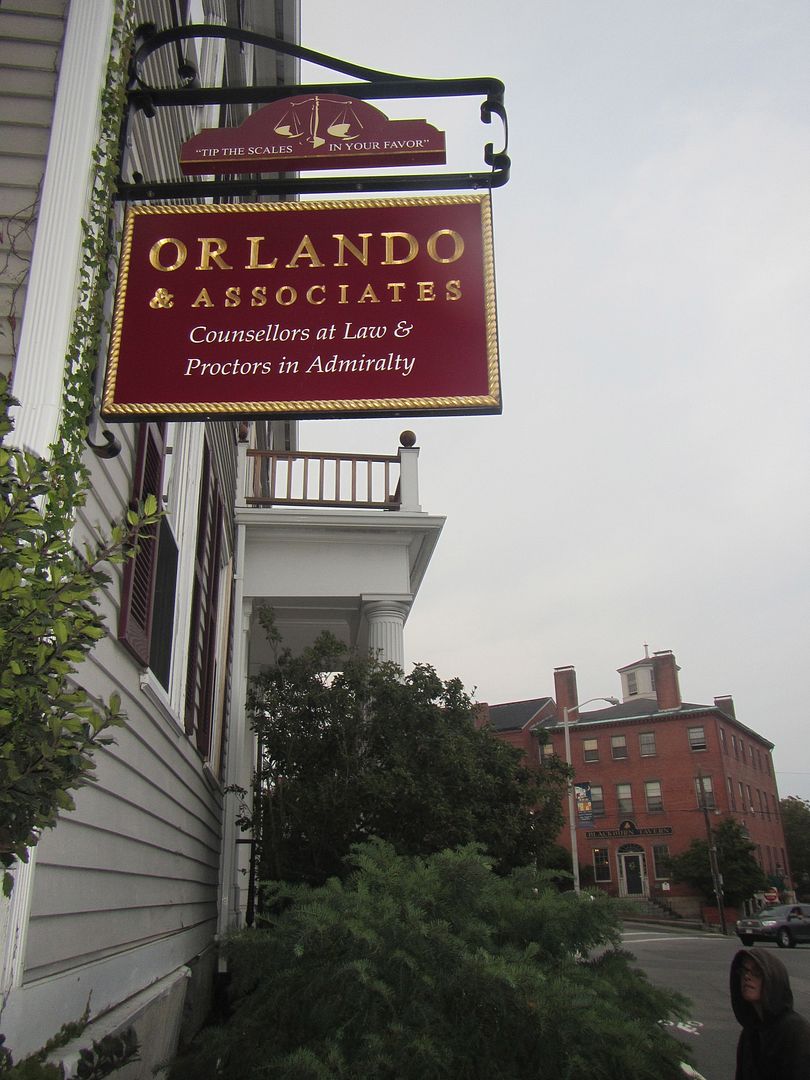 Gloucester is a great town if you're looking for proctors in admiralty.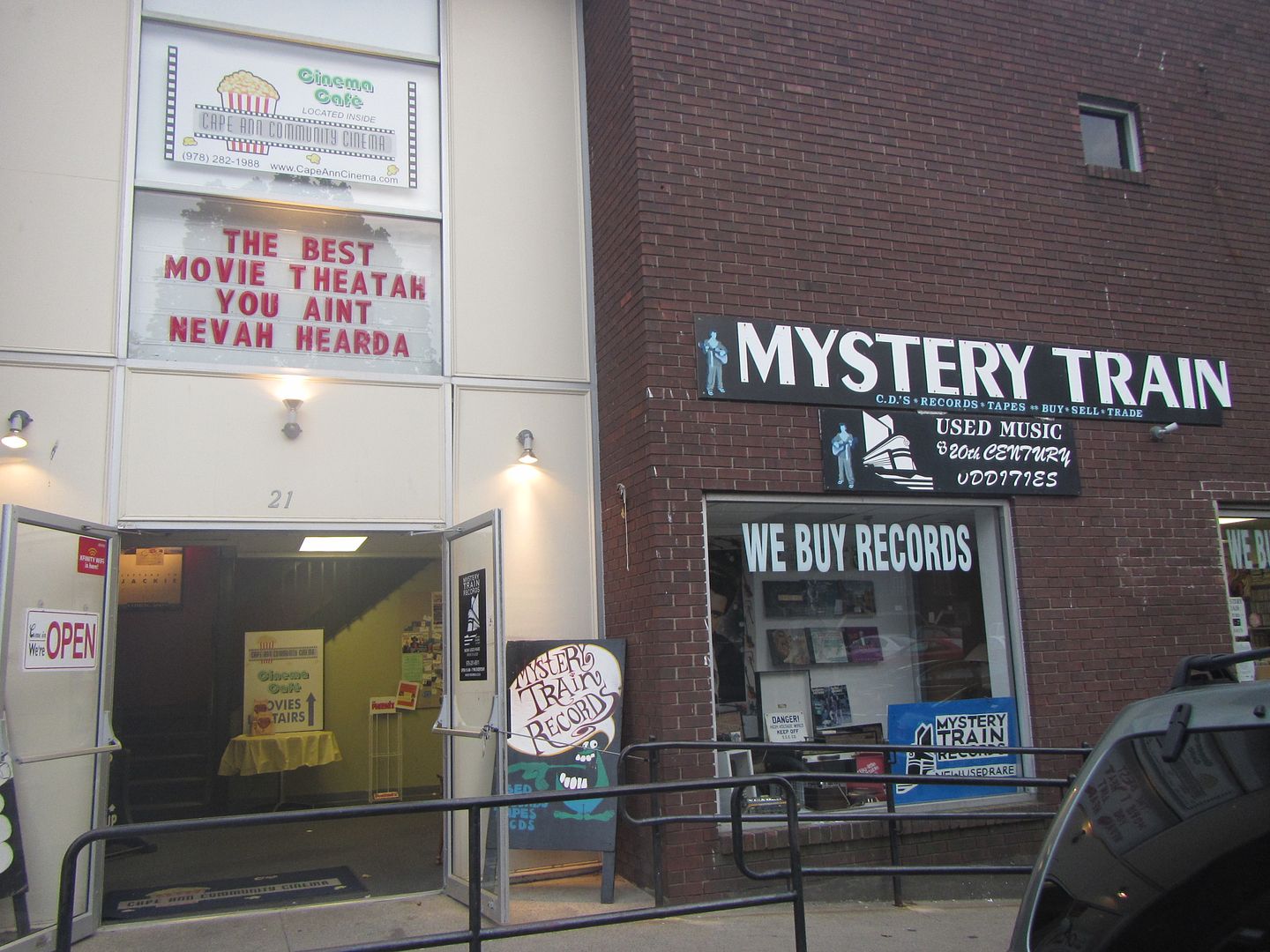 Also, holy shit a record store. And a movie theater with a cute marquee acknowledging the local accent.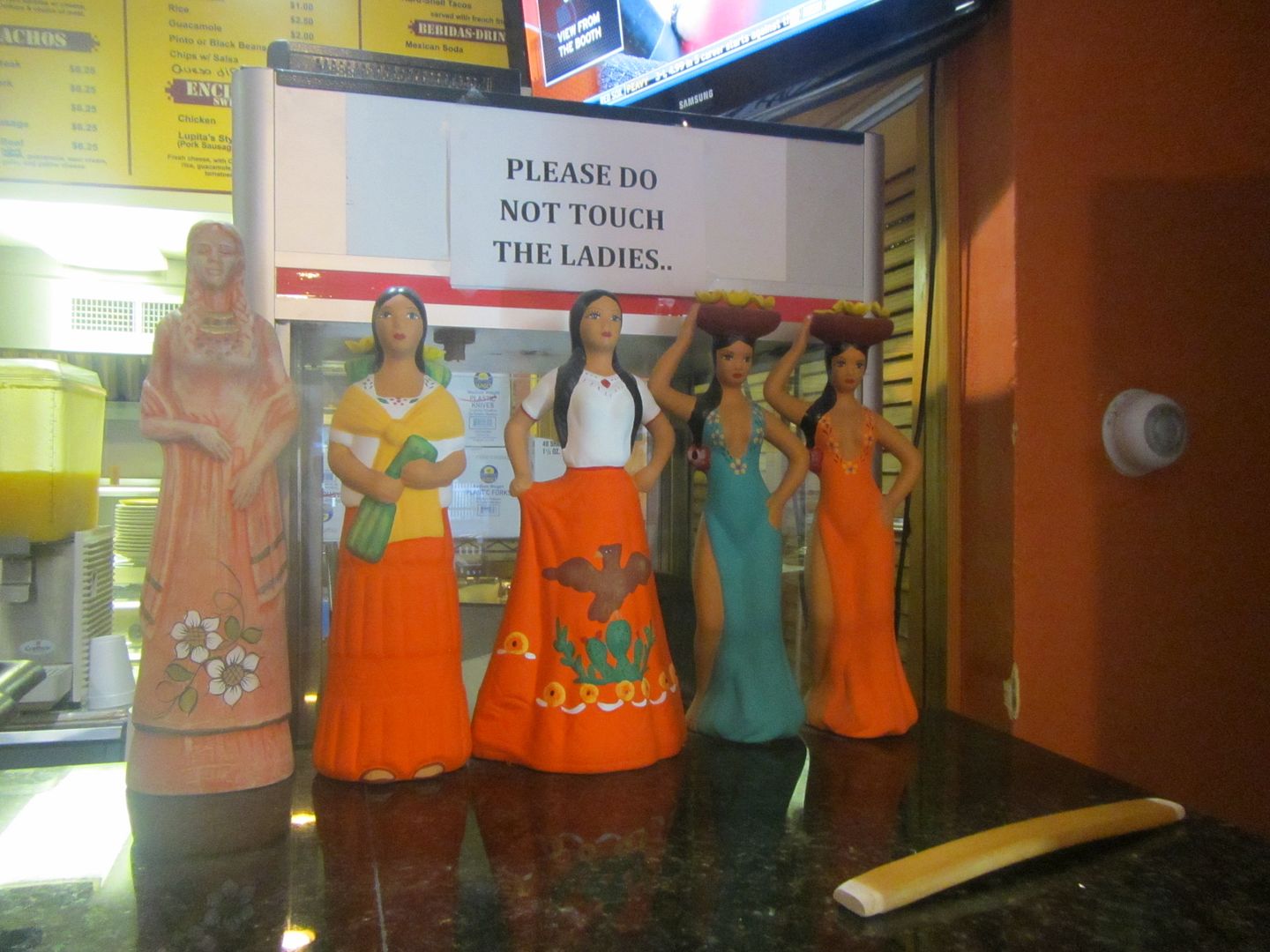 Always good advice.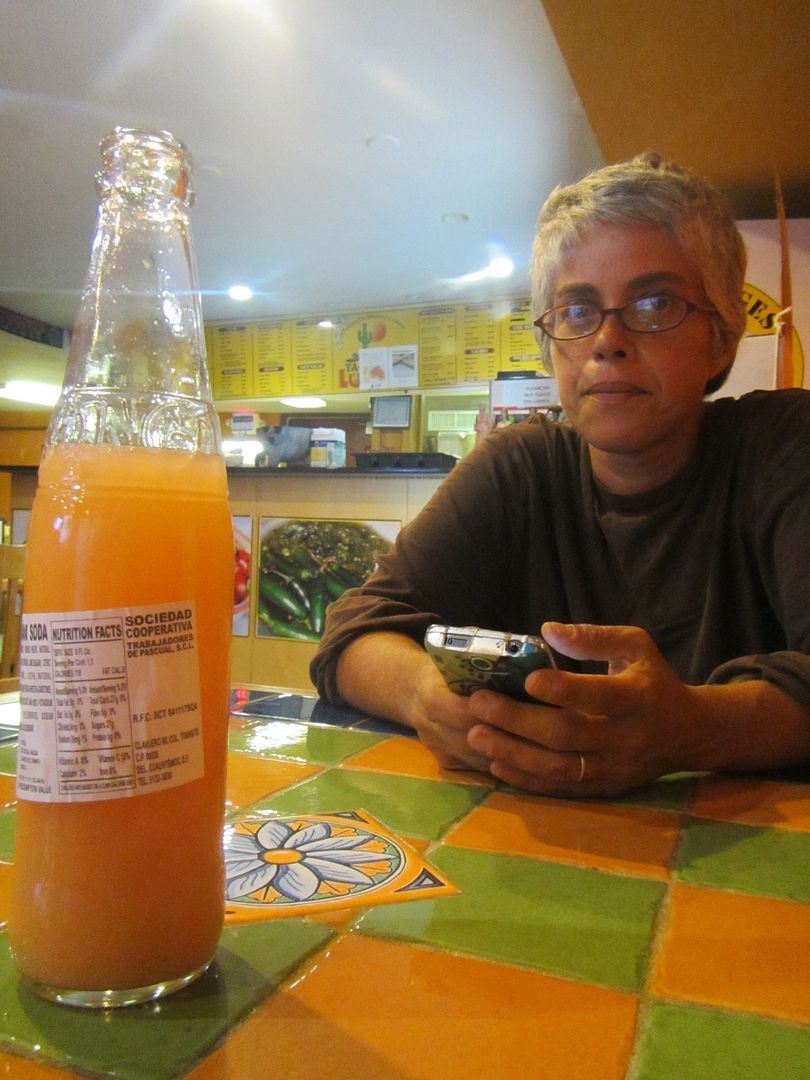 Delicious Mexican food at
Tacos Lupita
.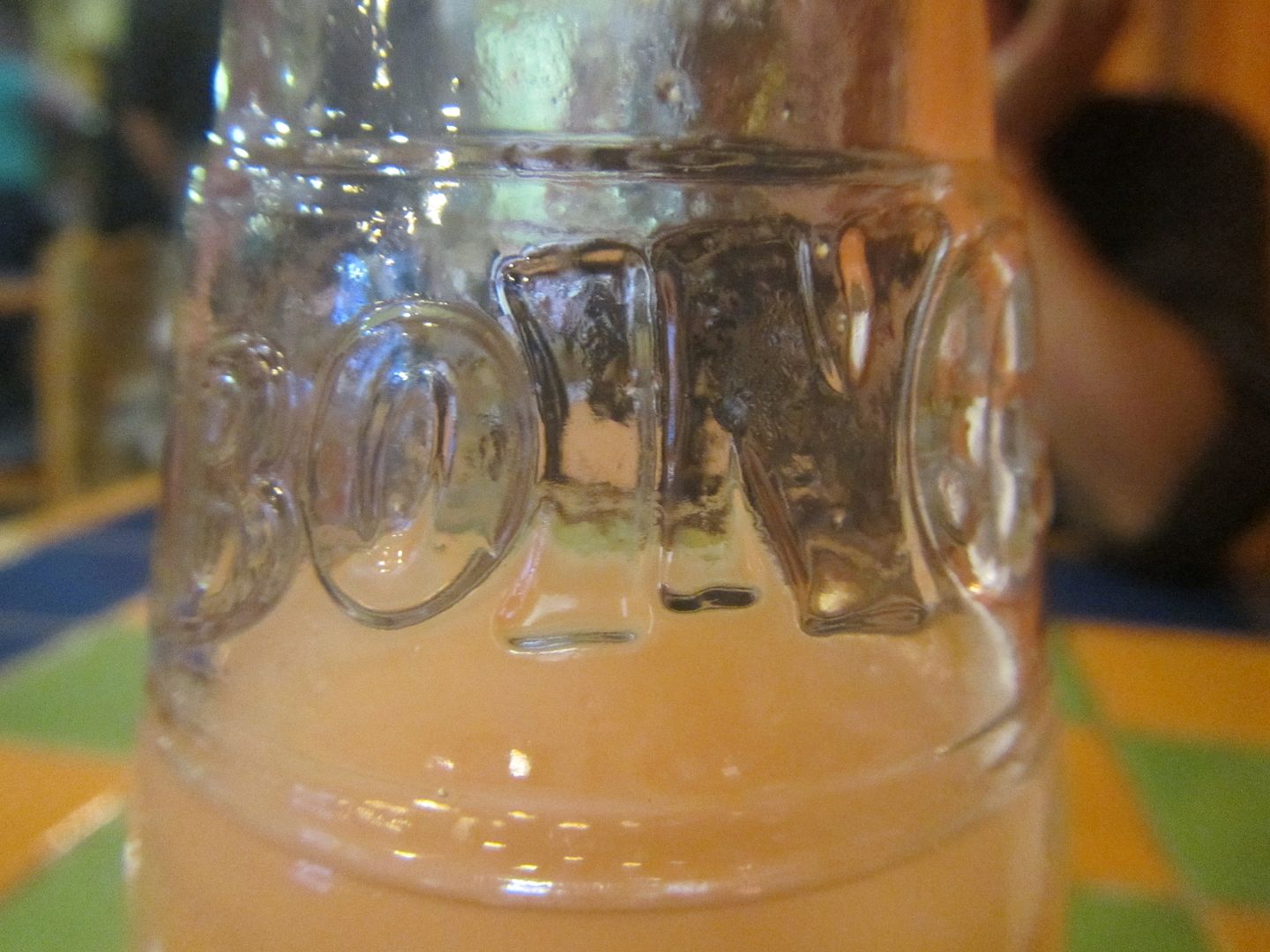 BOING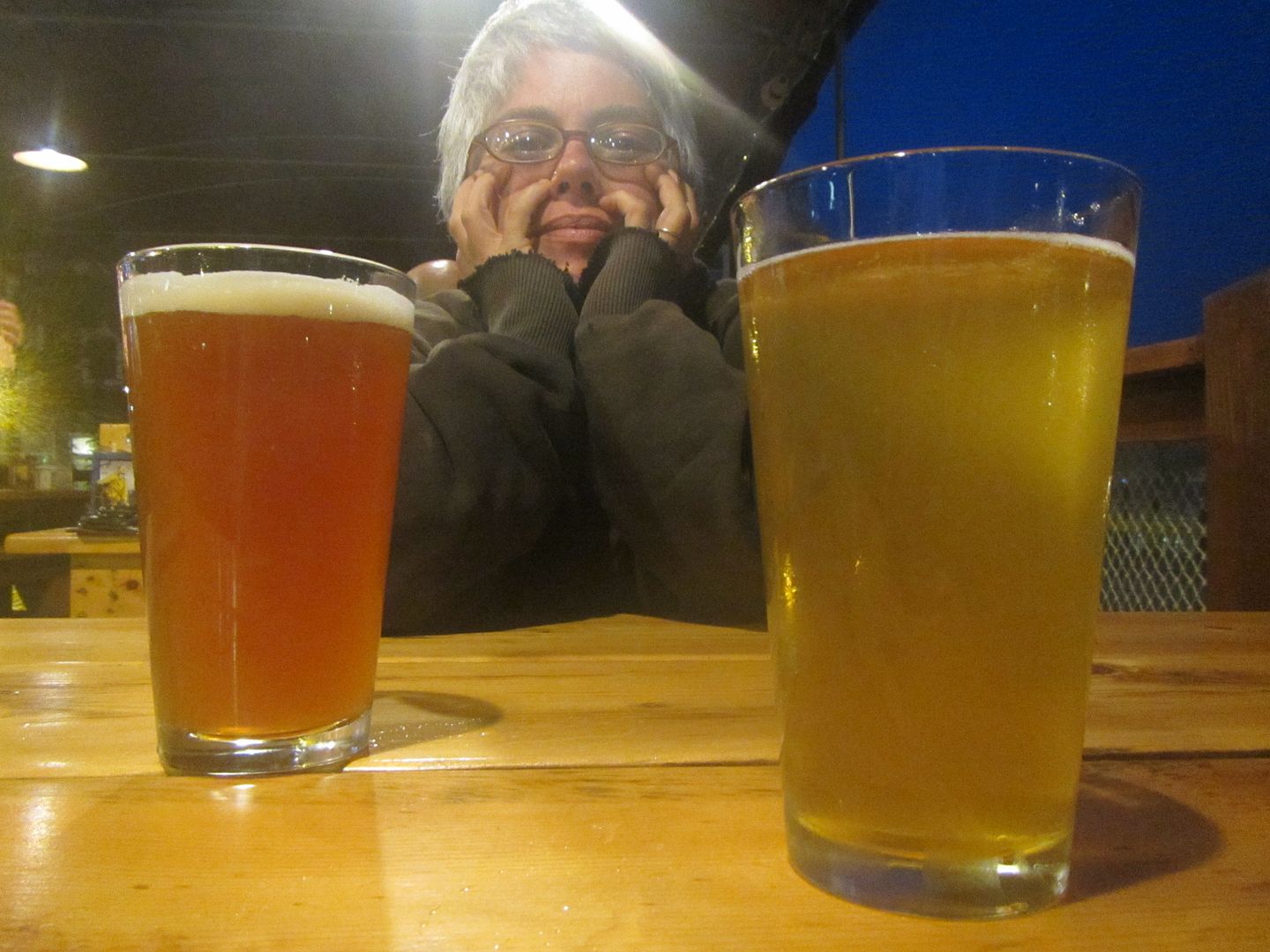 Then some nice ales over at the
Cape Ann Brewing Company
.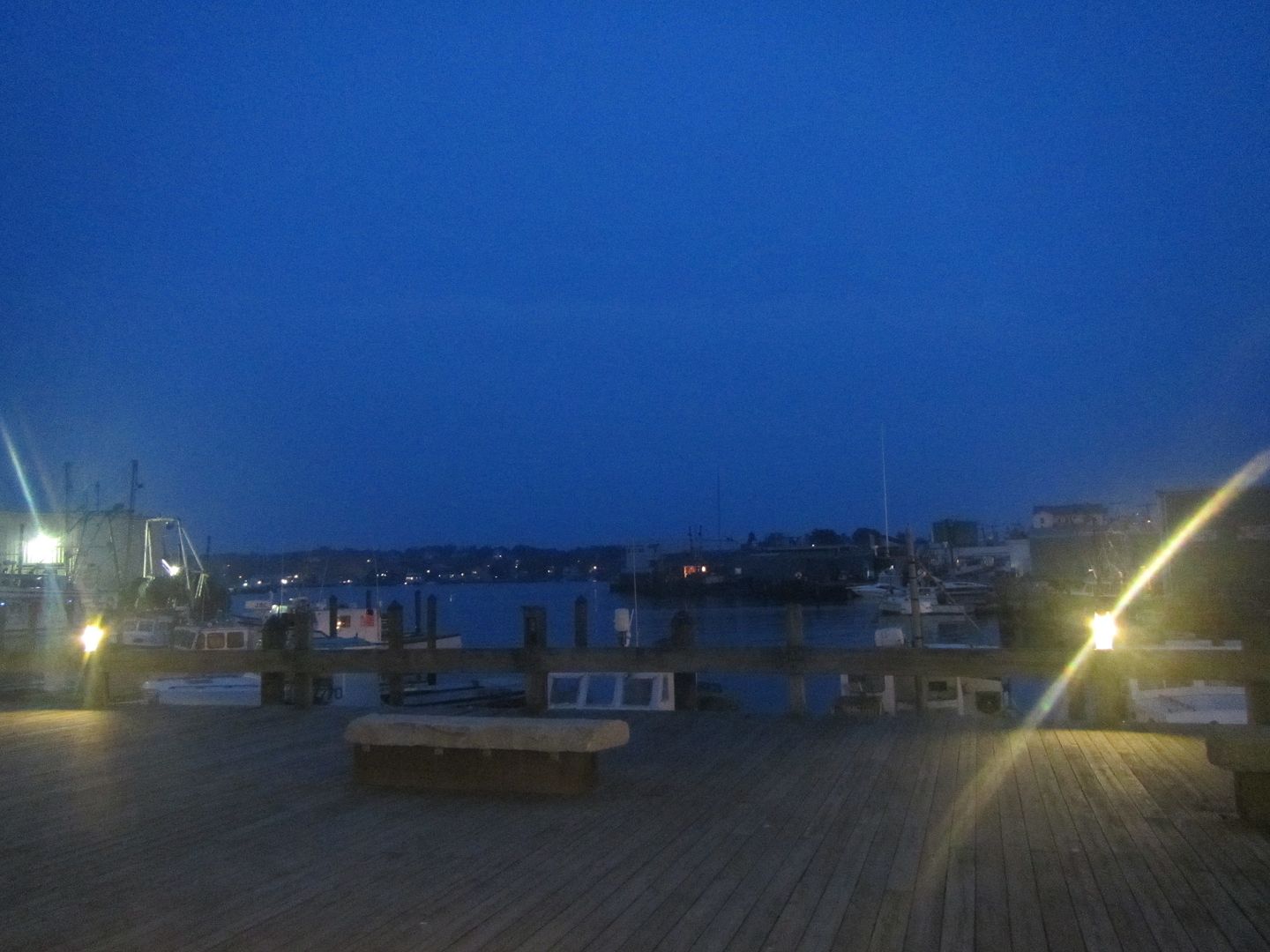 The view of the harbor from our table.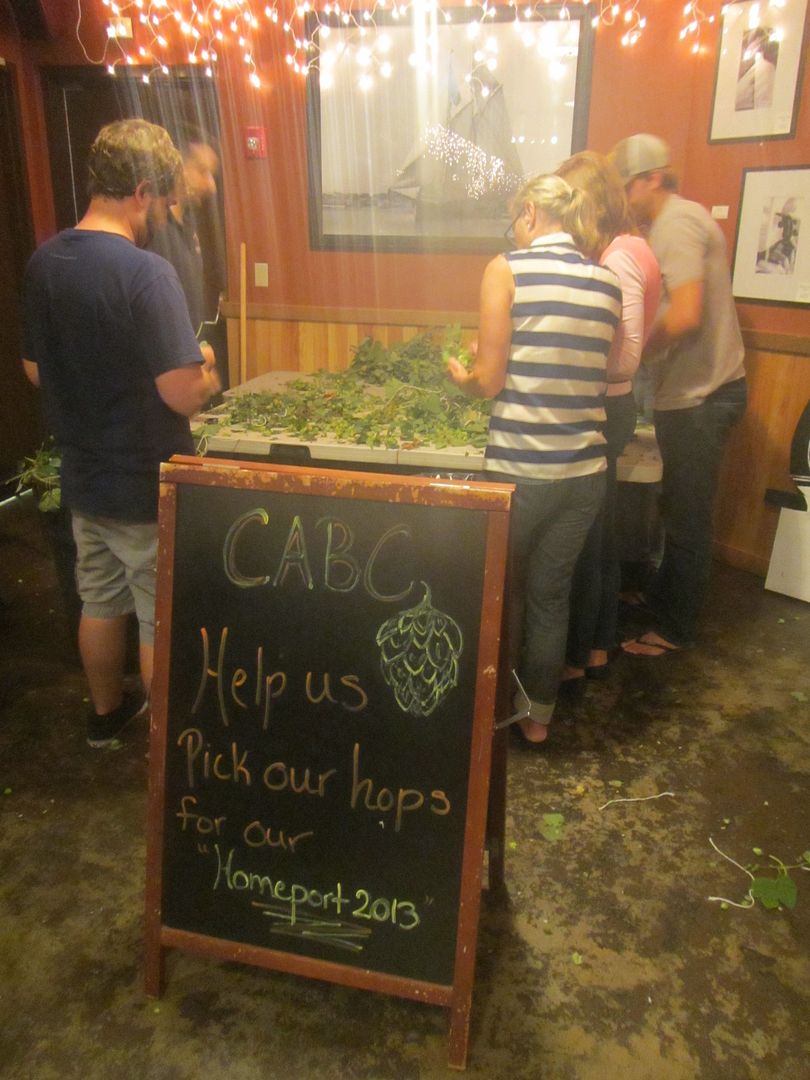 Inside they were enlisting the help of the customers to get the hops ready for the next batch of beer!
Nice work, gang!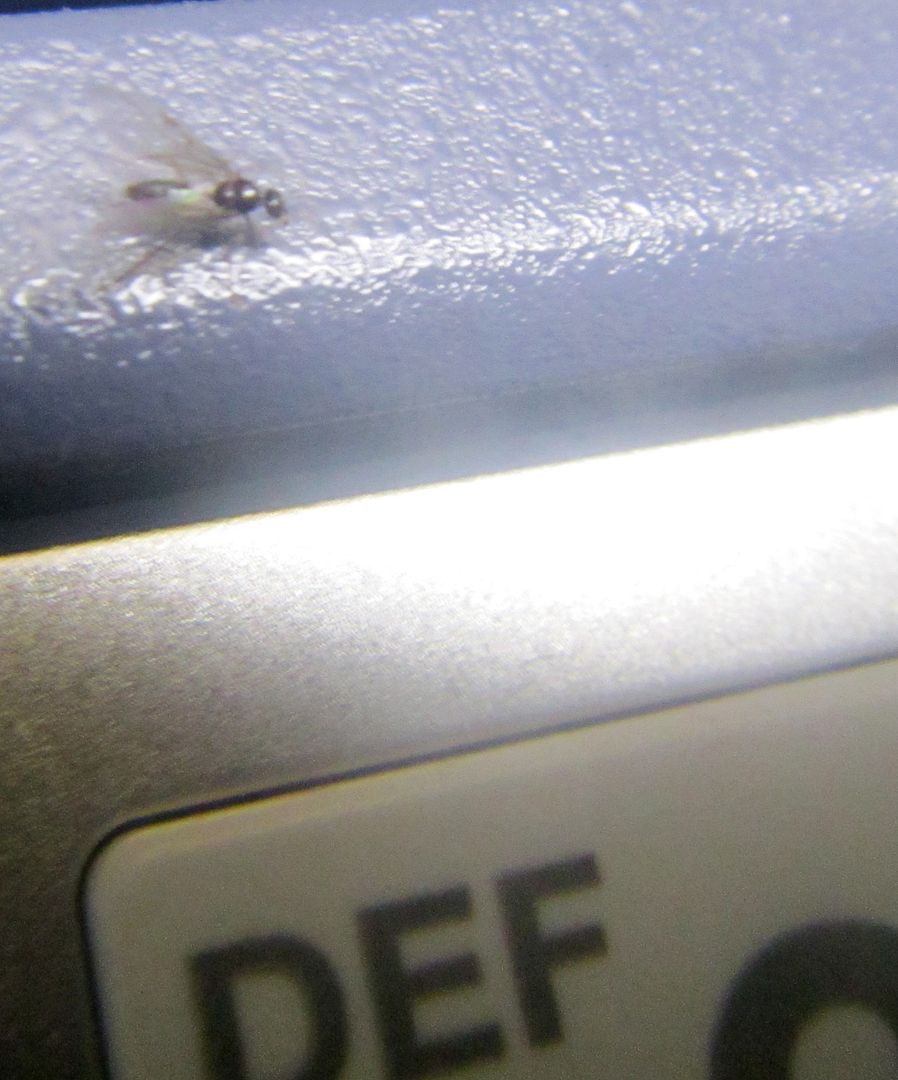 Some small flying insects were in the ATM booth we stopped at. I couldn't not take a picture, to try to see what they were.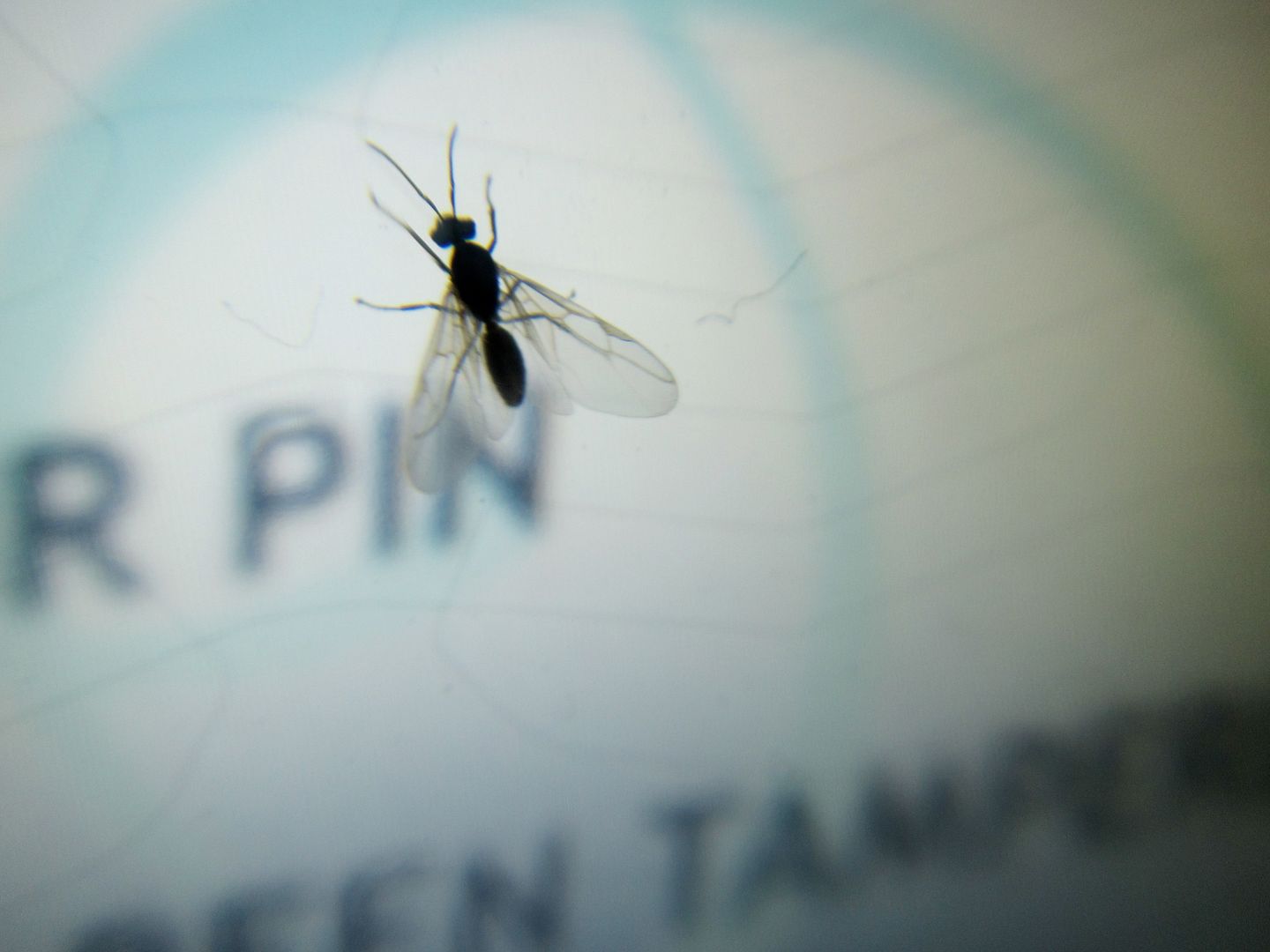 They appeared to be ants, alate (winged) reproductive ants on their way out of the colony to start a new one somewhere else.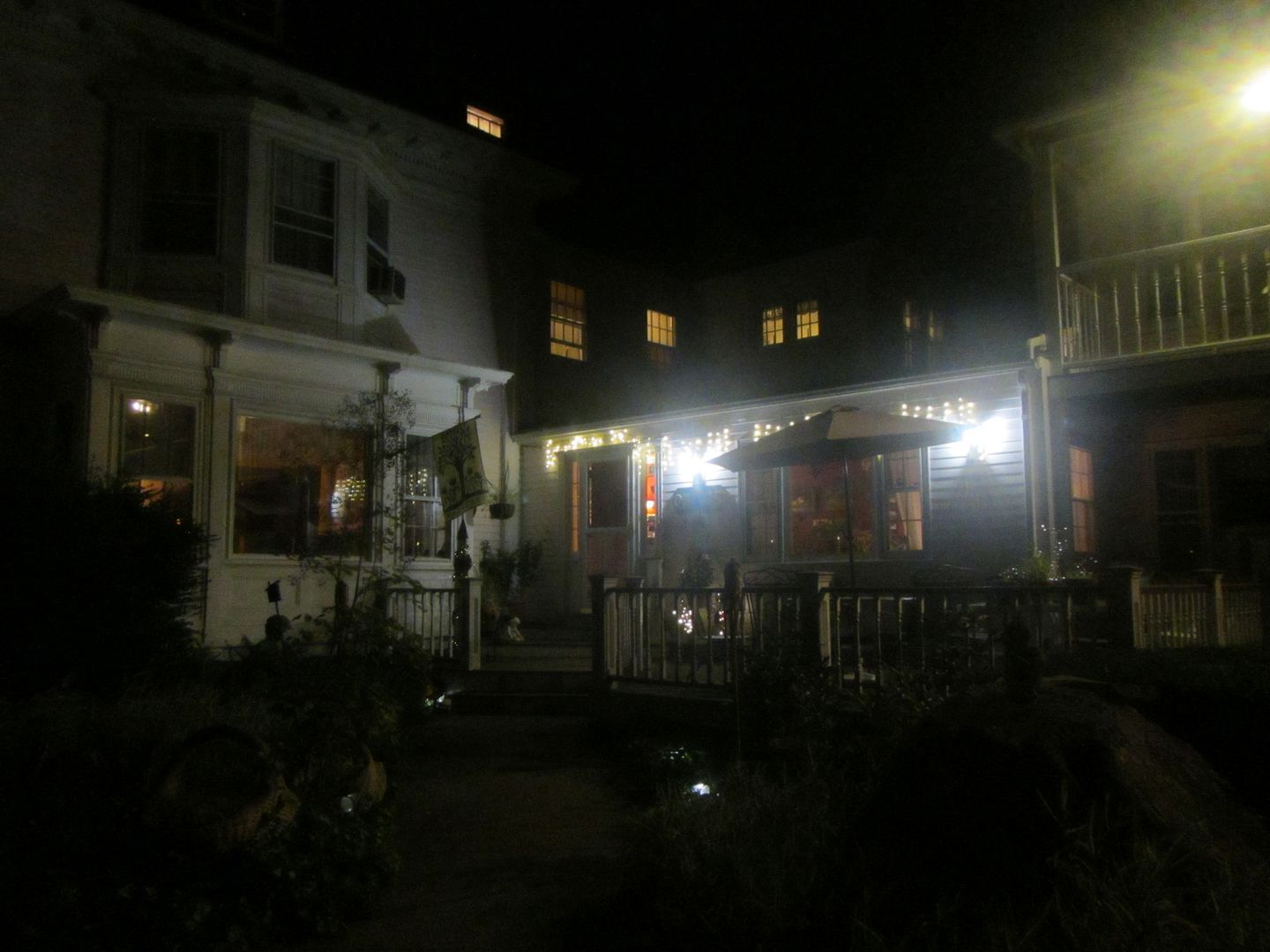 The Inn is also lovely at night.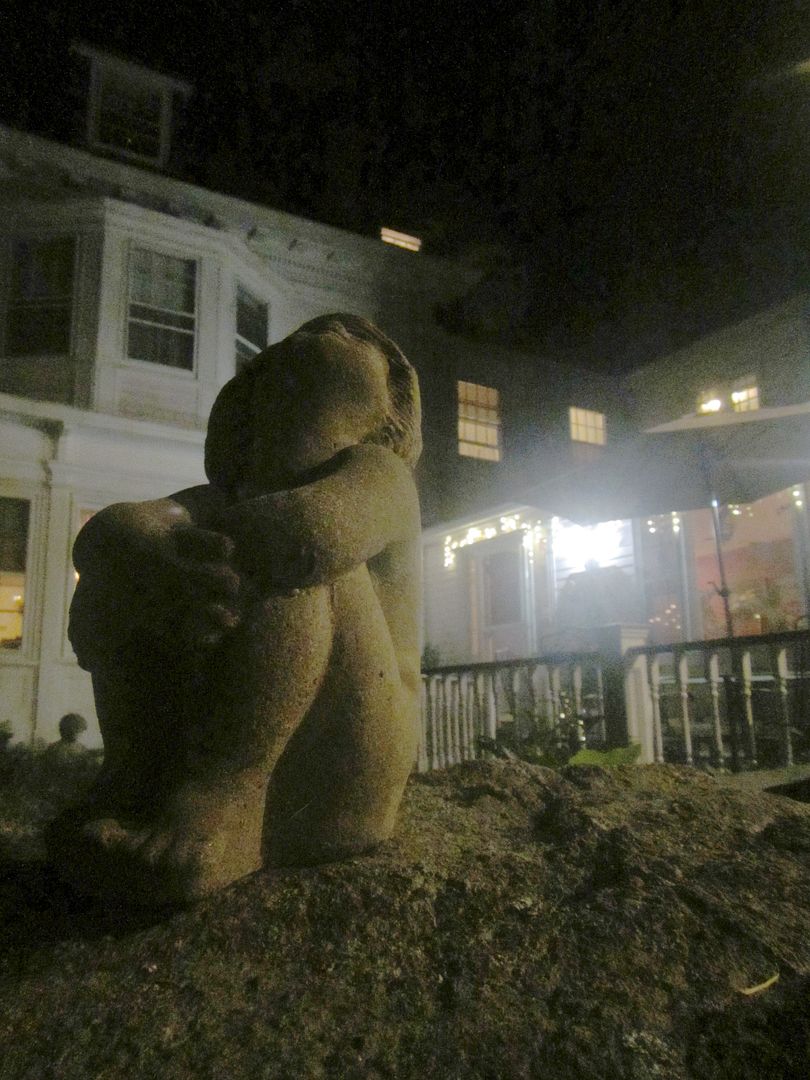 Current Music:

Maceo Parker - Pass the Peas
Tags: