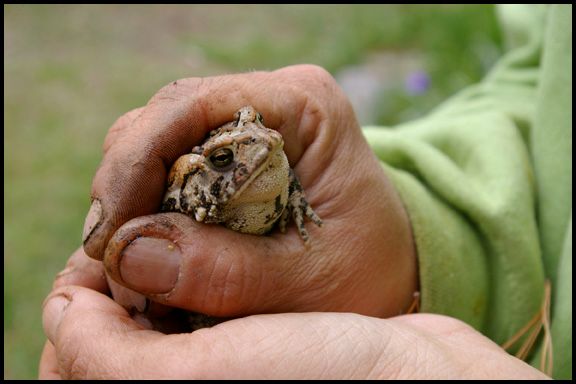 While doing yard work in the sun (in between week long bursts of rain) we encountered many interesting animals! Here's one of two
American toads
we found.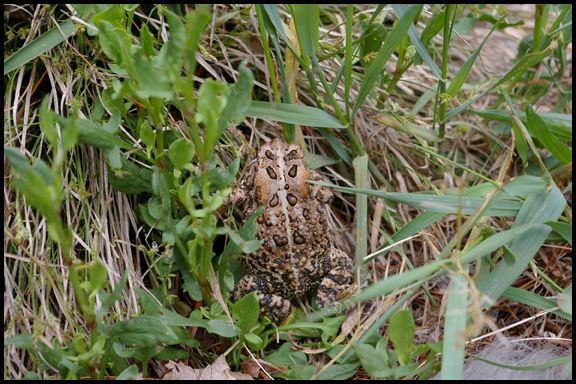 After posing for the picture, we set him back into the garden to eat bugs and such.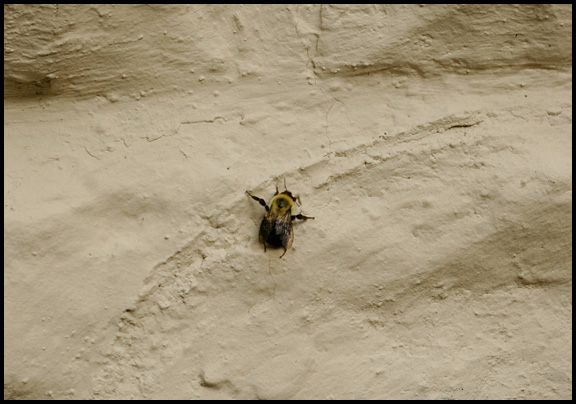 For some reason many insects rest on our exterior basement wall, where they are pretty easy to photograph. Unfortunately I wasn't able to get close enough to get a shot of this bumblebee which was good enough to use for an identification. I did get a few shots of other creatures that are out there being scrutinized by smarter people than me. Hopefully they'll soon become part of the 2012 100 species project.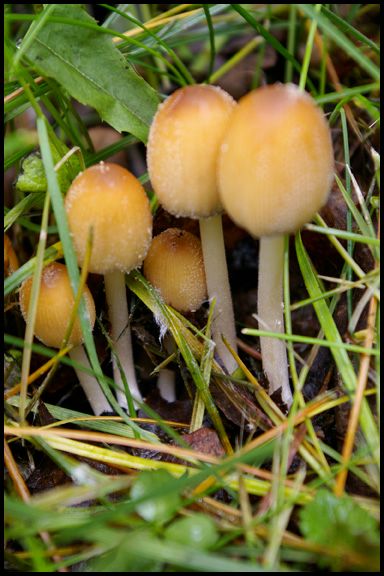 Here are some
mica caps
growing from the same spot where they did last year at this time. This isn't actually a surprise or a coincidence. The fungus that produced these mushrooms is a long-living organism, slowly digesting the buried stump of a long-dead tree in my yard. You can click the link on the word "mica caps" above and see last year's mushrooms and learn a bit more about the species.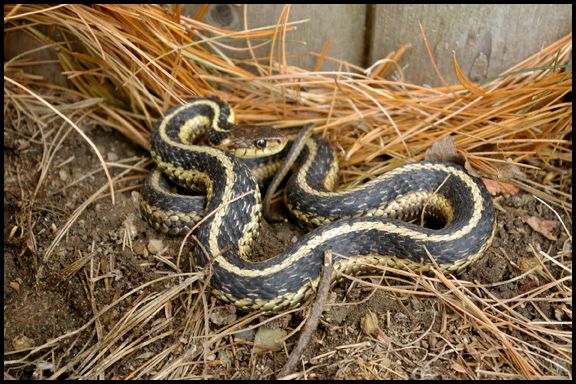 This
garter snake
is much livelier than the one that appeared in the 100 species list from last year. We had to relocate him a couple times to protect him from harassing dogs. I'm very happy to have snakes in my yard.
Latest Month
September 2014
S
M
T
W
T
F
S
1
2
3
4
5
6
7
8
9
10
11
12
13
14
15
16
17
18
19
20
21
22
23
24
25
26
27
28
29
30