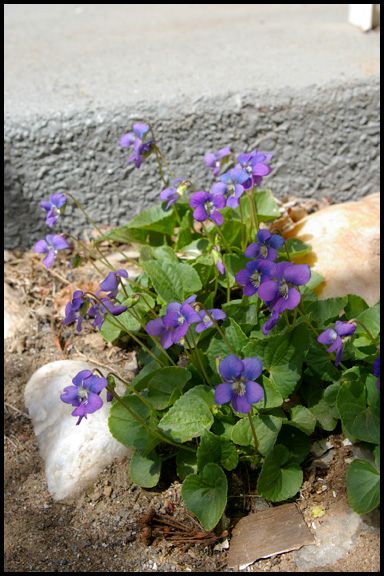 Last weekend I went to visit my Dad in Suffield Connecticut. These lovely
violets
were growing below a downspout.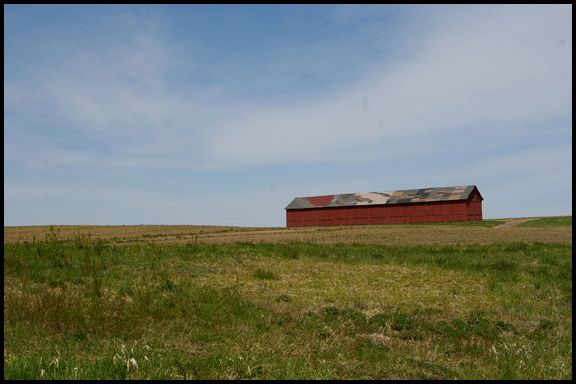 The Connecticut River Valley is one of the few places in New England where you can grow tobacco. These long barns are used to store and dry out the harvested plants. This one seems to have had its roof finished by someone using up a bunch of spare shingles.
The Connecticut River itself is mighty. ("Connecticut" is a mangling of the native words meaning "big river.")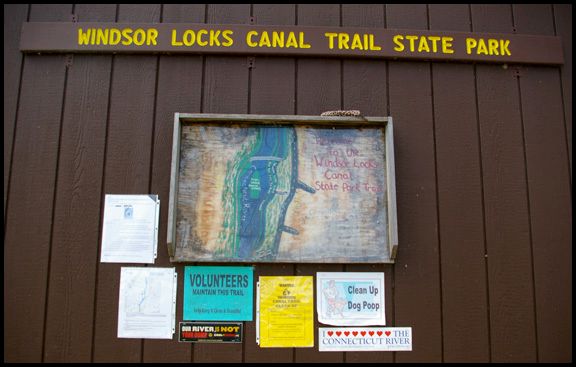 The park begins in Suffield, and ends up in Windsor Locks. The town Windsor Locks is named for the "locks" in the canal, which I should understand better, but have to do with moving boats up and down the canal.
This is where the canal begins. Lots of people enjoying the area that day!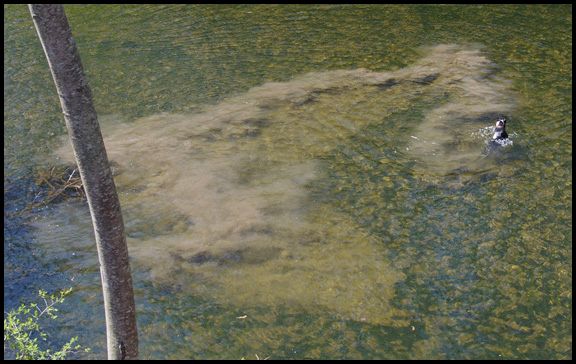 Charlie went down to swim in the canal.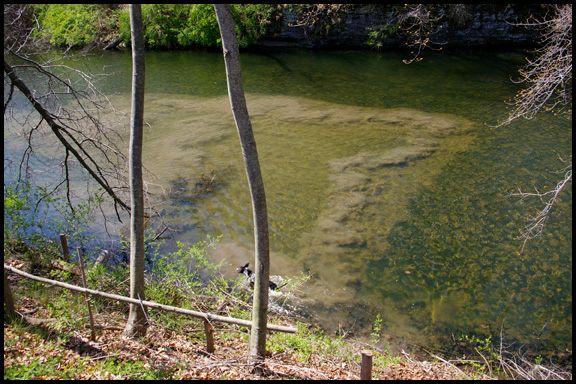 Charlie left muddy trails in the clear water where he was swimming--although he may have been treading as much as swimming.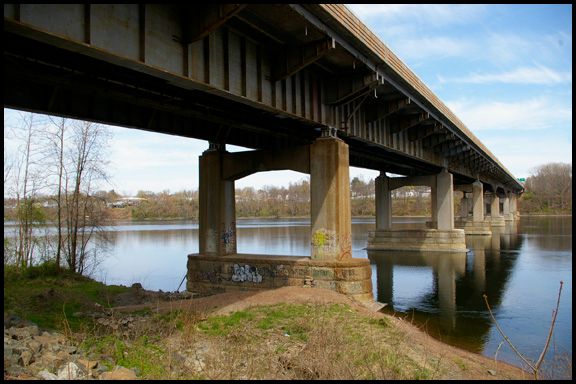 My dad claims that some of his students have crossed the bridge by walking on the structures underneath. The bridge goes from Suffield over to Enfield, the town where my dad has taught high school for 2/3 of his life.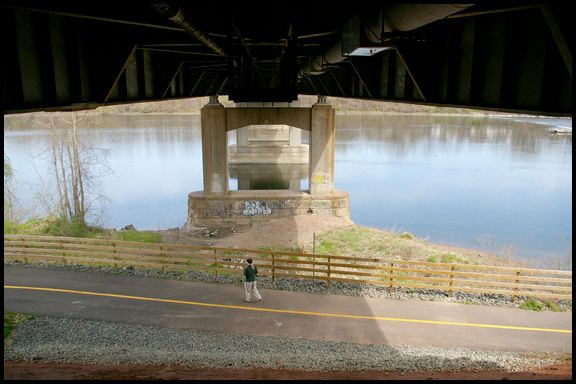 Just walking up to take this picture was adventure enough for me.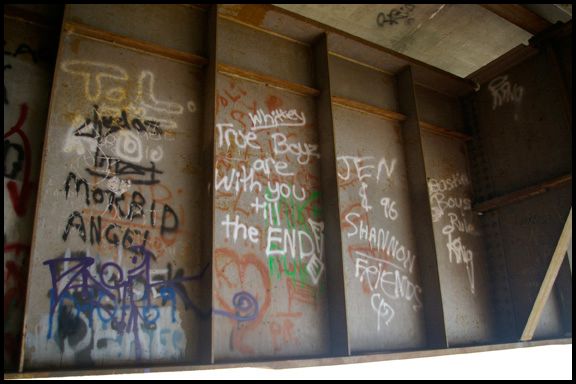 Some folks have a strong need to make their mark.
Tags: