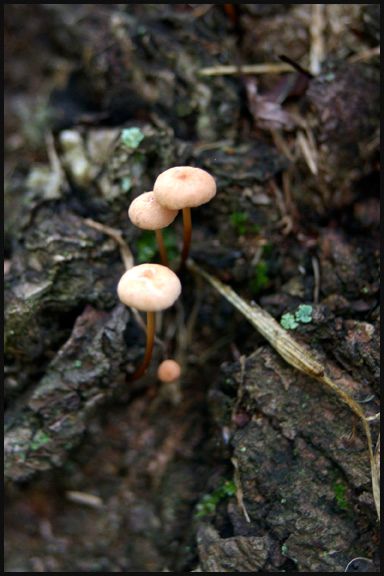 My dad lives in Suffield, Connecticut which is rapidly developing former farm town suburb of both Springfield, Massachusetts and Hartford. These mushrooms (
Marasmius
sp. ?) are growing from the stump of recently removed maple tree.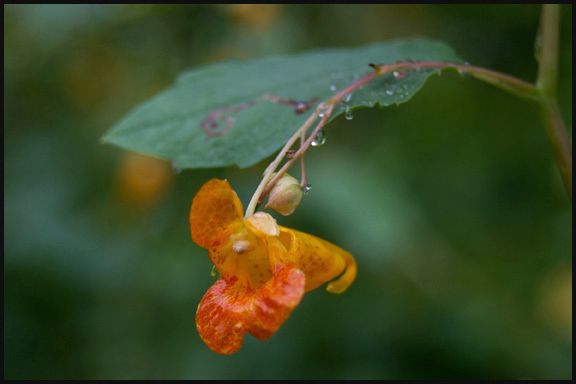 At the back of his yard is a swampy area, where water drains on its way to the nearby Connecticut River.
Jewelweed
is starting to pass from flower to exploding pod back there ("Too soon!" I hear Alexis cry out.)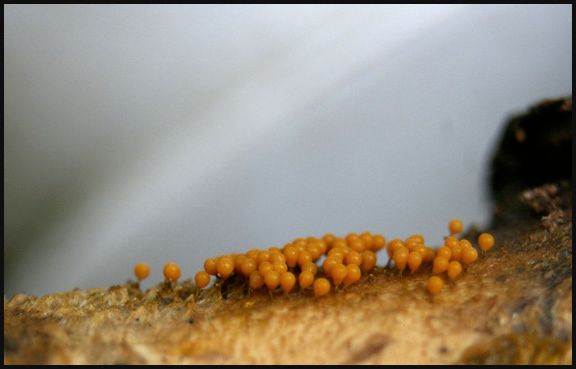 I found these little guys on a stick. What are they?? They look like slime mold sporangia to me. Possibly
Leocarpus fragilis?
I love them.
Tags: