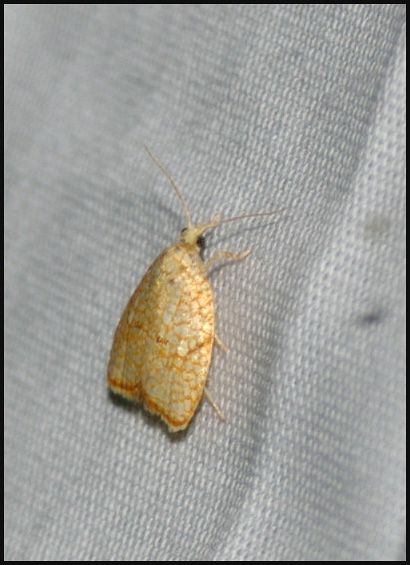 This maple leaftier moth
Acleris forsskaleana
was another of the creatures to visit us at the mercury vapor light at the shed.
Two things:(1)"leaftier" means "one who ties leaves." The caterpillar of this moth curls maple (and sycamore) leaves around itself, and binds (ties) them with silk. (2) if you do an image search for the scientific name, you'll see the reticulate pattern of this moth somewhat better than I depicted it here.
This moth is native to Europe, but is also found in New England. I suspect it came over (and is sustained by) the vast numbers of
Norway maple
in our cities and suburbs.
Tags: