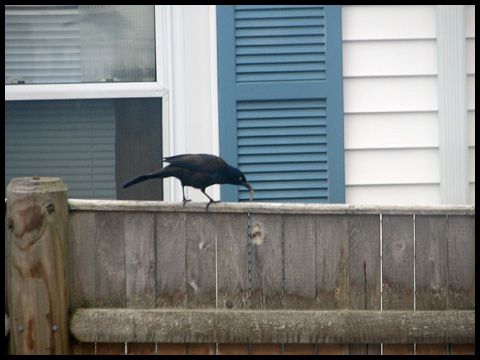 Common grackle
Quiscalus quiscula
with a fat worm (probably a beetle grub) plucked from my yard. This grackle was traveling around with the starlings in the previous post. Mixed flocks of "blackbirds" include related species like grackles,
red-winged blackbirds
, and brown-headed cowbirds and also unrelated but similar birds like European starlings. Grackles are some of the first migratory birds to appear in the Boston area in late winter.
The common grackle appeared previously in this blog as
365 Urban Species #80
.
Tags: