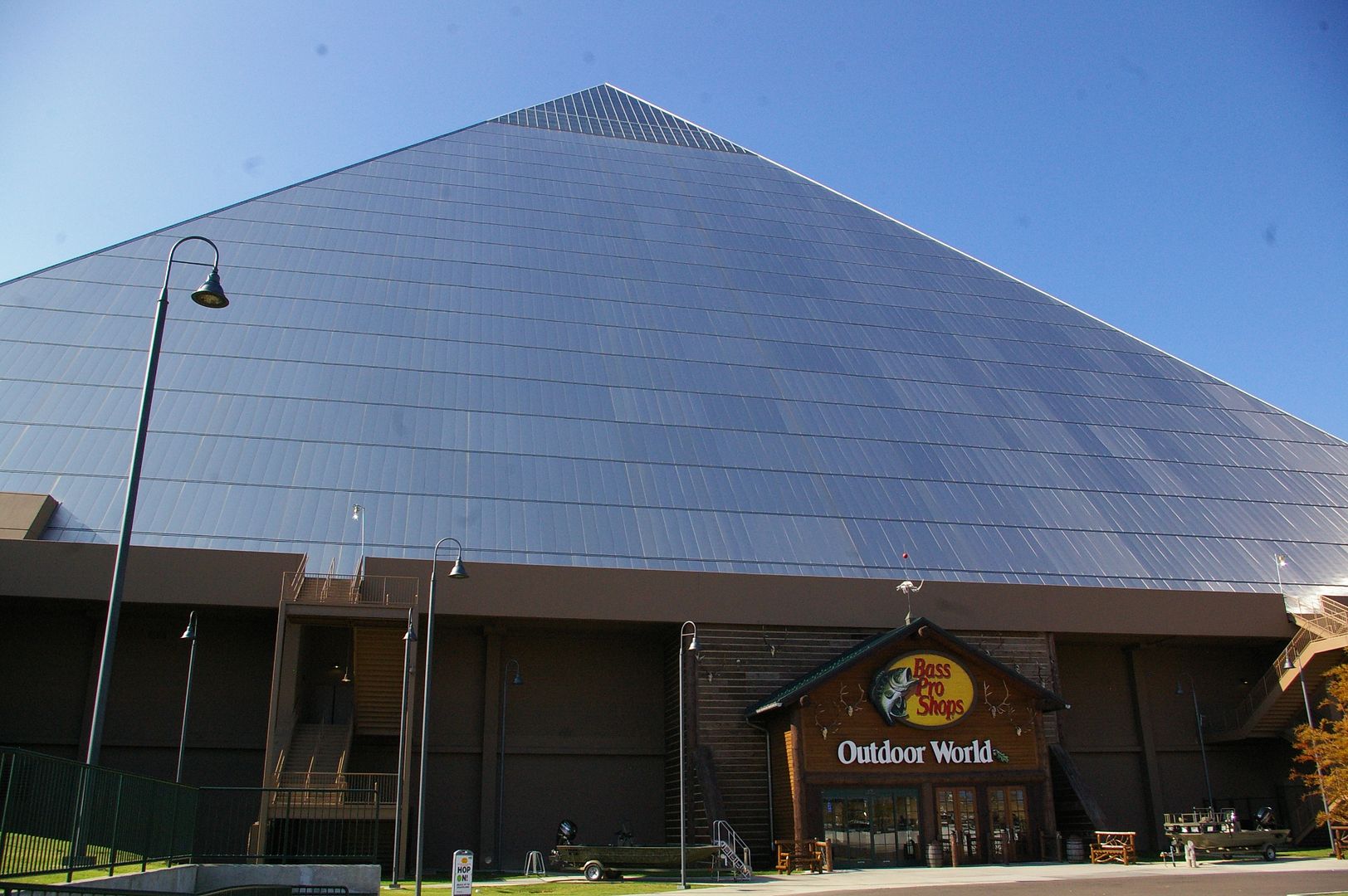 Where were we? Oh yes, the 98 meter pyramid on the bank of the Mississippi in the city of Memphis Tennessee. It's a sporting goods store.
(
Read more...
Collapse
)
Current Music:

Pixies - Letter to Memphis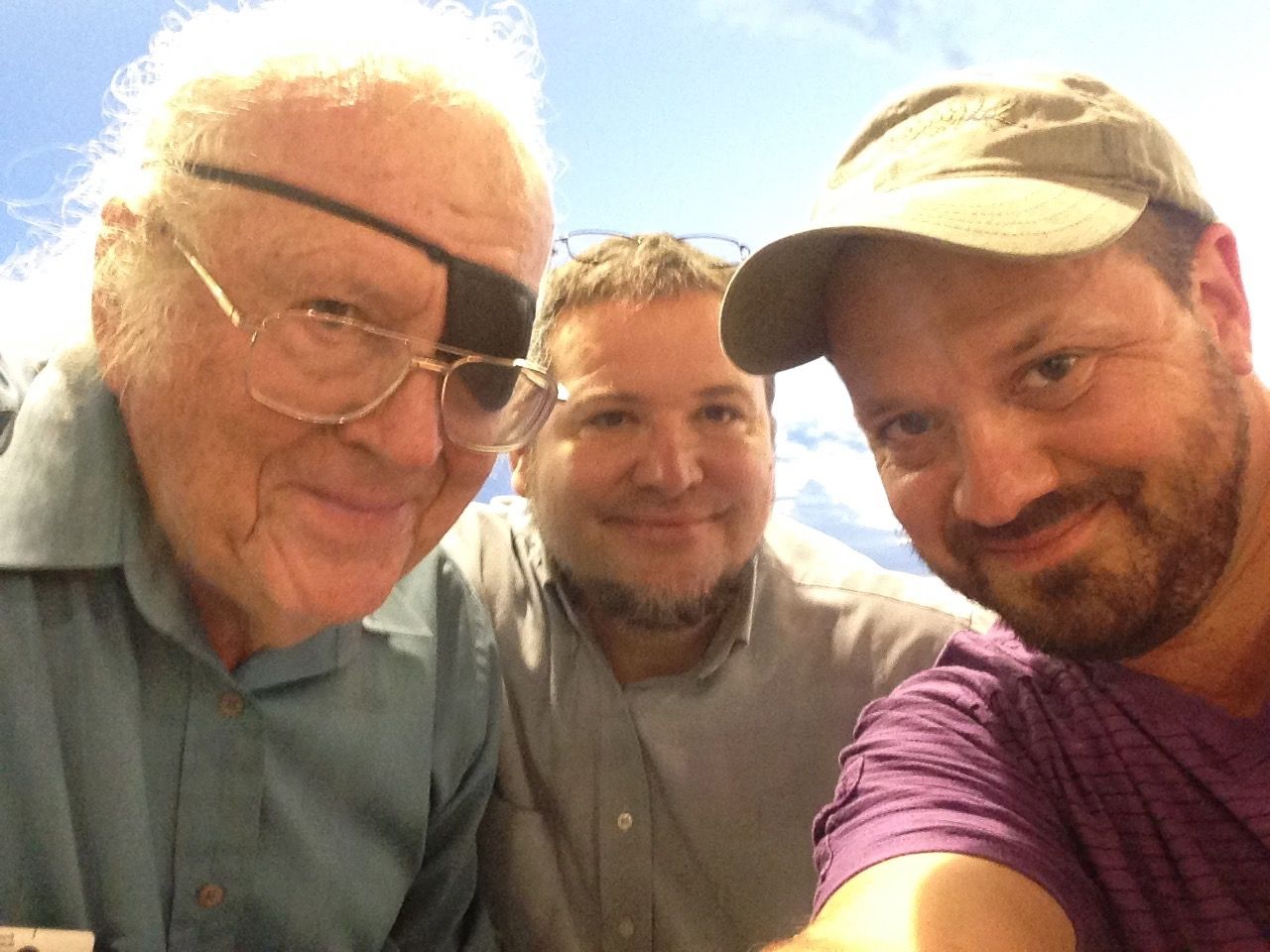 The zookeeper conference this year was in Memphis, meaning a new city for us to explore!
(
Read more...
Collapse
)
Current Music:

Johnny Cash - Come In Stranger
With summer on the horizon, it's time to start thinking about picnics and barbeques and all those fun outdoor activities! Wherever you bring food outside, inevitably pests like bees and wasps turn up ready to ruin your party. How do you keep bees away from your food? Here are some tips for getting rid of bees and wasps:


1. Clip On Bee or Wasp Repellent. This is an easy way to get rid of bees and wasps without using traditional wasp or bee repellents that come in spray bottles. The clip ons are just as effective, but there's no worry about getting chemicals into your picnic food!
There is no such thing as wasp repellent (I'm going to ignore every time they say bee when they mean yellow jacket. I'm getting used to this bit of taxonomy fail.) Anyone who tries to sell you wasp repellent is guilty of fraud. Perhaps this blogger is talking about mosquito repellent. Knock yourself out.
2. Dryer Sheets. Dryer softener sheers are an easy way to keep away bees and wasps without using chemicals. Just leave a few sheets around your picnic table or areas you're serving food. Best of all, your picnic will smell clean and fresh! You can also use dryer sheets to keep bees and wasps away from people. Simply rub the sheets on exposed skin, or keep a sheet or two in your pockets.


Not proven to work
, but hey, as wastes of time and money are concerned this one is pretty minor. If your brand of dryer sheets don't have chemicals in them, you are being swindled. Do they have an odor? Chemicals.
3. Mothballs. These musty smelling balls act as an effective wasp repellent. Scatter them around your picnic area to get rid of bees and wasps. To ensure they don't get in food or eaten accidentally, try tying a few in old pantyhose. Though mothballs are intended to kill moths in enclosed areas, in open spaces they perfectly safe for humans. Bees and wasps don't like the smell so they work perfectly as a bee repellent.
HO LEE SHIT.
Perfectly safe for humans??
This is by far the most irresponsible part of this article. Not only is this an "off-label" use of a pesticide (against federal law) but it's one of the most dangerous pesticides still in use.

4. Brown Paper Bags. One of the easiest ways to keep away bees and wasps is to hang up a blown up brown paper bag. Simply fill a bag with air and round it off to look like a bee or wasp nest. Bees and wasps are very territorial and will not venture near areas where there are other bees or wasps. It may sound silly, but it works.
Again, this is a harmless waste of time and money. Let me tell you about the times that I have found 3-5 different eusocial wasp nests in the same hundred square feet area.
5. Cut Up Cucumber. Bees and wasps dislike the scent of cucumber slices, so leaving a few of them around your food platters on a picnic is an easy way to keep wasps away with something you may already have on hand. And if your guests are hungry for a snack, you have a healthy one at the ready!

Do they dislike cucumbers enough to ignore the tuna salad and the apple juice? Try it and let me know.

6. Cloves. Bees and wasps don't like the strong smell of cloves. Scatter a few around the perimeter of your picnic, to get rid of bees and wasps.

This is based on a grain of truth: clove oil is an insecticide. Is there enough clove oil in a jar of cloves that you scatter on the ground to keep aerial pests from visiting your picnic area. I'll stay skeptical on this one.
Hopefully these easy tips have taught you how to keep bees away from your next picnic, using a few materials you probably already have around the house!
And here's the real problem. There must be an easy fix using materials we already have around the house right? That easy fix is called don't eat outside in the summer. OR if you do, don't use anything containing sugar or meat, and while you're at it don't wear any products that smell like flowers or fruit. The truth is that there are (depending who you ask) about a dozen species of yellow jackets, two or three of which are very very attracted to human sources of food. Yellow jackets can be unpredictable: I have eaten an entire "meal" of chicken fingers, sweet and sour sauce (their favorite! Smells like fermenting fruit juice), and soda, all the while with yellow jackets all around, crawling on my hands and on the food. I was not stung. I have been stung, randomly, out of nowhere, just because I wandered close to a nest I didn't know about.
Use common sense and please don't misuse pesticides.
While searching for some back-up for my crazy pest control notions (clean trash cans and dining areas with a pressure washer to keep yellow jackets away) I came across this horrifically wrong article. I won't link to it for fear of driving unsuspecting traffic their way.
Current Mood:

in the angry dome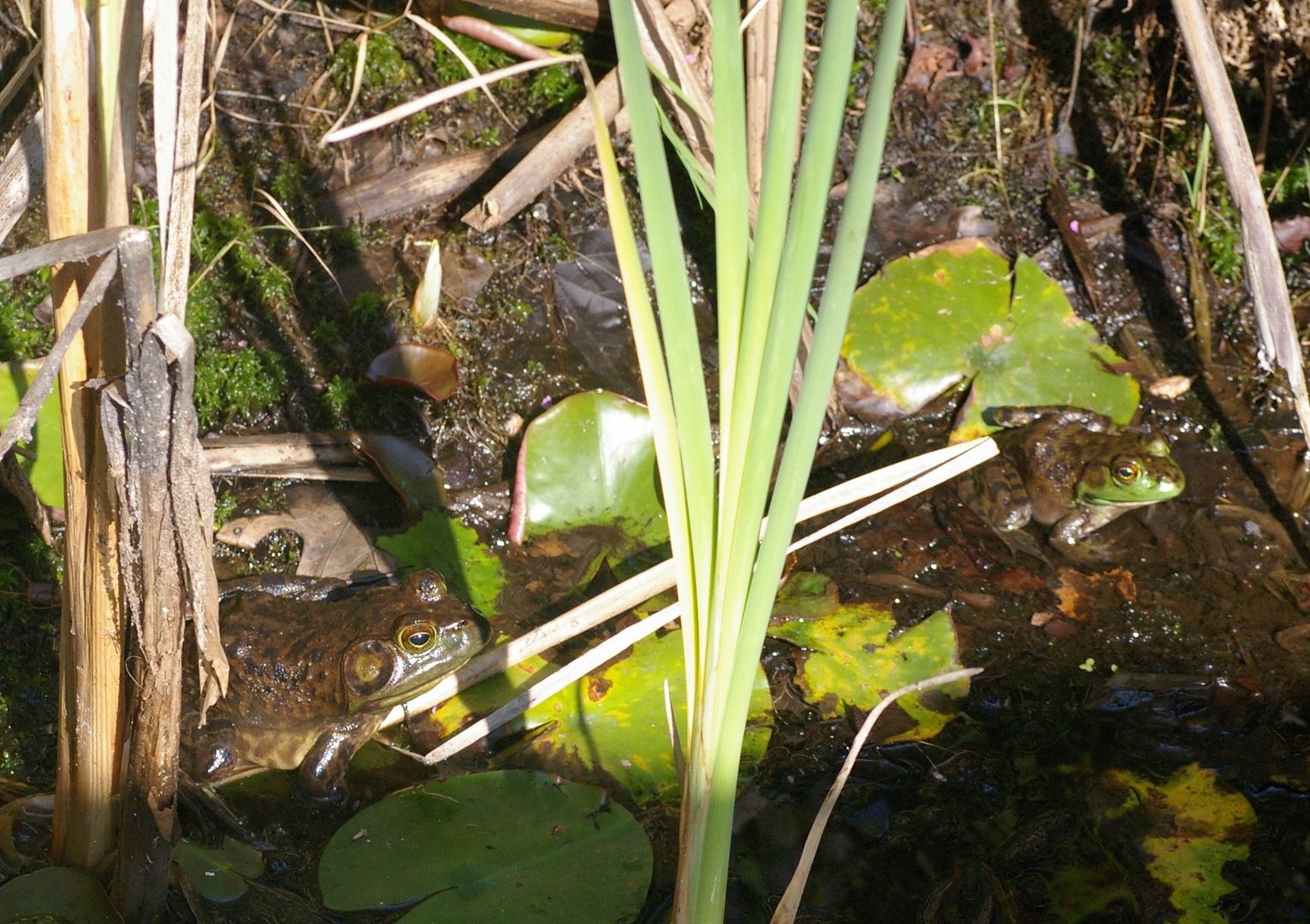 Urban Nature Walk
s happen on the last Sunday of the month--this shouldn't surprise me, but it often does. I sent out the call: is anyone else planning to walk somewhere? Fortunately my friend Teá said she was heading to Stonybrook Reservation to look for caterpillars! We ended up circumambulating Turtle Pond at a leisurely pace looking for all kinds of living things! This pair of bullfrogs is a good first sighting.
(
Read more...
Collapse
)
Current Music:

Parliament - Funkentelechy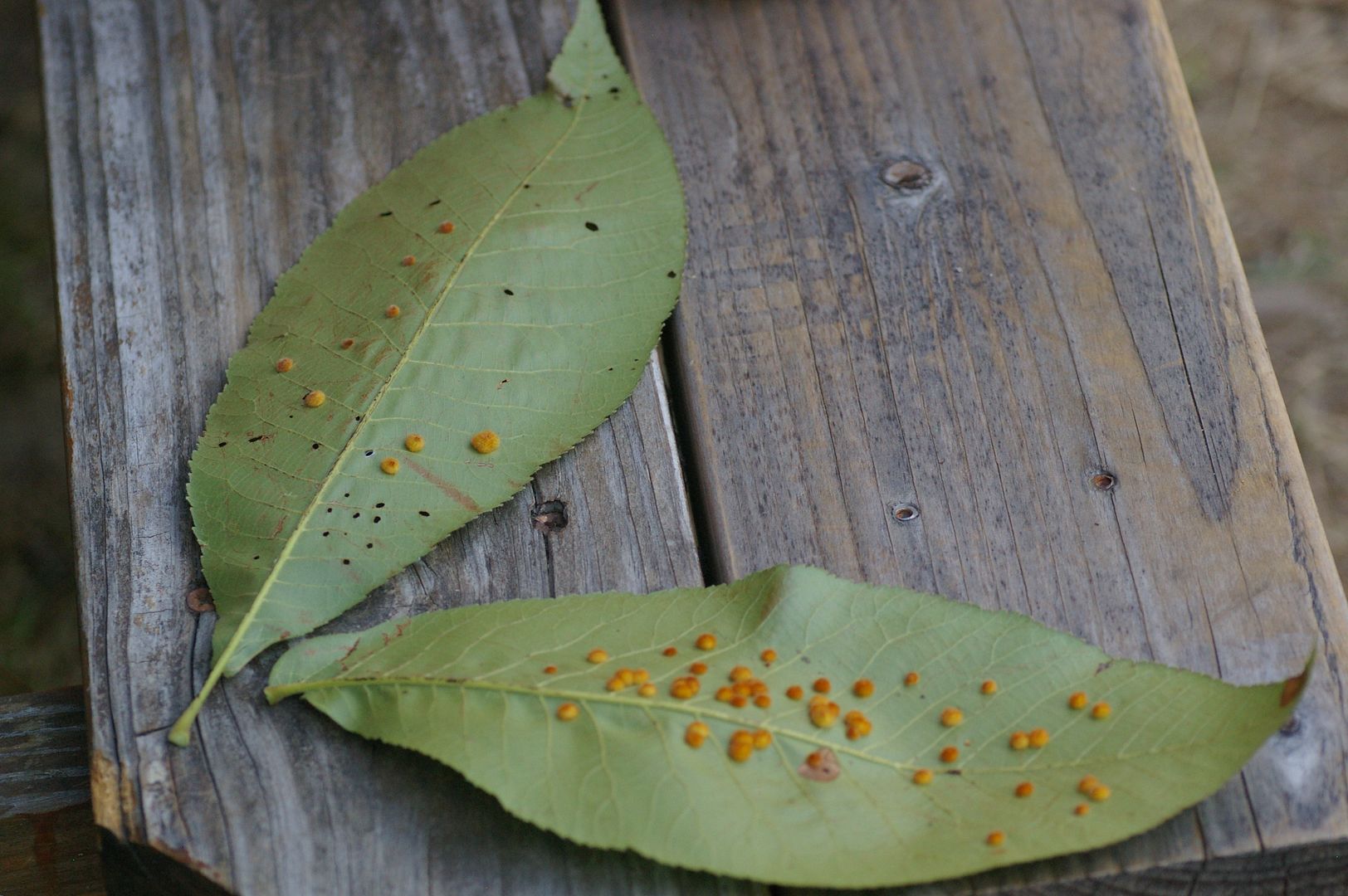 Every growth, marking, bump, or blemish on a plant was made by something, and surprisingly often the cause can be closely traced to a particular animal. I could see from a distance that these hickory leaves had orangish spots on their underside.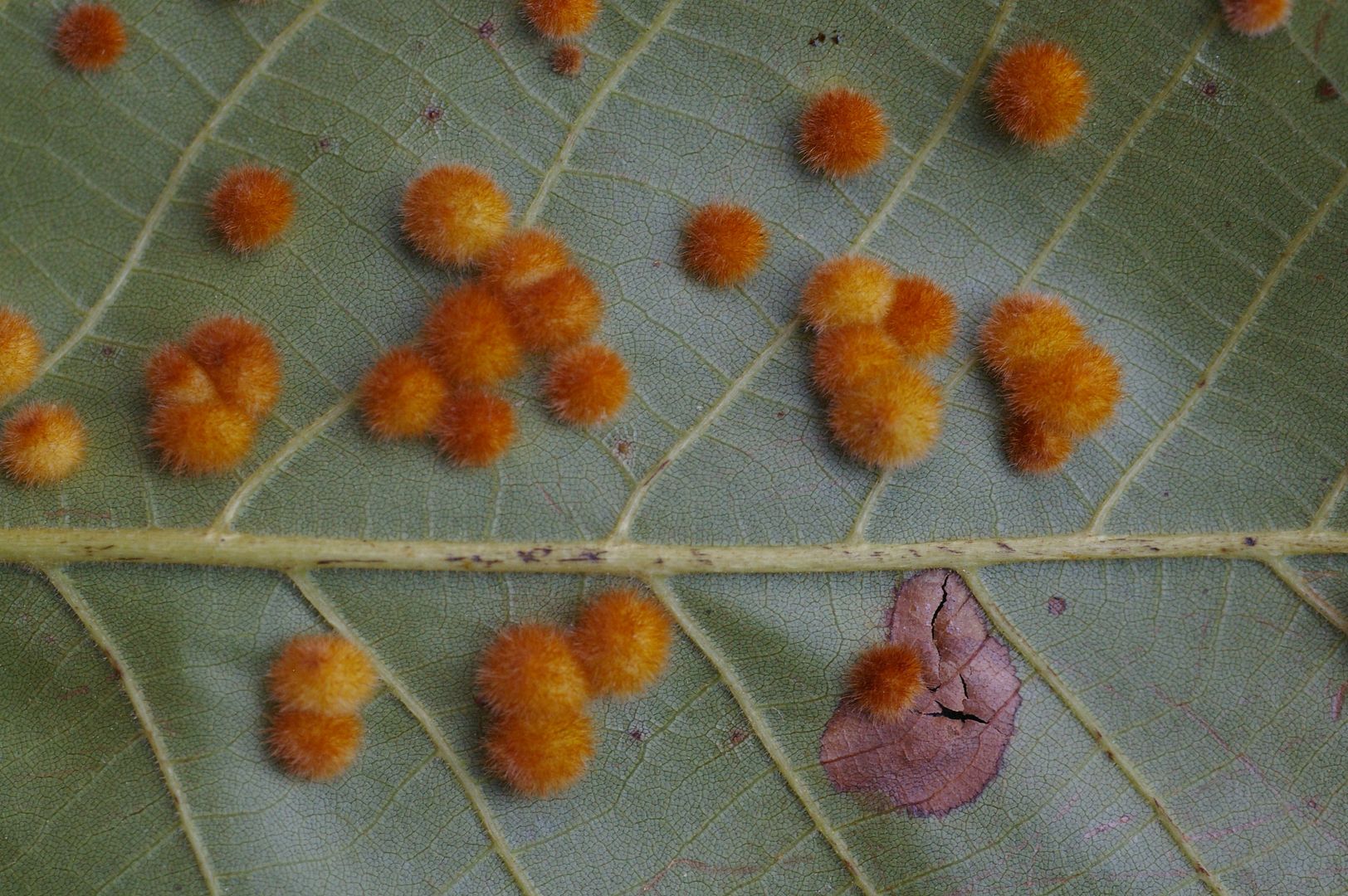 On close examination the spots were furry balls! These little growths are galls that have grown around insect eggs, in a weird bit of mostly harmless and stunningly common parasitization.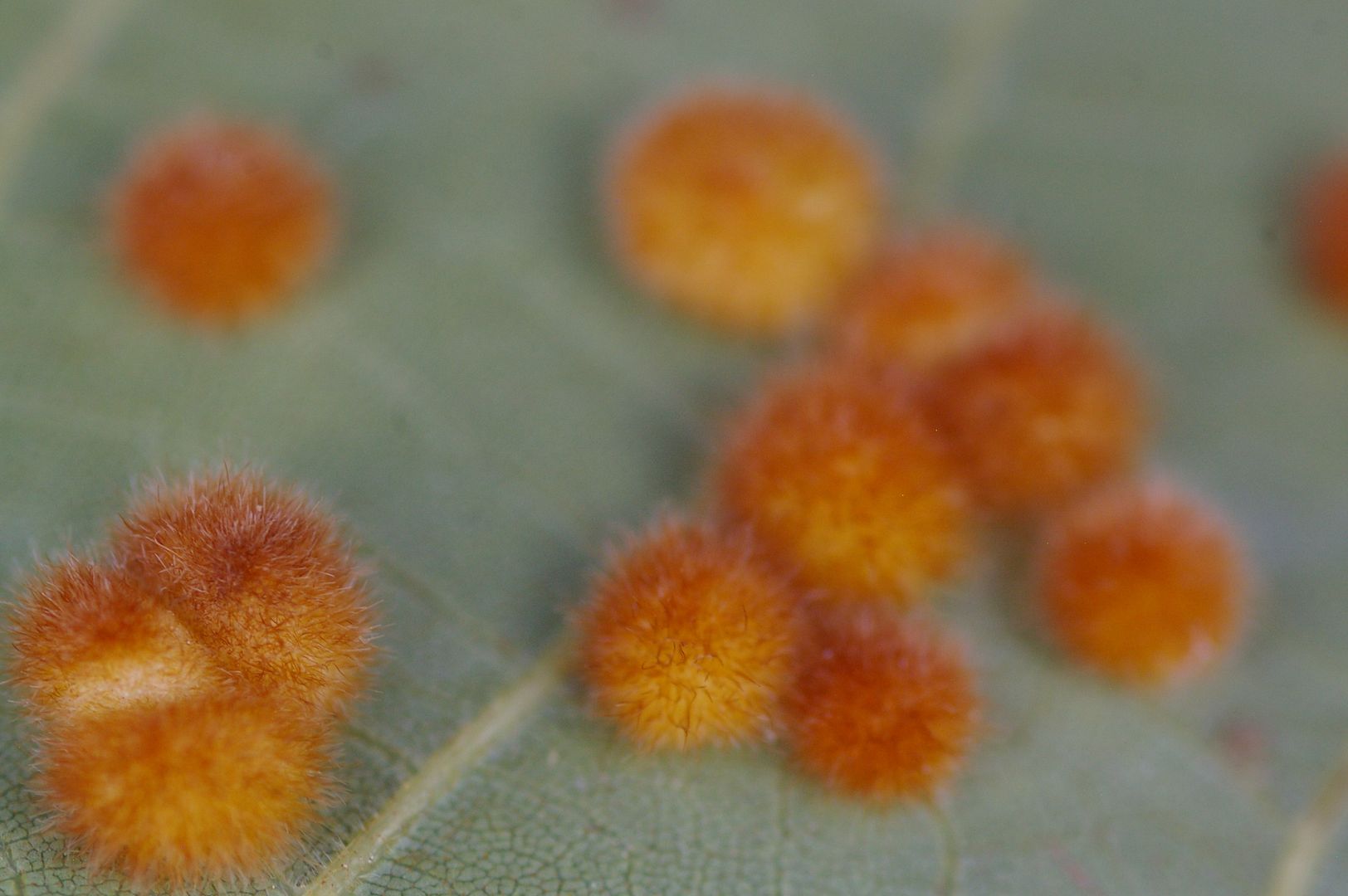 These orange tribbles hide and protect the larvae of the hickory gall midge (
Caryomyia
sp.). The creature inside is a helpless pinpoint of a maggot that will grow into a fly so small that it would otherwise go completely unnoticed by humans.
Current Music:

Gene Wilder - Pure Imagination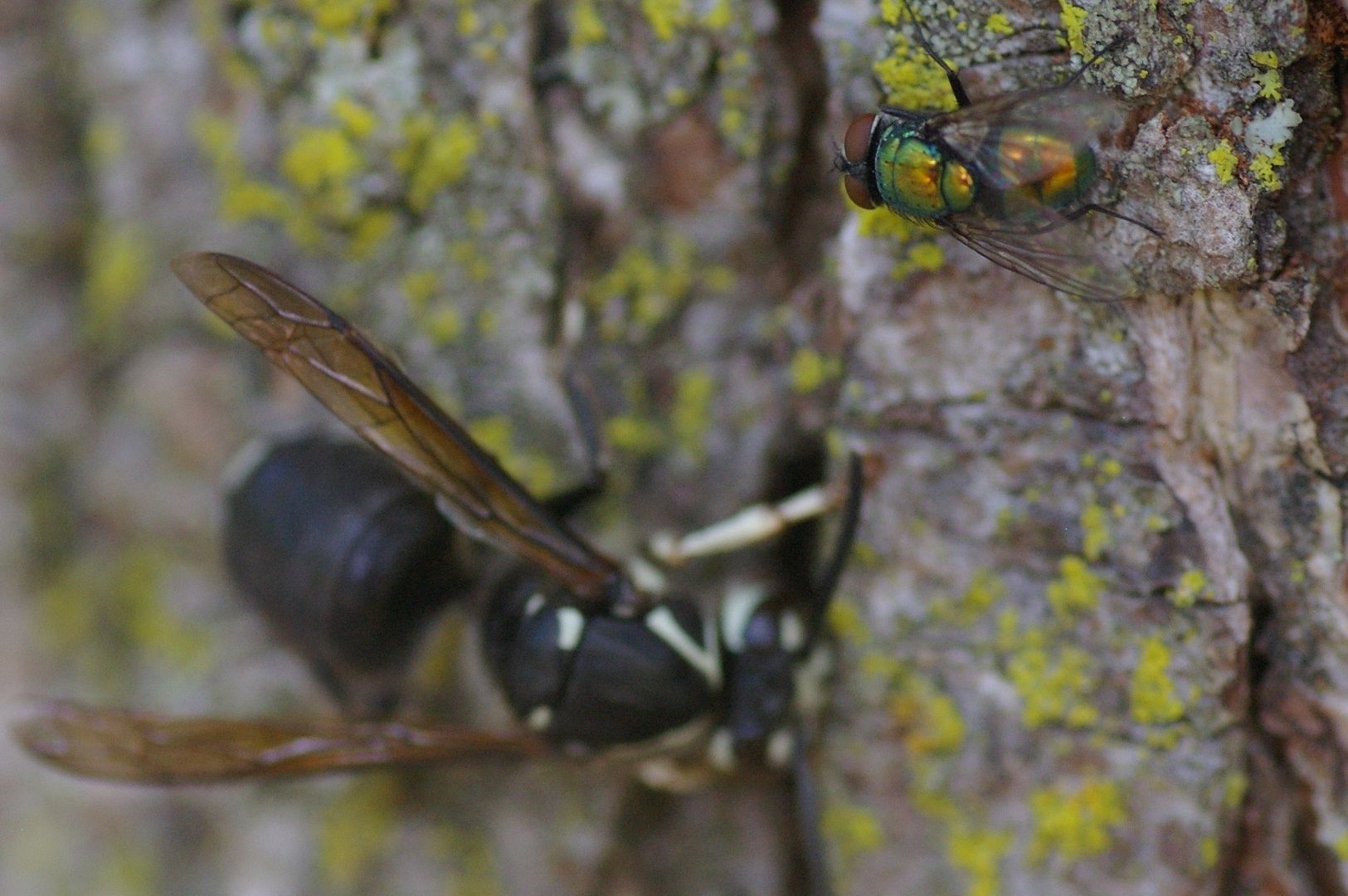 I was called up to see a tree up in a non-public part of the zoo, which (the thought was) might have a hornet's nest in it. A hornet's nest in a tree is pretty obvious--either it's a big gray paper football, or it's hidden in a big dead cavity in the tree. This was a pretty small elm, with no big holes, no big paper nests, but plenty of wasps and hornets on and around it. However, there were other insects involved as well, such as this Calliphorid carrion fly.
(
Read more...
Collapse
)
Current Music:

Kyuss - Apothecaries Weight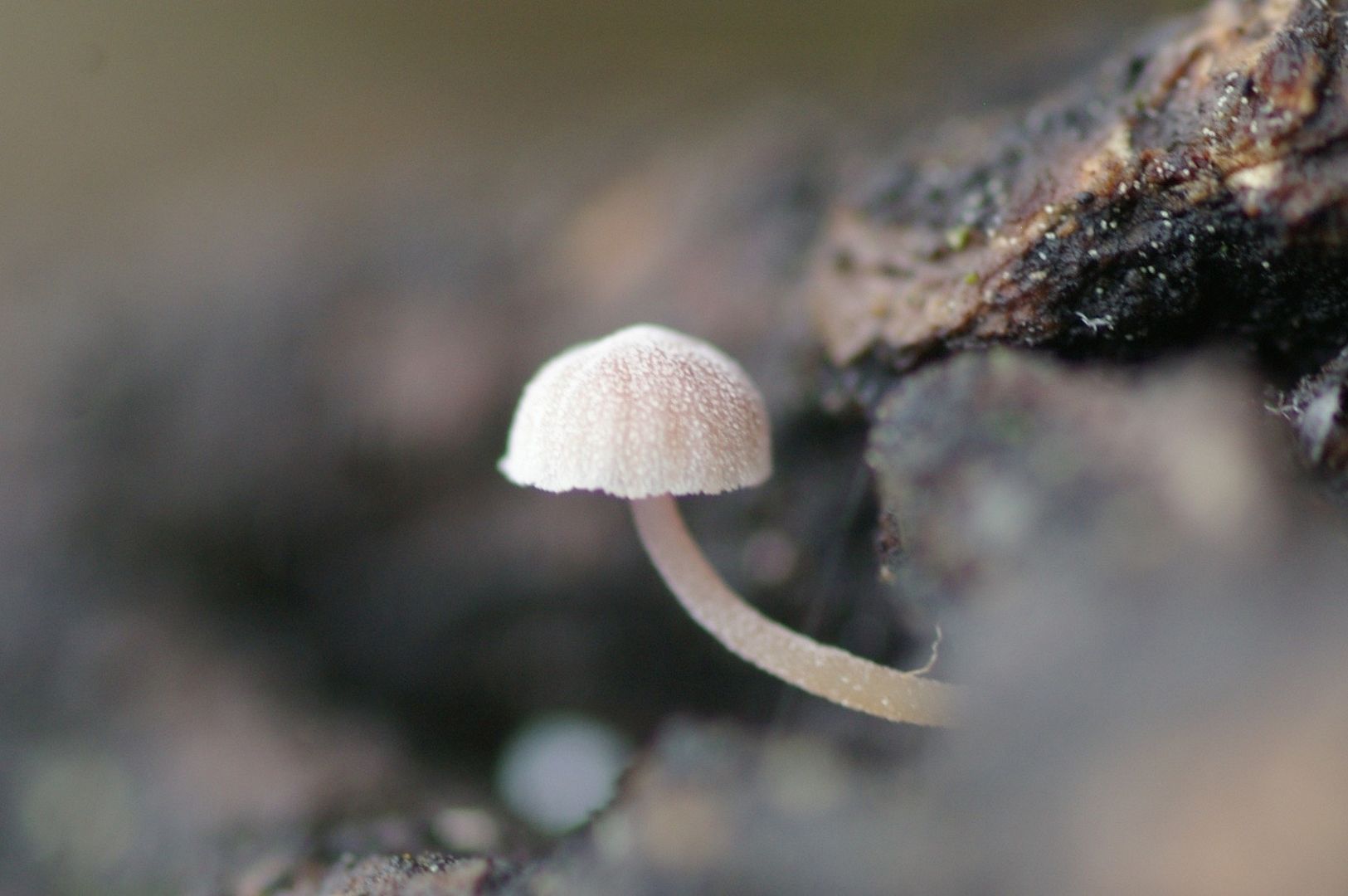 This summer has been unusually dry--we've had something like 2 inches of rain the entire summer (we average over 3 inches per month). As a mushroom guy, I've found it quite depressing. One day I woke up and the yard was a bit damp. I quickly moved from place to place to try to find live revived by the moisture. This may be
Mycena corticola
.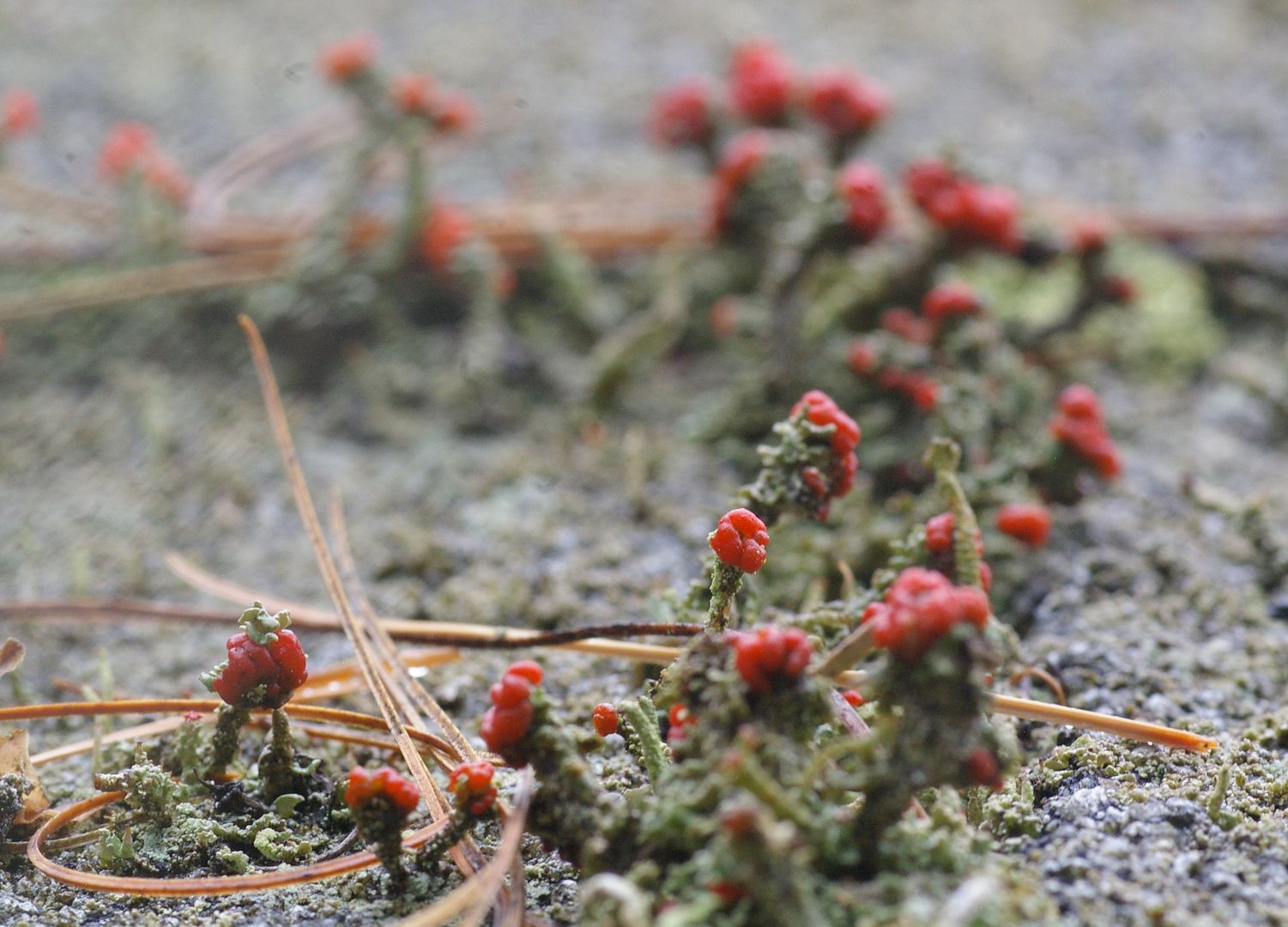 The north facing side of the shingle roof of our shed is thickly decorated with British soldier lichen.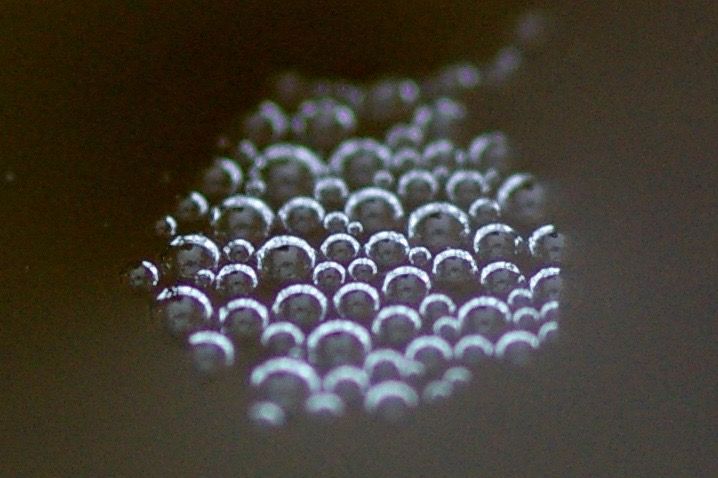 A nearly hexagonal raft of infinitesimal bubbles on our bird bath.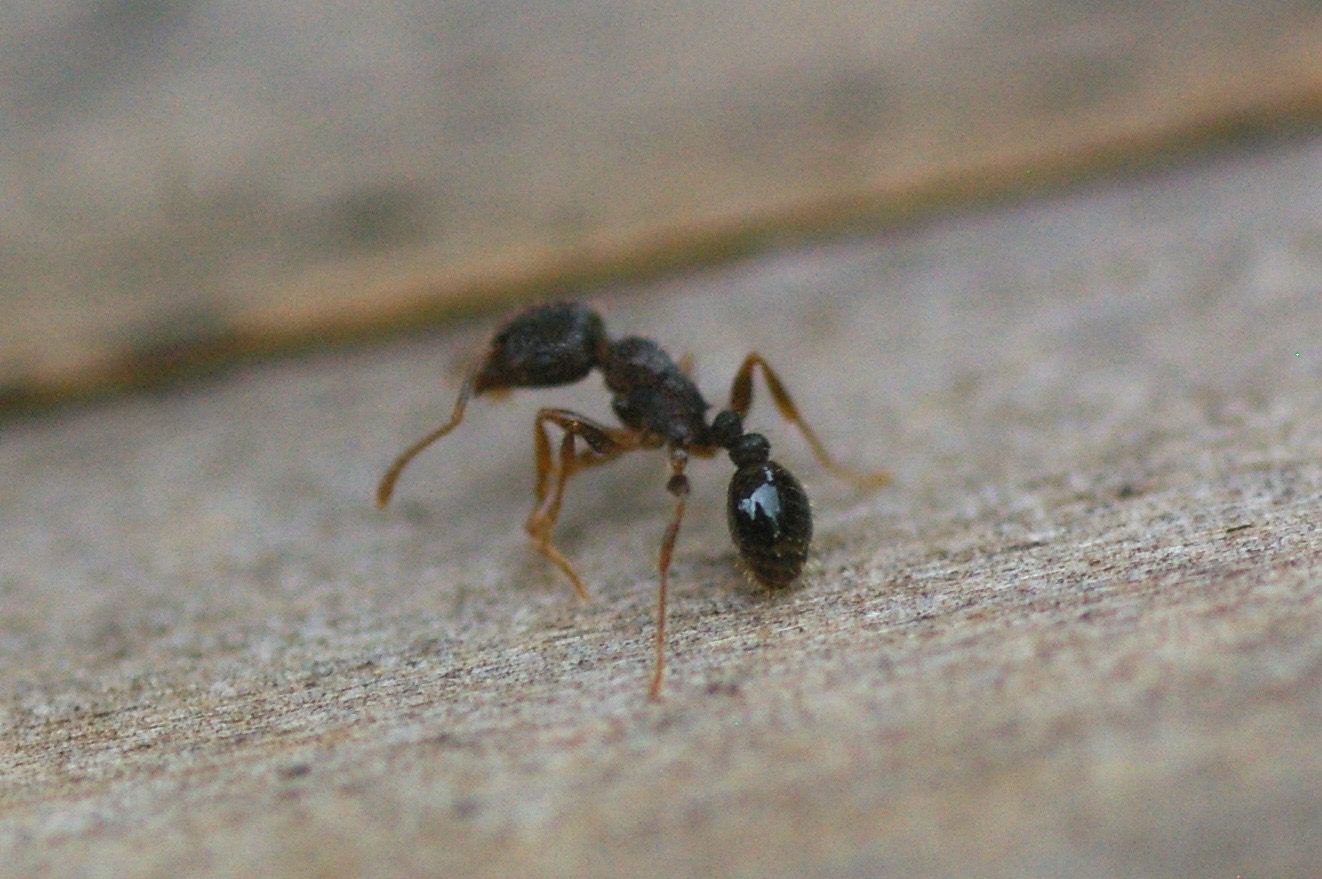 Ants in general don't seem to be suffering in the drought, at least it seems many species are doing fine.
Current Music:

Dead Meadow - The White Worm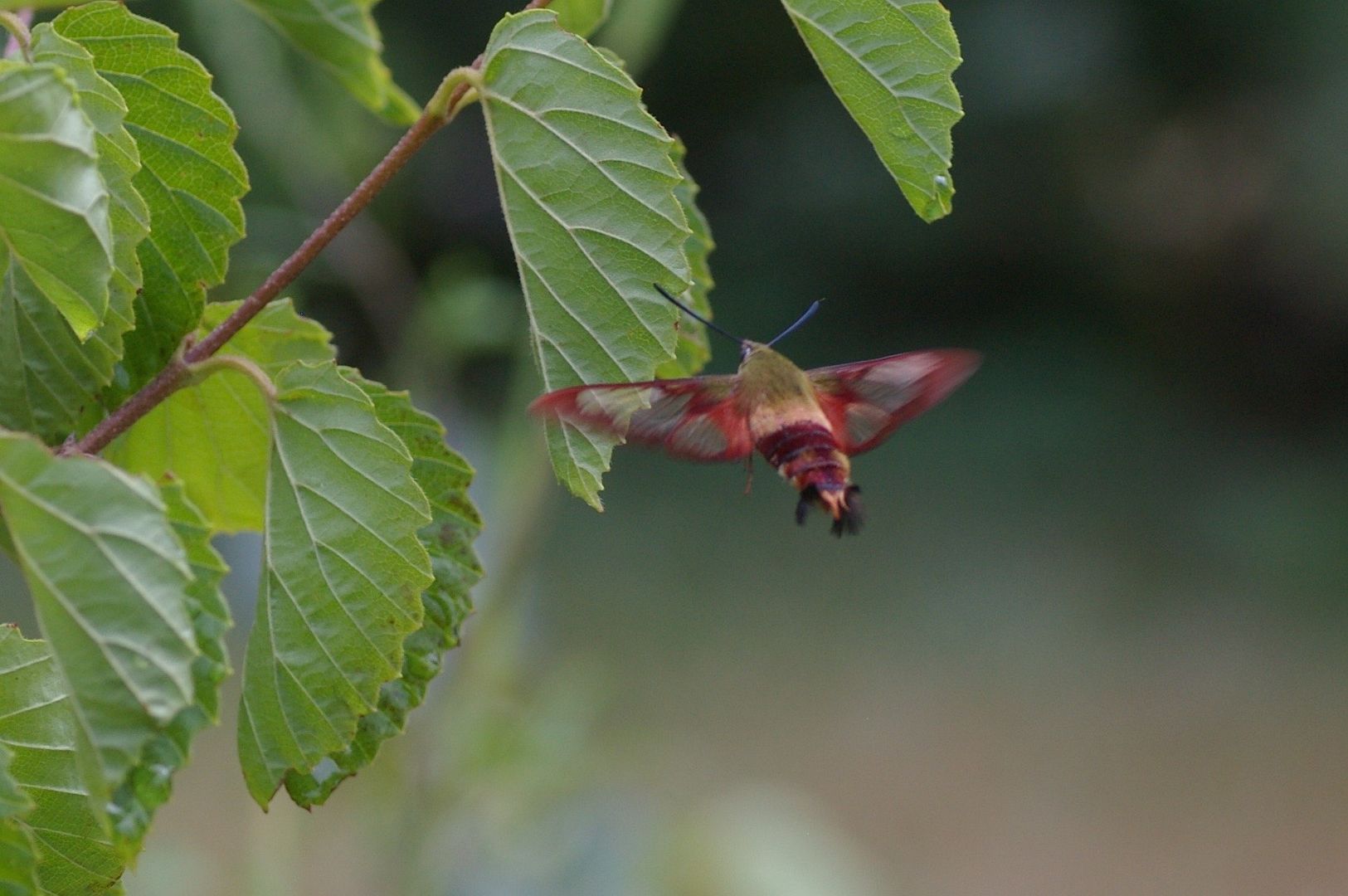 I'm sure I've written about his before, but my first encounter with a hummingbird moth was magical and disorienting. I was a child very much into insects, mostly the crawling kind easy to find under logs and rocks. The scaly-winged order--the moths and butterflies, were sometimes pretty, usually drab, and took to flight before a young naturalist could closely examine them. Then this being appeared--a chimera that flies like a hummingbird, has the face of a moth, and bears the ruddered tail of a swimming crustacean. (The individual pictured here has a worn and damaged tail).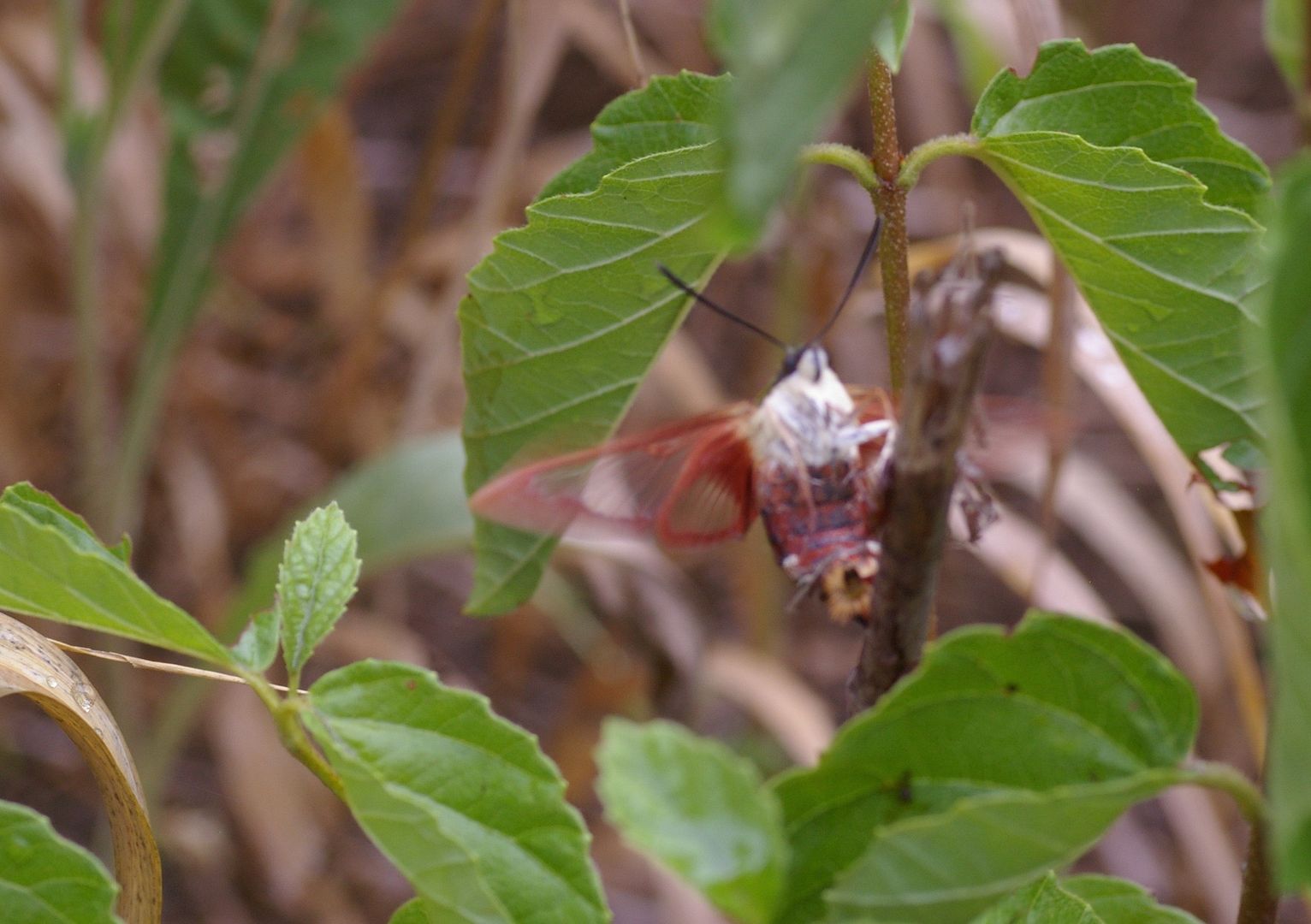 This is the hummingbird clearwing (
Hemaris thysbe
)--the wings are clear and without scales like a wasp or a fly. Colorful scales might slow down the buzzing wings, or detract from the wasp-like illusion that gives some predators pause.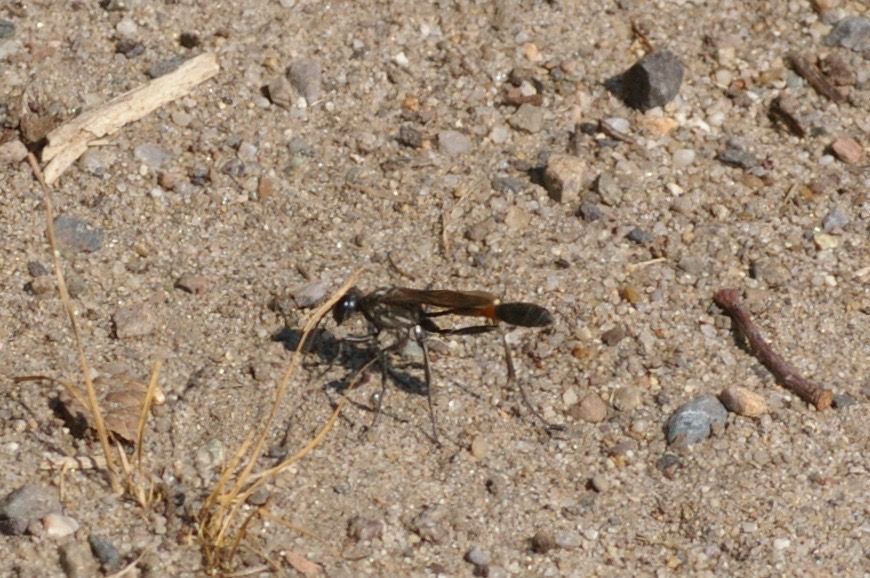 I stood with another
naturalist (actually a bona fide scientist who I admire and feel honored to hang out with sometimes
) waiting for a third to arrive, when we noticed this wasp. Neither of us felt threatened, as she was extremely busy digging about in the sand. The sand was left over from the winter road treatment, and so was shallow and not very hard packed--not great for the wasp's purposes. She dug in one area and then another, occasionally picking up a pebble larger than her head with her mandibles and placing it away from her work zone. She was trying to find a place to dig a burrow in which to lay her eggs. Once she found one (she'll have better luck over at the baseball infields across the street) she'd then go find caterpillars and sawfly larvae (which humans often mistake for caterpillars, so I guess, close enough?) sting them to paralyze them, and stuff them down the hole with her eggs.
This genus of moth is
Ammophila
which means "sand-lover," and the silvery dashes on the thorax indicate that this is probably
A. procera
.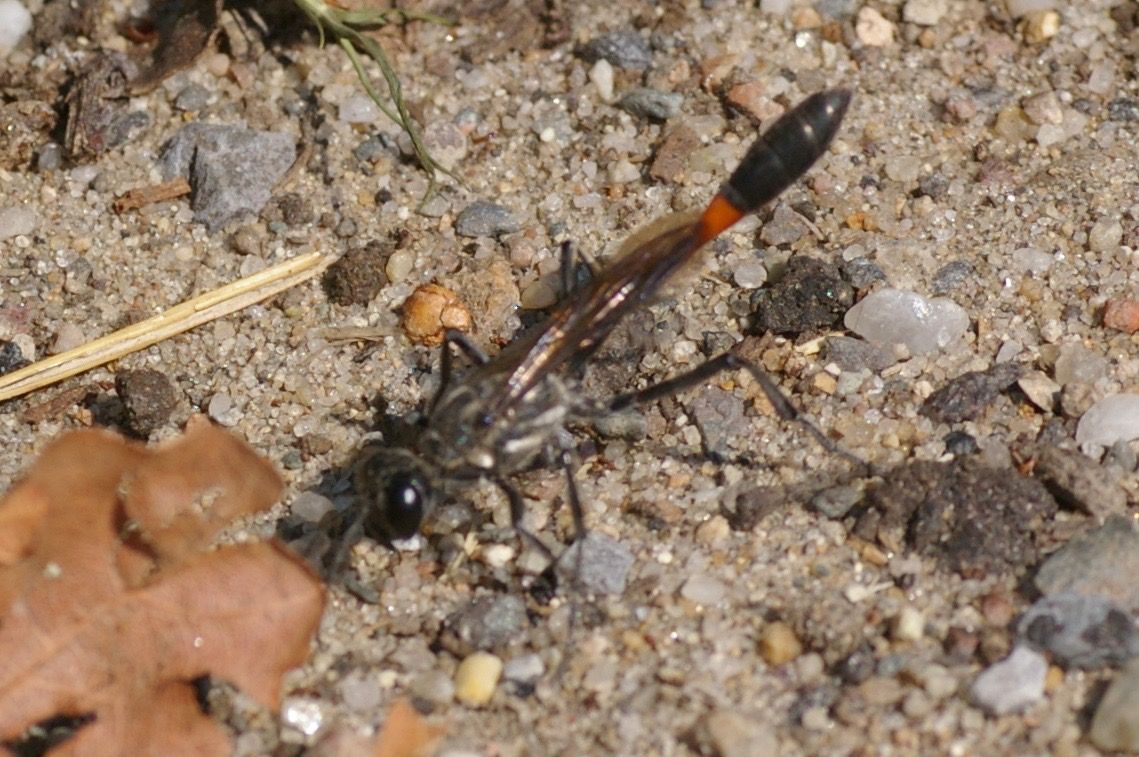 Current Music:

Soundgarden - Slaves and Bulldozers