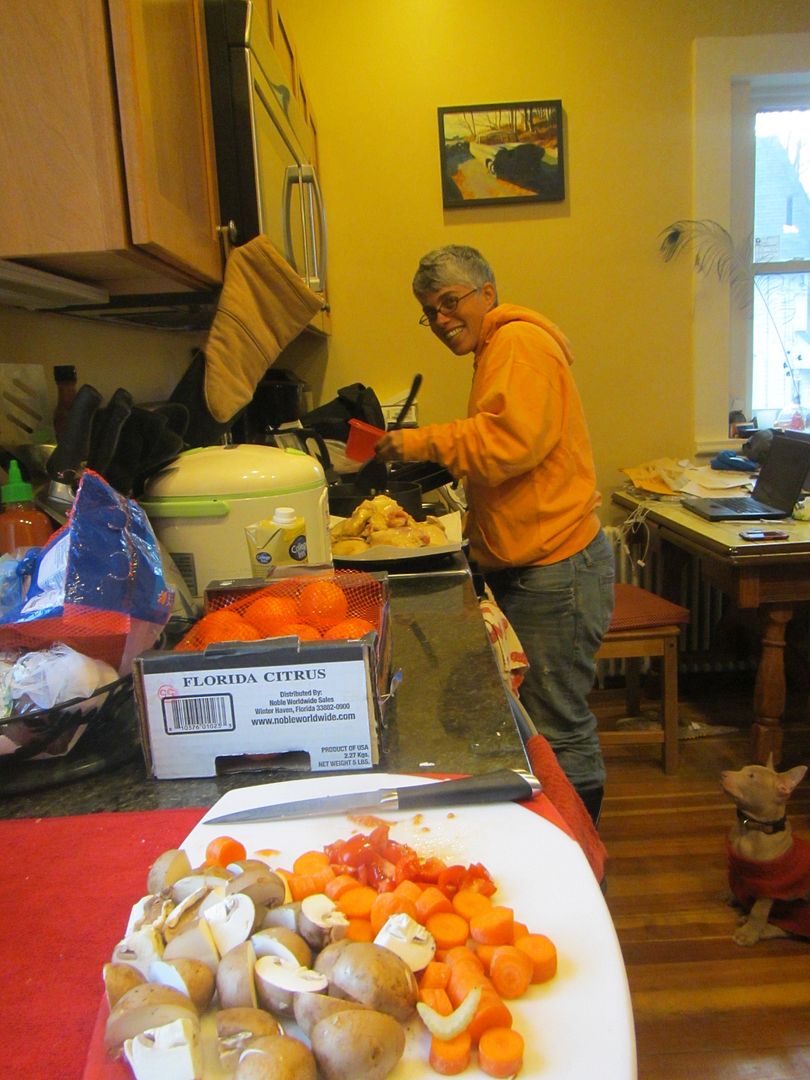 Beloved Wife making delicious chicken meal from her mom's recipe. Note attentive audience.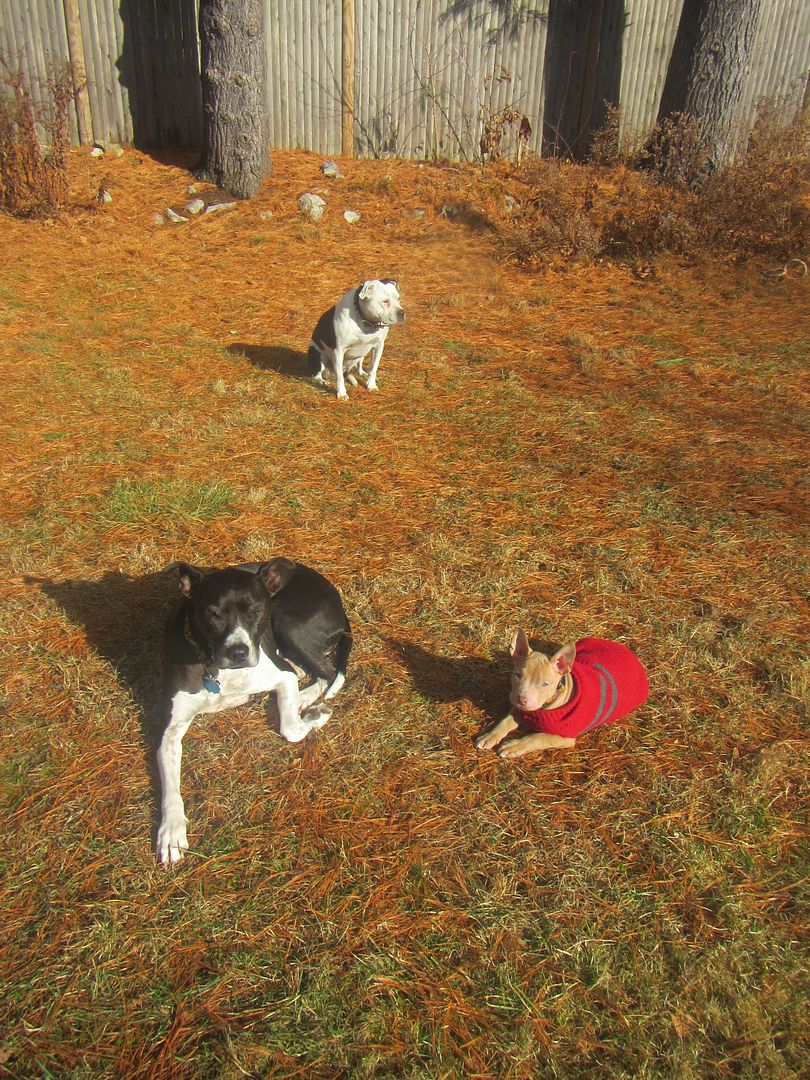 Gouda aspires to be a cool dude like Charlie. Maggie is vigilant for things to bark about.
Current Music:

John Lennon - Working Class Hero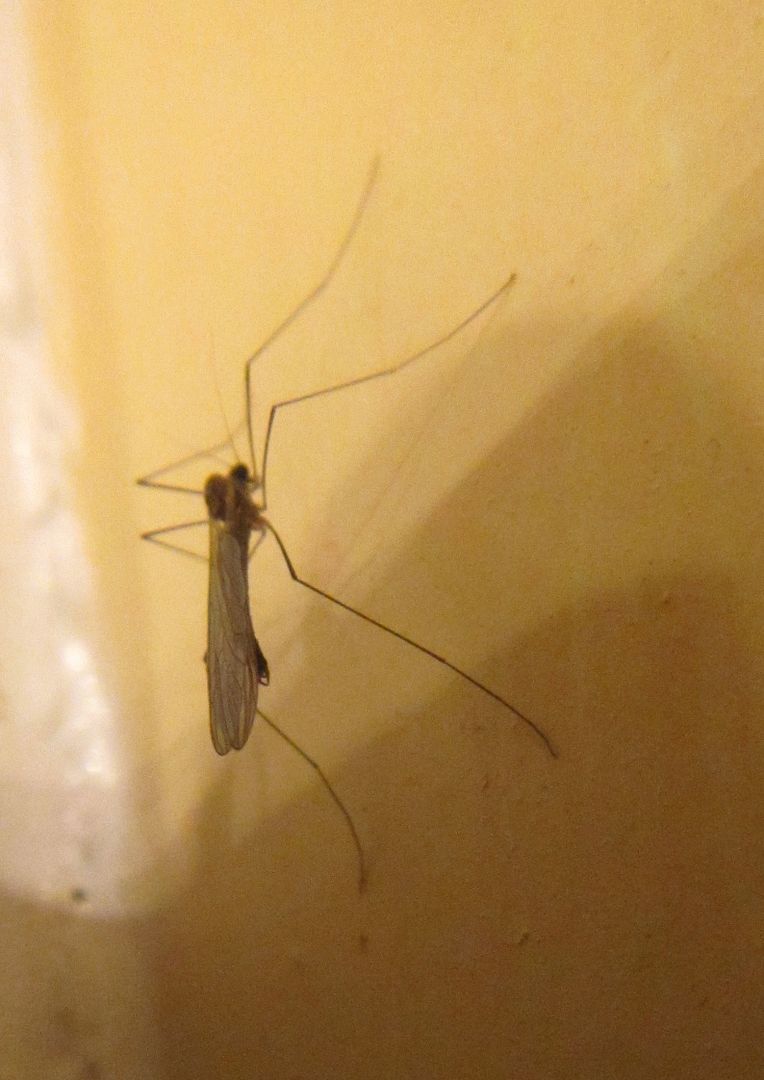 A small delicate fly, about the size and shape of a mosquito, drifts in from the porch door into the kitchen. I stifle the impulse to swat it--it's a reflex, an unconscious motion that many of us succumb to, to smash a flying insect. But mosquitoes are so rare in December in Boston that if I saw one it would be better to catch it and identify it for novelty's sake if nothing else.
You can see by the way this fly stands on the wall, all six legs down, that it is not a mosquito. Most mosquitoes land head down, back end up, with the last two legs off the surface--all the better to take a quick drink of you. To that point look at the fly's head: no proboscis.
This harmless visitor is a
winter crane fly
Trichocera
sp. It is active in the warmer parts of the colder months, an adaptation that allows it to avoid predators. Their larvae are little white maggots that chew their way through compost and manure and wet vegetation, benefitting from habitat concentrated around humans such as leaf piles, rodent burrows, and even stored root vegetables.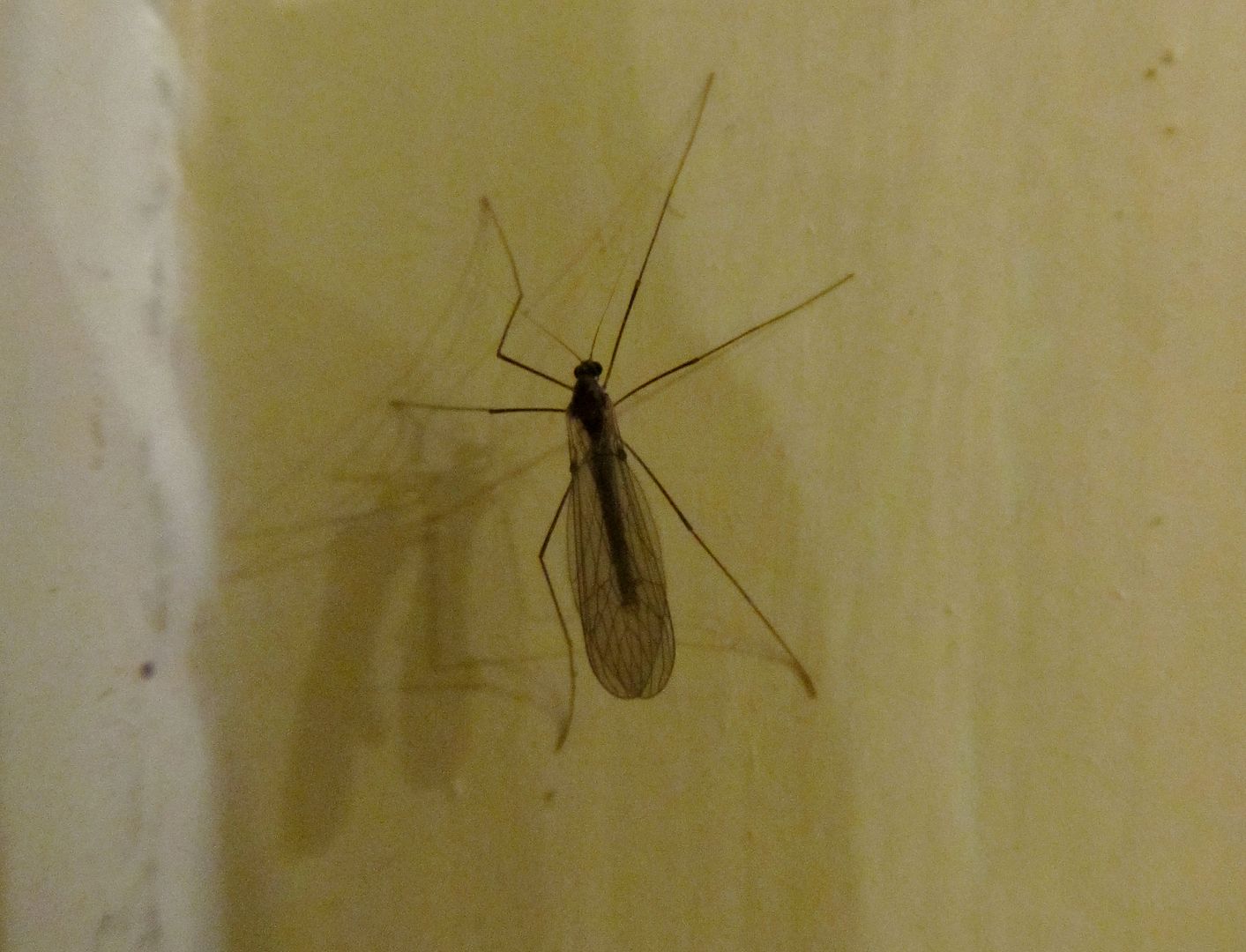 One of my favorite things about crane flies is how their halteres are big enough and exposed enough to be visible to the naked eye.
Current Music:

Cop Shoot Cop - Last Legs
Current Music:

Girl Talk - In Step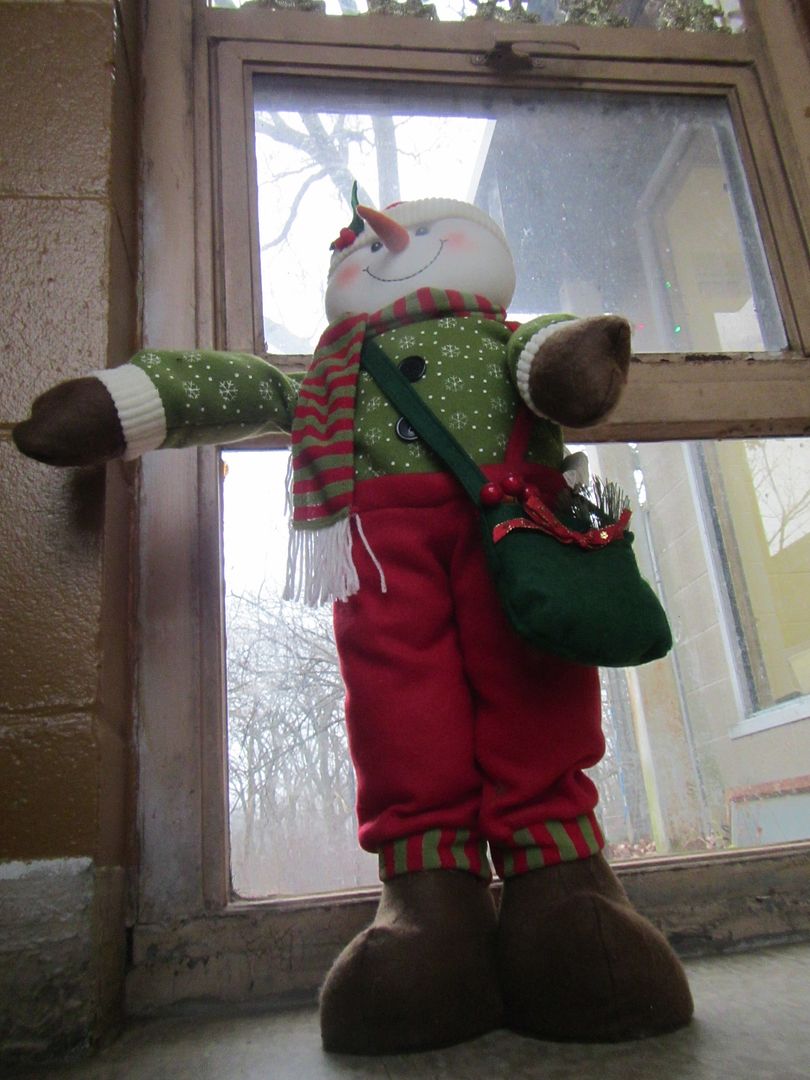 IT BEGINS
Current Music:

The Darkest of the Hillside Thickets - Shoggoths Away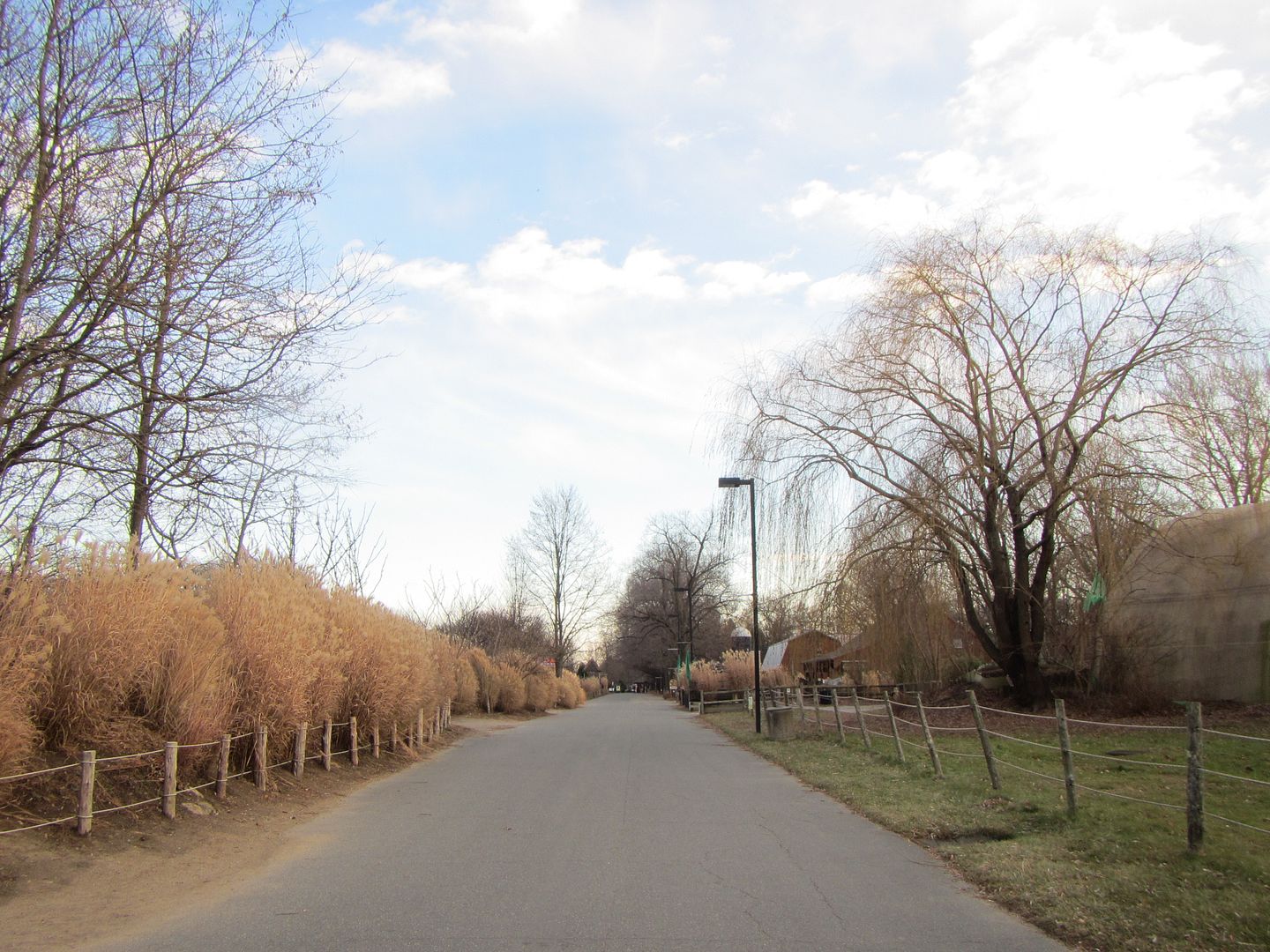 Franklin Park Zoo, December 4th, 2013.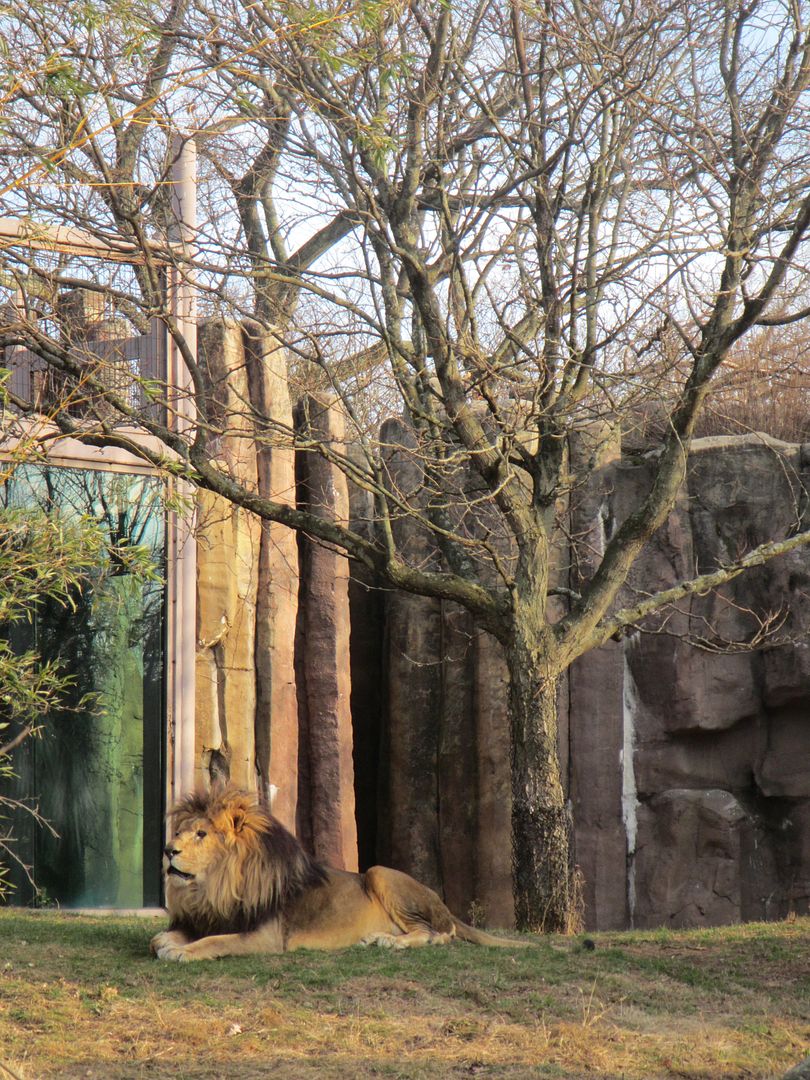 Current Music:

Black Rebel Motorcycle Club - Awake
Preparing peacock diets.
(
Read more...
Collapse
)
Current Music:

The Upper Crust - We're Finished With Finishing School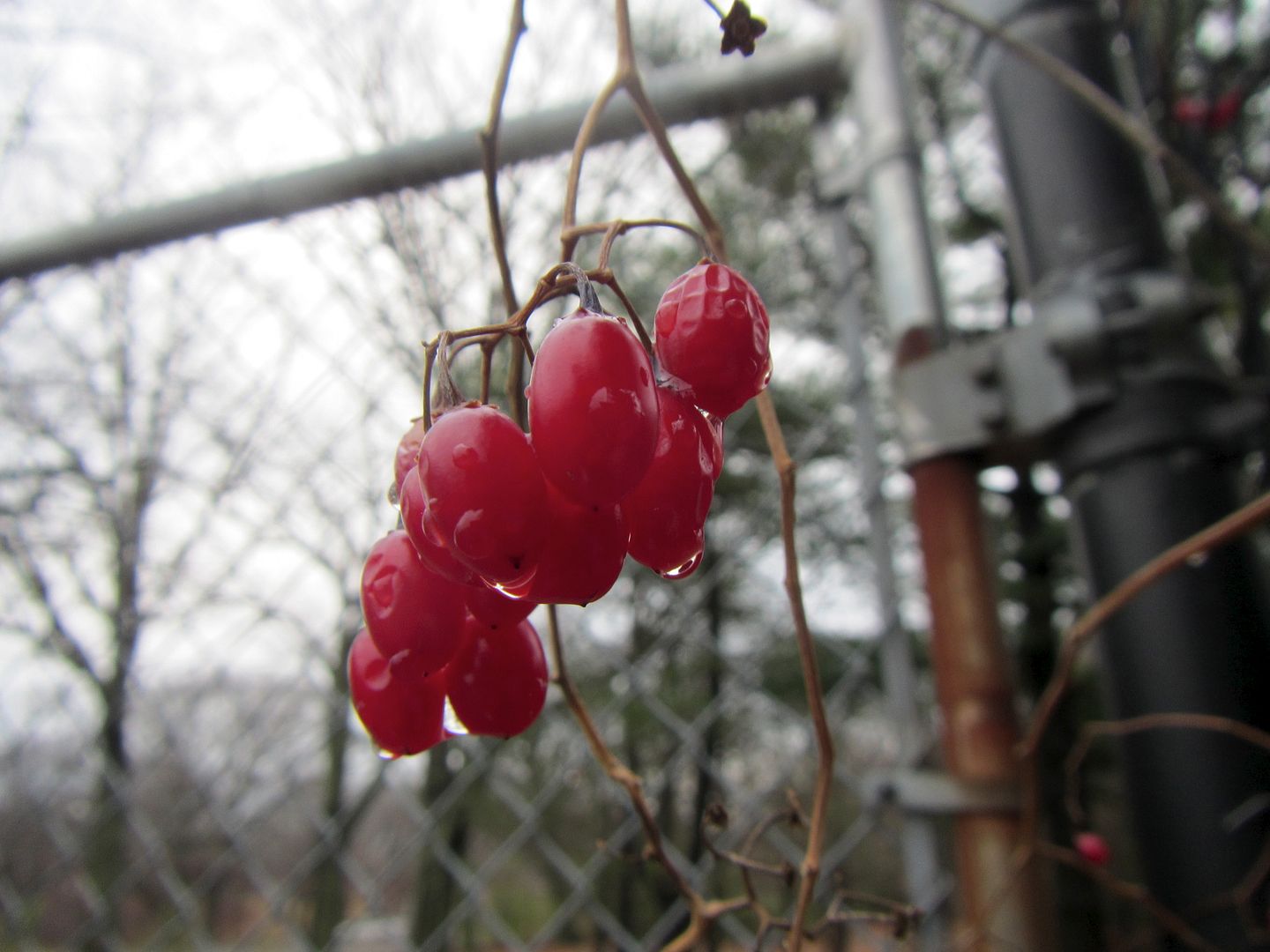 A non-native invasive species, but a source of color at the black chain-link gate. The fruit of the tomato relative bittersweet nightshade
Solanum dulcamara
.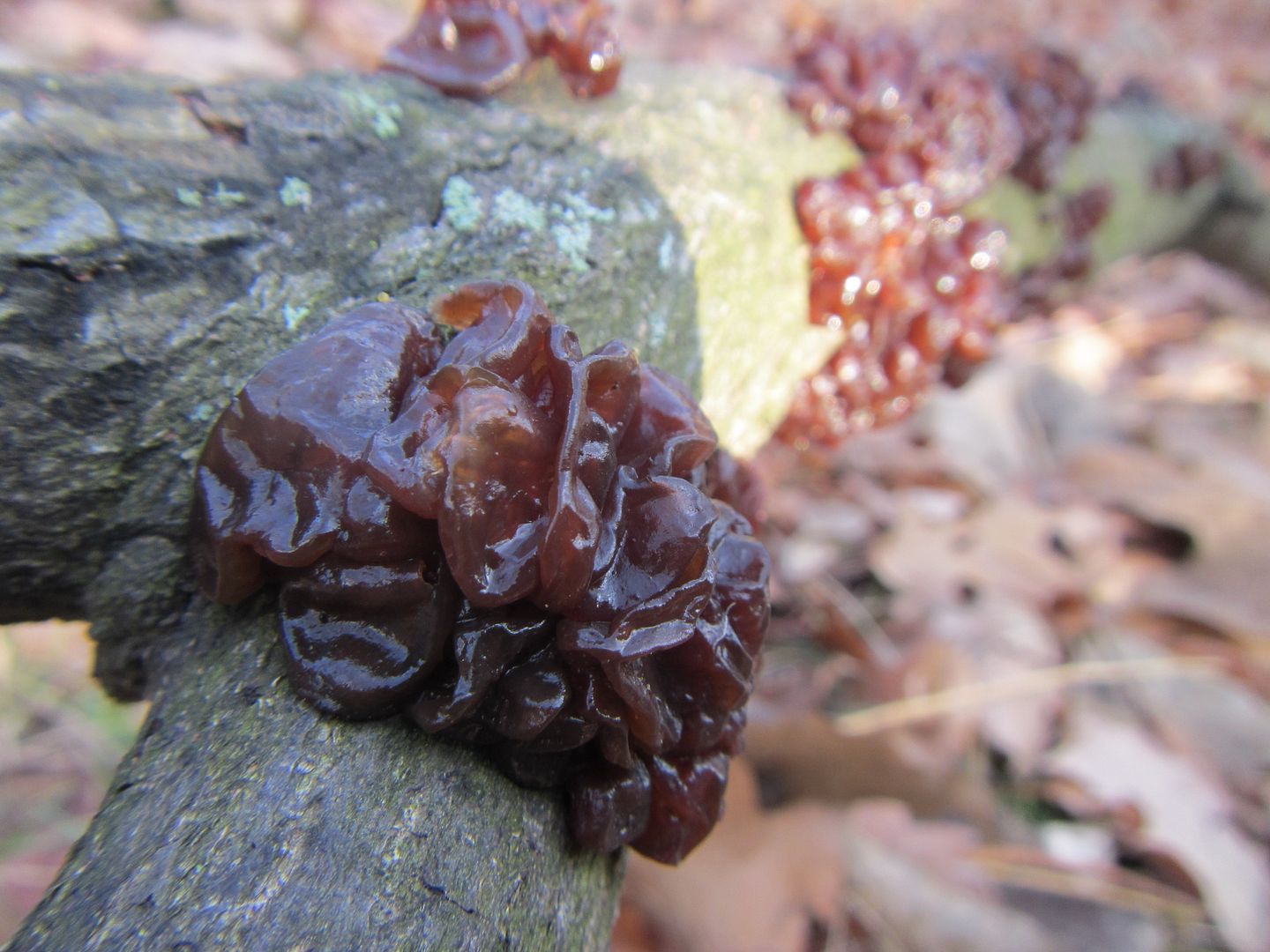 Just a few feet away, the fruit of the fungus
Exidia recisa
, having weakened the wood of an overhead branch, has fallen with its food to the ground. There is no accepted common name for this mushroom, but I like "winter jelly" or maybe "willow jelly" since it's one of the only mushrooms common in winter, and it mostly feeds on willow branches.
"Warm" meaning "above 32F."
Current Music:

Smashing Pumpkins - Mayonaise
Current Music:

Nirvana - You Know You're Right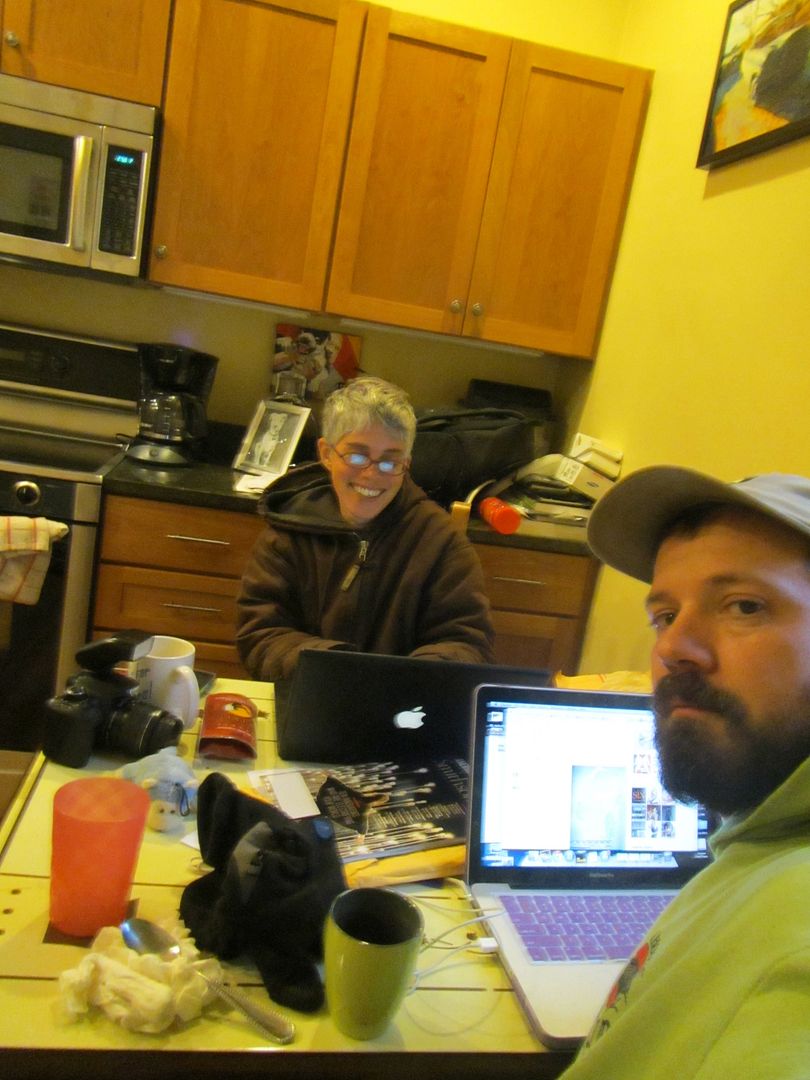 Current Music:

Celso Fonseca - Bom Sinal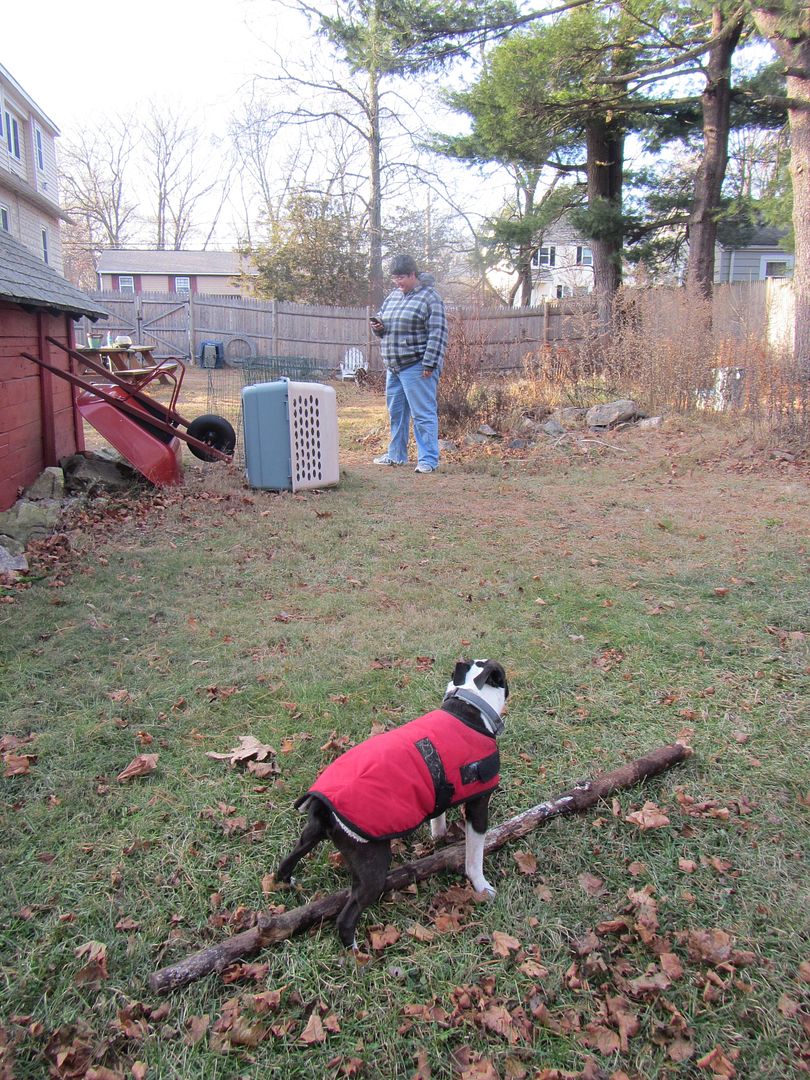 Alex and Jim came over yesterday afternoon! They were going to come over today too but the roads were super slippery and icy and we didn't want them to dump their car in the dry retaining pond like we saw someone else do. You can see that Jim is helping me sort firewood, by taking pieces small enough for him to lift and running around with them and demanding I throw them.
Some of the firewood had creatures among it. I'm not certain if these little worms (1cm long) are annelids or nematodes.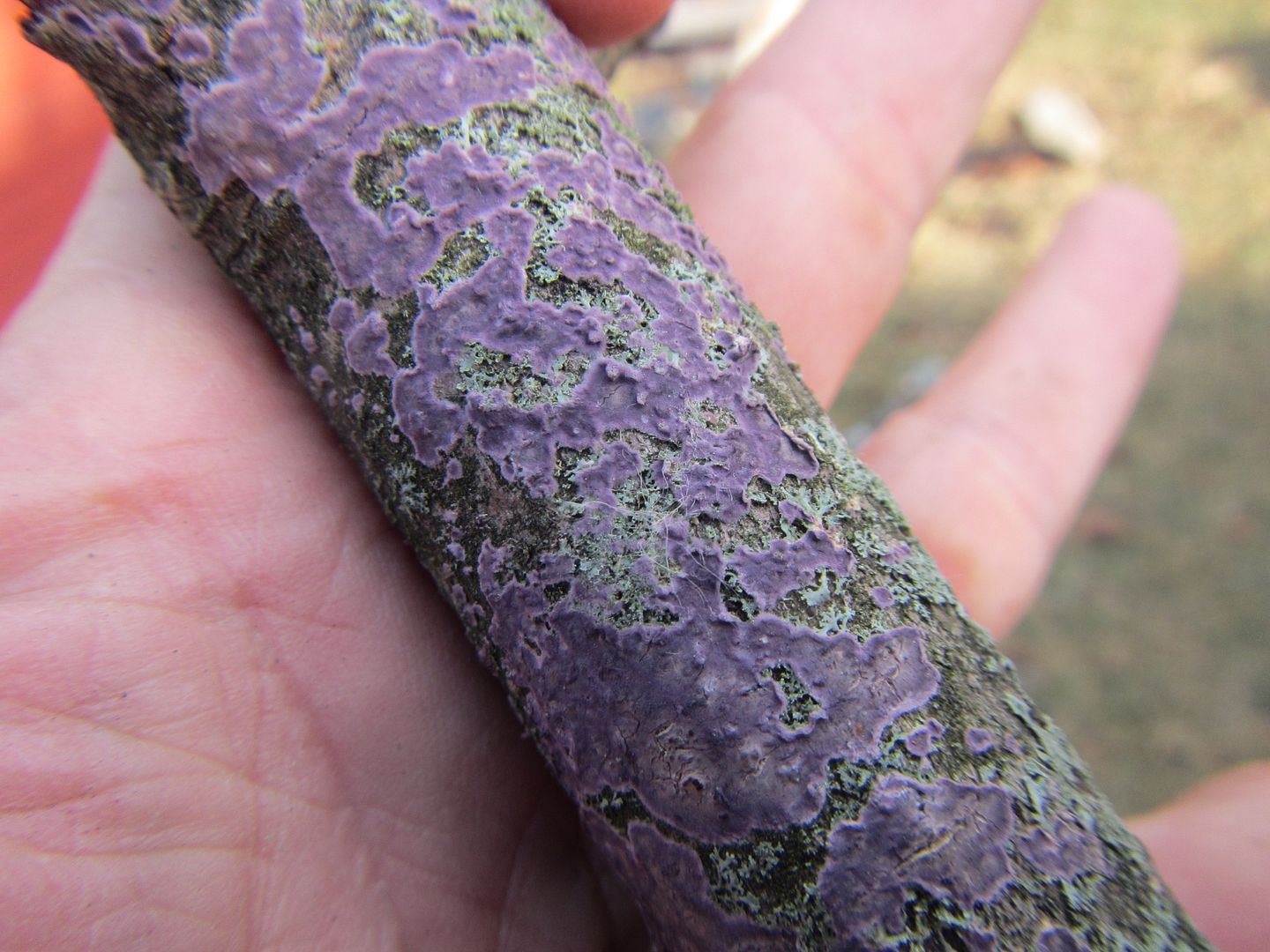 This purple crust fungus seems easy enough to identify, but there are at least 4 scientific names for it in current contention! My favorite is
Hjortstamia crassa
.
Current Music:

Big Boi - Shutterbugg