Current Music:

Liz Phair - 6'1"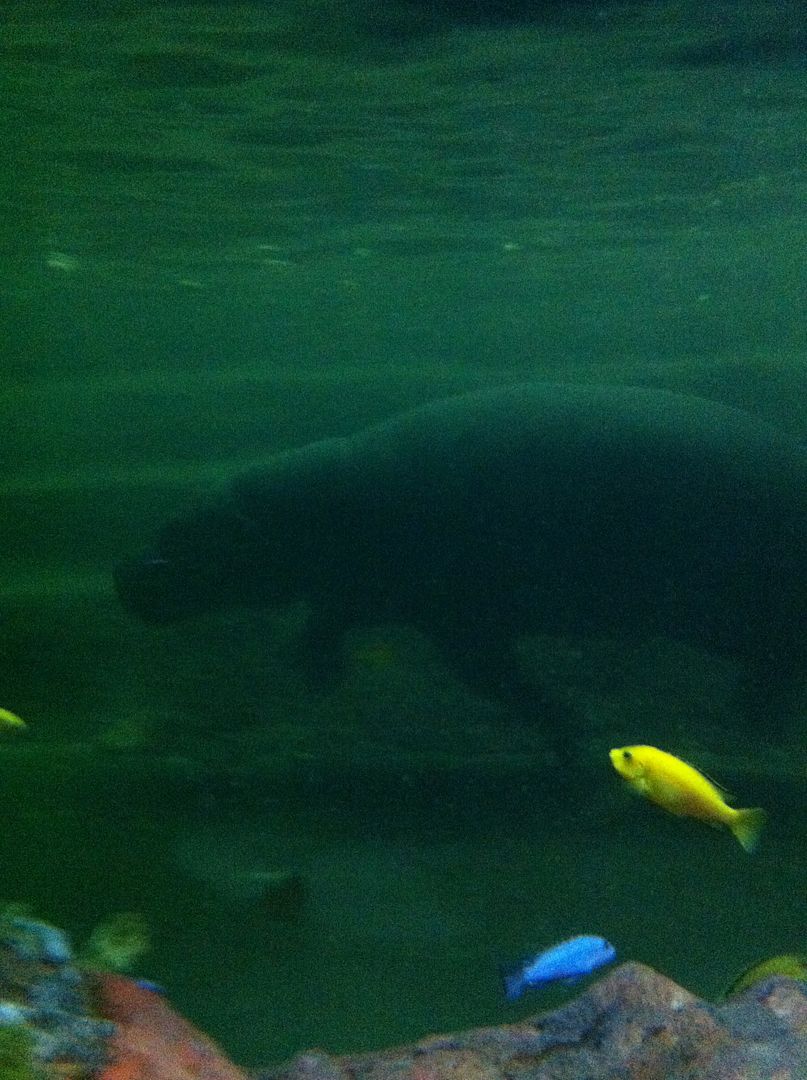 Here's our male pygmy hippo, Inocencio, swimming by the Hippo Theater window. FYI the last few pics were originally posted on instagram. If you're interested, I'm @urbpan there too.
Current Music:

Arcturus - Reflections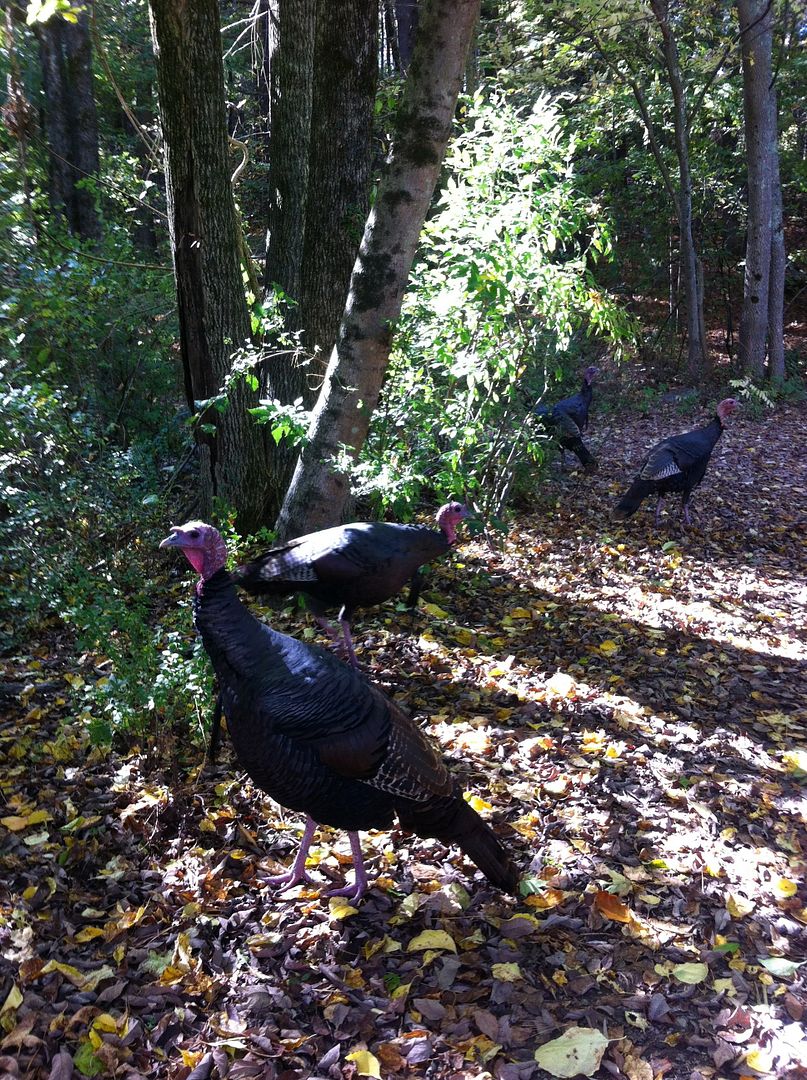 When I was scouting out Drumlin Farm on Sunday morning, checking for mushroom hot spots, I came across this troop of giant birds. They were not very afraid of me. I held still, two of them walked right by me while the others cut through the woods to avoid me.
Current Music:

Tribe - Outside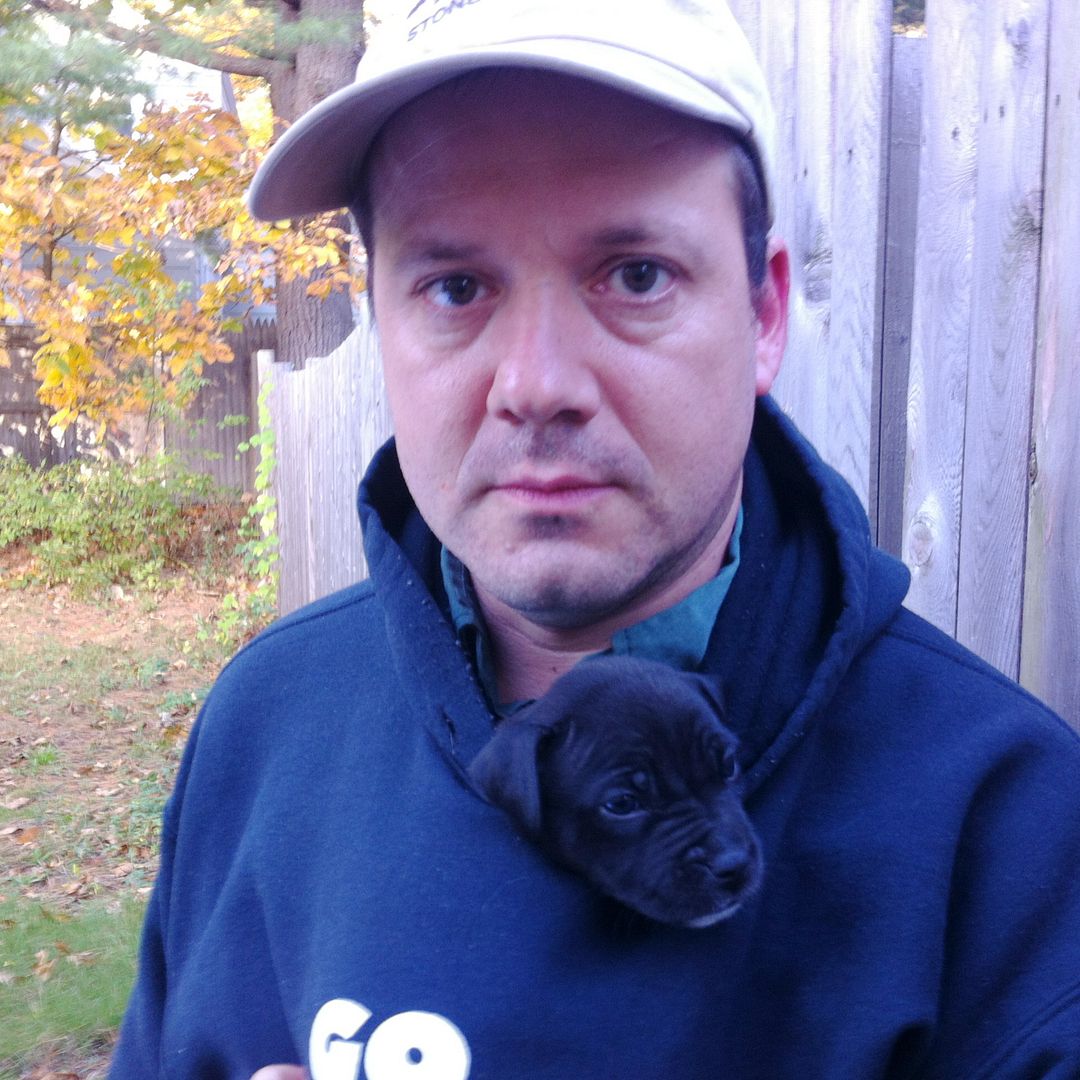 A two headed monster.
Current Music:

Nirvana - About a Girl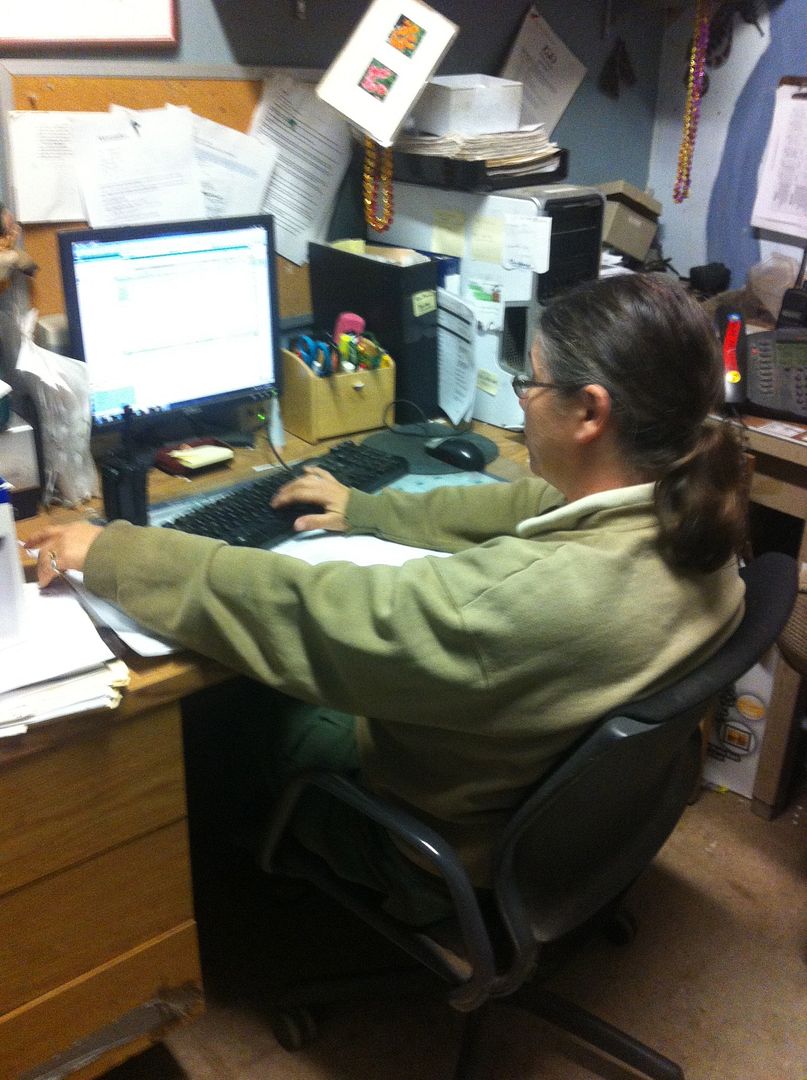 Assistant Curator at work.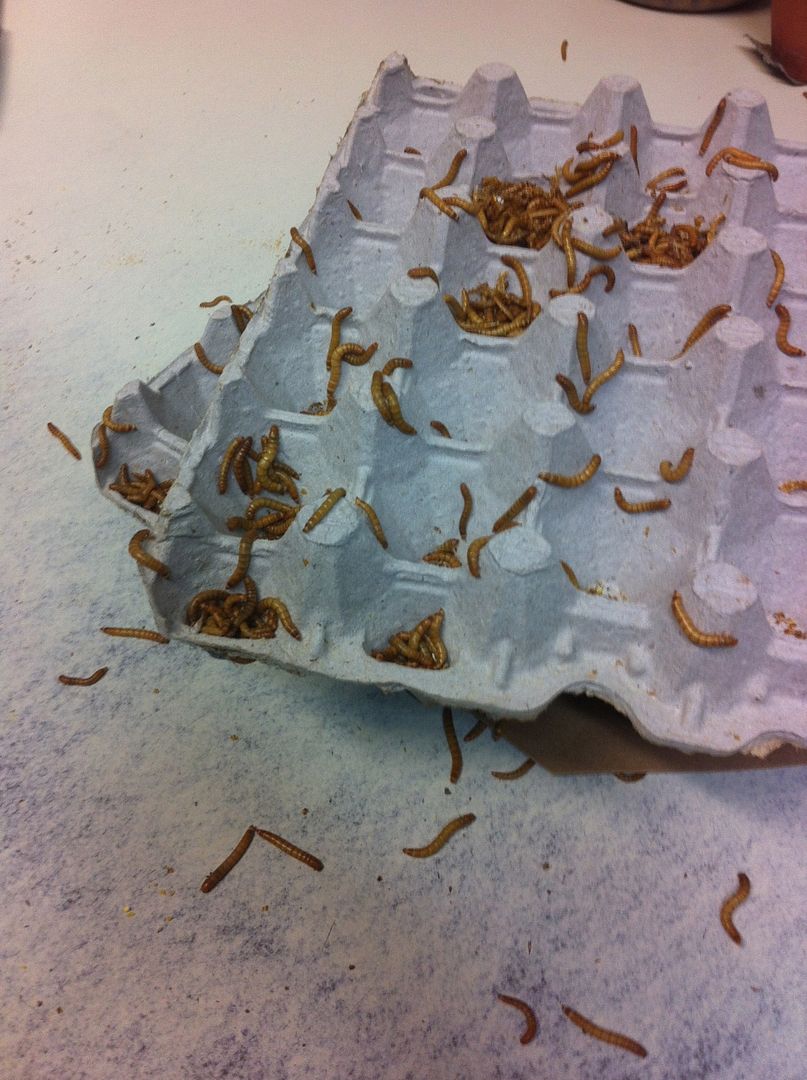 In the next room, mealworms begin to wander.
Current Music:

Baroness - Take My Bones Away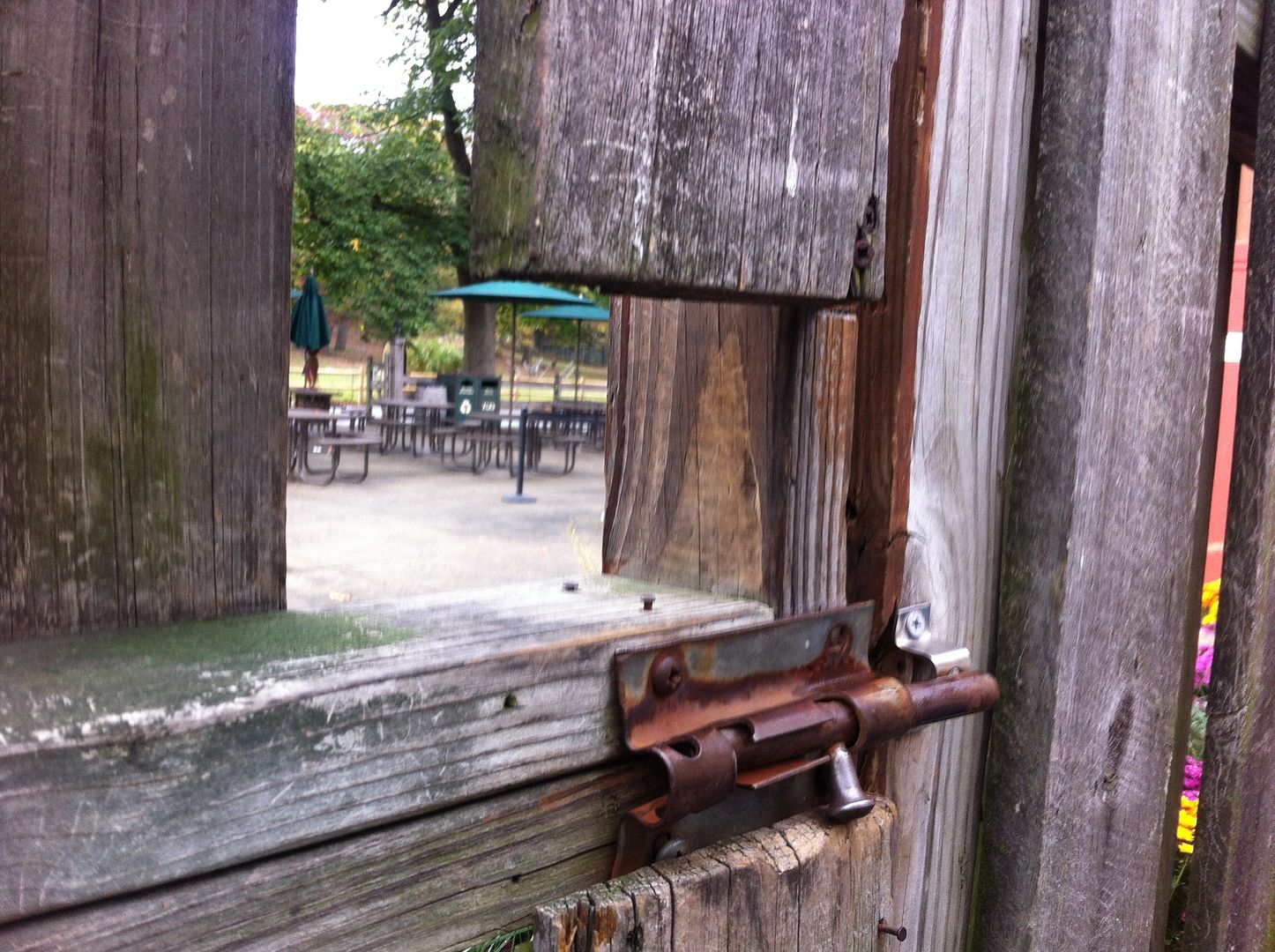 The view of the FP zoo restaurant from behind the door to the dumpsters.
Ugly cell phone photo of a
striped garden caterpillar
on the hospital garage door. The half inch mesh (and the 15 squares to the inch screen) nicely measures this larva out to 1.63333333333333 inches long.
Current Music:

Baroness - Yellow Theme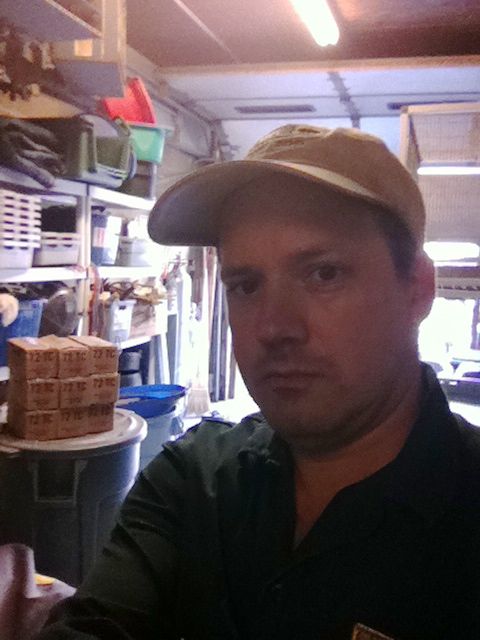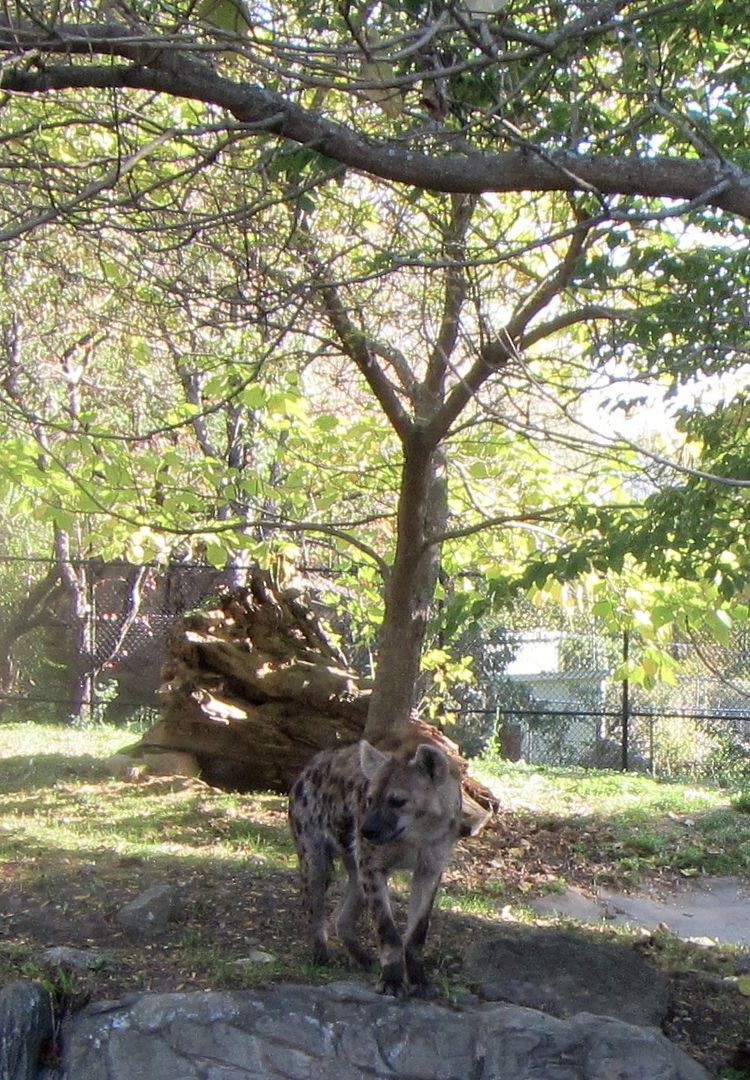 Our Hyenas went out on exhibit for the first time!
Current Music:

The Black Keys - Howlin' For You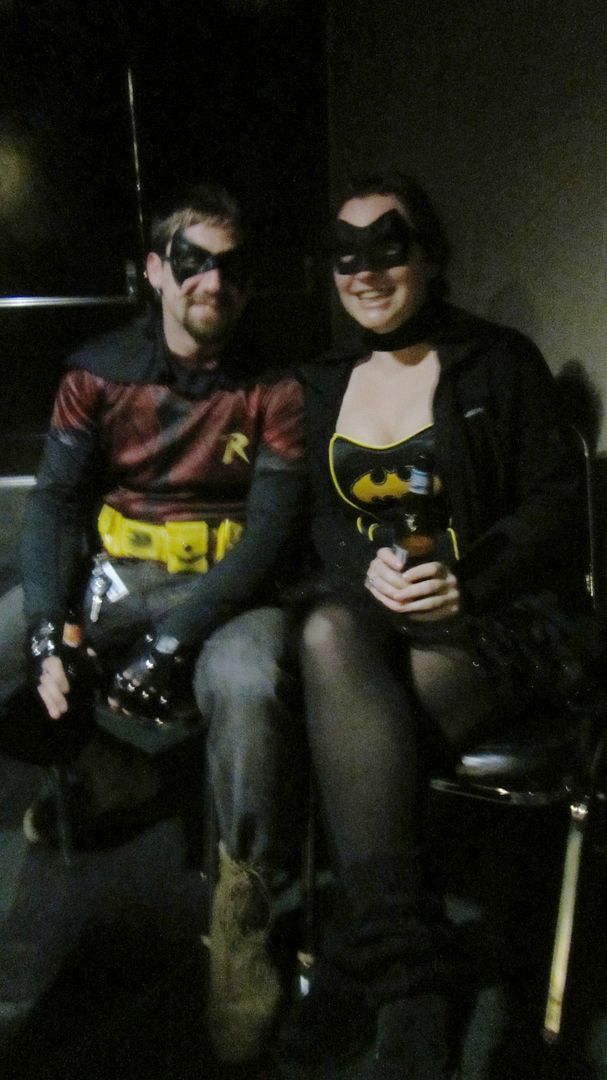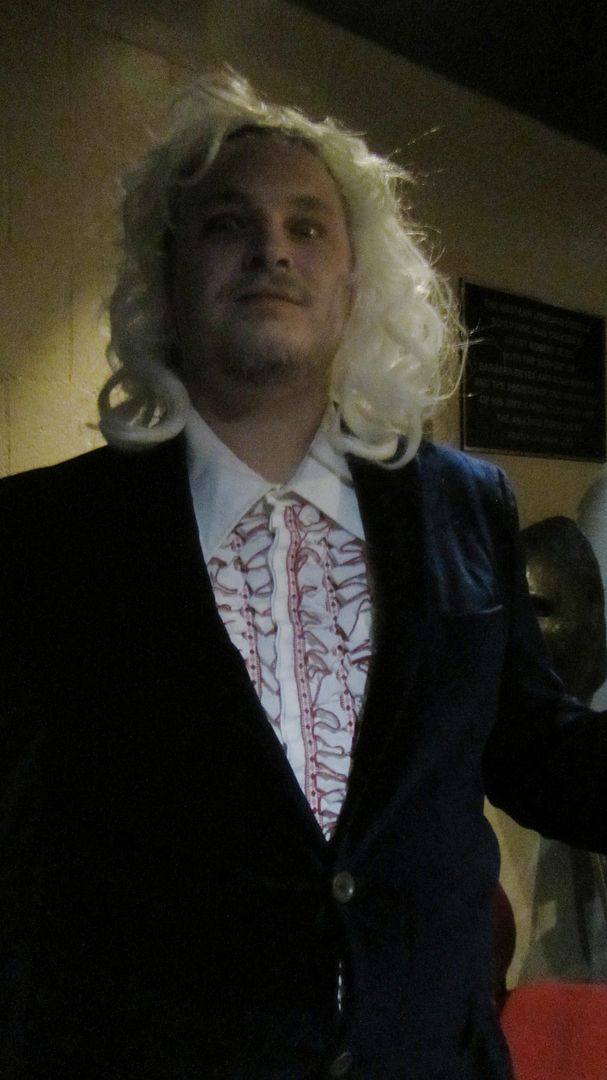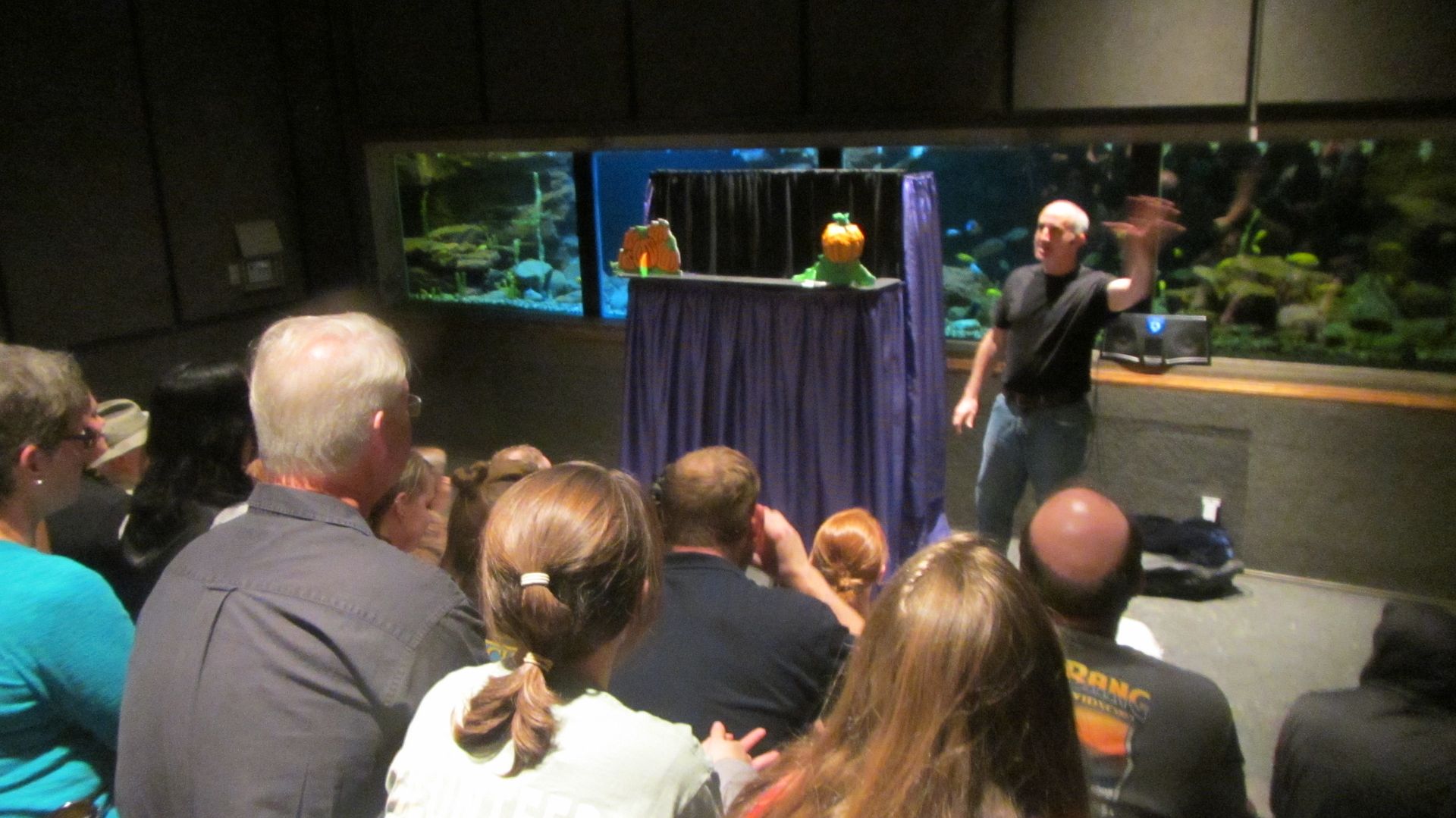 The big entertainment for the night was a show from Puppetmaster Jake!
Sunday was a busy day: the mushroom walk in the morning, and a zoo event in the night. The zoo event was Moth Ball, a fundraiser for our AAZK chapter. This year, like many others, it was a costume party. Since I spent the evening running around organizing stuff, I have very few photos. I was dressed as a female Starfleet officer. I promise to share a photo of that as soon as someone shares one with me.
Current Music:

The Darkest of the Hillside Thickets - Operation Get the Hell Out of Here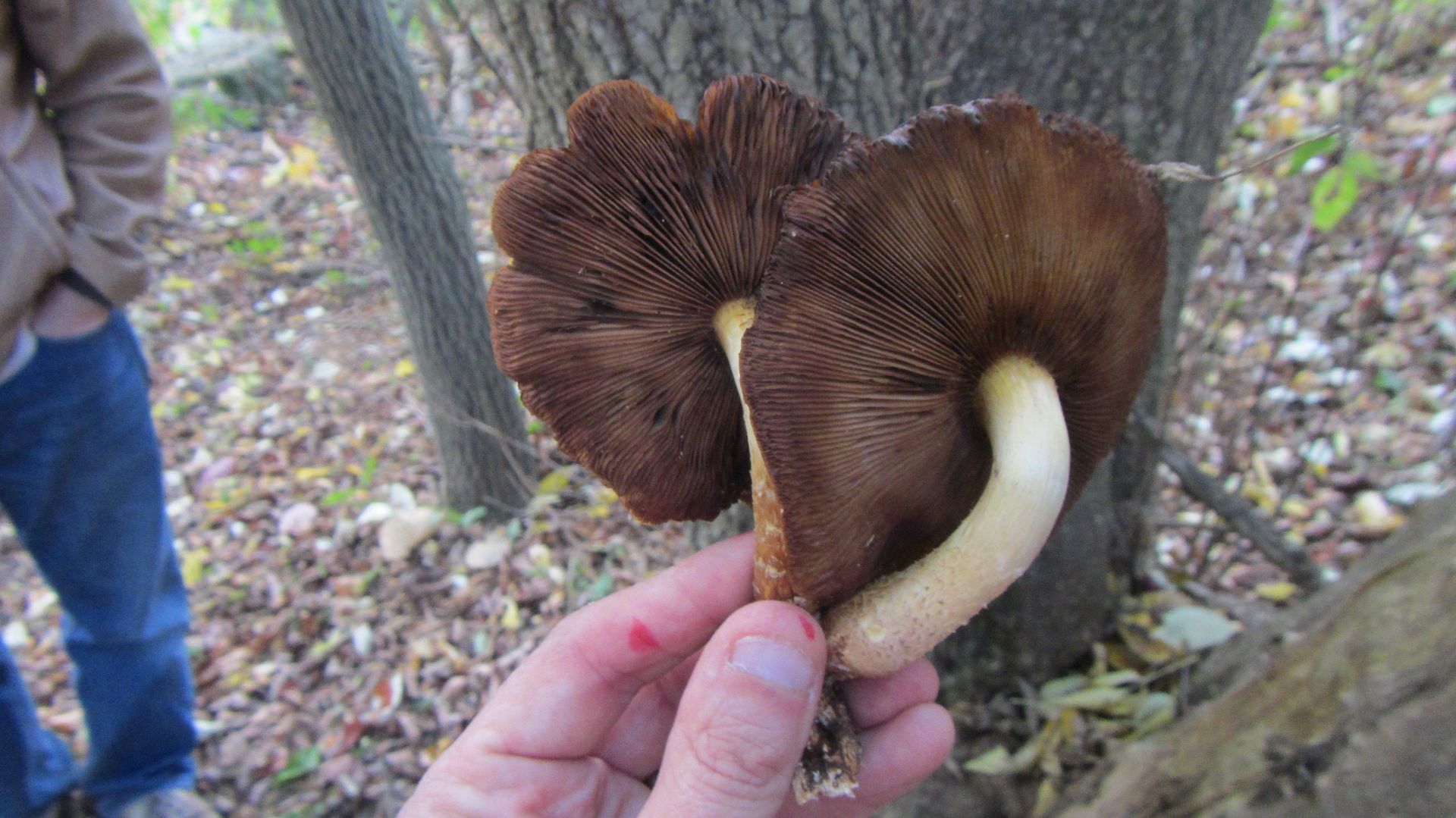 We saw lots of mushrooms but I only brought home three photos. This one's scaly yellowish tops (not pictured), crowded brown gills, and habitat (growing from a dead hardwood) suggest
Gymnopilus
sp., but the lack of a distinct ring on the stem says otherwise. File as unknown.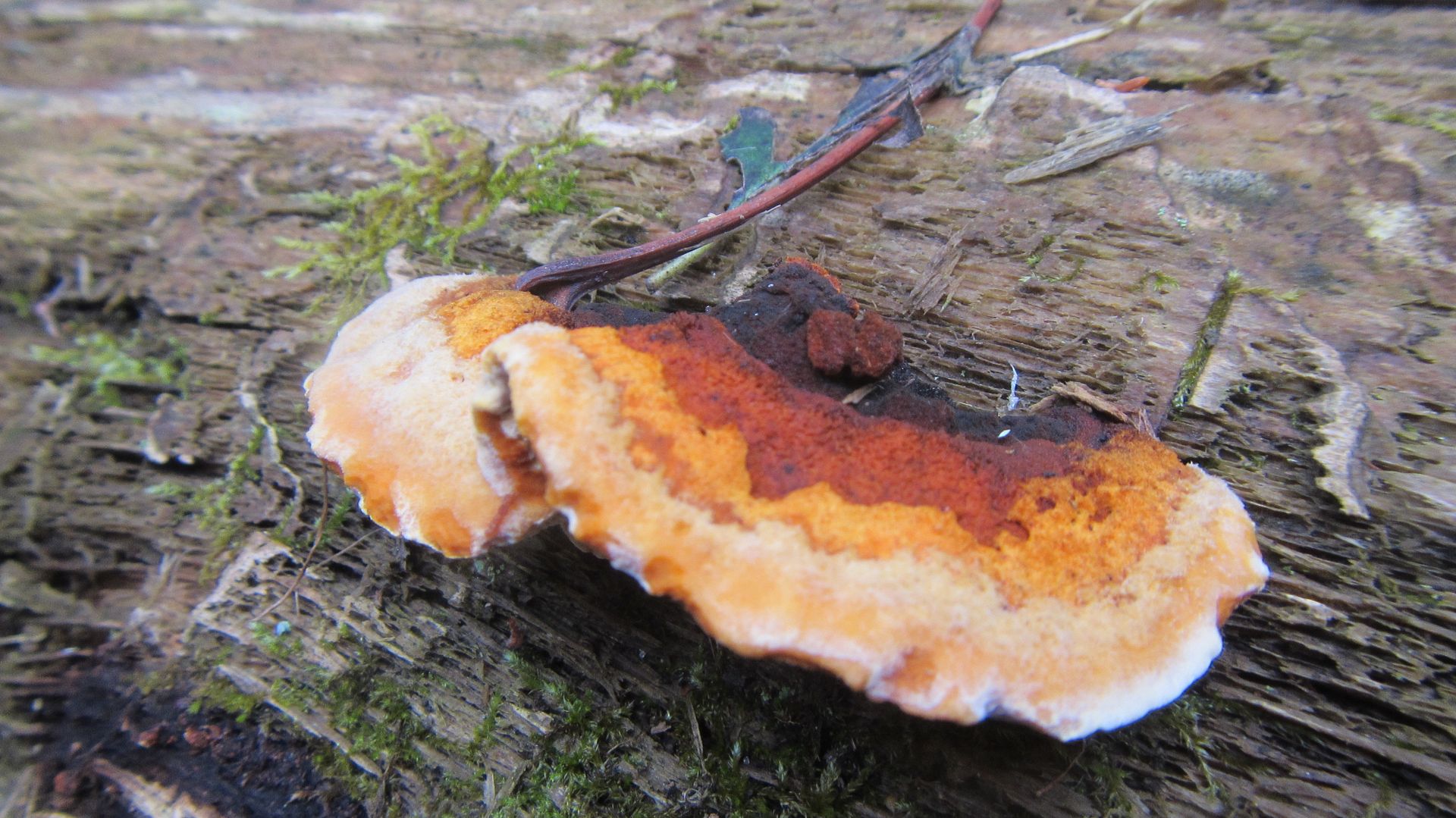 Colors look like
Ganoderma lucidum
complex, but matte finish texture is all wrong. File as unknown polypore.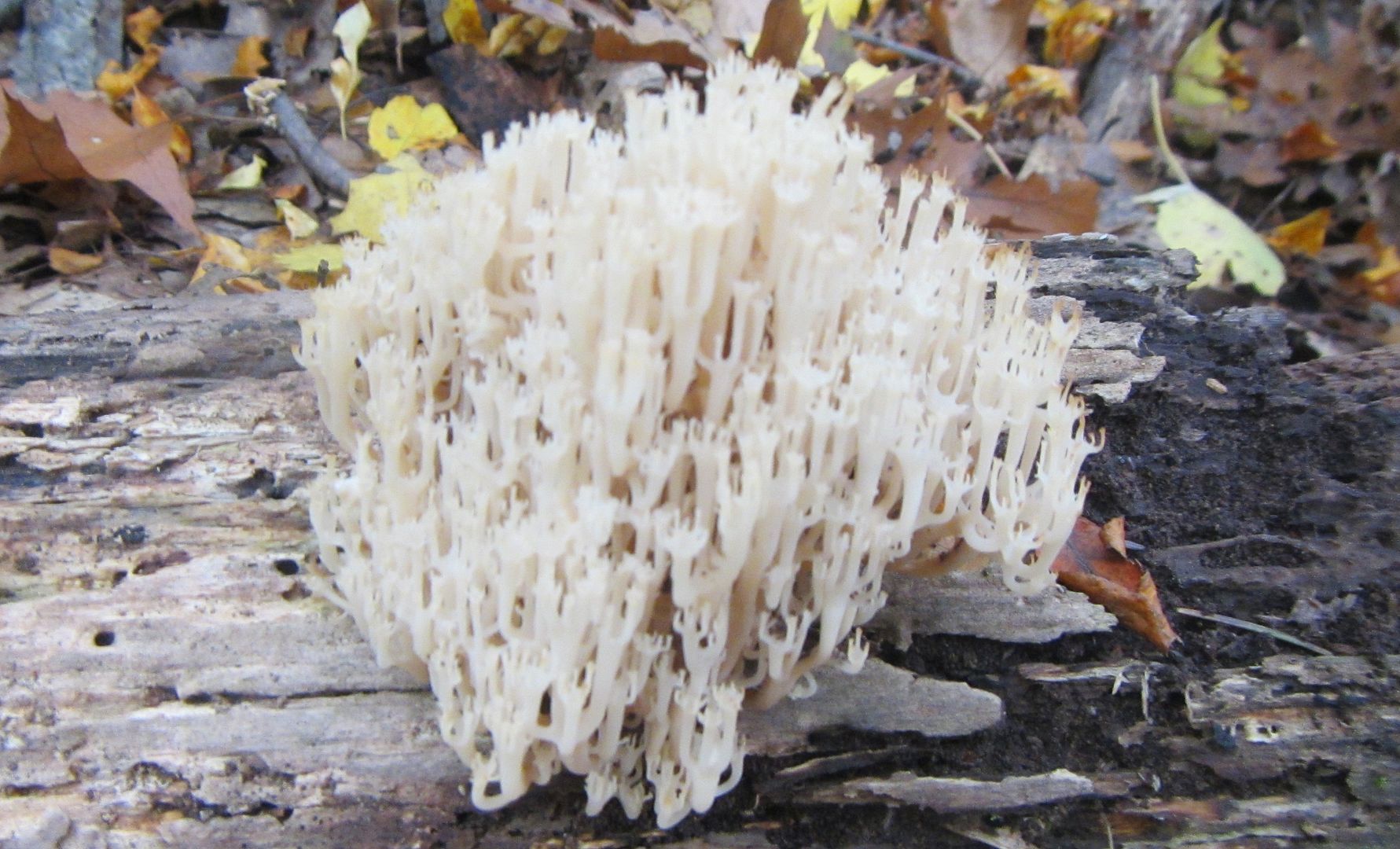 Coral mushrooms need microscopy to positively identify. Color, habitat (growing from deadwood), and degree of branching strongly suggest
Artomyces pyxidatus
.
We found a group of blewits, too--but instead of the expected purple they were a faintly pink buff color. All other field markings including odor and spore print fit perfectly.
Current Music:

Pelican - Glimmer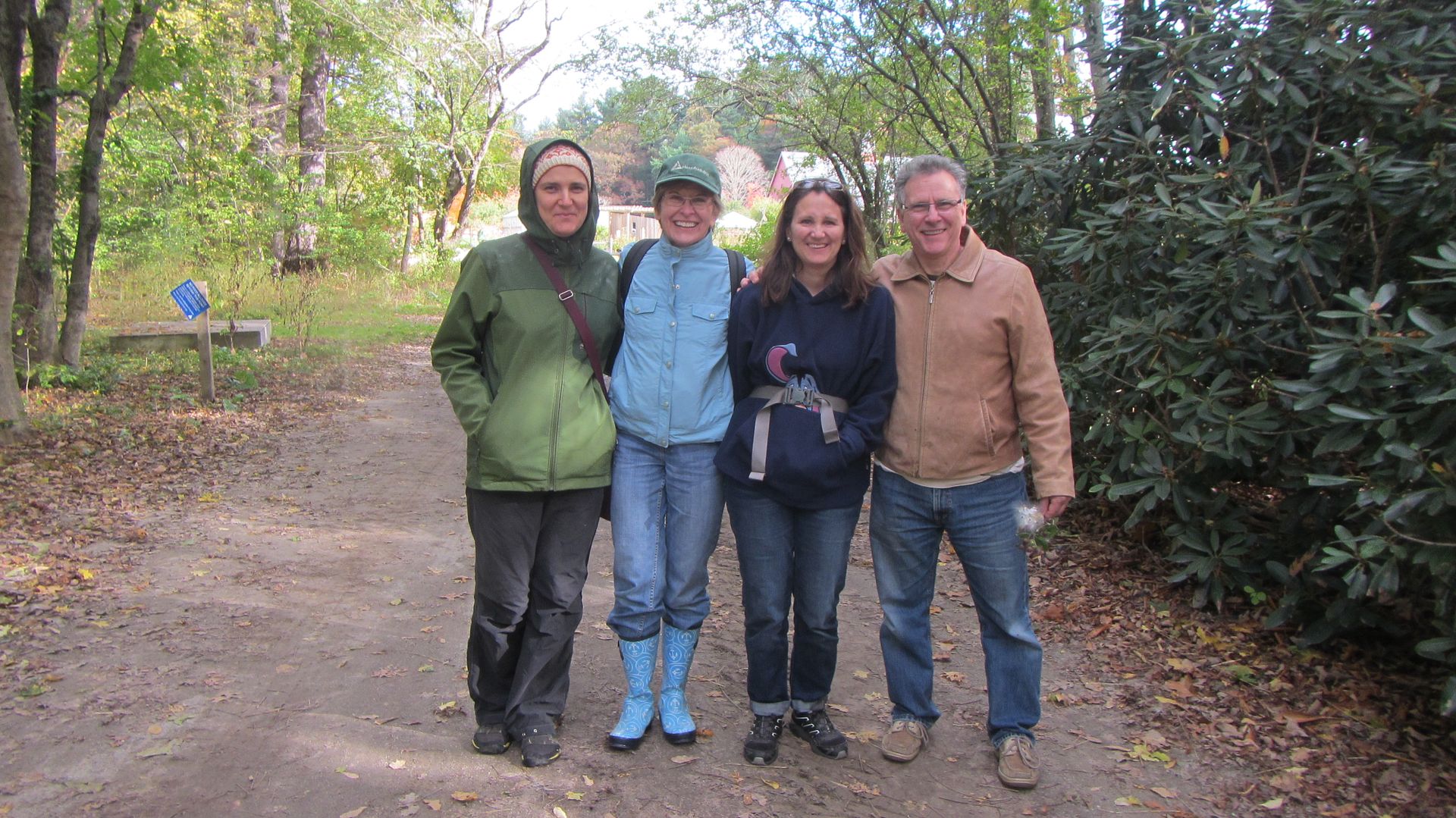 Here's my four person mushroom class from this past weekend! I was surprised to have such a small group since this time of year is great for mushrooming, but small groups like this get to learn more. I like actually knowing their names and what their interested in, and staying together in one group rather than spread out so I have to repeat myself to the stragglers. Good, interested group!
Current Music:

Sir Douglas Quintet - Be Real