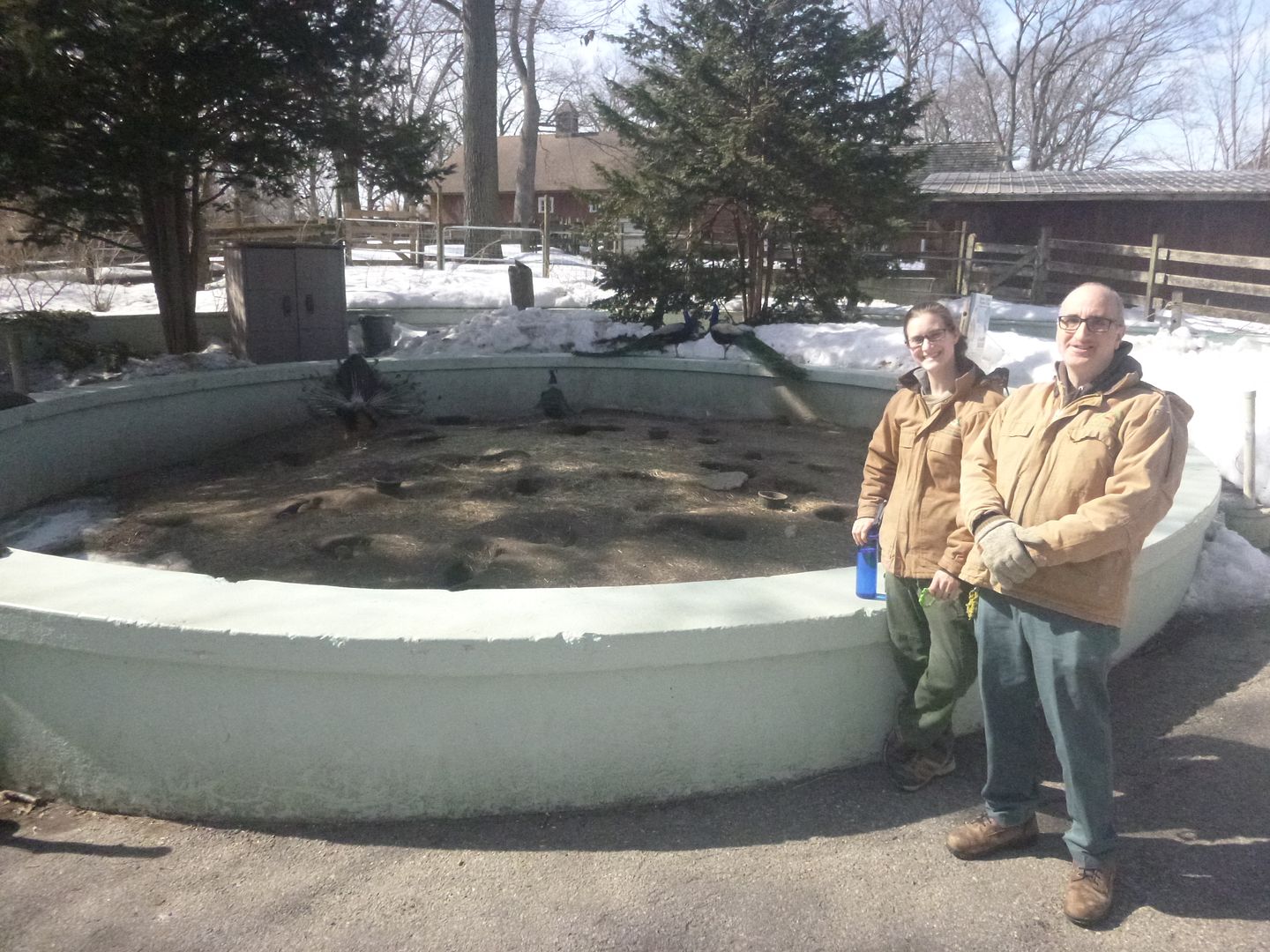 Bird's World zookeepers stand next to a Children's Zoo exhibit, the prairie dogs, which temporarily also contains their peacocks.
Current Music:

Baroness - Wailing Wintry Wind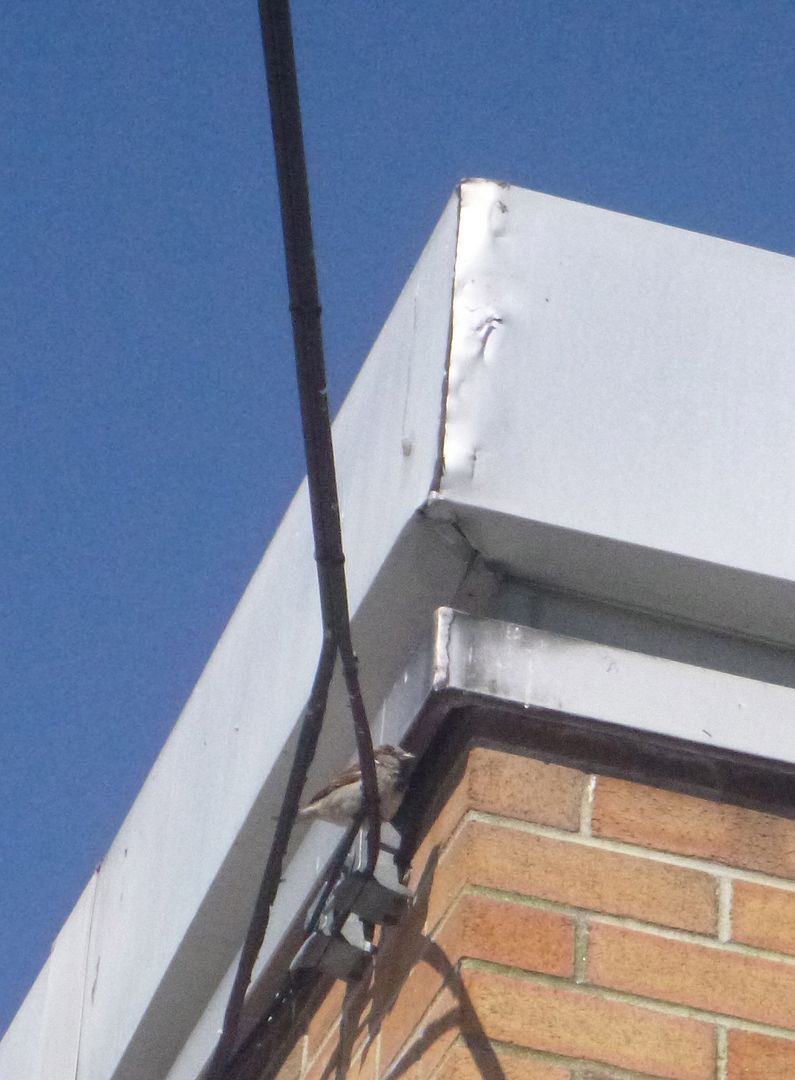 This male house sparrow
Passer domesticus
was busily engaged in building a nest and guarding his territory. Being a house sparrow, the territory was the corner of a building, and the nest was tucked into a hollow in the construction of the roof. These birds have been nesting alongside humans since just about the invention of western civilization 10,000 years ago in the fertile crescent. When Europeans colonized parts of the world untouched by this species, they made it their business to import them. As a result, the house sparrow is the most numerous and widespread songbird on the planet, often at the expense of native species. The only rival for this title is the European starling, whose lurid story will be told in a later post.
Current Music:

Garbage - Special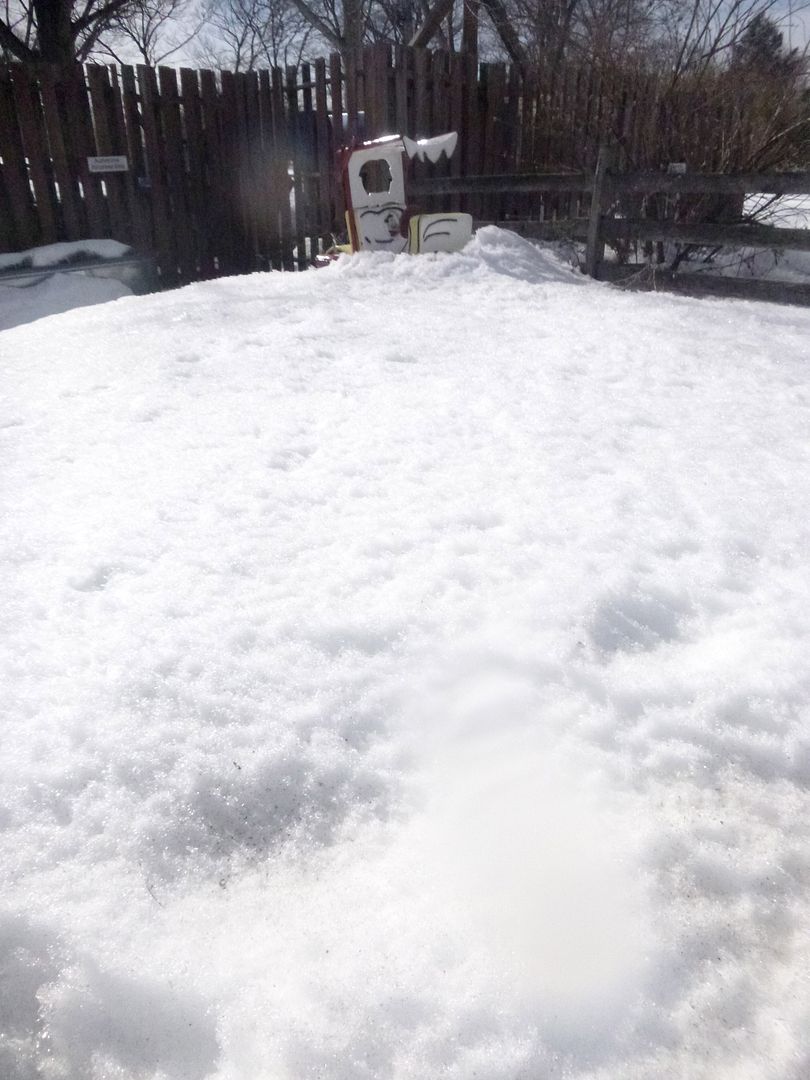 The Flintstones family vehicle, still up to the top of the doors in snow.
Current Music:

The Youngbloods - Sunlight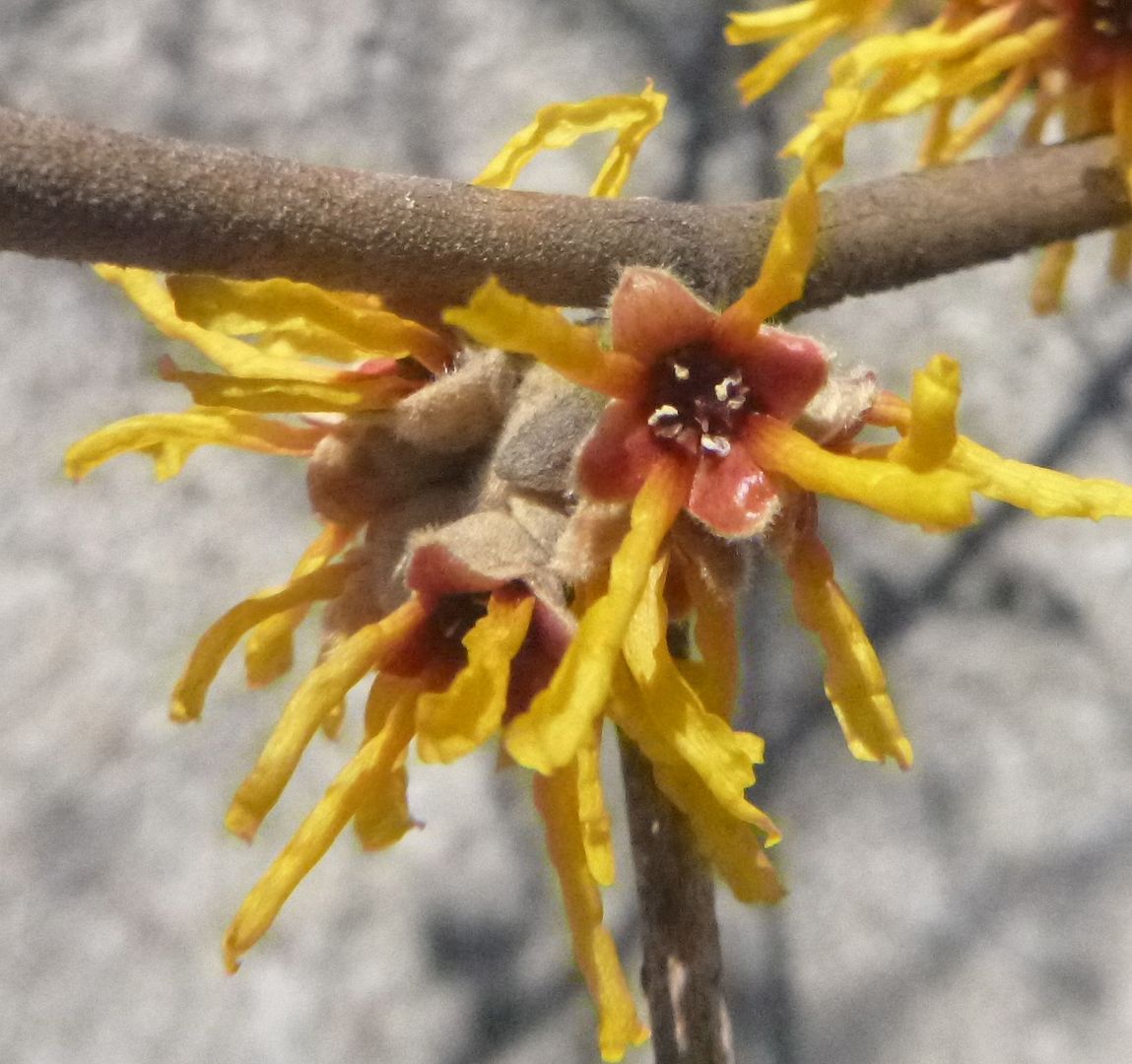 Signs of spring are scarce and buried, but you can always count on witch hazel.
Current Music:

The Beatles - No Reply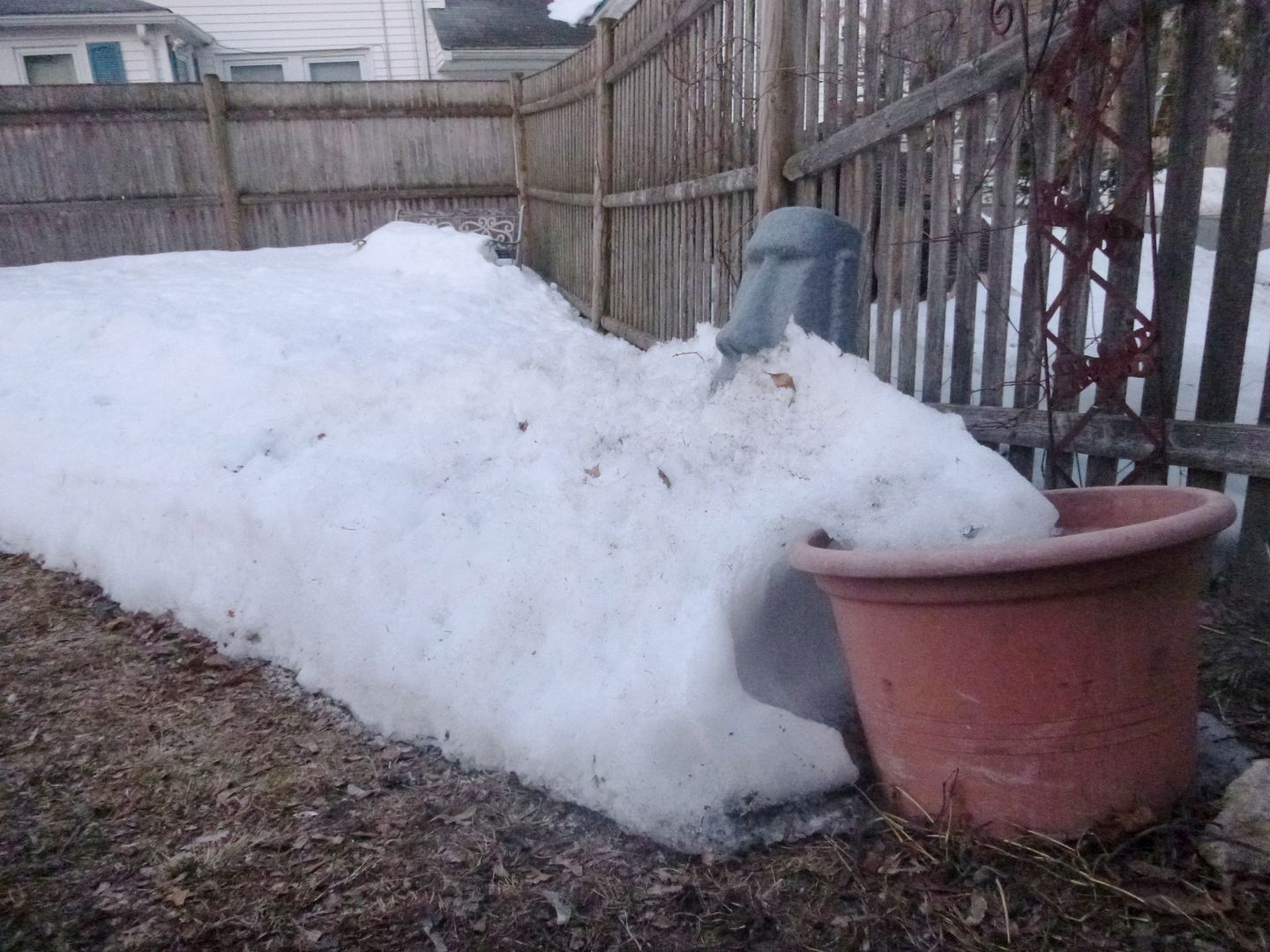 The moai emerges from the snow
Current Music:

Stereolab - Ticker Tape of the Unconscious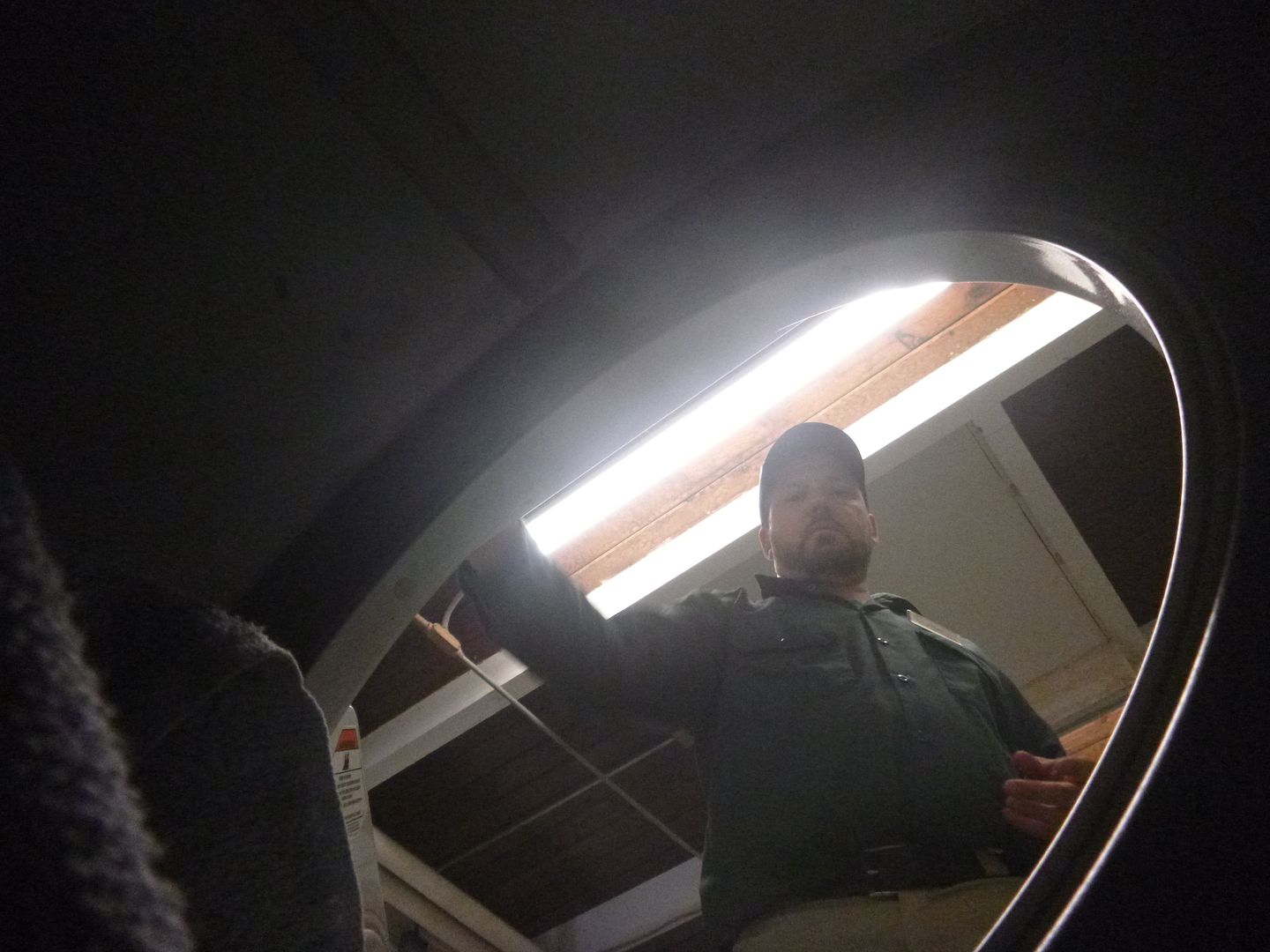 Current Music:

Soundgarden - Fresh Tendrils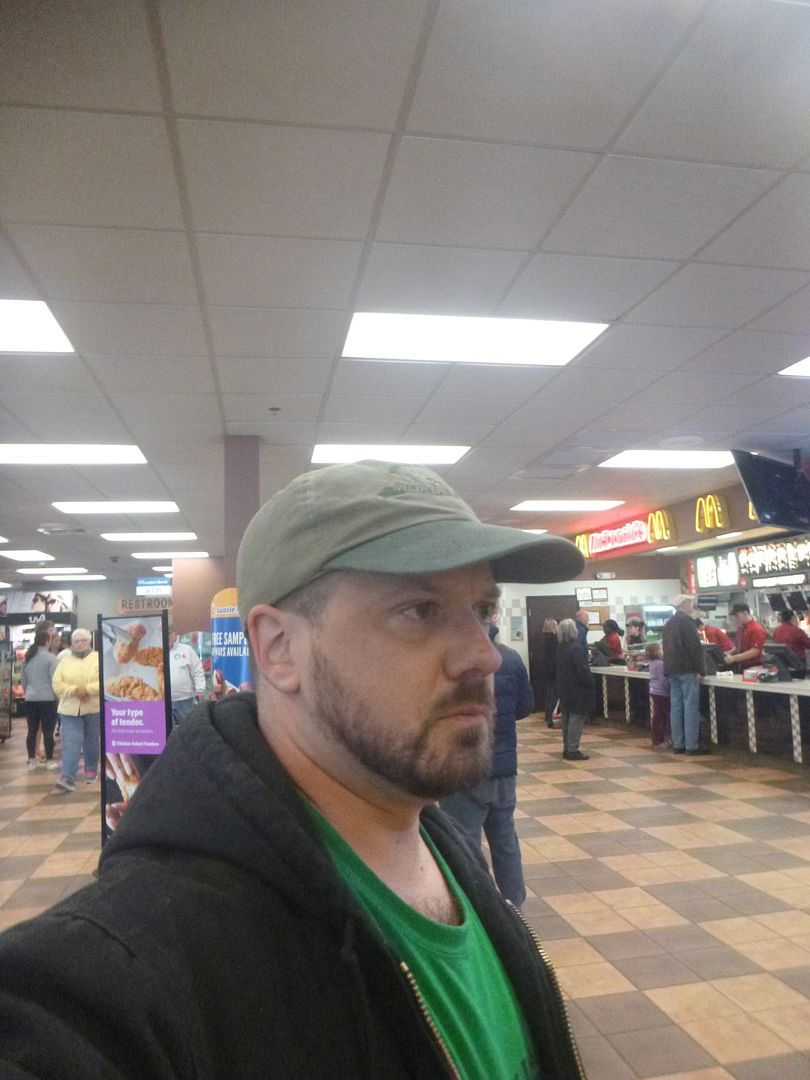 This is me at the Charleston rest area on the Mass Pike. I'm kind of hungry, but a busload of UNH track athletes arrived just before me, and are creating huge line-ups at all the restaurants.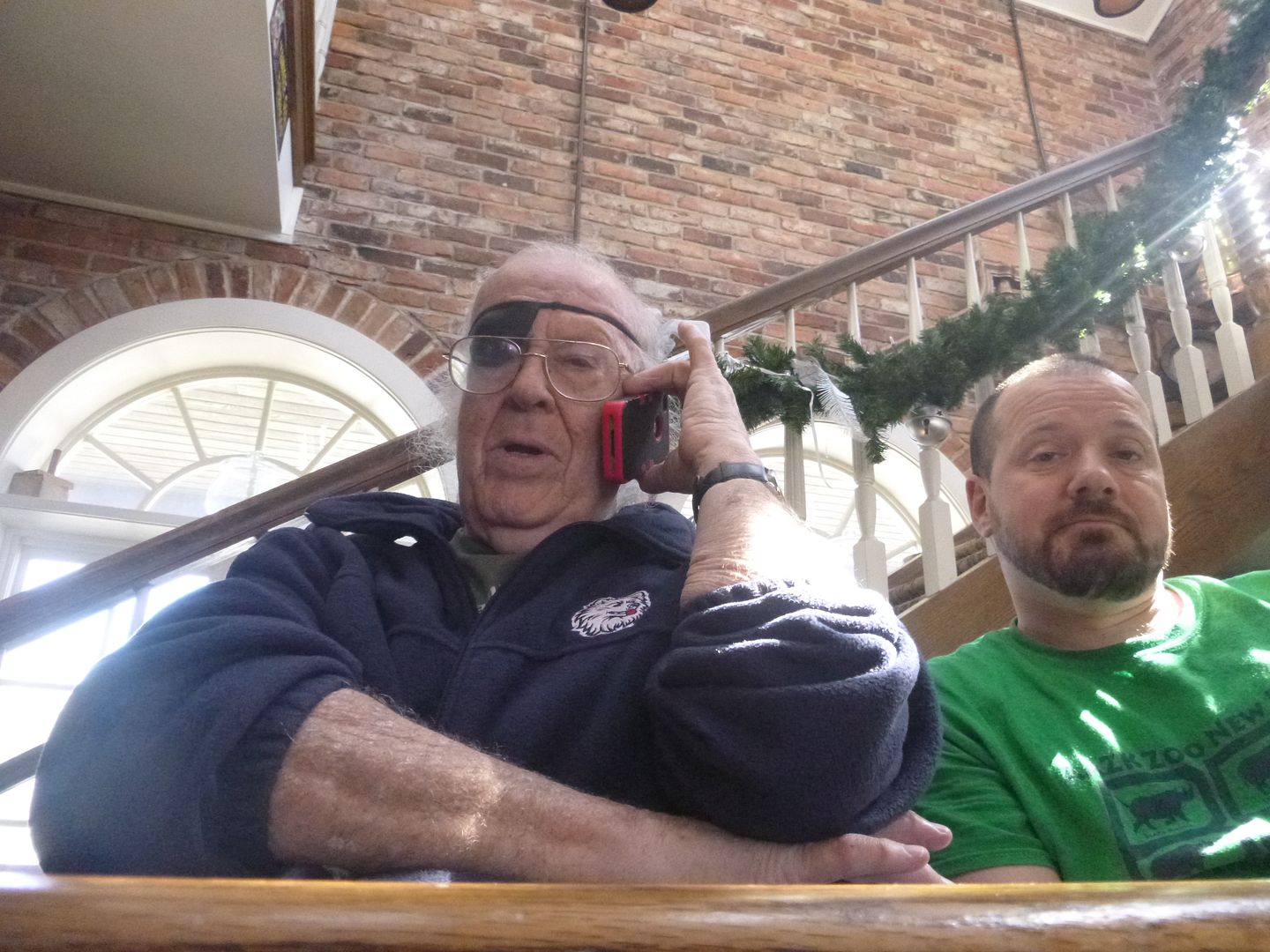 I spent the morning with my Dad. Here he is talking on the phone with my brother as we stop for a drink at Jonathan Pesco's.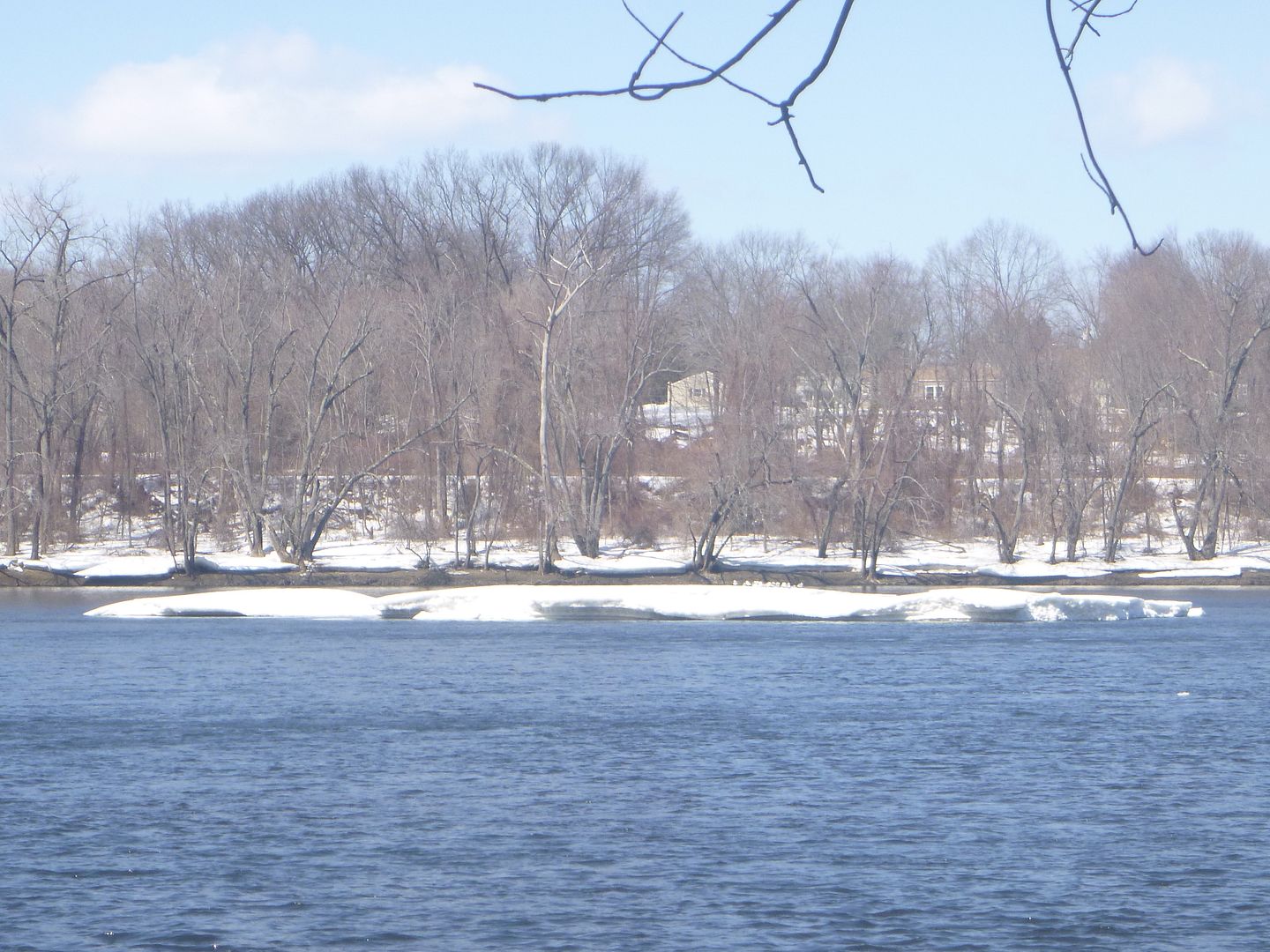 We stopped along the Connecticut River to look for bald eagles--didn't find any, but saw lots of giant ice floes.
Current Music:

Jenny O. - Well Ok Honey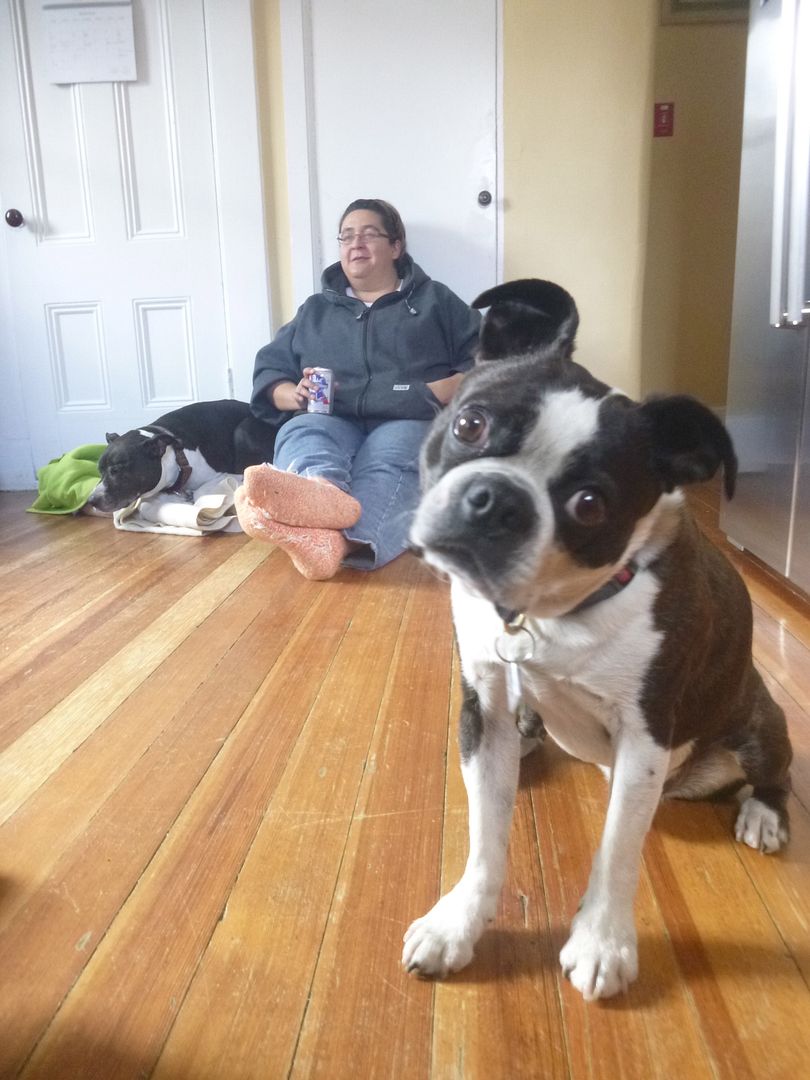 Jim?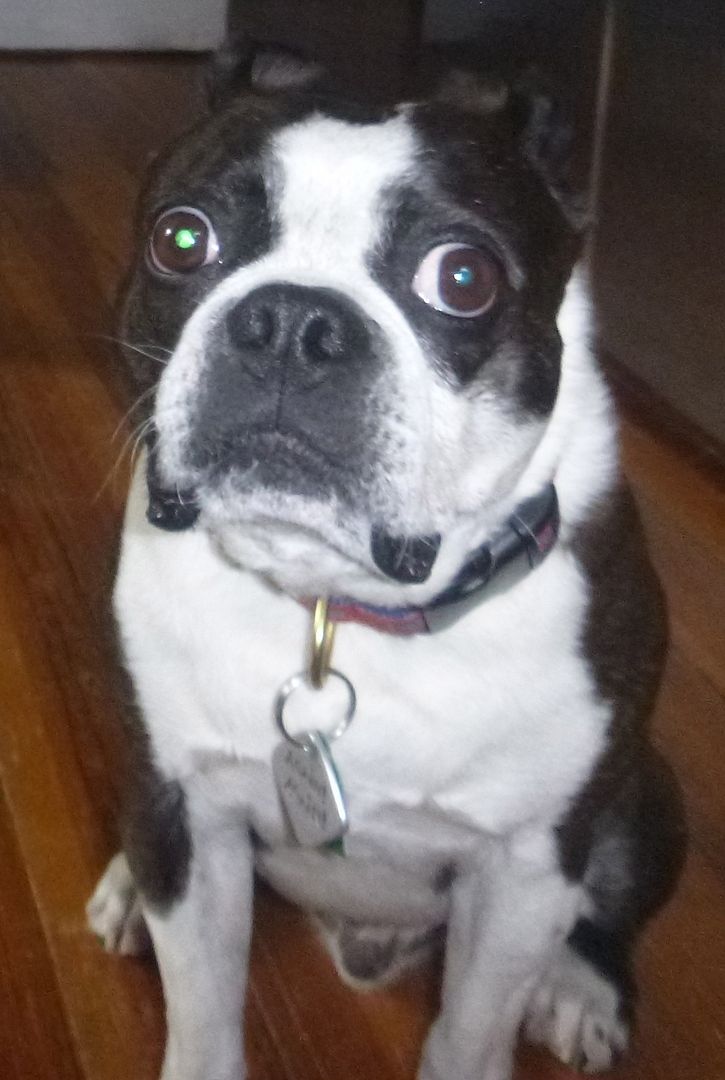 JIM!!!!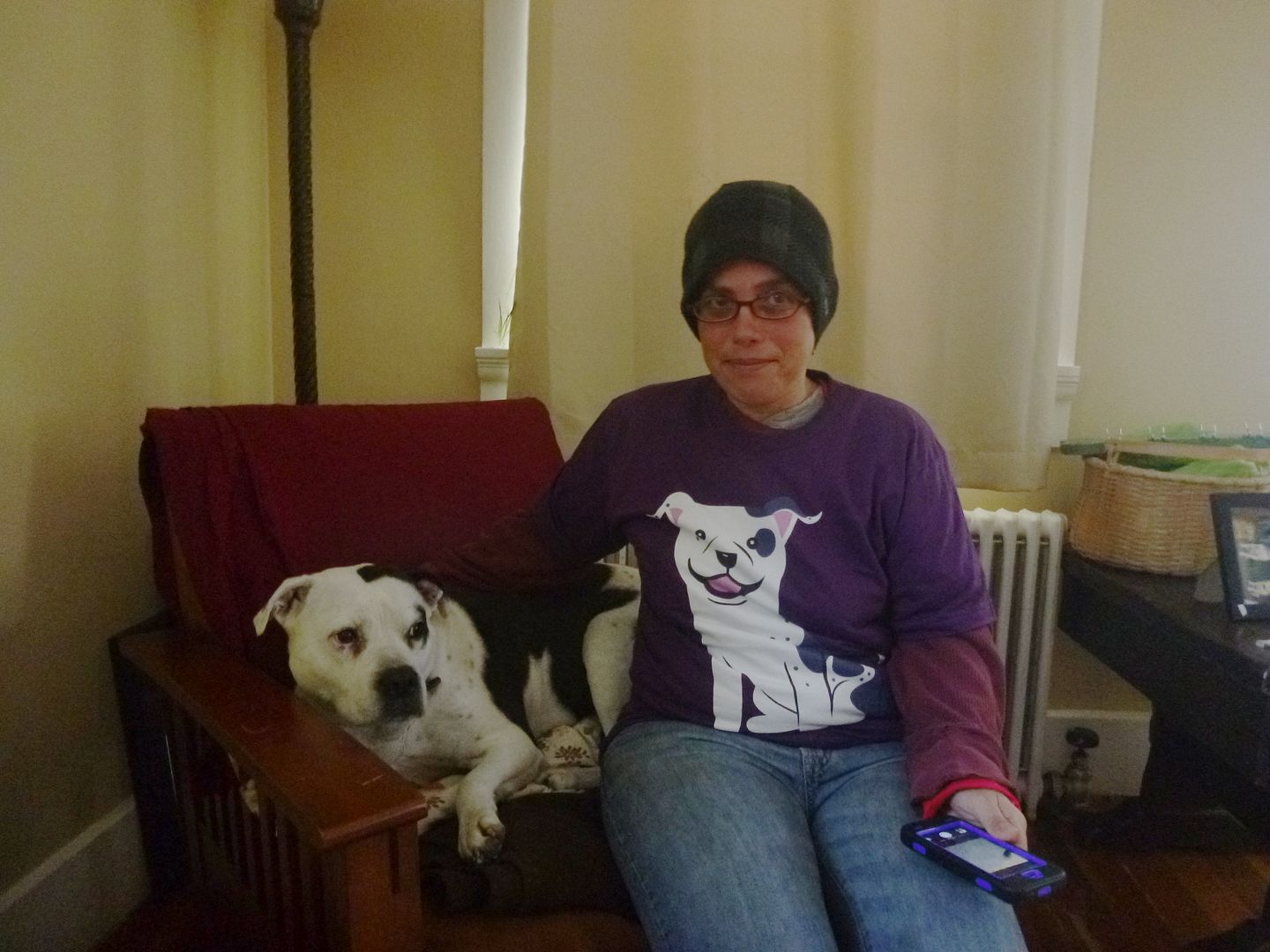 Also Alex got Alexis a shirt with a picture of Maggie on it.
From here:
http://www.doggietops.com/collections/841951-custom-designs/products/9339052-t-shirt-customized-design
Current Music:

This Will Destroy You - Quiet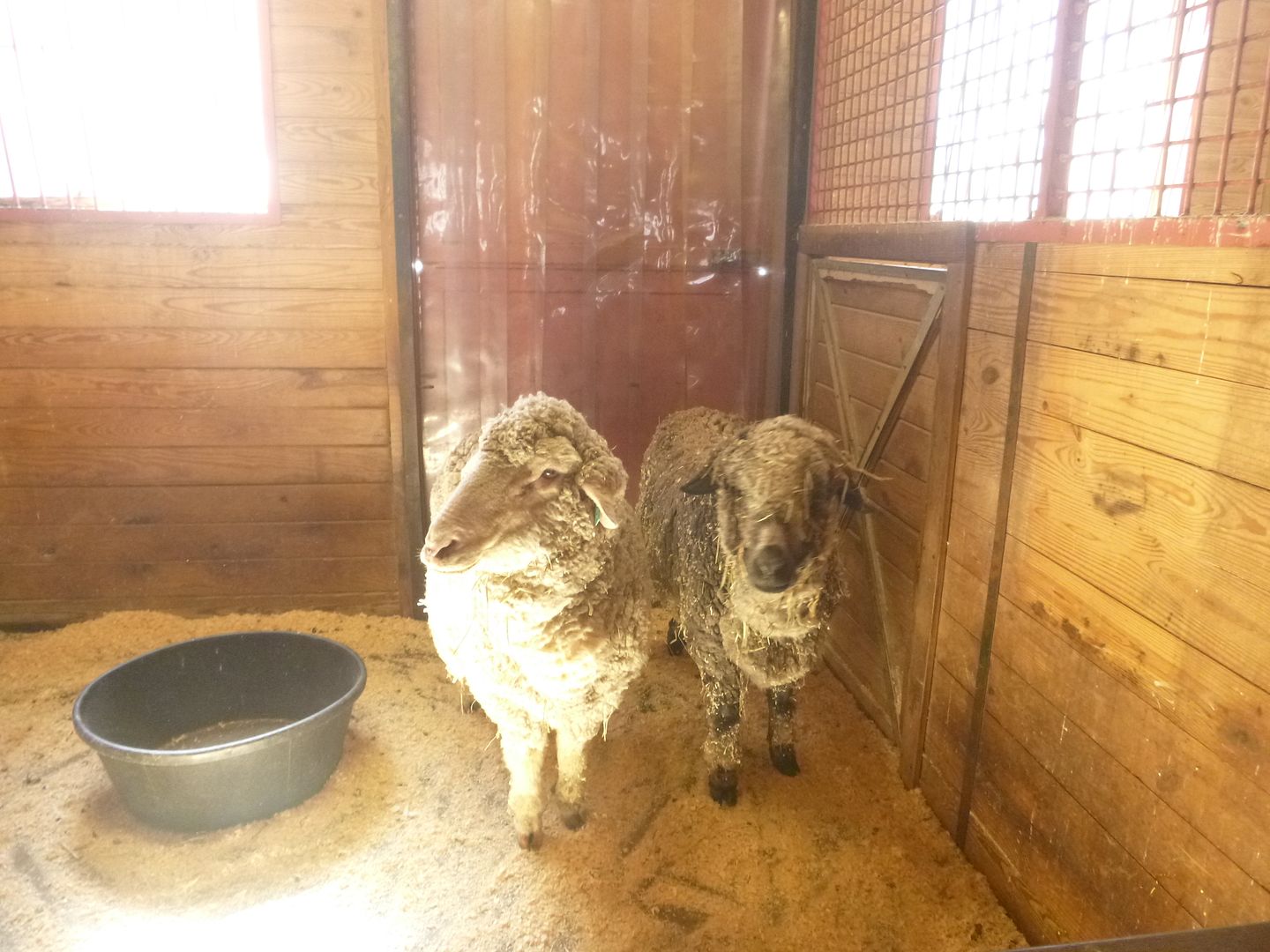 These two rams are elderly animals that live in the Children's Zoo barn. They're part of the contact yard ("petting zoo") but they have the option not to participate, which they usually take.
Current Music:

La Mar Enfortuna - Aman Minush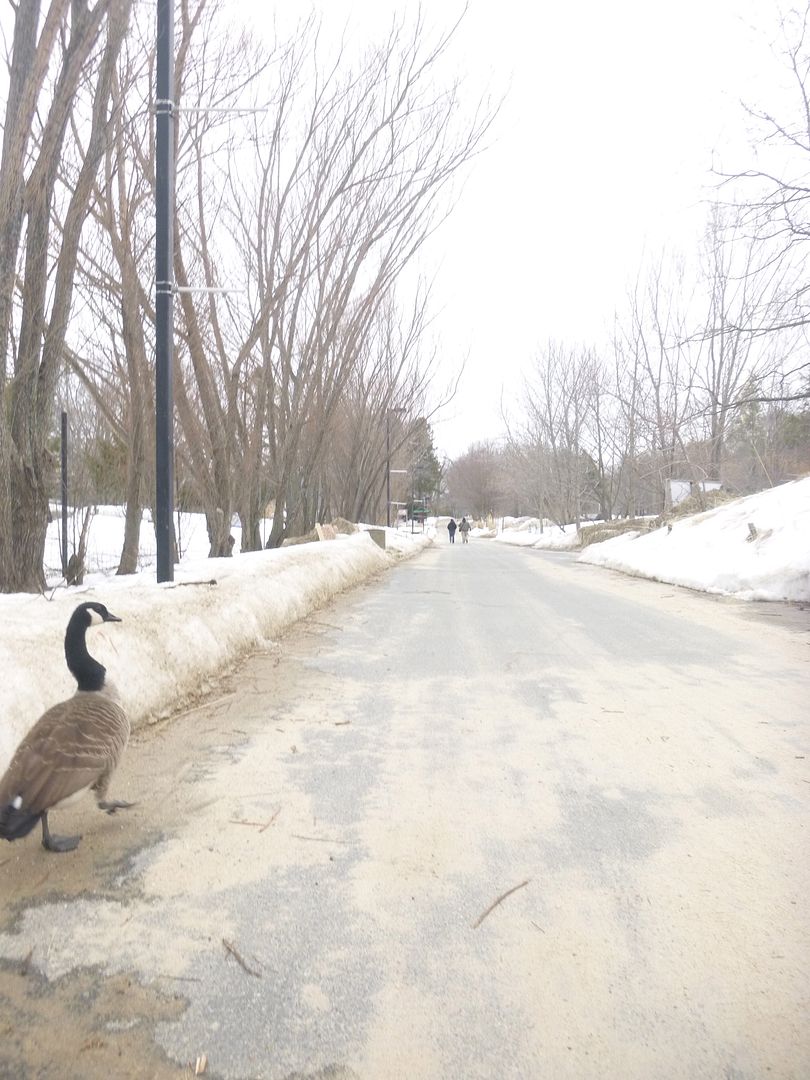 It's sometimes hard to believe that Canada geese
Branta canadensis
were, for a time, rare--endangered. Now they are common to the point of being considered a nuisance. Historically they are migrants, breeding far north of New England and migrating to the southern states in winter. Reintroductions of captive birds and changes to the landscapes--including year-round urban feeding--have resulted in a population that migrates shorter distances, or not at all.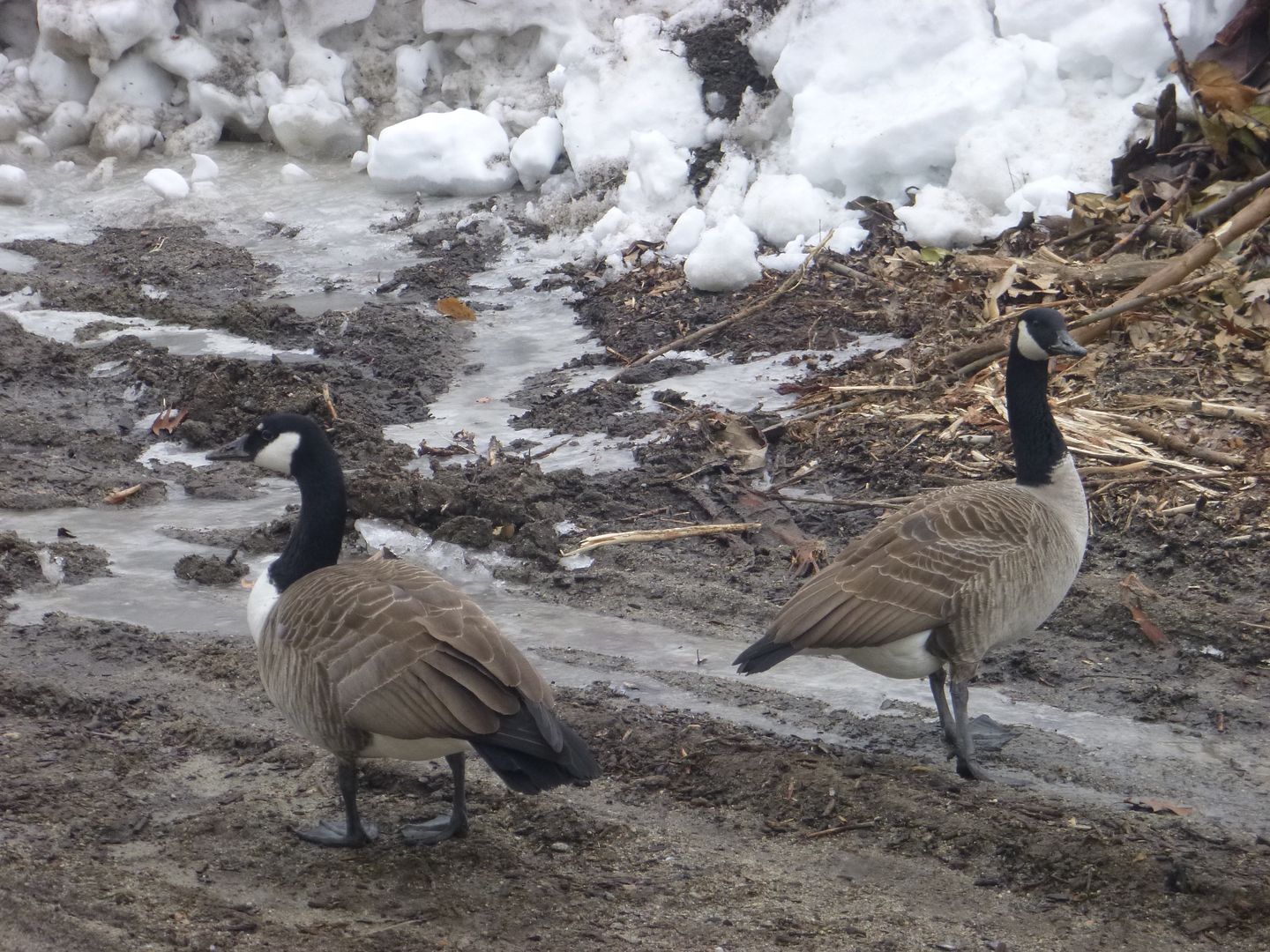 In recent decades Canada geese have taken to breeding in New England. They are ecologically an alien invasive in our habitat, but enjoy the protections that all native bird species do. Many facilities and municipalities get special permits to disrupt goose breeding to keep populations down.
Current Music:

Nalepa - Monday